Last updated on October 27th, 2022
Check out below Cambodia travel guide on how to plan your trip to Siem Reap, Phnom Penh, and Sihanoukville. A cultural experience is not to be missed on your trip to Cambodia.
Cambodia is a country full of surprises. The country is a Southeast Asian nation and is most visited by travelers for its historical sites and culture. It's famous for its temple complex which attracts over 2 million tourists every year. Most travelers will make a visit to Siem Reap, home of the Angkor Archaeological Complex, and Phnom Penh, a hub of French Colonial and Khmer influences. There are also plenty of great places, including Sihanoukville for beach holidays that you can have basically to yourself.
Read more about this quick and handy guide when visiting this amazing country.
Siem Reap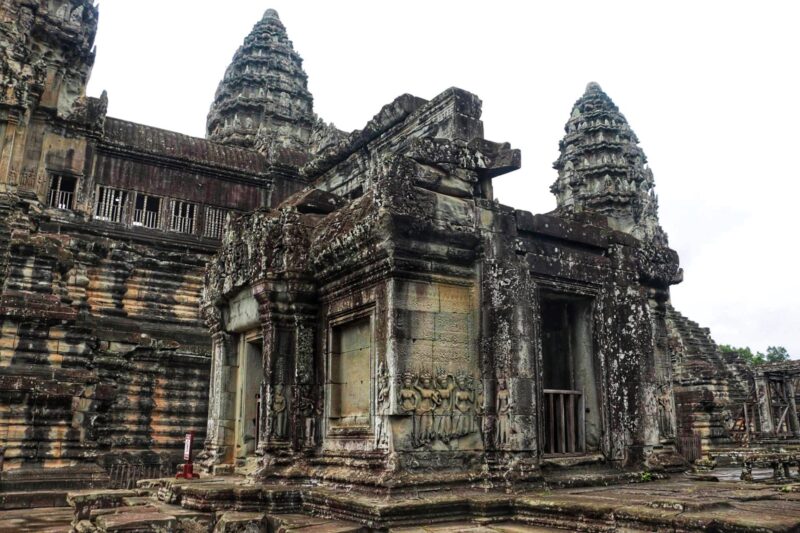 Siem Reap is Cambodia's top tourist destination. All the travelers visiting Siem Reap is the Angkor Wat. However, there are many incredible things to do in Siem Reap, and visiting Angkor Wat is just one of them. You'll probably need at least 3 days to explore the ancient city that is full of amazing temples.
Below is the highlighted temples that should not be a miss on your trip to Siem Reap:
Angkor Wat – The sunrise is the MUST!
Angkor Thom Complex
Bayon and Baphuon Temples
Ta Prohm
Banteay Srei, and more.
Despite the temple ruins visit, there are so much things to do in Siem Reap. Make sure to check out my travel post to know more about what to eat, food to eat when visiting this ancient city.
Where To Stay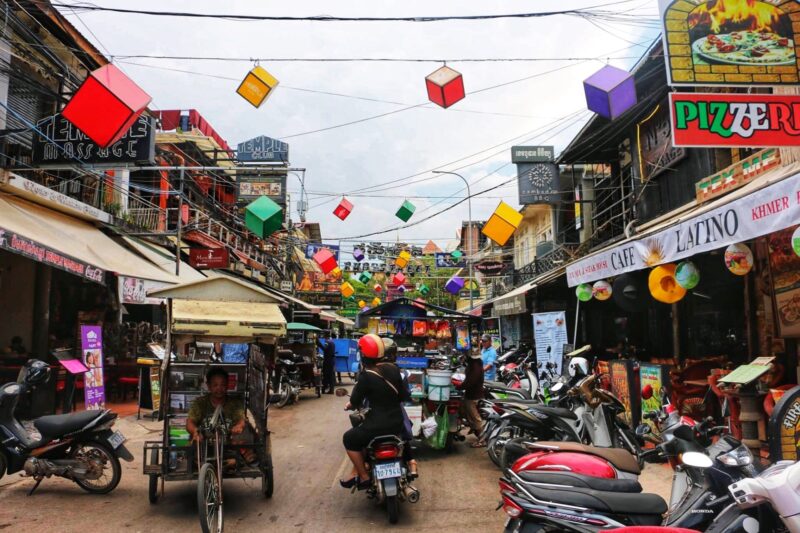 Siem Reap has a variety of good accommodation options for any taste and any budget. We recommended staying in Old French Quarter, Old Market, Wat Bo, and Taphul Village if you're getting Siem Reap for visit. Make sure to base your choice of accommodation on the location.
Check out my detailed Siem Reap accommodation guide: Where To Stay in Siem Reap.
For quick access, these are some of the best places to stay in Siem Reap:
High-Range: Chateau d'Angkor La Residence is one of the popular accommodations that is centrally located in the Old French Quarter. It is within walking distance to the famous Old Market (Phsar Chas), as well as the lively Pub Street. Alternatively, Golden Temple Residence offers elegant accommodation in the heart of Siem Reap, within walking distance from the lively Pub Street.
Alternatively, Royal Crown Hotel & Spa offer spacious and clean room for your stay in Siem Reap. The location is perfect, at the very center of Wat Bo.
Budget hostel: Onederz Siem Reap and Lub d Cambodia Siem Reap is popular hostels among budget travelers to Siem Reap. Both hostels are located in Wat Bo and within walking distance of the lively Pub Street which is great for street food and nightlife.