Last updated on November 26th, 2023
Taiwan, officially the Republic of China (ROC), is a country in East Asia. Taiwan is one of the popular travel destinations among Asia travelers. The country has a deep-rooted history, interesting culture, beautiful natural, welcoming people and open-minded, and a fantastic food scene. Taking a trip around Taiwan is perhaps the way to introduce the East Asia countries.
If you are going to visit Taiwan soon, make sure to read our Taiwan Travel Guide posts below for travel inspiration.
Taipei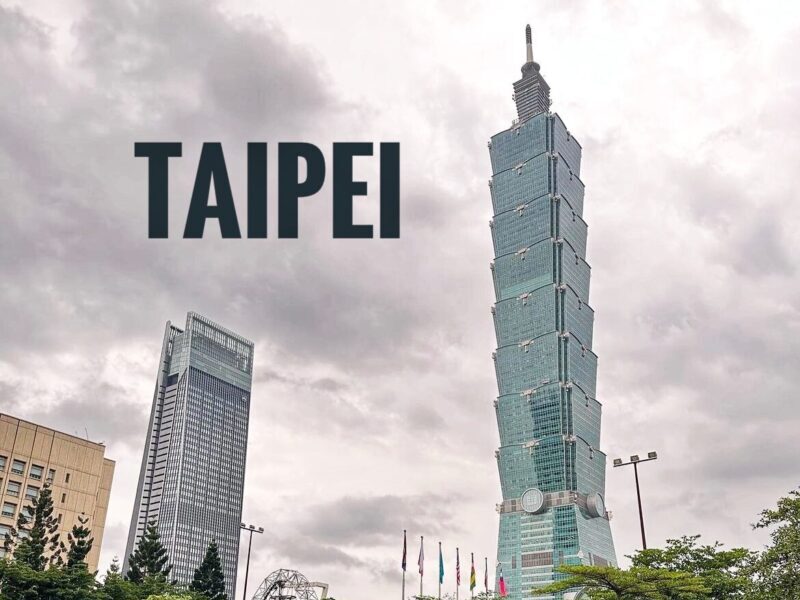 Taipei is the capital city of Taiwan. It is packed with great things to do and places to go for your visit. If you are wondering what to do in Taipei? See all of the city's top attractions and explore its outskirts with easy day trip options.
Read More: Taipei Itinerary: A Travel Guide Blog For First-Timer
If you're looking for where to stay in Taipei while visiting this beautiful Taiwanese city, we recommended to stay in Ximending in Wanhua District. It is a fun neighborhood and always buzzing with activity no matter what time of day it is. The best place to stay for first-time visitors to Taipei.
Green World Hotel (Zhonghua) – A popular choice among travelers when looking for where to stay in Taipei. The hotel is located at Ximending, with 5-minute walk from Taipei Railway Station.
Just Sleep Ximending – Conveniently located with a short 2-minute walk from MRT Ximen Station and Ximending Shopping Area. So getting out and about is pretty easy from here.
Hotel Midtown Richardson – A simple and sleek room located right next to MRT Ximen Station. It provides you with all the amenities during your stay. Walking distance to Taipei's famous shopping street!
For more accommodations: Where To Stay in Taipei – Our Favourite Areas and Hotels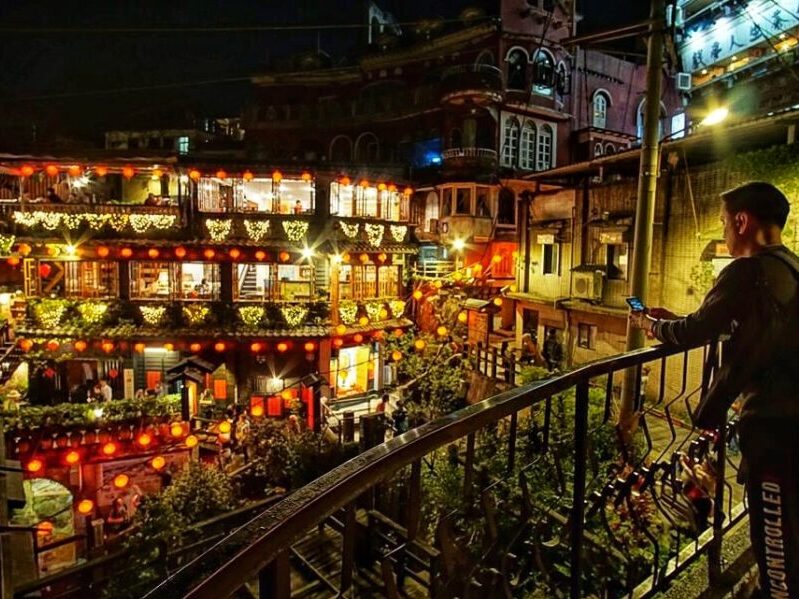 Jiufen (九份) and Shifen (十分) are two scenic places located an hour east of Taipei, making them ideal places to visit. Both places are the perfect addition to a Taipei itinerary, especially considering how beautiful it is. Travelers flock to Jiufen and Shifen to soak in the atmosphere, taste the local Taiwanese food, and experience the uniqueness of the location.
Check out our post for more information: Shifen and Jiufen Itinerary: A Travel Guide Blog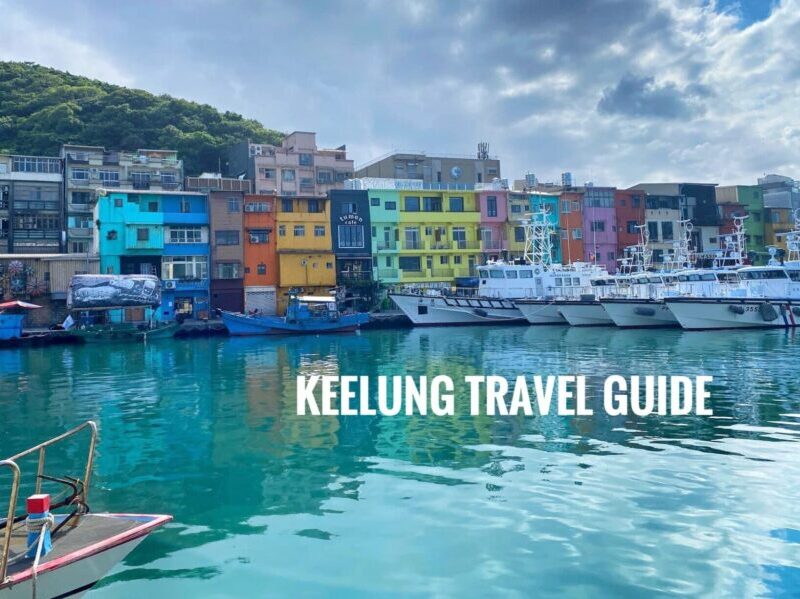 Keelung (基隆) is one of the quieter and less touristy cities. It's one of Taiwan's major ports and is located less than an hour away from Taipei. Keelung is a charming coastal town for a chill-out day trip from Taipei.
Read More: Day Trip to Keelung Itinerary: A Travel Guide Blog
Taichung
Taichung is a great place to visit If you prefer something more to scenery view and embrace the natural beauty. It is very suitable for family trips with a lot of designed theme farms or theme parks for family travelers and kids.