Last updated on December 11th, 2023
If you're planning to visit Japan, this Japan travel guide has the answers to all your questions by summarizing all my Japan travel tips and useful information here.
Japan is one of the most fascinating countries in the world. It is one of the popular travel destinations where you can spend a lifetime traveling and still not discover all. Being an island that was closed to visitors for many years, Japan is unique in culture with a lovely contrast between traditional and modern Japan. A holiday to Japan will include delicious Japanese food, scenic temples and shrines, Zen gardens, rich culture, and crazy experiences you could only imagine in your dreams.
We have been to Japan multiple times and we still can't get enough of it. It is one of the countries that I will never get tired of revisiting multiple times. Besides the famous modern Tokyo and Osaka cities and ancient traditional cultural Kyoto, there are still many hidden gems in Japan awaiting you to discover. Not to mention the lush nature and exquisite cuisine that Japan has. We love the historic cultural villages in the Chubu region, the hot spring paradise Kyushu, and the food paradise in Hokkaido, all offer something very different than what most may think of when they visualize Japan.
As a repeat visitor to this wonderful country, I will impart some of my knowledge of Japan in this Japan Travel Guide blog post.
Things To do in Japan
Japan has 4 main islands: Honshu (the largest where Tokyo is found), Hokkaido, Kyushu, and Shikoku. These areas are divided into 47 prefectures and are commonly grouped into 9 regions, which are Hokkaido, Tohoku, Kanto/Tokyo, and the surrounding area, Chubu, Kansai, Chugoku, Shikoku, Kyushu, and Okinawa.
The capital of Tokyo is within the Tokyo prefecture and under the Kanto region. Whereas the popular cities of Kyoto, Osaka, and Nara are all under the Kansai region.
Sound complicated? Rest assured. Below, you can find an overview of our Japan travel blog about some of our Japan travel experiences and favorite places in Japan. Although it's still a long way for a complete Japan travel guide to travel in Japan. But it should give you plenty of incredible places to see and things to do in the various regions of Japan. Check it out!
Here is the complete guide on Japan Travel Guide, separate by prefectures or regions.
For hassle-free, check out our Japan Travel Golden Route to Kanto, Kansai, and Chubu Region:
Japan Itinerary Blog: Perfect Travel Route for 7, 10, 15 Days
Japan Travel Tips:
PRO TIP
: If you are planning to visit several Japan regions, get the JR Pass. Using the apan JR Pass, you can freely travel as much as you like around Japan and potentially save lot sof money in the transportation. Check out the
Japan JR Pass
to get more detail.
Popular Japan Travel Destinations
Getting To Japan and Traveling Around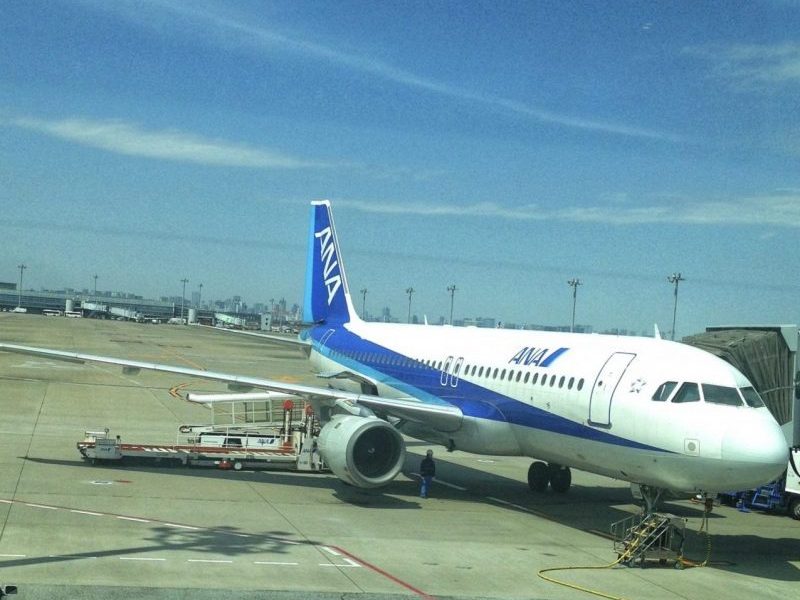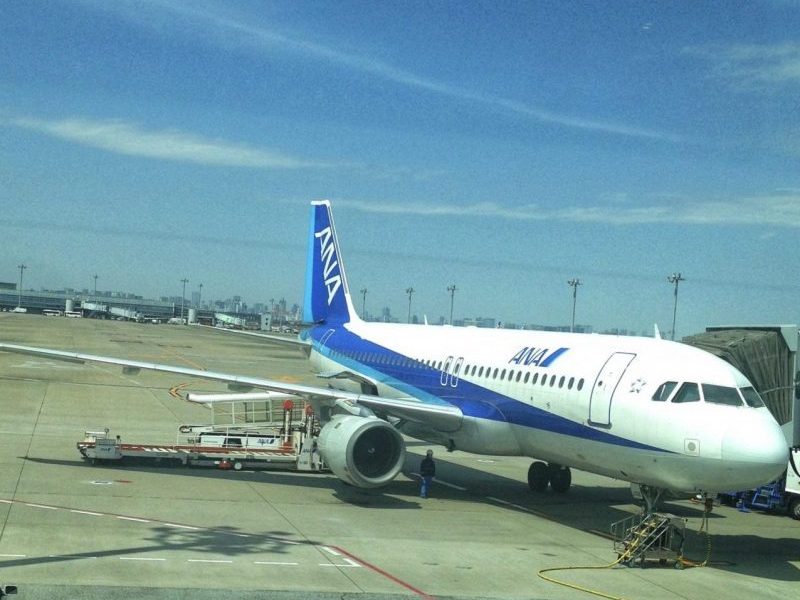 Japan is considered to be a relatively expensive country, but you can save a lot of money on transportation and make your Japan travel cheaper by following our transportation guide.
Getting To Japan By Flights
There are so many flight search engines available, so use them to find the best flight deals for your trip. I recommend browsing through Skyscanner to find the best flight deals from your point of origin.
Use Skyscanner to find the Best Flight Deal
International visitors typically arrive at Tokyo's Narita Airport (NRT), followed by Kansai Airport (KIX) which is south of Osaka. If you are only looking for air tickets to Tokyo, please note that there are two airports – Narita International Airport and Haneda International Airport. While Narita International Airport is further away from Tokyo city compared to Haneda International Airport, more international flights are available.
Getting Around in Japan
Rental Cars
Self-drive is one of the good option for traveling in Japan, especially in Hokkaido. We use and highly recommend Rental Cars.com for all our car rental bookings. Not only do they offer the best prices, but also have excellent customer service and the most flexible cancelation policy. Furthermore, you can often purchase car insurance as well, which is multiple times cheaper than at the counter.
Public Transport – Trains and Buses
Japan has the best and most effective public transportation system in the world, making it easy to get around the country but also expensive. Most of the time, we used the train to travel around Japan; local trains or high-speed trains. But some of the attractions only can be accessed by bus. Check out our Japan travel blog for more detail.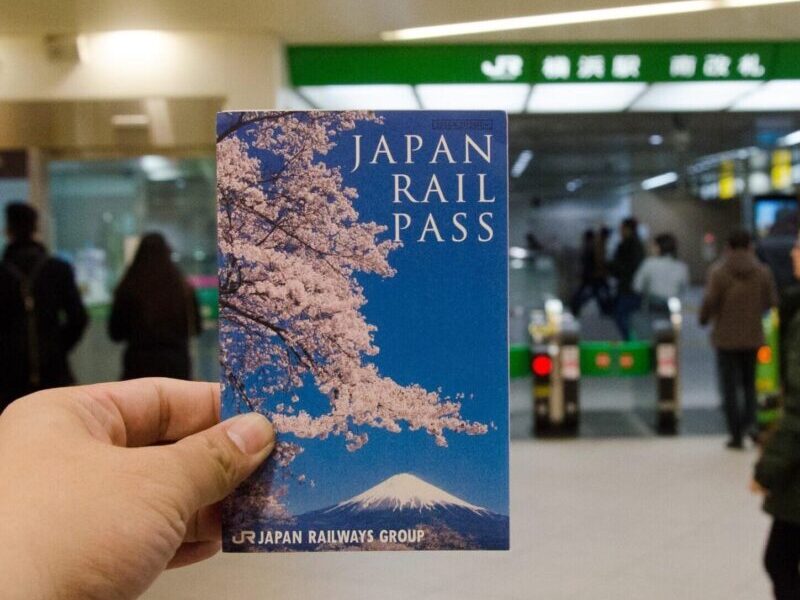 One of the best decisions you can make for your trip to Japan is to purchase a Japan Rail Pass. This unique train pass is available only to foreign visitors that making train travel much cheaper.
Click here for prices & information on how to order and save with the JR Pass.
The JR pass provides almost unlimited use of Japan's extensive rail network and high-speed trains. It is available for either 7, 14, or 21 days. With this physical ticket, you can make the most of the extensive and reliable network of trains that connect every corner of Japan. But take note, JR Pass is only valid for JR trains under Japan Rail Company.
Pro Tips: It is considerably cheaper to buy your JR Pass at your home country. You can check out the latest prices for green and ordinary passes on Klook or Japan Rail Pass for more information.
Japan Travel Guide by Region/Cities/Towns
If you follow our Japan travel blogs for a while, then you already know that we love nature destinations and road trips. So it will come as no surprise that Japan is among our favorite places to visit in Japan. Since we haven't visited all the attractions in Japan, we have written down some of the Japan travel guides on our blog.
We picked some of the popular Japan travel guide, separated by cities/towns, Japanese culture, and nature. Nevertheless, they're packed with useful info and practical tips for your visit.
Here's a small selection of our articles featuring other stunning nature and destinations in Japan. Take a look!
Kanto Region
The popular attractions in Kanto Region included Tokyo, Hakone, Nikko, Kawaguchiko, Fuji Five Lakes area, and Mt Fuji. Recommend setting aside a minimum of 3 to 5 days for the Kanto region.
Tokyo – The capital of Japan with 13,8 million people, with the world´s best and most amazing shopping, dining, and nightlife. The perfect mix of the urban, modern, and energetic city.
Hakone – A popular place to escape the hustle and bustle of Tokyo, and famous for its natural and hot spring.
Kansai Region
The top popular attractions in Kansai Region are Osaka, Kyoto, Nara, Uji, and Kobe. It is best allocated 5 to 7 days if you wish to explore and discover the Kansai region.
How to Plan Your 7 Days Kansai Japan itinerary
Kyoto – Cultural capital of Japan and home to 400 colorful Shinto shrines, 1600 ancient Buddhist temples, and several fantastic Japanese gardens. The best place to experience historic and ancient Japan.
Osaka – The second largest metropolitan area after Tokyo, Osaka is renowned for its grand shogunate castle, nightlife, and food.
Nara – Visit the greatest Buddha in Japan, and feed the deer that walk freely around the city and temples.
Uji – Located conveniently between Kyoto and Nara. Famous for its traditional green tea and historical shrine.
Kobe – A port city for its tasty local Kobe beef, sake breweries, Mount Rokko, Chinatown, Harborland, and more.
Kansai Wide Region
If you're visiting the Kansai region many times and would like to explore some new areas, then you may consider taking a look at this Kansai Wide Region. Please be advised that traveling time is required to below places depending on the distance (2 – 3 hours from Osaka / Kyoto).
The JR Kansai Wide Area Pass is a super-saving transport pass that allows you to explore the Kansai Wide region with unlimited travel for five consecutive days.
JR Kansai Wide Area Pass: Suggested Itinerary + Travel Guide
Amanohashidate – A narrow pine-covered sandbar that spans Miyazu Bay in northern Kyoto. A perfect day trip from Osaka or Kyoto to enjoy the scenic view with a laid-back vibe.
Ine Fishing Village – A seaside village in the "Kyoto by the Sea" area. This charming village is known for its picturesque Funaya, or boat houses, which have been around since the Edo period.
Kinosaki Onsen – A picturesque idyllic onsen town that has been running since the Heian era (794-1185) and is rated as one of the most charming hot spring towns in Japan.
Wakayama – One of Japan's lesser-known cities that's located on the Kii Peninsula in the Kansai Region.
Shirahama – One of the famous beach resort towns in Japan and known for its sandy white beaches, historical onsen, stunning rock formations, and mouthwatering seafood dishes.
Nachikatsuura is a small fishing town renowned for its seaside beauty and fresh seafood. The town is surrounded by blissful nature and filled with cultural and historical scenes. Nachikatsuura is an important gateway to seeing the famous Nachi Falls – one of Japan's most famous waterfalls.
Shingu and Hongu – Part of the visit to sacred Kumano Sanzen for travelers who want to explore of the Kumano Kodo area.
Chubu Region
The Chubu Region (中部地方 Chūbu-chihō) is Japan's hidden gem to explore the charming countryside of Japan. This central region widely consists of nine prefectures; Niigata, Toyama, Ishikawa, Fukui, Yamanashi, Nagano, Gifu, Shizuoka, and Aichi Prefecture. There are too many attractions in this region and below are few places that we visited and would like to introduce to you.
8-Days Chubu Itinerary: Complete Central Japan Travel Guide
Nagoya – The main city in the Chubu region and known for its towering castle. Don't forget to try the Sekai no Yamachan, a famous izakaya in Nagoya that served the flavorful chicken wing.
Takayama – Beautifully preserved old town since the Edo period with gorgeous wooden old houses, shops, and sake breweries lined up in the street.
Shirakawago – UNESCO world heritage site located in forested mountain countryside. Picturesque villages with traditional thatch-roofed houses called "Gassho zukuri" which exists for over 200 years.
Kanazawa – The capital of the Ishikawa prefecture, boasts of its traditional houses and historic structures, Japanese garden Kenrokuen, and mouthwatering seafood.
Matsumoto – Don't forget to visit Japan's most beautiful original castle, Matsumoto Castle (松本城, Matsumotojō). One of the Top Three Japan Premier Castle.
Kamikochi – Part of the Chubu Sangaku National Park, offering Japan's most spectacular mountain scenery.
Tateyama Kurobe Alpine Route – Known as the "Roof of the Japan" and popular among locals and visitors for incredible nature activities. The famous grand 'Snow Wall' is open from mid-April to late June!
Other notable attractions in the Chubu region included Niigata, Yamanouchi for monkeys bathing in a natural onsen in Jigokudani Monkey Park.
Chugoku Region
Literally name a central country, the Chugoku region (中国地方) is the westernmost region of Honshu. The region is also known as the San'in-San'yo region, and it is the largest island in Japan. This region is lesser known by travelers compared to the boarded region like the Kansai region and Kyushu region. But many locals love visiting the Chugoku region for its well-known historical, traditional shrines, and natural beauty.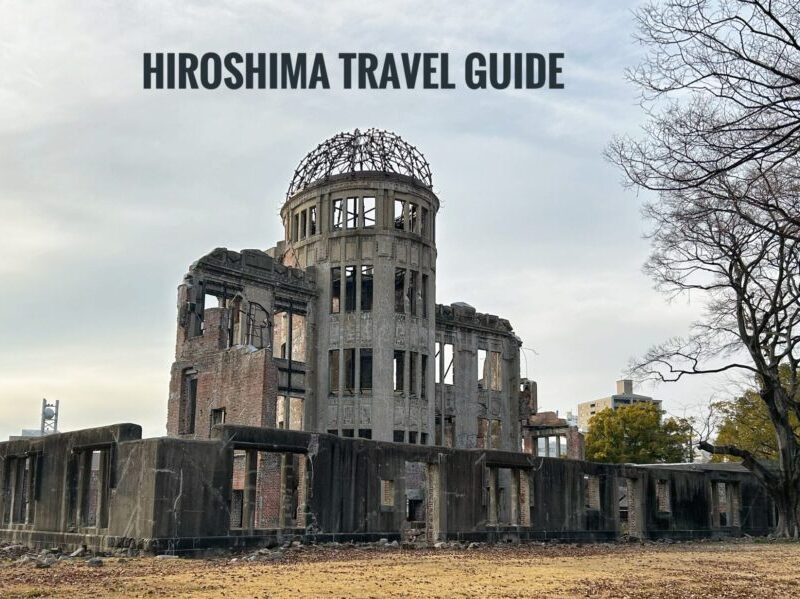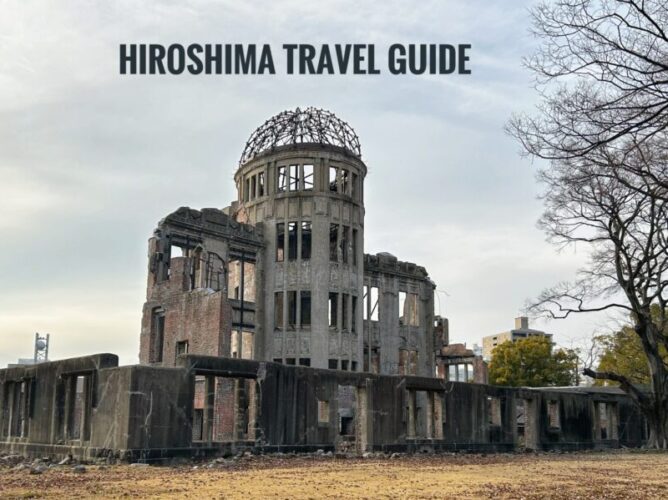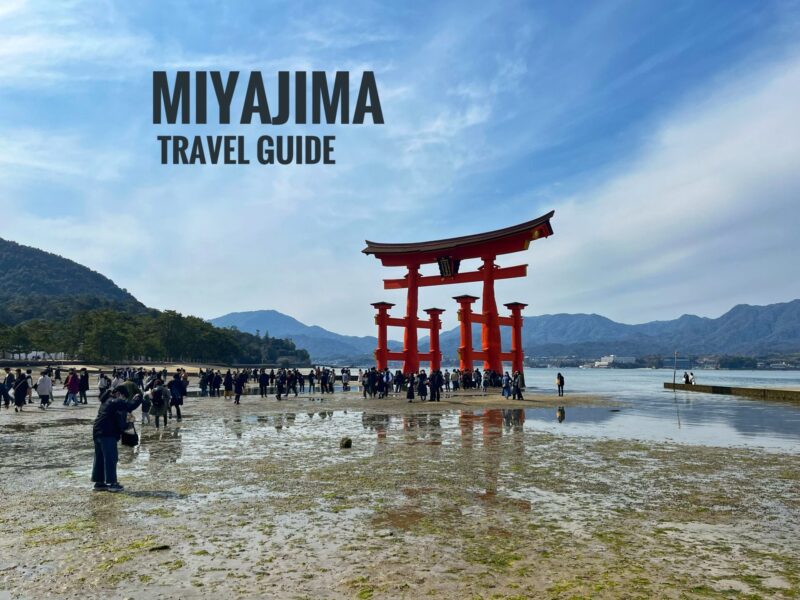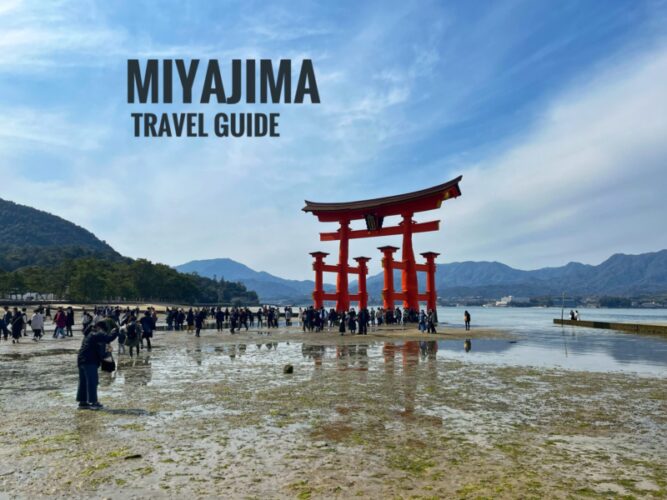 Hiroshima – With the grim past, Hiroshima is full of fantastic sights and historical attractions. A visit to historical sites like A-Bomb Dome, Peace Memorial Park, and Peace Memorial Museum is truly an emotionally-encompassing experience!
Miyajima Island – This enchanted island houses the world-famous Itsukushima Shrine and its enormous torii gate. At high tide, this UNESCO World Heritage Site and the giant torii gate appear to float on water.
Mt Misen – At 500 meters (1,640 ft) above sea level, Mount Misen is the highest peak on the Island and offers spectacular views of Hiroshima Bay. A popular spot to visit on Miyajima island.
Hokkaido (Northern Region)
With magnificent unspoiled nature, Hokkaido is a heaven for a lot of outdoor lovers, especially during wintertime. It is a great place for skiers and snowboarders, most especially in the ski resort town of Niseko.
Planning for 10-Days Hokkaido itinerary in Summer
During spring and summer, Hokkaido welcomes visitors to its famous flower field such as Kamiyubetsu Tulip Park, Furano lavender fields, Tenjin Wisteria, Sapporo Lilac Festival, and more. Also, renowned for the high quality and freshness of its seafood!
Sapporo – Largest city in Hokkaido, Sapporo is famous for its beer, skiing, and annual Sapporo Snow Festival featuring enormous ice sculptures during winter.
Otaru – European-influenced harbor front city that full of charm with beautifully preserved canal areas and historical buildings. Famous for its seafood cuisine, pastry, and dessert.
Asahikawa, Furano, Biei – World-famous for its flower field and Japan's scenic countryside. Various flowers field continue to bloom from April until around October.
Noboribetsu – Japan's most famous hot spring resort town and well known for its natural hot springs water that comes from a geothermal wonder volcanic valley, Jigokudani situated just above the town.
Hakodate – A laid-back international atmosphere city with mouth-watering fresh seafood.
Lake Toya – A peaceful and quaint little town that is known for its hot springs and the magnificent view of Lake Toya. Spend your day at Mt Usu by Usuzan ropeway, enjoy the onsen bath with an amazing lake view. Fireworks display over the lake from May to October!
Kyushu Region (Southwest)
Literally, as nine provinces, Kyushu encompasses seven prefectures: Fukuoka, Kumamoto, Nagasaki, Oita, Saga at Northern Kyushu, and Miyazaki, Kagoshima at Southern Kyushu. Lesser known than the Greater Tokyo Area, Kansai, and Hokkaido but yet big enough to offer everything you could look for in a travel experience.
How To Plan Your Kyushu Itinerary: Ultimate Guide
Below are the top attractions in Kyushu that are highly recommended:
Northern Kyushu
Fukuoka – Biggest and busiest city in Kyushu, Fukuoka is a great base when visiting the Kyushu region. Birthplace for many wonderful Japanese cuisines such as Hakata ramen, motsunabe, mizutaki, and even yatai culture.
Kumamoto – Known for its stunning historical Kumamoto Castle, one of the three most impressive and extremely well-fortified castle complexes in Japan.
Mount Aso – The largest open active volcano in Japan and a few craters that are open for tour in the world.
Kurokawa Onsen – Consider Japan's most scenic natural hot spring town, boasted of various unique onsen and ryokan.
Yufuin – Popular hot spring town with many specialty shops, local craft souvenir shops, cafes, and restaurants lining both sides of the street.
Beppu – Home of more than two thousand onsen spots and blessed by a variety of hot spring resources. Well-known as a hot spring resort and Jigoku Meguri consists of 8 unique hot springs.
Nagasaki – Synonymous with a key moment during World War II, after suffering an Allied nuclear attack. A historic port that mix of Japanese, Chinese and Dutch cultures.
Kitakyushu – Formed by the merging of five independent cities, namely, Kokura, Moji, Yahata, Tobata, and Wakamatsu. An important hub for international trade since the Meiji period and is connected between Honshu and Kyushu.
Southern Kyushu
Miyazaki – An amazing city is full of tropical nature and historical landmarks. Take an excellent day trip to the Nichinan coast and visit popular attractions like Aoshima Island, Udo Jingu Shrine, Sunmesse Nichinan, and Obi town.
Takachiho Gorge – One of Miyazaki prefecture's most famous sights. The V-shaped gorge has been formed by the Gokase River as it carves its way through the Aso lava.
Day Tour in Japan
any places in Japan can easily be visited on your own with well planning Japan Travel Guide. Plus, if you are traveling by trains and buses, some destination in Japan is hard to reach by using public transport. For hassle-free, you can always look for a local tour with everything well planned for you.
Often, you can just book tours upon arrival. However, many popular excursions get sold out weeks in advance. So if you know your travel dates and what you want to do, you can just as well book it upfront.
PRO TIPS: For our own tips, we book pretty much all our tours and organize activities via Klook. It's our favorite one-stop shop for all-organized tours because they have the best customer service and cancelation policy we have ever seen.
Booking directly with a local company usually means that you can't cancel for free, let alone get a refund in case something went wrong. For that, it's always helpful to have a strong intermediary and Klook is the best one we know.
Best Food in Japan
Savoring the delicious Japanese cuisine is half the reason why you should visit Japan! Japan is a country that takes great pride in its food culture. A visit to Japan would not be complete without experiencing the best Japanese food in Japan. For a truly unique Japanese food experience, I bet you don't want to miss out on the top Japanese food dishes and drinks whenever visiting Japan.
Japan Food Guide: Best Food You Have To Eat in Japan
Each Japan region had its popular food and best restaurant. Let's take a quick journey through Japan's most famous specialty dishes.
Overall: Japan Travel Guide
All in all, it can be a daunting task to plan a Japan trip because the country is undeniably packed with SO many interesting places, picturesque sights, good food, fun activities, and colorful culture among many others! We always wish to go back to Japan to explore more and continue adding our Japan travel experiences here.
Japan Itinerary Blog: Perfect Travel Route for 7, 10, 15 Days
Japan Travel Guide by region:
So this is our Japan travel guide blog. We hope this simple guide is useful for your coming Japan trip. Enjoy your trip to Japan!