Last updated on June 5th, 2023
The Kansai region is our favorite area in Japan but we've also visited and explored many parts of this region. If you're visiting the Kansai region many times and would like to explore some new areas, then you may consider taking a look at this Kansai Wide Travel Guide.
Here, we introduce some of the best areas with related travel stories and itineraries to ease your planning. Take a look and consider including the attractions in your Kansai Wide trip.
Please be advised that traveling time is required depending on the distance. And we will share more detail on where to go, how to get there, and what to do in selected Kansai Wide attractions.
Here is the quick lists:
Kyoto By The Sea: Amanohashidate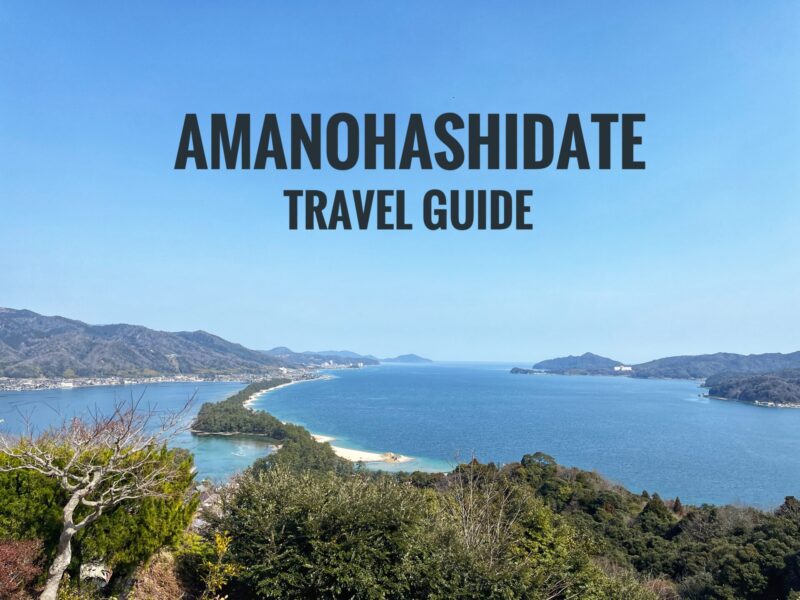 Amanohashidate – A narrow pine-covered sandbar that spans Miyazu Bay in northern Kyoto. A perfect day trip from Osaka or Kyoto to enjoy the scenic view with a laid-back vibe.
Getting there:
From Osaka – Traveling time around 3 hours
From Kyoto – Traveling time around 2.5 hours.
Related Travel Stories:
Kyoto By The Sea: Ine Funaya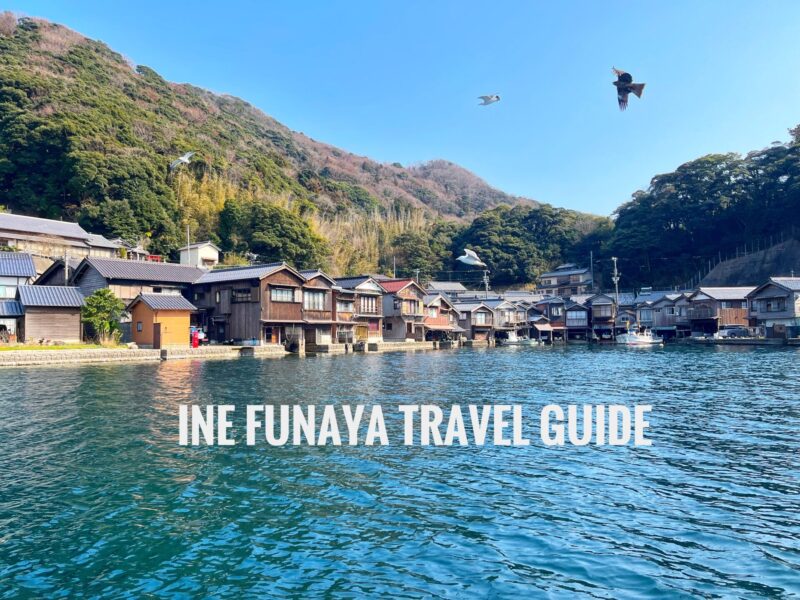 Ine Fishing Village (伊根の舟屋) is a seaside village in the "Kyoto by the Sea" area. This charming village is known for its picturesque Funaya, or boat houses, which have been around since the Edo period. A visit to Ine Funaya Boathouse offers an amazing abundance of outdoor scenery with cool sea breezes. The best place to experience a different side of Kyoto.
Ine Funaya Itinerary: A Travel Guide Blog
Hyogo Prefecture: Kinosaki Onsen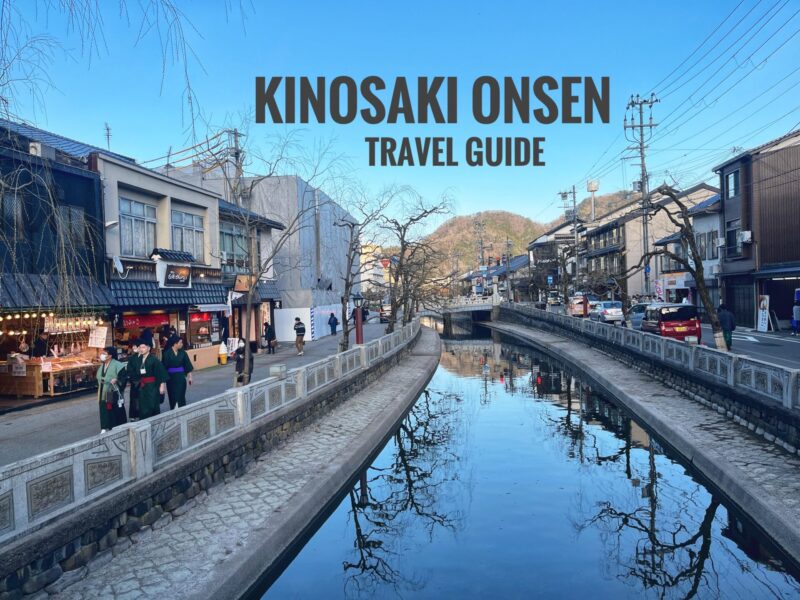 Nestled in a lush mountain valley of Hyogo prefecture, Kinosaki Onsen (城崎温泉) is a picturesque idyllic town. It has been running since the Heian era (794-1185) and is rated as one of the most charming hot spring towns in Japan.
This romantic onsen town is located about 2.5 hours from Osaka and Kyoto, making it a perfect day trip and weekend gateway destination
Related Travel Stories:
Wakayama Prefecture: Shirahama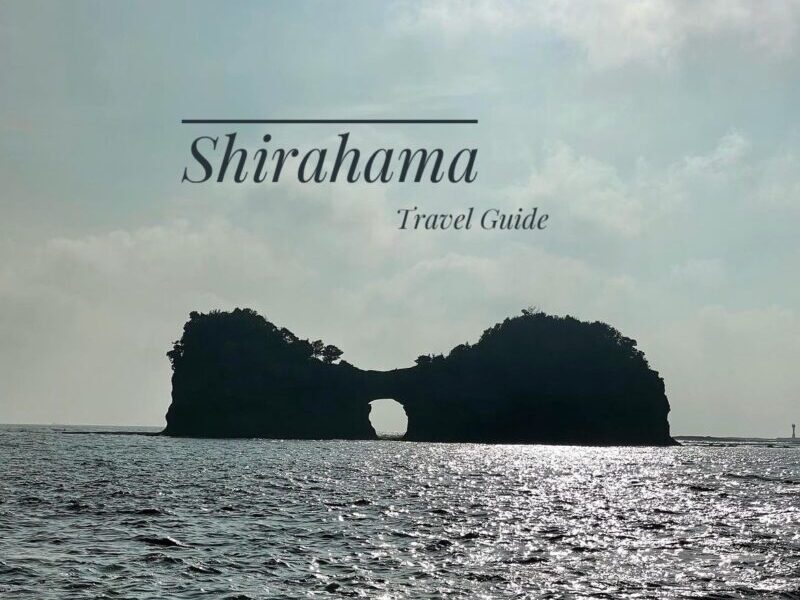 Shirahama (白浜) is one of the famous beach resort towns in Japan. It is located in the southern part of the Kii Peninsula at Wakayama prefecture and is known for its sandy white beaches, historical onsen, stunning rock formations, and mouthwatering seafood dishes.
From Shin-Osaka to Shirahama: It takes about 2.5 hours by Kuroshio Limited Express train.
Related travel stories:
Wakayama Prefecture: Nachi Falls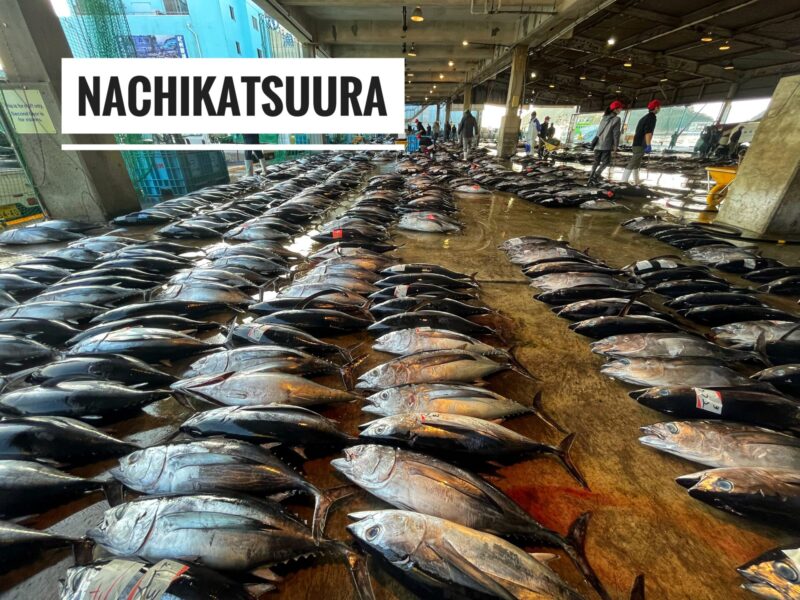 Located in the Kii Peninsula in the Wakayama Prefecture, Nachikatsuura (那智勝浦) is a small fishing town renowned for its seaside beauty and fresh seafood. The town is surrounded by blissful nature and filled with cultural and historical scenes.
Nachikatsuura is an important gateway to seeing the famous Nachi Falls – one of Japan's most famous waterfalls. A perfect place to visit from Osaka, Kyoto, or Nagoya with 3 to 4 hours of railway ride.
Related Travel Stories: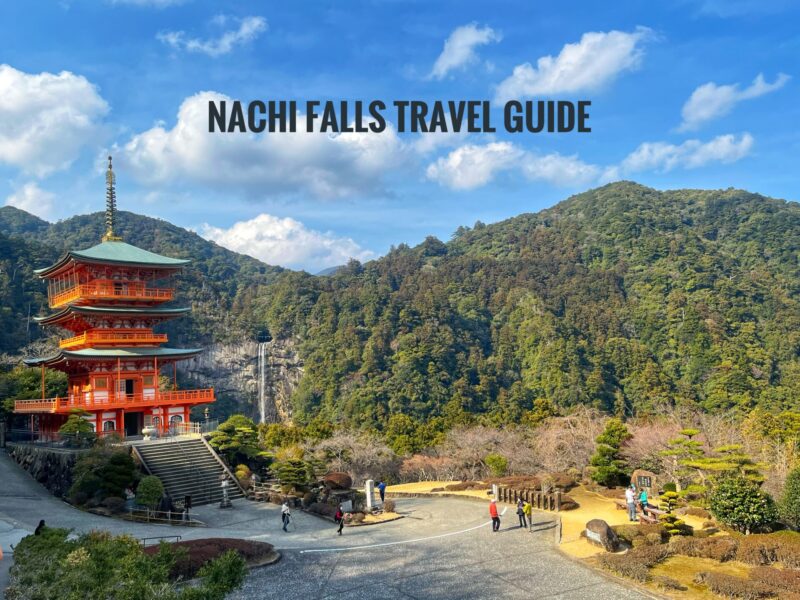 Nachi Falls (那智の滝, Nachi no Taki) is an excellent taste of the natural beauty of Japan. At 133m high, this sacred waterfall is the longest single drop in Japan and is considered one of the premier waterfalls to visit.
Nachi Falls Itinerary: A Travel Guide Blog
Getting There:
From Osaka to Kii-Katsuura: It takes about 3.5 hours to get to Kii Katsuura by JR limited express train Kuroshio.
From Nagoya to Kii Katsuura: It takes 4 hours by JR limited express Wideview Nanki.