Last updated on September 18th, 2023
Planning for a trip to Thailand and wondering where to start? In this Thailand travel guide, we will share with you our travel journey through Thailand to Bangkok, Pattaya, Phuket, Koh Samui, and many more travel destinations to Thailand. Here are our Thailand travel tips.
Thailand is many travelers' favorite traveling country when planning for a holiday. We have been there countless times for personal holidays and business trips. This amazing country is so incredibly diverse: from unique historical and cultural sights, and mouth-watering Thai cuisine, vibrant street life to the most beautiful beaches – you get everything here.
The following Thailand Travel Guide is a combination of all the trips we've done in the past. It is suitable for those who might be traveling to Thailand for the first time and would like to see where is the best place to plan for their gateway. You'll find Thailand's travel itinerary, food to eat, where to stay, useful travel tips, and information here.
Bangkok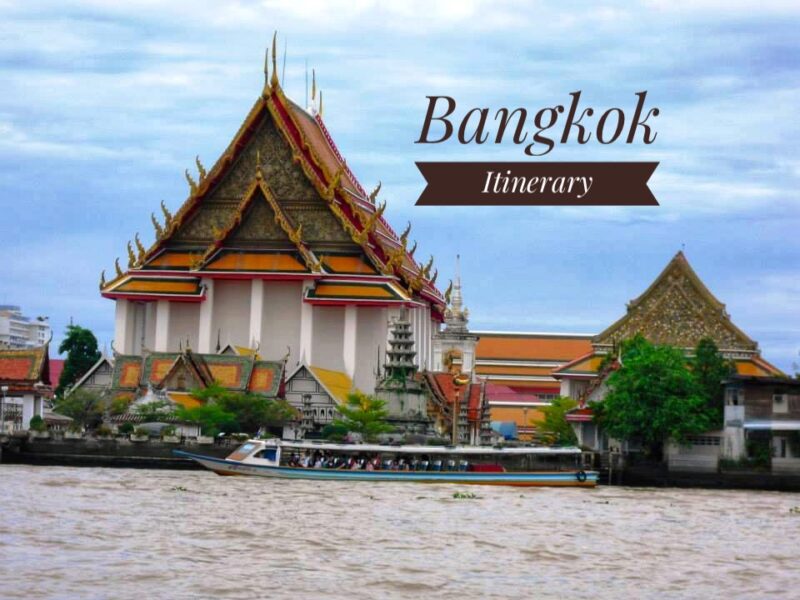 The capital of Thailand and home to some of the most beautiful sights in the whole country. This vibrant city has so much to offer for all types of travelers. From the spectacular Grand Palace, dazzling temples, local floating market, and many more cultural landmarks. For sure there is something for you that will prove that indeed Bangkok is a must-visit city!
Bangkok is also well-known for its market and street life. It is a shopaholic and food paradise for travelers if you are coming to Bangkok for shopping and Thai food. There are so many things to do in the city for your 1,2,3 or 7 days visit.
Are you curious to find out more about Bangkok? Here are our travel stories to Bangkok:
Traveling to Bangkok for food? Here is the best food listed to help you decide where and what to eat in Bangkok.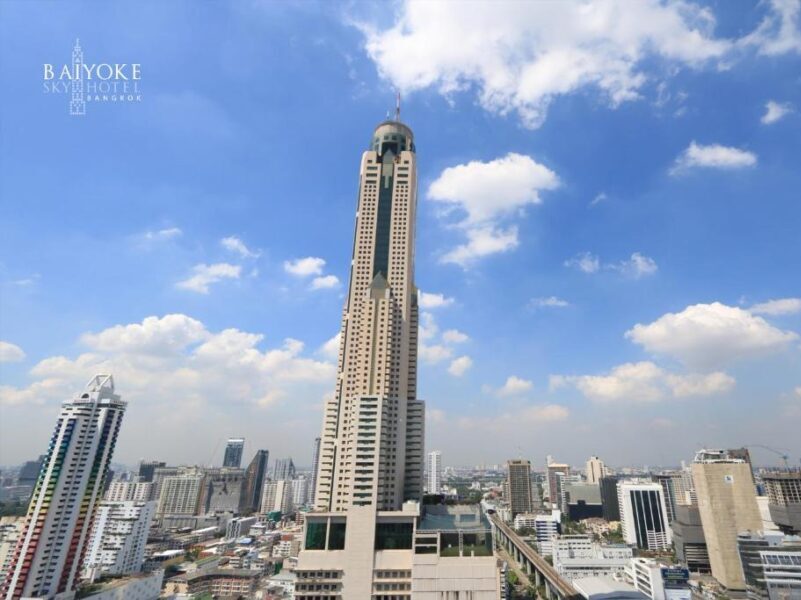 There is a wide range of accommodation available in Bangkok that suits your budget and interest. For the prime location, we recommended staying in Siam or Pratunam for food and easy getting around.
Novotel Bangkok on Siam Square is close to many shopping malls with great facilities including a large outdoor pool with a sauna room and a day spa. We really enjoy shopping at our doorstep. Besides, getting around in Bangkok is easy with BTS Siam Paragon is located next to the property.
Baiyoke Sky Hotel – Featuring panoramic views of Bangkok, Baiyoke Sky Hotel stands at 88-stories, making it Thailand's tallest hotel. The location is superb, with a 5-minute walk to Ratchaprarop Airport Rail Link Train station, and several metro stations nearby.
In a Box Hostel is a popular pick among budget travelers. The location is superb and just a step away from the Phaya Thai BTS Station and Phaya Thai airport railway link. Providing shared and private rooms, this hostel is calm and clean. Perfect for one or two days' stay with a short stopover in the city.
More accommodation options: Where To Stay in Bangkok: Best Areas and Hotels
Phuket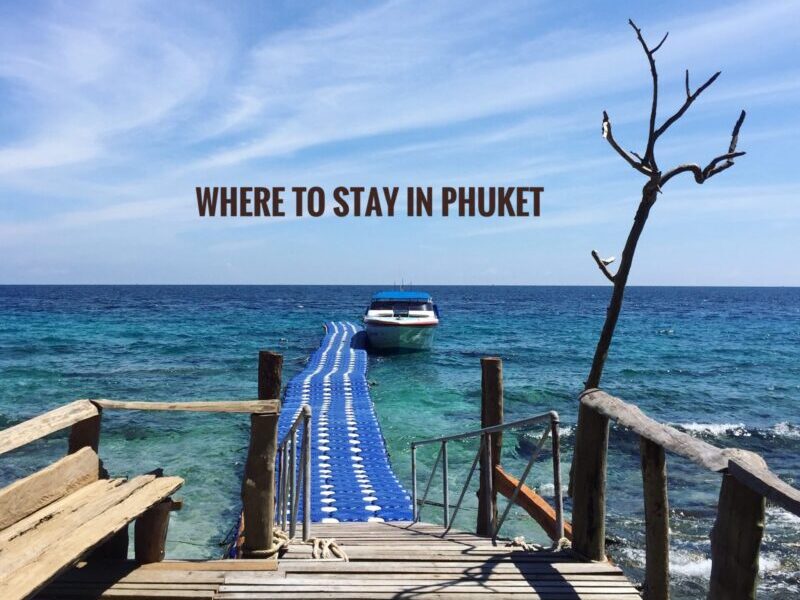 Are you planning a beach holiday to Phuket? Get to know more before planning your trip to Phuket.
How to Plan Your Phuket Itinerary: A Travel Guide Blog
There are many great resorts and hotels for your perfect gateway on the island. Here are the top 7 areas and best hotels when looking for where to stay in Phuket.
Accommodation Guide: Where to Stay in Phuket: Top 7 Areas on Island
Koh Phi Phi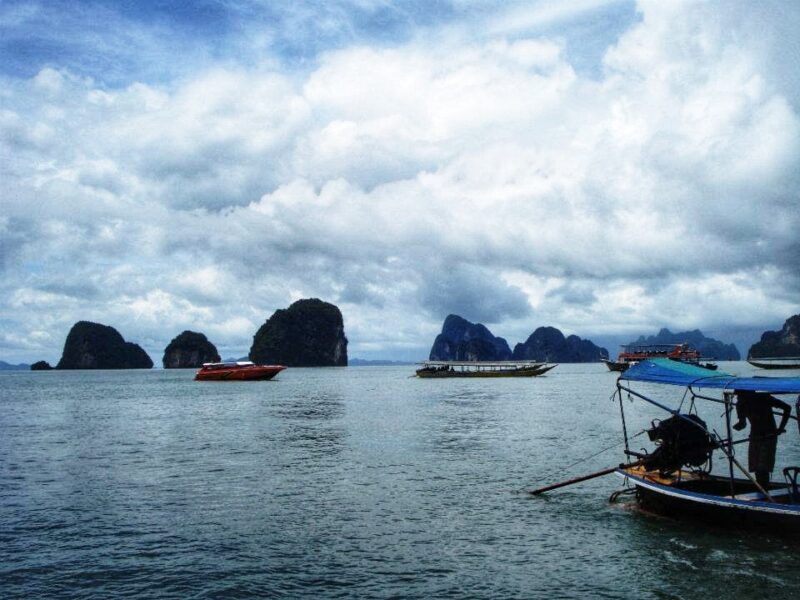 Koh Phi Phi is a stunning holiday destination, located in Thailand. On a visit to Koh Phi Phi and wondering what to do there, find more information on things to do, where to stay, and useful information tips when touring around the tropical island paradise.
Island Hopping Tour to Koh Phi Phi: A Travel Guide Blog
Koh Lipe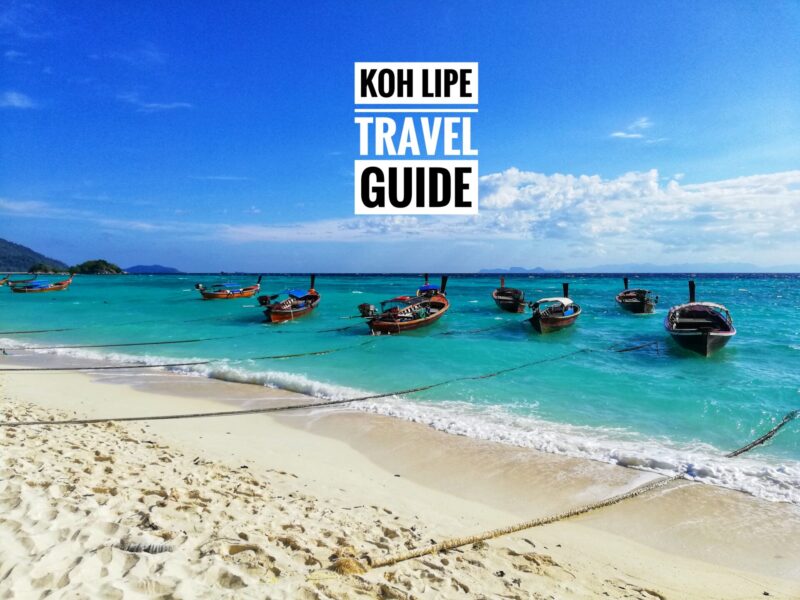 For a relaxing city break, plan an island gateway to Koh Lipe. You'll be away from the bustling city life with a truly laid-back tropical island holiday. The island is incredibly stunning with sunshine, crystal clear turquoise waters, and pristine beaches.
Prior to your trip, there is something you need to know before spending your precious time in the lovely Koh Lipe. Here is the travel and accommodation guide to Koh Lipe.
Koh Samui
Situated in the Gulf of Thailand's Chumphon Archipelago, the pristine Koh Samui is Thailand's second-largest island. It is one of the popular island holiday spots for travelers around the world. The island is perfect for people of all ages and travel styles to experience the island paradise on its own.
Find a detailed breakdown of the best area to stay on Samui island, with our pick of the best hotel on the different budgets in the accommodation Guide – Where To Stay in Koh Samui.
Northern Thailand: Chiang Mai & Chiang Rai
Explore the popular attractions in Northern Thailand including Chiang Mai and Chiang Rai with things to do in each place. A trip to explore the cultural and historical side of Thailand that can be very rewarding.
Chiang Mai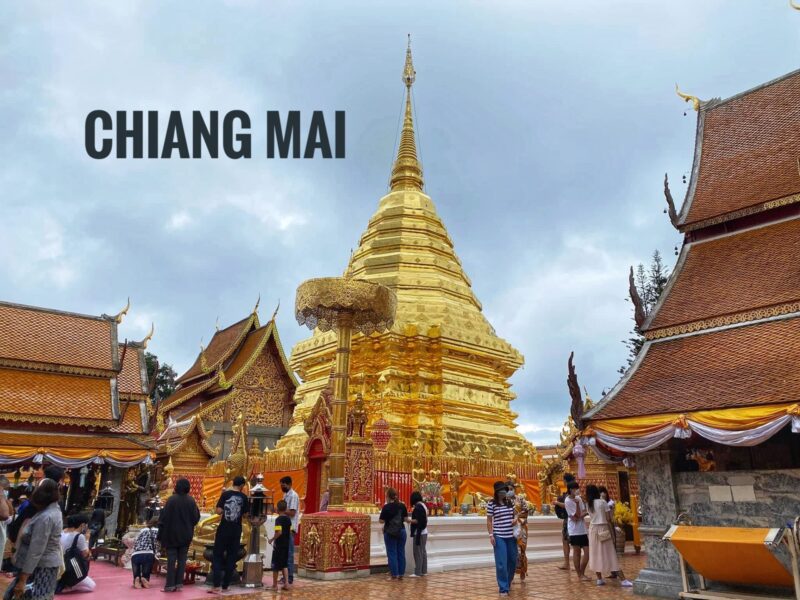 Chiang Mai is a cultural city in Thailand and has so many exciting attractions that you can plan for your trip. There are around 300 temples in the city of Chiang Mai with endless corners to explore.
Chiang Mai Itinerary: A Travel Guide Blog
Related Chiang Mai Travel Story:
Related Chiang Mai Food Guide:
Chiang Rai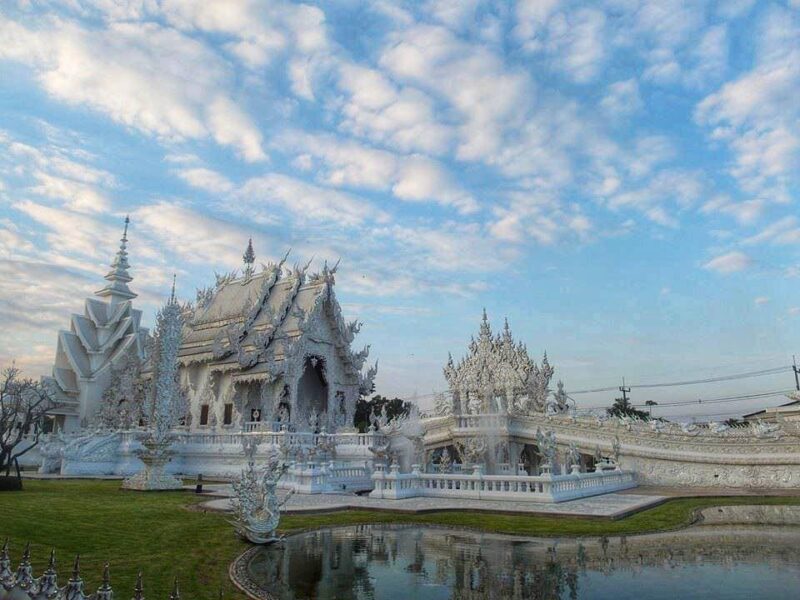 When visiting Chiang Mai, many great side trips are possible from Chiang Mai to spend for a 1 or 2 days trip. If you have extra days to spend, it is best to go beyond Chiang Mai and visit the place nearby. The most famous attractions in Chiang Rai are the White Temple, Blue White, and the Black House.
Related Chiang Rai Travel Story: