Last updated on September 12th, 2023
Whether you're into shopping, food, fashion, or nightlife, this Hong Kong travel guide can help you plan your trip with all the must-do and see in Hong Kong.
Hong Kong is a Special Administrative Region (SAR) of China. It had always been a colony of the British Empire until it was handed back to China in 1997. For decades, Hong Kong has been a major travel destination and one of the most important hubs for business and trade in Asia.
We've visited more times as a visitor, quick Landover, or business trip. Still, every trip seems to bring with it the promise of something new. This bustling city is lined with skyscrapers, neon-lit streets, and at the same time with some of the magnificent cultural sights to visit.
Here sharing some of the amazing places to visit in Hong Kong to help you plan your trip. More travel posts are coming!
Hong Kong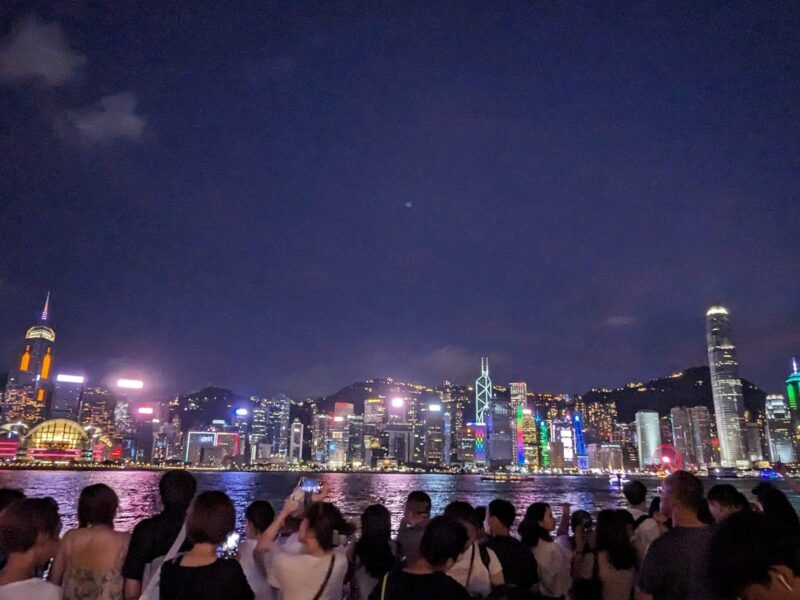 Hong Kong is a vibrant and exciting place to travel and there are plenty of things to do to keep you busy. As a start, let's start reading through this handy Hond Kong Travel Guide blog to learn how to have a rich and authentic experience when visiting this city. It gives you all the necessary information you need to get going.
Hong Kong Itinerary: A Travel Guide Blog
Hong Kong Accommodation: Where To Stay
When looking for the accommodation in Hong Kongm it's best to stay on the Kowloon side or on Hong Kong Island, close to the harbor and near the heart of the city for first-timers. Below are our recommendation.
For more accomodation in HK, let's check out: Where To Stay in Hong Kong: Best Places and Hotels.
Hong Kong Food Guide: What To Eat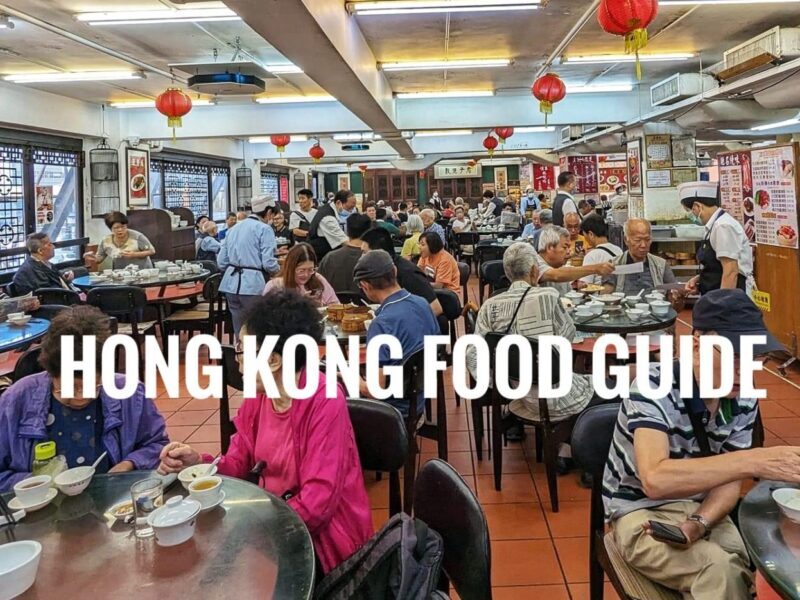 Hong Kong is a food lover's paradise and it has a wealth of restaurants to choose from. You could easily spend several days in the city, just exploring the local cuisine. Here sharing all the best food and local authentic Cantonese food that you must-try when in Hong Kong.
Read more: Hong Kong Food Guide: Where and What To Eat
Lantau Island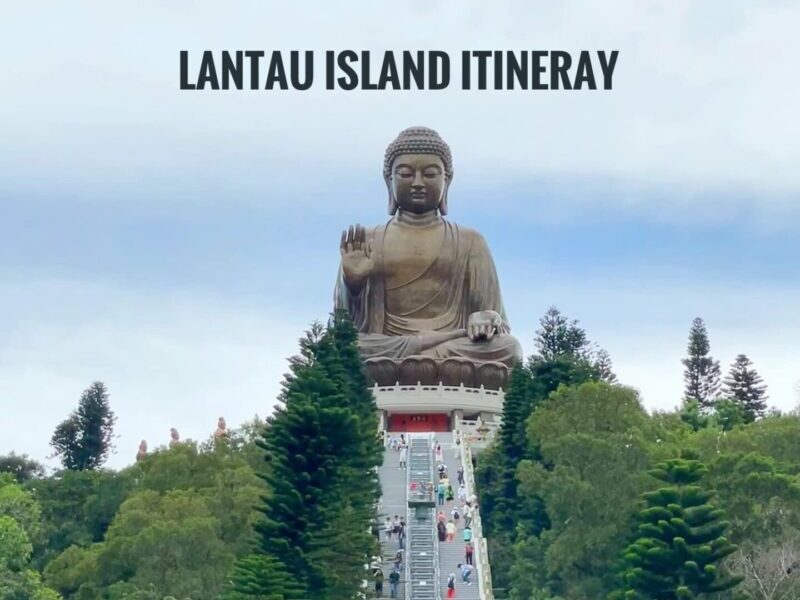 Lantau Island (大嶼山) is the largest of Hong Kong's 261 islands and contains many attractions for visitors to the city. When visiting Lantau, you'll find Hong Kong Disneyland, Tian Tan Buddha, Po Lin Monastery, and Ngong Ping 360.
Read More: Day Trip to Lantau Island Itinerary
Tai O Fishing Village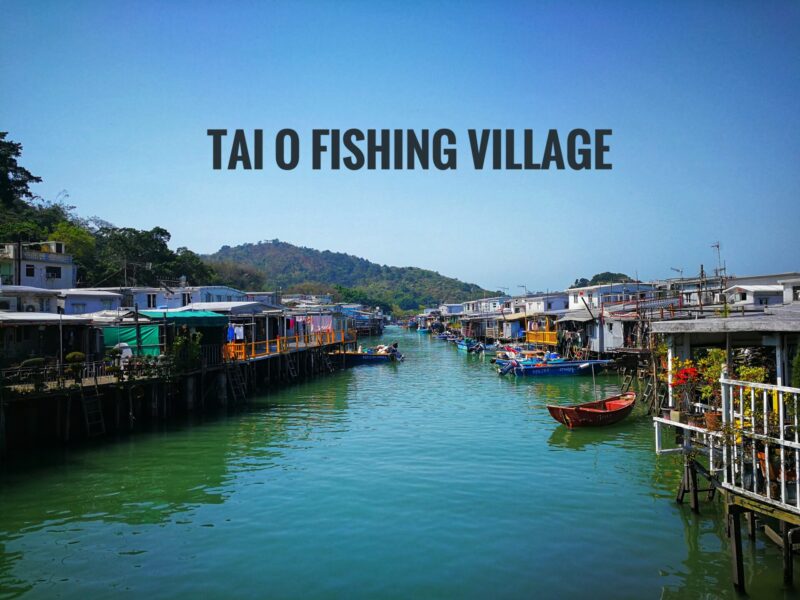 Located on the western tip of Lantau Island, Tai O (大澳) fishing village is known for its houses on stilts. It makes a picturesque viewpoint when people viewed from afar, with its colorfully-painted boats. This easy and simple Tai O itinerary can give you an idea of what to do and see in this quaint fishing village.
Read More: Day Trip to Tai O itinerary
Cheung Chau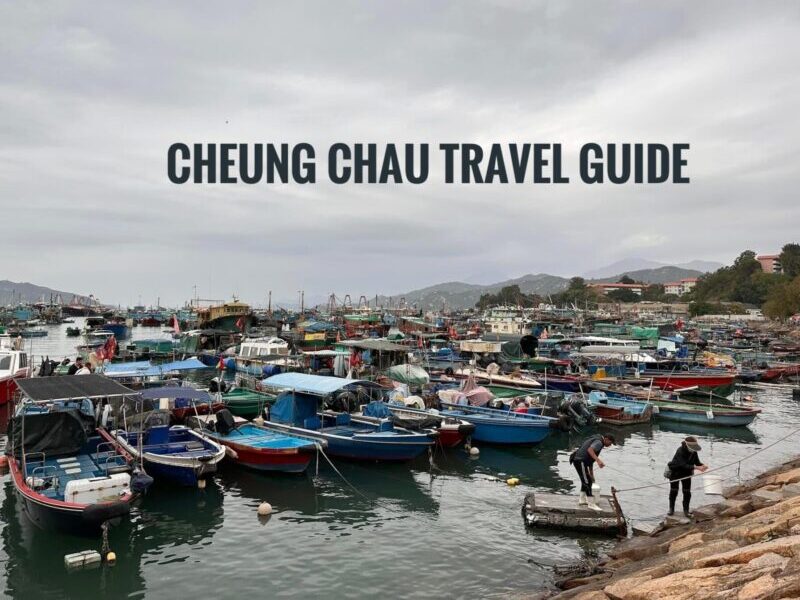 Just about 45 minutes by ferry from Hong Kong Island, Cheung Chau (長洲) is a great one-day trip from Hong Kong. This island is famed for its natural attractions, local delicacies, street snacks, and unique heritage. Check out my Cheung Chau travel guide blog to discover how to plan your Cheung Chou itinerary for the best things to see and do on the island!
Read More: Trip to Cheung Chau Itinerary: A Travel Guide Blog