Last updated on September 23rd, 2023
Here are our recommendations for things to do in this authentic Hong Kong fishing village for visitors to plan on the Tai O itinerary.
When most travelers think of Hong Kong's Lantau Island, we will usually think of the airport or the giant Big Buddha. But there's another, somewhat less-known attraction that travelers can visit on the island: Tai O village.
Located on the western tip of Lantau Island, Tai O (大澳) fishing village is known for its houses on stilts. It makes a picturesque viewpoint when people viewed from afar, with its colorfully-painted boats. Tai O has remained largely unchanged over time. It is one of the places still existing in Hong Kong where you can explore and see an authentic and charming village. A very different side of Hong Kong.
To show you what's so special about the Tai O and how it's best to go about visiting them, we've compiled some travel information and advice in this Tai O travel guide blog. We also share how to couple your trip to Tai O when visiting the Big Buddha on Lantau Island.
How To Get To Tai O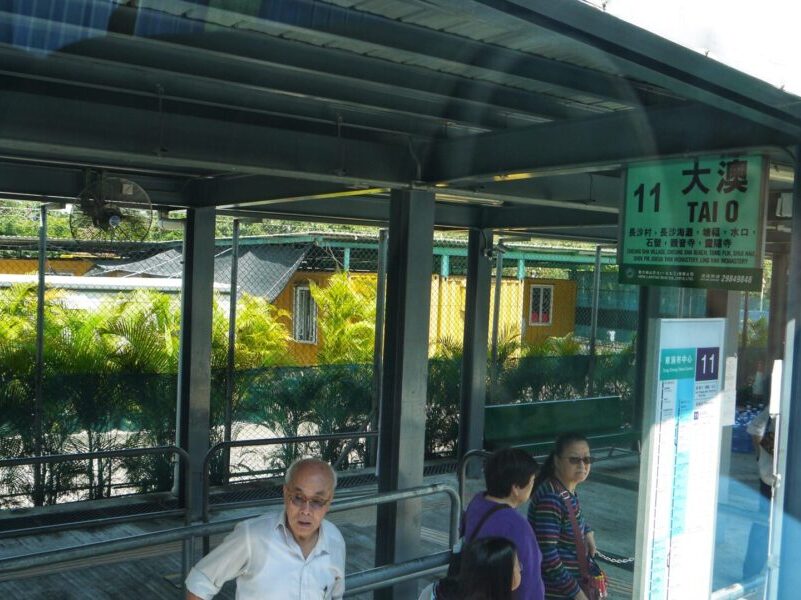 Travelers can get to Tai O by bus or by ferry from Hong Kong island. We recommended get to Tai O by bus as it is very easy.
Firstly, you will need to hop on the MTR Tung Chun line at Hong Kong or Kowloon Station and take it to Tung Chung Station. Next, from Tung Chun station, you can catch a bus (#1/#11/#21) or hire a taxi to take you directly to Tai O. Bus from Ngong Ping Village and buses from Mui Wo also will get you to the Tai O village.
Most people will couple the trip to Tai O with Tian Tan Buddha which is located within 1 km away. You can hop on the Ngong Ping Cable Car and visit the Buddha, and lastly take the bus from Ngong Ping Village to Tai O. Alternatively, visit Tai O and then lastly get to the Ngong Ping Village. Either way is also doable. Just make sure to check the bus schedule. 
If you are doing this route, you can consider to get the Ngong Ping 360 Tai O Pass which included the bus and snack coupon.
For hassle-free, travelers also can consider to a tour to visit Lantau Island that combines the visit to Tai O, Tian Tan Buddha, Ngong Ping 360 cable car, and the village. Check for Lantau Heritage Tour.
Things To Do in Tai O Itinerary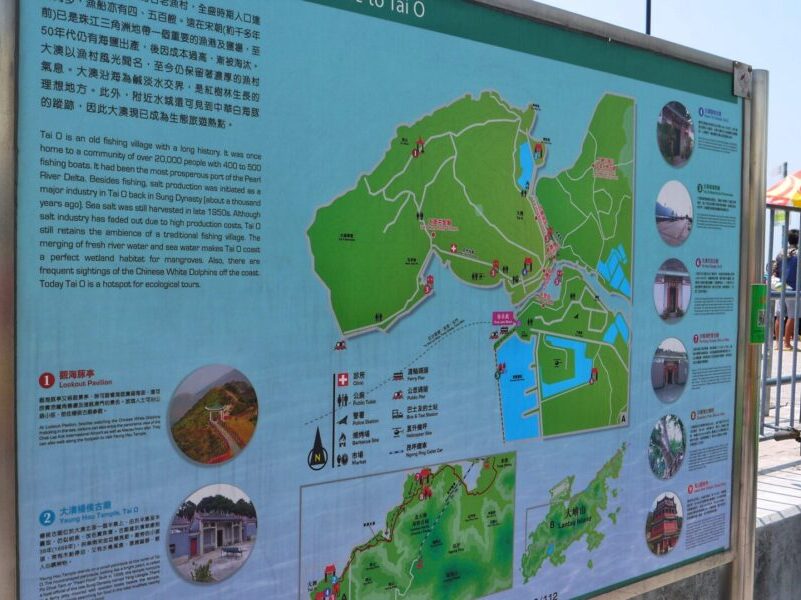 The fishing village of Tai O gives you an authentic taste of Hong Kong's fishing history. Once you arrived, the village is pretty small and easy to visit on your own even with a couple of hours. Here is the recommendation for what to do in Tai O during your trip there.
Things to do in Tai O itinerary:
Explore Tai O Market Street
Sample Local Street Food
Strolling in the Tai O Village
Lunch with Chinese Food
Visit Temples
Boat Ride through the Tai O Bay
Tai O Stilts Houses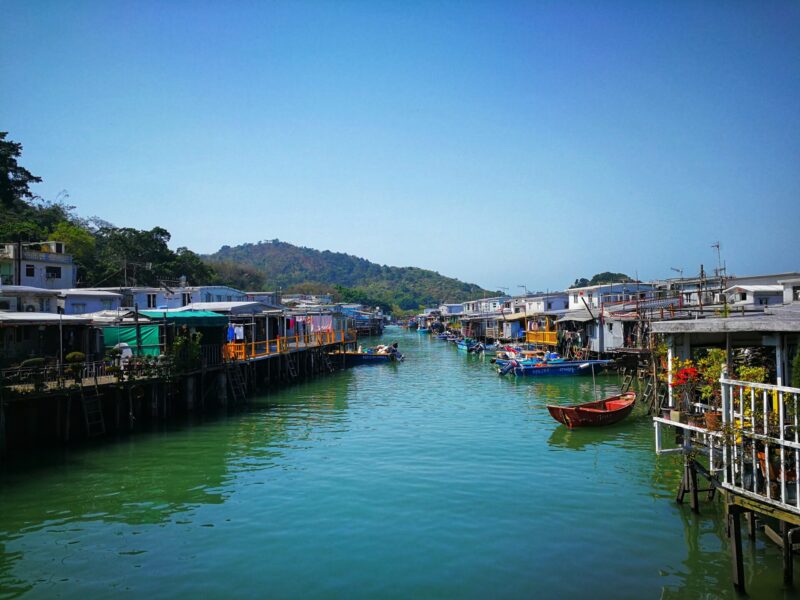 The stilt houses are the major highlight for visits to the Tai O fishing village.
The remote village is home to the Tanka people, a traditional fishing community that built their homes on stilt. It was a hundred years of heritage brought over from Chinese immigrants and to date it has preserved its history of life in the early days of Hong Kong.
The stilt houses are lined on both sides of the main water canal with color-painted boats tied up at the base of the stilt poles. Those houses are unique structures and make for very nice photographs, particularly on sunny days.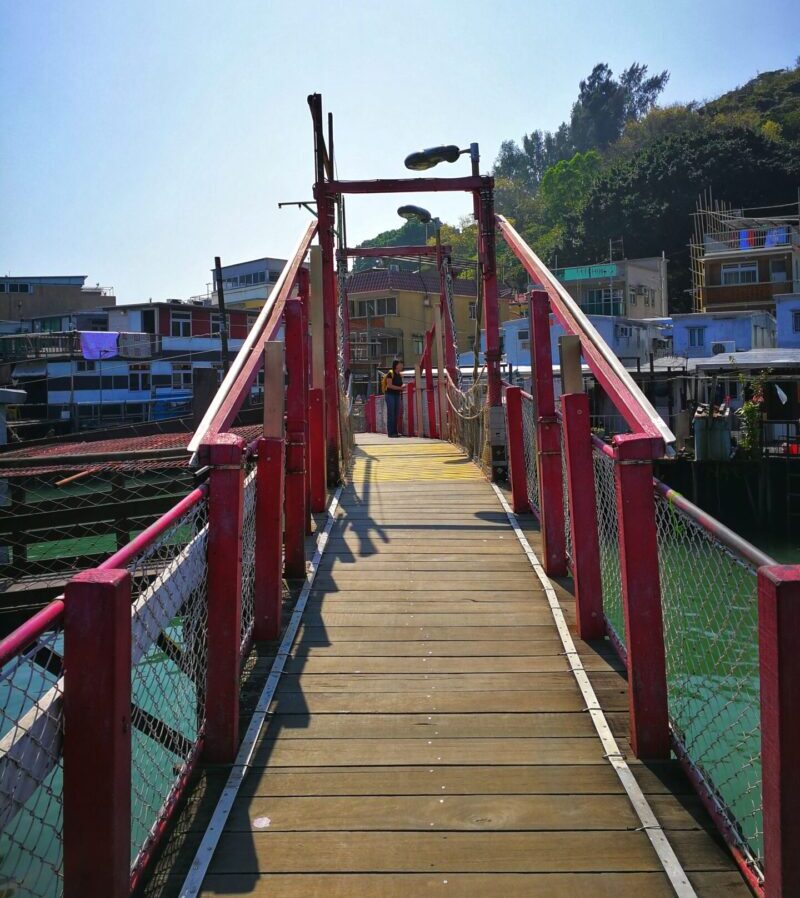 The best spot for viewing the famous Tai O stilt houses is from the Sun Ki Bridge. Standing in the middle of the bridge, you can see the stilt houses on both sides of the canal.
Explore Tai O Market Street
Beyond the stilt houses, Tai O Market Street is one of the places that should be missed on your Tai O itinerary. The market street is a specialty food street market scene with many local stalls serving traditional foods and local snacks.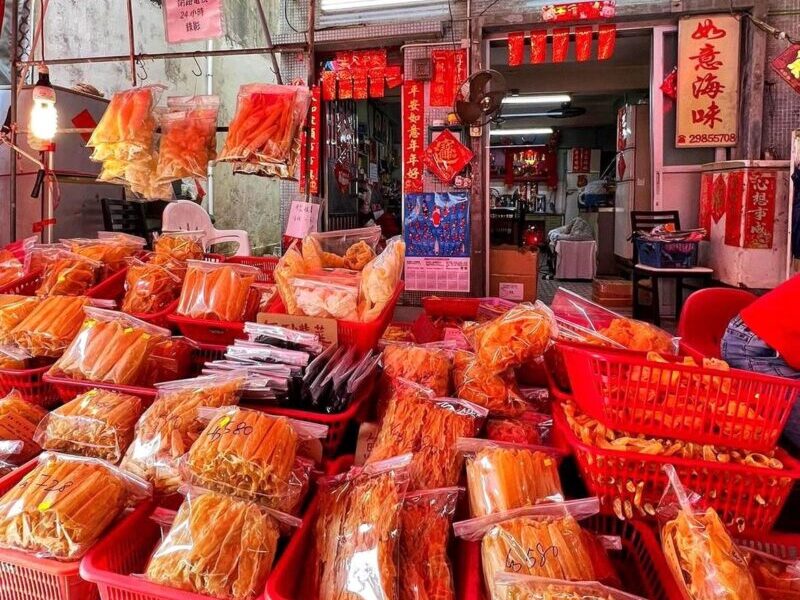 Here you can see and potentially buy locally-made fermented prawn paste, salted fish, and a variety of dried seafood.
Sample Local Street Food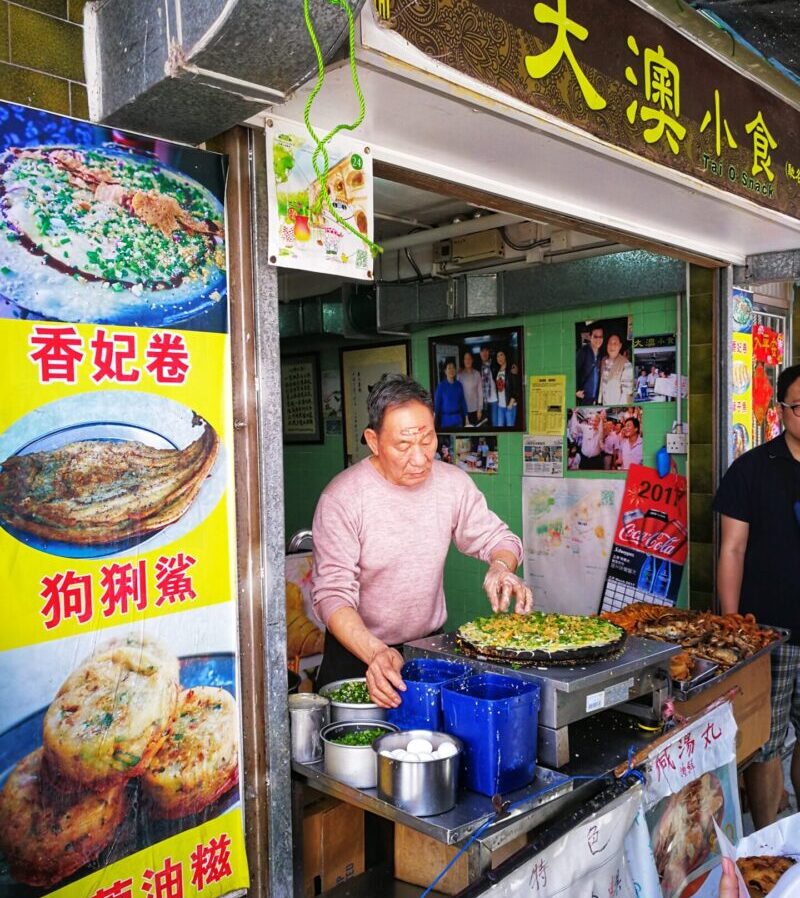 At the Tai O Market Street, you can also try many local street foods such as local egg waffles, pancakes, grilled pineapple, HK-style tea, best of all, Tai O donuts. Among all, the Tai O donuts from Tai O bakery are a must-try if you are visiting Tai O.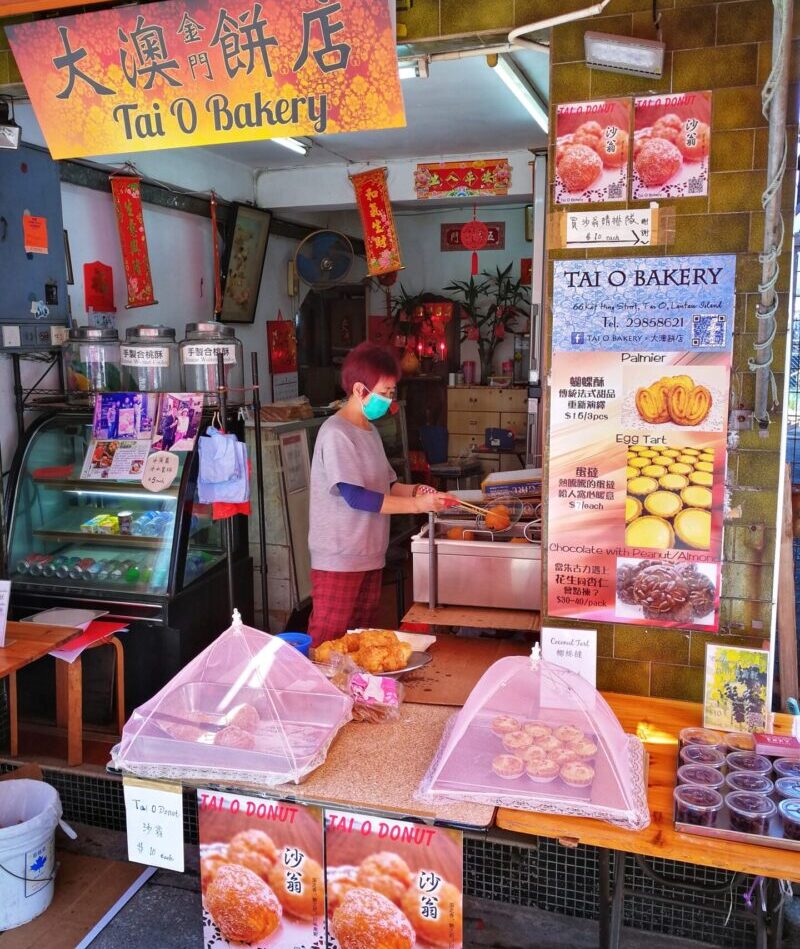 Tai O bakery is located halfway down the main street, Kat Hing St. But this small bakery shop is hard can miss as there is usually a queue in front of the shop to try their popular Tai O donuts. All the donuts are served piping hot, and deep-fried freshly over the stoves.
The bakery also sells a range of other pastries like egg tarts and coconut tarts. Try it if you want to taste Hong Kong-style pastries.
Strolling in the Tai O Village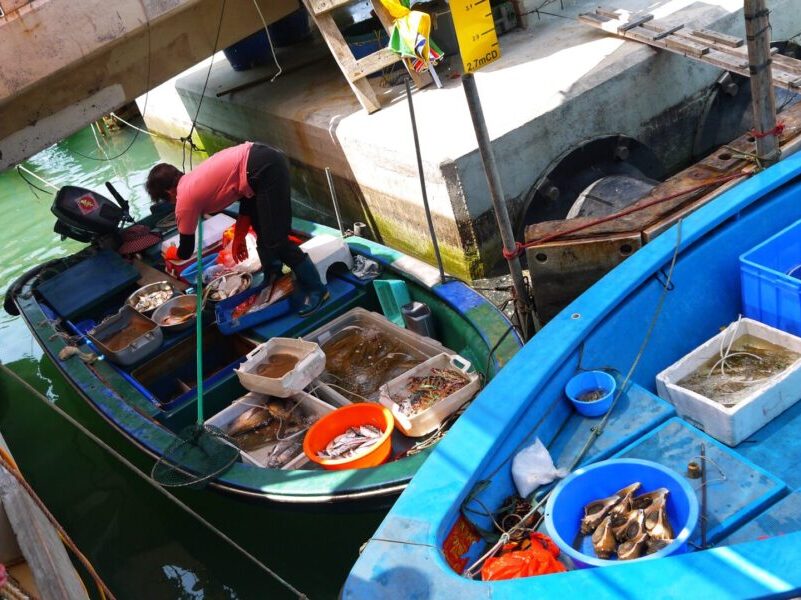 The major attraction in Tai O is the stilt houses, but there's also plenty to do when strolling around the village. The village still has retained its traditional feel especially if you take time to explore a little. Walking through the tiny streets is like going back in time.
Take your time exploring the narrow alleyways and embrace the slow pace of the village. Locals there were mainly elderly people nowadays as the younger generations preferred to live in the city. You might also spot fisherman selling their freshly caught from the sea on the boat.
Lunch with Chinese Food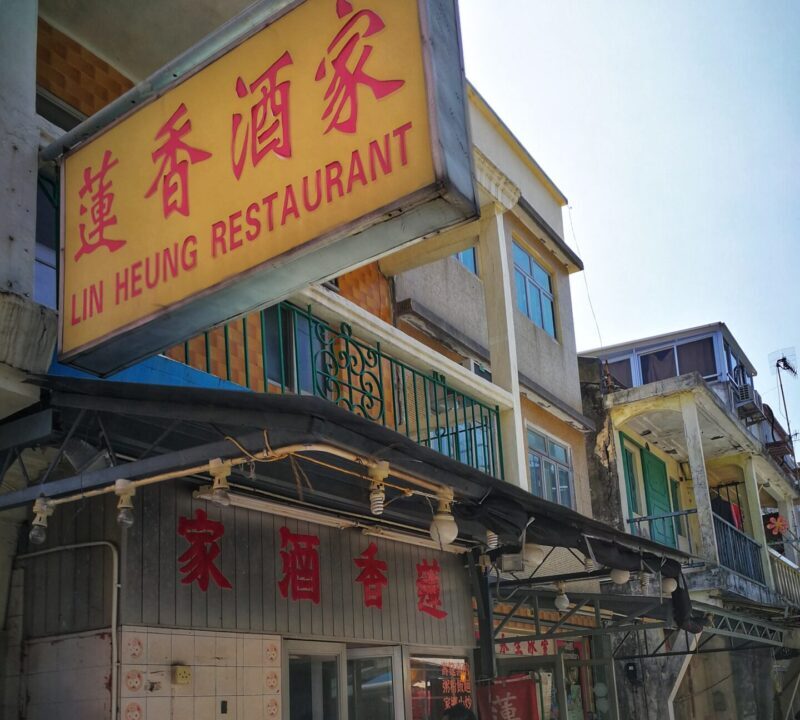 There are plenty of small food shops and local cafes around Tai O for those looking for places to eat. We original plan to try to eat at the Tai O Banyan Tree, small eateries with some of the best views of the village.
But since we are in a Chinese village and were craving Chinese food, we decided to eat at Moon Kee Lin Heung Restaurant. The shop offers a wide selection of amazing mouth-watering food. We had a tasty and affordable meal here.
Visit Temples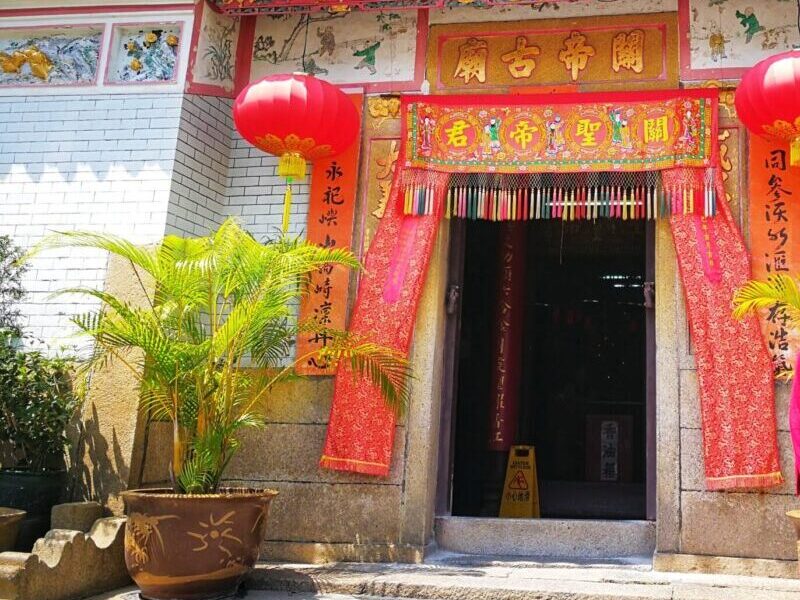 There are numerous temples scattered around Tai O that you can visit during your trip to Tai O. The most notable is the Kwan Tai Temple in the middle of the village and Yeung Hau Temple situated in the north of the village. Not a must-see but worth for some detour during your trip to Tai O.
There is also a former Tai O Police Station that is now a heritage hotel. It is also recommended place to stay in Tai O if you would like to spend one or two nights in the fishing village.
Boat Ride through the Tai O Bay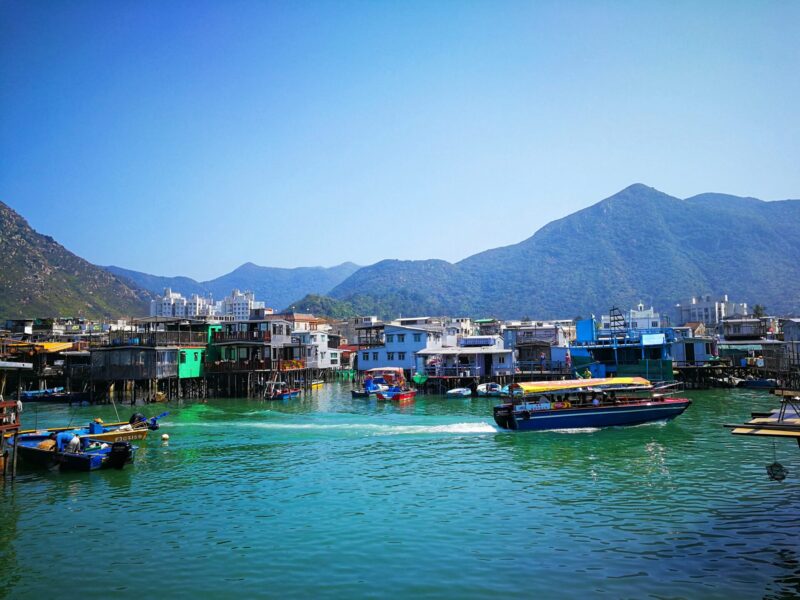 One of the highlights for visitors here is hiring a boat to get a very different perspective on this unique corner of Hong Kong.
Tai O has some riverboat tours that you can take if you want to explore further. The 20 minutes boat ride will bring you through the waterways and Tai O Bay to see its fascinating history and people. You might also possibly meet the pink dolphins if you are lucky.
Overall: A Trip To Tai O
That's it! Thanks for reading our Tai O travel guide blog. Hopefully, this easy and simple Tai O itinerary can give you an idea of what to do and see in this quaint fishing village. It is a relaxing day out and we truly enjoyed this off the beaten path.
But, if you are asking do we recommend visiting Tai O village in Hong Kong? We are debating and had mixed feelings about it. You probably can still couple your trip to Tai O together with Big Buddha. But coming here just to see the fishing village only, I would be re-consider.
Traveling to Hong Kong and looking for some inspiration? Here is our Hong Kong travel stories: