Last updated on December 11th, 2023
The ultimate Chiang Mai travel Guide blog with a detailed itinerary helps you discover the most iconic attractions, the best places to visit, and things to do for 3 to 5 days. Let's visit Chiang Mai!
Located in the north of Thailand, Chiang Mai is an essential stop for any traveler to Thailand. It is a cultural city in Thailand and has so many exciting attractions that you can plan for your trip. There are around 300 temples in the city of Chiang Mai with endless corners to explore.
When considering what to do in Chiang Mai, you'll find that there is plenty to keep you busy. There are so many things to do, tasty eats, and hidden gems that can be included as part of your Chiang Mai itinerary during your trip. Whether you're seeking culture, cuisine, or a beautiful view, for sure there is something for you.
In this Chiang Mai Travel Guide blog, we will share all the useful travel information and tips including how to get there, where to stay, and what to eat. Also, let's check out our ultimate Chiang Mai itinerary for making the most of your time and enjoying Chiang Mai as much as we did.
Chiang Mai Travel Guide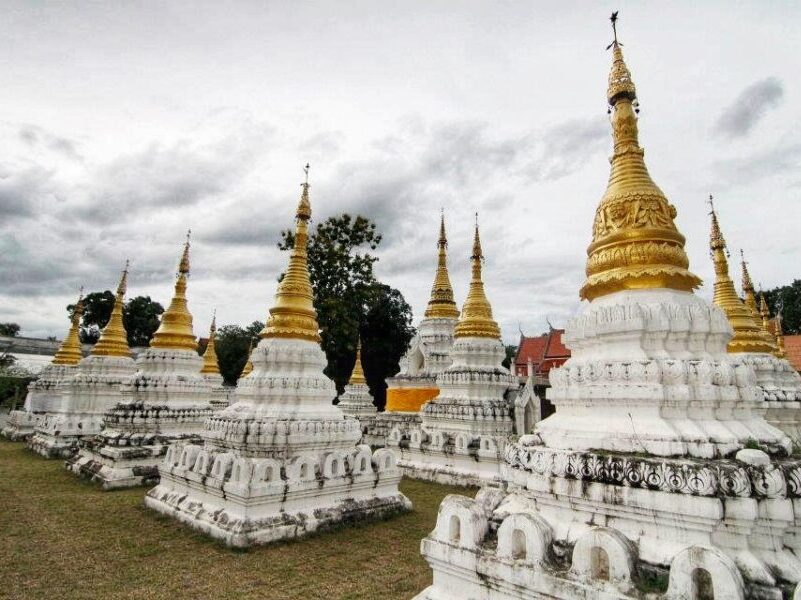 Chiang Mai is the second largest city in Thailand after Bangkok. Known as the city of temples, Chiang Mai is one of the most popular attractions in the country. With hundreds of Buddhist temples, there is much to fill your Chiang Mai itinerary. Apart from the many sacred temples, Chiang Mai is also known for its breathtaking nature. The highest mountain in Thailand, Doi Inthanon, is located just outside of Chiang Mai.
To make this a complete Chiang Mai travel guide, here are few quick answers you probably have when planning the itinerary.
How many days for Chiang Mai?
You will need at least two full days to enjoy the best of Chiang Mai City only. Plus, there are some attractions nearby that you can be coupled together for a total of 5 days to make your way through our Chiang Mai travel itinerary.
What is the best time to visit Chiang Mai?
That said, the best time to visit Chiang Mai is from November to January where the weather is cold and pleasant. But it is also peak tourist season so accommodation prices will be a bit higher.
How To Get To Chiang Mai
In order to get to Chiang Mai, most likely international travelers will land in Bangkok. From there, choose from a domestic flight or take an overnight train or bus to Chiang Mai. Some countries like Malaysia, Singapore, China, Taiwan, and South Korea offer direct flights to Chiang Mai.
To find a cheap flight to Chiang Mai, you can search for cheap flights here: Skyscanner.
By Flight: Chiang Mai is the main city hub in Northern Thailand and has countless daily flight connections between Bangkok and Chiang Mai. The flight takes about one hour.
By Train: From Hua Lamphong Train Station in Bangkok to Chiang Mai Train Station will take you about 13 hours for overnight train and 11 hours during the daytime.
By Bus: It is also possible to take a bus from Bangkok to Chiang Mai. The journey takes around 10 hours to get you to Chiang Mai Arcade 2 Bus Terminal.
Chiang Mai Travel Tip: If you wish to travel to Chiang Mai by train or bus, you can reserve your ticket via Bookaway.
Getting Around in Chiang Mai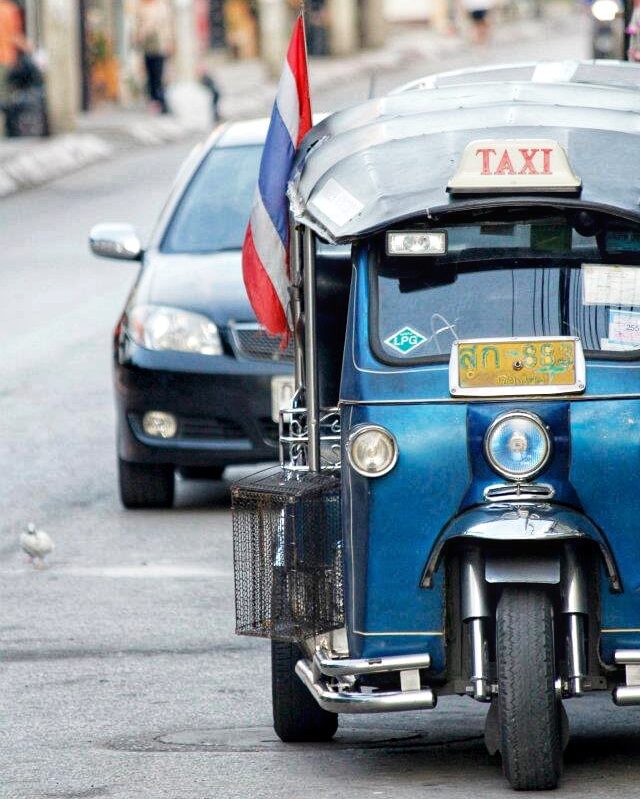 Chiang Mai's old town is fairly compact and easily walkable. There are many different options and it is best to combine them with various types of transportation options when getting around in town.
Scooter – Courageous travelers may choose to rent a car or a moped. The rental fee for a scooter is around 200-250 THB a day, and you got the flexibility to go around in Chiang Mai.
Songthaew – The local taxi truck is a popular option and you can also hire them for one full day. Just wave them off from the road in Chiang Mai, discuss the destination and negotiate the price.
Tuk-tuk – Also common in Chiang Mai. Slightly more expensive but easy to ride on for getting around in town for a short journey.
Grab – The e-hailing service is common in South East Asia including Thailand. Similar to Uber, you'll need to download the app and the price is also reasonable.
Tour / Private Transfer – If you prefer a more relaxing experience, you may consider going on organized tours to all the attractions with good arrangements. It is best to hire a private transfer, especially if you are with a group or elderly.
Where To Stay
In general, Chiang Mai's Old City (Old Town) is the best area to stay for first-time visitors to Chiang Mai. As long as you stay in the Central Town area, then you shouldn't have any problems getting around.
High-Range: Phra Singh Village – A great luxurious place to enjoy some luxury in Chiang Mai.
Mid-Range: 99 The Gallery Hotel – A great mid-range hotel located in the heart of everything. The Sunday night market is one street over!
Budget: The Common Hostel – Popular budget stay for clean and comfortable stay.
While Nimman is a vibrant area for a relaxing stay in Chiang Mai. The area is less bustling, and family-friendly.
Luxury: U Nimman Chiang Mai is a stylish 5-star hotel with an outdoor pool and views of the mountain, located at U Nimman. Rooms have a terrace and hotel facilities include a pool bar, restaurant, and sauna. Extremely popular and best to reserve your room early!
High-Range: Moose Hotel Nimman is a great option for family travelers with kids. It is located in the best location in Nimman, and opposite with U Nimman. Everything you want is within walking distance.
Budget: Sakulchai Place is a great budget-friendly hotel located near Nimmanhaemin road and within walking distance of the night markets and Maya shopping mall. The rooms are simple but comfortable with great facilities.
For more accommodation option, check out: Where To Stay in Chiang Mai: Top 4 Best Areas.
Chiang Mai Festival
If you plan to schedule your Chiang Mai itinerary around some incredible festivals, then you have a few options.
Flower Festival (February) is held in Chiang Mai on the first weekend of every February for over 3 days. For over 40 years, locals celebrates the beautiful flowers in bloom with parades, street markets, concerts, and amazing floral displays.
Songkran (April) is the Thai New Year's national holiday. A giant water festival is held every year on the 13th- 15th of April throughout Thailand. The streets become a huge giant water fight with water guns which is a unique experience.
Yi Peng and Loi Krathong festival (November) take place on the full moon of the twelfth lunar month. During this time, Thais release paper lanterns into the night sky to symbolize letting go of misfortunes and making wishes as they do so. It is the most popular festival in Chiang Mai and booking is highly recommended for accommodation as the city is very busy at this time.
Things To Do in Chiang Mai Itinerary
Following this Chiang Mai Travel Guide blog, you'll get to see many sides the city has offered. Our Chiang Mai itinerary will help to keep your trip planning from becoming overwhelming, it gives you all the necessary information you need to get going.
Things to do for 4-Day Chiang Mai Itinerary
Day 1: Arrive Chiang Mai. Exploring Old Town and Temples.
Day 2: Doi Inthanon National Park.
Day 3: Elephant Sanctuary, Thai Cooking Class, or Thai Massage and Spa Experience.
Day 4 and Day 5: Side Trip from Chiang Mai.
Day 6: Relaxing at Nimman neighbourhood.
Goodbye Chiang Mai!
Day 1: Arrive Chiang Mai. Explore Old Town and Temples
We'll start by assuming that you're arriving in Chiang Mai and starting to explore the city in the morning.
On the first day of the Chiang Mai itinerary, we recommended you get to jump right into the best things to do in Chiang Mai around the city center. This way, you'll be able to get your bearings and get a feel for the city before exploring further.
Pro Tips: If you prefer you can also do an organized tour in Chiang Mai Old City Tour, which will take you to all the most important temples in and around the city. Click here to book your Chiang Mai Temple tours!
Old Town and Tha Phae Gate
Chiang Mai Old Town is located within a large square inside the medieval city walls. It has over 300 temples and the majority of the important temples in Chiang Mai are all situated within this square. There are four gates to enter Chiang Mai old city, and the main gate is Tha Pae Gate – one of the most famous landmarks in Chiang Mai, dating back to the 13th century.
Spend some time wandering around and seeing the main sights in the Old City.
Exploring the Temples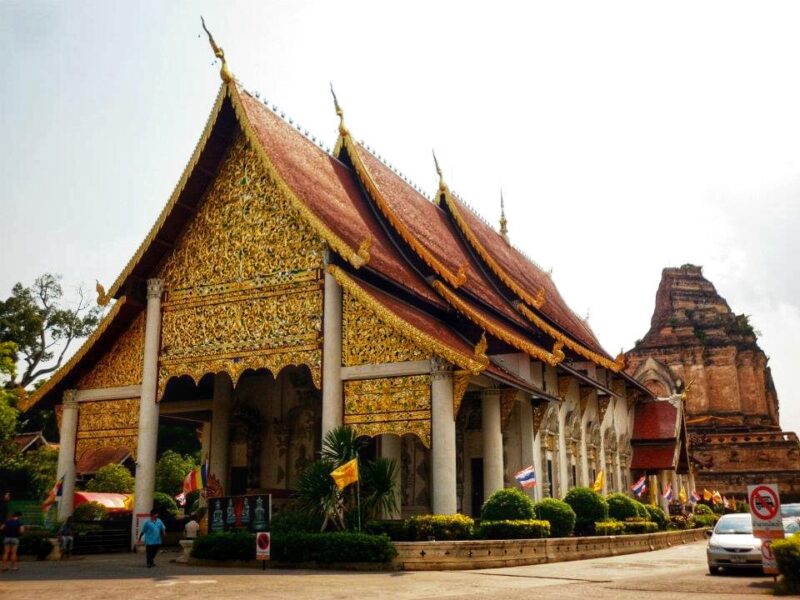 Next, continue your Chiang Mai itinerary with temple-hopping in the old town area.
Unfortunately, there are more than 300 temples in Chiang Mai dotted all over and around Chiang Mai. With so much to visit, you won't able to see all of them. So we recommended visiting some of the most unique that you should definitely visit in the Chiang Mai itinerary.
The recommendation includes Wat Chiang Man, Wat Phra Singh (Golden Temple), and Wat Chedi Luang. Each of them displays different styles and is uniquely, and located close to each other in the Old Town area. You could do this itinerary on foot if you chose to, as well as on a scooter or with Grab.
Chiang Mai Travel Guide Tips: Make sure you have dressed appropriately, with your shoulders and knees covered when visiting the temples.
Wat Chiang Man
A good place to start for the temple hooping for the Chiang Mai itinerary is with the gorgeous Wat Chiang Man in the center of Old Town.
Established around 1296, Wat Chiang Man (also Wat Chiang Mun) is the oldest temple in the city and a must-see for anyone for your Chiang Mai itinerary. It is located on Ratchapakhinai Road inside the Chiang Mai Old City Walls.
The most famous part of this temple is the Chedi in the back, supported by elephant statues. The "Elephant Chedi" or "Chedi Chang Lom" is the oldest construction within the temple complex. The square base is built with 15 elephants emerging from it and carrying the Chedi on their backs.
The grounds of Wat Chiang Man are rather small and estimate to spend about 30 minutes in the temple complex.
Wat Chiang Man
Address: 171 Ratchapakhinai Rd, Tambon Si Phum.
Entrance Fee: Free!
Estimate Time: About 30 minutes.
Wat Phra Singh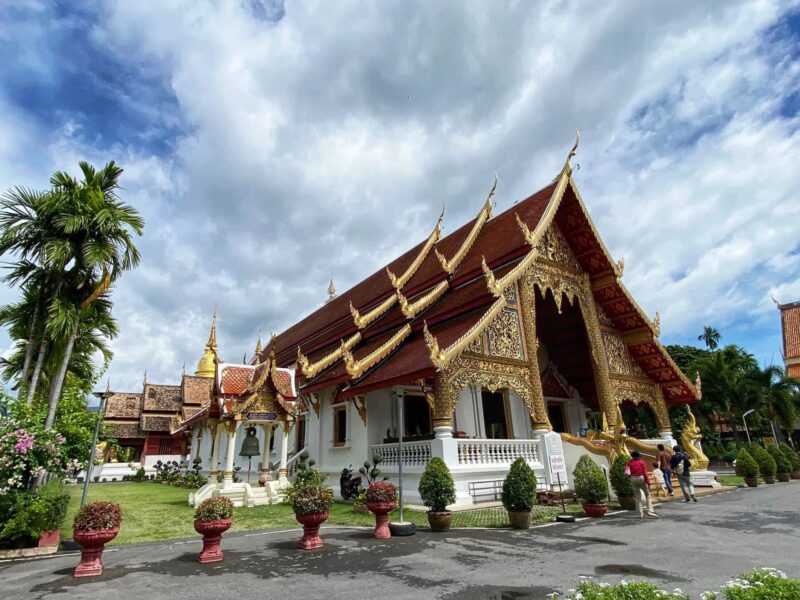 Also known as the Golden Temple, Wat Phra Singh is one of the popular sacred Buddhist temples within the walls of Chiang Mai old city. The temple complex is huge and is built in several buildings that are decorated with beautiful golden chedi. The main structures are stunning with their gliding rooftops, opulently curved external walls, and beautifully decorated paintings inside.
It is very enjoy walking around this beautiful temple's grounds. The temples are very peaceful and full of detailed art. The interior is even more richly decorated than the outside, making it easy to see why it's called the Golden Temple.
Wat Phra Singh Woramahawihan
Address: 2 Samlarn Rd, Phra Sing, Mueang Chiang Mai District.
Entrace Fee: 40 Baht
Estimate Time: About 30 minutes.
Wat Chedi Luang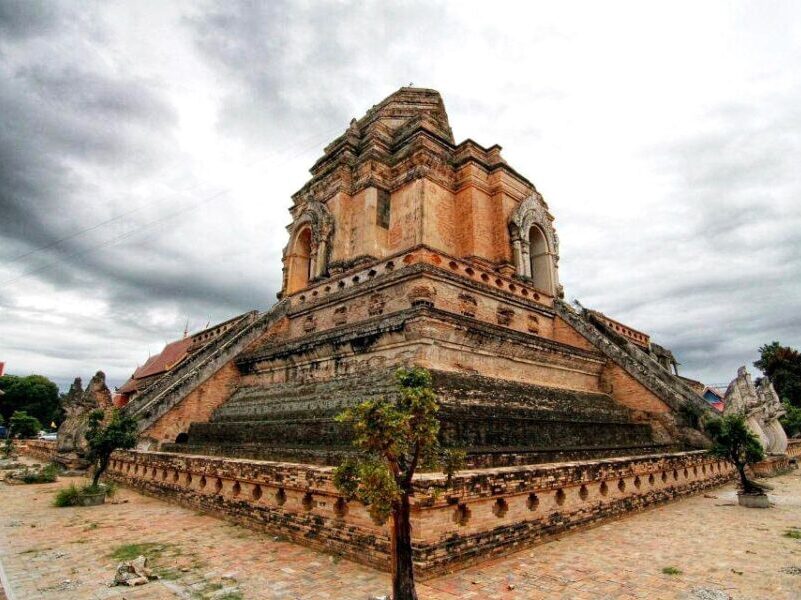 With a history that is over 600 years old, Wat Chedi Luang should be part of your Chiang Mai itinerary. It's an awesome historical site and famous for its rocky and crumbling look. The Buddhist temple is very well-maintained for many years. The Chedi (pagoda) was partially destroyed during an earthquake many years ago, but most parts of the structure still remained in good condition.
There's so much to see in Wat Chedi Luang. Travelers can walk around the expansive grounds, visit the famous ancient ruins and temples, and even chat with monks close by. A great place to respectfully experience Thai Buddhism.
Wat Chedi Luang
Address: 103 Prapokkloa Rd, Tambon Si Phum, Mueang Chiang Mai District.
Entrace Fee: Free!
Estimate Time: About 60 minutes.
Wat Phra That Doi Suthep
If you're visiting Chiang Mai, Wat Doi Suthep is a must-visit. It is a splendid temple located in Doi Inthanon National Park Chiang Mai, about 15 kilometers from the city.
The temple complex is situated atop the hill with the serene surrounding. You can choose to walk up to 309 steps or take the electric tram (20 baht) to reach the gold glittering temple. It's worth the easy hike with the beautiful view along the journey.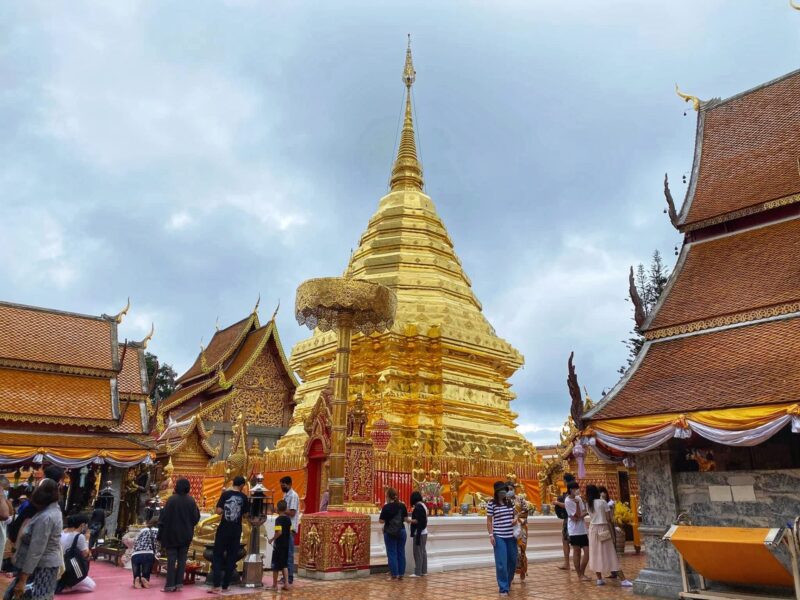 Similar to all the Thai temples, Wat Doi Suthep is so stunning with golden plated Chedi, Buddha statues, beautiful adornments, and intricate wood carving. The golden Chedi is particularly stunning on a blue sky day as the golden architecture really shines in the sunlight.
The place is fairly busy but all the people visiting the temple are quiet, humble, and serene. The viewpoint was just breathtaking and it is great to catch sight of Chiang Mai from the top. It is true pleasure for exploring the temple and not to be missed!
READ MORE: Wat Phra That Doi Suthep: A Travel Guide Blog
How To Get to Wat Doi Suthep: You can either hire a scooter or take a tuk-tuk from Chiang Mai and it will take you around an hour to reach the temple. Together with traveling time, it is advice to reserve at least 3 hours for your trip to Doi Suthep temple.
Chiang Mai Travel Guide Tip: Please remember to dress modestly or you could be denied entrance. Besides, you will also be asked to remove your shoes while walking around inside the main temple. There are shoe racks to store them or you could put them in your backpack.
Day 2: Doi Inthanon National Park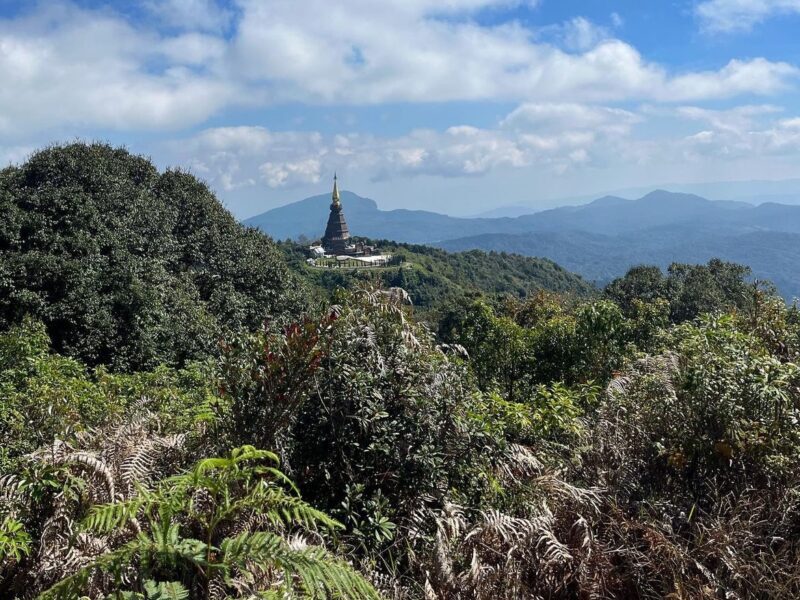 Besides the stunning temple, there awaits another highlight for you: lovely nature! There are two types of trips that you can do in Doi Inthanon National Park, with and without trekking. If you are physically able, I would recommend doing the trek.
During the visit, travelers can head up to Doi Inthanon National Park to experience the beauty of the forest and mountains. You'll visit Thailand's highest peak (Doi Inthanon Summit), the King and Queen Chedis (pagodas), the waterfall, and beautiful landscapes. A perfect day trip from Chiang Mai.
Pro Tips: It is economical and hassle-free to do a group tour of Doi Inthanon National Park. Feel free to check out for more detail – Doi Inthanon National Park & Trekking at a Nature Trail.
Grand Pagodas of Doi Inthanon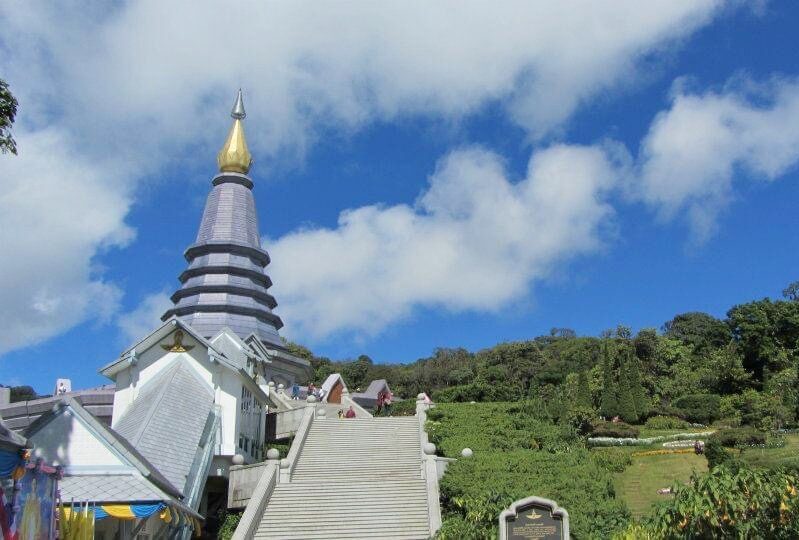 The most popular tourist attraction in Doi Inthanon National Park is the Grand Pagodas of Doi Inthanon. The Twin Royal Chedis are Pra Mahatat Noppamethanedon and Pra Mahatat Nopphonphusiri Pagodas, which are dedicated to King and Queen. It's characterized by distinctive white and golden chedis and pagodas, which create a beautiful contrast.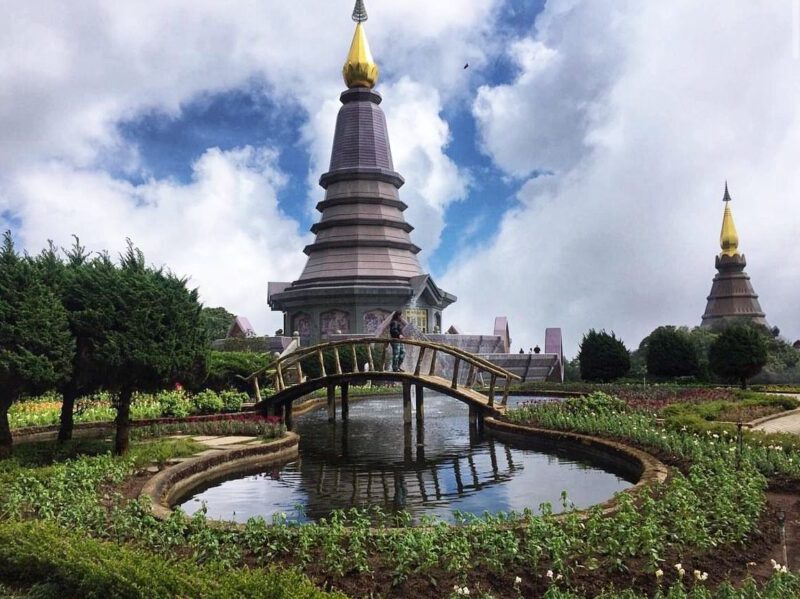 The garden ground in Grand Pagodas of Doi Inthanon is also amazing and beautiful. You can take a quick walk across after visiting the main temple. This is also a great place for you to witness the sea of clouds that are often visible on a clear winter morning without having to hike.
Doi Inthanon Summit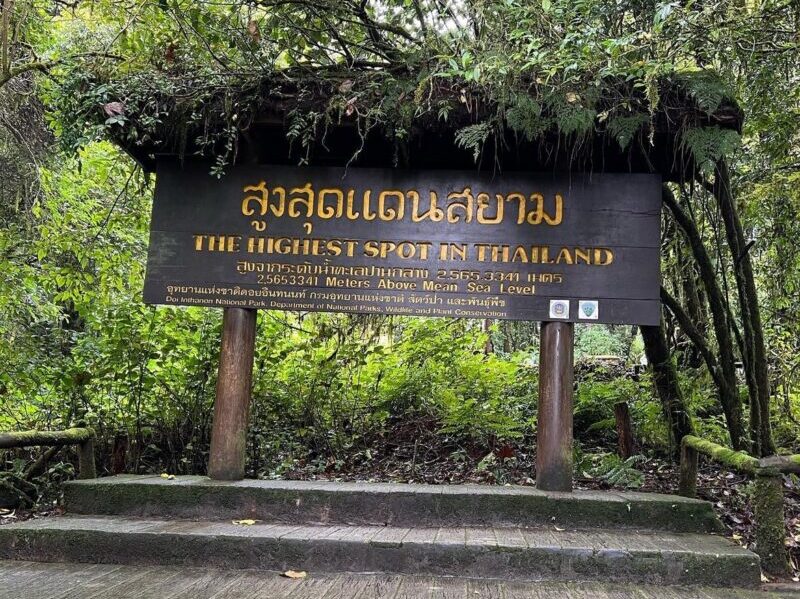 Next, proceed to the Doi Inthanon Summit, highest point in Thailand and it can be reached by an easy hike.
The short trail will take you through a mossy forest with peaceful monks and many many travelers along the hike. The walking path will not take you more than 10 minutes to complete the journey. There is a signboard indicating you have reached the highest point in Thailand.
Nature Trekking Trail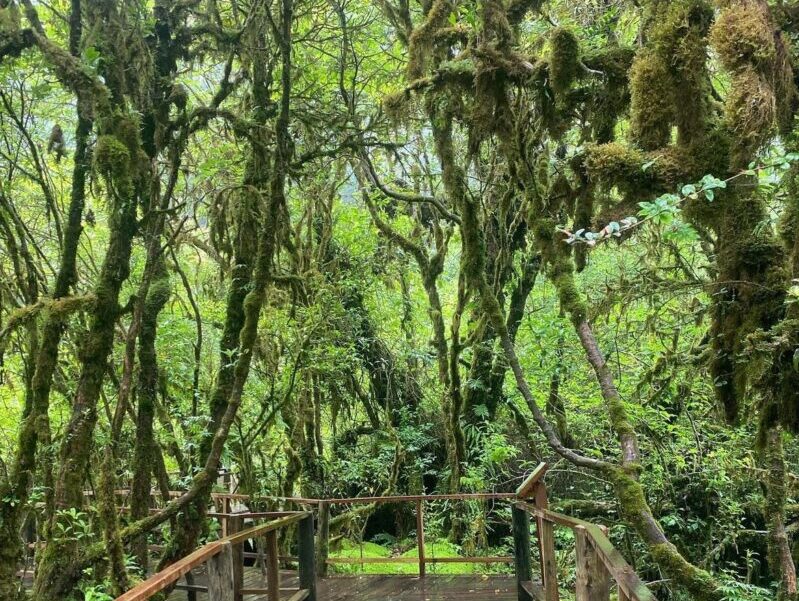 Ang Ka Nature Trail is a short-circuit nature trail on the summit. It takes about 30 minutes to complete the trail. There is no viewpoint but only a nature tree for this easy hike. Anyone of any age can do it.
For hikers, you may consider the Kew Mae Pan Natural Trail which is significant long and beautiful. It offers unique forest phenomena, panoramic views, and serene surroundings. The viewpoint at Kew Mae Pan is picturesque and you can see the beautiful Twin Pagodas from there. It will take you about 2 to 4 hours to complete the circular path depending on your fitness.
Doi Inthanon Waterfalls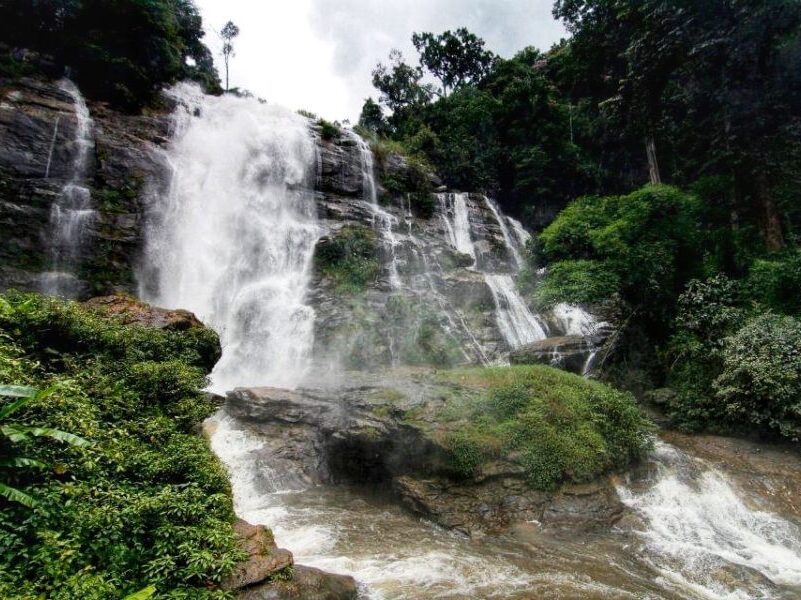 Besides, Doi Inthanon National Park is also home to the most magnificent waterfalls in Thailand. Mae Klang Waterfall, Mae Ya Waterfall, Siriphum Waterfall and Wachirathan Waterfall are some of the waterfalls that you can visit in the National Park. You may consider to stop by when visit Doi Inthanon.
On our way back from the summit, we visited Wachirathan Waterfall. It is located along the main Doi Inthanon road and a great place to stop for resting before proceed our journey. Be prepared to get a bit wet if you get close due to the spray.
Night Bazaar and Weekend Night Market
A great way to end your day on the Chiang Mai itinerary is to visit the night market. Chiang Mai has a daily Night Bazaar that opens on Chang Khlan Road. On Weekends, you may explore Sunday Night Market at Rachadamnoen Road or Saturday Night Market at Wua Lai Road.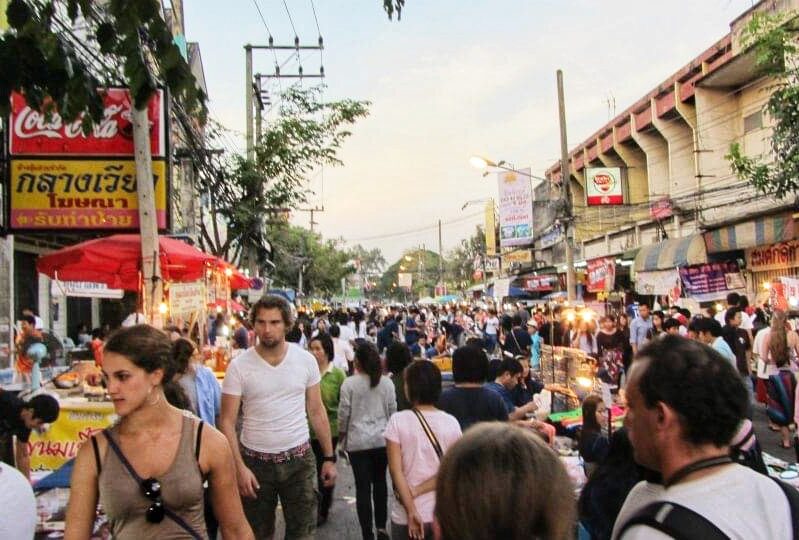 The Sunday Night Market is the most happening and lively among all. Starting around 16:00, the street food stalls around the night market begin selling delicious hot meals and Thai street food. Among the most popular offerings are mango sticky rice, Thai noodles, and all sorts of meat grilled on sticks. Hop from stall to stall until you get your fill of the best Thailand cuisine.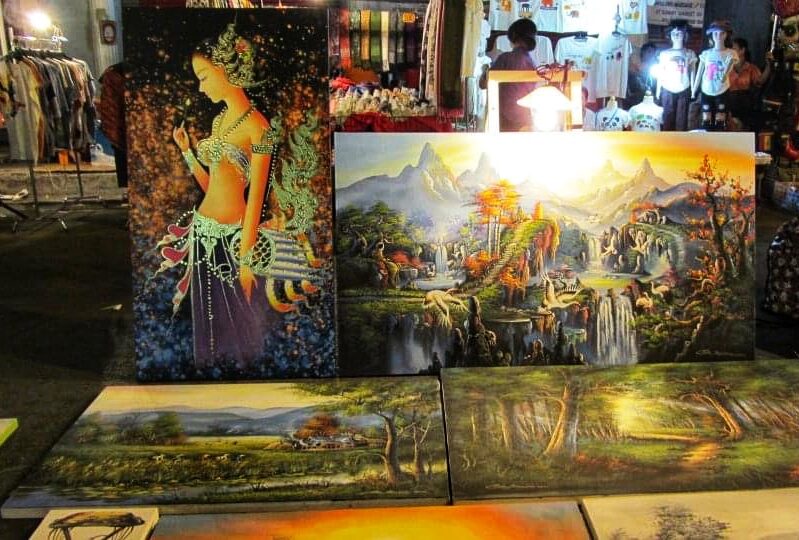 Travelers can stop by for a leisurely night walk, do some shopping, and find some entertainment. There are many vendors selling handicrafts, paintings, clothes, and souvenirs for tourists to bring back home. Street performers and musicians also perform live in the street, adding to the atmosphere. Brave yourself and start shopping in Chiang Mai!
Chiang Mai Travel Guide Tip: If you're not in Chiang Mai on a Sunday, there are other night bazaars and markets in the area. Although it is not that lively compared with the Sunday Night market, it is still a good place to sample some food and shop in Chiang Mai.
Day 3: Elephant Sanctuary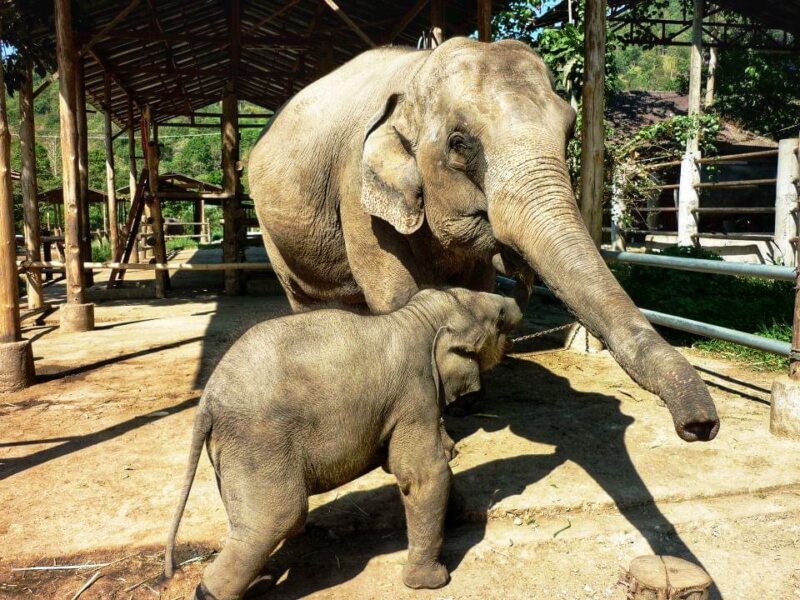 One of the most special things to do in Chiang Mai is to visit an ethical elephant sanctuary. There are a few options to choose from but the most important thing is you have to be ethical! That means no elephant rides are permitted.
The sanctuary is located about 1 hour ride out of downtown Chiang Mai and a free transfer is arranged at the cost of your visit. You will have the chance to take them for a little walk, feed them bananas, and wash them. This visit will provide an experience you will never forget!
Enjoy some quality time with the rescued elephants – Elephant Jungle Sanctuary Chiang Mai.
Other Fall Day Tour Option:
We opted for a half-day morning visit to see the elephant. You can also coupled it together with a Thai cooking class or Thai massage session when back in town. 
Thai Massage and Spa Experience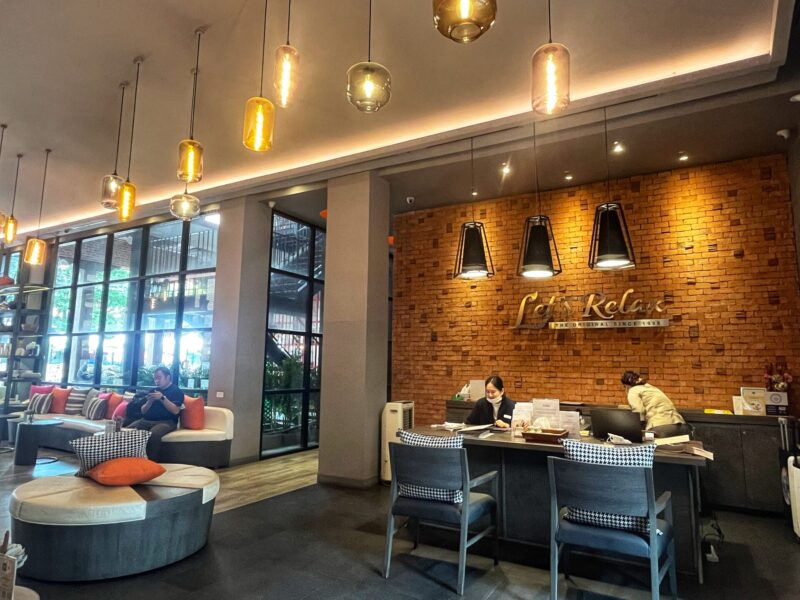 After returning from the Elephant Sanctuary, go for the Thai cooking class or Thai massage session when back in town. There are many Thai Massage and Spa Experiences in Chiang Mai to allow your stress to melt away. The price also various depending on your environment and professional level.
Here is some of the recommendation that you can consider:
Chiang Mai Travel Tips: It is always advised to do an appoitment early to secure your slot.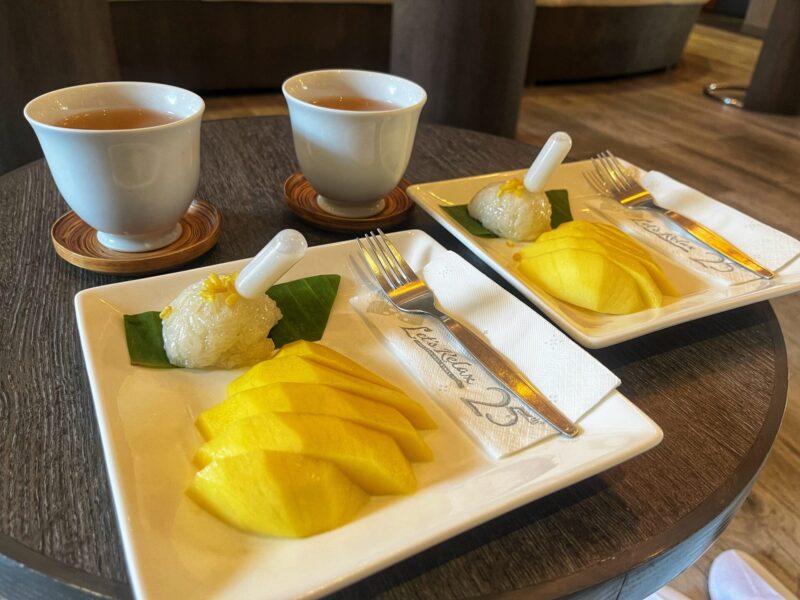 We decided to pamper ourselves at one of Chiang Mai's most famous spas, the multi-award-winning – Let's Relax Spa. It is located nearby our hotel and we could easily walk there. They offer professional therapists who work their magic with a plethora of massages and body treatments.
The price is not cheap compared with the street massage parlor but it is worth the money. Everything is perfect at that price.
Day 4 and Day 5: Side Trips from Chiang Mai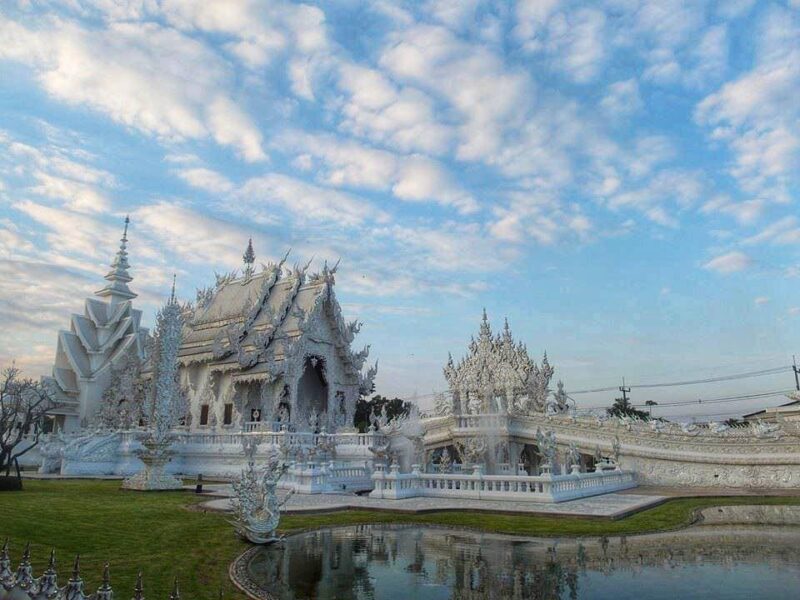 When visiting Chiang Mai, many great side trips are possible from Chiang Mai to spend for a 1 or 2 days trip. If you have extra days to spend, it is best to go beyond Chiang Mai and visit the place nearby.
Here is the best place for your Chiang Mai itinerary:
Chiang Rai – About 3.5 hours from Chiang Mai. The most famous attractions in Chiang Rai are the White Temple, Blue White, and the Black House.
Related Travel Blog: Things To Do in Chiang Rai Itinerary: A Travel Guide Blog
Pai – About 3 hours from Chiang Mai. Pai is also famous for its beautiful nature where you can plan for a nature hike to Pai Waterfall, or explore the Pai Canyon.
We would recommend spending at least one night due to the long traveling journey. But if you are limited in time, a day trip from Chiang Mai is also doable and we recommended to engage with the tour to save the hassle.
Day 6: Relaxing at Nimman Neighbourhood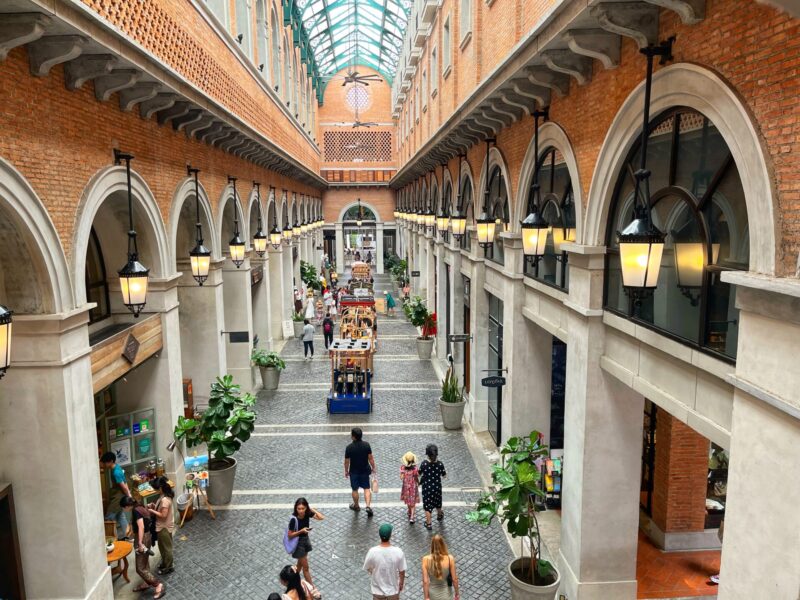 Nimmanhaemin is the trendiest part of Chiang Mai. It is commonly known as Nimman and is based along the Nimmanhaemin Road. Nimman is filled with chic coffee shops and cafés, restaurants, stylish boutiques, and shops. There are plenty of things to do and see to keep you busy in this stylish neighborhood.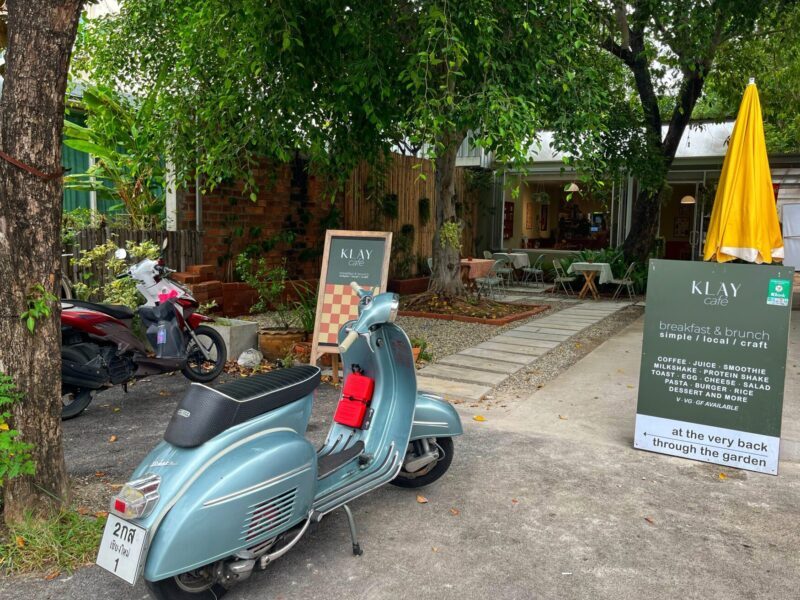 Spend some time wandering and go through the alleyway in Nimman. You'll find some little coffee shops, cafes, or pastry shops for yourself. There are many hidden gems awaiting you to discover. We love the relaxing vibe and enjoy wandering around.
Read more for inspriration: Nimman Travel Guide Blog: Things To Do and Eat
What To Eat in Chiang Mai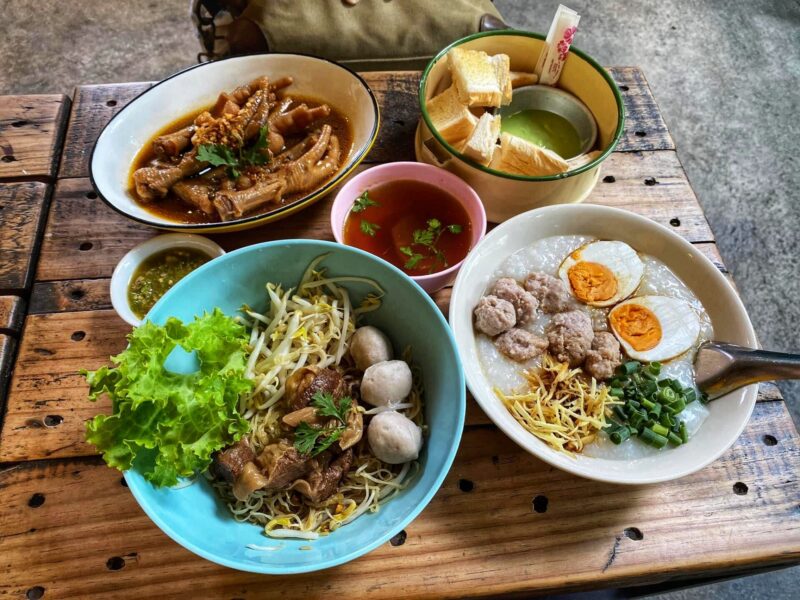 We love Thai food and definitely will not miss the chance to try as many as we can. Although Chiang Mai is far from a big city like Bangkok, the food scene is not all boring. Many restaurants are tastefully done up and their menu is creative and flavorful.
Some of the must-eat food in Chiang Mai are Khao Soi (Chiang Mai curry noodles), Sai Oua (Northern Thai Spiced Sausage), and Nam Prik (Thai Chili Dips).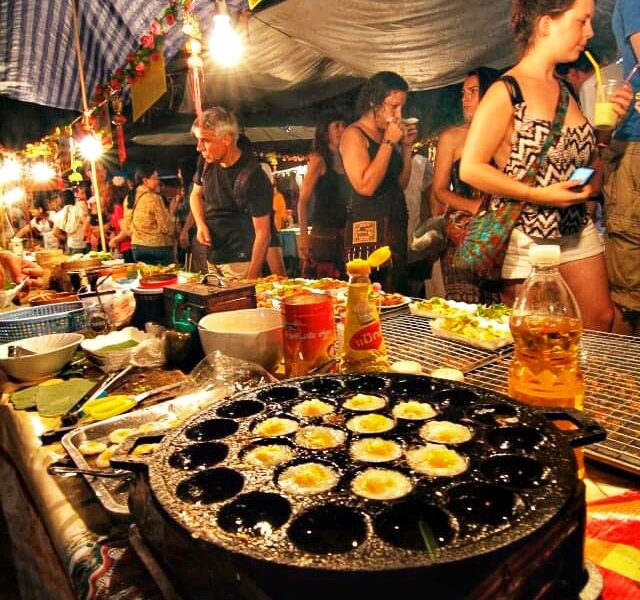 We also enjoyed the street food and sample a lot of good food at the weekend night market. Besides, Chiang Mai is also having many nice cafes where you can have a cup of coffee and relax.
Generally, the food in Chiang Mai is reasonable and should cost less than 100 THB per meal. Expect to pay more if you opt for a classy restaurant in the city.
For more Chiang Mai best food and restaurants, read more:
Overview: A Visit To Chiang Mai
All in all, we hope you enjoy our Chiang Mai itinerary blog post. I never thought that I would have so much fun exploring temples and explore the nature. It is truly a great place to visit and a true gem of Southeast Asia.  
This Chiang Mai travel guide post will serve as a convenient 5 days Chiang Mai itienerary when planning your trip to this amazing city. Hope it help you plan your Chiang Mai trip better. Enjoy!
Related Chiang Mai Travel Blog:
Travel to Thailand and looking for more travel inspiration? Check out my other travel blog in Bangkok and more.
Planning a beach holiday to Phuket? Get to know more before planning your trip to Phuket.