Last updated on October 1st, 2023
Here sharing my experience and budget tips using Japan Rail Pass from my previous experience in Japan. A complete guide on how to use and maximize the JR Pass. Find out more in this ultimate JR Pass guide.
Japan Rail Pass, better known as JR Pass, is the best travel pass in Japan. It is one of the most powerful public transportation tickets in Japan! With JR Pass, traveling from one city to the other can be done hassle-free. Travelers can easily access several other Japan's destinations including Tokyo, Osaka, Kyoto, Nagoya, Hiroshima, and even Hokkaido by public transport. Most importantly, JR Pass gives you ton of freedom, flexibility, and also cost saving!
Always, when I recommended JR Pass to my friends traveling to Japan, most did not seem convinced to take it. Also, the JR Pass lost a lot of its appeal due to a massive price increase in autumn 2023 due to the lowest fare being ¥50,000 per person for 7 days period – which seems pretty expensive. You're probably asking yourself: Is the Japan Rail Pass still worth it?
In this Japan Rail Pass guide, I will share with you some of the essential information and guide on buying and how to use the Japan Rail Pass (JR Pass). You'll thank me as it will save you a ton of money on your trip to Japan. Here is the ultimate JR Pass guide.
What is Japan Rail Pass Guide?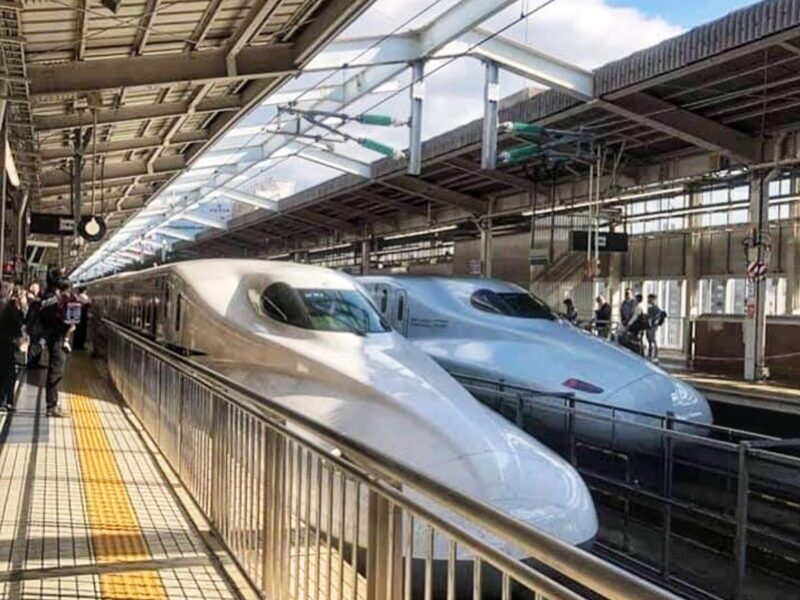 Firstly, you want to know what is Japan Rail Pass (JR Pass). The JR Pass is a public transportation pass for foreigners traveling in Japan. This pass allows you to travel on any public transportation under JR Group, which is the largest public transportation network in Japan for 7, 14, or 21 days. This pass is valid on JR trains, local JR buses, and even JR Ferry to Miyajima. Trains also include the Kansai Airport Express Haruka, Shinkansen bullet trains, and the Narita Express.
But the best perk of all is that you can do unlimited travel on Shinkansen (Bullet train) except for Nozomi and Mizuho services. Shinkansen is very fast! Traveling at a speed of 340km/h, you can basically do a day trip between Tokyo and Osaka (about 500 km distance) in under 3 hours!
Also, compared to buying Japan train tickets individually, the JR Pass has the potential to save you a ton of money on your trip!
How Much is JR Pass?
The JR Pass offers unlimited rides on JR trains for one, two, or three weeks. The prices come with 2 types of carriages (Ordinary and Green car):
| | | |
| --- | --- | --- |
| Japan Rail Pass Type | Ordinary Car | Green Car |
| 7-day JR Pass | ¥50,000 | ¥70,000 |
| 14-day JR Pass | ¥80,000 | ¥110,000 |
| 21-day JR Pass | ¥100,000 | ¥140,000 |
** Reduced rates (50% off) apply to children aged 6-11.
Before the massive price increase of October 2023, the Japan Rail Pass would pay off easily for just a few long-distance rides. Now, the JR Pass will pay off only for those traveling very long distances within short time periods. Still, a hefty fee is required for the Shinkansen ride if you have a tight itinerary. Do your smart calculation of how much you can pay off for your train ride with a Japan Rail Pass.
Pro Tips: It is considerably cheaper to buy your JR Pass at your home country. You can check out the latest prices for green and ordinary passes on Klook or Japan Rail Pass for more information.
JR Pass Guide: What You Need to Know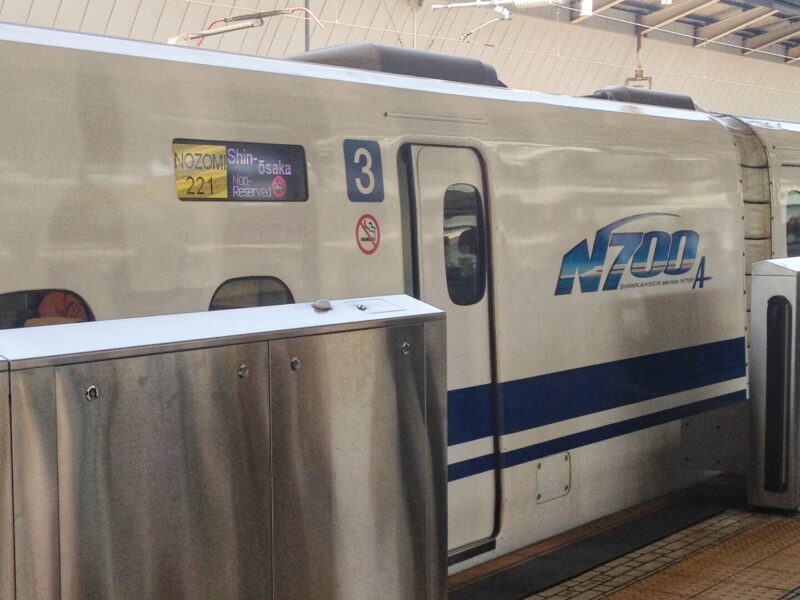 Before we go in-depth, there are a few quick things you ought to know about the Japan Rail Pass:
JR Pass is only for foreigners with short term visitors to Japan ("temporary visitors"). It's possible to purchase the JR Pass at select major airports and stations in Japan, but the price is much more expensive (10% to 13% higher). So it is advice purchase the JR Pass before arrive in Japan.
No all trains in Japan are valid with JR Pass. Although most JR routes including Shinkansen are covered, but most metropolitan routes (other than JR lines) are excluded.
JR Pass could not be transferred to another name. Meaning the person using the JR Pass have to be the same as the passport holder. You'll be asked by railway staff to produce their passports to confirm ownership of the pass.
The validity period of the JR Pass is based on calendar days (midnight to midnight) rather than 24-hour periods.
JR Pass Guide: Ordinary Cars vs Green Cars
JR Pass is available selling in two types: Ordinary Cars and expensive Green Cars. So, what's the difference? In fact, Ordinary Cars resemble second-class cabins while Green Cars are roughly equivalent to first-class cabins.
Here are a few reasons to travel with Green Car in JR Pass:
More comfortable – Green cars offer larger seats, more foot space, and are spacious. In the green cars, you'll get more legroom and wider seats.
Less crowded – It will be always less crowded in Green Car compared to ordinary ones. You'll likely get a more relaxing traveling experience in Japan.
Extra luggage storage – Less crowded also means plenty of luggage storage on Green Cars.
Better boarding experience – Travelers will be served Hot/cold towels upon boarding, and refreshments on some trains.
Choose your seat – All seating in the green car is reserved. You can always choose your seat if you prefer to sit on the aisle or window side.
Secure your seat – It is possible that no seat is available during peak traveling time especially Golden Week and sakura blossom season on Ordinary Car. It is unlikely Green Car will run out of all the seats.
Utilize your time – Easy to work on a laptop due to the extra space and table room in Green Cars. You'll be more comfortable working on a laptop along the journey. Besides, green-class cars have power points on each seat, while in ordinary-class cars, power points are only located on the window seats.
While there is the reason for choosing an Ordinary Car in JR Pass:
Cost Saving – Ordinary Car is about about 30% less than the Green Car, you'll save money by buying an Ordinary Car pass. Use the money for more Japanese food!
Japan Rail Pass holders even can make seat reservations for JR trains for free (of course seat at Ordinary carriage).
In short, those looking for additional luxury should go for the Green Car in JR Pass!
How To Buy JR Pass?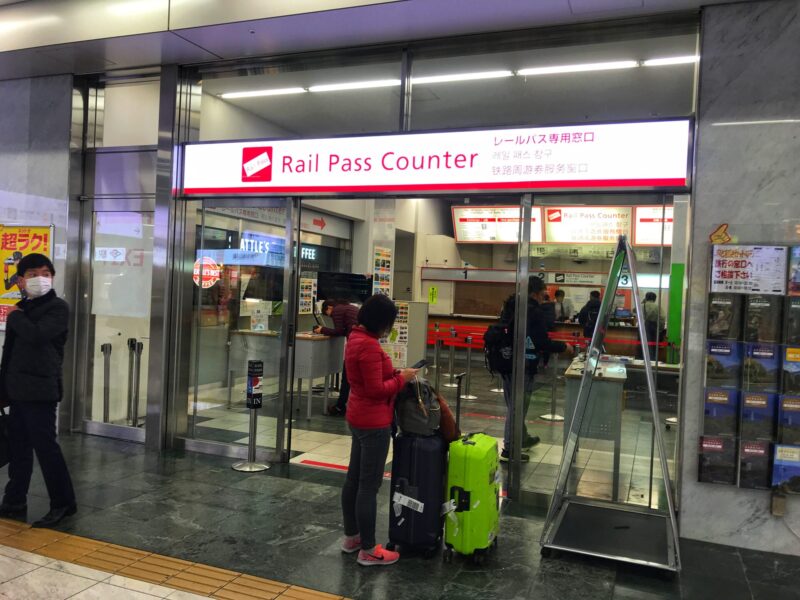 JR Pass is available to purchase at any Japan Travel Board (JTB) Agency. You can purchase a JR Pass through Klook or Japan Rail Pass. Visit Klook or Japan Rail Pass for more information.
Take note that when buying a Japan Rail Pass abroad, you won't receive the pass, but a JR Pass Exchange Order (MCO). This MCO is what you'll need to pick up your rail pass when you arrive in Japan. Here's the process when buying a JR Pass online at any JTB Agency:
Before the trip to Japan:
Purchase the Japan Rail Pass (Exchange Order) from JTB Agency (example Klook). You will need to fill up the traveler information and select the intended travel date in Japan.
Receive an email confirmation once your payment has gone through. Note that this is NOT your Exchange Order, and cannot be used to get your rail pass in Japan.
Receive your Exchange Order (MCO) by post. This is the physical document you'll need to bring with you to Japan. It will need to be exchanged with the actual pass inside Japan within 90 days from the date of purchase.
When arriving in Japan:
Bring your passport and MCO to exchange for a Japan Rail Pass at designated major JR stations across Japan, including the JR stations at Narita Airport and Kansai Airport.
Pick a validity date. When you're exchanging for a Japan Rail Pass, you'll need to pick your first day of travel. It does not have to match the date of issue.
Activate your JR Pass by presenting the pass to the staff at the station. You can start utilizing the JR Pass for your train trip to Japan.
Pro Tips: We highly recommended to get the Japan Rail Pass from Klook. It supports Global Mail Delivery which is a great plus. You can just download the Klook app or buy it from their website (click here). Klook has the best conversion rate so far from my personal experience.
Should I Buy JR Pass?
Depending on your itinerary. If you'll be visiting multiple cities in Japan, then you might want to get a JR Pass. It'll give you unlimited travel on JR trains for a consecutive number of days of your pass.
Here's a rough estimate of fare calculation on train fares on popular routes in Japan. See how much can be saved with the JR Pass when compared to the cost of each journey that you'll need to pay for.
| | | |
| --- | --- | --- |
| Route | Green Car | Ordinary Car (Reserve Seat) |
| Tokyo to Kyoto | ¥10,680 | ¥6,010 |
| Tokyo to Shin-Osaka | ¥10,680 | ¥6,010 |
| Tokyo to Nagoya | ¥8,580 | ¥5,120 |
| Tokyo to Shin-Hakodate-Hokuto | ¥20,220 | ¥11,330 |
| Shin-Osaka to Nagoya | ¥5,540 | ¥3,740 |
| Shin-Osaka to Hiroshima | ¥8,570 | ¥5,110 |
| Shin-Osaka to Hakata | ¥11,880 | ¥6,010 |
Do your smart calculation to check whether the JR Pass is worth it.
Advantages of JR Pass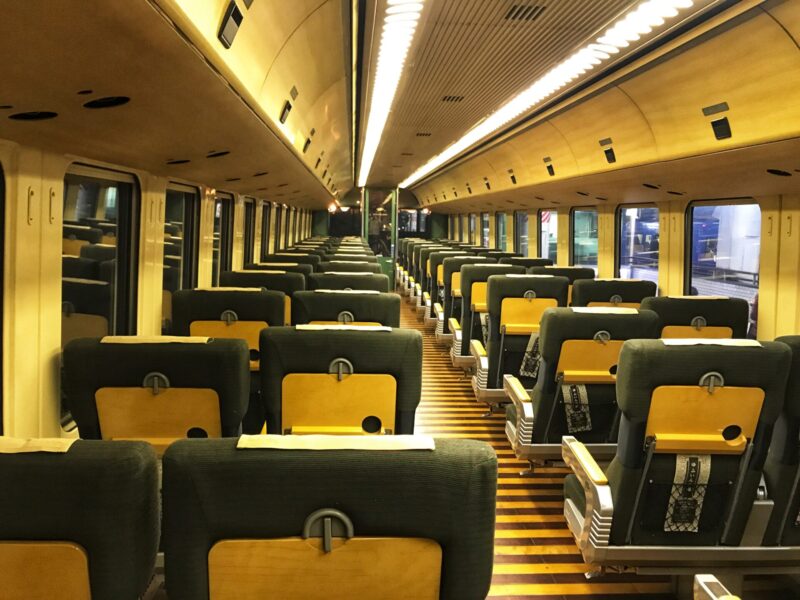 Japan Rail Pass is a huge cost saving transportation pass on long journey travel. Those who have been to Japan, for sure you will know how expensive public transport is in Japan. It is super fast and effective, but at the same time, costly. Please research and get yourself a Japan Rail Pass because it can help you to SAVE A LOT when traveling in Japan. You'll not only save money and time but will enjoy the convenience of avoiding long ticket queues, language barriers, and other hassles.
If you are traveling to many cities from east to west including Hiroshima, Osaka, Kyoto, Nagoya, and Tokyo. Traveling 4 times using the Shinkansen through JR Pass is enough to make the pass worth 2.5 times its original amount. Imagine you are maximizing the use of JR Pass for the whole 7 days.
Disadvantages of JR Pass
There are a few disadvantages of the JR Pass. Firstly, it can only be used with visitors under the status of a "temporary Visitors" visa. This means that if you are going to Japan on a working visa, student, or others, you are not eligible to purchase the JR Pass.
Not all public transportation is covered. When traveling in Japan, it is a high chance that you will take other private company trains such as Kintetsu or Keihan Railway, or even the metro station. Unfortunately, those trains are not covered and travelers need to add on additional transportation fees when traveling around.
You can only purchase the JR Pass outside of Japan. Although you can still buy the JR Pass in Japan during your trip, the price is about a 10% to 13% increase. So plan ahead!
Lastly, a minor advantage to me is that the minimum number of days for the JR pass is 7 days. Therefore, you may need to plan your stay in Japan for at least 7 days to use the pass. But this is not the case, some days 4 days is enough to cover the cost of the JR Pass of more than double the actual amount.
Luggage Rules on Shinkansen
JR announced a new luggage rule on Shinkansen on May 2020. With new luggage regulations, each passenger may bring up to two pieces of luggage onto trains free of charge on the Shinkansen. But the luggage must be weighing less than 30kg and overall dimensions with a total of length, width, and height must not exceed 250cm.
For travelers with oversized luggage on affected Shinkansen route, a special seat reservation is required. But rest assured, the seat reservations are complimentary that included on your Japan Rail Pass. But, failure to do so will result in a penalty fee of ¥1,000.
Shinkansen routes that required make a seat reservation with an oversized baggage:
Tokaido Shinkansen, which runs between Tokyo and Shin-Osaka, and includes a Shinkansen stop in Kyoto.
Sanyo Shinkansen, which runs from Shin-Osaka to Hakata, Fukuoka, and includes stops in Himeji and Hiroshima.
Kyushu Shinkansen, which runs from Hakata to Kagoshima Chuo.
This luggage rule is affecting the Tokaido Shinkansen (between Tokyo to Osaka), Sanyo Shinkansen (between Osaka to Fukuoka), and Kyushu Shinkansen (between Fukuoka to Kagoshima) Shinkansen. No changes on the remaining Shinkansen, local trains, and subway.
Japan Rail Pass Travel Tips: Do reserve your seats ahead during peak seasons as there are only a limited amount of reserved seats with an oversized baggage area. Tickets are available to book one month in advance.
Travel Tips: How To Save Money with JR Pass?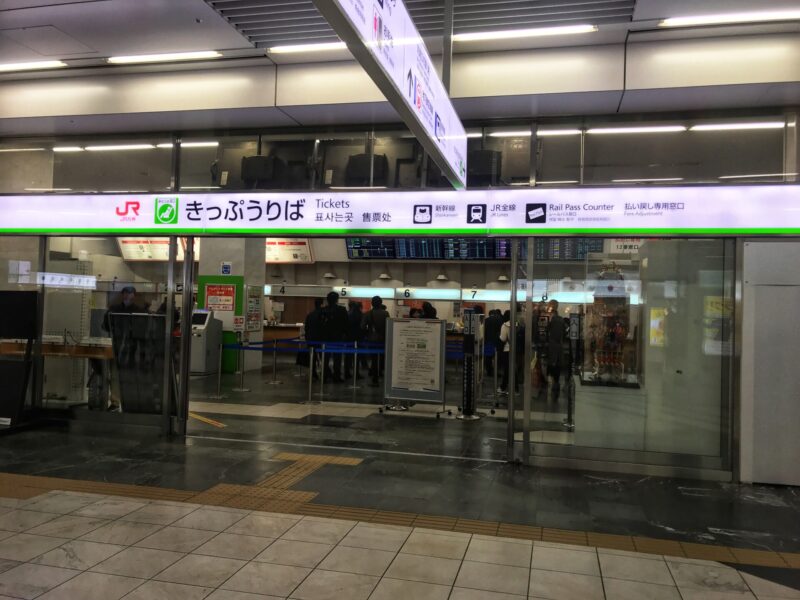 Japan's railway system is so efficient and extensive that it's easy to travel in Japan by train from other parts of the country. You can check hyperdia.com for train routes and schedules.
If you purchase an individual ticket, the journey can be very expensive. The fare between Osaka and Tokyo is around ¥11,000 yen for a one-way trip. A round trip can cost you around ¥22,000. That is close to the fare of a JR Pass! If you know how to strategize your travel in Japan, you can basically use the JR Pass up to 5 times the actual amount you paid for. Imagine you can maximize the use of the JR Pass for the whole 7 days!
The trick to using the JR Pass is to be based in one city that is centralized and within 3 hours day trip distance from the places you want to visit.
For example, you can be based in Nagoya. The traveling time is approximately 2 hours away from Tokyo and about 3 hours away from Hiroshima. You may also be based in the Kansai region, which would be conveniently central to many interesting places to visit in Japan such as Kyushu and Hiroshima. The advantage of using this method is that you can stay in 1 hotel throughout your visit to Japan without the hassle of check-in and check-out to different hotels and dragging your luggage everywhere. You can travel light every day. Just grab your JR Pass, and Passport, and you are good to go!
Pro Tips: JR Pass is available to purchase at any Japan Travel Board (JTB) Agency. You can purchase a JR Pass through Klook or Japan Rail Pass. Visit Klook or Japan Rail Pass for more information.
Japan Rail Pass FAQ
Can i take shinkansen (bullet train) with JR Pass?
With JR Pass is valid on Shinkansen except for Nozomi trains (the fastest Shinkansen traveling between Tokyo and Shin-Osaka) and Mizuho (the fastest trains along the Sanyo/Kyushu Shinkansen). But, with the new price, it is possible to ride the trains by purchasing an additional ticket. The cost of the additional ticket depends on the distance traveled. The good news is most Shinkansen including Hikari and Kodama trains accept JR Pass.
How much is the JR Pass?
With the massive price increase of October 2023, a 7-Day, 14-Day, and 21-Day will cost you ¥50,000, ¥80,000, and ¥100,000 on Ordinary Car and ¥70,000, ¥110,000, and ¥140,000 on Green Car respectively.
Is JR Pass valid on Metro or subway?
JR Pass is only valid for public transportation under JR Group. It includes JR trains, Tokyo Monorail to/from Haneda Airport, local JR buses, and even JR Ferry to Miyajima.
Where to buy JR Pass Online?
JR Pass is available to purchase at any Japan Travel Board (JTB) Agency. You can purchase a JR Pass through Klook or Japan Rail Pass. Both are reputation travel agencies with global mail delivery options available.
Overall: Is Japan Rail Pass Worth it?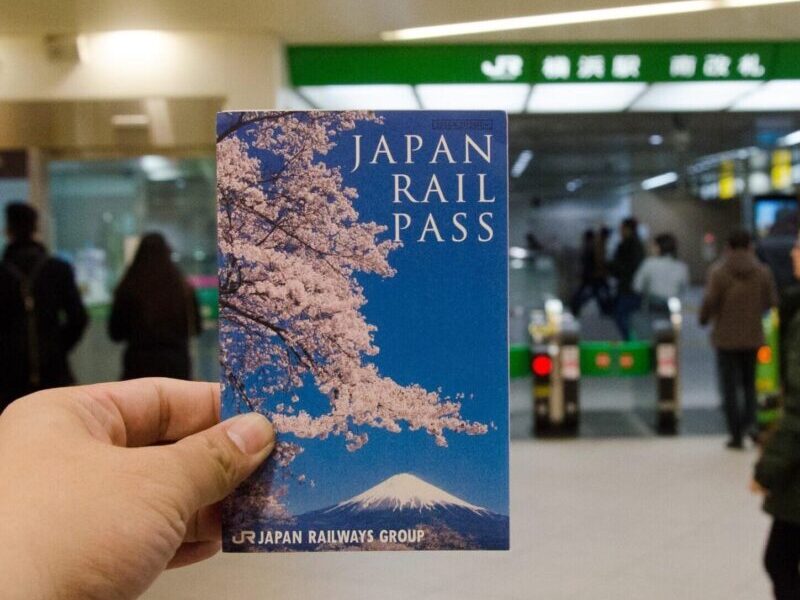 All in all, we hope this JR Pass Guide is helpful and could enlighten some people about how to save money with this transport pass when traveling in Japan. For those who are traveling to Japan and want to cover a wide area, JR Pass is the most economical means of traveling through Japan by rail.
As a rule of thumb, if you are making at least one round trip long-distance return journey on a shinkansen, it is likely a 7-day JR Pass will be worth the money. If your train journeys are likely to be confined to a specific area of Japan, the full Japan Rail Pass might be overkill. You may consider one of the regional JR Passes. We also share useful tips when planning your itinerary with some other pass. Feel free to check it out.
Traveling to Japan soon? Feel free to check out my trip to Japan for more travel inspirtation:
More Japan Itinerary by region: