Last updated on December 11th, 2023
List of best things to do in Takayama that you should visit when you are here. My Takayama itinerary and what to eat in Takayama are included.
Located in Gifu Prefecture, Takayama is an authentic Japanese old town beautiful preserved for 1600 years. This historical city is also commonly referred to as Hida-Takayama (飛騨高山). Being Japan's "Little Kyoto", Takayama retains its traditional touch with rustic charm. Most of the wooden buildings in Takayama are well-preserved since the Edo period and are still used today as houses and shops.
During my 7-Days itinerary in Chubu Japan, I traveled to Takayama from Nagoya and stayed here for 2 days. I had spent a wonderful time exploring the historical town and a day trip to Shirakawago. The best part of visiting Takayama is it does not pack with tourists compared to the other popular destinations in Japan. It is the best place to visit in Japan to enjoy the Japanese traditional culture and beautiful scenery.
To get the best view of Takayama, I would like to share on my Takayama itinerary the best things to do and see in this historic town. We will also cover what to eat and the best places to stay in this Takayama travel blog. Keep reading.
How To Get To Takayama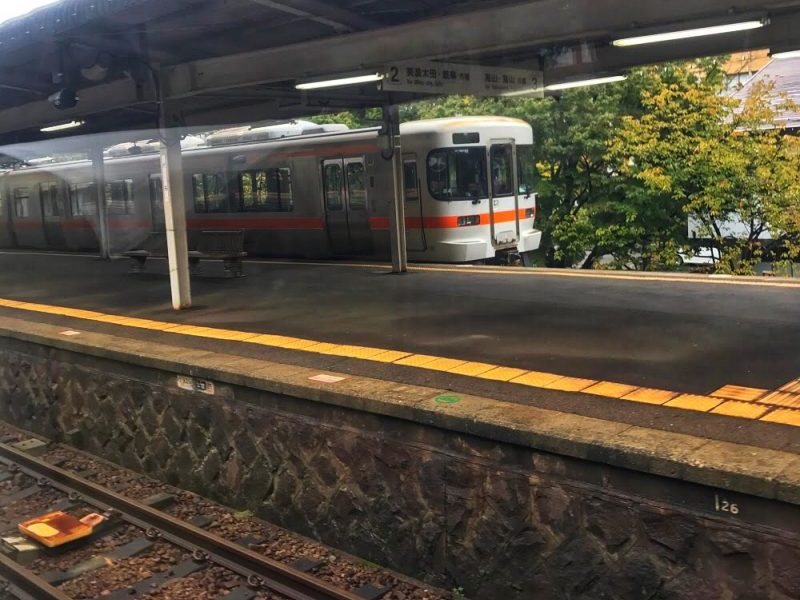 Getting to Takayama can be very simple. It is well-connected by train and bus from all around Japan.
Getting to Takayama By Train
If you are coming from Tokyo, Kyoto, or Osaka, the best way to reach Takayama is to get to Nagoya and then transfer to Takayama. Shinkansen (bullet train) on the JR Tokaido Line is running between these main cities. From there, transfer from Nagoya to Takayama Station via the JR Hida limited express train for about 2 hours train ride.
There are transport passes that can greatly save your budget. For travelers from Tokyo, Kyoto, or Osaka, it's best to purchase a JR Pass for an unlimited free ride on the JR train and Shinkansen.
If your trip is mainly covered on JR Train, we highly recommend purchasing a 5-Day JR Takayama-Hokuriku Area Tourist Pass. This Pass will cover train rides connecting Nagoya with Takayama and Toyama, and trains from Osaka to Kanazawa and Tomoya. It even covered the Nohi bus ride within Takayama, Shiragawa-go, and Kanazawa.
Check for more detail: 5 Day JR Takayama-Hokuriku Area Tourist Pass from Klook.
Getting to Takayama By Bus
While the bus is the budget way to get to Takayama. It is slower but has more coverage of some of the attractions in the Chubu region. The Shoryudo provided unlimited bus rides for 3 days (8,500 yen) or 5 days (14,000 yen) between Takayama, Shirakawago, Kanazawa, Matsumoto, Toyama, and Nagoya areas.
For more detail on price and coverage, click on Shoryudo Highway Bus Pass
Getting Around Takayama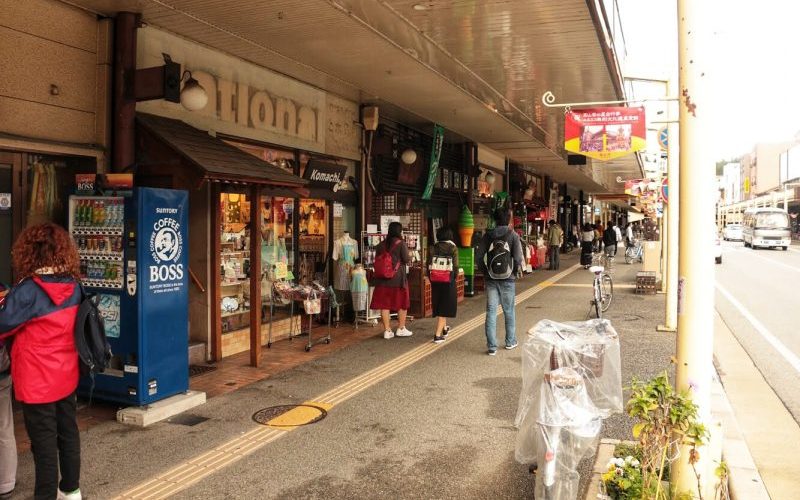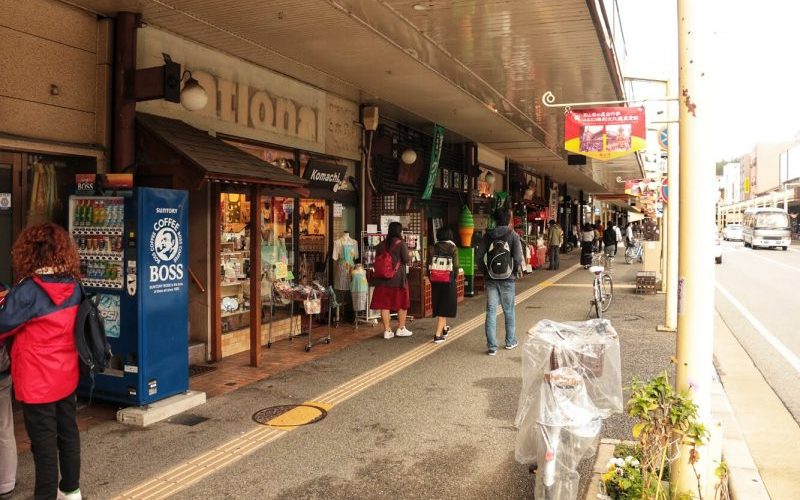 The best part when planning on the Takayama itinerary is most of the attractions in Takayama are located nearby. All the best things to do in Takayama are within easy walking distance and can be visited on foot.
We stayed in Takayama Country Hotel which is perfectly located opposite the JR Takayama Station. It is one of the best budgets to stay in Takayama with standard 3-star hotel facilities. From the hotel, it is a pleasant walk to explore the historical without long worry about the transport arrangement.
Takayama Itinerary: What To Do and Eat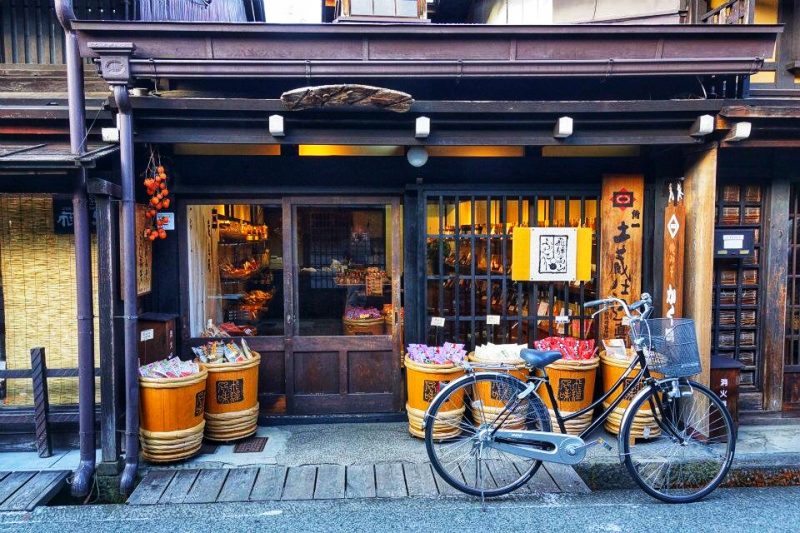 Here's the list of the best things to do in Takayama we visited that you should visit when you are here. Most important, the best food to eat in Takayama for your Japanese food hunt.
The following is a suggested Takayama itinerary with a detailed walking guide (what to do and eat):
Arrived Takayama. Visit Miyagawa Morning Market (1-2 hours).
Strolling in Sanmachi Suji and sample some delicious food (1-2 hours).
Visit Takayama Jinga or Takayama Festival Floats Exhibition Hall (1 hour).
Natural walk in Higashiyama to Takayama Castle's Ruin (1-2 hours).
Dinner with Takayama local specialties (1-2 hours).
If you have more days in Takayama? Plan a day trip to the UNESCO site, Shirakawago, or Okuhida Hot Springs Village for an onsen bath.
Visit the Miyagawa Market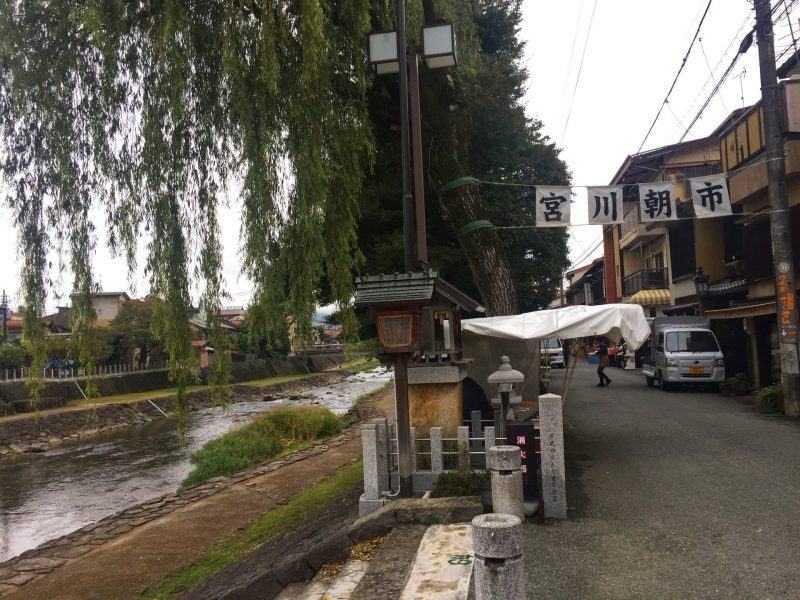 We love visiting the market during travel to experience the local vibe. And this was what we did when we visited Takayama. Takayama is one of the biggest morning markets in Japan which is held at Takayama Jinya and Miyagawa Riverside.
We decided to get to Miyagawa Morning Market which is located on the side of the river bank.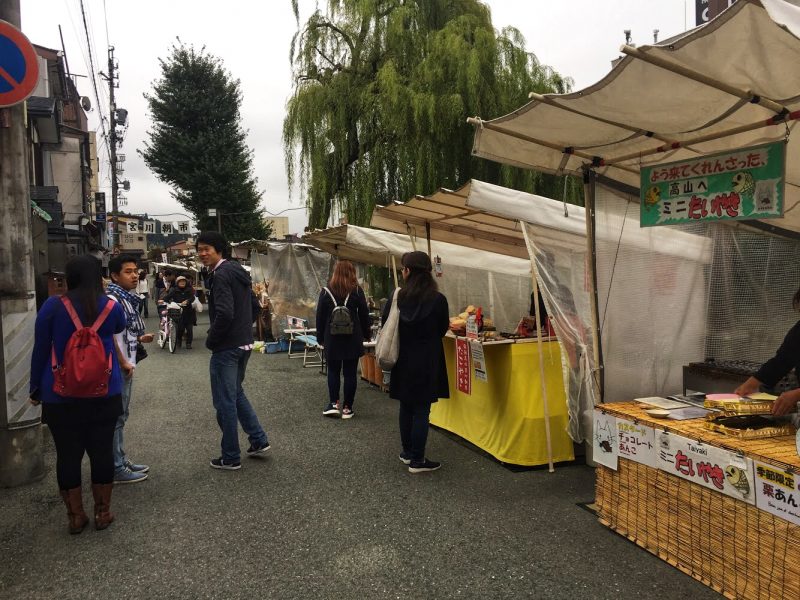 From my hotel in Takayama Country Hotel, it was an easy 10-minute walk to Miyagawa Market. It is a pleasant morning market by the lovely river. The market was full of the bustle of energy with a combination of stalls and shops along the river. Lots of farm-fresh produce, local delicacies, local arts, and crafts are selling in the market.
Not a must-visit place in Takayama. But we enjoyed our time sample some food bought by the locals. In short, it was a pleasant visit and well worth the time spent in the morning.
Miyagawa Morning Market
Operating Hours: 7:00 to 12:00 and 8:00 to 12:00 in Winter (Dec to March)
Admission Fee: Free
Official Website: http://www.asaichi.net/
Strolling in Sanmachi Street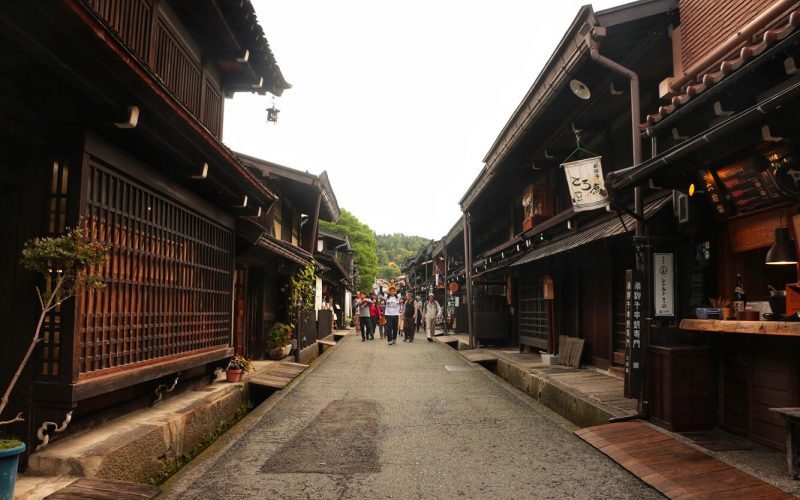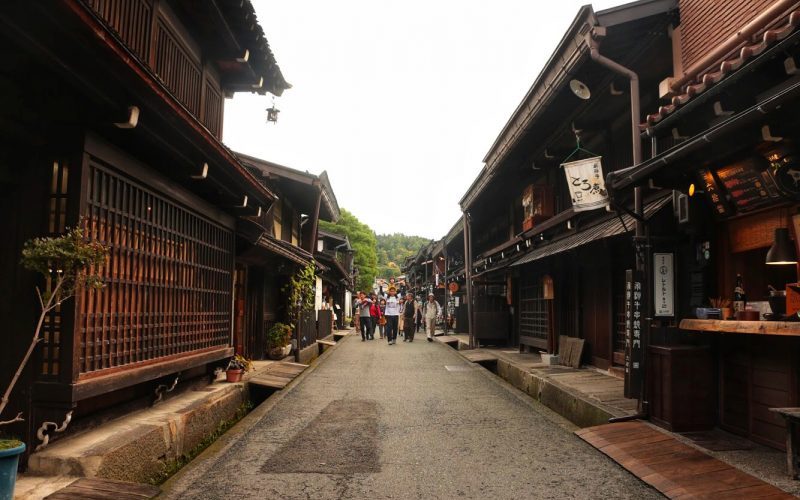 Sanmachi Street (Takayama old town) is the iconic sightseeing in Takayama. Located at the center of Takayama city, Sanmachi Suji was once an important merchant center during old times. It is an easy-going town filled with a few quaint narrow streets lined with gorgeous wooden structures.
Most of the wooden structures had been converted to shops, tea houses, and restaurants. As you wander the beautiful old preserved streets, you can stop by some great shops with gorgeous art, nice food, and sake breweries.
Spend some time exploring Sanmachi Suji and you will find there are interesting things to see. We enjoyed our time wandering around and marveling at how well the historical house had been preserved.
We even spotted the Geisha were traveling in Rickshaw passing by in the Sanmachi street. A walk in the streets of the old town creates a nostalgic atmosphere.
Compared to Kyoto's Higashiyama district, Takayama was so much more refined, less crowded, quaint, and original. You can easily spend two to three hours wandering around. But be careful as this little gem can be crowded at noon when day-trippers come in. Come early if you prefer a stroll through the street.
Getting there: 5 minutes walk from JR Takayama Station.
Eat the Hida Beef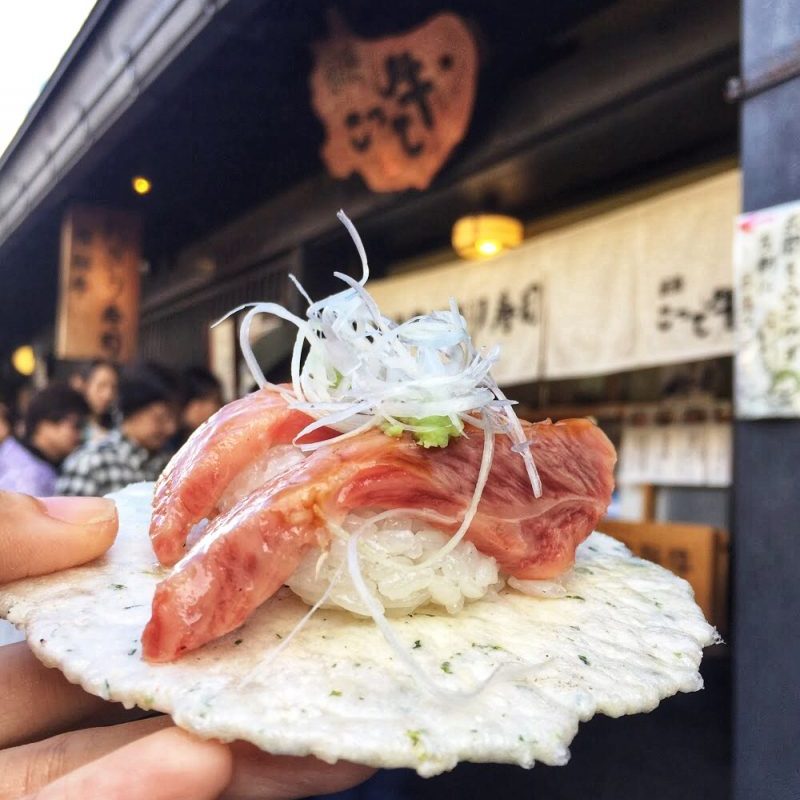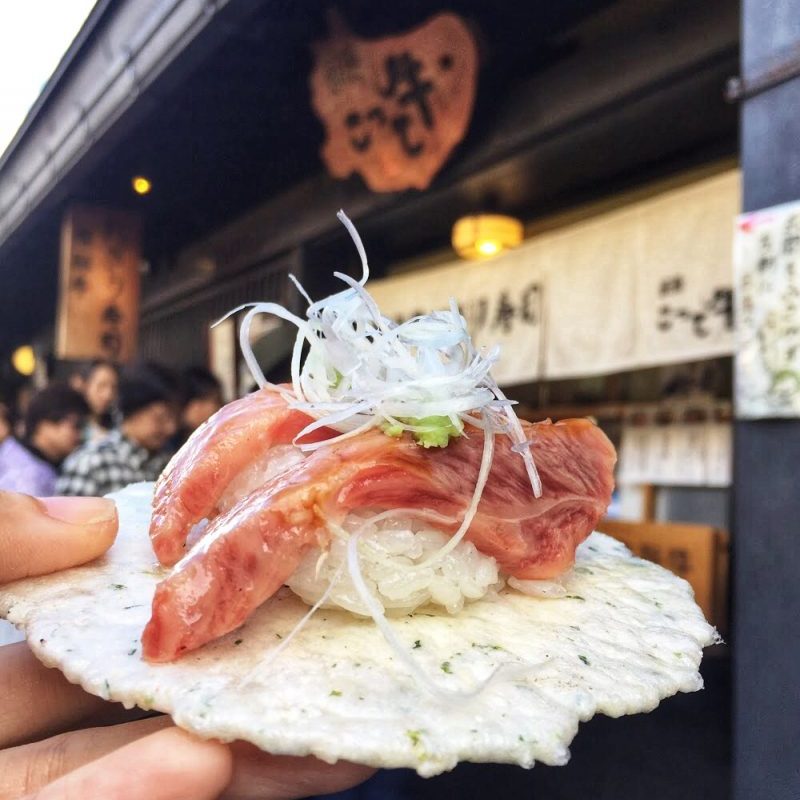 One of the must-try food in Takayama is Hida beef. It is a famous beef from the Gifu area in Central Japan. These beef are growing naturally and are classified as a high class in Japan. It produces a smooth and sweet flavor when you eat it. Be sure to eat the Hida Beef when you looking for what to eat in Takayama.
Many eateries are selling snack food with Hida beef. For example, Hida beef sushi, skewers, croquettes, steam buns, and steaks. We highly recommended trying the Hida Beef Sushi in Sanmachi Suji. The famous beef was so delicious and melts in your mouth. The taste is rare and so natural.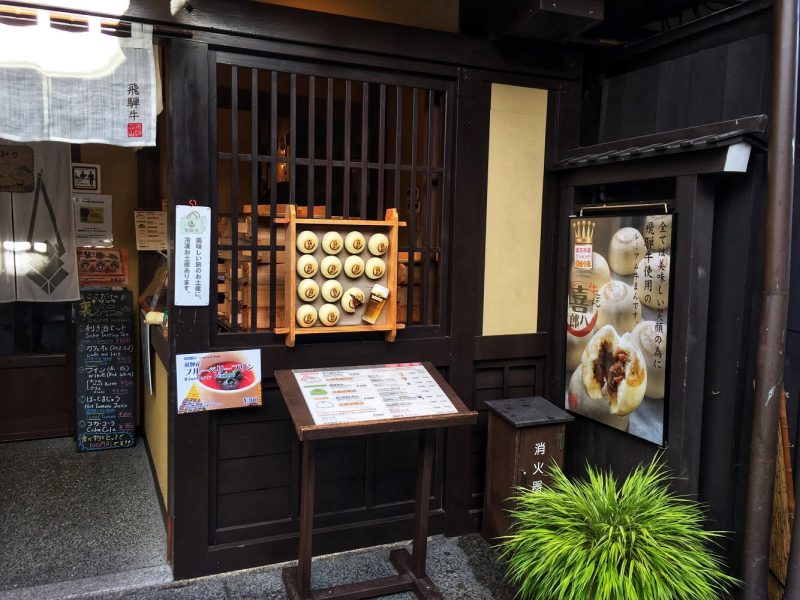 Besides, Takayama is also famous for Hida Gyuman. It is a tasty Hida beef steamed buns filled with Japanese vegetables and juicy Hida beef. Kihachiro (喜八郎) probably serves the best Gyuman in the Hida region. Drop by to taste one of the best food in Takayama.
Try The Local Snacks Food
Besides the famous Hida beef, many stalls are selling a variety of old-fashioned Japanese street food. You could try all different sorts of snacks along the street. My favorite local food is Mitarashi Dango. It is a savory skewer rice ball topped with soy sauce and sesame paste. Many people were queued up just for the Mitarashi Dango at SANGAWAYA. A must-try street food in Takayama.
If you are tired of walking, just grab the matcha ice cream and have some rest. Don't forget to try this delectable local street food when you are in the area.
Taste The Sake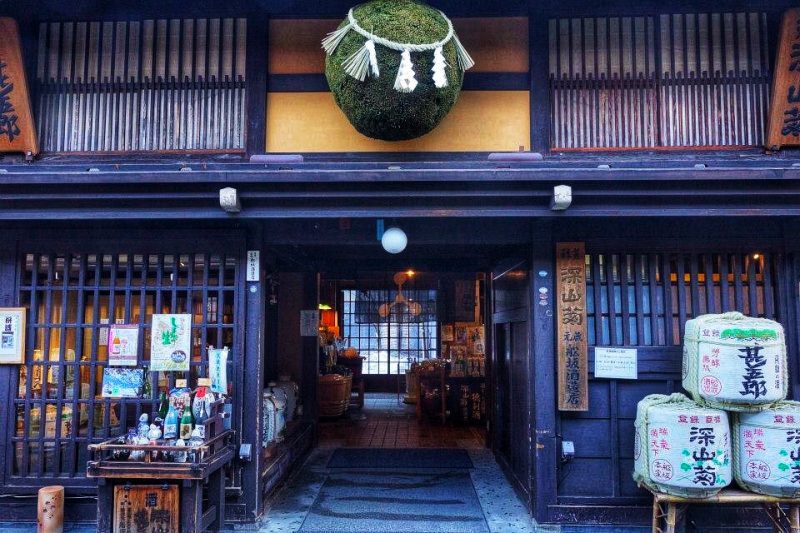 Hida Takayama is famous for producing excellent sake for over 400 years. It was once home to four dozen sake breweries and reduced to only a few famous sake shops in Takayama. You can easily identify a sake shop by the cedar ball (sugidama) hanging in front of the breweries. Or traditional sake barrels (sakadaru) located in front of the shops.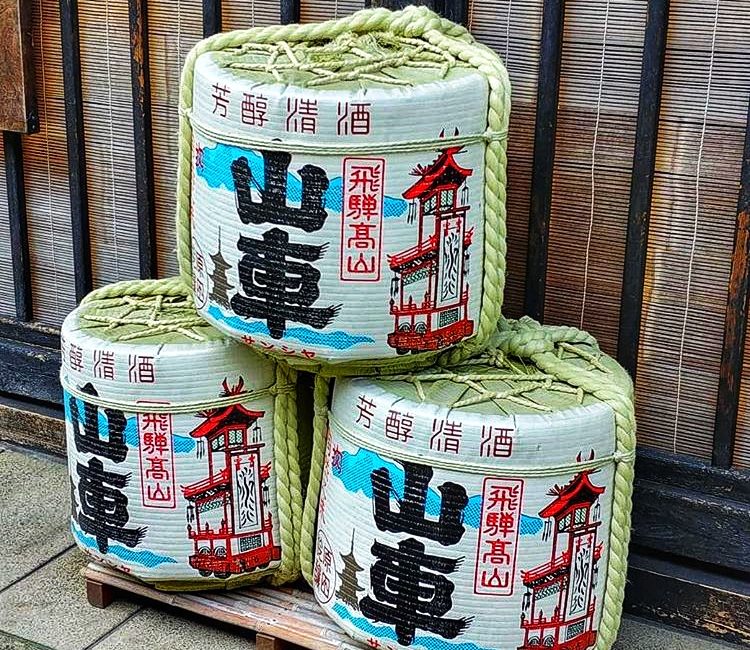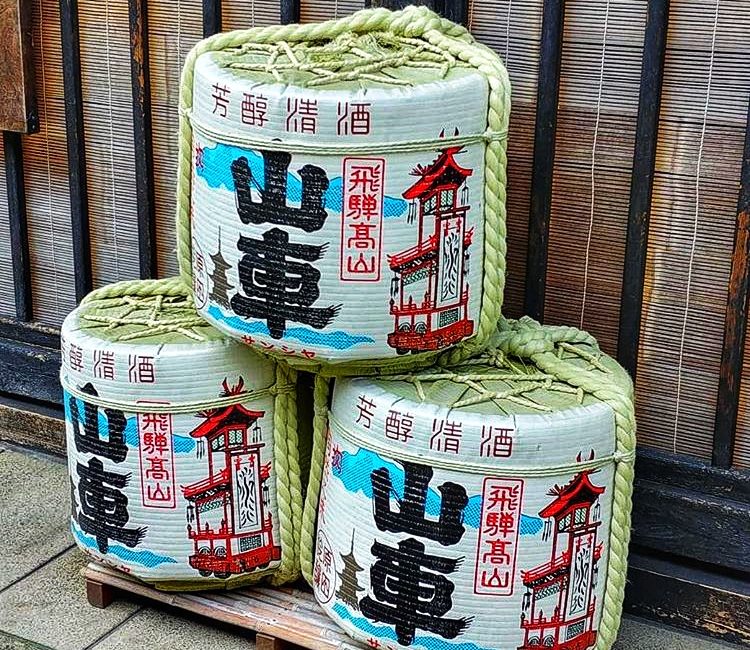 For sake lovers, we highly recommended visiting the Harada Sake Brewery. By paying a small fee for the sake cup, you can sample all the sake brewed probably up to 12 types. From then, pick a bottle from their range if you like the taste. A fun delicious sake tasting in Takayama.
Visit Takayama Jinya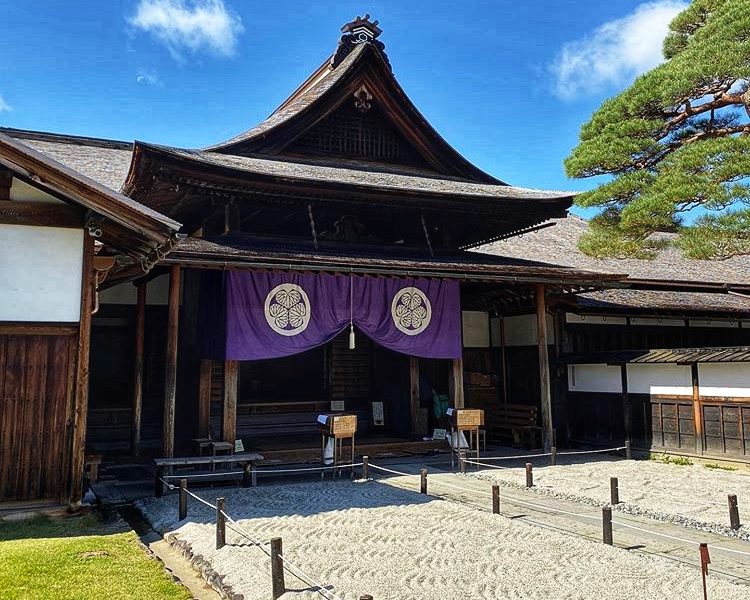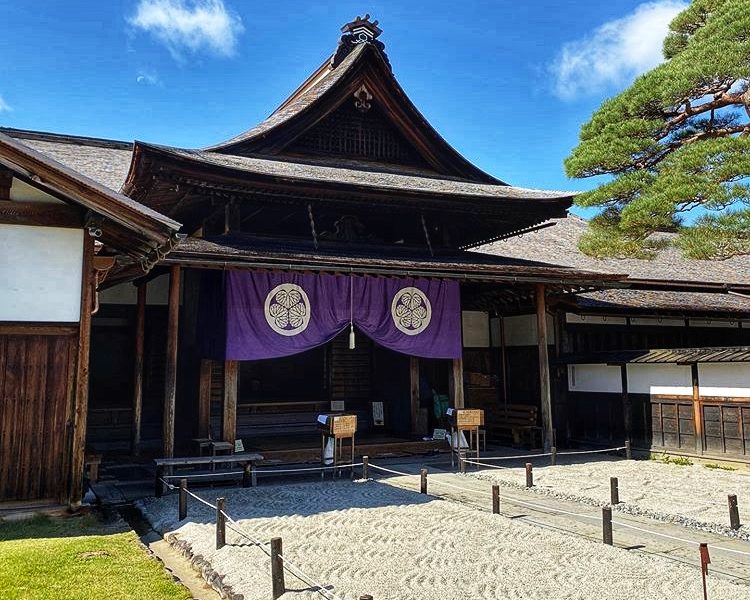 A walk through the Sanmachi Suji will lead you to the Takayama Jinya. It is a well-preserved building that used to be the local government offices of Takayama. A good glimpse of how Japanese officials live in the 17th Century.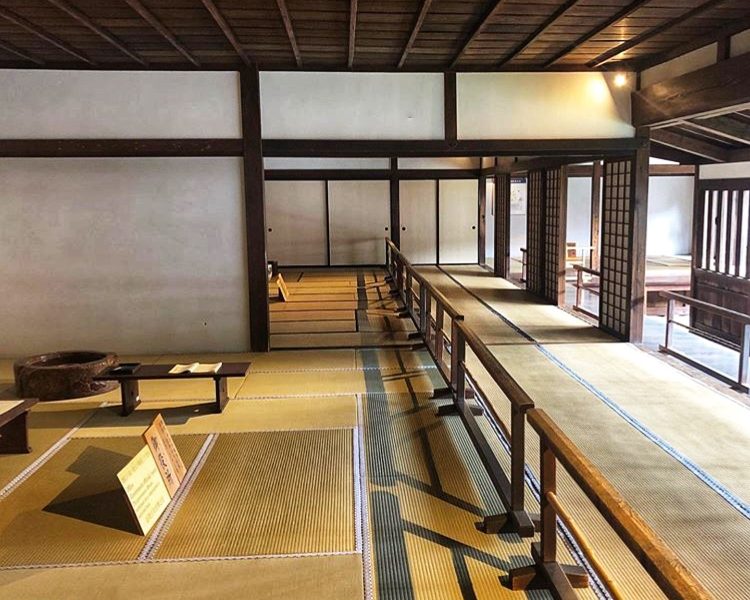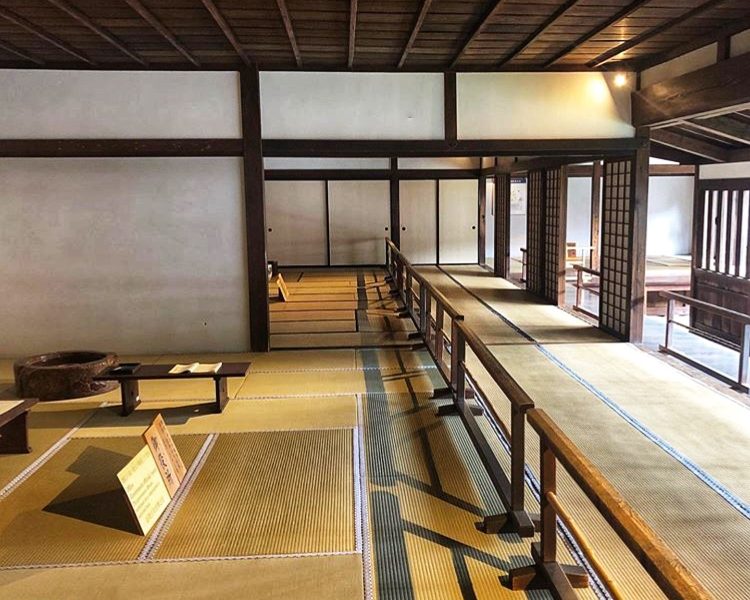 Inside Takayama Jinya, it is a self-guided tour to learn about the history of this building and item. The whole building includes a courtroom, storehouses and a very nice garden. Although not many signs are in English it was still good to see how things were in the past. Well worth a visit if you love to spend time on historical stuff.
Takayama Jinya
Takayama Festival Float Exhibition Hall
Takayama is well known for Takayama Matsuri (Festival) during April and October. It is said that it is one of the most beautiful festivals in Japan. During this time, many visitors are coming to join the parade with magnificent floats (Yatai) parading through the streets. Together with musical performances, lion dances, marionette dances, and more.
Takayama Festival Floats Exhibition Hall hosted and stored the floats in the rotating exhibition after the event. While the intricately carved floats are great craftsmanship. You can view the incredible floats closer from different angles. Added, a short film showed how the floats are deployed in the festival.
We did not visit the Exhibition but heard it is interesting. Let us know how it is if you have the chance to visit the Exhibition Hall.
Natural Walk in Higashiyama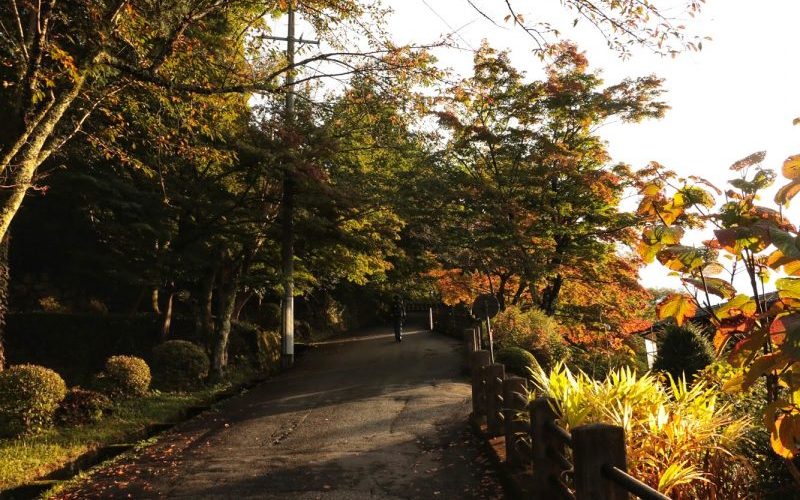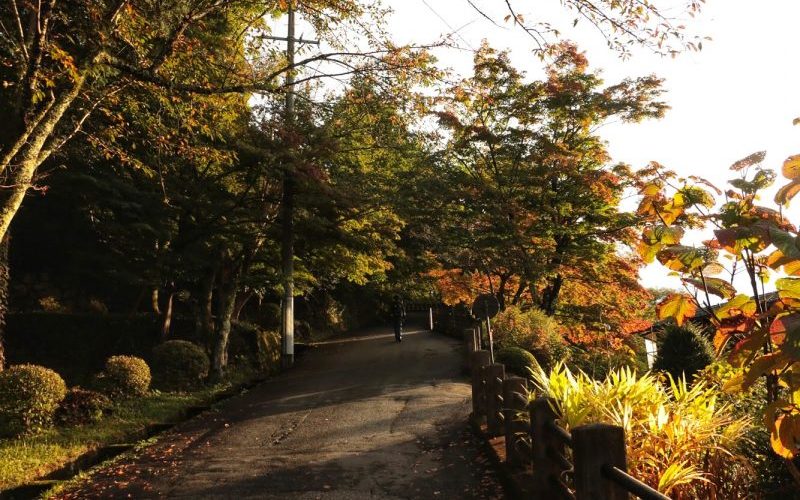 We spend our late afternoon time for a nature walk in Higashiyama. It is a 3.5-kilometer walking trail meandering around the hill. The hike was not too strenuous with the middle slope along the trail. But we still recommended to wear comfortable and bringing some water if you are planning on these activities.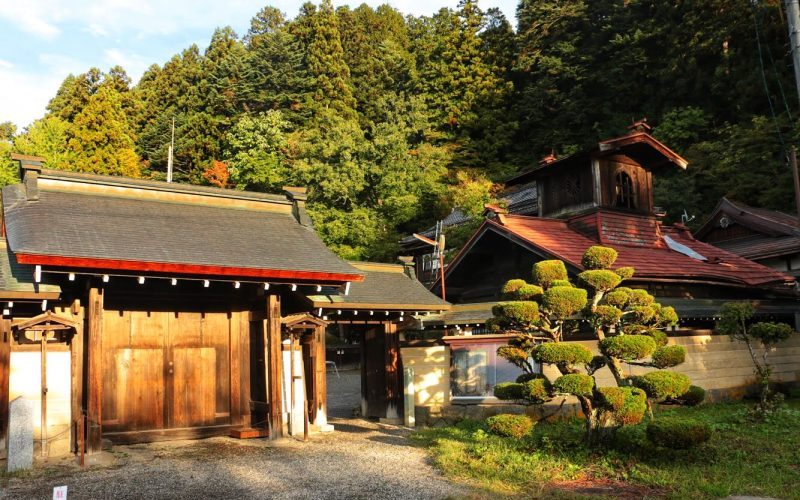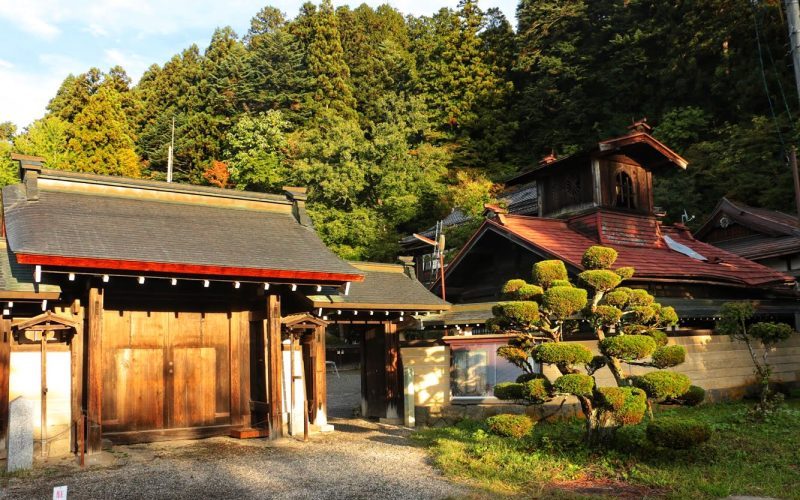 The hike eventually ends up at the ruins of Takayama Castle. It was built around 1600 and got abundant after the war. We also saw a temple with a beautiful torii gate and the hike ended at Shiroyama Park.
We feel nothing much to see if you purposely come for the castle's ruin. But, it is one of the pleasant natural walks and the best to escape from the city life.
Buy the Sarubobo Doll As Souvenir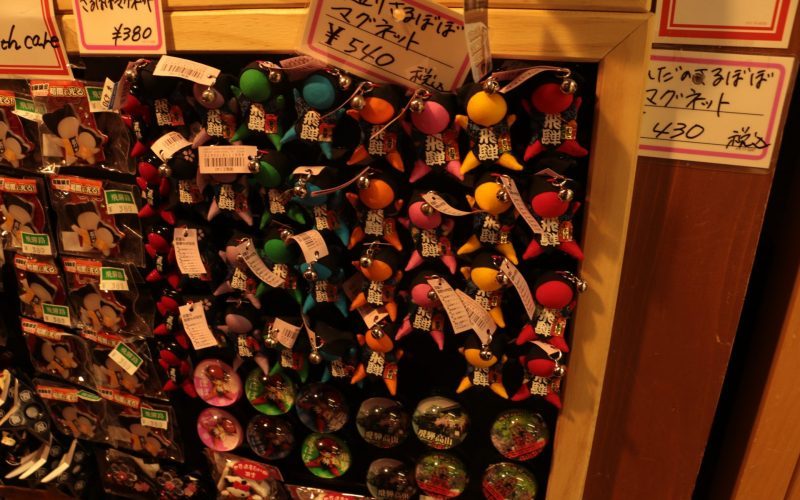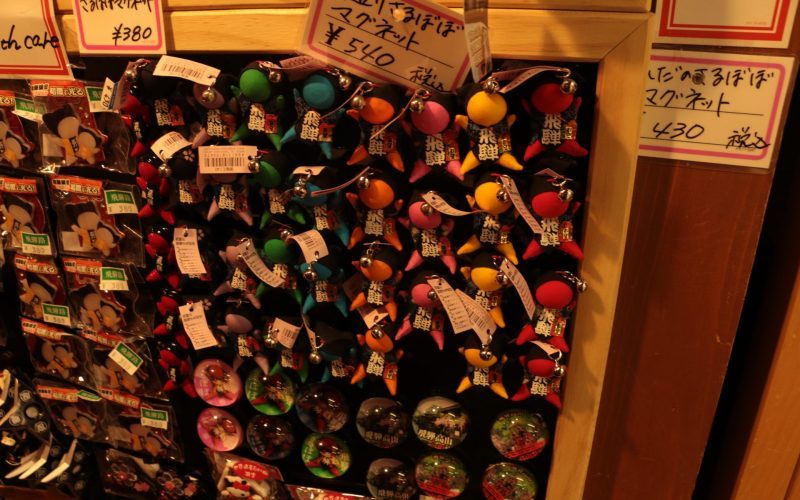 When visiting Takayama, for sure you will come across a faceless dolls all over the city. This popular doll is the mascot of the Hida Region, called Sarubobo. Sarubobo means a monkey baby. It is a charm blessing for good fortune for someone.
The traditional Sarubobo is in red. However, nowadays it comes in a variety of colors, shapes, and sizes. Added, each color has a different meaning. While the giving of Sarubobo has a good meaning to the one you care about. So, don't forget to get one Sarubobo as a souvenir when visiting Takayama.
Where To Stay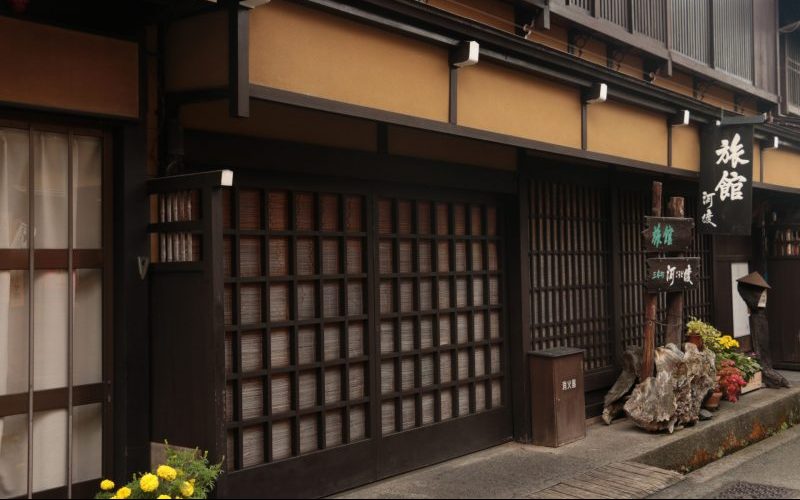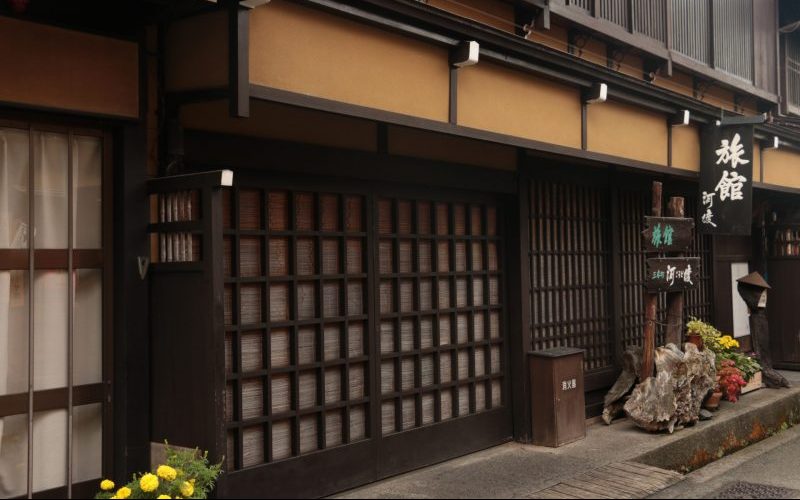 Wondering where to stay in Takayama during your visit? There are many accommodations in Takayama at different price ranges and budgets. Take a quick look at the best hotel and ryokan stay in Takayama. Below are our best pick of accommodation in Takayama.
Hida Hotel Plaza is one of the best onsen hotel in Takayama. Indoor and outdoor hot spring baths are fantastic. Their rooftop spa with mountain views is a plus for guests staying in the hotel. The location is also strategic between the station and Takayama old town.
Country Hotel is the most popular hotel in Takayama. Similar to most Japanese hotels, the room is pretty standard with limited space to move around. But Country Hotel is perfectly located opposite the JR train and bus station. Most importantly, all rooms are at an affordable price tag for budget travelers. So, it is the best place to stay in Takayama if you are looking for budget accommodation.
Hotel Wood Takayama gain its popularity in recent years. Located within the historical area in the central town, Hotel Wood probably is the only hotel situated on Sanmachi street. This brand new hotel has a beautiful contemporary design and traditional touch. Extremely popular and room easily fully booked.
If you want to experience Japanese culture, staying in a ryokan is a must. We highly recommended staying at Ryokan in Takayama for a unique Japanese stay experience. The traditional Honjin Hiranoya Kachoan offers traditional impeccable service, hot spring baths, and delicate delicious Japanese meals for your stay in Takayama.
Takayama Travel Tips
Here are some quick Takayama travel tips:
How many days in Takayama is enough?
One full day is the ideal amount of time to see the most important sight in Takayama. It allows you to slow down a bit and savor the things you're seeing. Two days in Takayama allow you to plan for another day trip to an attraction nearby.
Is Takayama worth visiting?
If you love strolling in a Japanese town or have a particular interest in Japanese buildings, then definitely, yes. It is a small Japanese town but packed full of charisma.
How do I get to Takayama from Tokyo, Kyoto, or Osaka?
If you are coming from Tokyo, Kyoto, or Osaka, the best way to reach Takayama is to get to Nagoya and then transfer to Takayama. Shinkansen (bullet train) on the JR Tokaido Line is running between these main cities.
How far is Takayama from Nagoya?
Nagoya to Takayama took about 2 hours train ride via the JR Hida limited express train.
What food is Takayama famous for?
The top three famous food in Takayama are locally raised Hida Beef (飛騨牛), Hida Brewery Sake, and Hoba Miso (朴葉味噌).
Overview: Planning on Takayama Itinerary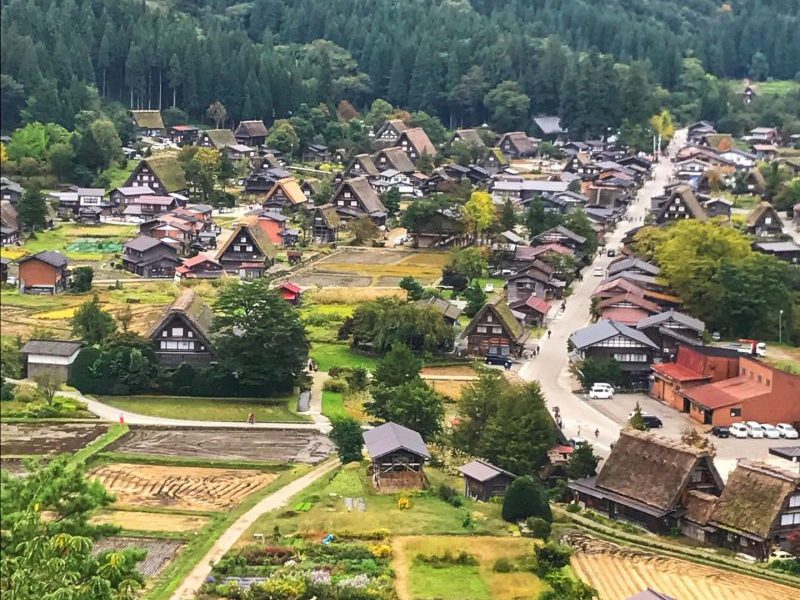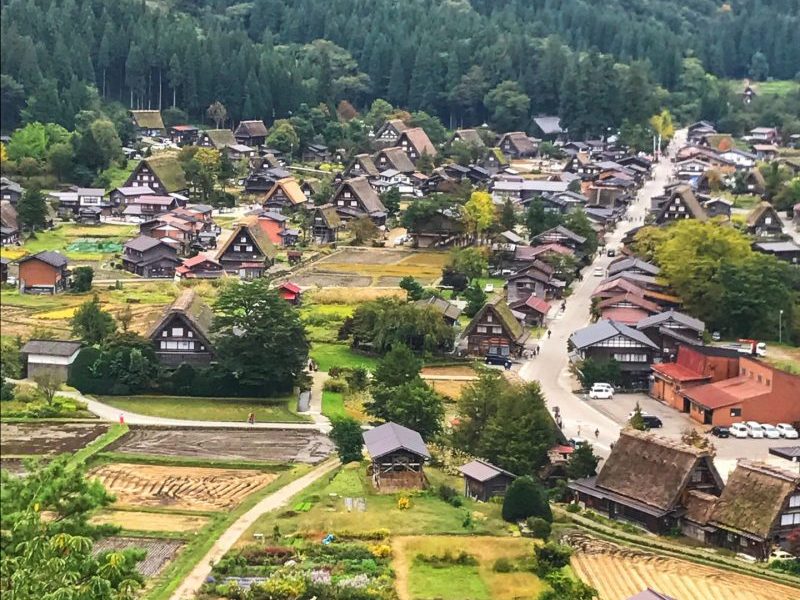 All in all, we spend about one day on the Takayama itinerary and have a wonderful visit to the old town. A visit to Takayama can be as short as 3 to 4 hours for a brief view of the city. But the historical city is worth slowing down and exploring in detail.
Takayama is a great base to visit the places nearby Takayama. There are many attractions worth planning together into your Takayama itinerary. We spend Day-2 at Shiragawa-go and Day-3 at Okuhida Hot Springs Village. Keep reading on how to spend my time in the Takayama region.
Lastly, hopefully, my Takayama travel guide blog can give you some idea of planning the Takayama itinerary. Happy travel to Takayama!
Continue Read On
How to spend Your holiday in the Chubu region by visiting one of the most exciting prefecture in Japan.
8-Days Chubu Itinerary: Complete Central Japan Travel Guide
Related Chubu travel blog (Takayama, Shirakawago, Kamikochi):
Looking for local cuisine to eat during your trip? Read on our Takayama food guide and food review on some of the best food.
Below is the useful Nagoya travel guide including Nagoya itinerary planning, where to stay, and what to eat in Nagoya.