Last updated on September 23rd, 2023
Looking for what to eat in Fukuoka? This Fukuoka Food Guide introduces some of the local specialties you shouldn't miss and must eat when traveling to this city.
Situated at the northern shores of Kyushu, Fukuoka is a cultural city full of historical value, sights, and a paradise for shopping. But what truly delights us is Fukuoka offers a wide range of delicious food. Ranging from mouthwatering Hakata ramen to heart warm mizutaki chicken delicacy, Fukuoka is a food paradise that will not disappoint your taste buds. Moreover, Fukuoka also the birthplace of many local specialties and widely spread all over Japan.
In this Fukuoka food guide, let us share with you some of the best food we tried and where to find them.
Top 10 Must Eat Food in Fukuoka
We made our trip to Fukuoka and eat my way through this city, filled with delicious cuisine and bustling districts. Fukuoka deserves several days in your Kyushu itinerary just for the food alone. Countless food spots can taste the best food in Fukuoka. We like the variety of food and never get bored. Just for Hakata ramen and motsunabe, we even went to a few shops just to tried on its difference during our trip.
Fukuoka Food Guide: Top 10 Must Eat Food in Fukuoka:
Hakata Ramen
Motsunabe (beef or pork intestines hot pot)
Hakata Mizutaki Chicken Hotpot
Yatai Food Stalls in Fukuoka
Fukuoka's Mentaiko (spicy cod roe)
Beef Tongue from Tanya Hakata
Unagi no Seiromushi in Yanagawa
Fukuoka Style Udon
Japanese Pastry from Traindor Hakata and il Forno del Mignon in Hakata Station
Fukuoka Traditional Sweet: Umegae Mochi in Dazaifu, Daifuku, Tsukushi Mochi
Fukuoka Travel Tips:
We recommended to stay nearby Subway Station for easy getting around and food hunting. The
Hotel WBF Grande Hakata
is located in the central location with walking distance from Hakata Station. Open air bath, free drink, spacious room and great value for money. Popular pick in Fukuoka.
Hakata Ramen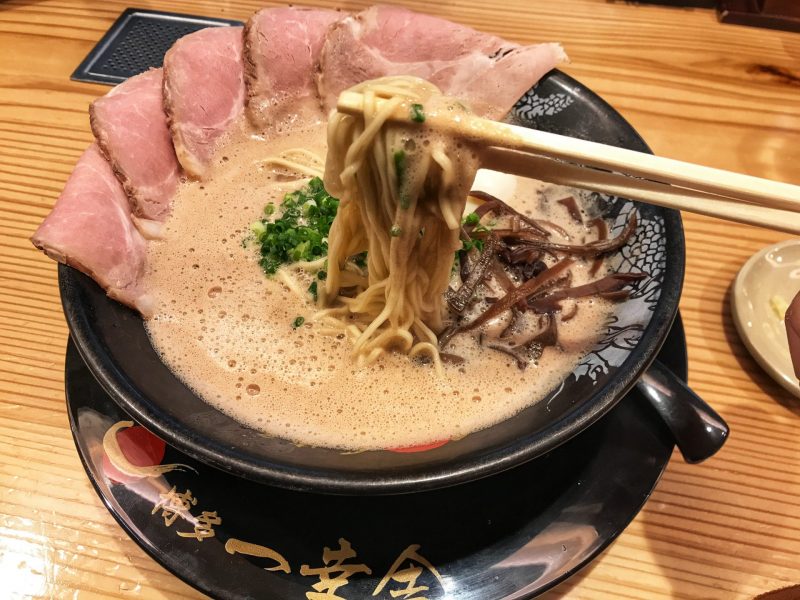 The bustling city, Fukuoka is the birthplace of tonkotsu ramen (豚骨拉麺) and widely considered as ramen capital in Japan. For sure, eating a bowl of Hakata ramen is non-negotiable when you're in Fukuoka. The ultra-rich pork bone broth is slowly simmered for long hours. So, it is extremely flavorful, packed with enough collagen with fat globules floating on top. Together with soft boiled egg, pork slices, and thin-cut noodles, Hakata ramen is super tasty and delicious.
However, Hakata ramen might not everyone liking as it can be overwhelmingly rich after a few slurps. You are free to include some of the condiments to customize your bowl. The condiments such as ginger slides, spicy pickled mustard, raw garlic are commonly served in Kyushu ramen shop. I love to add in the raw garlic into my bowl of Hakata ramen. It make my bowl of Hakata ramen even more tasty and flavorful.
Best Place For Hakata Ramen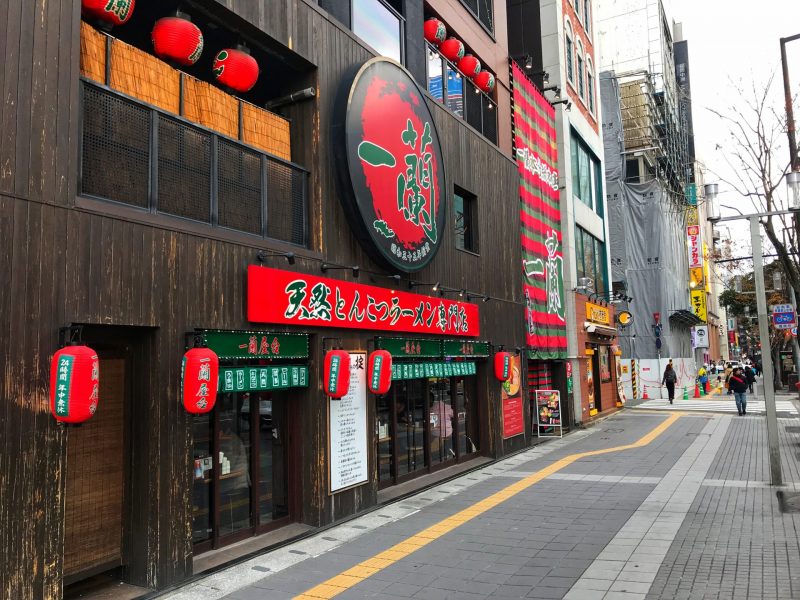 Among all the Fukuoka must eat, we particularly love the Hakata ramen. We even went to several shops just to try on different flavors on their in-house recipe during our past few trips to Fukuoka. Below are the top few recommendation Hakata ramen if you are looking for the best tonkatsu ramen in Fukuoka.
Originated in Fukuoka, Ichiran Ramen (一蘭拉麺) probably one of the most well-known ramen restaurant brands in Japan. Although Ichiran ramen can be tried in all around Japan or even other countries. The main shop of Ichiran ramen served their ramen in a rectangular bowl and the ground floor is designed like a lane of yatai, which is a nice touch.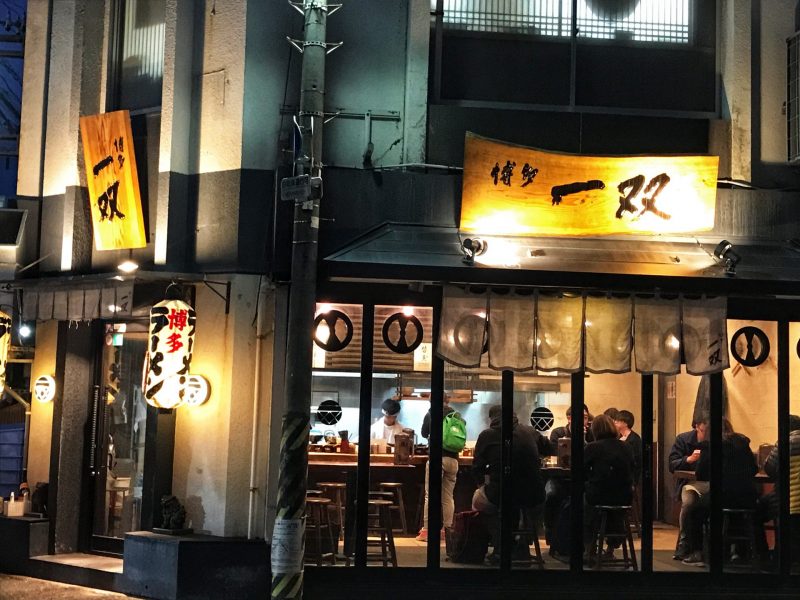 Next, Hakata Issou (博多一双) is the local's favorite ramen in Fukuoka. It is famous for its strong and heavily loaded flavorful pork broth. Run by Yamada brothers, apparently, there are two branches in Fukuoka which located nearby Hakata Station and Gion.
Lastly, Shin Shin Ramen. The taste is milder compare with other flavorful pork broth. So it is Fukuoka style Hakata ramen but also well-accepted for foreigners' stomach.
While there are too many Hakata ramen worth recommended if you are looking for the best Hakata ramen to complete on your Fukuoka food guide. We also share our dining experience. Read on if you need some idea to select which one you like the most.
For Fukuoka Best Ramen:
Motsunabe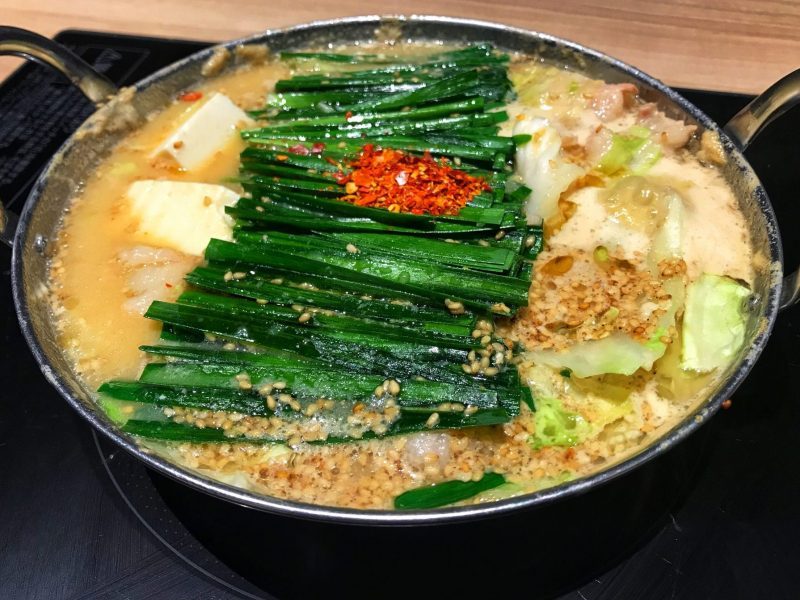 Undoubtedly, motsunabe (もつ鍋) is the local's top pick among all the best food in the Fukuoka food guide. Typically, motsunabe is a stew served in a hot pot with beef or pork intestines. It can be served in different flavors such as salt, soy sauce, and miso broth.
The flavorful stew is slowly simmered with vegetables such as leek, chives, cabbage and beautifully seasoned with garlic and chili pepper. If you do not mind innards, motsunabe is truly an amazing dish. It has a sophisticated flavor without any foul smell. A truly hearty meal especially during cold weather.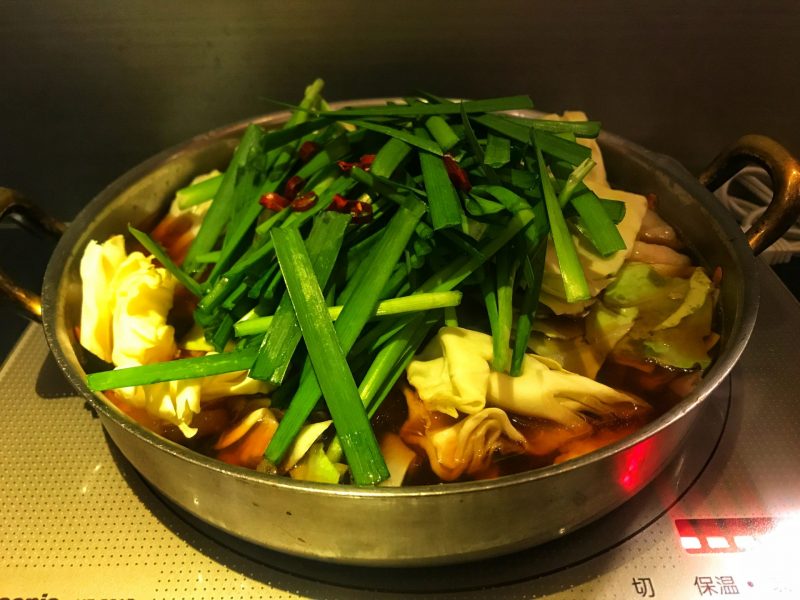 There are dozens of motsunabe restaurants in Fukuoka. We choose to dine in Hakata Motsunabe Ooyama in KITTE Department Store. The environment is very decent with a private room and its motsunabe is flavorful and tasty. We fall in love with this hearty warm delicious motsunabe.
I can't resist this Fukuoka best food and even went for another round at Hakata Showraku alone. The best thing is Hakata Showraku served motsunabe for solo traveler during lunch and dinner. A great option if you are looking motsunabe for one person.
Further Read On:
Hakata Mizutaki Chicken Hotpot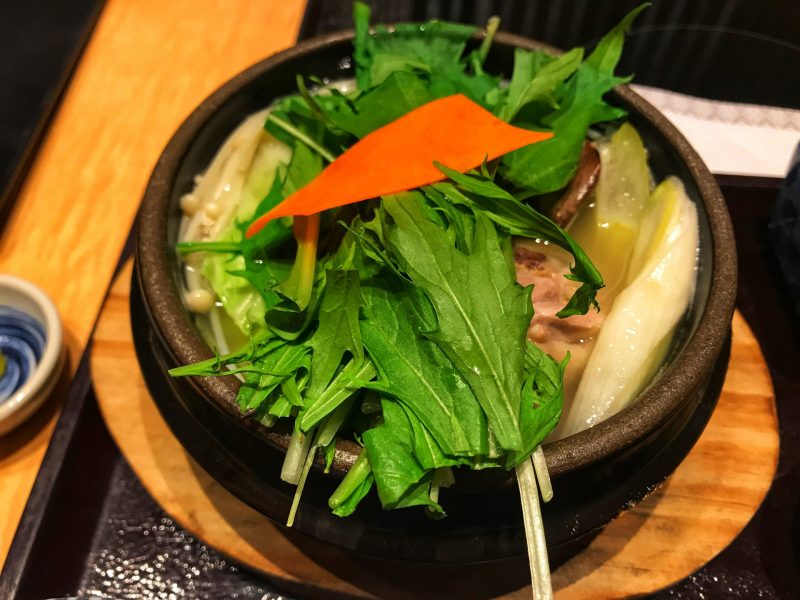 For a glimpse of wonderful chickens delicacy in Fukuoka, definitely worth checking out the Mizutaki (みずだき, 水炊鶏). It is a traditional chicken broth-based hotpot served since the Keiou period. To prepare a flavorful mizutaki, chicken is gently cooked and simmered for long hours and effort. So for sure, the broth is full of flavorful and delectable taste.
We tried the mizutaki from Hakata Hanamidori (水炊き博多華味鳥). It is one of the popular restaurants and serving the best mizutaki in Fukuoka. It is famous for its special recipe for broth, which is extra clear and flavorful. Despite they use plenty of chicken, the soup is not oily.
Dining at Hanamidori does carry a pricey price tag. But glad that Hakata Hanamidori served the valuable lunch set menu during weekday lunch. Although the lunch set does not serve the full course of mizutaki set, we still truly enjoy the meal very much. The chicken was tender and meatballs were juicy. While the clear soup was very rich but not greasy at all. Overall, it was a delightful lunch and must-try food in Fukuoka.
Read my mizutaki experience: Hakata Hanamidori Mizutaki: Fukuoka Best Chicken Delicacy
Yatai Food Stalls Fukuoka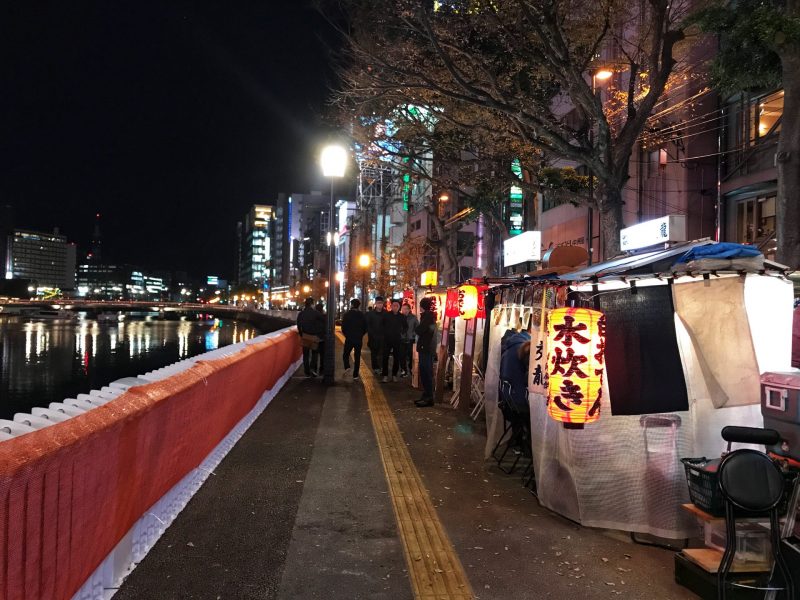 The Yatai (屋台) food stalls is one of the unique food culture and possibly the Fukuoka's best-known symbol. This pop up open-air food stall shows up seemingly on the sidewalk once night set. It provides an atmospheric outdoor environment to sample various of Hakata specialties. There are many yatai scattered across Fukuoka city but primarily territory in the Tenjin, Nakasu and Nagahama areas.
Yatai is typically open from evening at around 6 pm until early next morning at around 2 am. The closing date depends on the stalls. Although most of the food served in Yatai is the best cheap eat such as ramen, toriyaki, yakitori. However, it typically slightly more expensive due to the overwhelming by the tourist. But still, Yatai is a great place to get in touch with the local culture. We have a hearty time with good food and enjoyed chatting with friends.
Fukuoka's Mentaiko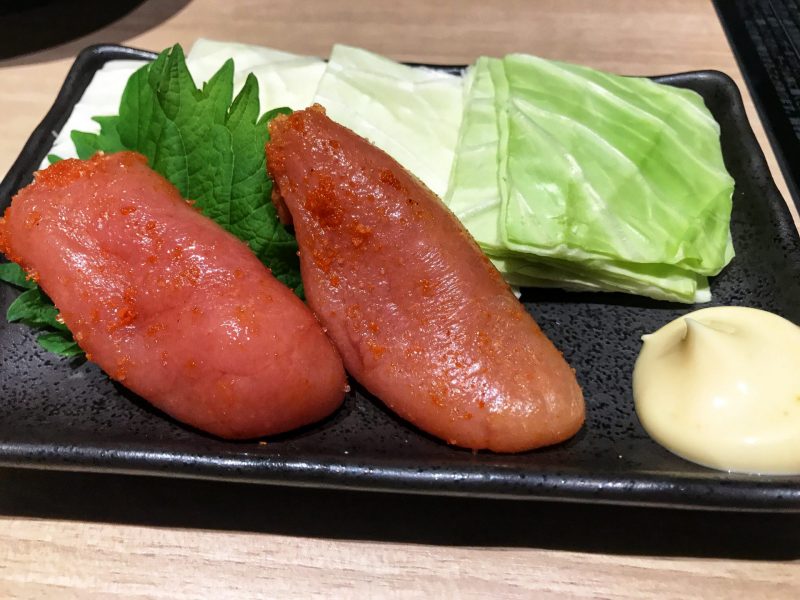 Mentaiko (明太子), or marinated cod roe is one of Fukuoka's most famous food. Origin from Korea, mentaiko is advanced and altered into one of the popular dishes in Japan. From having it with just convenience rice balls, frequent condiments or accompanying pasta, it is a dish one would enjoy.
Fukuoka's mentaiko is known for its freshness and high quality. Locals particular love the spicy mentaiko (karashi-mentaiko, 辛子明太子) and eat together with greens and mayonnaise. It is served as side dishes and widely consume in izakaya. Mentaiko may seem an unusual dish due to its texture filled with fish eggs. But, Fukuoka's mentaiko is very delicious and fresh without any foul smell. Alternatively, you can try mentaiko tamagoyaki in Yatai, a rolled omelet concealing a creamy spicy mentaiko in the center.
Beef Tongue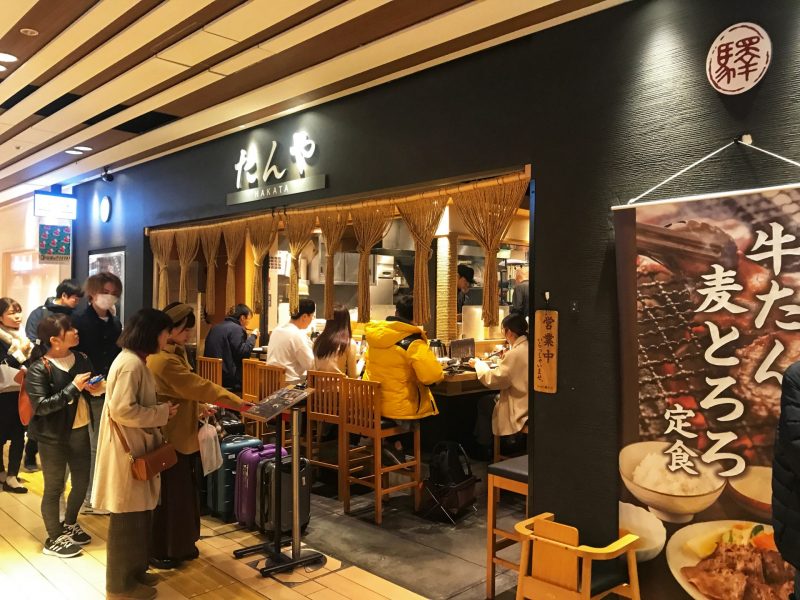 Located at the B1 level of AMU Plaza at Hakata Station, Tanya Hakata (たんや) is one of the popular eateries in Fukuoka. It is a beef tongue specialty restaurant, serving valuable set during breakfast, lunch, and dinner.
The breakfast menu is the most popular order and ranked as the most favorite breakfast in Japan. Locals particularly love to stop by Hakata Tanya and have a satisfying breakfast before getting to work. Be sure to drop by if you have some time for a great breakfast in Fukuoka. See how we enjoy the valuable beef tongue for Breakfast in Tanya Hakata.
Besides, if you are looking for what to eat as breakfast in Fukuoka, read on our food blog for the Best Fukuoka Breakfast: Where To Eat Breakfast in Fukuoka.
Unagi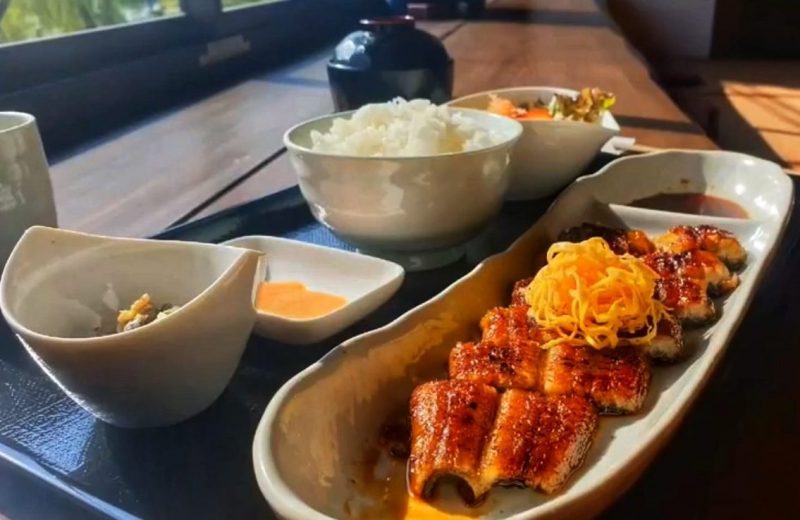 For eel lovers, be sure to check out these delicious dishes in Fukuoka especially if you visiting Yanagawa. The Unagi no Seiromushi is a dish where the aromatic eel is grilled in a sweet and spicy sauce with their special, traditional secret sauces. It then steamed on top of rice with a thinly-sliced egg.
Wakamatsuya is a long-established restaurant with about 160 years of history. It didn't serve many dishes but the signature eel rice is exactly what you need. The charcoal-grilled eel was steamed on top of rice in a wooden box container. So that it will absorb all the flavor until the very last bite. A popular restaurant in Yanagawa among locals and foreign visitors. So prepared to wait in line for these delicious dishes. During our visit, the line was extremely long, so we got no choice and try the unagi at restaurant nearby. Although it is not the famous unagi from Wakamatsuya, our unagi set also very delicious.
Alternatively, you can still try the best unagi dishes in Fukuoka city. Located nearby the Nakasu, Yoshizuka Unagi has serving grilled eel for over 140 years. This traditional restaurant is well known among locals by serving high-quality eel which carefully selected from farms in Kyushu. Yoshizuka Unagi offers a wide range of eel dishes. It proud itself by using the time-tested technique to gently roast its eels, perfectly coated in a mildly sweet sauce. Their popular item is unagi donburi with roasted eel on a bowl of rice. Alternatively, get the kabayaki which serves the eel and rice separately.
Fukuoka Style Udon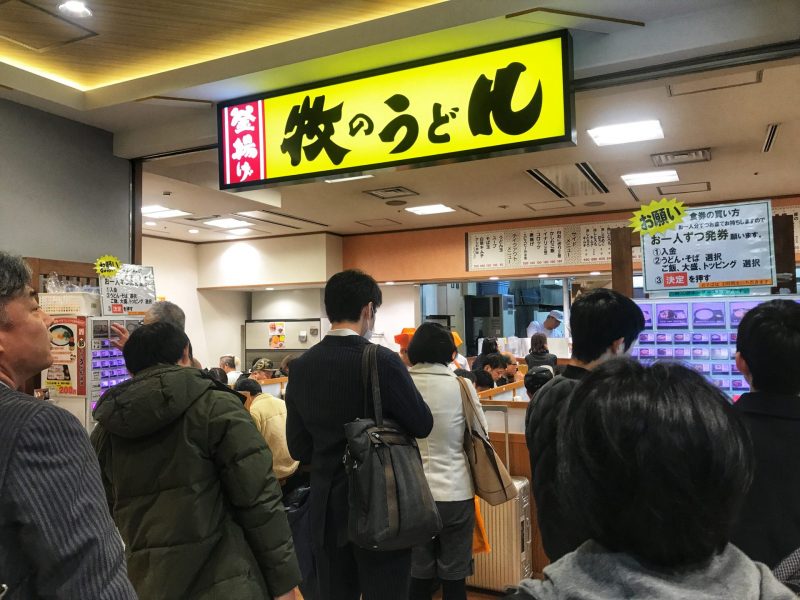 The udon noodles are a very common hot dishes that widely can be found in restaurants all over Japan. It is a hearty, comforting food in cold weather. But Udon in Fukuoka is characterized by its soft texture. Generally, a bowl of udon cost about ¥500 to ¥800 which is considered one of the best cheap eats in Japan.
A great place to try this in Fukuoka is Udon Taira. It is a family-run udon specialty shop located about 6 minutes short walk from Hakata Station. Freshly handmade udon noodles, as well as the tempura, are prepared in front of you. The noodles are just nice, slightly softer but still very chewy. Always line in front and packed with locals.
Alternatively, try the Maki-no-udon, a popular chain udon shops around the city of Fukuoka. The noodles here will soak up the soup and become softer and softer to almost not require any chewing while eating. And you are free to add on the extra soup to continue to supplement the soup. You can try it at the Hakata Bus Terminal branch at B1 Floor which convenient for travelers if you are looking for some quick and cheap food.
Japanese Pastry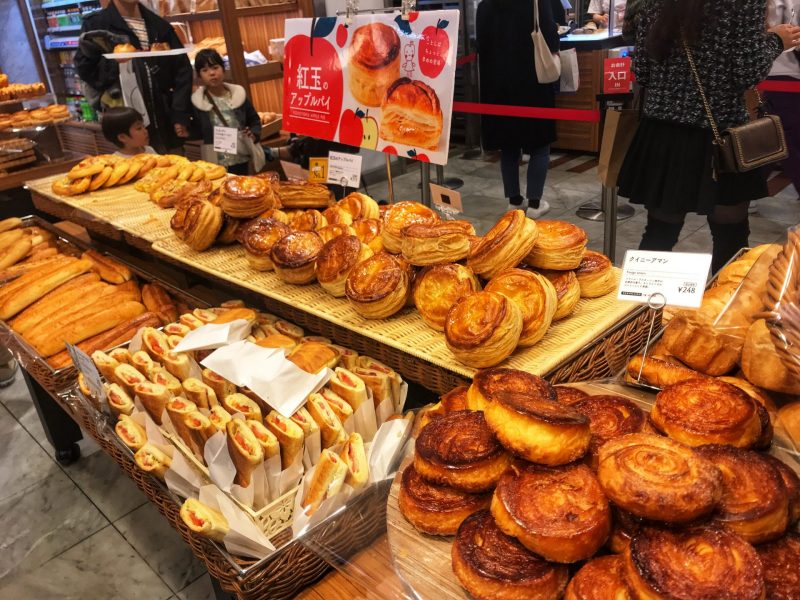 Fukuoka is a city perfectly blend with historical culture and modern Western influence. So their pastries also combine with both Eastern and Western baking sensibility. Honestly, I am not a big fan of Japanese pastries or bakeries. But my curiosity got the better of me having seen a long queue and the delicious smell aroma that spread all over the Hakata station.
Giving you another option if you don't want to pick up something from a convenience store. These two pastry shops are perfect grab and go place to pick up some bite. The bread and pastries make for good breakfast when onboard the Shinkansen or local train.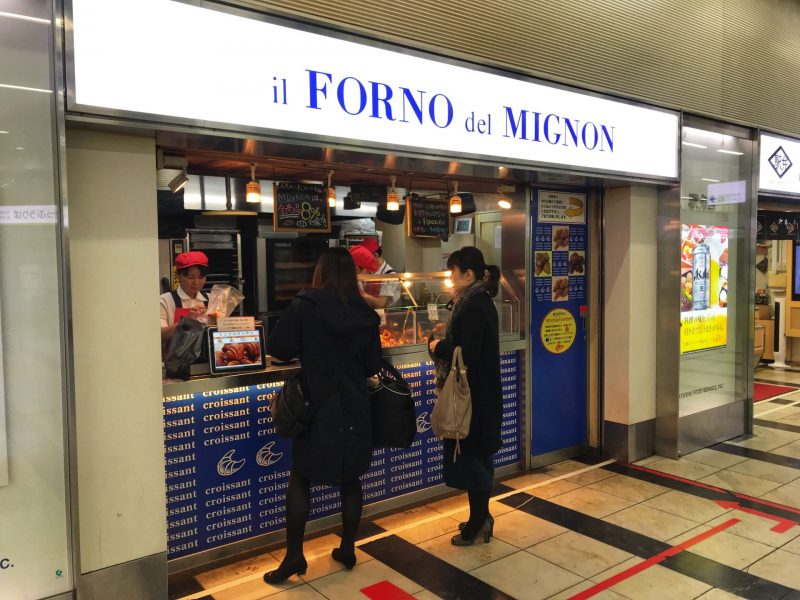 There are two pastries shop in Hakata Station that worth introduces into this Fukuoka Food Guide:
Traindor Hakata Station offers plenty of sweet and savory pastry items to choose from at very reasonable prices. The best seller is walnut bread and half-cooked egg stuffed inside curry bun.
Besides, il Forno del Mignon Hakata only sell freshly baked mini croissant with original, chocolate and sweet potato varieties. This customized local taste croissant is extremely popular among locals with long queue the whole day. While the price is about 100g for about ¥200 which is very reasonable.
Fukuoka Traditional Sweet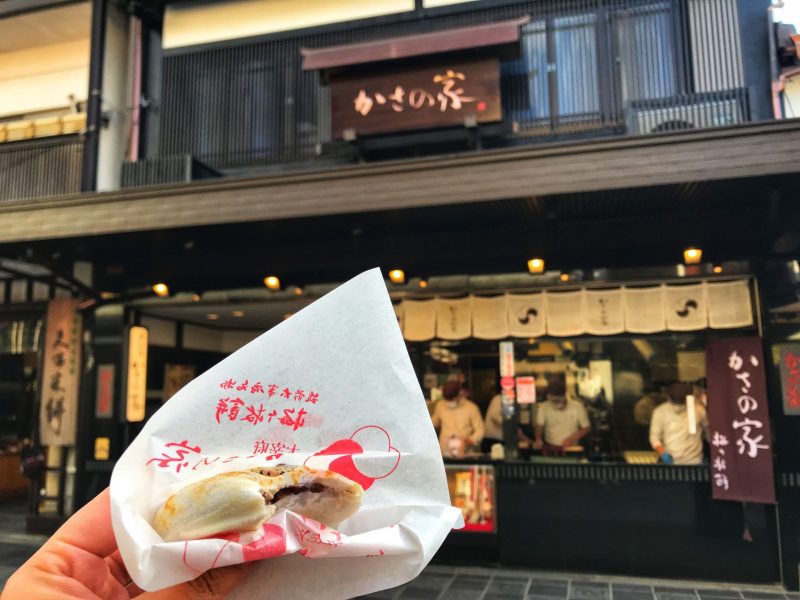 Japan is famous for its local homemade sweet with numerous shops selling a variety of Japanese traditional sweets. There are a few unique and signature Japanese sweets that only can found in Fukuoka. You will have these beautiful craving sweet when visiting Fukuoka. Below are some of the few delicious sweets that recommended to try on in Fukuoka.
On the street leading to Dazaifu Tenmangu Shrine, don't forget to sample some of the Japanese sweets that inverted in town. Umegae Mochi, a sweet dumpling filled with red bean paste wrapped in mochi. This traditional sweet is best eaten hot off the grill, or you can buy them in packed as a souvenir
Besides, try also Daifuku, traditionally a rice cake stuffed with sweet bean jam and fresh cream. One of the cool things is seasonal Daifuku is making follow the best fruits as per season. You can get the strawberry, sakura or peach daifuku in the early years. While sample the grape, persimmon daifuku in later of years.
Tsukushi Mochi is widely available and rated as the most popular souvenir in Fukuoka. It is a square shape mochi coated with kinkako (kind of soybean powder) and beautifully packed in little boxes. Cut it into three pieces with eat it with a small sachet of kuromitsu, a dark honey flavored with brown sugar. It is well known in Fukuoka and served as a popular gift to bring home from a trip to Kyushu.
Fukuoka Food Guide: Which One is Your Best Pick?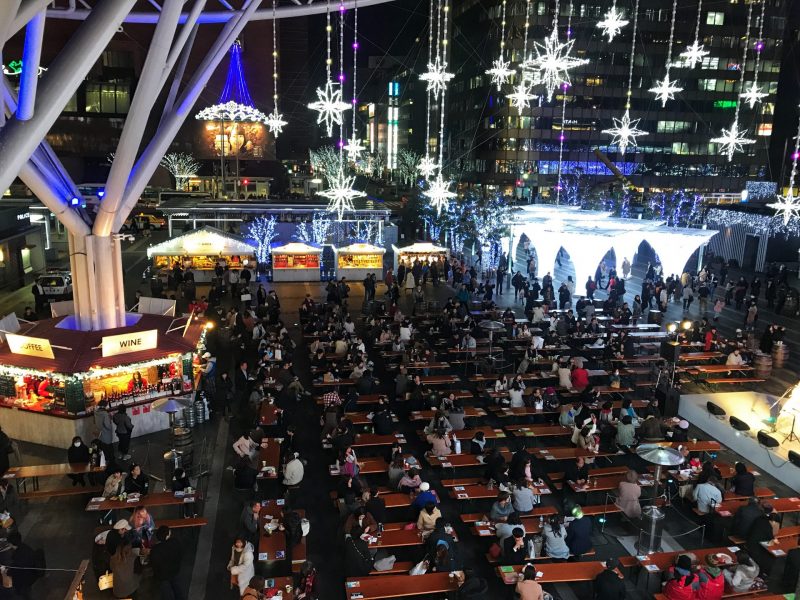 Did you find the Fukuoka best food you like? Hopefully, my Fukuoka food guide can give you some idea of what to eat in this amazing city. Most important, where to find the authentic and best food in town. We know Osaka is famous as Japan's kitchen. But Fukuoka had played the main role offered various delicious dishes all over Japan. Don't forget to try any of them when you go to Fukuoka.
Most of the best food is located in the downtown area. As per usual, it is best to stay nearby the subway station. We stayed in the Hotel WBF Grande Hakata with walking distance from the subway stop. So it is very easy for us to traveling around, and of course have the best food in Fukuoka.
What is the top three must eat food in Fukuoka?
The must eat foods in Fukuoka are tonkotsu Hakata ramen, mizutaki (chicken hotpot) and motsunabe (hot offal pot).
What food is Fukuoka known for?
Fukuoka is the birthplace of tonkotsu ramen (豚骨拉麺) and widely spread to whole Japan. It is the most famous food in Fukuoka.
Lastly, this Fukuoka Food Guide is part of my Fukuoka travel blog post. Read on my Fukuoka travel blog below if you need some idea to plan on your itinerary, things to do and see, best food to eat. Happy travel to Fukuoka.
Planning on the Kyushu itinerary? Check out Kyushu Itinerary: Ultimate Travel Guide For Kyushu Trip.
For Onsen paradise travel blog to Beppu, Kurokawa Onsen, Yufuin: