Last updated on December 11th, 2023
This Tokyo itinerary will show you how to spend 1, 2, 3, or 5 perfect days in Tokyo (including where to stay, what to eat, and how to explore all the interesting must-see attractions in Tokyo).
Tokyo, Japan's capital, is the most populous metropolitan area and high-tech city in the world. As a massive love of Japanese culture, Tokyo has been one of the most wanted-to-visit cities on my budget list for many years. So you can imagine my delight when I finally had the chance! And ever since my first visit to Tokyo, I never ended my exploration of this amazing city and keep returning for its best sights and food.
For first-time visitors, deciding how to spend your days in Tokyo was a headache task. Planning a trip to Tokyo ain't easy because there's just SO MUCH to explore! But you don't need to waste your precious Japan time finding the wrong itinerary. Based on my experience, I will help you make the most of your trip by giving my Tokyo ultimate guide about the best of Tokyo. Why waste your time as there is so much to discover? I've got all your first-time experiences with Tokyo covered.
My Tokyo travel blog will cover all the travel guides and tips to help you to plan your Tokyo itinerary. This itinerary is flexible and you can easily mix and match depending on how long you stay in Tokyo.
Pre-Trip: Tokyo Travel Tips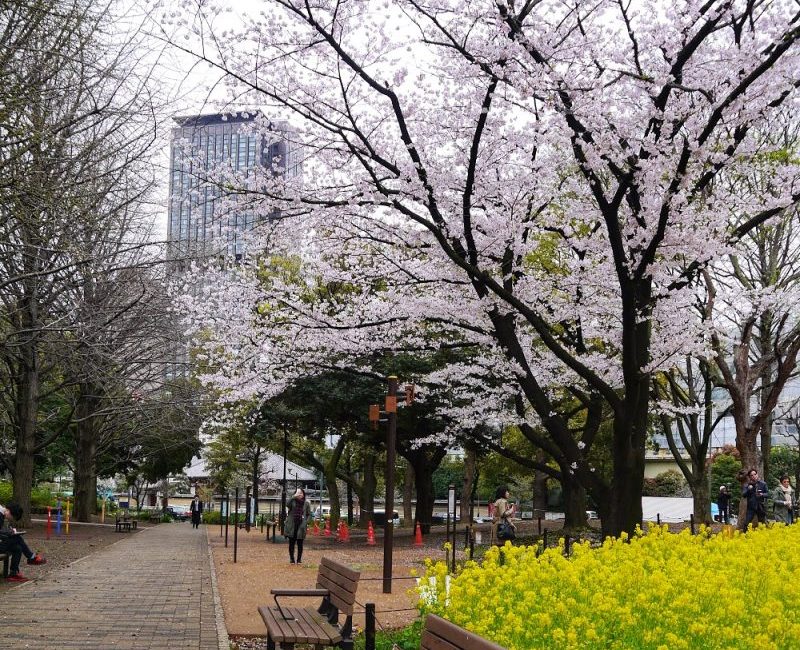 Best Time To Visit: Tokyo can be visited all year round and each season has its own beauty. The most popular time to visit Tokyo is during April (Sakura blossom season) and November (Fall foliage season). We visited Tokyo many times but can't deny the best time to visit Tokyo is during the cherry blossom season when the whole of Japan is celebrating the sakura festival. It is always my best ever memory of visiting Japan.
Why visit Tokyo? For me, that would be so many reasons to visit Tokyo. It's definitely true that visiting Tokyo is like stepping into the world of a new life and future trends. The combination of a lively neon-lit city, shopping paradise, Japanese rich culture, traditional historical sights, and mouthwatering Japanese food. GOSH! I probably will start looking for the next flight ticket to Tokyo.
Connected with the internet: It is very important for staying online to look for location, and navigation when traveling in Tokyo. Prepaid SIM Card is a great option for a solo traveler to Tokyo. But if you are traveling in a group, renting pocket wifi will be an ideal option where it is cheaper and can connect up to a few devices. Both SIM Card and Pocket Wifi can be reserved in advance and picked up once you arrive at the airport. Beware that you may run out of the pocket device or get at a higher price if you're only looking for it at the last minute.
Tokyo Hotel Tips:
When looking for the best price and biggest selection of hotels in Tokyo check prices for
Tokyo Best Hotel from Booking.com
. We found they are the best option and have a great cancelation policy.
Getting To Tokyo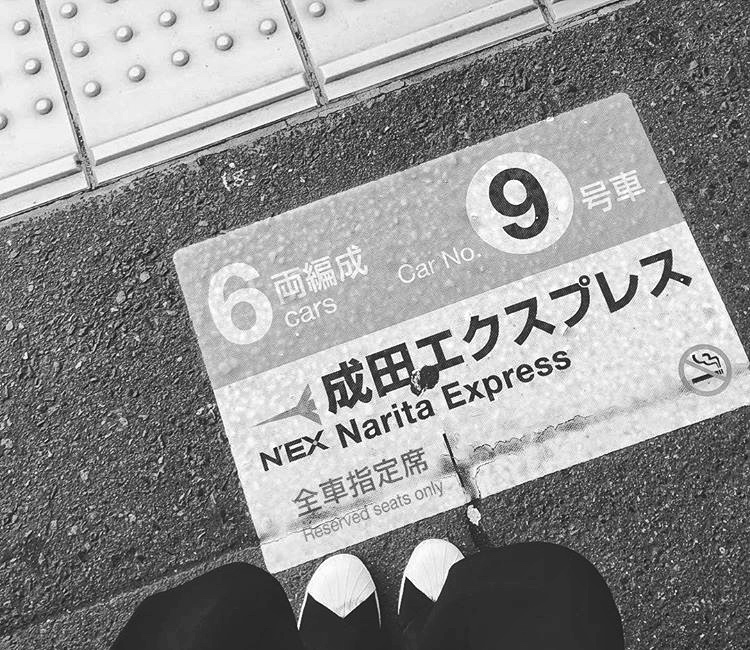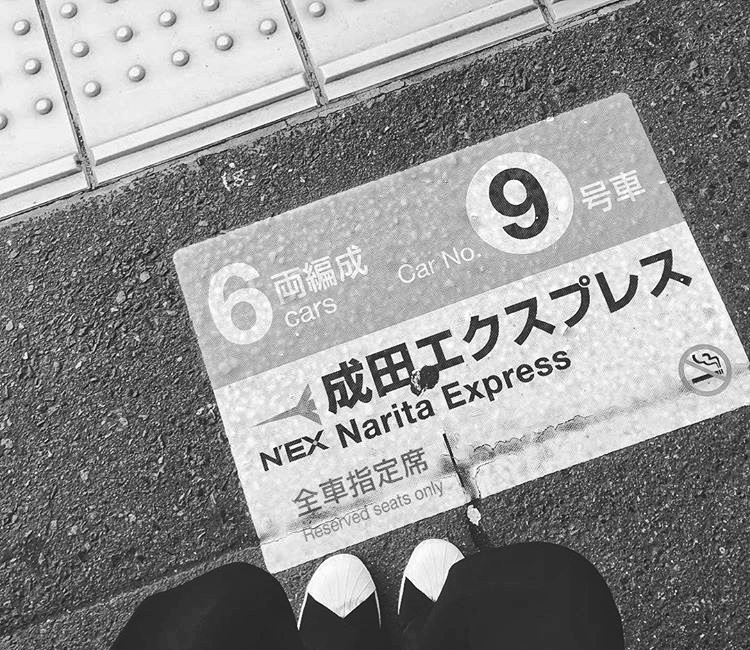 How To Get To Tokyo: Tokyo is easily accessed by thousand of Airline companies flying directly to this country. You also always monitor your flight ticket from Skyscanner and grab the cheapest flight ticket to Tokyo. Take note that Tokyo has two international airports; Haneda and Narita Airport.
Haneda Airport: Closer to the city center compared with Narita Airport. Mostly served the domestic flight and low-cost carrier airlines. It takes about 30 minutes to the city center by the local train
Narita Airport: Slightly away from town which required about 45-60 minutes of traveling time city center. The busiest airport and mostly international flights will be landed here.
Getting to Tokyo from Narita Airport is pretty easy and simple. Generally, there is a common three-way to get from the airport to Tokyo city, 
By Bus: Limousine Bus, Keisei Bus Tokyo Shuttle, and The Access Narita Bus. The cheapest and budget option.
By Train: Kensei Skyliner vs Limited Express, Narita Express (N'EX) vs JR Rapid Service.
By Private Transfer: Shuttle or taxi. An economical choice for family trips or large traveling parties with plenty of luggage.
Book via Klook with best price offer
We have documented how to get to Tokyo city from Narita Airport. Read more here: From Narita Airport To Tokyo: How To Decide Your Best Transport.
Getting Around in Tokyo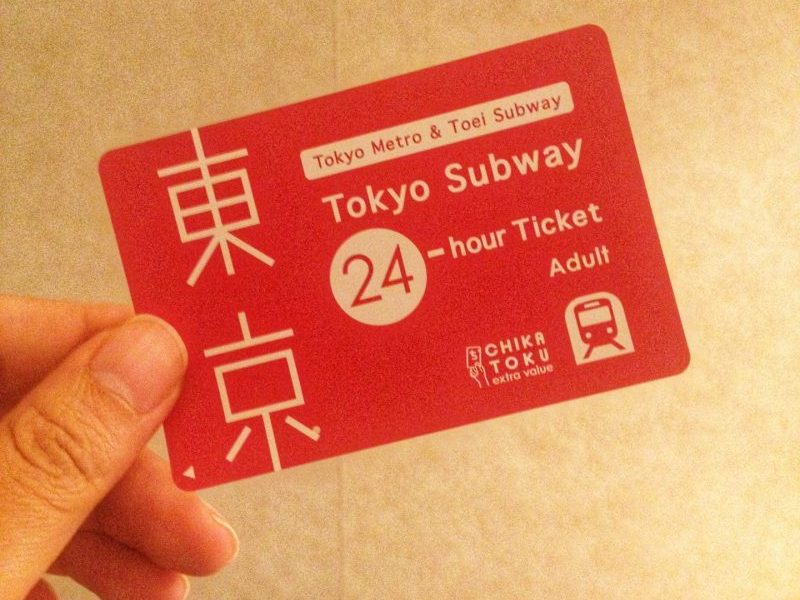 Tokyo has the best and most effective public transportation system in the world, making it very easy to get around in the city by train.
Get the Tokyo Subway Ticket (24, 48, or 72 Hours) for unlimited access on both the Tokyo Metro and Toei Subway lines within the validity period. It will be very useful when you are hopping around Tokyo city center without worrying about getting lost or going down the wrong subway station.
Buy Tokyo Subway Ticket (24, 48, or 72 Hours)
A great combination that traveling in Tokyo by using SUICA when taking a JR train line. This transport card allows you just tap in without buying a ticket whenever you go in and out of the station. It is accepted at any train and metro station, convenience stores, and even vending machines. Just reload the money and you are ready to go. SUICA can be used for up to 10 years and any other region in Japan.
Tokyo Travel Tips: In my humble opinion, the Tokyo Subway Ticket is very useful for first-time visitors than the other IC cards because we tend to get lost in a new city. This card granted you unlimited use of the Tokyo Subway for 72 hours, so it doesn't matter how many times you ended up exiting the wrong station!
Be ready for a transit app when getting around Tokyo. There are many useful Apps such as NAVITime, Hyperdia, YahooTransit, and Google Maps that provide train schedules and routes. I personally love using YahooTransit and Hyperdia as there are simple and easy to interact with.
If you are planning to travel around Japan, consider getting the JR Pass which is only available for foreigners. It provides unlimited use of the Japan Railway (JR) either in 7, 14, or 21 days to visit all over Japan. You can purchase the Japan Rail Pass, the official JR Pass vendor, and redeem it when landed in Tokyo.
Tokyo Travel Tips: Only activate JR Pass for long-distance train travel around Japan. JR pass might not be worth it if you are only visiting Tokyo city.
How Many Days Need in Tokyo
If you ask me how many days in Tokyo is enough for a first-time visitor? At least three days! We recommended at least allocated 3 days in Tokyo to cover most of the popular attractions in the city. There are so many new things and unique sides awaiting you to discover. If possible, try to squeeze in more days if you prefer for a laidback holiday at a slower pace.
Besides, you may also include one day or two days for side trips to explore the outskirts of Tokyo such as Hakone, Kawakuchiko, and Mt Fuji which make it a total of 5 days of Tokyo itinerary.
If time is limited and only just one day or two days in Tokyo, we suggest that you focus your time on what you want to do and see. Tokyo is a massive city and it is much bigger than what you might have expected. Start your Tokyo itinerary early in the morning and you can get through some of the attractions that you like the most.
Where To Stay in Tokyo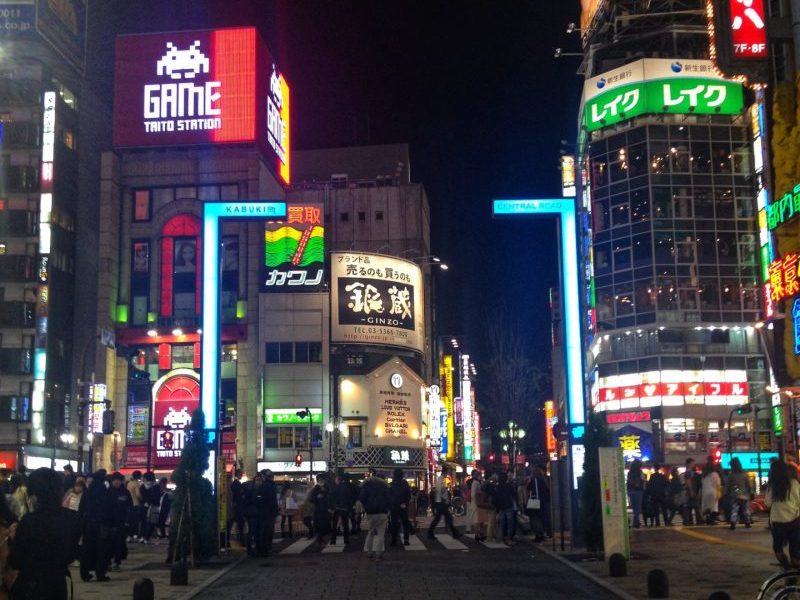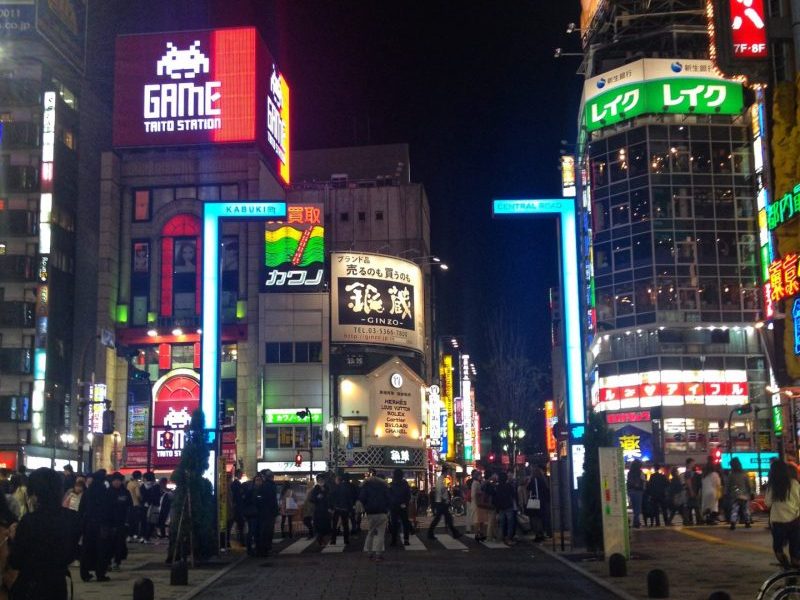 Deciding where to stay in Tokyo can be a headache task. But no worry as we also included some of the recommended places and hotels to stay in Tokyo. We recommended staying somewhere well-connected with the train and metro station. It will greatly help us get around Tokyo.
We love staying in Shinjuku as it is the transportation hub and the most lively neighbor to stay in Tokyo. Our best pick is Hotel Sunroute Plaza Shinjuku if you are looking for the best stay in Shinjuku. Everything is easily accessible and most importantly with a reasonable price tag.
Another great option is Ueno and Asakusa, a budget-friendly neighborhoods to stay in Tokyo. We stayed in the Hotel Sardonyx Ueno during one of our trips to Tokyo. It is cheaper, provides excellent service, and has a strategic location that is closes to Ueno station. There are plenty of excellent and cheap restaurants nearby where you can try on Japanese food.
For more information and the best pick on Tokyo Hotel, click here to read our ultimate guide on Where To Stay in Tokyo. Take note that rooms running fast for those good and cheap hotels in Tokyo. Make sure to book it in advance before it sold out!
Planning on Tokyo Itinerary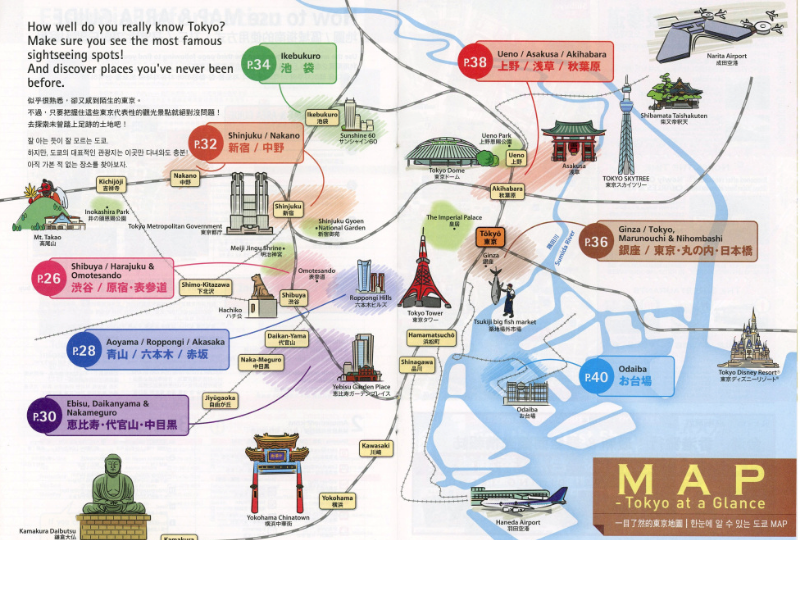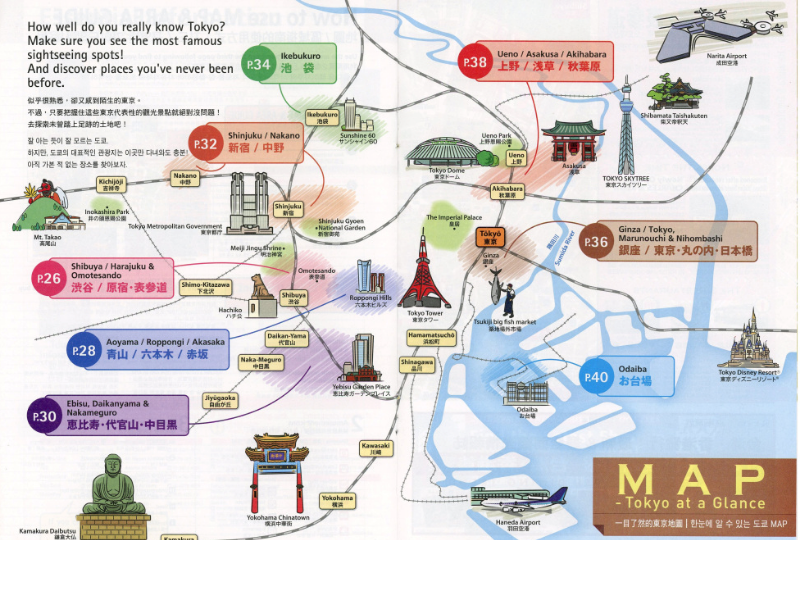 Tokyo is a massive city and the most populous metropolitan area in the world. Properly planning your time in Tokyo will take away a lot of stress and help you feel like a regular visitor.
There are so many things to do and see in Tokyo. While many visitors try to cram a ton of attractions into 24 hours or 48 hours. But it is best to stay in Tokyo for 4 to 5 full days to fully explore this amazing city. The extra time will help you see everything at a more laid-back pace for a wonderful trip without rushing too much.
Below are suggested itineraries for Tokyo that we've come up with after a few trips to Tokyo. This Tokyo itinerary is basically grouped by areas so that you don't waste time traveling around. We hope our tips help you better divide your time in Tokyo so you can make the most of your visit.
Tokyo itinerary with best attractions covered:
Day 1: Harajuku, Shibuya, and Roppongi
Day 2: Ueno, Asakusa, Akihabara
Day 3: Tsujiki Market/Toyosu Market, Tokyo Tower, and Odaiba
Day 4 – 5: Day Tour outside Tokyo (Hakone or Kawaguchiko)
Are you ready to blow away by this modern city? Let's start our Tokyo itinerary day-by-day below.
Day 1: Harajuku, Shibuya and Roppongi
For the first-time visitor, we recommended exploring central Tokyo to Harajuku, Shibuya, and Shinjuku or Roppongi. These areas are the best place to experience the true vibe of Tokyo.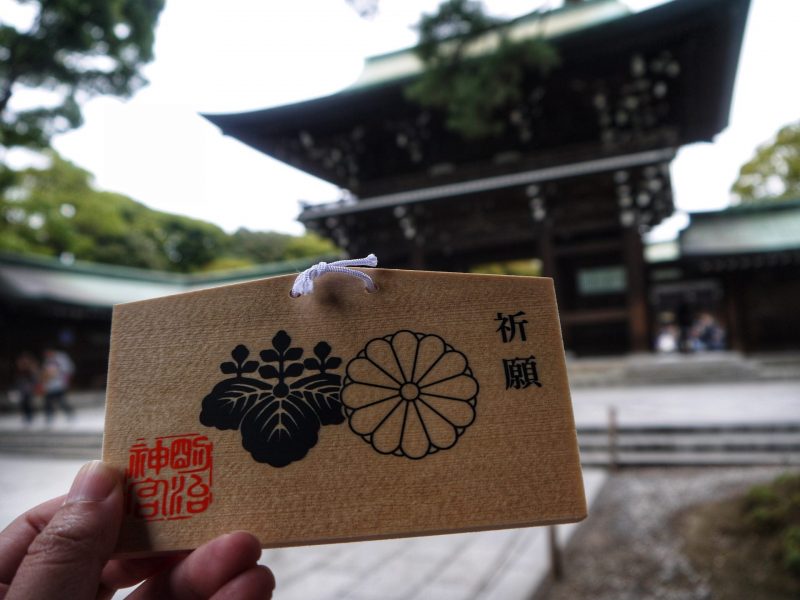 Start your day by visiting the Meiji Jingu Shrine to enjoy the serene tranquil environment in this largest shrine in Tokyo. The best time to visit Meiji Jingu Shrine is the early morning when you can spend some time in Yoyogi park with fresh air.
Have a relaxing stroll in Yoyogi Park and pass through the serene Torii gate before reaching Meiji Jingu Shrine. Pray for better health, good fortune, and success in studies in the main temple. You may see a traditional Shinto wedding held in Meiji Shrine if you are lucky!
Getting there: Meiji-jingumae "Harajuku" Station (C03, F15), take exit #2. The south entrance is a 1-minute walk away from the station.
Entrance Fee: Free!
Harajuku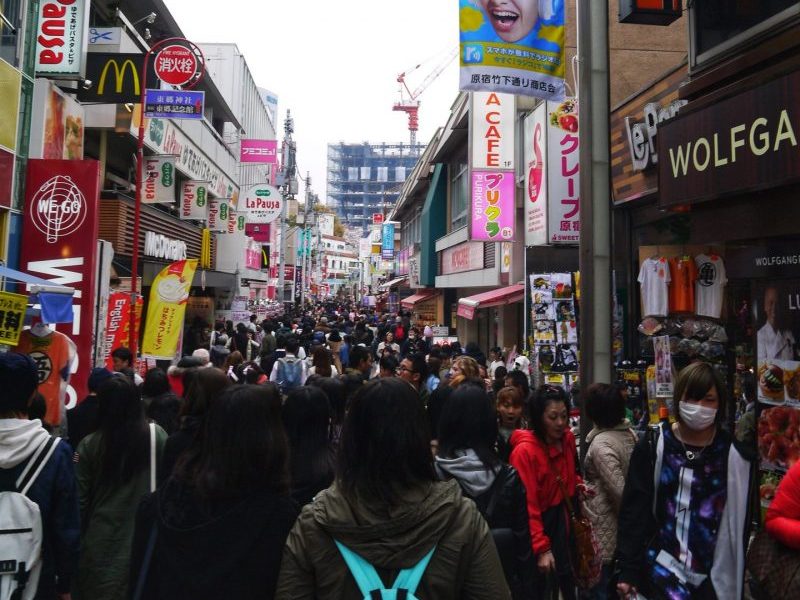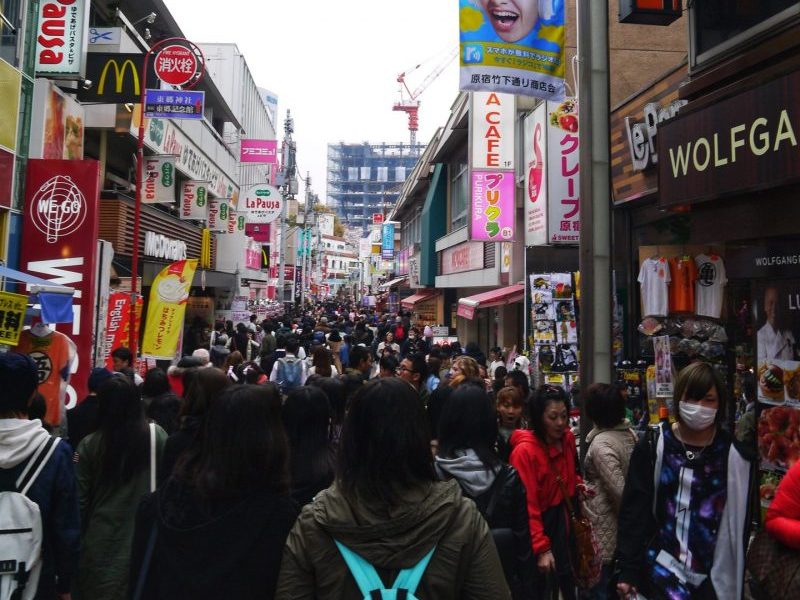 Next, walk to Takeshita street in Harajuku, the most visited place by young shoppers and teenagers. This pop and culture valley is just in front of JR Train station. Don't forget to try some of the Harajuku must-eat local specialties such as crepes, Calbee, and some of the Japanese snacks in Takeshita street.
Getting there: Meiji-jingumae "Harajuku" Station (C03, F15), take exit #5.
Entrance Fee: Free!
Walk down along Takeshita-Dori street, you'll reach Omotesando street at the end of your walk for some high-end shopping. You can find all sorts of international brands such as LV, Dior, and Prada along Omotesando street. Alternatively, you can also go to Cat Street which is an ultra-modern street catering to younger generations.
Read More: A Guide For Meiji Shrine, Harajuku, Shibuya Itinerary
Shibuya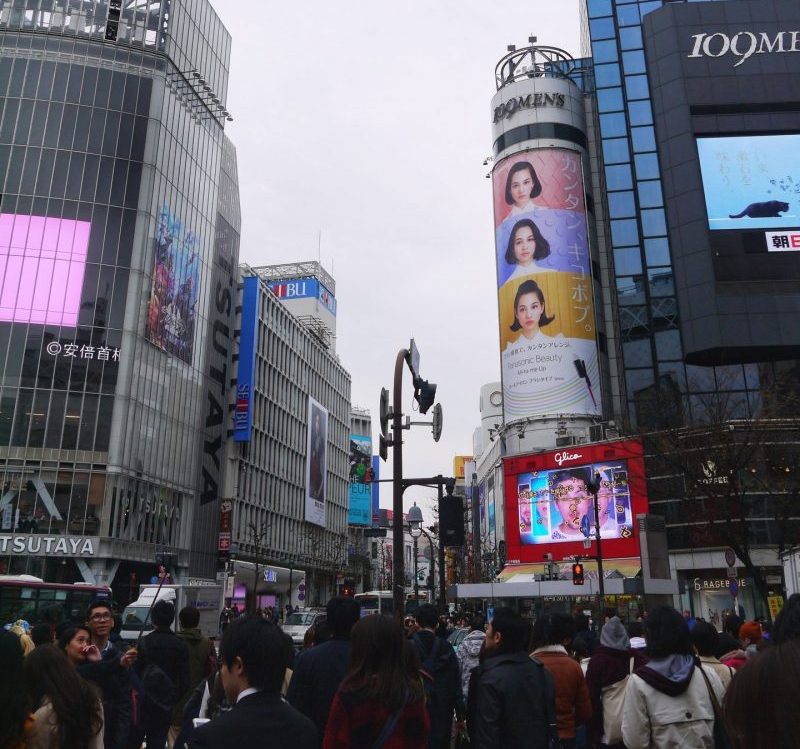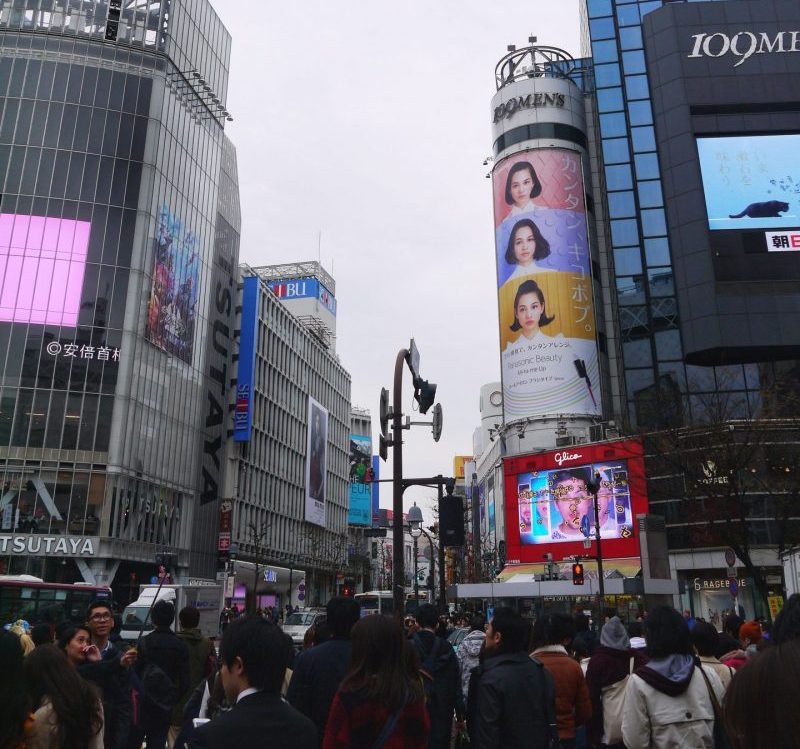 Continue your exploration of Shibuya and wander around. Check out the Hachiko Statue Outside Shibuya Station, the world's busiest intersection in the world, "Shibuya Scramble Crossing" and do some shopping at Shibuya Gai.
When we only have a tight schedule for day one in Tokyo, we love to enjoy our meal somewhere most convenient for us. There are many best restaurants that provide a good variety of food in Shibuya. But we choose to have our break in the best spot to view the Shibuya crossing.
Roppongi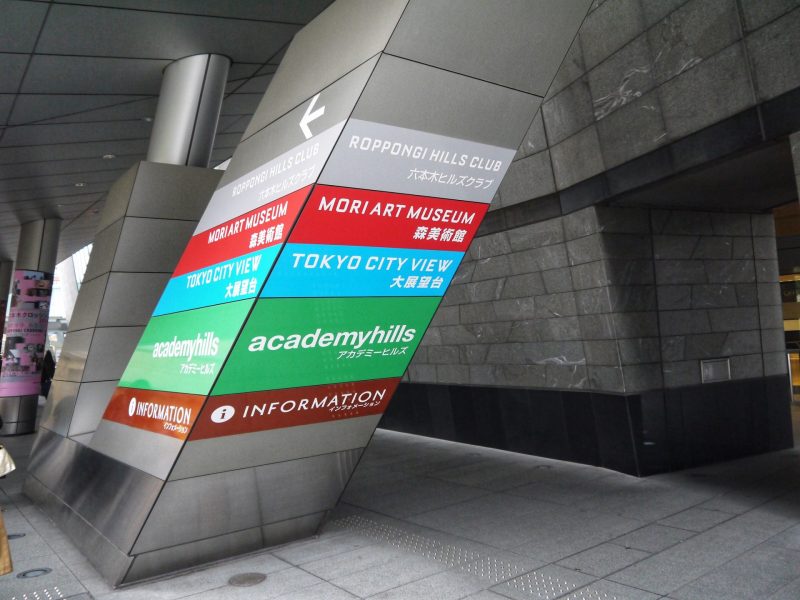 Finishing your Day 1 Tokyo itinerary by enjoying the night view of Tokyo city. There are a few places open to for an aerial view of the amazing city from above such as Tokyo Tower, Tokyo Skytree, Shinjuku government metropolitan building, and Roppongi Hills Observation Deck.
Among all, Shinjuku Government Metropolitan Building is a great option for the Tokyo night view for FREE! However, we opted for the Roppongi which gives us a better view of Tokyo city with Tokyo Tower. It is only a few metro stops away from Shibuya but make sure to give yourself enough time to get there.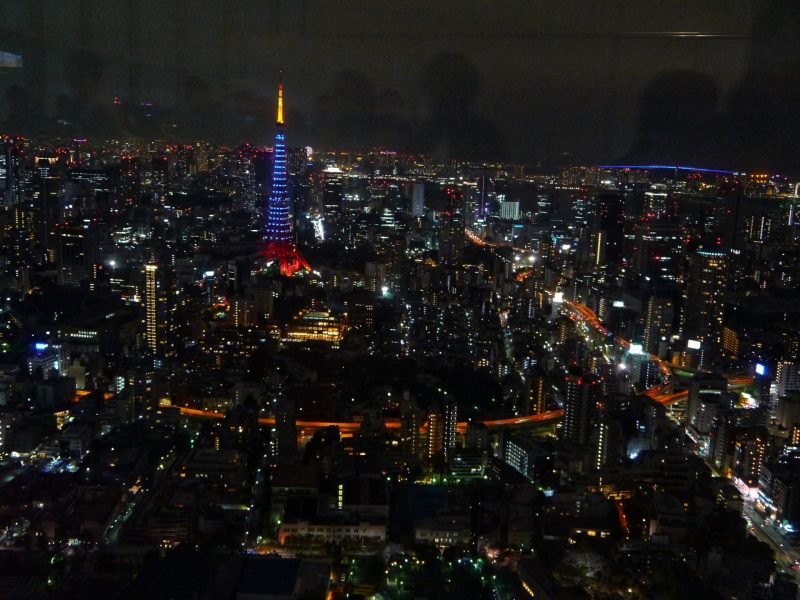 From Shibuya, we took a short metro ride to Roppongi to check out the best Tokyo city view at the Roppongi Hills Tokyo City View Observatory. The Roppongi Hills Observation Deck is located in the Mori Tower which provides a great choice for late evening sightseeing.
The panoramic Tokyo City can be viewed at its 52nd-floor indoor observation deck and the outdoor 270 meters high Sky Deck. A ticket is required to access this one of the tallest buildings in Tokyo and you can get fast access ticket from Klook at a cheaper price.
Click here for Roppongi Hills Observatory Tickets from Klook
At the end of the day, I got the metro back to my hostel in Ueno. This was a chilled location and fairly cheap as it's slightly outside of the main tourist areas. The hostels in Japan are exceptionally clean and often with private, capsule-style beds. Of course, there are many Tokyo hotel options for couples as well.
Tokyo itinerary on Day 1: Visit Meiji Jingu Shrine, Takeshita street in Harajuku, and spend time in Shibuya. Have the best night view in Tokyo at Roppongi.
Day 2: Asakusa, Ueno, Akihabara
On the first day, we suggest seeing the attractions in a central town. If you want to want to take extra time shopping and sightseeing, feel free to move extra time to Shibuya on day 2. While at the second time, we recommended exploring Northern Tokyo for its traditional and cultural attractions.
Asakusa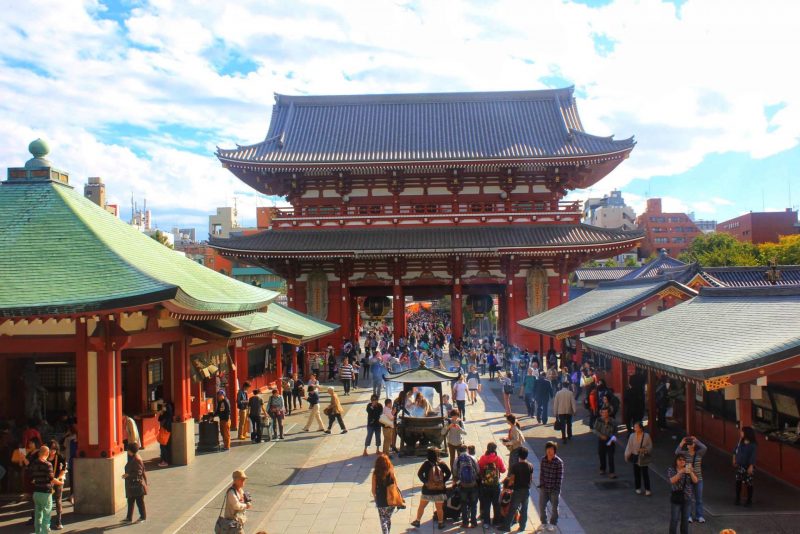 An excellent place to start your Day 2 in Tokyo itinerary is heading to Asakusa, Ueno, and Akihabara. All these places are located on the Northside of Tokyo and are best coupled together in your Tokyo itinerary.
Firstly, heading to Asakusa to see Tokyo's oldest Buddhist temple, Sensoji temple. It is one of the most iconic buildings and heritage of Tokyo.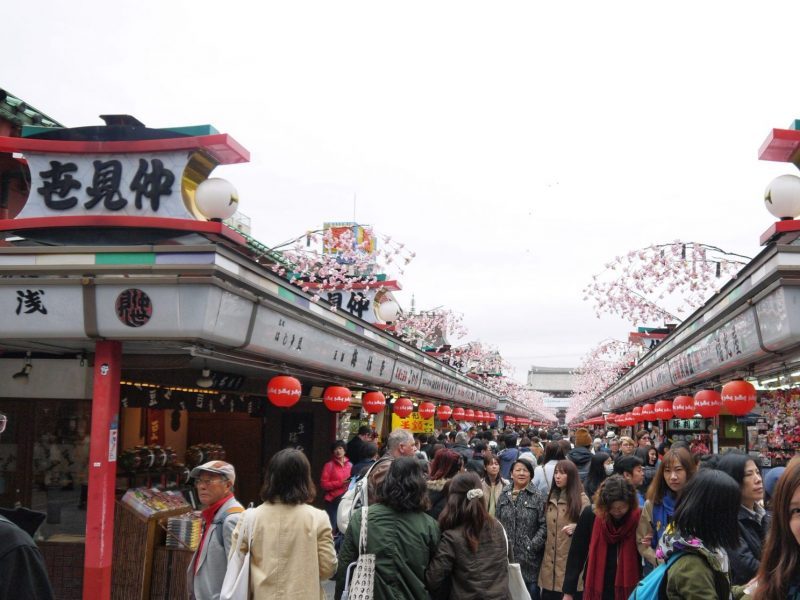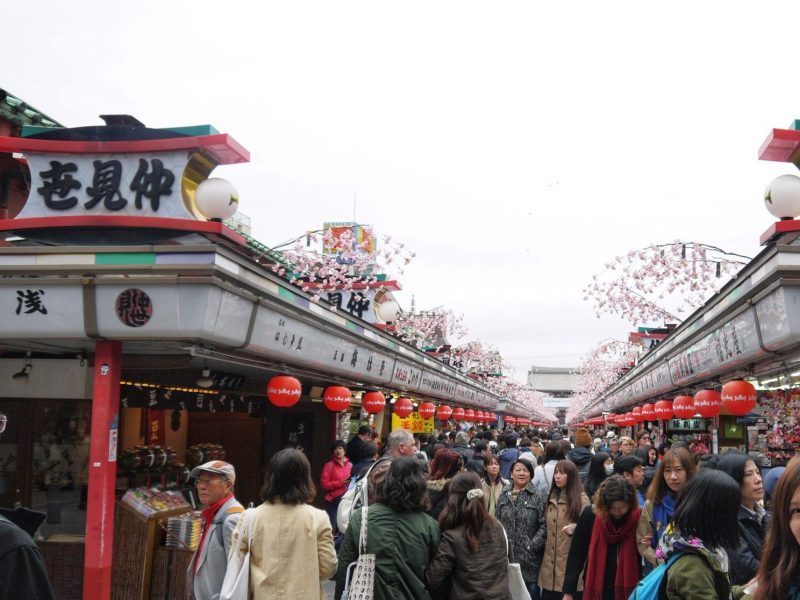 A visit to the Sensoji temple can feel the nostalgic atmosphere of the Edo period in Tokyo. The Kaminarimon, Nakamise Dori, and Sensoji Temple can easily spend your time in the morning. You can shop for traditional Japanese craft souvenirs in Nakamise Dori, try the Asakusa local snacks and explore the Sensoji temple.
Getting there: From Asakusa station (G19), take exit 1 and then walk 5 minutes.
Admission: Free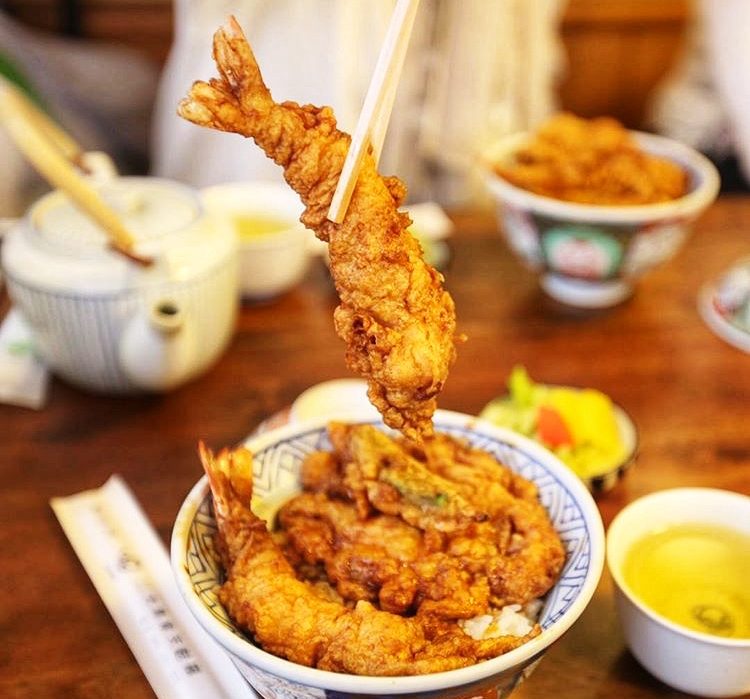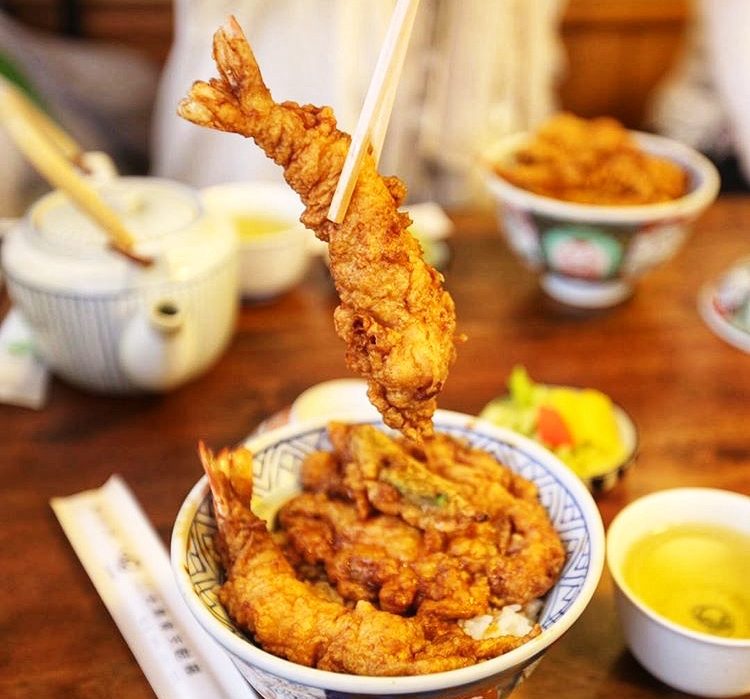 In the afternoon you'll want to have your lunch and we recommended to try the Asakusa must-eat food, Tendon rice. We tasted the mouthwatering Tempura and Tendon dishes in Daikokuta Tempura and highly recommended them. The tempura served in Daikokuya is using soft batter and is flavored with a generous amount of sesame-based sauce. So, it is soggy compared with the traditional crispy tempura.
Asakusa Food Blog: Daikokuya Tempura: Asakusa Must Eat Food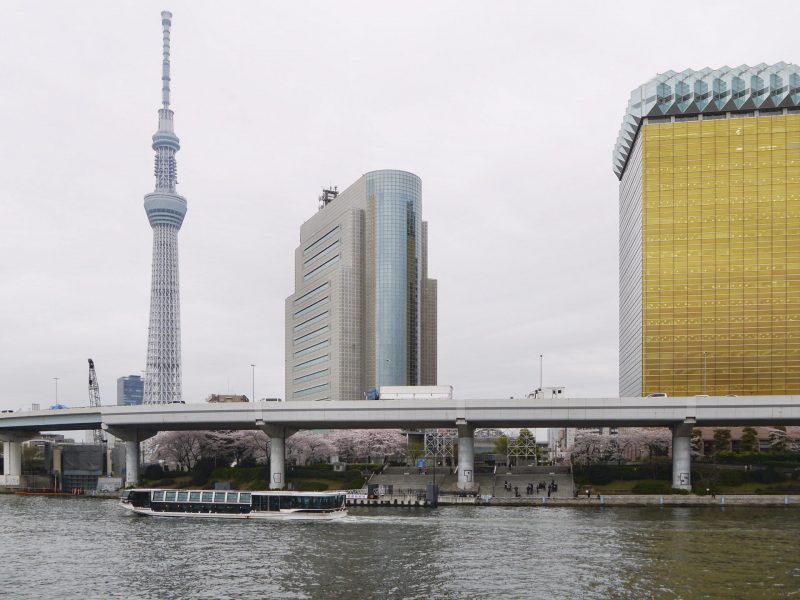 Next, take a short stroll to Sumida Park and see more on the Northern side of town. Sumida Park is a beautiful park lined with thousands of cherry trees along the Sumida River. Locals come here for a picnic, exercise, and jogging during normal times. But it is one of the popular spots for hanami viewing during the sakura season.
Get Discounted Tokyo Skytree Ticket
From Sumida Park, you can walk to Tokyo Skyree, another great place for the best aerial view of Tokyo. If you choose to get to Tokyo Skytree, you will get an excellent city view overlooking Tokyo.
Ueno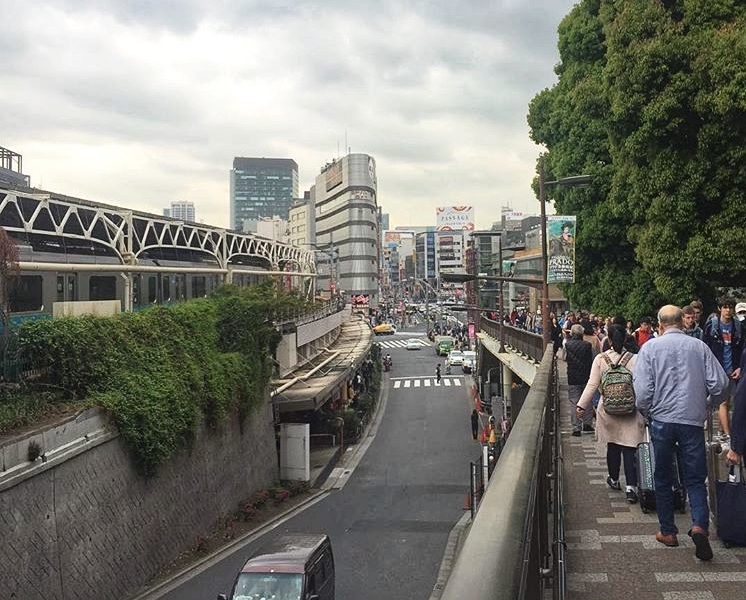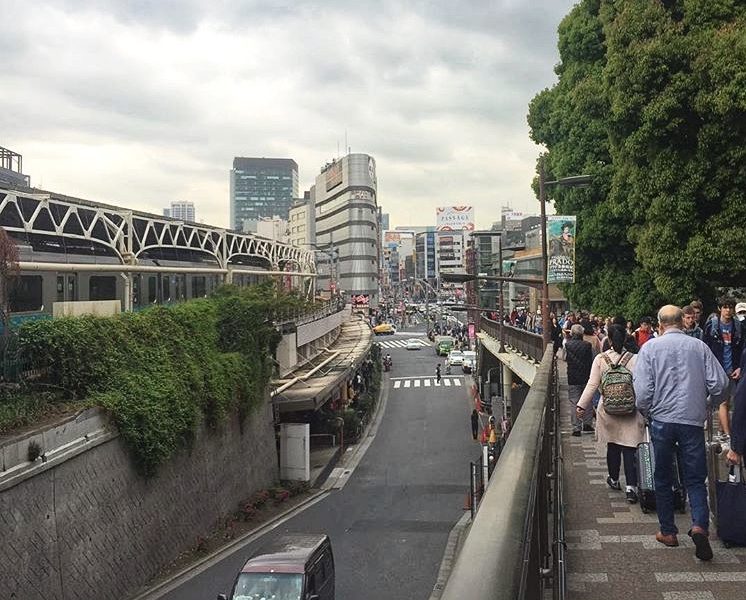 Next, take a short metro ride to Ueno Station and visit the Ueno park and Ameyoko street in Ueno. Whichever afternoon activity you choose, we recommend spending at least two to three hours in Ueno.
Getting there: Take the train to Ueno Station (G16, H17). For Ameyoko, take exit 5B and walk for about 1 min.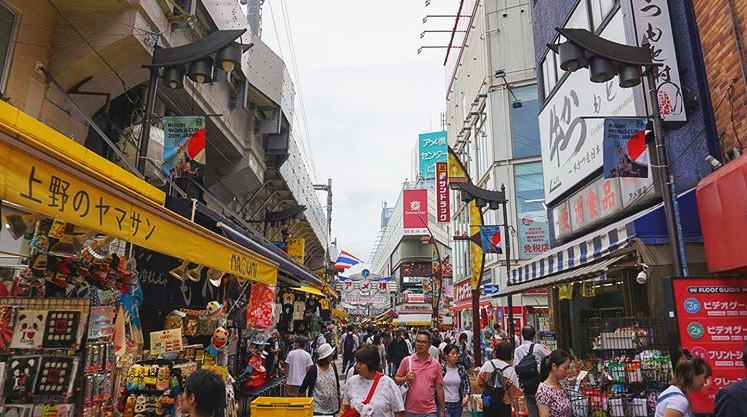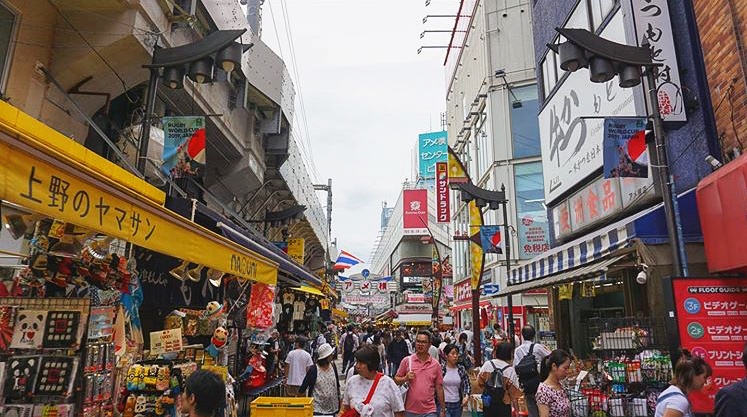 Ueno Park is a large public park in Tokyo and it has temples, shrines, museums, and even Tokyo's oldest zoo inside the park. The park established in 1873 is very popular among locals. You can spend time wandering around the park or visiting the attractions inside the park.
While the Ameyoko street is a well-known shopping street with lots of cheaper stuff and food. Many locals and visitors love to come here to shopping. It is also the best place to get your souvenirs in Tokyo. Endless instagrammable Neon signs on this discount shopping street!
If you have more time, you can visit the legendary electric city Akihabara, a place that is famed for its electronic retailers, anime, cosplay, and video games. But we choose to spend more time in Ueno and have an amazing dinner before ending our day 2 Tokyo itinerary.
What else would you add to your Tokyo itinerary?
Tokyo itinerary on Day 2: Spend time in Asakusa including Sensoji temple, Nakamise Dori, and taste the Asakusa must eat food, tendon rice. Afternoon head to Ueno and visit Ueno Park and Ameyoko. Have a wonderful Japanese cuisine dinner.
Day 3: Tsukiji Market/Toyosu Market, Tokyo Tower, Odaiba
If you love Japanese food, especially sushi, visiting the Tsujiki Fish Market in Tokyo is a MUST! It has the best sushi in Tokyo, freshly caught, and direct delivered from the fisherman. The Tsujiki Wholesale Market consists of an inner market that is known for its Tuna auction and fresh seafood market, and also an outer market with restaurants and shops lined along the narrow lane.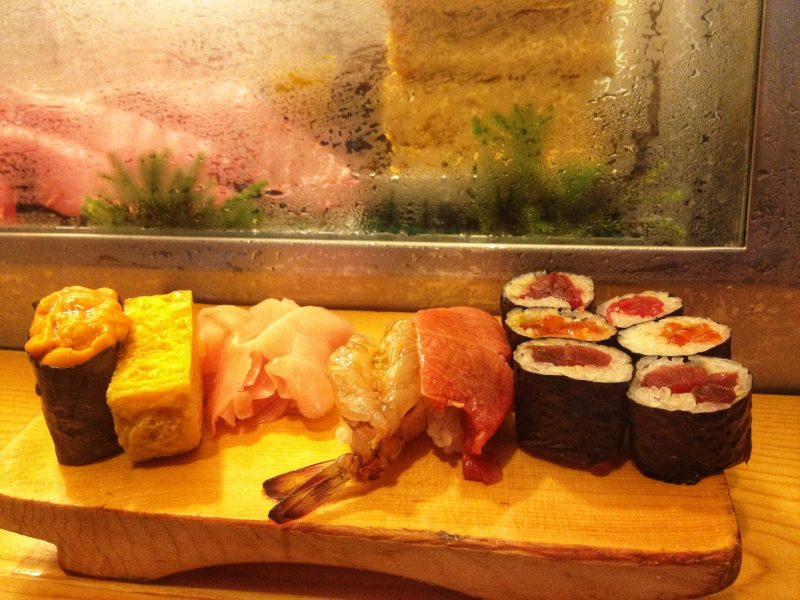 The two most popular sushi restaurants are Sushi Dai and Daiwa Sushi. Whenever we visited Tokyo, we sure will allocate time and return to the Tsukuji market for its sushi breakfast. However, take note that the inner market has moved to Toyosu Market in October 2018, which means most of the restaurants also move to Toyosu Market.
We love the omakase set from Daiwa Sushi. The chef will serve you whatever sushi they can make with the day's ingredients. It was so fresh and delicious that it melted in my mouth.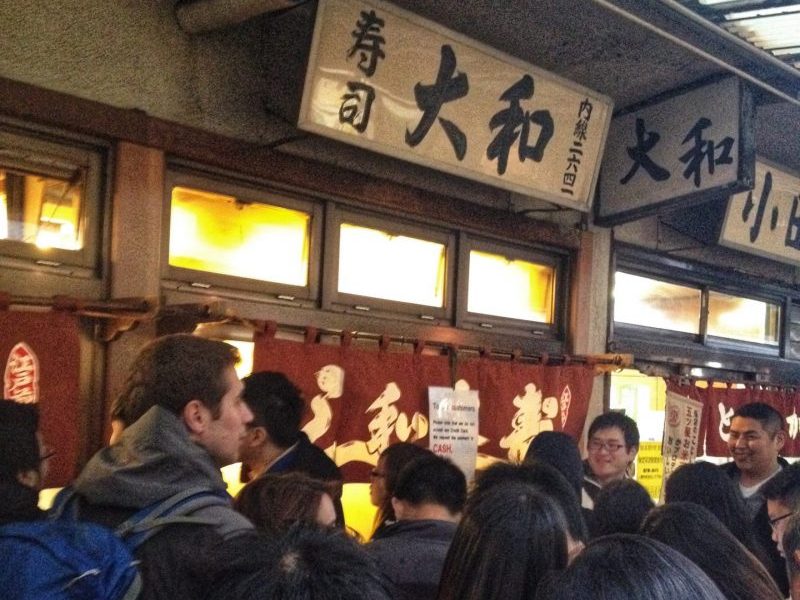 Take note that you'll have to come early at the crack of dawn as the waiting lines are crazy for those popular restaurants. If you don't make it to the queue then pick a random stall with the shortest queue. It is also another good option.
Tsukiji Market/Toyosu Market
Admission fee: Free!
Operating Hours: From 5 am to 5 pm. Closed on Sundays and public holidays.
Note: Subway train starts operating a 5:20 am.
How To Get To Tsukiji Market: A short walk from either Tsukiji Shijo Station (Oedo Subway Line) or Tsukiji Station (Hibiya Subway Line).
How To Get To Toyosu Market: The nearest subway station is Toyosu Station (Tokyo Metro Yurakucho Line).
Tokyo Tower
After your sushi breakfast, start your Tokyo adventure in other modern and energetic areas of Tokyo. Have a short walk to Ginza, the Tokyo version of New York`s Fifth Avenue for high-end shopping.
Alternatively, take a short metro ride to the Zojoji Temple, the head Buddhism temple in the Kanto region. You can also couple your Tokyo Tower visit with Zojoji Temple as both situated within walking distance. The Zojoji Temple is one of the best places to view the Tokyo Tower during the cherry blossom season.
From Zojoji Temple, we enjoyed a relaxing stroll to Tokyo Tower, the signature tower of Tokyo.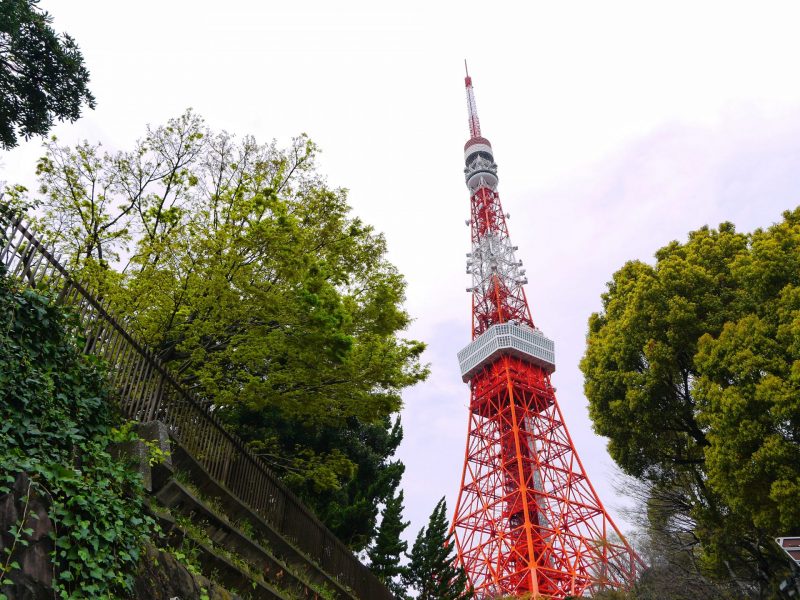 Build in 1958, Tokyo Tower was once the tallest building in Japan inspired by Eiffel Tower in Paris. It is now the second tallest building after the completion of the Tokyo Skytree. You can choose to visit the observatory deck of Tokyo Tower to enjoy the magnificent city view.
Get Discounted Tokyo Tower Ticket Here
Tokyo Travel Tip: Get your Tokyo Tower Admission Ticket from Klook. It is super easy to redeem and use and you can save a lot of queueing time.
Tokyo Tower (Book Here)
Admission Fee to the observation decks: ¥900 yen (Main Deck), ¥2800 (Main and Top Decks).
Operating Hours: Main Deck (150m) 9:00-23:00 (Last admission 22:30), Top Deck Tour (150m and 250m) 9:00-22:45 (Last Tour 22:00-22:15)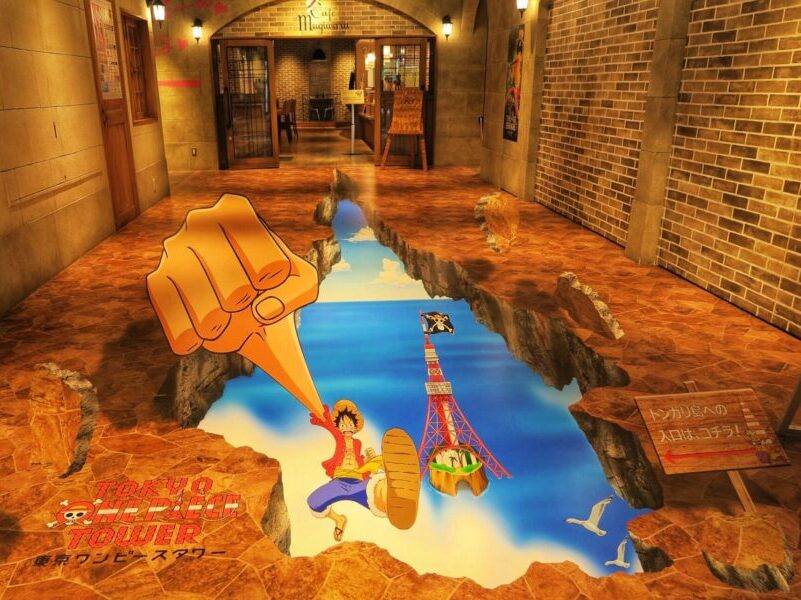 We chose to spend the afternoon time in Tokyo One Piece Tower. It is an exciting indoor amusement park inside the Tokyo Tower that features the most popular manga series in the world, ONE PIECE.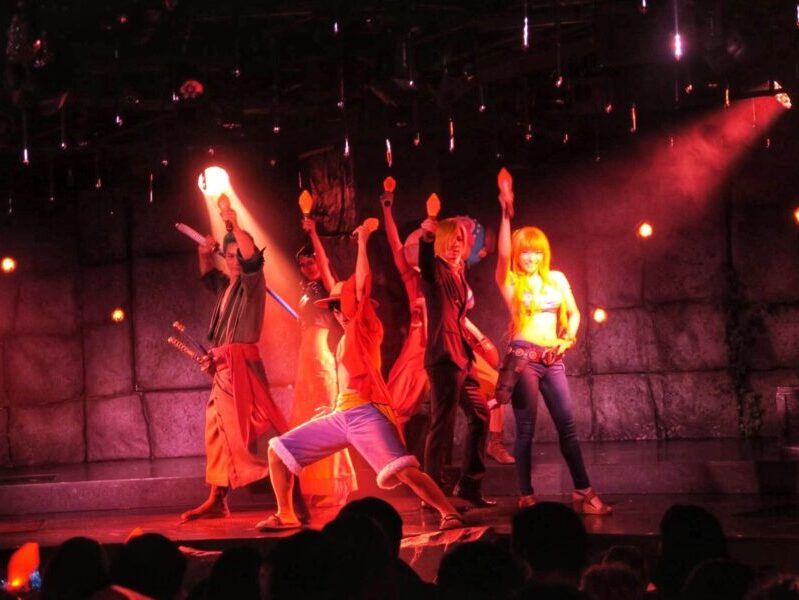 The attractions inside the Tokyo One Piece Tower include Nami's Casino and Luffy's Endless Adventures. Usopp's Ball Shooting Game, Brook's Horror House, Soul Edge of Zoro, and the live stage show. There are also games and interactive exhibitions to experience. A must-see for fans of One Piece!
How To Get To Tokyo Tower: Get to Onarimon Station (Toei Mita Line), Akabanebashi (Toei Oedo Line) by train.
Odaiba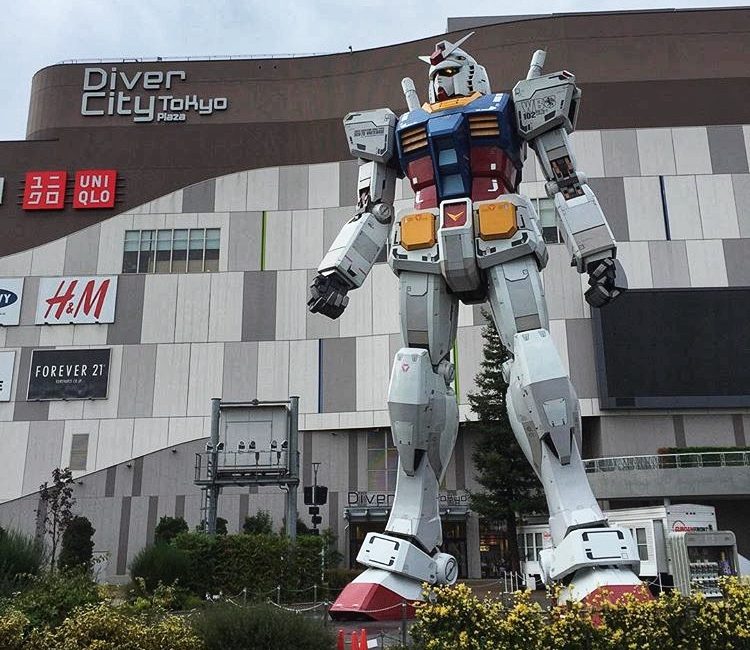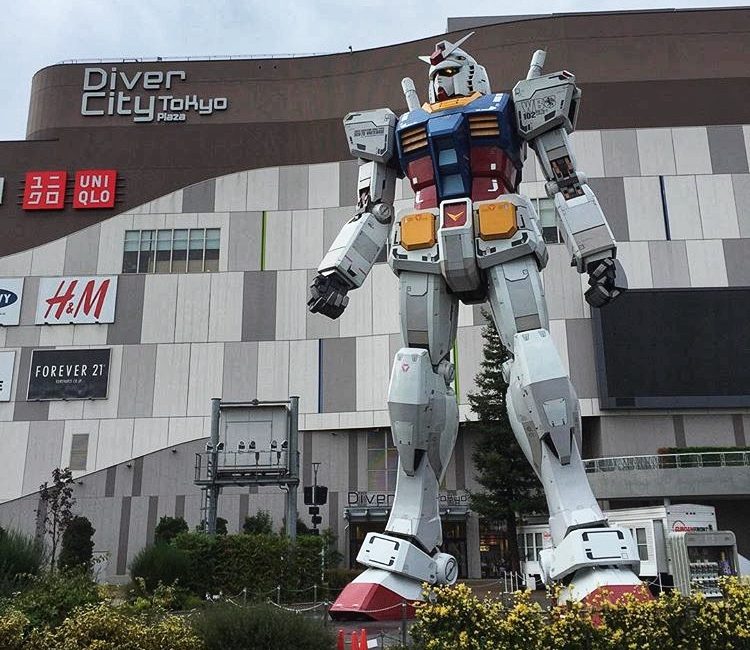 In the late afternoon, we took the train to Odaiba, a man-made island in Tokyo Bay. Original create to protect the city from marine attracts, and now become a great place for couples, families, kids, and also tourists.
There are various seaside activities and some the unique tourist activities to do in Odaiba:
Relaxing stroll in promenades and enjoy the iconic view of the Rainbow Bridge, Odaiba Statue of Liberty. The view is particularly beautiful during nighttime.
Shopping in the entertainment complex including DiverCity Tokyo Plaza and AquaCity. Take an iconic photo shot with Gundam.
Odaiba Oedo Onsen Monogatari: A large onsen spa complex near Tokyo Bay featured both indoor and outdoor hot springs, a food court, and a fun arcade. Spend your time in Japan's Edo period recreation and relaxing by soaking in an onsen bath. [Permanent Closed]
TeamLab Planets: Digital museum that combined art and technology is one of Tokyo's newer popular attractions. It offers immersive viewing and an Instagrammable art experience for visitors. Extremely popular and make sure to purchase your ticket early!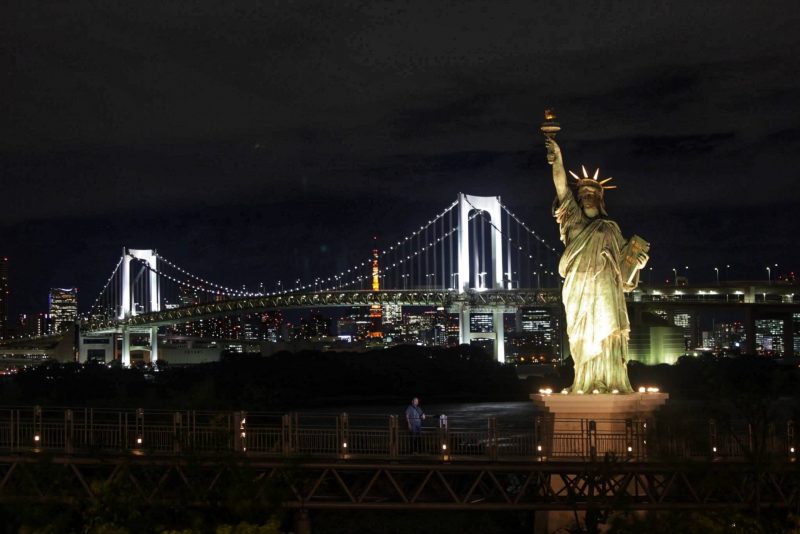 How To Get to Odaiba: The main transportation hub is Odaiba-Kaihinkoen Station. From Shinjuku Station to Shiodome Station (Toei Oedo Line) or from Tokyo Station to Shimbashi Station (JR Yamanote Line).
Day 4 and Day 5: Day Tour Outside Tokyo
For the first three days, you will be spending most of your time covering the attractions in the city area. On day 4 and day 5, you can then dive into the day trip options for one day to two days for this suggested itinerary for Tokyo.
There are a few day tours outside Tokyo that can be considered such as Hakone and Kawaguchi-ko.
Hakone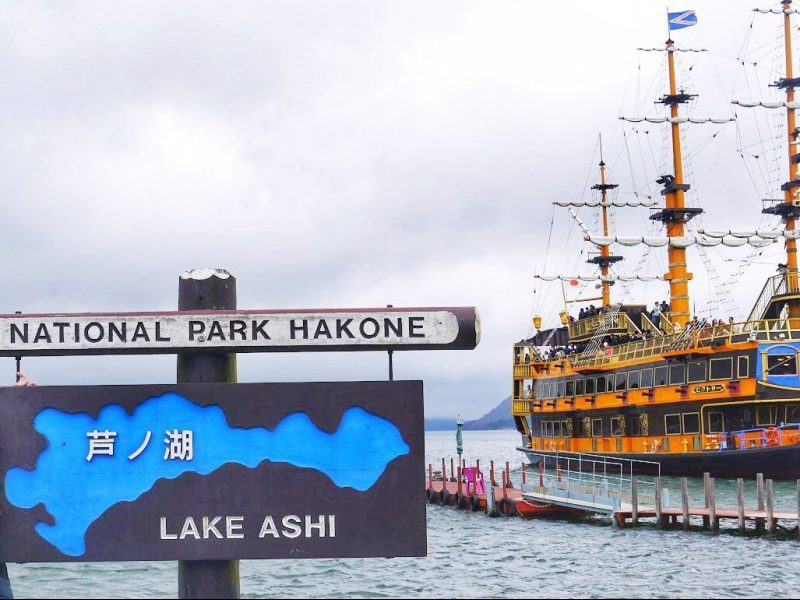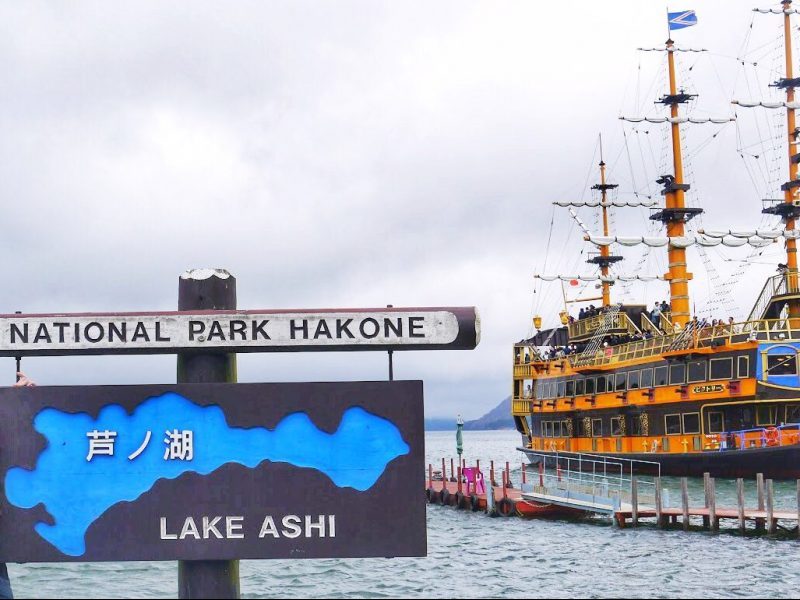 Day tours outside Tokyo, Hakone: Experience some of Tokyo's beautiful nature and onsen paradise. Hakone is easily connected directly from Shinkuju station by train. Purchase a Hakone Free Pass as it saves you a lot of money by freely accessing all the seven modes of transportation in Hakone.
Reserve Hakone Free Pass and redeem it at Odakyu Sightseeing Service Center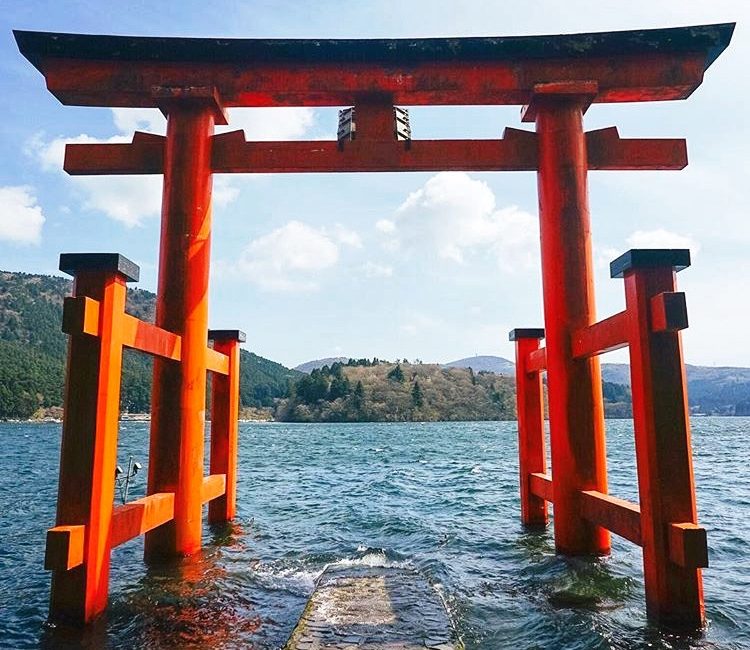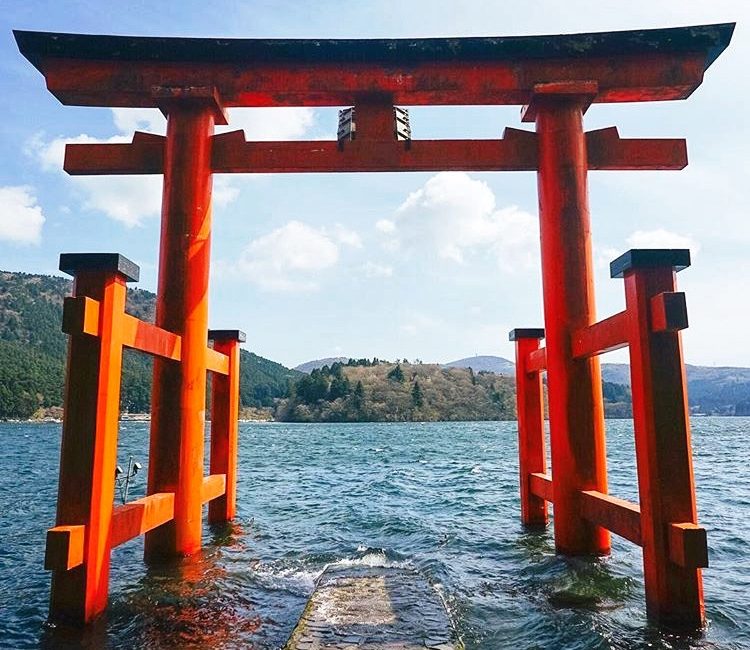 Spend your day time wandering around Hakone and its beautiful surrounding. Admire Mount Fuji, take the ropeway way to view the Owakudani Hell Valley (大涌谷), or enjoy the boat cruise at Ashino-ko lake.
Don't miss visiting Hakone's biggest tourist attraction – the bright red floating Torii gate out in the sea.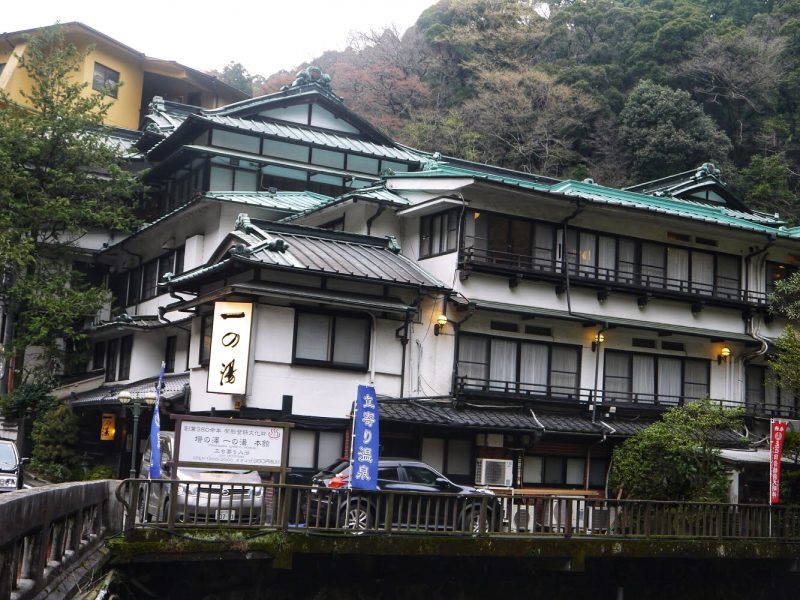 In the late evening, check in and stay one night in the traditional Japanese Ryokan. Hakone is very well-known for its hot spring baths (Onsen). Soaking in the natural hot spring bath, indulge in the kaiseki Japanese cuisine while enjoying the natural beauty of this national park.
More detail on planning your trip to Hakone:
Kawaguchi-ko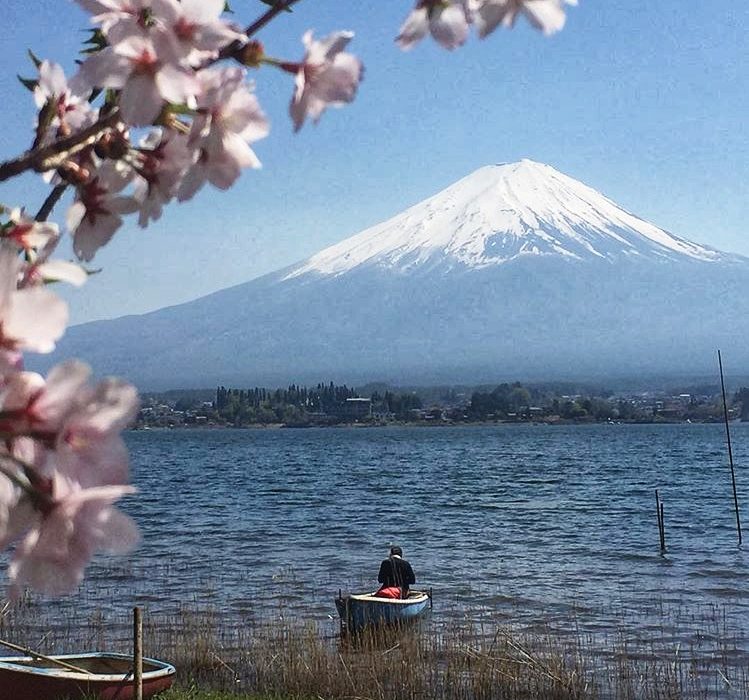 Day tours outside Tokyo, Kawaguchiko: The northern base of Mt Fuji mountain that famous with Fuji Five Lakes (Kawaguchiko, Saiko, Yamanakako, Shojiko, and Motosuko). Among all, Kawaguchiko is the most accessible and offers the most things to do.
Kawaguchiko is extremely popular for the Shibazakura festival in May. The breathtaking pink moss is blooming against the backdrop of Mt Fuji.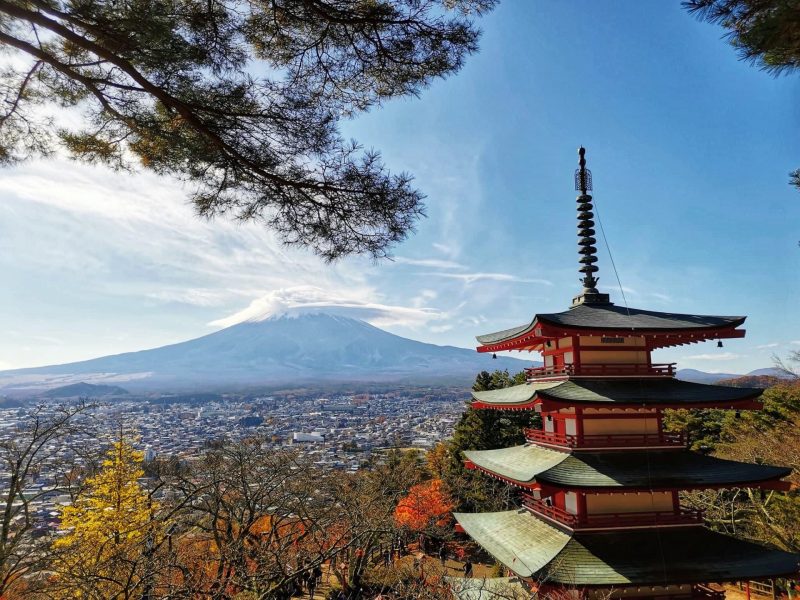 The Red Chureito Pagoda with Mount Fuji in the background is one of the popular attractions in the Fuji Five Lakes area. 
Alternatively, take a close-up look at Mt Fuji and climb up Mt Fuji which opens from July to September each year. During this time, thousands of hikers from around the world will conquer this active volcano mountain. 
Keep in mind that, all the attractions are popular among locals and travelers. Please plan your itinerary, where to stay, and transportation.
Day 4 and day 5 on Tokyo itinerary: Trip to Hakone (Option A) or Kawaguchiko (Option B). Spend nighttime in a traditional ryokan with a natural hot spring bath.
Have Some Extra Time in Tokyo?
If you're even up for more fun with extra time to spend in Tokyo, be sure to check out our suggestion below. There are tons of places to enjoy Tokyo activities and can be freely included in your Tokyo itinerary. But you need to do a little research and plan to have the most enjoyable time possible. 
Popular things to do to add to your Tokyo itinerary:
teamLab Borderless and teamLab Planets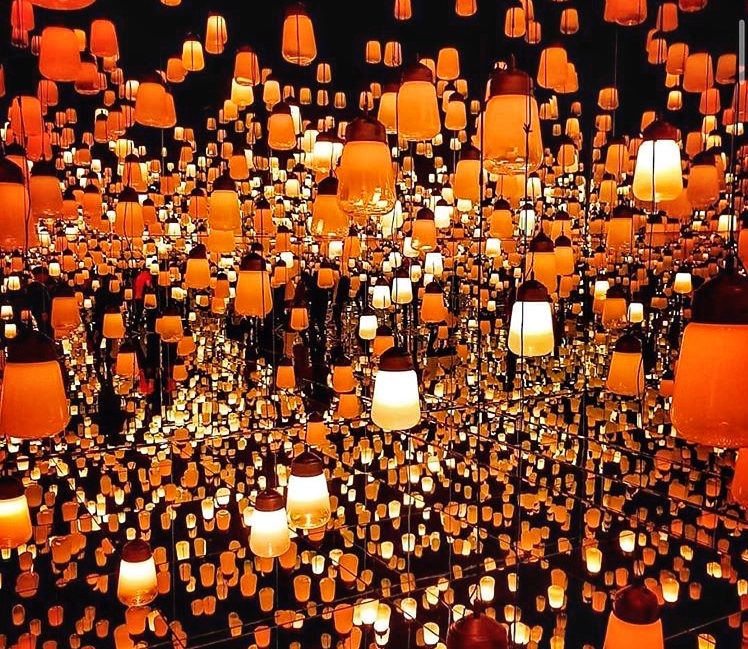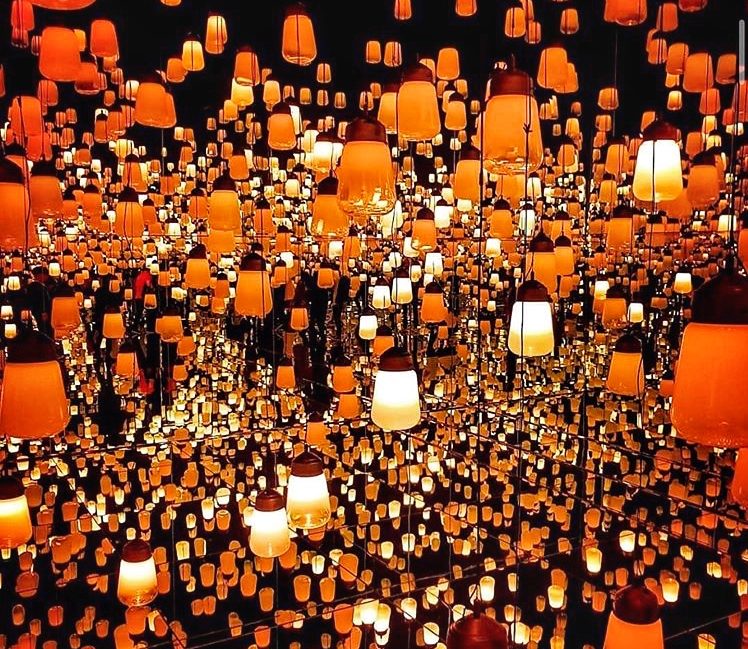 The amazing TeamLab Borderless and TeamLab Planets are gaining popularity in recent years. These two digital art museum is at the forefront of artistic expression and digital interactive art that tickle your senses. Although you might see a lot of photos before visiting, the actual experience brings a different kind of feeling to the senses. An absolute must for any contemporary art lover.
However, we suggest trying to avoid the weekend as there are so many people to enjoy the visual sensation. You may need to line up just to want to get in! To save time, we recommended purchasing your ticket in advance via Klook. You can just scan in the QR code and you're ready to explore the amazing artistic world with light and music.
Expected duration: Three to four hours.
TeamLab Planets (Get the Skipped the Line Ticket from Klook)
Admission fee: ¥3,200
Nearest Subway Station: Toyosu (Tokyo Metro Yurakucho Line)
TeamLab Borderless (Get the Skipped the Line Ticket from Klook) [Temporary Closed]
Admission fee: ¥3,200
Nearest Subway Station: Aomi (Yurikamome Line), Tokyo Teleport (Rinkai Line)
Tokyo Disneyland and Disney Sea
Disneyland lover please don't miss this! The Tokyo Disneyland resort comprises Tokyo Disneyland and Tokyo DisneySea is Japan's most magical and nostalgia-inducing locations. Explore both parks, watch the shows and parades, and join Mickey Mouse and all the other prominent Disney characters.
Tokyo Disneyland is notoriously crowded all year round. Consider pre-booking to save time on queueing purchase ticket on-site. You can buy the Tokyo Disneyland ticket at a cheaper price from Klook. Just the QR code for easy access so you won't have to queue to get tickets later.
Tokyo Disney Resort Passport (E-Ticket)
Expected duration: Whole Day!
How To Get To Disneyland Tokyo: The nearest station is JR Maihama Station (Keiyo Line).
Tokyo Travel Tips: If you only have limited time and only can choose between Tokyo Disneyland or Tokyo DisneySea, visit the Tokyo Disney Sea! In my opinion, DisneySEA in Tokyo is more unique than Disneyland.
Ghibli Museum, Mitaka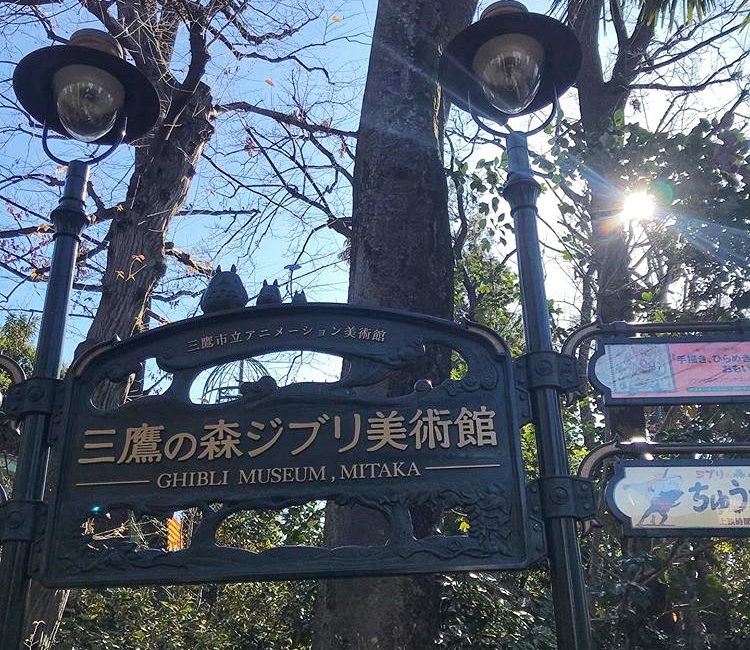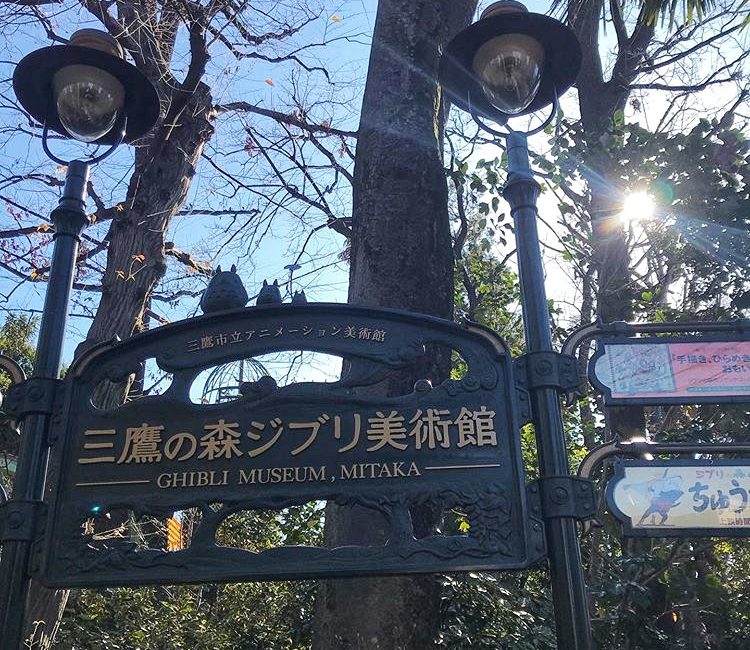 The Ghibli Museum is a unique and whimsical museum dedicated to the Japanese animation studio. Here you can gain insight into the history of the magical movies including Spirited Away, My Neighbor Totoro and all the amazing film from the Ghibli studio.
Due to its massive popularity and a limited number of visitors by day, it is very hard to get a ticket especially since they don't sell tickets at the museum. You can book your advance ticket at Klook and pick it up once you landed at the airport. Take note you cannot specify your visiting time and only can accept the assigned time based on the day.
Expected duration: Two to three hours.
Ghibli Museum
Admission Fee: ¥1000 for adult, ¥700 for ages 13-18, ¥400 for ages 7-12, ¥100 for ages 4-6, FREE for under 4 year old
Nearest Station: Mitaka (JR Chuo Main Line)
Street Go-Karting Experience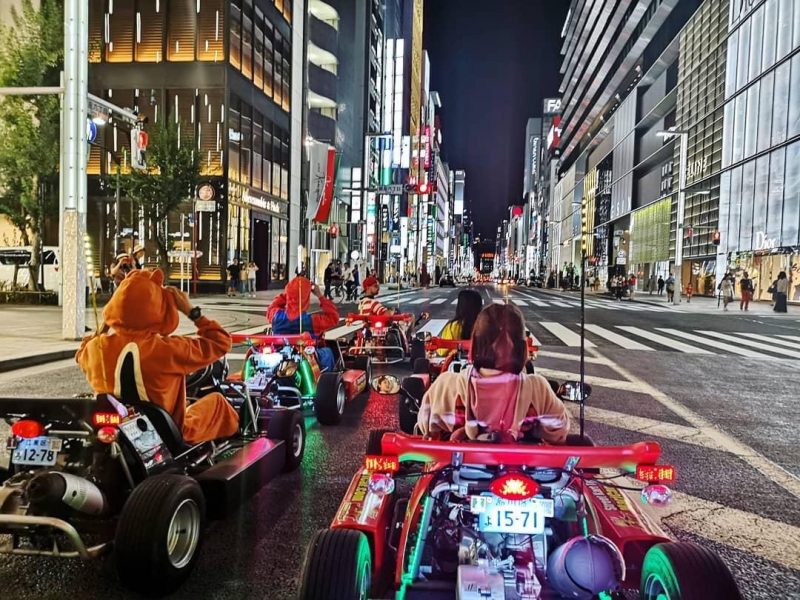 Probably one of the most memorable experiences during one of my Tokyo itineraries. The Street Go-karting experience was such an amazing experience and a highlight of my Tokyo trip!
Driving the streets by go-kart is one of the most thrilling ways to see Tokyo's Otaku paradise. We recommended taking a 2-hour ride around Akihabara, Asasuka, Ueno, and Tokyo town in a cart with Mario or other costumes. Definitely, something that you have to experience when in Tokyo!
Street Go Karting Experience in Akihabara
Location: Building Sasage B1F, 2-4-6 Sotokanda, Chiyoda-ku, Tokyo.
Robot Restaurants
If you want the Tokyo-only experience, head to the robot restaurant to enjoy the interaction with robots. This crazy 90-minute show will entertain you with high-tech laser displays, dances, and incredible high-energy robot shows.
Robot restaurant is definitely a cool place to witness Japan Nightlife. However, I suggest you lower your expectation of food and focus on the experience. You will see an array of dancers, robots, and dazzling special effects. If you aren't comfortable with loud music and crazy lighting, I advise you to skip it. Else, people say that watching a show in a Robot restaurant is one of the must-do in Tokyo. You can reserve your ticket via Klook since they provide the cheapest piece.
Reserve your visit to Robot Restaurants HERE
Tokyo Travel Tips: The first show (4 PM) at a slightly cheaper price.
Overview: My 5 Days Tokyo Itinerary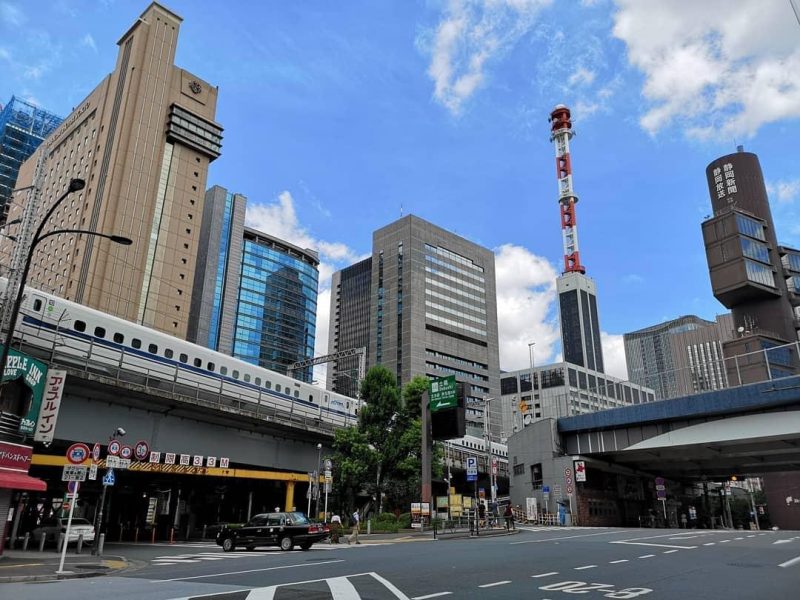 Last but not least, I hope this Tokyo itinerary has inspired you to spend a little more time in Japan's most lively city. I absolutely love Tokyo and all the incredible experiences that I had here. The modern city and traditional cultural attraction, mouthwatering food, for sure there is something for everyone in this amazing city.
Here is some quick Tokyo travel guide when planning your itinerary:
How many days do I need in Tokyo?
We recommended spending 3 to 5 days in Tokyo to fully explore this amazing city. 3 days in Tokyo city give you enough time to see this amazing lively city. Spend another 1 to 2 days to outskirt Tokyo such as Hakone, Mt Fuji, and Kawaguchi-ko.
How much Should I Budget For Food per day in Tokyo?
The meal price can vary in Tokyo but the average cost of a meal in Tokyo is about ¥2,000 – ¥4,000. We plan for ¥5,000 – ¥7,000 on meals per day. You can still able found cheaper food (<¥1,000) and spend less money if budget is a concern.
How much money do I need per day in Tokyo?
The total budget for accommodation, food, attractions ticket, and transport is average at about ¥20,000 per day in Tokyo.
How do you travel around Tokyo?
Subways and trains are the best way to get around Tokyo. Just prepare a SUICA or Pasmo card to pay for your transport.
Is it worth getting a JR Pass in Tokyo?
The JR pass could be worth it if you're planning to travel for long-distance journeys such as from Tokyo to Osaka, Kyoto, Hiroshima, or Hokkaido, especially on a return trip. You don't need JR Pass if only visiting Tokyo city.
Continue Read on
Last but not least, spending three days is absolutely the minimum amount of time to truly experience this city. While spending extra time to gain a better travel experience and discover the little hidden gem. If you've enjoyed this Tokyo itinerary, please make sure to include those amazing attractions on your trip.  Enjoy your trip to Tokyo!
How To Plan your trip to Tokyo (Must read for first-time visitors):
Tokyo Food Blog:
Tokyo Transportation Guide
Planning on a trip to Hakone, an easy day trip from Tokyo? Check out our Hakone itinerary by using Hakone Free Pass.