Last updated on October 2nd, 2023
One day Otaru itinerary is an absolute must for any Hokkaido trip at any time of year. There are many things to do and see in Otaru even for a 1-Day trip. It is even perfect to add in a visit to Nikka Whisky Distiller, which located nearby with only 30 minutes from Otaru by train.
Otaru (小樽) is located nearby Sapporo with only 38 km away by 49 minutes of JR train. It is a great sightseeing city with a casual day trip from Sapporo. The European-influenced harbor front city is full of charm with beautifully preserved canal areas and historical buildings.
Take a visit to Otaru Canal to see their beautiful canal and building. Next, wandering around in Sakaimachi street to take a look at their glassware fine art. Or taste the world-famous pastry and dessert. Added, being one of the port cities in Hokkaido, Otaru is famous for its seafood cuisine.
In this Otaru travel guide blog, read on to see how we plan on our Otaru itinerary together with a whiskey tasting at Nikka Distillery within one day.
Getting To Otaru From Sapporo
Otaru is easy to access from Sapporo with several trains per hour. The single train journey will cost ¥640. The journey will take about 30 to 45 minutes depending on the train types.
Planning on Otaru Itinerary
Planning on a 1-day Otaru itinerary together with Nikka Whisky Distiller is doable. Otaru, one of the must-visit cities in Hokkaido is famous for its beautiful canal and historical sightseeing.
However, a full-day trip to central Otaru itself might be too long. So, it is best to include the side visit for your Otaru trip. We choose Nikka Whisky Distiller which nearby located 30 minutes from Otaru by train.
Here is my trip to Otaru and surrounded that we strongly recommended. My visit to Otaru was started with a marvelous seafood donburi at Sankaku market. Next, we proceeded to Nikka Whisky Distiller to know more about Japan's best whiskey. Keep reading as my second half was back to Otaru. We visited the Otaru Canal, Sakaimachi Street, and Mt. Tenguyama. All are must-visit Otaru attractions when you are getting there.
Otaru itinerary (what to do in Otaru):
Have a marvelous bowl of seafood donburi in Sankaku Market
Tour the Nikka Whisky Distillery
Strolling at Otaru Canal
Wandering Around at Sakaimachi Street
Panoramic night view at Mt. Tenguyama
Have Marvelous Seafood Bowl in Sankaku Market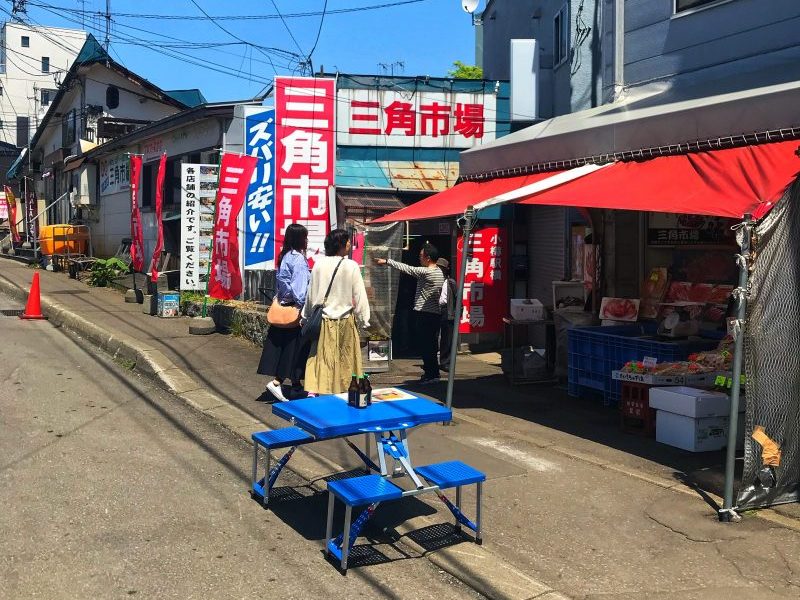 When you are in Hokkaido, you should try the seafood bowls! Most importantly, all the Hokkaido seafood are gathered at the Otaru morning market.
Sankaku Market is one of the best morning market in Otaru. Being near Otaru station, it is very convenient for visitors to experience for Japanese local market.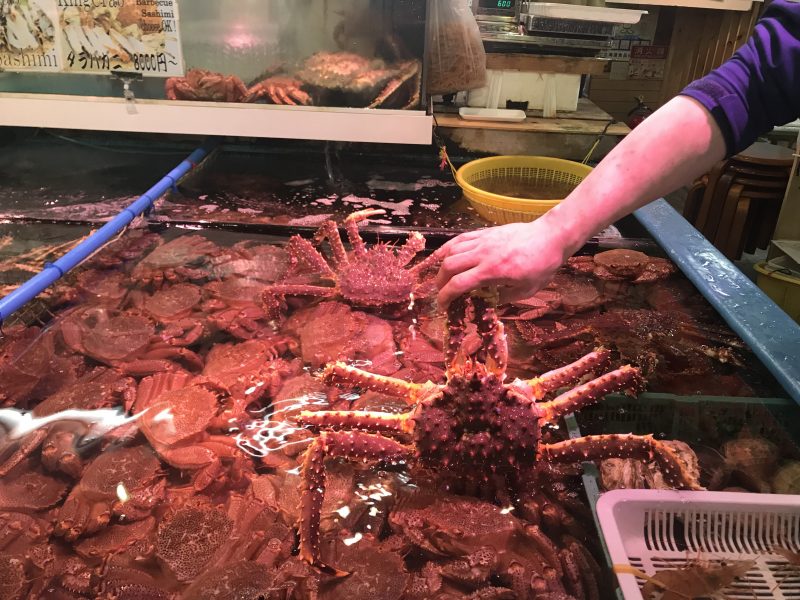 Local produce, vegetables, seafood such as crabs, sea urchins, scallops are selling fresh in Sankakuku Market. Added, there are few dining halls where you can eat superb fresh seafood like sashimi, seafood bowl, and other dishes.
Generous Seafood Bowl at Ajidokoro Takeda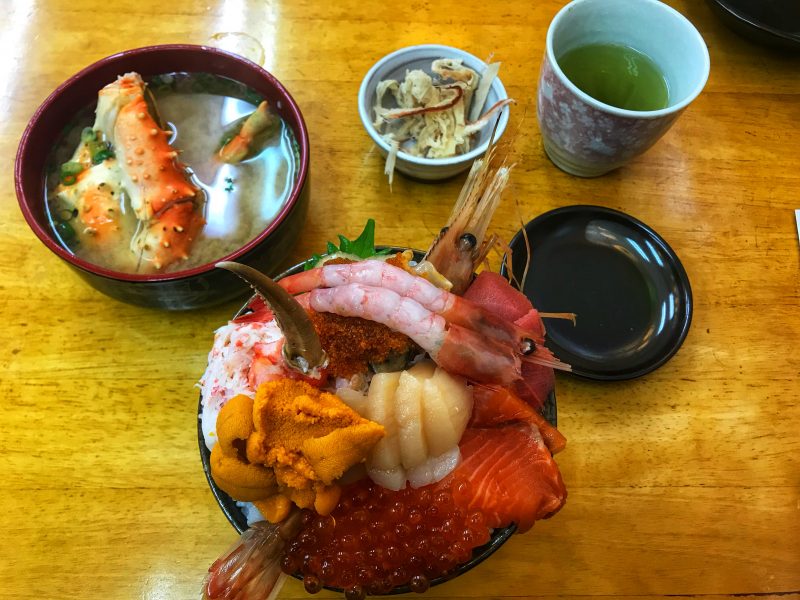 Sankaku Market is my first stop for the Otaru day trip. It is a great place to have a fabulous fresh seafood bowl! We visited the Ajidokoro Takeda to try on their seafood bowl. This restaurant is a small shop located in the middle of the alley. You hardly can't miss it when you pass by. It is a pretty small shop but full of local taste.
Our seafood bowl is so delicious with a generous portion of seafood on rice. The complimentary soup comes with crab legs and tastes extremely fresh. Another complementary side dish, dried squid strips infused with squid ink also tastes good. Price is reasonable and indeed less expensive than the restaurants at the Curbside Wholesale Market. We highly recommended it.
Getting to Sankaku Market: The nearest entrance is on your left side after out from Otaru station. Follow the stepped pathway and you will see the entrance. Opening Hours from 7:00 to 17:30 daily.
Related Article: Otaru Food Guide – Seafood Donburi at Sankaku Market
Tour The Nikka Whisky Distillery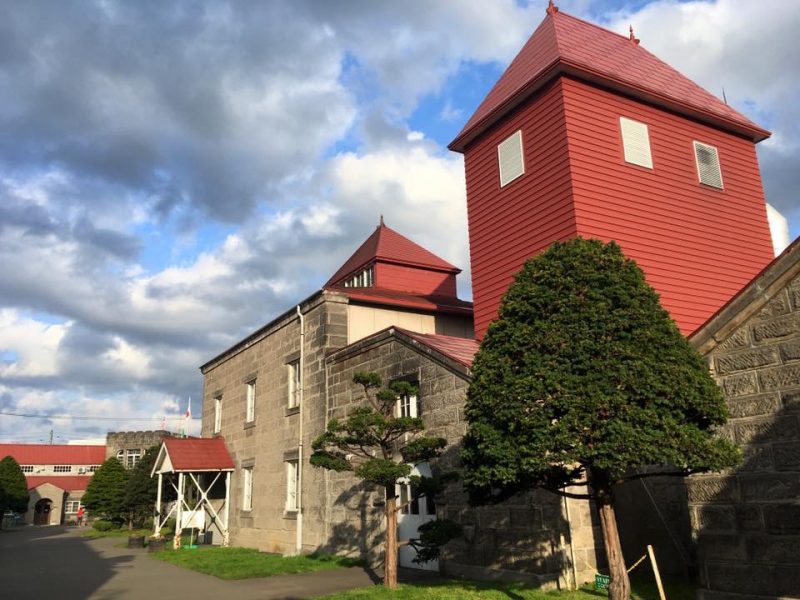 Next, we were headed to Nikka Whisky Distillery to know more on their world-class whiskey. Nikka Whisky is one of Japan's top whiskey makers and very popular among the whiskey lover. It has been recognized to rank among the world's best single malt whiskeys. Their main distillery in Yoichi is located in about 25 minutes by local train from Otaru.
From Otaru Station, we took the short train ride to Yoichi. The Yoichi Station can be reached in about 25 minutes by local trains with ¥360. Once you get out from the station, Nikka Whisky Distiller is easily reached with about 200 meters from the station.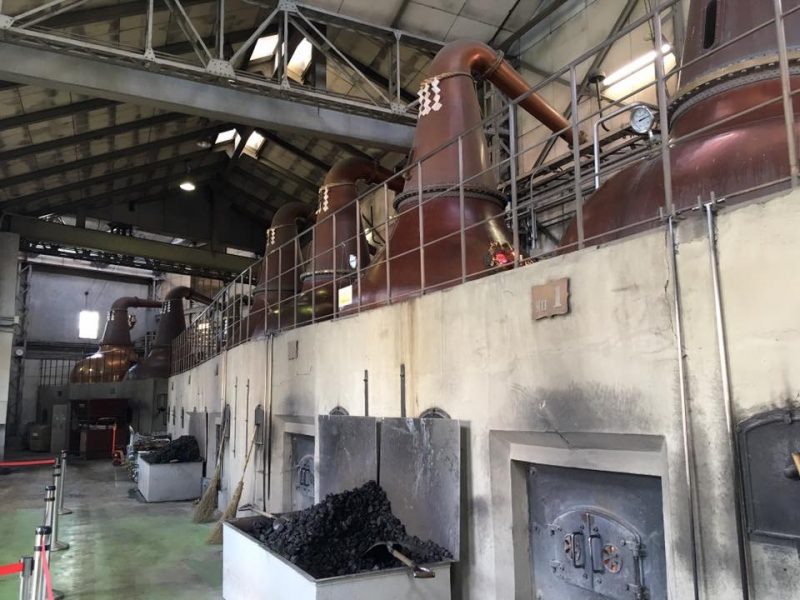 A free tour is only available in Japanese. However, a self-guided tour with an excellent brochure will lead us through various displays and information. It allows the visitor to follow the whiskey process from start to finish.
Added, you will find out all about Masataka Taketsuru, founder of Nikka and his wife, Rita, how they succeeded through difficulties. There is free whiskey tasting at the end of the tour; consisting of three generous served of whiskey.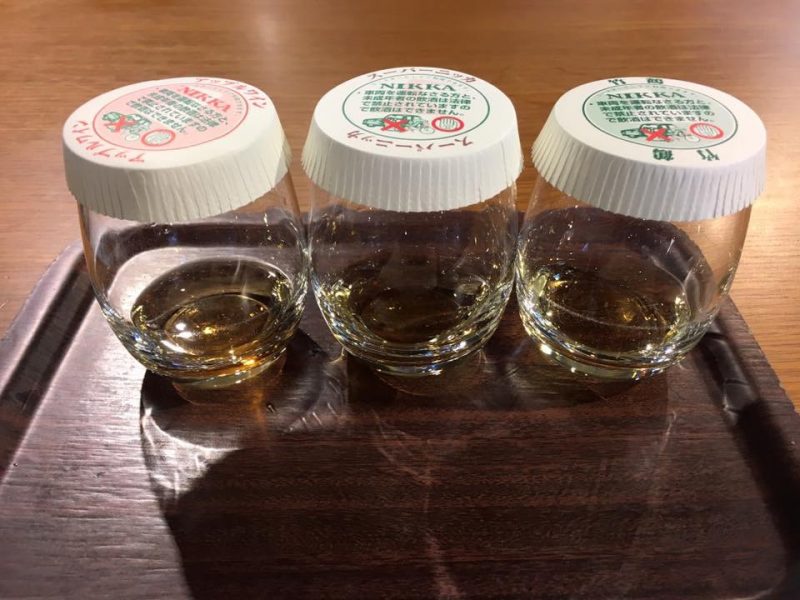 There is free whiskey tasting at the end of the tour; consisting of three generous served of whiskey.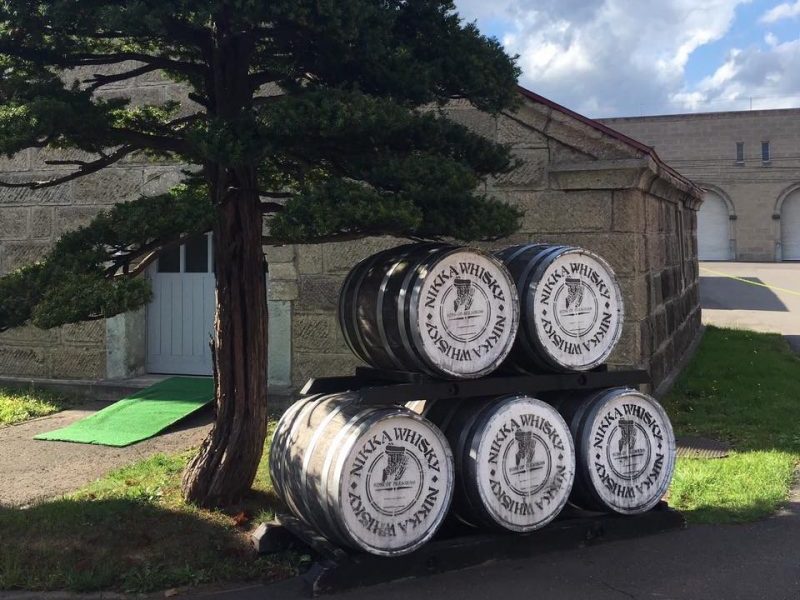 Overall, the trip to Nikka Whisky Distillery took about 2 to 3 hours including the wine tasting. If you have some time to spare while visiting Otaru, please pay a visit to Nikka distillery. It is an interesting place with an information trip to Nikka Whisky Distiller.
Getting to Nikka Whisky Distiller: Take the 25 minutes local trains from Otaru at ¥360. From Sapporo, the one-hour train journey will cost about ¥1070, with a one-time transfer at Otaru.
Strolling at Otaru Canal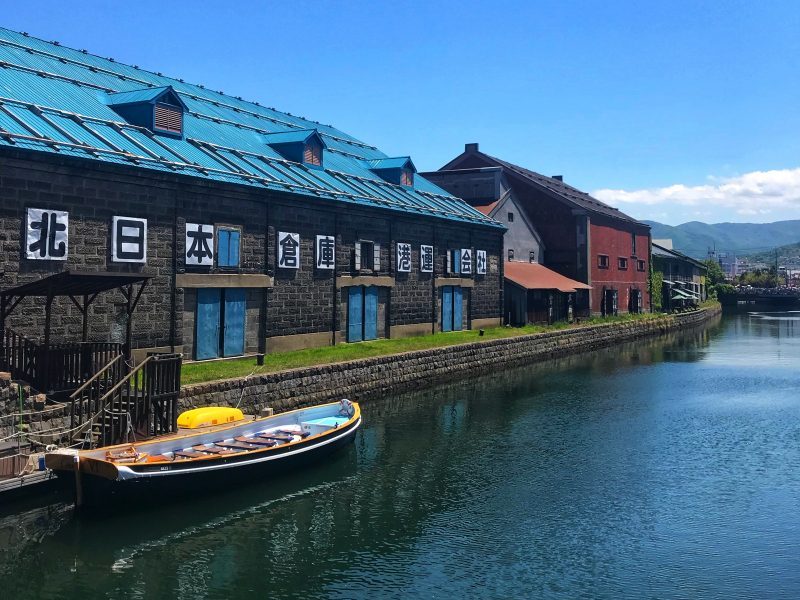 After the trip to Nikka Whiskey Distiller, we back to Otaru and proceed with our Otaru itinerary. Our next attraction at Otaru Canal. The Otaru Canal is one of the city's historical quarter. It is a lovely scene that represents Otaru and popular spot when visiting Otaru. Visitors can choose to take the boat ride mesmerized the beautiful canal and building.
Cost for boat ride at ¥1,500/¥1,800 per person for day/evening trip.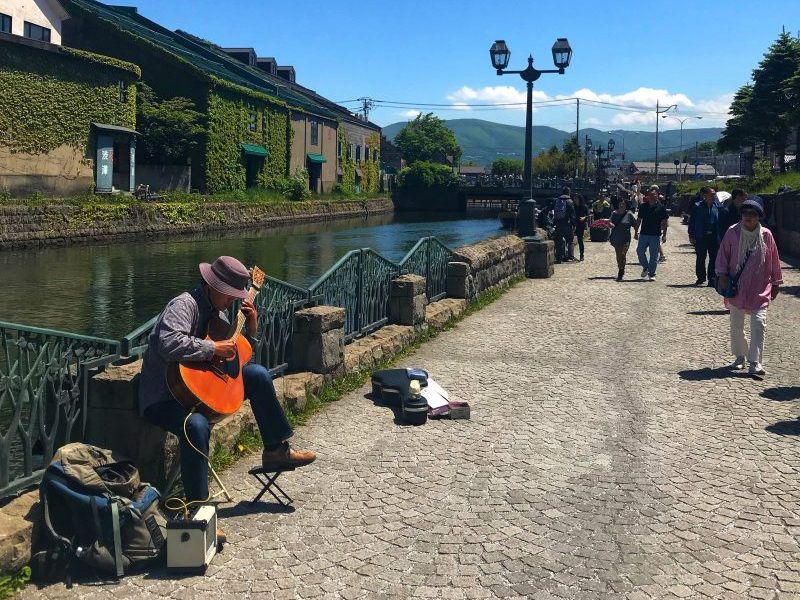 There is a nice walkway along the canal. It is one of the best ways to spend time with leisure walk. Enjoy strolling along the lovely scenic Otaru Canal. The whole journey took about less than 1 hour. Nothing spectacular. However, for first-time visitors, Otaru Canal probably one of the must-visit when visiting Otaru. A great place to experience the old Japan.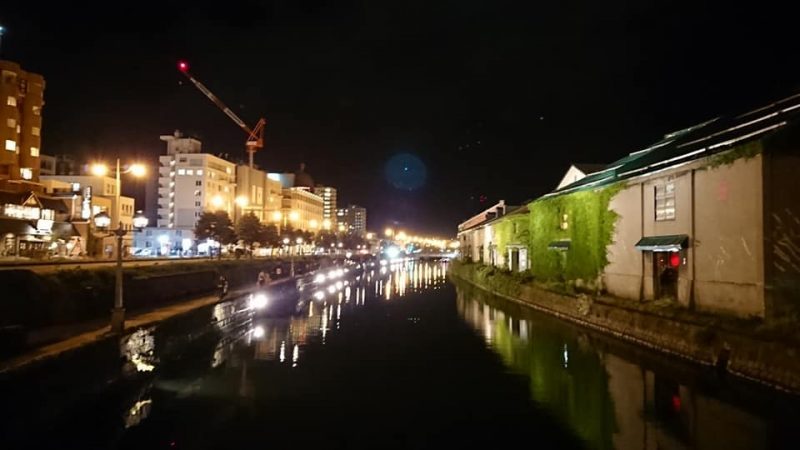 We walked the canal during the morning and then return to see it during the night. Otaru Canal is even prettier at night when lights up.
Getting to Otaru Canal: Get off from JR Otaru Station and walk along the business street, Chuo Dori toward the Otaru Port. The walking journey is about 10 minutes.
Wandering Around at Sakaimachi Street
Continue the walking journey to Sakaimachi street after a pleasant walk along the canal. Sakaimachi Street is a well-preserved merchant street with western influences. So it is not surprising to see most of the buildings are in Western-style, constructed by stone and wood.
Nowadays, many of the buildings are converted into restaurants, cafes, souvenir shops, and museums. There is a wide range of shops along Sakaimachi Street awaiting you to explore.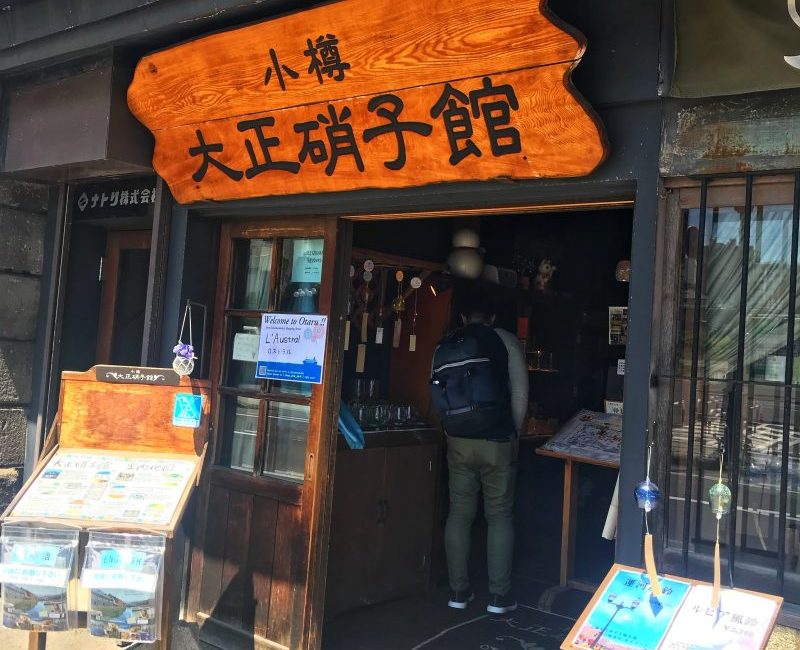 Otaru is famous for glassblowers artwork. It is great to spend some time to admire the gorgeous artwork.
Kitachi Glass probably is the most famous glass shop with three or four stores in Otaru. You can get the beautiful glassware such as lamp, dripless shoyu bottles, sake sets, jewelry at the highest quality. Well, prices reflect the craftsmanship and quality too.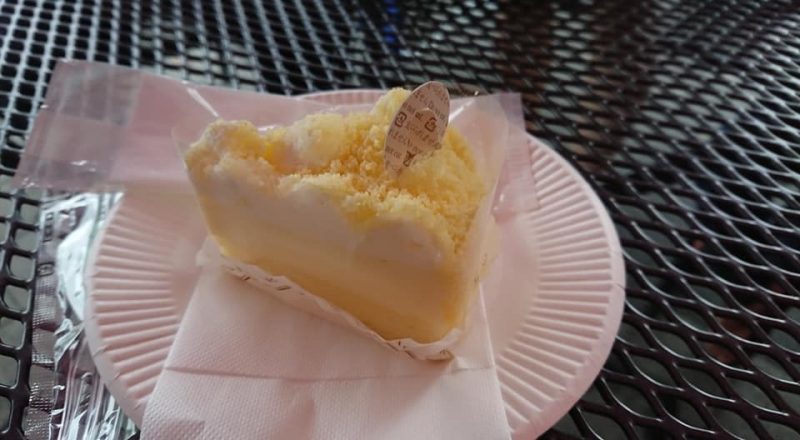 Next, get ready for ice cream, cheesecakes, and desserts. Sakaimachi Street is heaven for a sweet tooth!
One of Japan's world-famous dessert shop, LeTao sell different type of cheesecakes, cakes, and sweets. LeTao has more than three stores on Sakaimachi Street. The "Double Fromage" is one of their well-known product.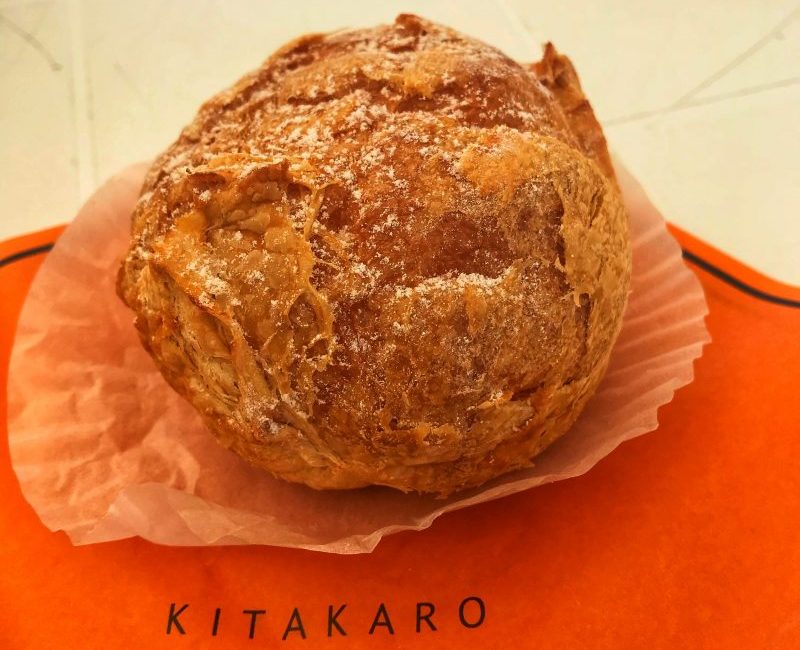 Kitakaro Pastry Shop is famous for the Baumkuchen. Their Kitakaro Cream puffs are also one of the top picks for visitors.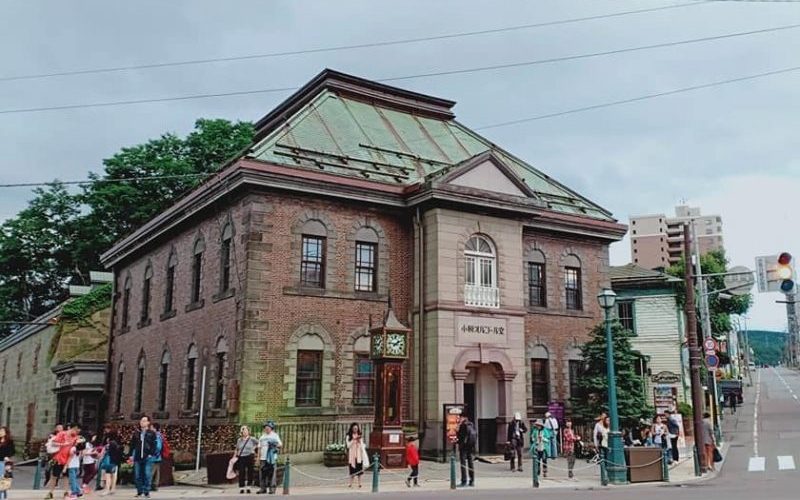 There's also a charming Music Box Museum with free admission near the end of Sakaimachi Street. This museum houses a nice collection of antiques and music boxes in various sizes.
Getting to Sakaimachi Street: Short walking distance from Otaru Canal. Alternative, it required a ten-minute walk from Otaru Station.
Panoramic Night View From Mt. Tenguyama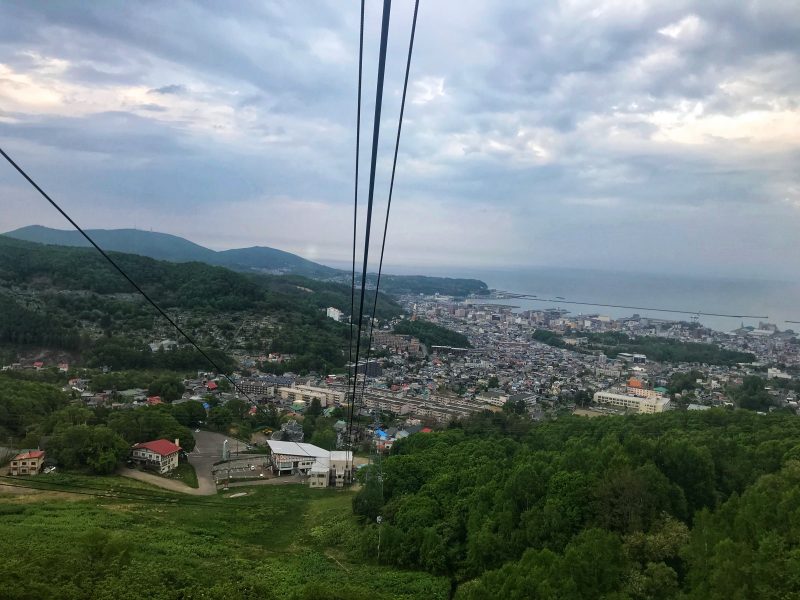 Lastly, we ended our 1-day Otaru itinerary for an amazing night view. We went to Mt. Tenguyama to see the panoramic view of Otaru city. Night view from Mt. Tenguyama is especially famous. It is rated as one of the top three best night views in Hokkaido together with Mt. Hakodateyama (函館山) and Mt. Moiwayama (藻岩山).
Mt. Tenguyama is easily reached from Otaru bus station. Take the Chuo bus from platform 4 with ¥220 for a single journey. The bus ride took about 25 minutes to the Tenguyama ropeway bus stop. It is also the last stop where you can take the ropeway to the top of the mountain.
You may consider to get the Mt Tengu Ropeway Roundtrip Ticket from Klook with exclusive coupon discount for shopping and dining there.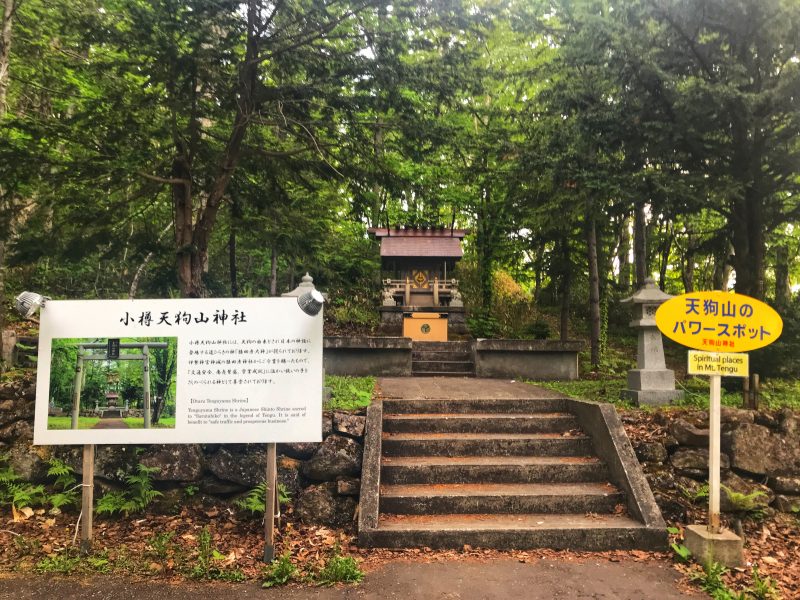 There is a small park with little shrine and playground for getting around. You can also enjoy a meal with a beautiful scene at the restaurant with a big lookout window.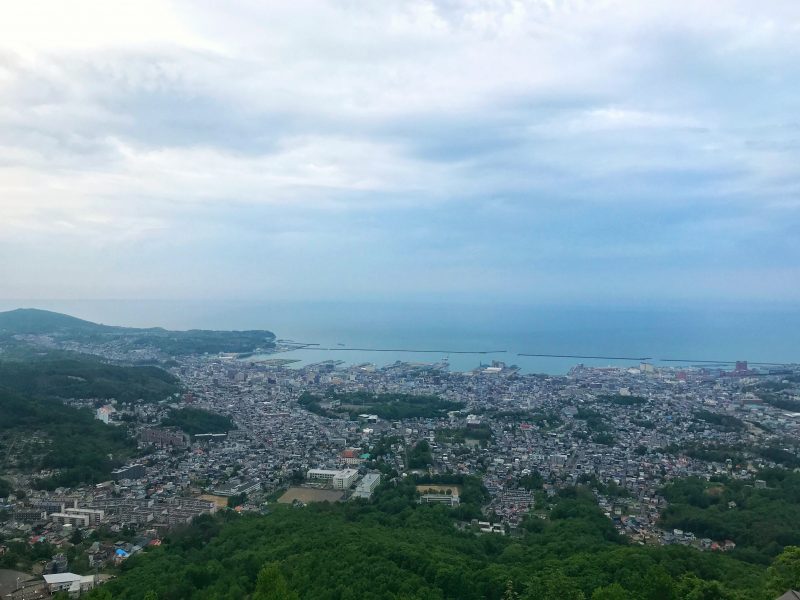 However, the fascinating view is from the top observation platform. It was stunning with a panoramic view of Otaru port and the Ishikari Bay.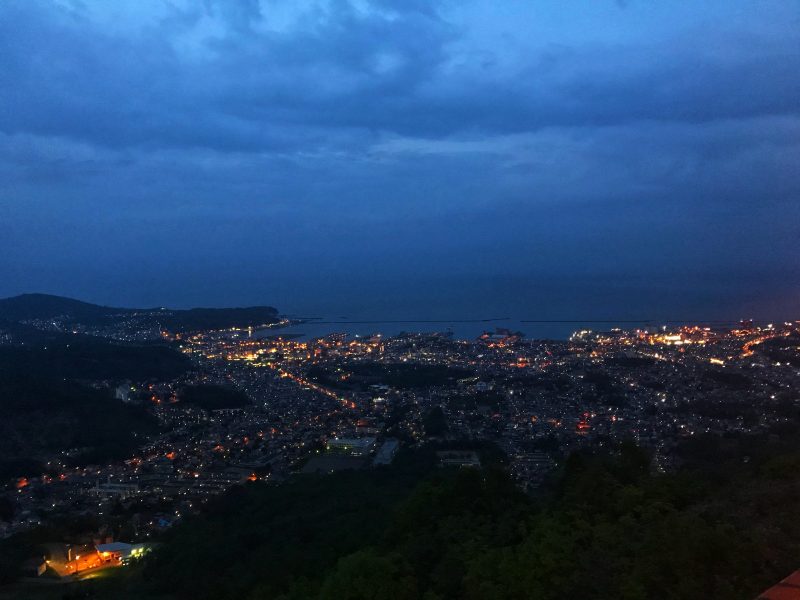 The Otaru night view from Mt. Tenguyama was beautiful. Personally, we all agree that the night view from Mt. Hakodate is more impressive. But, for sure Mt. Tenguyama is another great choice for relaxing with the best view when visiting in Otaru.
Getting to Mt. Tenguyama: Board the Chuo bus from Otaru bus station which located right in front of JR station. The bus journey took about 25 minutes to reach the Tenguyama ropeway bus stop. Proceed for the 5 minutes ropeway will get you to the summit.
Where To Stay in Otaru
It is very convenient to take the JR train to Otaru from Sapporo. Most people will prefer to take a day trip from Sapporo without an overnight in Otaru. However, we planned to visit Cape Kamui in Shakotan for the next day. Staying in Otaru will be more convenient for Cape Kamui visit instead of Sapporo. As a result, we stayed in Smile Hotel Otaru for one night in Otaru.
If you are looking for accommodation in Otaru, check out our recommendation here:
Smile Hotel Otaru: First choice for budget travel with western and Japanese type room for selection. The location is superb with 3 minutes walk from Otaru JR station.
Dormy Inn Premium Otaru: Another fabulous chain hotel in Japan. Excellent location which is 2 minutes walking distance from the JR station. Comfort room with professional staff. Added, the best about staying in Dormy Inn is your stay comes with complimentary soba as supper and in-house public hot bath access.
Hotel Nord Otaru is a great option for those who prefer to stay at Otaru center. It is located just opposite of Otaru Canal and short walking distance to Sakaimachi street. Added, 7 minutes walk will get you to Otaru Station. Spacious room with a comfortable bed. Great value for money.
Otaru Travel Tips
What is Otaru known for?
Otaru is well-known as an European-influenced harbor front city is full of charm with beautifully preserved canal areas and historical buildings.
Is Otaru worth visiting?
Definitely worth a visit to Otaru when you're traveling in Hokkaido. Travelers are charmed by its atmosphere and beautifully preserved canal area.
How far is Otaru from Sapporo?
The journey from Sapporo to Otaru by train takes about 30 to 45 minutes depending on the train types.
How long it takes to visit Otaru?
Otaru is perfect for a day trip from Sapporo with 4 to 5 hours of visiting.
Overall: My 1-Day Otaru Itinerary
Otaru is a relaxing city for a leisure day trip from Sapporo. It depends on your Otaru planning. Most people are spending half-day for short visits and food in Otaru without overnight. But we did include the side visit to Nikka Whiskey at Yoichi which only 30 minutes away from Otaru by local train. Added, we stayed in Otaru as we were planned for a day trip to Shakotan Peninsula: Cape Kamui which is best to visit during Summer.
Hopefully, my Otaru travel blog provides some of the ideas on what to do and eat in Otaru when visiting. There are many interesting things to do in Otaru for your 1-day trip.
Lastly, this Otaru itinerary is part of our Hokkaido travel post. For more detail for the best place to visit in Hokkaido from day by day including:
How To Plan Your Hokkaido Trip On Budget: Travel Guide, Itinerary & Money Saving Tips!