Last updated on September 12th, 2023
We visited Alter Fuchs, a casual traditional Austrian restaurant with a great atmosphere and the best food in Salzburg. We definitely recommend a visit if you are looking for what to eat in Salzburg.
During our Central Europe trip, we were looking to have a traditional style dinner whilst we are staying in Salzburg. There are loads of options for where to eat in Salzburg and we wanted to find a friendly local restaurant that serves good food, so we decided to choose Alter Fuchs. The hospitality so far has been brilliant where ever we have been.
Alter Fuchs is located near the old town so we choose to get there by foot from our hotel, ACHAT Plaza Zum Hirschen after we completed our Salzburg itinerary.
Alter Fuchs Salzburg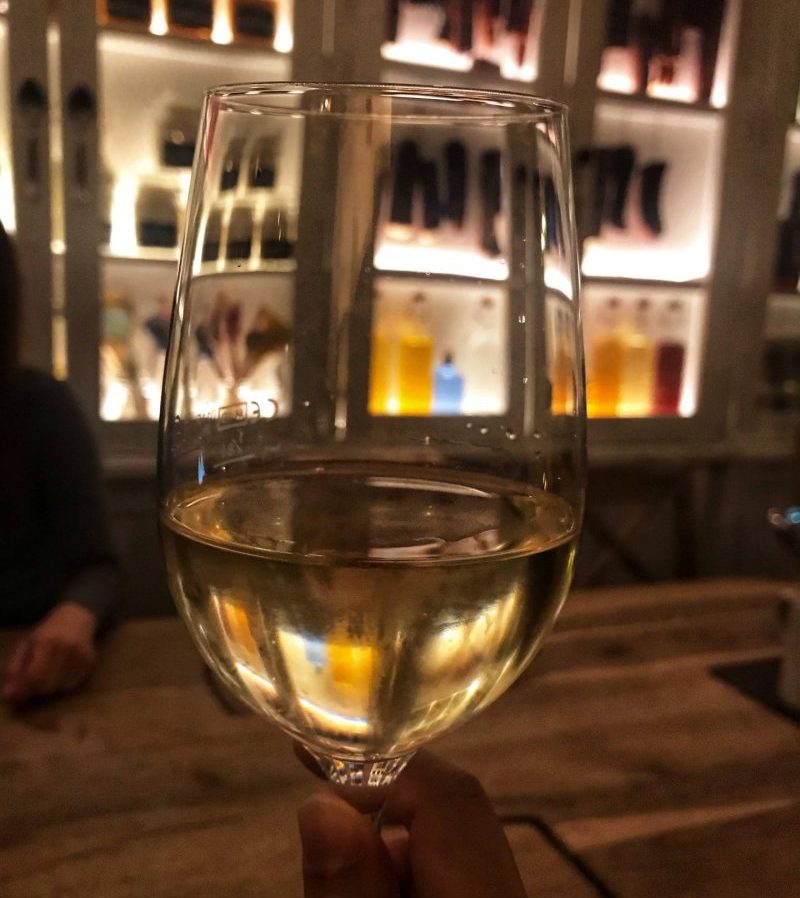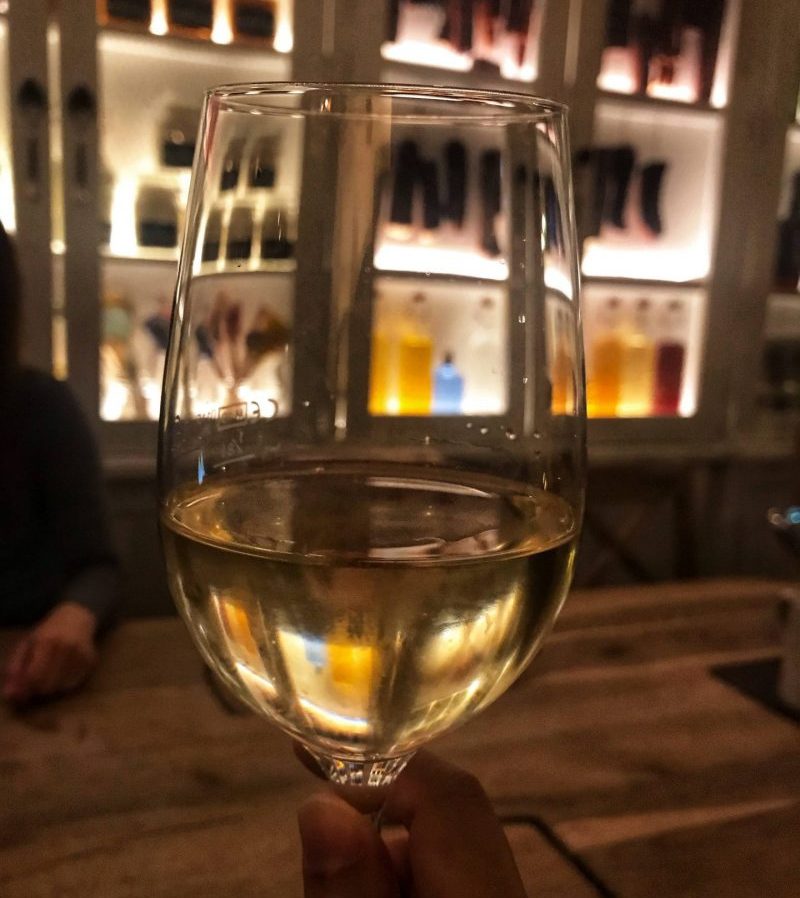 We arrived in Alter Fuchs Salzburg and tried to get a table for four people at early evening. But the place was fully booked but luckily we offered to sit with a big table nearby entrance with random people. But no worries, everyone is very friendly.
How To Get To Gasthof Alter Fuchs:
Approximately 15 minutes walk from Salzburg Station or 10 minutes walk from Mirabell Palace.
Address: Linzer G. 47-49, 5020 Salzburg, Austria
Website: http://www.alterfuchs.at/de
Alter Fuchs is a lovely quaint Austrian style restaurant with a very nice interior. A pleasant lady served us. We got the German/English menu and is loaded with a great choice of traditional dishes, a large range of beer, and good wines.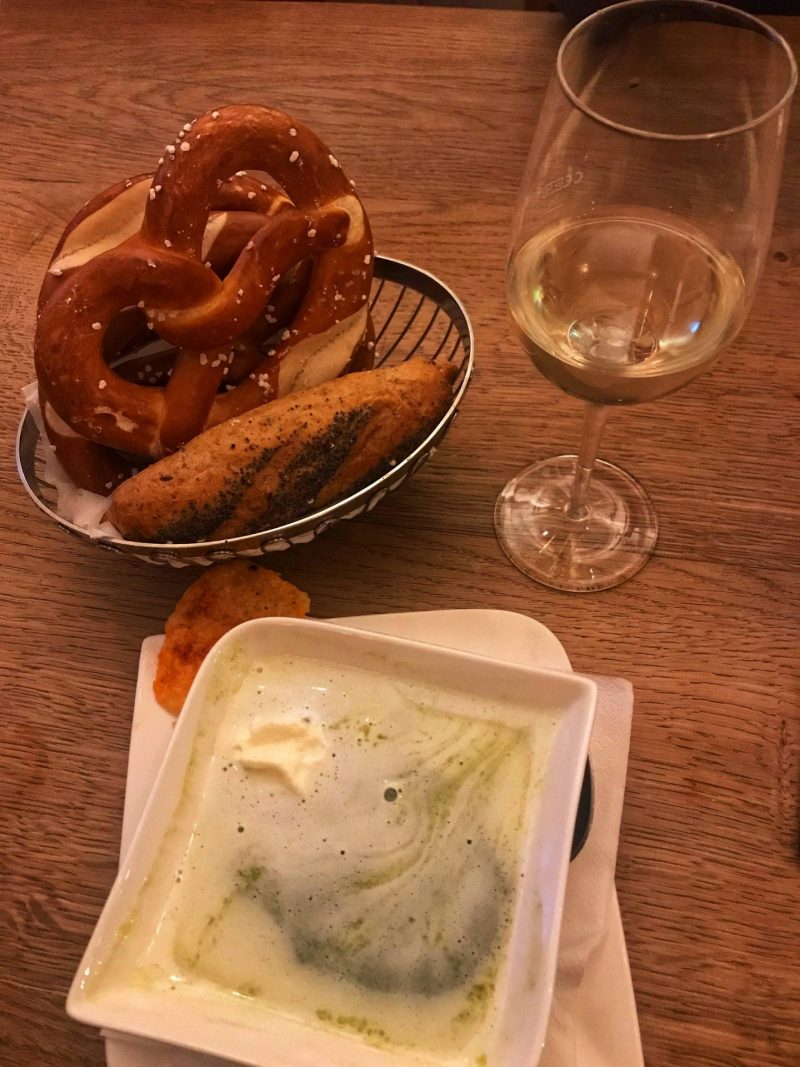 The lady servant brought some warm salted pretzels while waiting for our order. The salty bread isn't something I thought I would enjoy but I did. It was very nice and always hot with great taste. However, take note that pretzels are not complimentary and served as cover in Salzburg.
We first had served with soup. The potato and vegetable soup was chunky and delicious. Something great to warm up our body after a tiring trip.
What We Order in Alter Fuchs
Our main course was a carnivore delight and the portions were huge. They were all outstanding, very flavorful and well presented. To give you an idea of the sort of food available. We sampled the Fuchs-Gordon-Bleu, Sausage Variation, and also the Alter Fuchs specialties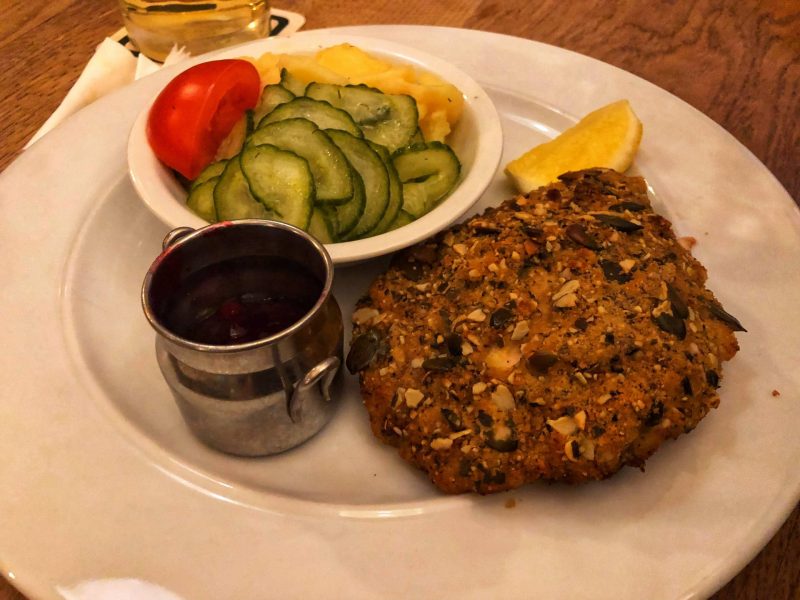 My friend chooses to take a cordon bleu with some salad as the main course. It is one of the Austrian specialties and very enjoyable. The pork filled with goats cheese, tomato, and spinach with the surface was breaded and done in pumpkin seed crumbs. It also came with potato salad and cranberry sauce. It was fantastic!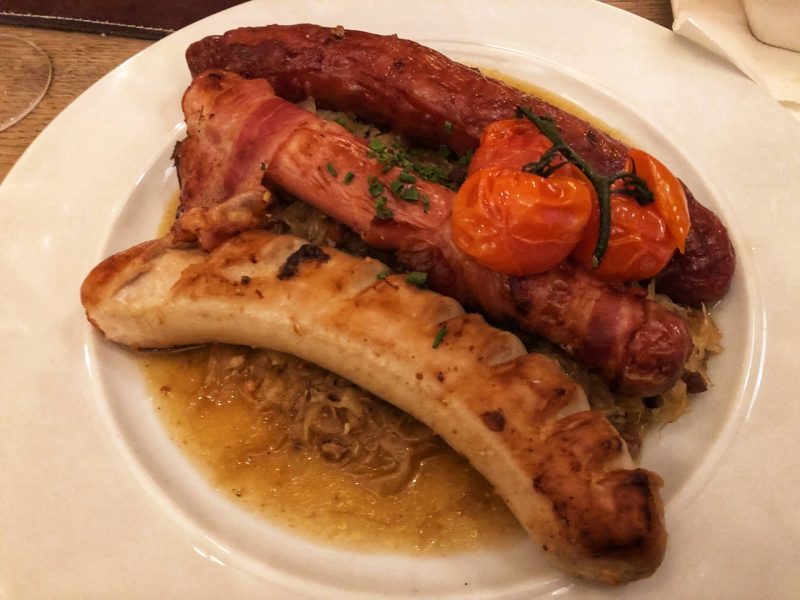 Next, we had the great-looking Sausage Variation. It was a large tasty dish with three varieties of sausage over a bed of sauerkraut. The medley of sausages taste excellent!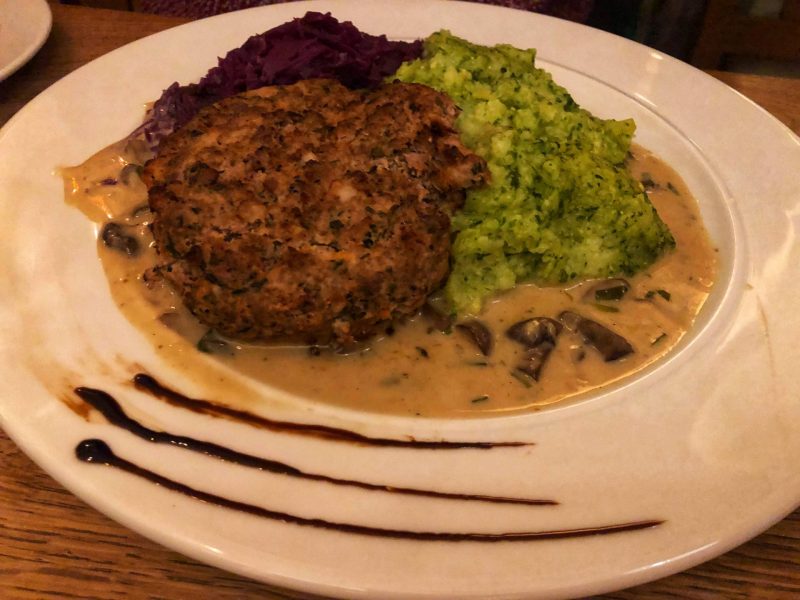 Lastly, I got the Alter Fuchs specialties which is something new on the menu. I didn't remember the name but it was the best choice among all the orders. The proteins and vegetables were well cooked and served with mushroom gravy. It was one of the tastiest dishes I've had and reasonably priced too.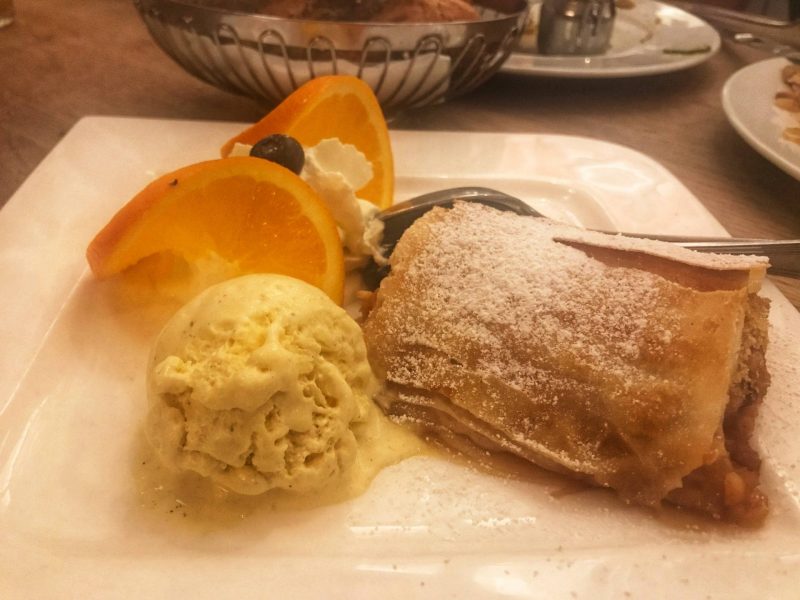 In Austria, you have to have local Apple Strudel and it was equally delicious in Alter Fuchs. The apple strudel was freshly made, crispy outside and melty caramelized apple inside, sided with vanilla ice-cream and a big puff of whipped cream. Light and balanced, probably one of the best we had in Austria.
Overview: Best Food in Salzburg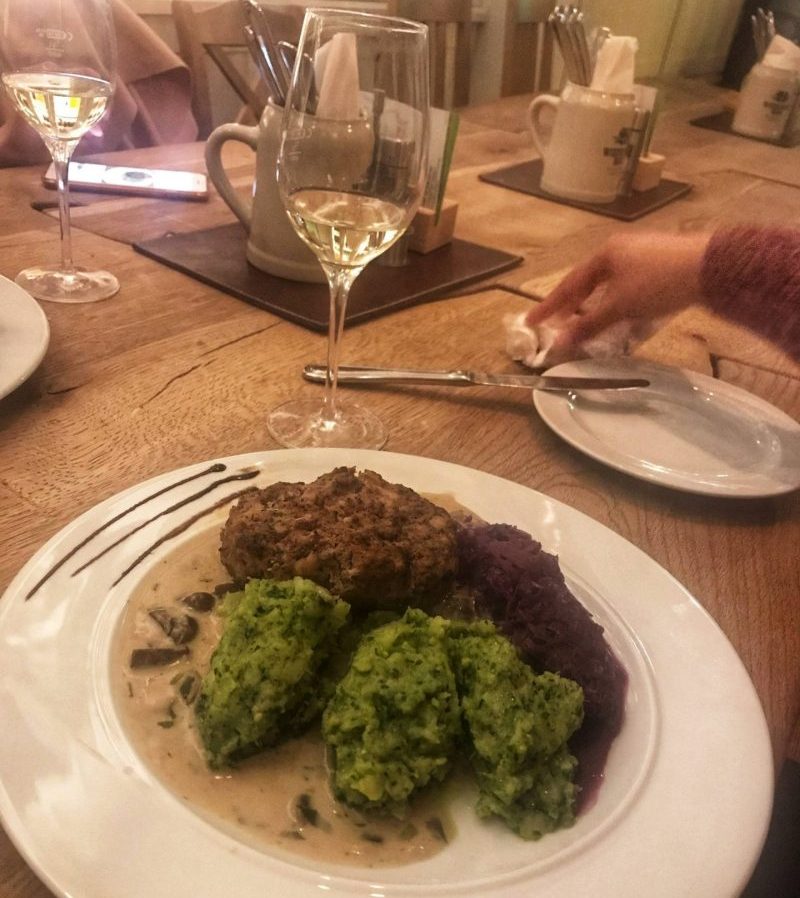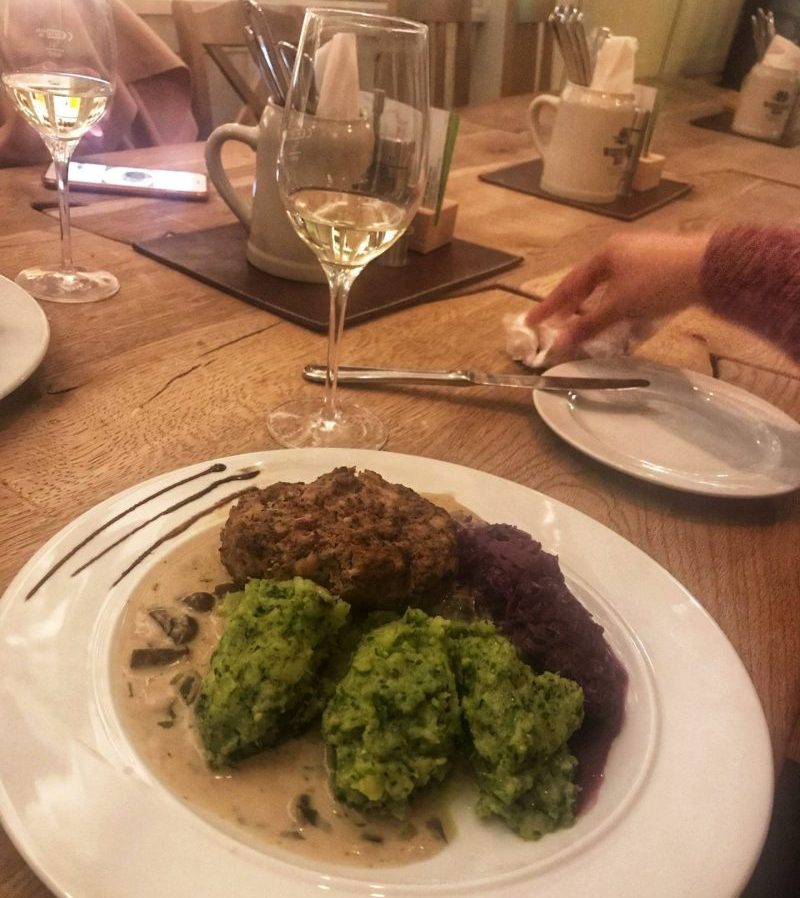 All in all, Alter Fuchs Salzburg is highly recommended. It is the traditional Austrian food and all at reasonable prices. All the food portions served in Alter Fuchs are good sizes. The massive meat dish defeated us with their generous portion sizes.
The food is delicious and the staff are friendly too. The atmosphere was lively and casual with a cozy, rustic feel. For us, it was a wonderful introduction to Austrian food and culture.
We went on a weekday and it was fairly full with local people. So get there a little earlier or book for a table to avoid disappointment. It was not a must-eat food in Salzburg. But definitely one of the great restaurants serve the best food in Salzburg. High recommended for an inexpensive and reliable night out. Well worth a visit.
Last but not least, this Salzburg food blog is part of the travel stories in our Salzburg trip. If you are interested, feel free to continue to read on our Salzburg itinerary for what to do, the best food to eat and where to stay in Salzburg.
Done planning on your Salzburg trip? Here is some idea for an itinerary that covers the Czech Republic, Austria, Hungary, and other interesting cities between in Central Europe.
How To Plan Your Central Europe Itinerary: Top 3 Must Visit Countries