Last updated on September 23rd, 2023
Planning your trip to Kumamoto? Here are the helpful guides to help you find the best hotel and area when looking for where to stay in Kumamoto.
Kumamoto is an underrated city in Kyushu Japan. It is a city with amazing sightseeing attractions and mouth-watering local cuisine. Its strategic location is very convenient for travelers to visit the nearby attraction which difficult such as Aso, Kurokawa onsen and Takachiho Gorge.
We stayed in Kumamoto during our visit to Kyushu. This lovely city has a good variety of hotels in every budget class. If you are looking for where to stay in Kumamoto, here's the best hotel for you.
Best Hotel Nearby Bus Terminal
It is best to stay nearby the Kumamoto bus station if you are planning to visit nearby attractions by bus. The Kumamoto bus station is commonly named Kumamoto Kotsu Cente or Kumamoto Sakuramachi Bus Terminal (熊本桜町バスターミナル). The location is strategically located in the city center. So this is also a good place to look for the good and visit the attraction.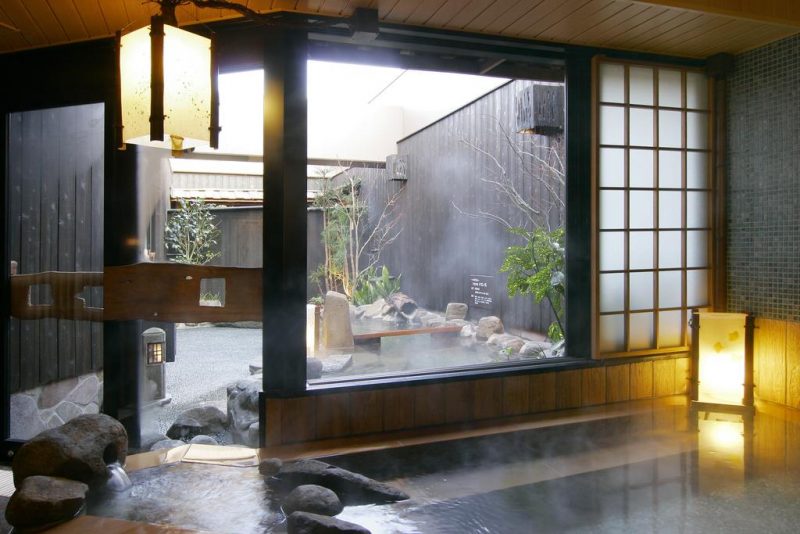 One of the popular picks for travelers to look for the best hotel in Kumamoto. The Dormy Inn Kumamoto Natural Hot Spring is strategically located with the bus terminal is directly opposite the hotel. Added, many restaurants and shops nearby just walk across the street. It also provides a free shuttle service to JR station. Complimentary noodles and beer at night is a bonus. The onsen facilities on the top floor is fantastic.
Mitsui Garden Hotel is another great option those looking for convenient accommodations in Kumamoto. The is a 5 minutes walk from the bus station and centrally located in the city area. It is close to a major attraction and easy to look for food in Kumamoto. Clean and cozy stay in Kumamoto.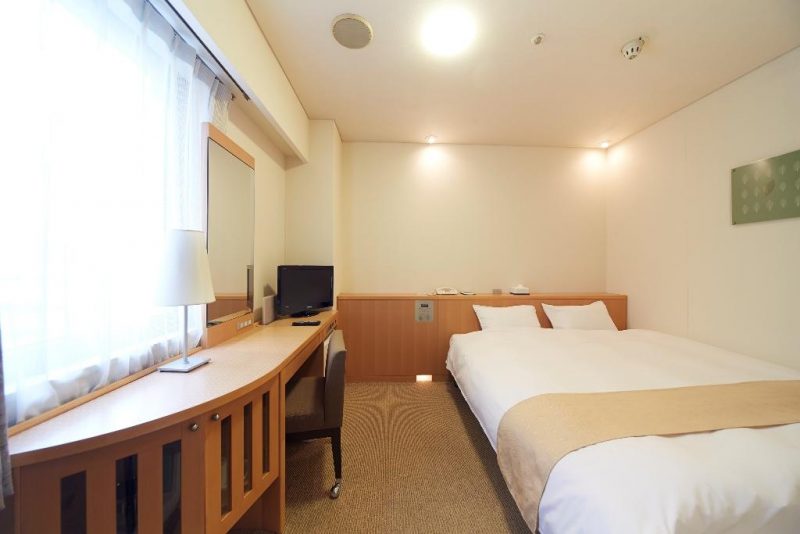 The Nest Hotel is a good business hotel near the Sakuramachi Bus Terminal. It offers a small but comfortable room with a comfortable bed. The best budget hotel with a convenient location and reasonable rate. The hotel is all you need for a short stay.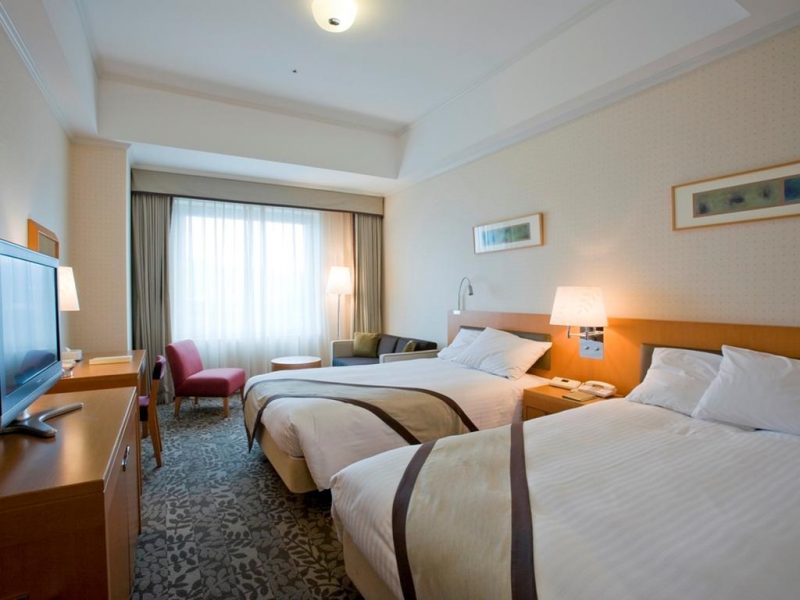 Hotel Nikko Kumamoto is our top pick for family. It has an excellent location centrally located in the city center and in front of the bus station. Plenty of eateries and shopping areas nearby. Spacious room and supportive staff. For those who are driving, there is ample parking available. Certain room types are facing the castle. It is nice to have such a good view of Kumamoto castle.
Budget Hostel and Solo Traveler
For budget travelers to Kumamoto, for sure you are looking for the best hostel in cheaper price tag. There are not many hostels in Kumamoto but we managed to list two best hostels for your budget stay.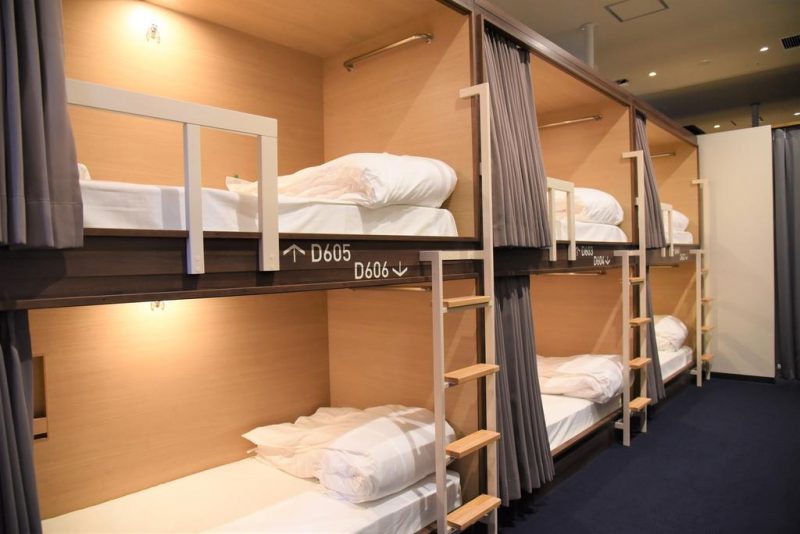 Located near the JR Kumamoto station, Hotel The Gate Kumamoto is one of the popular picks for budget stay. It is brand new and clean facilities. Most importantly, it is located nearby the train station. You can get to the city area by tram and bus in front of the hotel. It featured a single room and dormitory bed for solo travelers, a twin and a double room for a couple, and even a triple room.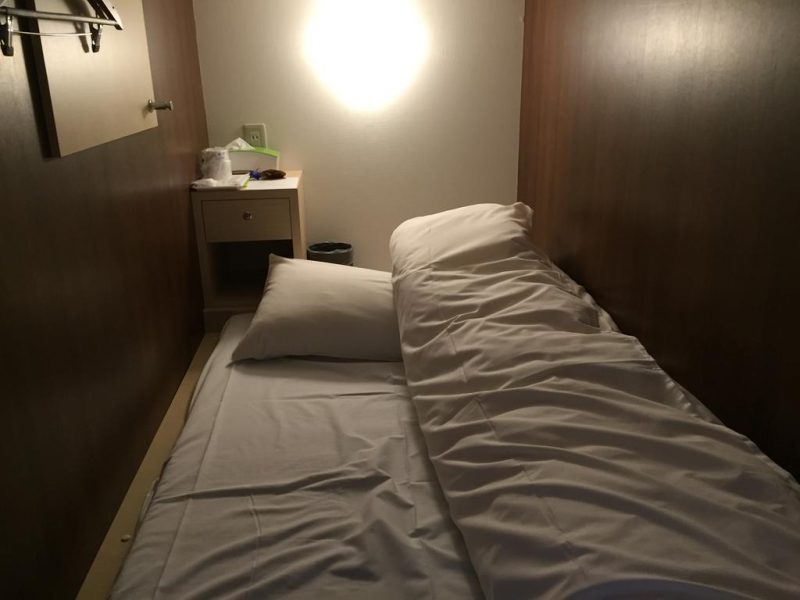 If you want to stay within the town center in the budget, the K2Hotel Shimotori is your choice. This is the best ever budget inn for those traveling on a limited budget. It only provides a dormitory room and adequate for a night or two. The location is conveniently located right in the center of the shopping street and relatively close to the castle. Limited capsule available and easily full especially during the weekend.
Quick Tips For Your Kumamoto Holiday
Getting there – You can reach Kumamoto from Tokyo, Fukuoka or other cities in Kyushu. The fastest way is to get there is shinkansen (about 50 minutes from Hakata station). While JR trains or buses take about 2 hours.
From Fukuoka by train – From Hakata Station, you can catch the bullet train (Shinkansen) which bound to Kagoshima. Two to three trains depart per hour. While the JR train required a one-time transfer at Tosu station (鳥栖). If you planning to visit Kyushu by train, consider getting the Kyushu JR Pass (3-Days/5-Days) which will greatly save on the transportation pass. Valid for foreign visitors only. You can get your Kyushu Pass at Klook and then exchange it at any JR station.
From Fukuoka by bus – Bus departs from the Hakata station, Tenjin Station and Fukuoka international airport to Kumamoto Bus Station which closest to the city center. Kyushu SunQ Pass is covered for this bus ride.
Getting around – Once you are in the city center, most of the attractions are walkable. Tramlines in running frequently in the city area with ¥170 yen per ride. If planning for 3 rides and above, can get the day pass at ¥500. and its main areas are car-free.
Visit nearby attraction: Day trips to neighboring areas are recommended. Kumamoto is a great base for visitors to plan for a day trip by bus. Though, and you can reach there by car. However, self-driving is the best transport option where you can travel at your own base. RentalCars.com provide a variety of rental car for your best choice.
Kumamoto Accommodation Tips
Where To Stay in Kumamoto?
We recommended staying nearby Kumamoto Station if you're traveling by JR train. Else, it is best to stay nearby the Kumamoto bus station if you are planning to visit nearby attractions by bus.
Read Next:
Similar to most of the city in Kyushu, Kumamoto is busier during the weekend. It's best to book your stay early. Besides, the hotel rate is slightly higher compare with weekday. But the percentage is much better than Fukuoka. Stay nearby the bus station if you are relying on public transport. Once you've booked your hotel, it's time to plan your trip.
Here are our best guides for holidays in Kumamoto and nearby.
Heading to other cities as well? It covers the interesting attraction in Kyushu and comes with an easy follow itinerary, transport guides, and travel tips. Everything you need to know about visiting Kyushu.
The below guide will give you some ideas for traveling around. My itinerary on what to do and eat is covered. Everything you need to know about visiting beautiful places.