Last updated on May 28th, 2023
There are many reasons to visit Salzburg. This Salzburg itinerary is packed with all the great things to do, food to eat, and how to get to Salzburg for one day or two days trip. An ultimate travel guide to Salzburg!
Salzburg, literally translated as "salt fortress" is the fourth largest city in northwest Austria with spectacular views of the Eastern Alps at the German border. Well, most people are familiar with the fact that Salzburg is the place where the world-famous classical movie "The Sound of Music" was filmed and the birthplace of Wolfgang Amadeus Mozart, the greatest classical composer of all time.
The preserved picturesque city has many wonderful attractions including baroque architecture, splendid gardens, and medieval fortresses, all made Salzburg listed as UNESCO World Heritage Site in 1997.
Many people visit Salzburg as part of the Central Europe trip by spending one and a two-day trip in Salzburg. However, the strategic location of Salzburg at the border of Germany and Austria, makes Salzburg a great home base to explore nearby places like Hallstatt, Berchtesgaden, and Munich.
Let's check out our Salzburg travel guide blog, including what to do and see, the best food to eat, and some useful tips when visiting Salzburg.
How to Get to Salzburg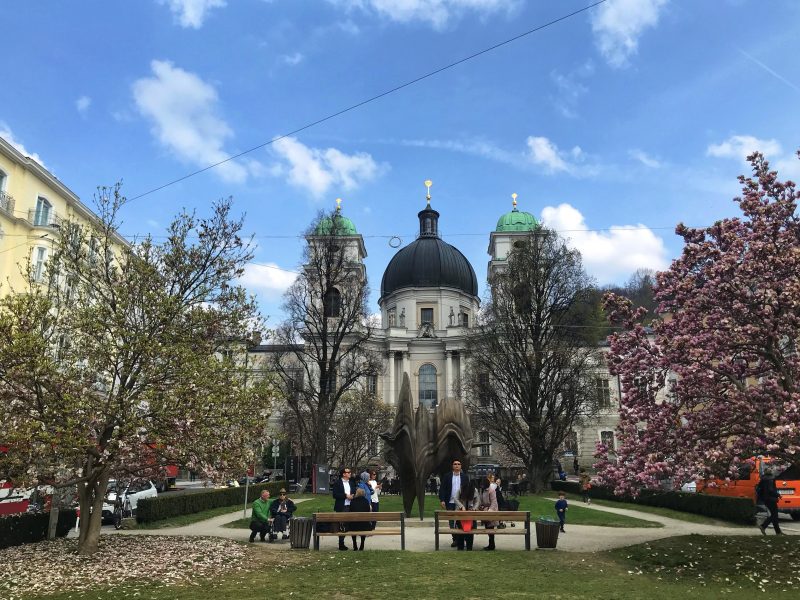 Salzburg is readily accessible from every direction due to its ideal location at the border of Austria and Germany. There are many options available to the City of Mozart; air, rail, bus, or car.
By Flight: Airlines flying non-stop to Salzburg including British Airways and RyanAir in a cheaper fare. Salzburg W.A. Mozart Airport (SZG) is the second largest airport in Austria with a 4-km distance from Salzburg city center. The public bus connected the airport with the city center and train station in 15 minutes ride with a single ticket cost €2.50. While a taxi ride should cost less than €20 to the city center.
By Train: Located right on the border with Germany, Salzburg Hauptbahnhof is administered jointly by Austrian Railways (ÖBB) as well as German Rail (DB). The excellent rail network well connected Salzburg with numerous domestic as well as international cities. Travelers can visit Salzburg from Budapest, Bregenz, Linz, Innsbruck, Munich, Vienna, and Zurich with a fast and convenient rail journey.
By Bus: Long-distance coach travel is often the best option for budget travelers. Numerous bus companies including FlixBus, GoEuro, and Leo Express offer a fast, simple, and great money-saving way of getting to Salzburg. Bus stations are located right in front of Salzburg Main Station.
By Car: Salzburg is easy to access by car and is a great stop point for a road trip through Austria and Bavaria. However, all parking is fee-based in downtown Salzburg. So it is still highly recommended to use public transport to travel to the city center. If you need to rent a car to visit Salzburg, make sure to compare your price at Rentalcars.com with the best rate offer and high reputation from customers.
Getting Around Salzburg
Salzburg is a compact city with most main attractions are within the city center in Old Town (Altstadt). All places can be reached on foot and mostly are pedestrianized. While certain places like Untersberg, Schloss Hellbrunn, and Salzburg Stiegl-Brauwelt are located out of town they are required to take public transport to get there.
Salzburg has an excellent public transport system which greatly helps visitors to explore the city. A single ride on the bus cost €1.80 pre-paid, and €2.50 on board. Consider getting the 24 hours Transportation Pass if you don't plan to visit any attraction but are required to ride the public transport. Save By 24 hours Transportation Pass. 2x will ride cost €5 while an unlimited 24-hour pass at €5.50!
Save By 24 hours Transportation Pass
2x will ride cost €5 while unlimited 24-hour pass at €5.50!
Where To Stay
There are plenty of accommodation options in Salzburg. We will help to explain the best places to stay in Salzburg that we recommended based on your preference and budget.
For your best sleep in Salzburg, we recommended below:
More accommodation options and detail: Where To Stay in Salzburg: Best Hotel For Holiday
Salzburg Travel Tips
Salzburg Card is essential as an all-inclusive travel card when visiting Salzburg. With a Salzburg card, free admission to mostly all Salzburg attractions including a museum, city attractions,s and a discount on concerts or other events. It also includes the free public transportation ride in the city center, including the rides on the Festungsbahn funicular, Untersberg Cable Car, Mönchsberg lift, and Salzach River Tour I.
Salzburg Card For One, Two, Three Days
The Salzburg Card is available in 24, 48 and 72 hours. While the entrance fee for places visited in Salzburg is not cheap, consider getting Salzburg Card if you have plans to visit Hellbrunn Palace and/or ride the Untersberg Cable Car.
Get
Salzburg Card
if you plan to visit at least three attractions. A single ride to Untersberg Cable Car already cost €25
Salzburg Itinerary
There are so many interesting places to plan for your 1-Day Salzburg itinerary. While most people are mainly looking for what to do and food to eat in Salzburg. No worry. We listed below must visit and eat in Salzburg for your day trip.
Things To Do for One Day Salzburg Itinerary:
Ride The Cable Car At Untersberg
Splash By Water At Trick Fountains, Schloss Hellbrunn
Enjoy The Salzburg Beer in Stiegl-Brauwelt
Take The Sound Of Music Tour
Exploring Salzburg's Old Town
Visit The Mirabell Palace And Garden
Exploring Linzer Gasse Platzl
Wandering At Getreidegasse
Visit Mozart Birthplace
Residenzplatz With Salzburg Cathedral And DomQuartier
Take Funicular Ride To Hohensalzburg Fortress
Kapitelplatz with Golden Sphere
Whether you want to visit top sights in Salzburg or only indulge in some super fun based on your interest is all depends on you. Trust me, even in just visiting with one day Salzburg itinerary, there are so many unusual but joyful things that can be done in Salzburg.
Salzburg Travel Tips:
Relive your favorite scenes from the classic musical "The Sound of Music" on this Salzburg sightseeing tour. It is so much fun seeing all of the filming sites and exploring Salzburg. One of the most pupolar tour in Salzburg!
You can check on more detail for
The Original Sound of Music Tour in Salzburg
from Viator (A TripAdvisor Company)!
Ride The Cable Car At Untersberg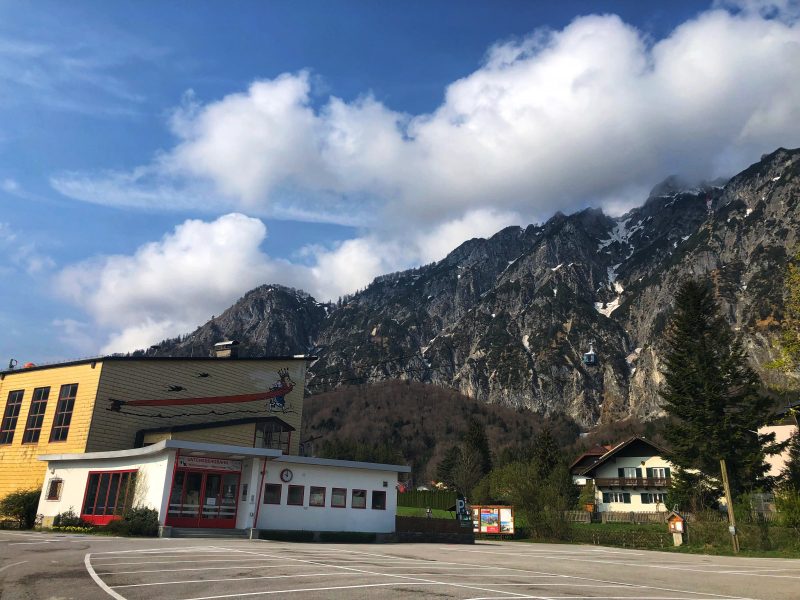 Untersberg is one of the mountain peak recreation areas for locals and visitors. With just 10 minutes of the Untersberg cable car ride, you can have an incredible panorama view of Salzburg City and the nearby Berchtesgaden, Germany at the height of 1,776 m.
Once you reach the top, you will be mesmerized by the majestic view at the peak of the mountain. In good visibility, you can even see out to the Salzkammergut lakes as well as Lake Chiemsee in Bavaria. Hikers can also spend time exploring the hiking trail at Untersberg.
Splash By Water At Trick Fountains, Schloss Hellbrunn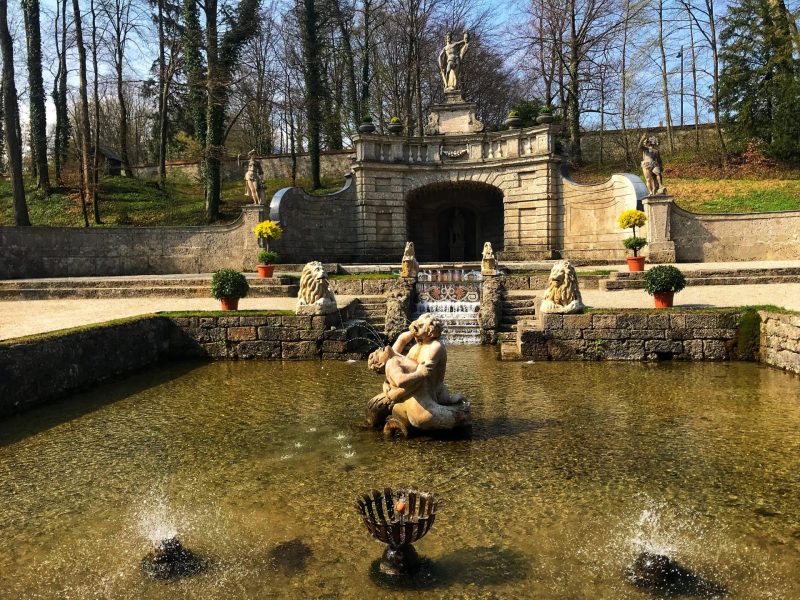 Schloss Hellbrunn was the summer palace built by the prince-archbishop of Salzburg, Markus Sittikus as a place to relax and entertain between 1612 and 1615. While the Trick Fountains were once used by Markus Sittikus to entertain his guests by surprising them with hidden water spray. Trick fountains can still be visited today to surprise unsuspecting visitors when touring the Palace.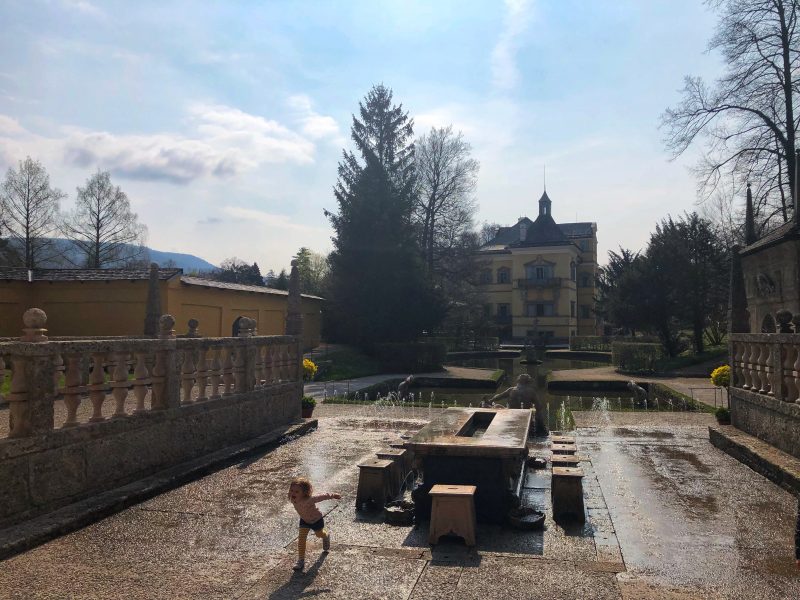 The Wasserspiele Tour can be very fun and refreshing to kids or even adults, especially during the hot summer. The good thing about the Trick Fountains is you can join this fun tour for free by Salzburg Card
Enjoy The Salzburg Beer in Stiegl-Brauwelt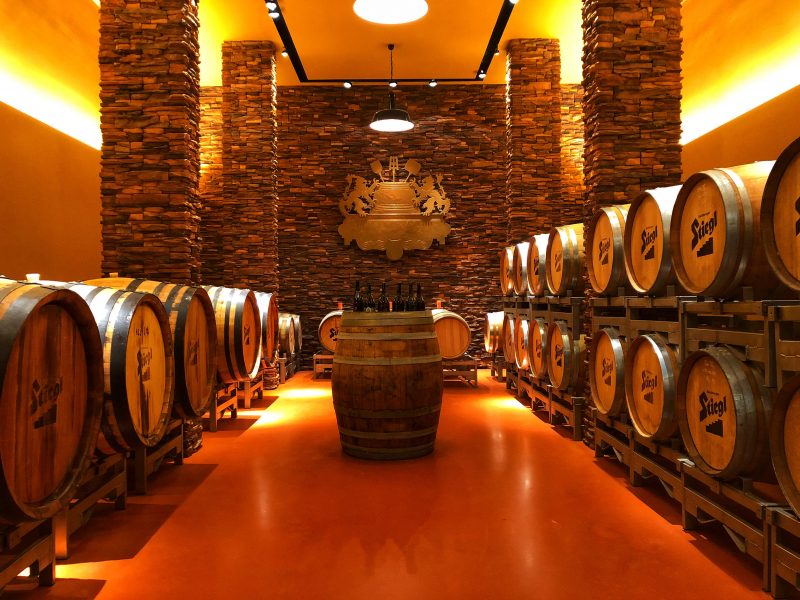 One of the oldest breweries in the world opened in 1492 and still working today. Salzburg Stiegl-Brauwelt is a popular brewing exhibition and offers tours to visitors to know more about history.
The guided tours are only running in German but the 270 brew cinema and exhibition display are clearly labeled in different languages including English. You will get some souvenirs and a glass of beer for free at the end of your visit.
Take The Sound Of Music Tour
A Salzburg trip cannot be deemed complete unless you take the Sound of the Music tour. It will be once in a lifetime experience especially if you're a fan of the classic movie.
On Sound of Music Half Day Tour, original shooting locations can be visited. A trip down memory lane, with the scenes from the Sound of Music being experienced live.
Exploring Salzburg's Old Town
The good thing about Salzburg is most of the attractions are concentrated around the old town (Altstadt) within walking distance from one another. Exploring by foot is one of the best things to do in Salzburg.
Their proximity makes it easy for visitors who only have a short amount of time to spend in Salzburg.
Visit The Mirabell Palace And Garden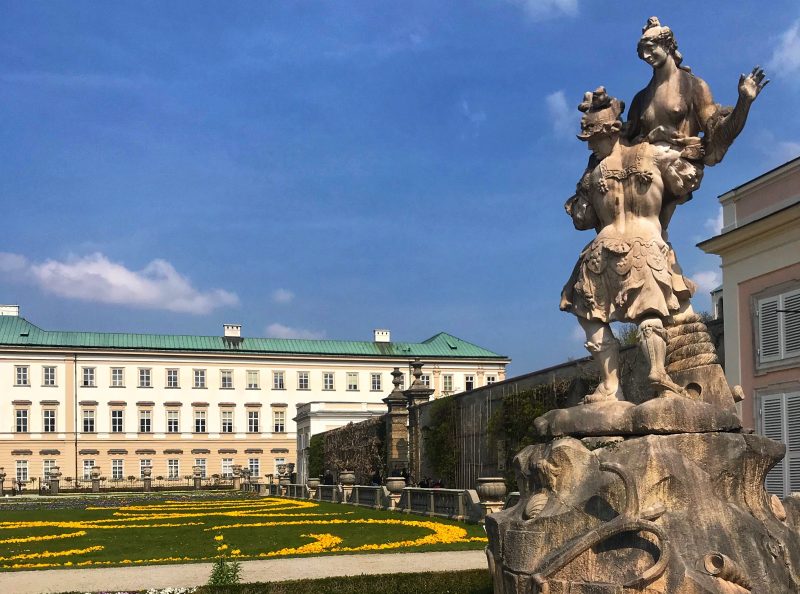 Stop by at Mirabell palaces and its beautiful garden. For Sound of Music fans, Mirabell Garden is not to be missed. The Pegasus fountain in the Mirabell garden is where the children danced around and sang "Do Re Mi" in the movie scene.
If you have time, don't forget to visit Mozart's Residence, a lane away from the Mirabell Garden. Mozart-Wohnhaus is special for Mozart's fans and now is a museum where you can admire several artifacts used by the famous composer himself. An audio self-guided tour takes approximately 30 minutes.
Exploring Linzer Gasse Platzl
Linzer Gasse Platzl is one of Salzburg's most enchanting little pedestrian streets. The street is filled with great restaurants, charming coffee shops, and storied hotels. It is a great place to go for a walk and enjoy the city's beautiful architecture.
Cross The Makartsteg Bridge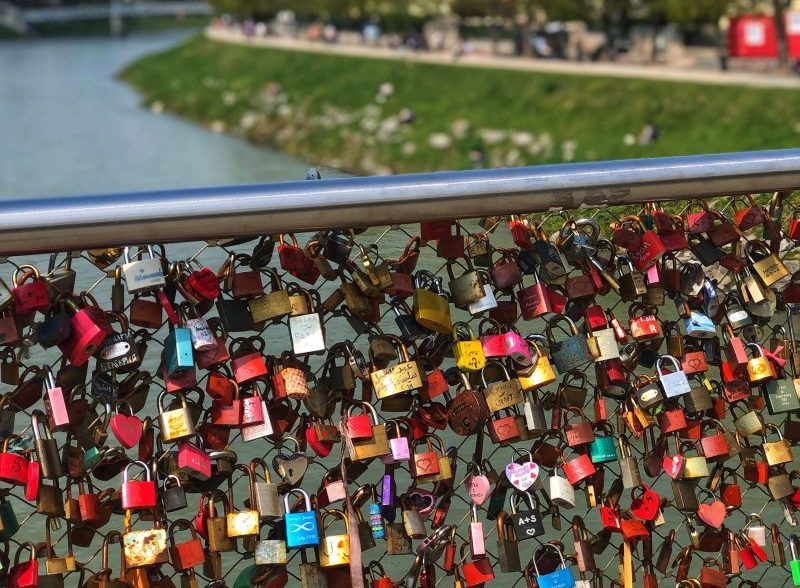 Take a short walk to the Makartsteg Bridge – the bridge of love. The bridge on the Salzach River is lively with beautiful views and thousand of padlocks left by locals and visitors, merely seeking to "lock" their love or memory of visiting Salzburg.
Cross the bridge to the other side after you admire the nice scene on the bridge.
Wandering At Getreidegasse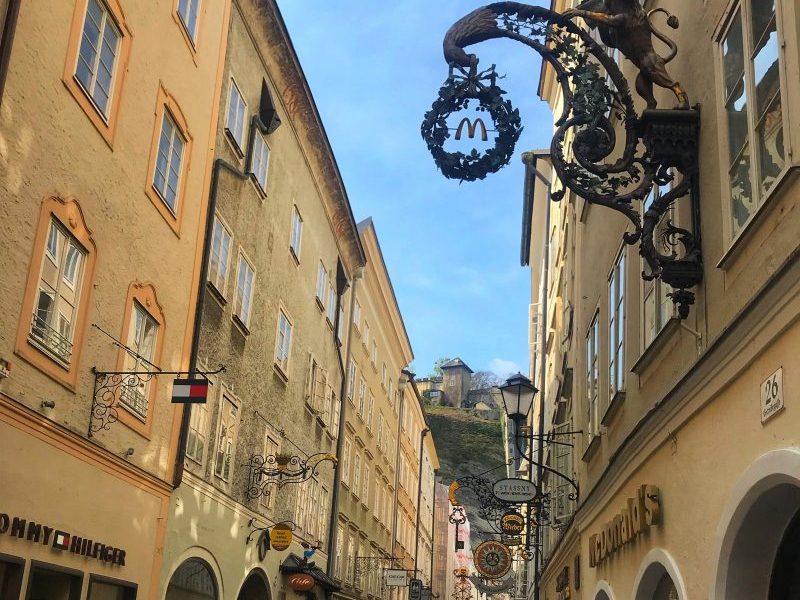 Continue your short walk to the Getreidegasse, Salzburg's most famous shopping street. Enjoy wandering around the cobbled stone street with wrought-iron guild signs hanging along the street. You can also spend some time shopping if you feel like it.
Visit Mozart Birthplace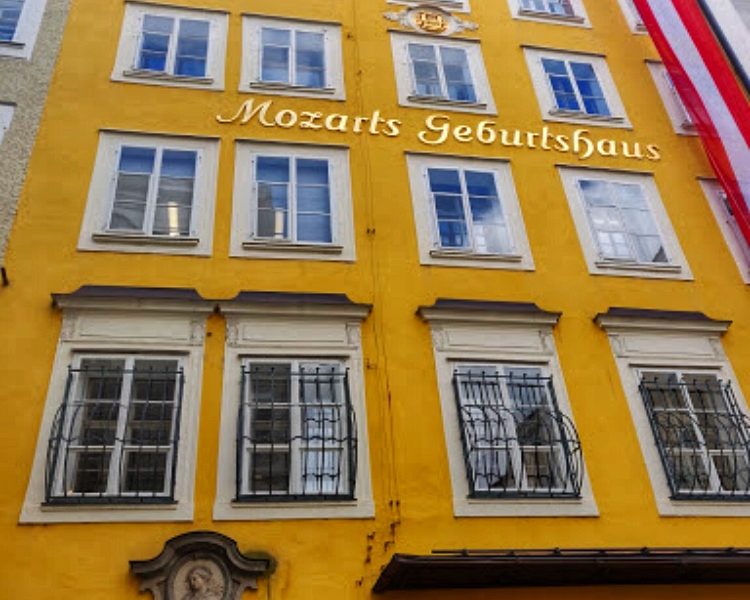 To continue your exploration of the city's rich history, you can visit Mozart's birthplace in Old Town Salzburg, on no. 9 Getreidegasse street.
The canary yellow building is where Mozart lived from birth until age 17. You will find impeccably preserved writings and musical instruments on display including one of Mozart's baby-sized violins.
Residenzplatz With Salzburg Cathedral And DomQuartier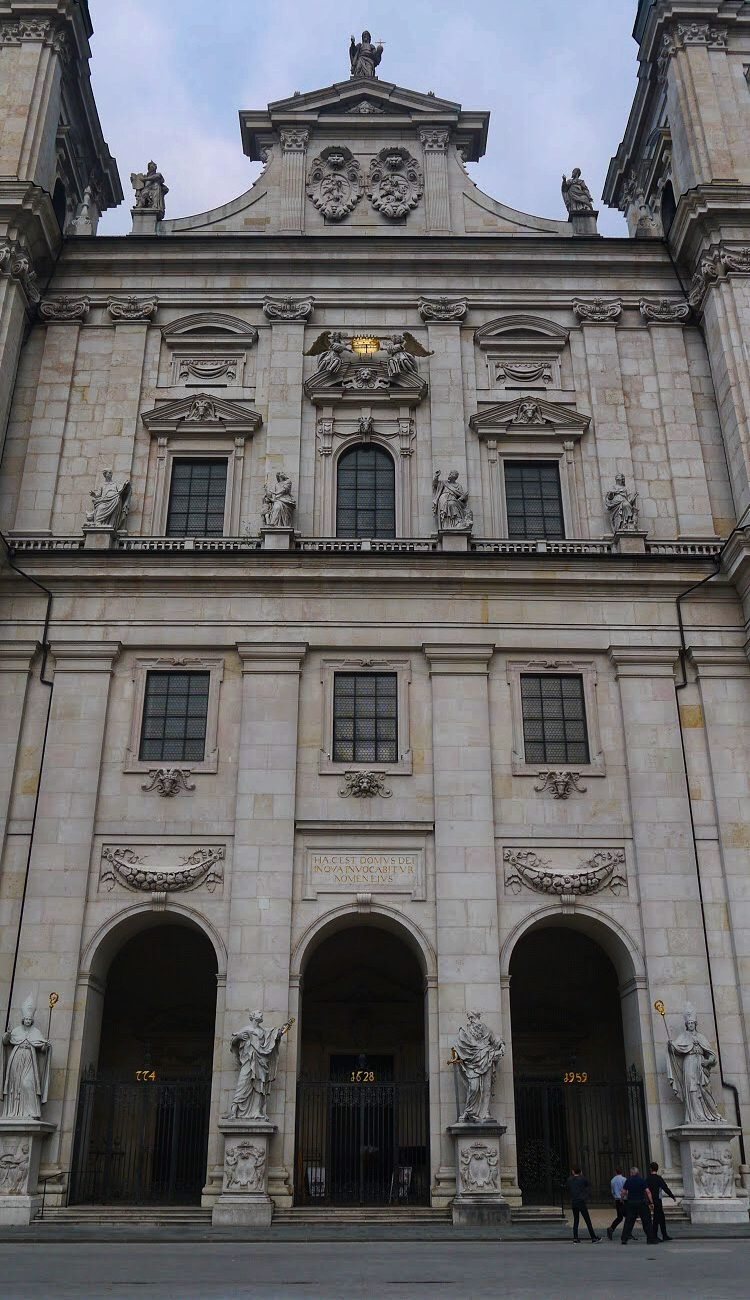 Heading east until you reach the 16th-century square with a baroque fountain in its center. The square, called Residenzplatz, is bordered by the Salzburg Cathedral on the south side and Salzburg DomQuartier on the west.
Salzburg Cathedral is a seventeenth-century Baroque cathedral and was rebuilt in 1181 after a fire. While DomQuartier Salzburg is a large Baroque complex with tours that let you learn more about Salzburg's art and cultural history with numerous paintings, old furniture, and religious art.
Take Funicular Ride To Hohensalzburg Fortress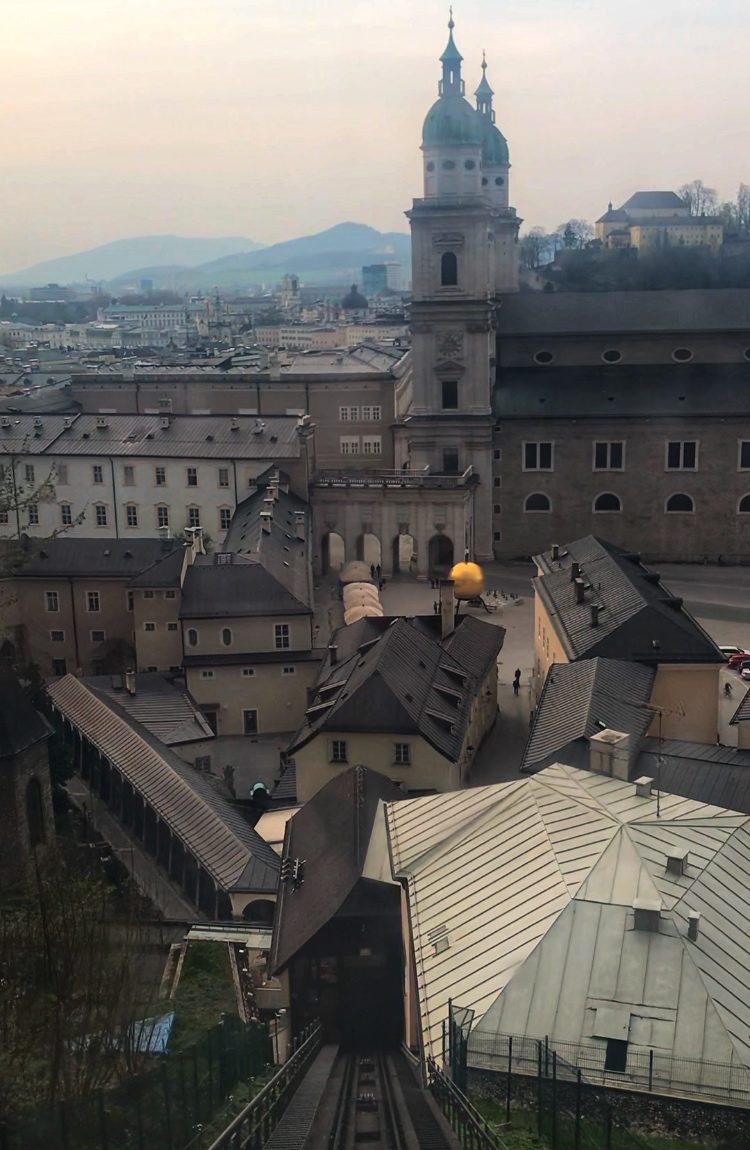 Salzburg is overlooked by its key landmark, Hohensalzburg Fortress on the southeastern summit. Take the short funicular ride or pleasant 20 minutes walk to the Hohensalzburg Fortress on your Salzburg day trip.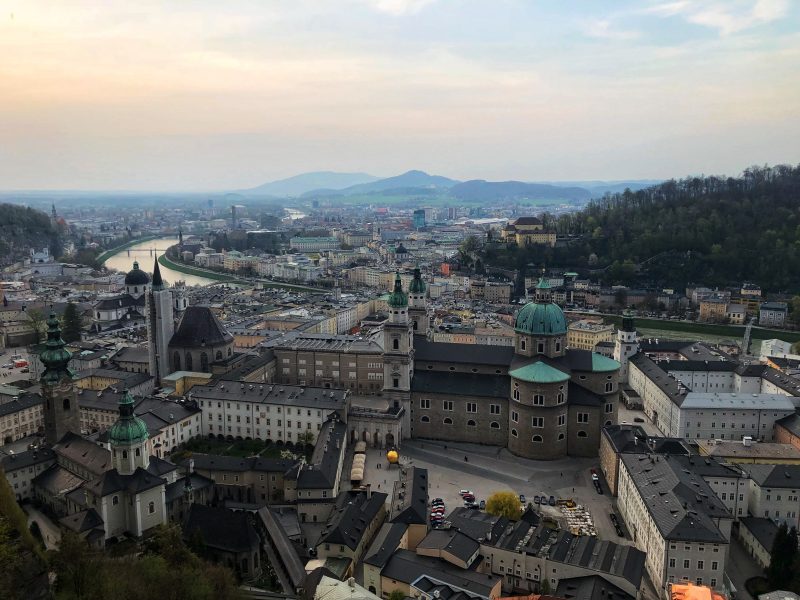 This ride is officially known as the Festungsbahn. Once you make it to the fortress, there are museums including Fortress Museum, Rainer Regiment Museum, and Golden Rooms to tour. However, the best part of visiting the fortress was the awesome view over Salzburg and the countryside with mild wind keep blowing.
Kapitelplatz with Golden Sphere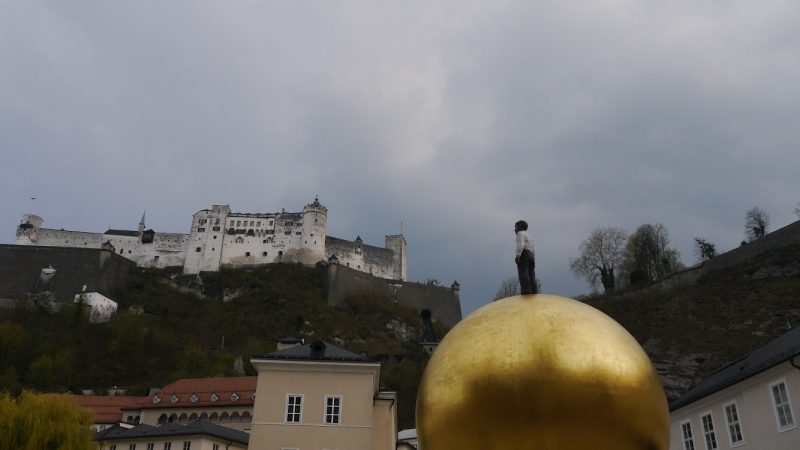 After getting down from Hohensalzburg Fortress, continue walking to the western side of Salzburg to Kapitelplatz. Kapitelplatz features an oversized chessboard and a golden large sphere in the middle. This prominent attraction is an art piece called "Sphaera" with a perched on top.
Best Time To Visit Salzburg
Salzburg can be visited year-round. Similar to many other European cities, the peak season for visiting Salzburg is July until August during the summer holiday. While Salzburg Festival is held during this time, so expect large crowds to come to visit Salzburg.
If you want nice weather but fewer crowds, the best time to visit Salzburg would be May, September, and October.
Day Trip To Nearby Salzburg Attractions
Salzburg is located close to the border between Austria and Germany, so it's pretty easy to cross the border to the west to Germany for the best day trip from Salzburg. Consider adding a few days' stays at Salzburg into your itinerary to fully appreciate the beauty of Austria.
Here are some recommended places for a day trip from Salzburg:
Hallstatt and the Dachstein Salzkammergut – undoubtedly one of the most picturesque towns in Austria. Take a day trip to Hallstatt to explore the "world's most beautiful town" from Salzburg. Consider staying one or two nights at Hallstatt to visit the Hallstatt Salzwelten, one of the oldest salt mines, and Dachstein Krippenstein for its Giant Ice Cave and Five Finger.
Related Read: Travel Postcard: Hallstatt, World Most Beautiful Lakeside Town
Berchtesgaden National Park – Germany's only Alpine National park with tons of offers. The beautiful Berchtesgaden can be reached by an hour of bus ride from Salzburg. Admire spectacular views at Eagle's Nest which was created as a gift for Adolf Hitler, and was well preserved from World War II. Or take a ferry boat tour to Bavaria's deepest lake at Konigsee to see the crystal clear water and quaint Church of St Bartholoma.
Related Read: Day Trip to Berchtesgaden from Salzburg
Bavarian capital, Munich – Direct train links connect Salzburg and Munich for an incredible city with a lot of things to see, foods to eat, and beer to drink. Join the crowds of tourists at beer halls like Hofbrauhaus for a pint of beer.
Related Read: Munich itinerary: One Day in Munich Travel Guide Blog
Recommended Tour from Salzburg
For hassle-free, you can consider taking the day trip from Salzburg. There is plenty of tours that can be planned on your Salzburg itinerary.
Wrap-Up: Planning on Salzburg Itinerary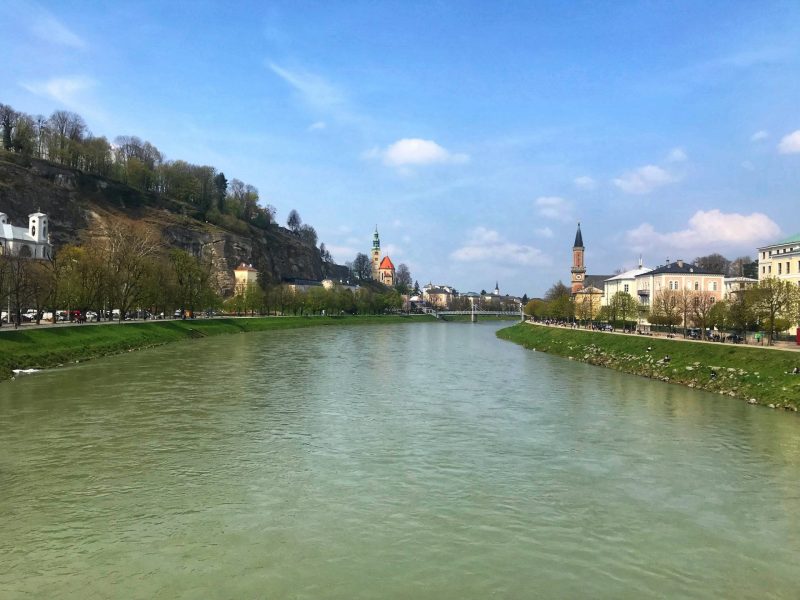 With a well-planned itinerary, it is possible to see Salzburg in one day! Places to visit in Salzburg include the world-famous Hohensalzburg Castle, Mirabell Palace, and Gardens, Mozart's birthplace, or as simple as strolling around the Salzburg old town. For sure, it is impossible to indulge in all of them in just one day. But if you have a well-plan Salzburg itinerary, you'll still be able to see most of the top sights and attractions on your Salzburg one-day trip.
During our trip to Salzburg, we spend one whole day in Salzburg and found there are lots of things to do and see. We join the Wasserspiele tour at Schloss Hellbrunn, enjoy a glass of fresh brew at Stiegl-Brauwelt, and visited most of the famous attractions in the old town. Unfortunately, Untersberg is close to maintenance in April. Else it will be great to put the cable car ride and Schloss Hellbrunn together as both are located in the south of Salzburg.
There are so many things to do in a 1-day Salzburg itinerary. If possible, make your Salzburg visit for two days to explore the town or nearby in more detail.
Lastly, here is some travel guide for you to plan on your trip to Salzburg:
Other Beautiful Places For Central Europe Visit
Done planning on your Salzburg itinerary? If you are interested, please continue to read about our Central Europe visit to countries and places nearby. Hopefully, our nice scene photo will inspire you to start planning on your travel journey.
How To Plan Your Central Europe Itinerary: Top 3 Must Visit Countries