Last updated on December 11th, 2023
In this Hokkaido self-drive itinerary travel guide blog, we are sharing with you what to do and see at Furano, Biei, Asahikawa, Farm Tomita, and many attractions by traveling on a rental car in summer.
We visited Hokkaido in Summer, through the trip was tiring due to long-distance travel by self-driving. But it was truly a memorable experience for our family. While this is my second visit to Hokkaido and it might seem like repeating some of the places. So I am not going to share the complete Hokkaido self-driving itinerary and only focus on my visit to Asahikawa, Furano, and Biei which I am not covering on my previous Hokkaido trip.
The amazing flower field Furano is our main highlight for this Hokkaido self-driving itinerary in summer. Additionally, I will also share how to rent a car and tips for driving in Hokkaido in another post. Continue to read on our Hokkaido self-drive travel blog here!
Pre-Trip Essentials
Hokkaido is located in Northernmost Japan's prefecture and it is very easy to get to Hokkaido by air and railway. Frequent domestic and international landed in New Chitose Airport, the largest airport in Hokkaido. If you are flying to Hokkaido directly, it is most likely that you will land at Sapporo New Chitose Airport, it's probably the most accessible airport to visit Hokkaido.
Wifi Connectivity: Nowadays, it is important to stay connected to check on navigations, location, and travel information. You can get a 4G Sim Card once you reach New Chitose Airport. We recommended getting a Wifi router if you are traveling in a group as it is more value for money. You can connect up to 6 devices to the router at once.
Kitaca IC Card: When traveling in Japan, it is recommended to get a rechargeable IC card that can be used in transportation, convenience stores, and even vending machines. The Kitaca IC Card is similar to IC Card from other regions, like Tokyo (SUICA), and Osaka (ICOCA) which can be used in Hokkaido too. Alternatively, you can purchase the Kitaca IC Card which is preloaded ¥1500 in advance, and get it at the station.
Planning on Hokkaido Self Drive Itinerary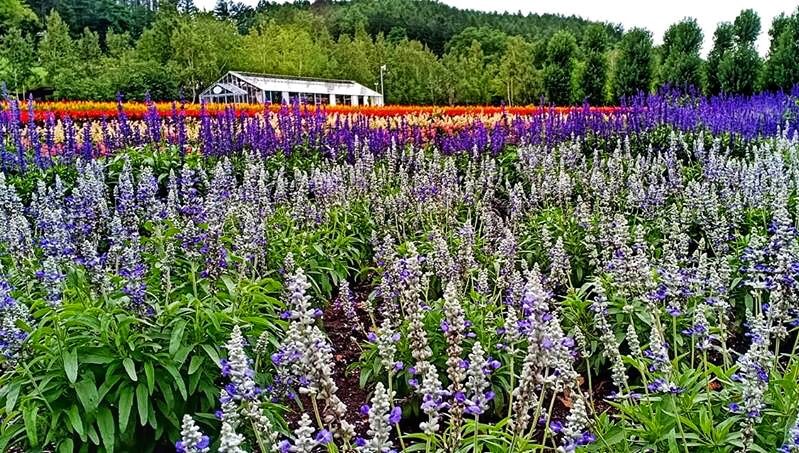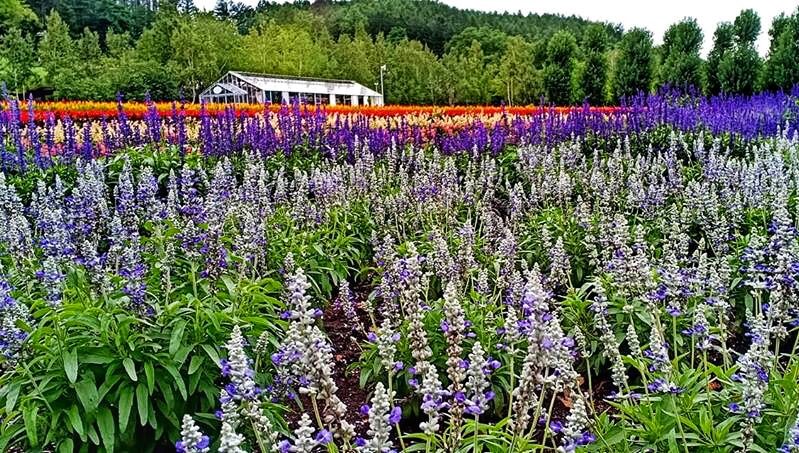 Due to the vast landscape and less populated, the best way to explore the beauty and attractions of Hokkaido by self-driving. The forest, mountain, lake, and natural beauty make it the most photogenic place in Japan. The simplest way to get around in Hokkaido is by car. I had been to Hokkaido using public transport and self-driving. In my opinion, I really recommended renting a car to drive yourself, especially for those traveling with family and kids. The attractions are not close to each other and required a good planning itinerary. Added, some of the attractions are hard to reach by public transport.
Moreover, traveling in Hokkaido is not cheap. So please prepare a reasonable budget for your trip. Driving in Hokkaido for a group of four travelers can help to save on some of the transportation fees and be more flexible. But, Japanese car rental sites can be a bit confusing. You can check your rental car and prebook it via RentalCars.com. It is easy to use and compare various types of rental cars with different coverage include. Most importantly, high customer reputation and review.
If you need more help, feel free to read through our Driving in Hokkaido: Tips For Renting a Car in Hokkaido.
Where To Stay
During our Hokkaido summer visit, we planned to visit Furano and Biei to see the famous flower fields and scenery. The journey from Sapporo to Furano or Biei takes approximately 2 hours. A day trip from Sapporo to Furano and Biei is doable but it can be very tiring, especially for the elderly. After consideration, we decided to stay somewhere near the attractions to easily get around.
The accommodations in Furano and Biei are limited and not cheap. The budget accommodations are almost fully booked in the peak season of Summer! There is another alternative solution was to stay at Asahikawa about 30 to 60 minutes away from Furano. Asahikawa is the second-largest city in Hokkaido, very well connected with public transport, and easy to drive from Sapporo to explore Furano and Biei. Besides, there is also a lot of famous food that you can try out during your stay, making it a perfect base if you wish to live in the city area for yummy Japanese food yet want to stay closer to the Furano and Biei.
So we made Asahikawa our base for traveling to Biei and Furano due to its convenience and price.
Accommodation Tips: We stayed in JR Inn Asahikawa which is located right beside the JR Asahikawa station. It is very convenient as there are a lot of eateries and a big AEON Mall within walking distance. Most importantly, the room rate is much cheaper compare with the hotel in Furano and Biei. Besides, it is also one of the best hotels in Asahikawa if you are traveling by train.
If you want something out of town and traditional, you can drive up to Asahidake and stay in one of the onsen hotels.
Day 1: From Sapporo To Furano
We spend our night in Sapporo and picked up the rental car the day before start-up our Hokkaido self-drive itinerary. Take note that some of the rental shops only open at 8 or 9 am. So if you plan to leave early, you might need to consider picking up your car one day earlier. Just key in the Map Code or phone number that is found on google maps into your GPS, and you are ready for your Hokkaido self-driving trip!
Our first destination for our Hokkaido road trip was the flower-filled rural town of Furano. It is about a two-hour drive from Sapporo city but you might take a longer time due to the journey being packed with incredible scenery. We visited the Farm Tomita for a beautiful flowery spectacle.
Furano Travel Tips:
Furano has a famous ski resort
Hotel MyStays Sapporo Station
and pretty popular during winter. You should stay for a couple of nights in Furano and take day trips to various attractions. Check for the best price here!
Farm Tomita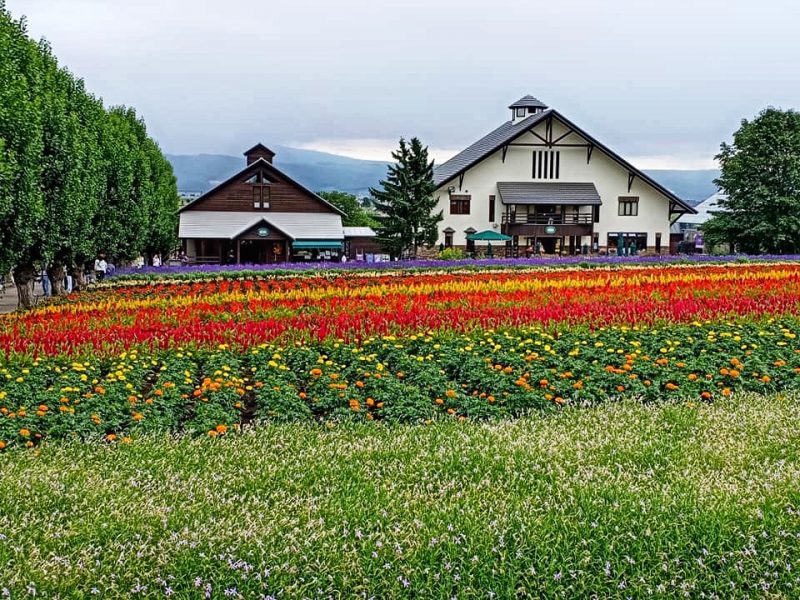 Located in Nakafurano, Farm Tomita (ファーム富田) is one of the popular attractions and a must-visit during summer. It is where you can witness an abundance of vivid colors with an impressive vast land of a flower blooming from June to early October every year. However, Farm Tomita gain its popularity by its vast land of stunning lavender fields. One destination I would recommend not to miss if you are in Hokkaido in Lavender season.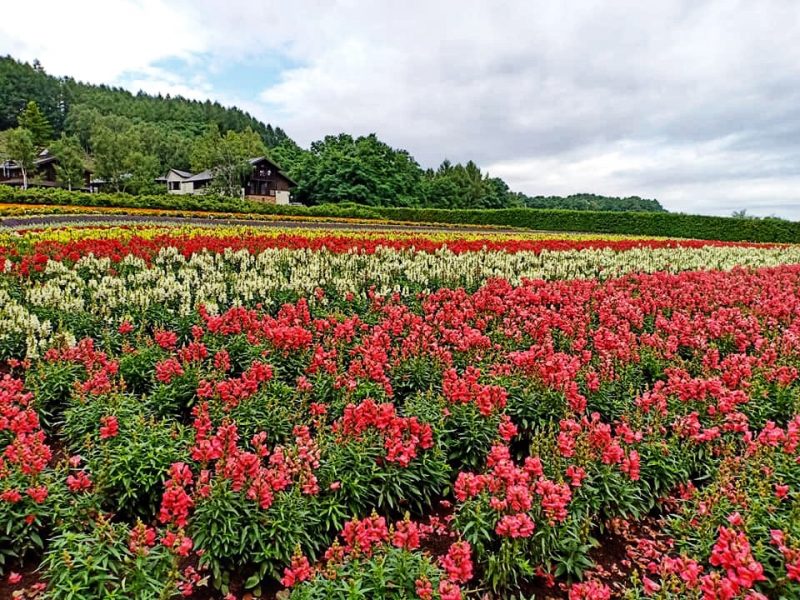 Our visit to Farm Tomita is not the popular Lavender season and we miss the chance to mesmerize lavender to full bloom. But still, there is still plenty of full bloom of flowers for us to take breathtaking photos. Several flower fields such as Japanese Poppies, Salvia, Begonias, and Bugle give a very colorful show.
Walking along the paths and enjoying sunshine and breeze makes us feel so refreshed and joyful. We were greeted by the rainbow flower field and we can even smell the flower in the air. We wandered around in the spectacular flower field and take endless photos with colorful flowers as a backdrop.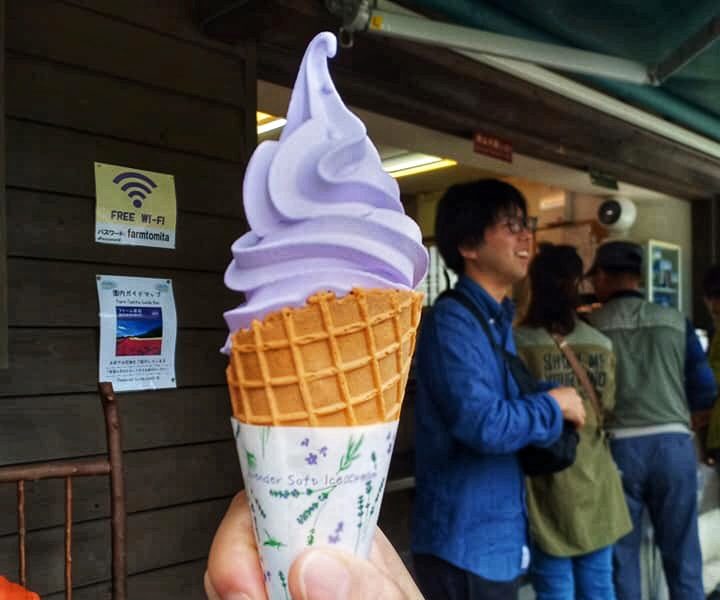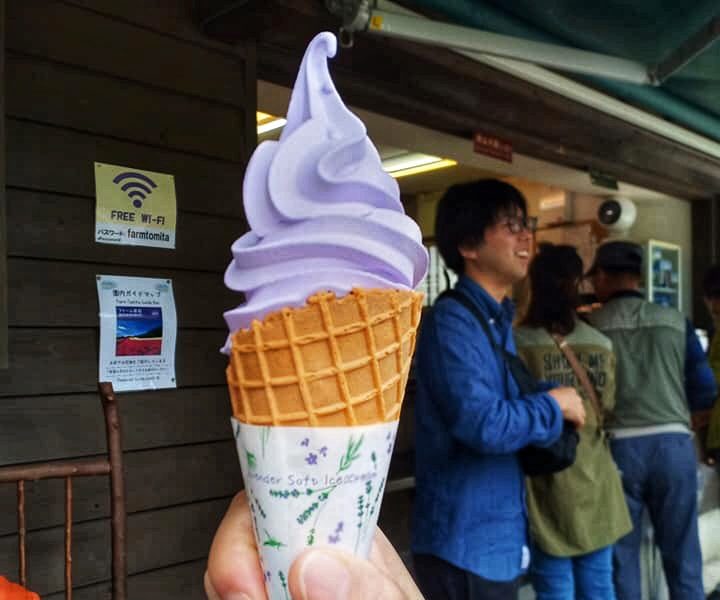 Next, we spend time touring the souvenir shops that keep us entertained during our visit. A variety of lavender souvenirs can get here such as lavender oil, lavender soap, dried lavender, and more. Don't forget to try the lavender soft-serve ice cream which is so refreshing on a hot Summer day!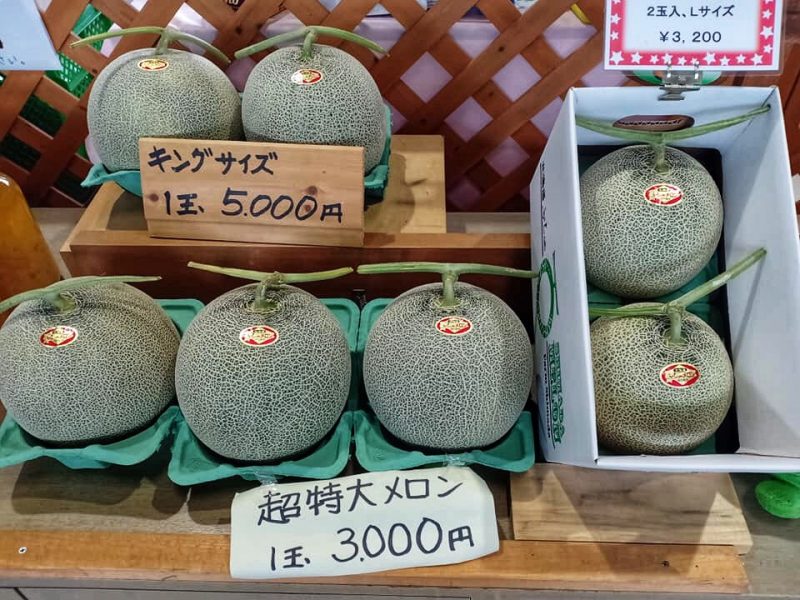 There is also a Tomita Melon House located next door to Tomita Farm. The refreshing melon was so delicious and sweet! Fresh fruit for a light meal. All in all, visiting Farm Tomita can easily take up half a day to enjoy the natural beauty.
Farm Tomita Travel Tips: Farm Tomita is easy to access by self-driving with ample parking available.
Entrance Fee: Free
Map Code: 349 276 804*00
Saika no Santo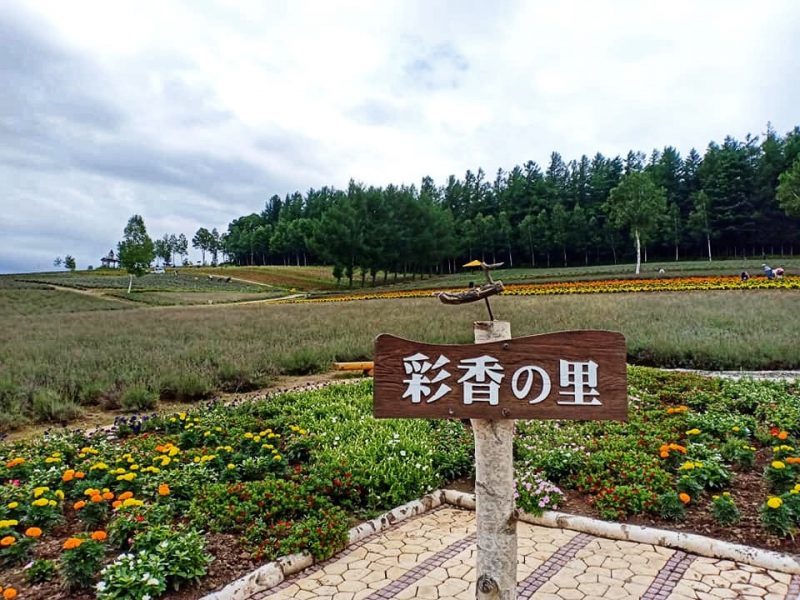 Next, we proceed to Saika no Santo from Farm Tomite. Compare with Farm Tomita, Saika no Sato is smaller and less crowded. It is located on the hill and surrounded by lush forest trees, overlooking the Furano landscape. The brightly colored flowers grown by the paths up the hill make a magnificent view. We even walk up to the hilltop to enjoy the beautiful valley view and the mountain beyond. The flower field in Saika no Santo is so gorgeous with a backdrop of mountains.
The Saiko no Santo is peaceful and serene. We spend about 1 hour here before proceeding to the next destination.
Getting to Saiko no Santo: 5 minutes drive from Farm Tomita.
Ningle Terrace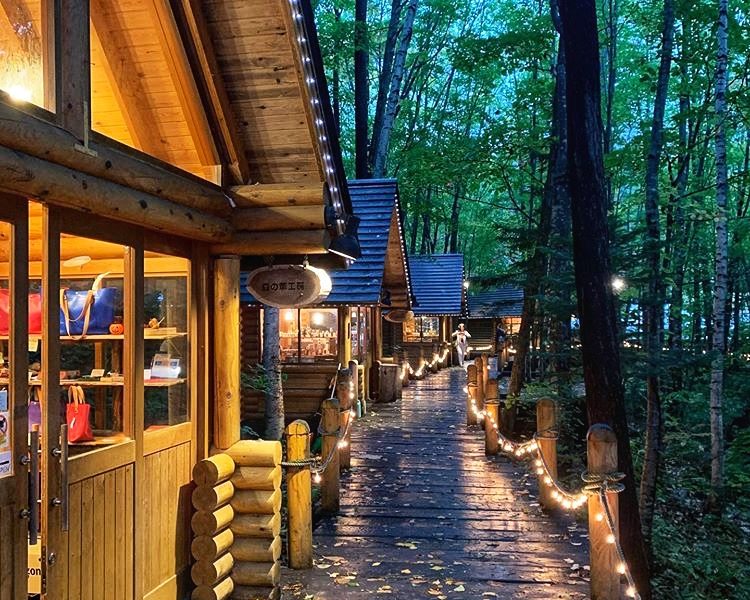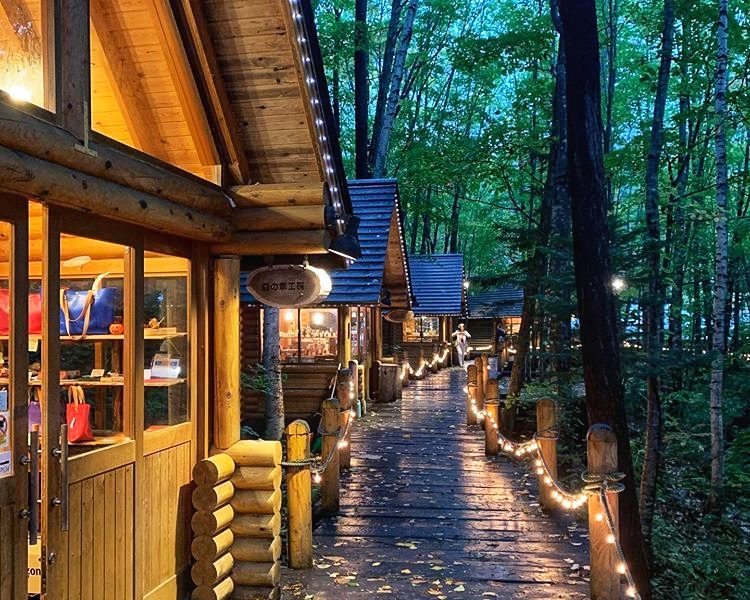 Our next destination is Ningle Terrace, a picturesque timber cottages village with many woodshops selling local produce and handmade souvenirs. It is located beside the Shin Furano Prince Hotel, a popular ski resort with a playground for snow activity in the winter.
Once we arrived, we will off to the romantic and cozy wooden huts. Each of the cottages housed skilled craftsmen working on specialty arts and souvenirs. The area, walkway, and cottages transform the Ningle Tringle into a fairy tale scene. The natural surroundings such as Pine trees, and waterfalls give off a dreamy vibe. Can't imagine the magical scene on a winter night when the lights lit up with snowy cap white snow.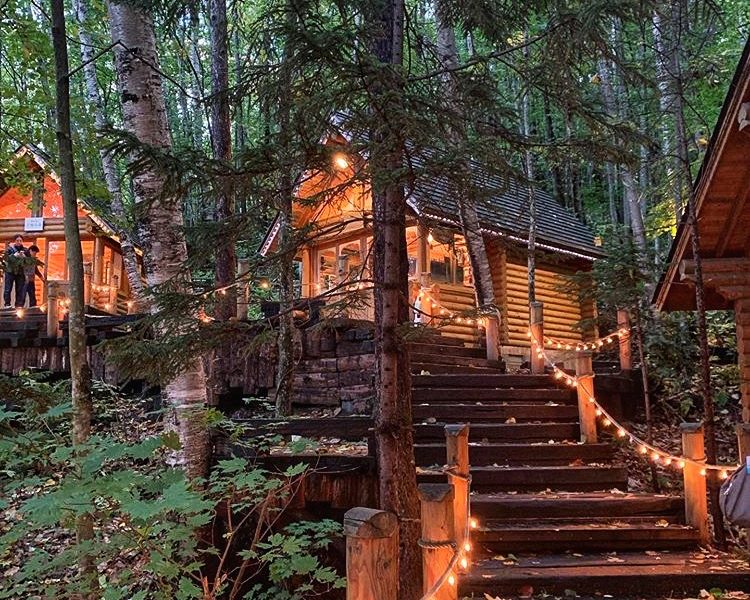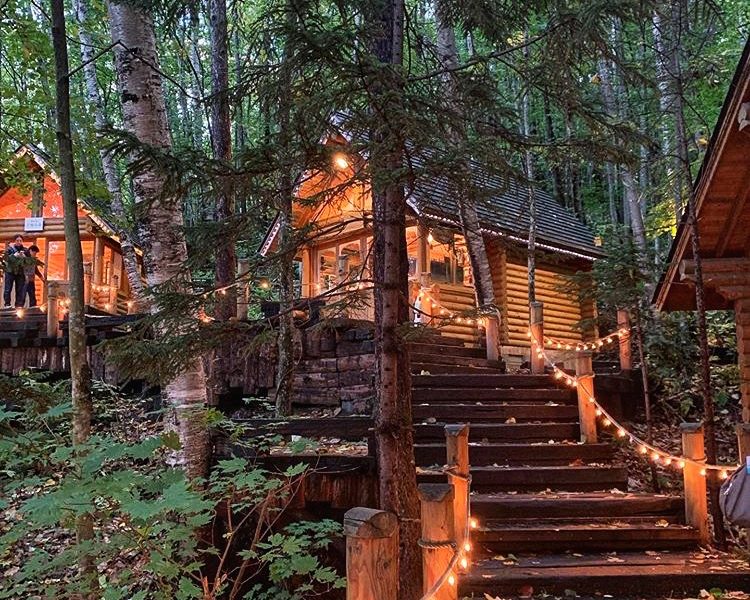 We enjoyed our lovely walk in the romantic scene and hanging around to watch the craftsmen at work. It is an enchanting little area to visit even during the day. Personally, I have enjoyed the peace of the area surrounded by trees and little wooden cottages. Too bad it was too crowded with tourists and the price is slightly expensive. We ended our visit to Ningle Terrace with a cup of coffee at one of the cabin cafes right in the middle of the woods. It was an enjoyable time to enjoy the serenity of the entire place. Worth to spend some time visiting.
Hokkaido Self Driving Tips: Recommended visiting during the evening time when fluorescent bulbs lit up and fewer people. However, take note that the road leading to Ningle Terrace can be quite dark and deserted. It is about 10 minutes by car from Furano Station.
Asahikawa Ramen Village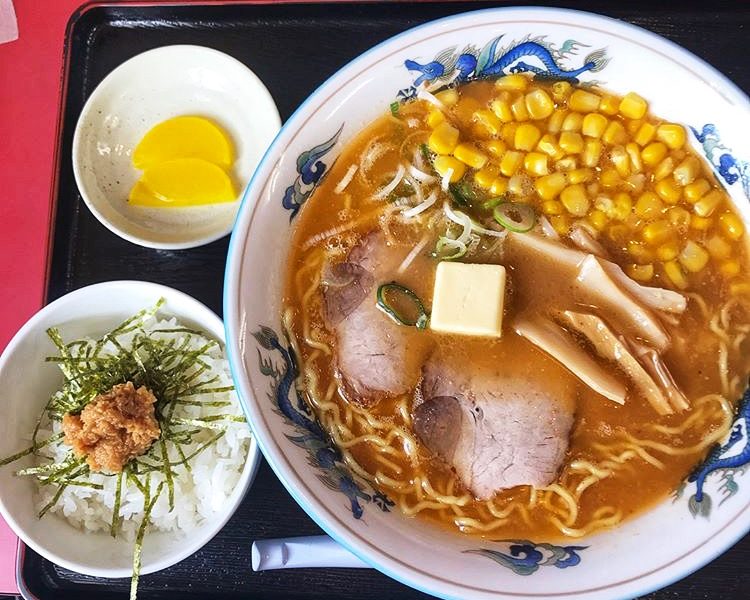 We end our day 1 Hokkaido self-drive itinerary with a satisfying bowl of ramen at Asahikawa Ramen Village. We actually planned to visit Furano Cheese Factory and Furano Wine Factory in our initial Hokkaido self-drive itinerary but ended skipped it to slow down our pace. You may include it if you have more time to spend.
Asahikawa Ramen Village houses of eight popular best ramen shops in Asahikawa. It is the best place to try a variety of famous Asahikawa Ramen in one easy location. Each shop with a menu located outside of the shop. But no worry, you wouldn't go wrong with any one of them.
Our bowl of Asahikawa ramen in Asahikawa Ramen Village. It was not the first time we tasted the Asahikawa ramen. Asahikawa is known for its shoyu (soya sauce) based broth with thin hard noodles. The price is reasonable, about 800 yen. Ramen lover, don't miss the chance!
After the flavorful ramen, we ended our first day Hokkaido Self-Drive itinerary and back to the hotel for good rest. But still, we spend some time at the AEON mall next to our hotel for some Japanese snacks and drinks.
Getting to Asahikawa Ramen Village: 10 minutes drive from our hotel JR Inn Asahikawa.
Asahikawa Ramen Village
Opening Hours: From 11:00 to 20:00
Map Code: 79 410 454*44
Day 2: Asahikawa, Biei
Next, our second day of the Hokkaido road trip itinerary is Biei, a majestic rural area with an hour's drive from Asahikawa. Again, the driving journey is full of incredible scenery and we took longer than we planned.
We visited Shikisai no Oka, Shirogane Blue Pond, and the Shirahige waterfall and spend the time mesmerizing the beautiful hilly scenery at Patchwork Road and Panorama Road.
Shikisai no Oka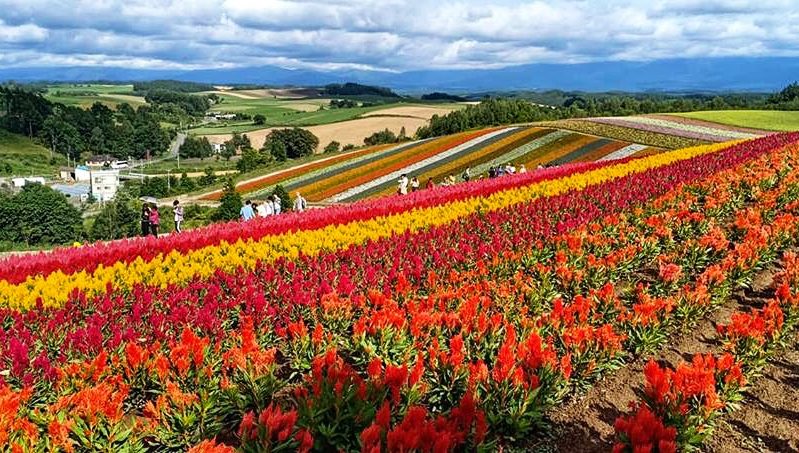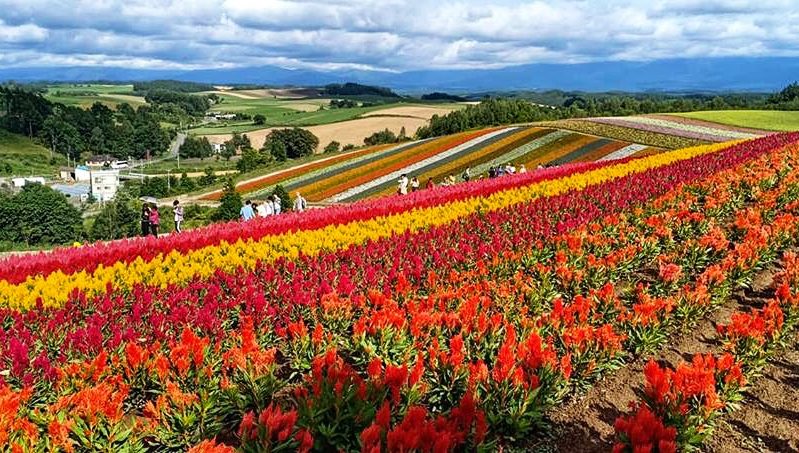 The Shikisai no Oka (四季彩の丘) is an amazing flower garden, stretching across seven hectares of land on Oka no machi Biei. The "rainbow field" is definitely our favorite attraction for our Hokkaido self-drive itinerary. We had a marvelous tour of the colorful, striped fields which is truly amazing. The hilly flower field can be tough for the elderly, so we decided to ride the tractor-pulled buggy which cost us 500 yen.
We had a great time taking photos of the colorful flower fields. The layered strips of color against the backdrop of the magnificent mountain range were all worth it. A feast for our eyes and an experience that we never forget.
This is why so many people flocked to Hokkaido every summer! Such a beautiful sight!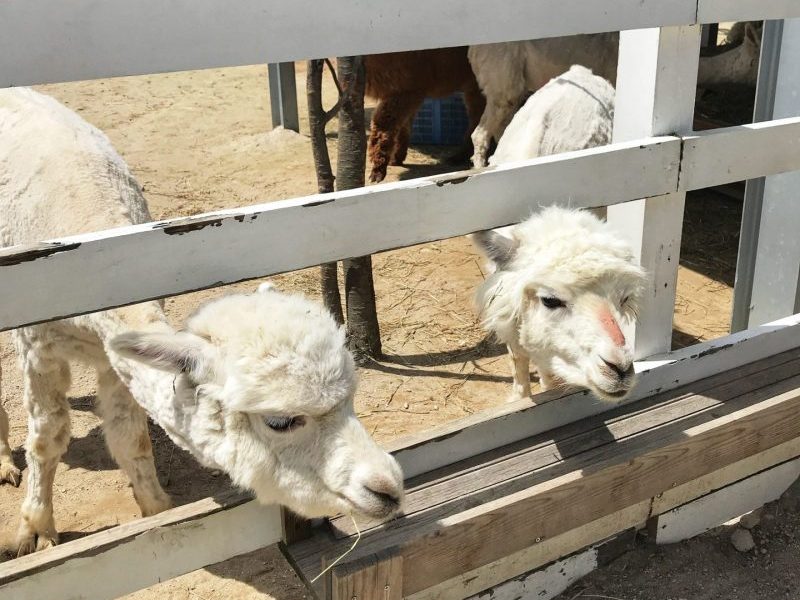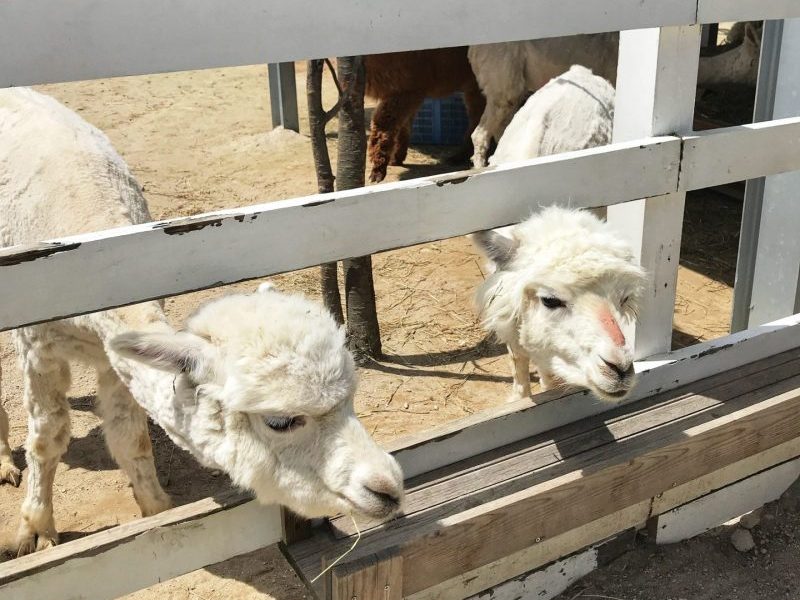 There's an Alpaca farm on-site to keep the kids and adults entertained. The entrance fee is 500yen per pax and we also paid an additional 100 yen for a small basket to feed and touch the alpaca.
Shikisai no Oka Travel Tips: No entrance fee to enter the Shikisai no Oka but you may do a 200 yen donation to maintain the flower field. We were happy to donate as the workers worked hard to maintain the magnificent flower field. Besides, the parking fare will be waived if you are spending in the restaurant on the second floor.
Shirogane Blue Pond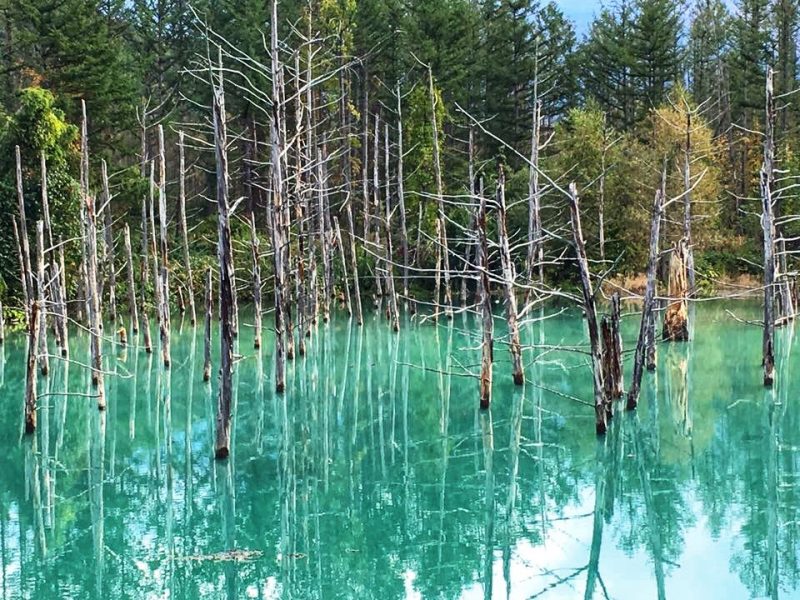 Next, we drove along the scenic journey to Shirogane Blue Pond (青い池). For Mac users, the Shirogane Blue Pond is where you see your desktop wallpaper come to life. The color of the blue pond will be different depending on the amount of sunlight.
I visited Shirogane Blue Pond by public bus during my last visit to Hokkaido. The time spent here was limited and rushed in order to catch the bus schedule. So this round we can spend more time mesmerized by the colorful Blue Pond freely. Just follow the one-way footpath to walk around the pond. A calm and picturesque attraction in Biei.
Entrance Fee: Free
Map Code: 349 569 814*88
Shirahige waterfall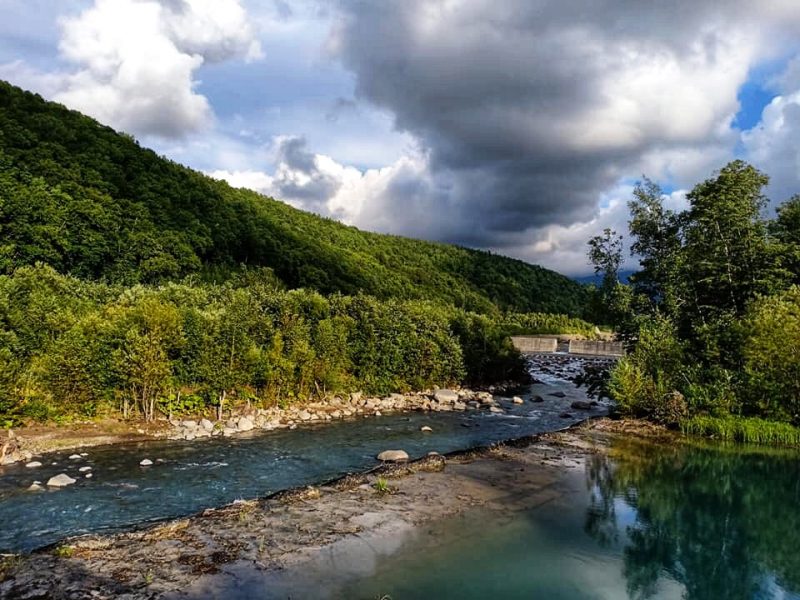 Just a 5-minute drive from the Blue Pond is an easily accessible but scenic waterfall: Shirahige waterfall. So it is worth coupling together if you're visiting Shirogane Blue Pond.
There is plenty of car park available nearby. We parked pretty close by and the waterfall can be viewed from the bridge with few steps away. The deep turquoise blues and mineral-rich blue waters made the sight. Besides, this is the blue water from the river that flows into the Shirogane Blue Pond. Simply beautifully. We spend about 30 minutes at the viewpoint.
Entrance Fee: Free
Map Code: 796 182 575*30
Patchwork Road and Panorama Road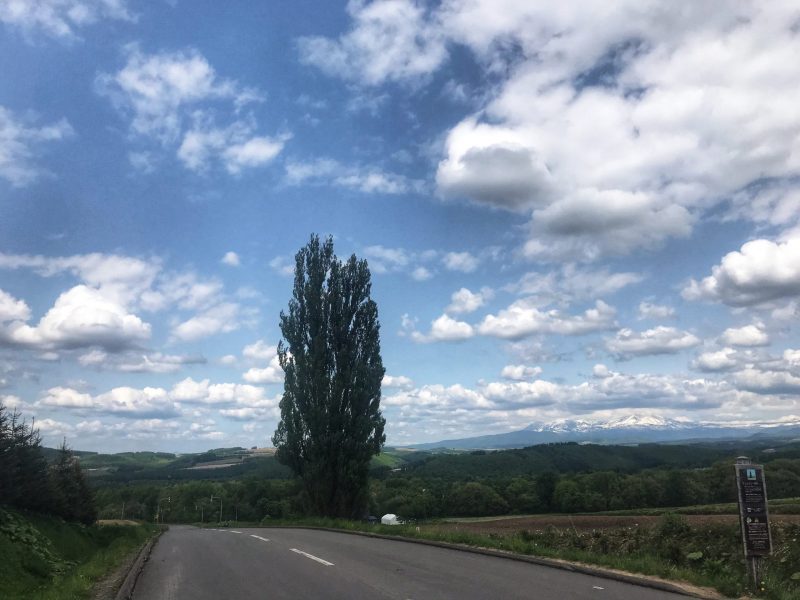 Time to make your way to the beautiful landscape of Biei to Patchwork Road and Panorama Road. In fact, Biei is surrounded by vast expanses of the hill with Patchwork Road located in the northwest while Panorama Road is in the south of town. The never-ending rolling hill, wonderful scene, and picturesque farm make it an enjoyable driving journey.
There are a few popular spots to take a photo along the driving journey. Some of the spots are even filmed in the TV commercial such as Ken & Marry trees, Seven Star Trees, Mild Seven Hill, and more.
In fact, I visited those amazing scenery by cycling during the summer a few years back. Read more if you are planning on a physically demanding itinerary like me!
Related Article: Furano Biei Cycling Trip to Patchwork Road and Panorama Road
Dinner with Genghis Khan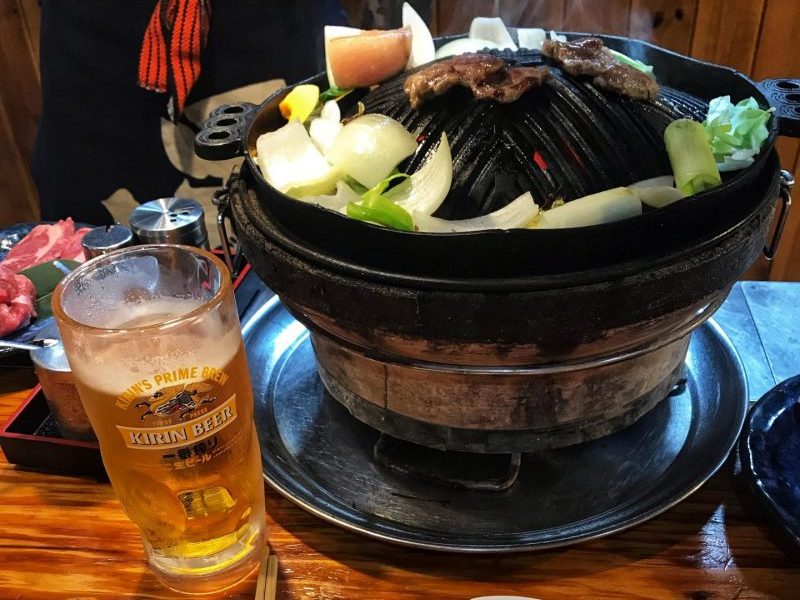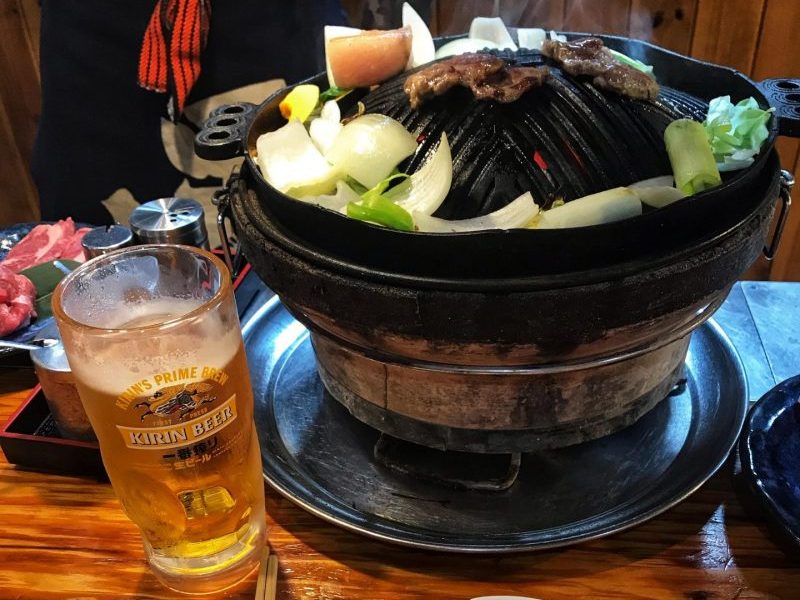 At the end of the day, we drove back to Asahikawa city and enjoy the Genghis Khan grill lamb, a must-eat when visiting Hokkaido. Jingisukan Daikokuya (成吉思汗大黒屋) probably serve the best Jingisukan in Hokkaido. We know this place three years ago and we're still happy to go there again. It is a local restaurant with awesome local food.
We waited for about 30 minutes during our visit on weekdays to get into the restaurant. But the wait was worth it! The restaurant is full of a smoky smell but it makes me feel like entering an authentic local restaurant.
We ordered several servings of the Genghis Khan and of the marinated lamb and the vegetables. The taste was still amazing like what we had before. Truly a delicious meal.
We enjoyed dinner and will visit again if we are in Asahikawa again!
Hokkaido Self Driving Itinerary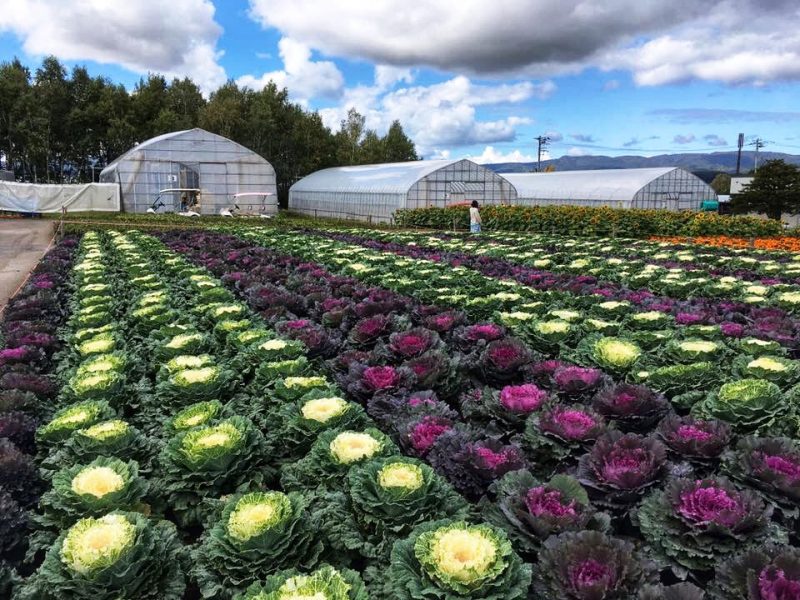 All in all, hopefully, you can get an idea of how to plan your Hokkaido self-drive itinerary to Furano, Biei, and Asahikawa for 2-3 days. Bear in mind, don't visit Hokkaido in a rush. Make sure you have plenty of time to enjoy the scenery. These areas are truly one of the most beautiful places we have ever had the pleasure of visiting.
Our recommended Hokkaido self-drive itinerary is only focused on Furano, Biei, and Asahikawa. But, make no mistake with it. Hokkaido is truly huge and we are only spending 2 days in these places for the flower field itinerary which is hardly accessible by public transport. If you are interested, you may read on our travel blog about other attractive places in Hokkaido.
Travel Blog to Hakodate, Lake Toya, and Noboribetsu
Hokkaido Transportation Guide:
Now, it's time to experience the magical place for yourself, friends, and family members.