Last updated on May 24th, 2023
One day Sasebo itinerary and Kujukushima sightseeing cruise which delight you with the spectacular scenery. A day trip you could do easily from Nagasaki or Fukuoka.
One of the worth recommended top attractions during my Kyushu trip is Sasebo. Located in Nagasaki prefecture, Sasebo (佐世保市, Sasebo-shi) flourished as a military port and popular with the Dutch-themed amuse park, Huis Ten Bosch. It is a unique city mix of local and foreign elements. But Sasabo has another hidden gem. The Kujukushima or literally as ninety-nine Island. It is a group of 208 inhabitant islands that lie out in the bay, create a scene of natural beauty coastline.
During my visit to Kyushu, we were having an extra one more day to plan for a day trip from Fukuoka. We kept on debating on should we visit Nagasaki city or Sasebo. We finally decide to visit Sasebo for its wonderful Kujukushima Sightseeing Cruise and never regret it. The amazing view was truly breathtaking and worth the 2 hours journey train ride from Fukuoka.
In this Sasebo itinerary travel blog, we will share on my day trip to Sasebo from Fukuoka. Including the transportation guide on how to get to Sasebo and attractions, things to do, what to eat and some of the money-saving tips when visiting Sasebo.
Where and How To Get To Sasebo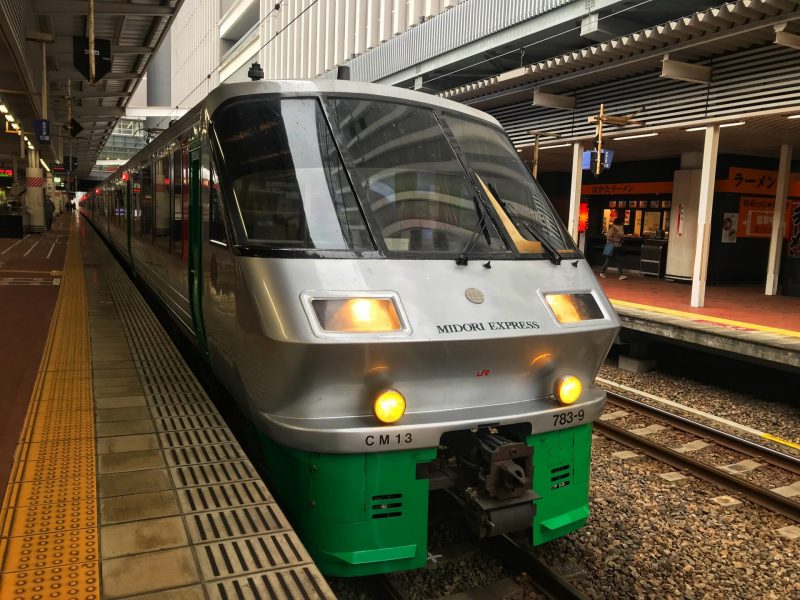 Located at the Northern Nagasaki, Sasebo is the second-largest city in Nagasaki. The popular amuse theme park, Huis Ten Bosch are also located at Sasebo. Beside self-driving, Sasebo is easy to access by public bus and JR Train from Nasagaki or Fukuoka.
From Nagasaki City to Sasebo
– Highway bus depart from Nagasaki Bus Station to Sasebo Station (90 minutes, ¥1,550)
– JR train depart from Nagasaki Station to Sasebo Station (90 – 120 minutes, ¥1,700 – 2,000). The Sea Side Liner will run along the very breathtaking coast.
From Fukuoka to Sasebo
– One to two highway bus depart from Hakata and Tenjin Bus Station to Sasebo (120 minutes, ¥2,570)
– Direct JR Train departs from Hakata Station to Sasebo Station (120 minutes, ¥3,950). It is the same train bound to Huis Ten Bosch but separate with different cars. Make sure to board the correct car as the train will go in a different direction in the midway.
Sasebo Travel Tips: Traveling time is about the same, either by bus or train. However, the bus is the cheaper option compared with the train. For foreign travelers, we recommended getting the SunQ Pass or Kyushu JR Pass if you are planning to get around Kyushu. Both transport option are cover.
Getting Around in Sasebo City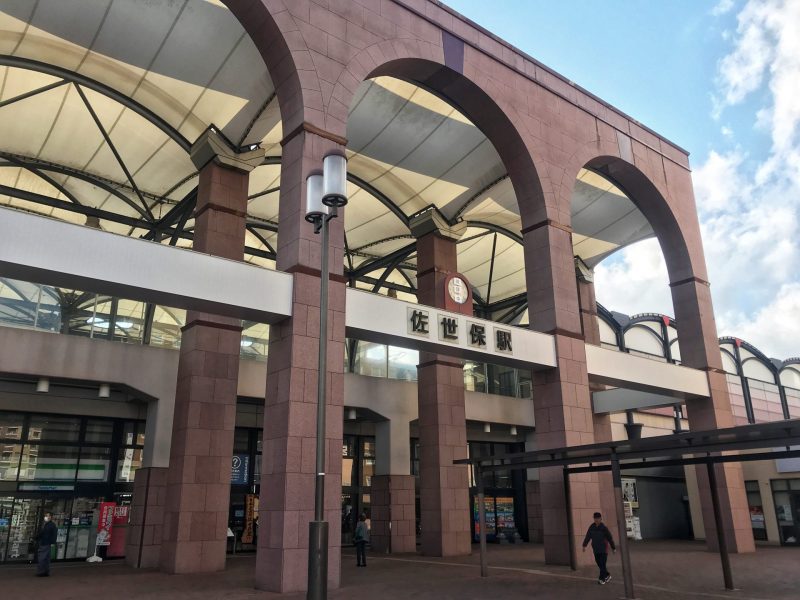 The main transportation hub in town is Sasebo Station with buses and trains connected. However, most of the attractions in Sasebo are not walkable. Visitor need to access to the attraction by bus. Due to infrequent bus service and most of the attractions are scattered around in Sasebo. So it took time to get to the attraction by bus. Added, bus fare is not cheap if you plan to travel around to many attractions in Sasebo city. So it is best to pick what you want to do and see in Sasebo.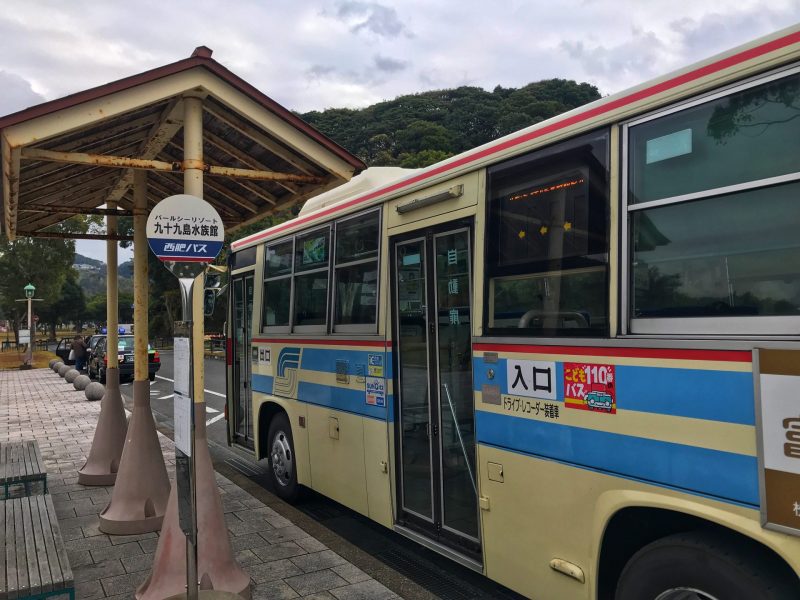 If you are visiting Sasebo during weekend or Japan holiday, please get the Combo package (観光パスポート) from JR Kyushu which include with Kujukushima Cruise Ticket and unlimited bus ride within Sasebo city within one day. You will need to purchase the package at JR Station and then exchange for physical tickets at the Kujukushima counter office. However, we didn't manage to grab this deal as we have another better plan during weekends.
Sasebo Travel Tips: SunQ Pass is covered for the bus ride in Sasebo city.
One Day Sasebo Itinerary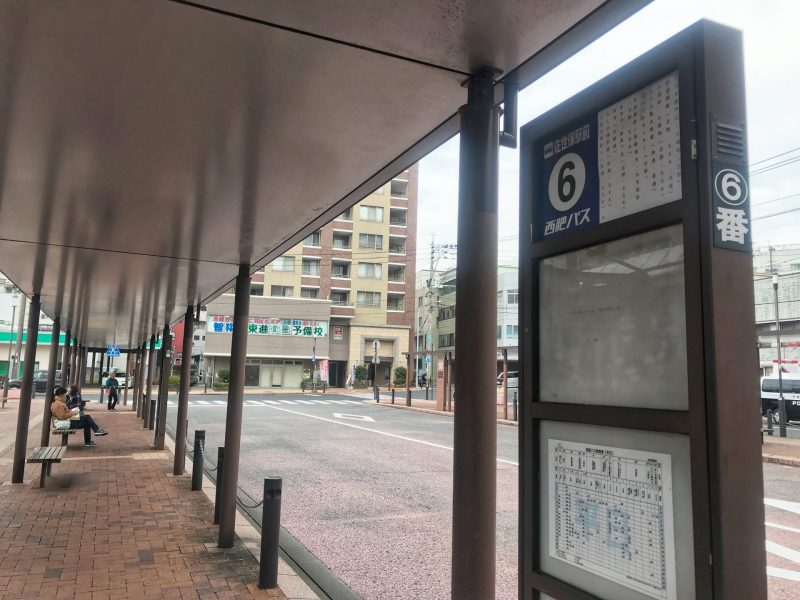 Once arrived in Sasebo station, we walked to the bus station to board the bus to Kujukushima Pearl Sea Resort. The bus stop is located opposite the road of Sasebo Station. It is the normal commuter bus with about 25 minutes bus ride.
Kujukushima Aquarium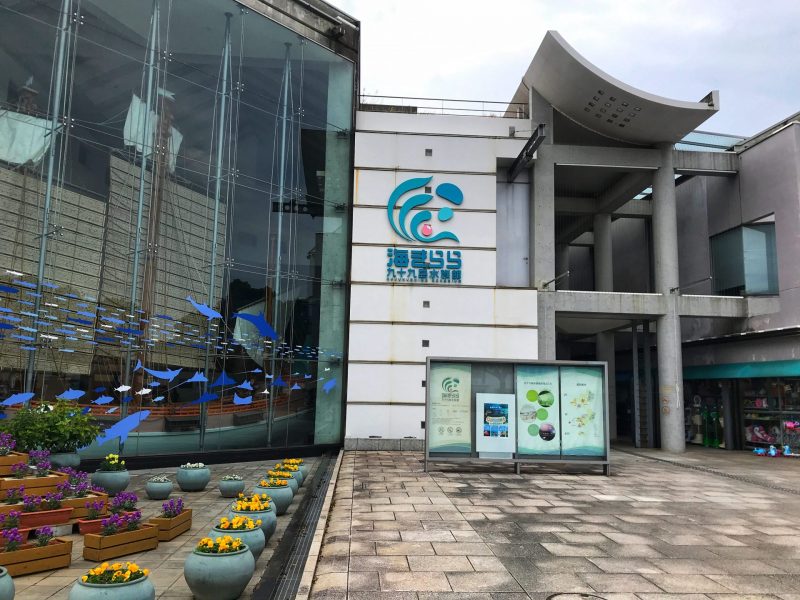 There are two top attractions in Kujukushima Pearl Sea Resort and are very family-friendly. The Kujukushima Aquarium is where you can fully see marine life in action. It features around 120 species of marine life with some activities such as hands-on pearl harvesting and also dolphin show. Family with kids can consider spending time to visit the Kujukushima Aquarium.
While another option is to take a boat tour to enjoy the beautiful Kujukushima Islands. Our visit to Sasebo are mainly to visit the Kujukushima. There are more than 99 islands, with approximately 208 small islands in the area. The beautiful Kujukushima has been registered and dubbed as one of the most beautiful bays in the world.
Kujukushima Sightseeing Cruise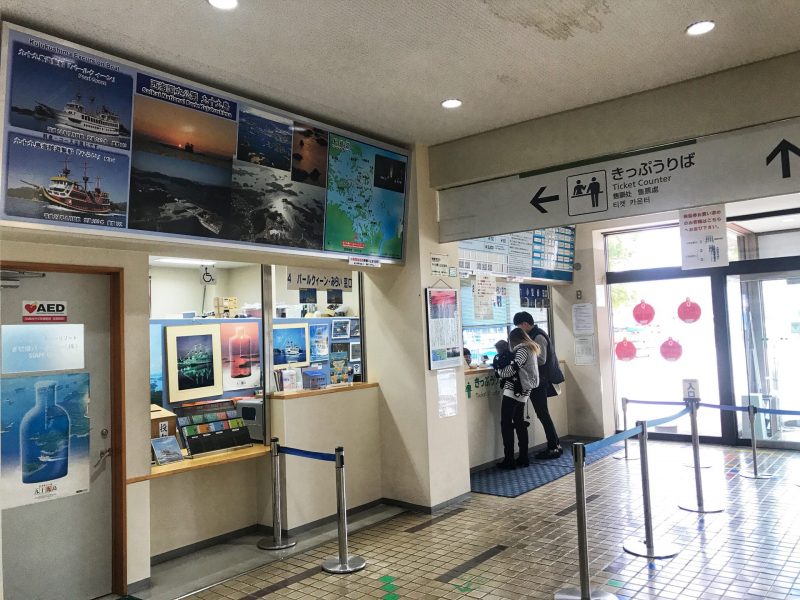 Located inside the Saikai National Park, Kujukushima Pearl Sea Resort is a nice and well-maintained sightseeing attraction. Firstly, we walked to the ticket office and exchange for the physical cruise ticket. There are two types of sightseeing cruises with different departure times.
Kujukushima Pirate Boat Mirai: 11: 30 | 13: 30 | 14: 30
Kujukushima Excursion Boat Pearl Queen: 10: 00 | 11: 00 | 13: 00 | 14: 00 | 15: 00
If you are keen on a certain type of cruise, please check the departure time. The sailing time is the same with about 50 minutes.
Kujukushima Pirate Boat Mirai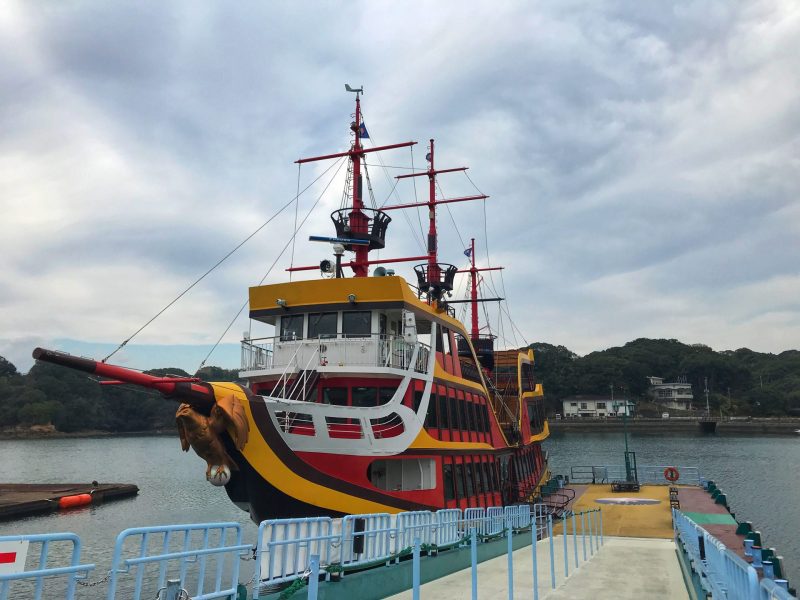 This time, we board the Kujukushima Pirate Boat Mirai which designed like a pirate hat. We have about 15 minutes before boarding, so we took some rest in the waiting area.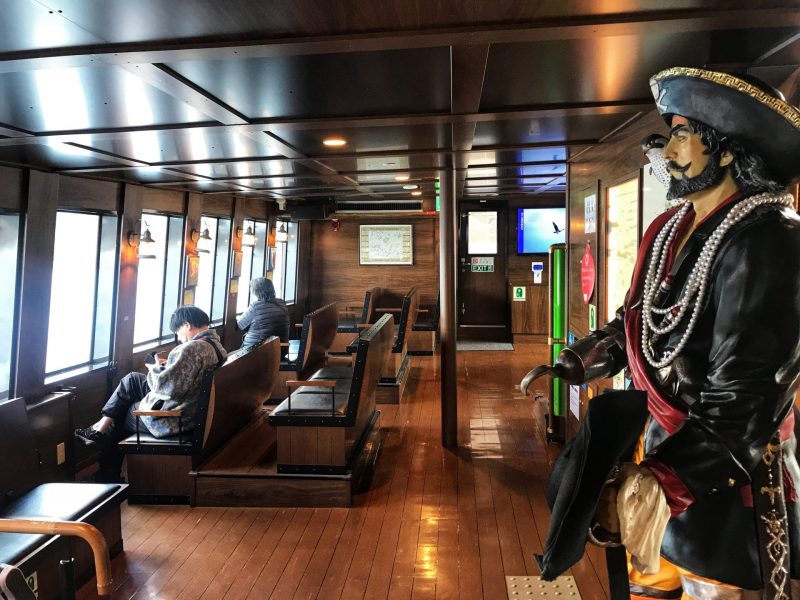 We board the cruise on time. There are quite many passengers boarding the cruise. The interior design of the ship is very clean and quite big. The majority of passengers choose to sit in the indoor seating area. The air-conditioned seated areas are quite comfortable. But, we spend most of our time on the deck to enjoy the breathtaking view.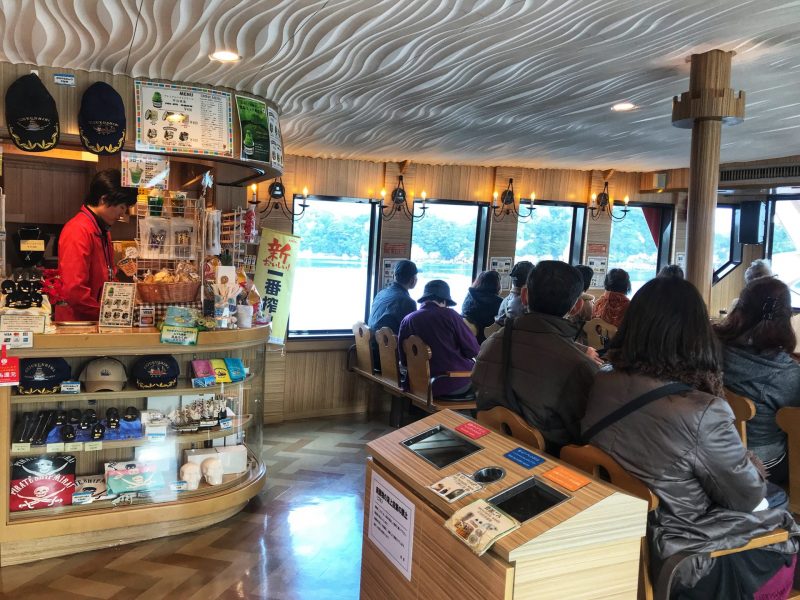 The boat has a snack counter if you want to get some food or drink. It even served beer and wine if you want to enjoy the beautiful view.
Enjoy Majestic view of 99 Island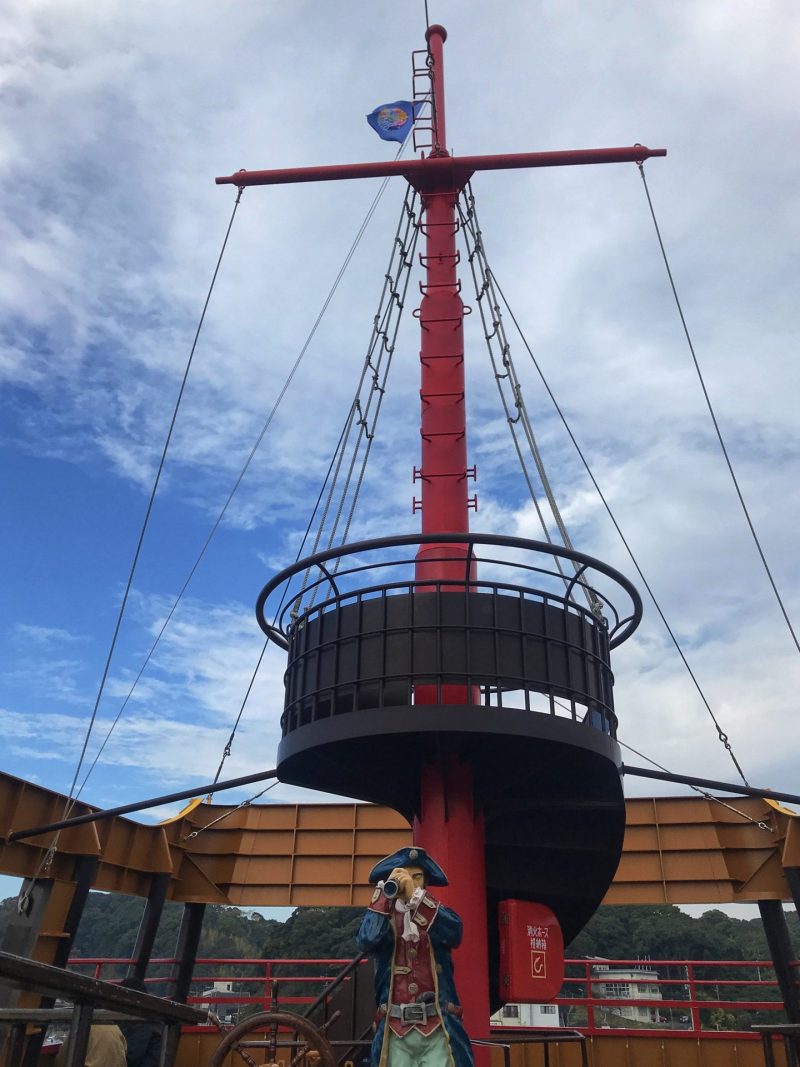 There were multiple decks to view the island and the top deck with the most amazing view. We love staying on the top deck that allowed us to take in the majestic view of the 99 islands.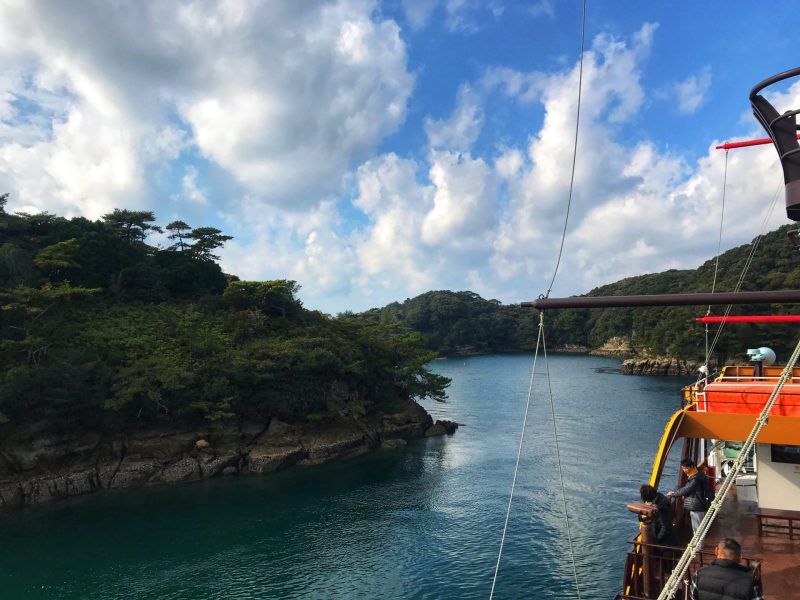 The sea breeze was very comfortable. But, it can be quite cold with wind keep blowing to you. So remember to bring along your jacket or windbreaker. There was a commentary on what you are seeing in a different language, Japanese, English, Mandarin and even Korean. Thumb up for Japanese tourism system.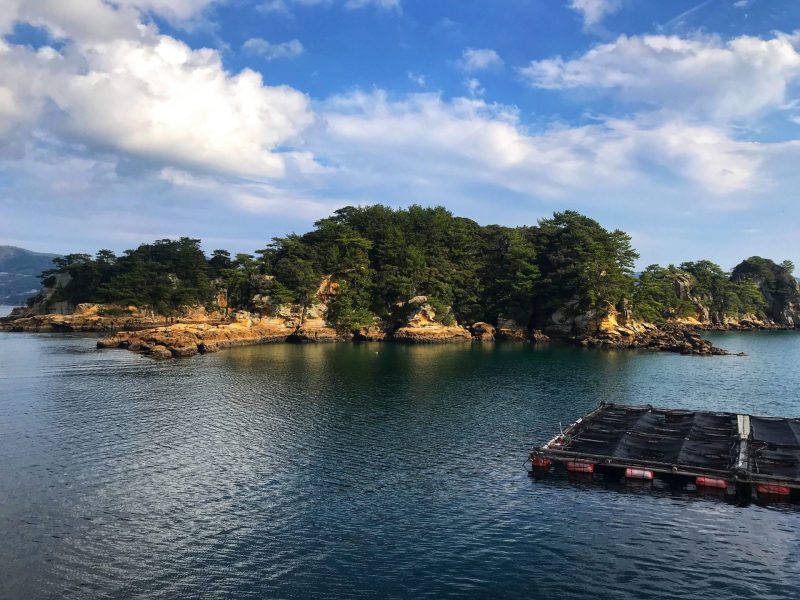 The sparkling, nutrient-rich ocean here contains treasures. There were also oysters and pearl farms around the islands.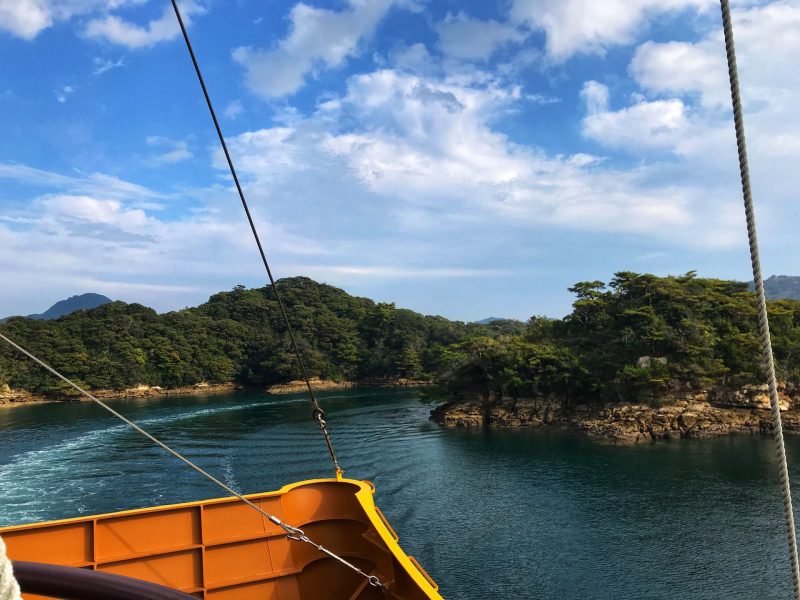 It was a beautiful day during our Kujukushima cruise ride. Perfect to see many of the uninhabited islands under the blue sky and sea.
Gentle breezes and waves of the sun while capturing the spectacular scenery along the 50 minutes cruise ride. We were truly impressed by the amazing and splendid view. The beautiful scenery also filmed in Tom Cruise's movie "The Last Samurai". One of the highly recommended trip and must-visit attractions when visiting Kyushu.
Getting There: (Click here for bus Schedule)
– From Sasebo Station, take the city bus to Kujukushima Pearl Sea Resort (Adult: ¥260, Kids: ¥130)
– Bus stop No.6 (opposite JR Sasebo Station) to Pearl Sea Resort Kujukushima Aquarium, 25 mins.
– Bus stop No.1 (In front of Toyoko Inn) to Kujukushima Pearl Sea Resort/Rapid transit, 22 minutes.
Ticket Information:
Kujukushima Sightseeing Cruise: ¥1,500 for an adult and ¥750 for kids (4-15). Get Ticket from Klook.
Kujukushima Aquarium: ¥1,470 for an adult and ¥770 for kids (4-15). Get Ticket from Klook.
Try The Sasebo Burger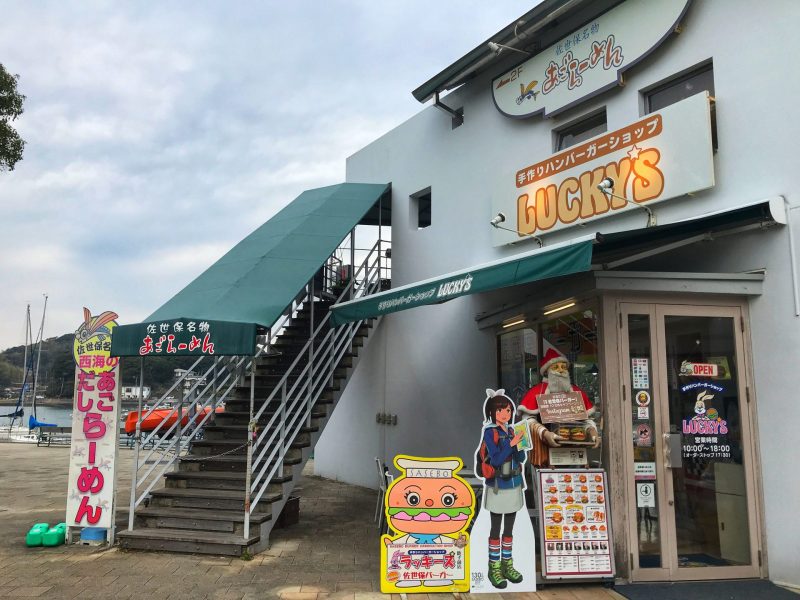 After the ride, we feel a little bit hungry and decide to grab some food before leaving for the next destination. There are lined of restaurant in the area. But most of the restaurants were closed. Not sure it is due to our visit was in weekday.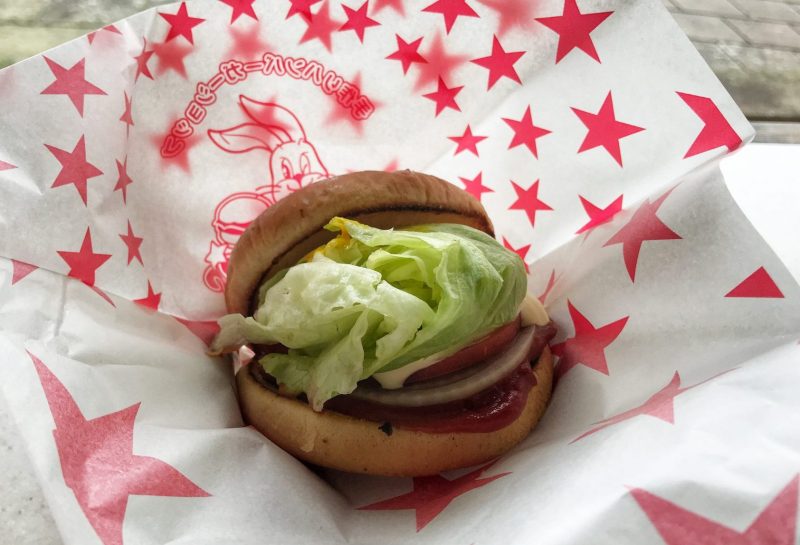 We decided to grab the Sasebo burger from Lucky Restaurant to try on this Sasebo must eat food. The Sasebo burger was first bought by US Naval Forces in the 1950s, and since then, American burger was started spread to all Japan from Sasebo. So no surprise you will see various of Sasebo Burger Restaurant in town.
Our burger was juicy and tasty refreshing with crunchy fresh lettuce. For me, not so impressed. Probably I still prefer for Japanese local food. But it was not a bad idea to have a Sasebo burger while waiting for the cruise ride. The price is reasonable although situated in the tourist place. Added, it was quite comfortable sitting inside with harbor view from the big window.
Take the Vintage View at Kujukushima From Observatory
Next, we proceed to our next attraction in our Sasebo itinerary. Besides the sightseeing cruise, there are also various of look-out point and observatories which offer great vintage view on the Kujukushima. The stunning sunset view is particularly amazing that should not be missed.
Below are the Top Four Kujukushima Observatory for your reference. Please double confirm on bus schedule at the tourism information center if you wish to get there.
Tenkaiho Observatory (展海峰展望台):
The most breathtaking view among all observatories. But it required about 40 minutes bus ride with winding mountain road along the journey from Sasebo Station.
From Sasebo Ekimae Bus Terminal by the bus bound for "Tenkaiho".
Funakoshi Observatory (船越展望台):
It is the lowest among four of the observatory deck. That's mean closer to the beautiful view of Kujukushima. Located nearby Sasebo Bus Station.
From Sasebo Station, take the bus bound for "Shimofunakoshi" or "Tenkaiho" via "Doshokubutsuen"(Kujukushima Zoo) and walk for 15 minutes.
Ishidake Observatory (石岳展望台):
Famous as one of the filming location of "The Last Samurai". It is located nearby Kujukushima Zoo and Botanical Garden. It is particular beautiful during sunset.
Take the bus bound for "Shimofunakoshi" or "Tenkaiho" via "Doshokubutsuen"(Kujukushima Zoo), get off at "Doshokubutsuen mae". Then, walk for about 20 mins.
Yumiharidake Observatory (弓張岳展望台):
Great spot for Sasebo city night view. It can be reach by 30 minutes bus ride.
From Sasebo Station, take the bus bound for "Yumihari-dake Tenboudai"(Mt.Yumihari Observatory).
Ishidake Observatory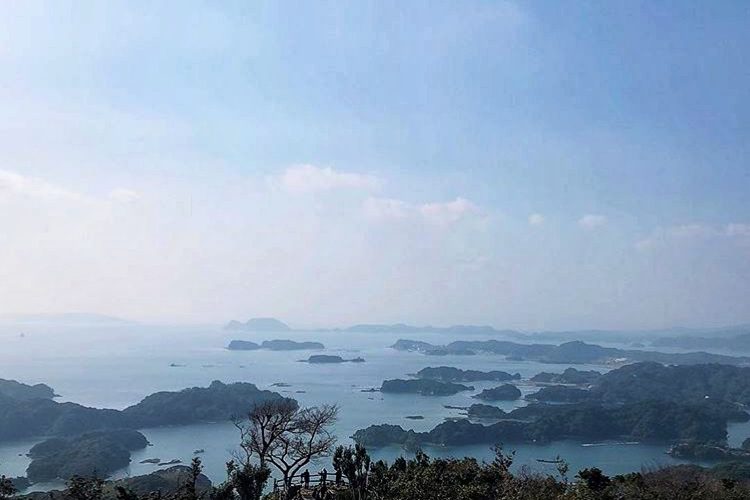 Unfortunately, almost all of the observatories are hard to reach and the bus schedule was not well connected. We decided only to visit the Ishidake Observatory. From the bus stop, it was nearly another 30 minutes hike to the observatory.
After a bird eyes view on the Kujukushima at Ishidake Observatory, we took the bus back to Sasebo station. Next, we took the JR train back to Fukuoka.
Day Trip To Huis Ten Bosch
If you have more time, few attractions can plan 2-Days or 3-Days Sasebo itinerary. We recommended planning for a day trip to Huis Ten Bosch. The Huis Ten Bosch theme park that replicate the ambiance of the 17th-century Dutch town with Dutch-inspired architecture, colorful gardens, and plentiful waterways. Regular events such as tulip festivals, firework competitions, and illuminations are held throughout the year. There are also offers various shopping options and restaurants inside the park. Very popular among locals with convenient JR trains depart from Hakata station every hour.
Sasebo Travel Tips: Get the Discounted Huis Ten Bosch Ticket from Klook.
What To Eat in Sasebo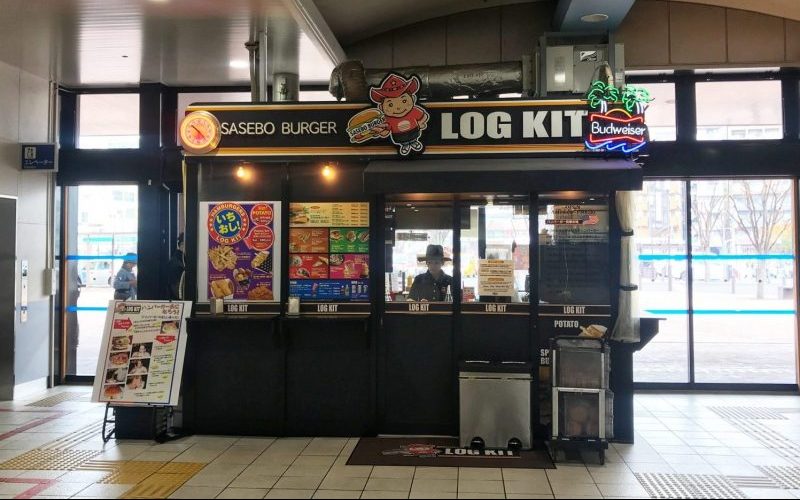 Being a seaside city and US Naval base, there are many fusion food to try in Sasebo. For sure, one must try a Sasebo burger when visit here. Sasebo burger is the perfect example of Japan-American fusion burger. The patty is thick and layered with several ingredients such as eggs, bacon, cheese, lettuce, onions, a patty, and mayonnaise. There are few restaurants are famous for Sasebo burger. We recommended to try it at Log Kit, BigMan, Hikari. It even has Log Kit Burger kiosk inside JR Station. Just grab one and have it while on your way back to Fukuoka.
Alternatively, consider trying the lemon steak, another Western-Japanese fusion dishes in Sasebo. The juicy, thin slide beef is marinated with lemon shoyu-based sauce. It is then served on the sizzling hot plate with rice. The most famous restaurant serving the lemon steak in Sasebo is Hachi-no-ya (蜂の家 栄町店).
Being the seaside town, Sasebo is famous for its juicy and plumpy oyster. You can join the Oyster Festival if you are coming in Autumn and Winter. During the weekend of February and November, Kujukushima Pearl Sea Resort will host the Oyster Festival for visitors to taste the juicy Kujukushima Oysters on the grill. You can purchase the food at the stalls and enjoy the grill set for free. Festival will start from 10:00 to 16:00.
Overview: My Sasebo Itinerary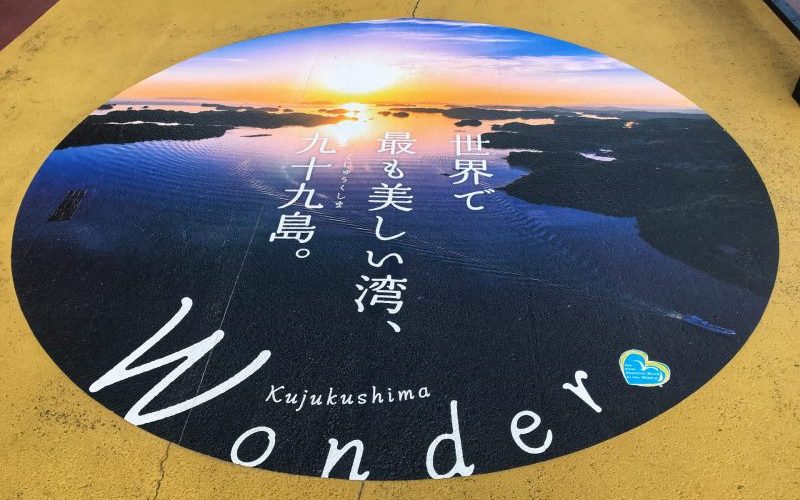 All in all, this was an amazing Sasebo itinerary. We particularly love the Kujukushima sightseeing cruise and highly recommended. While for the Observatory visit, it took much effort and money for the vantage view by public transport. Depend on your interest, you may decided want to include to your Sasebo itinerary. For self-driving, don't hesitate as part of your Sasebo trip.
Here are the best things to do in Sasebo to plan for your Sasebo itinerary:
Kujukushima Aquarium
Kujukushima Sightseeing Cruise
Take the Vintage View at Kujukushima From Observatory
Taste the Sasebo Must Eat Food (Sasebo Burger, lemon steak, plump Oyster)
Trip from Sasebo to Huis Ten Bosch.
Lastly, we highly recommend planning the Sasebo itinerary if you want to slow down the pace and see a different side of Japan. Happy travel and enjoy your trip to Sasebo.
How To Plan Your Kyushu Itinerary: Ultimate Guide