Last updated on June 3rd, 2023
We have listed our favorite hotels and ryokans for every budget; from luxury, mid-range, and budget at Japan's popular place for you. Check out read my lists below for where to stay in Japan.
When traveling to Japan, you will find everything from luxury hotels that can rival the finest in the world to affordable business hotels for the businessman, a good mid-range hotel, a budget hostel, or a dormitory for the solo backpacker. With so many hotels and guest houses to choose from, deciding where to stay in Japan can be a challenge.
From wandering the bustling neon city, exploring traditional shrines and temples, visiting the natural Japanese countryside, and experiencing the Japanese culture. Find out the best places to stay when traveling to Japan here, in the ultimate Japan Accommodation guide.
Accommodation Guide: Where To Stay in Japan
To search for the best hotel accommodation in Japan at the best prices, I suggest checking out Agoda.com and Booking.com. We use them for over 90% of all our accommodation bookings and never experience any issue. For travel in Japan, you'll find the best deals for the accommodation.
Some of the accommodations, like traditional ryokan, guesthouse, and minshuku (Japanese-style bed and breakfast lodgings) only accept a booking through their Japanese website. Those ryokans are mostly run by locals and may not be able to communicate well in English. To serve guests better, they only accept a limited group of guests per day.
Still, for the best lodging, Booking often has more accommodations on offer than others.
Same with any destination, we always advise booking your accommodation in advance, Most of the popular destinations, for example, Tokyo and Kyoto have various accommodation options, depending on your budget and preferences. But, for the stays in high season such as cherry blossom season, they often sell out a year in advance. Also, when booking in advance, you have more choices and a thus better deal.
Where To Stay in Japan Cities
Staying in Japan's cities always is the best place to enjoy the amazing bustling city vibe. This is the most convenient place to stay when visiting Japan with well-connected transportation and filled with restaurants, eateries, cafes, and bars.
There is a wide range of accommodations to choose from in Japan. Due to the competition, you can find many high-end hotels and boutiques at cheaper prices. Business hotels are filled up quickly and tend to become fully booked at popular places. The accommodation rate will become higher when those cheaper rooms are filled up.
But note that accommodation in the city area is generally not spacious and you will need to consider for a bigger room. Also, Japan is very strict on hotel occupancy. It is advice to enquire first before booking to avoid misunderstandings.
Lastly, we recommended staying nearby the station for travelers traveling by public transport when looking for where to stay in the city area.
Best Places to Stay in Japan
Kanto Region:
Kansai Region:
Chubu Region:
Hokkaido:
Chugoku Region:
Kyushu Region:
Where To Stay in Japan Hot Spring Town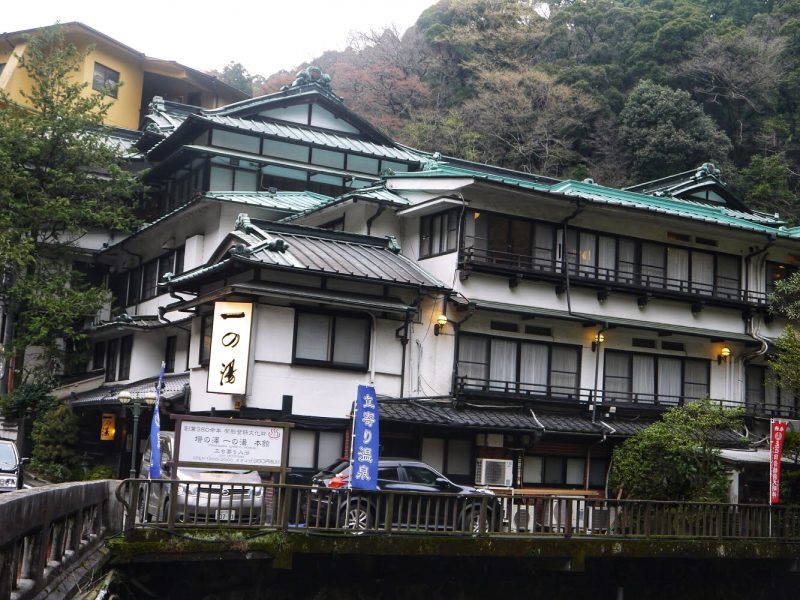 Staying in the Ryokan, a traditional Japanese Inn is always highly recommended whenever you visit Japan. Imagine spending one night staying in a ryokan where you soak in the hot spring bath, sleep on futon mats, and eat a traditional Japanese dinner. I always love to spend one night or two experiencing the unique hot spring in an onsen town.
There are various Japanese ryokans featuring indoor, open-air, and outdoor hot springs at different price ranges, from luxury, and mid-range to budget types. Limited room and best reserved as early as possible.
Friendly reminder, in Japan, customers with tattoos were banned from most onsens due to an association with an organized crime within the country. Still, there is some tattoo-friendly ryokan available in Japan so you can enjoy onsens. Make sure you confirm with the ryokan prior to the booking.
Staying in Japan with Half Board Plan
Staying in ryokan, we always recommended reserving the dinner plan with Japanese kaiseki ryori. It is usually multi-course Japanese-style haute cuisine served with local delicacies.
The picture above displays our Kaiseki ryokan dinner at the room for winter plan with Snow Crab. It was so amazing and delicious!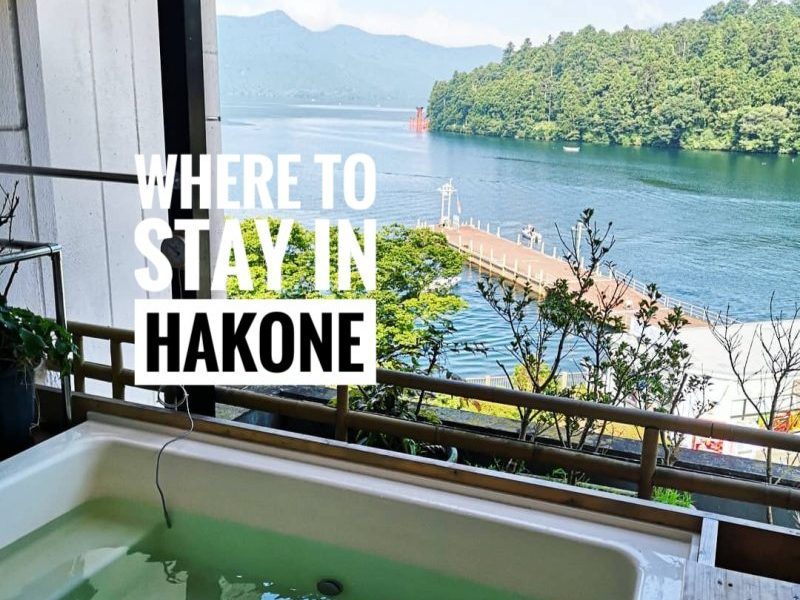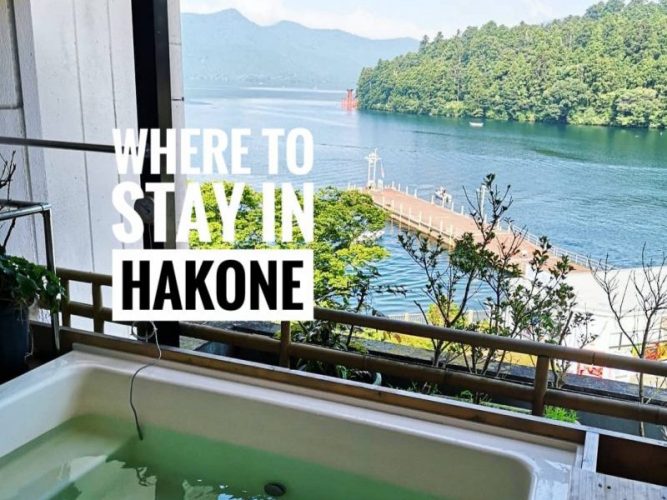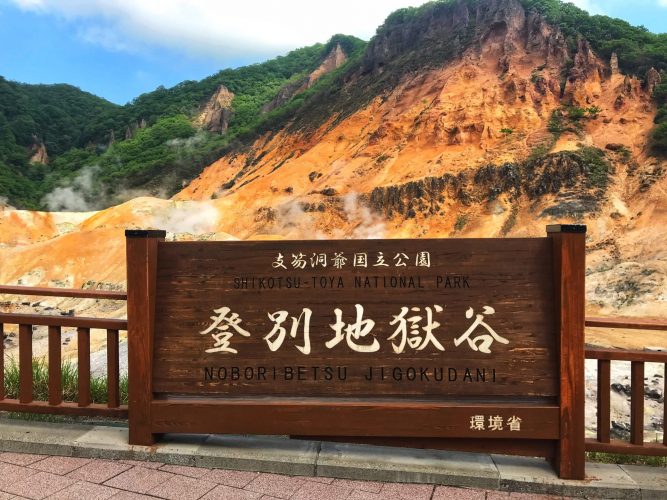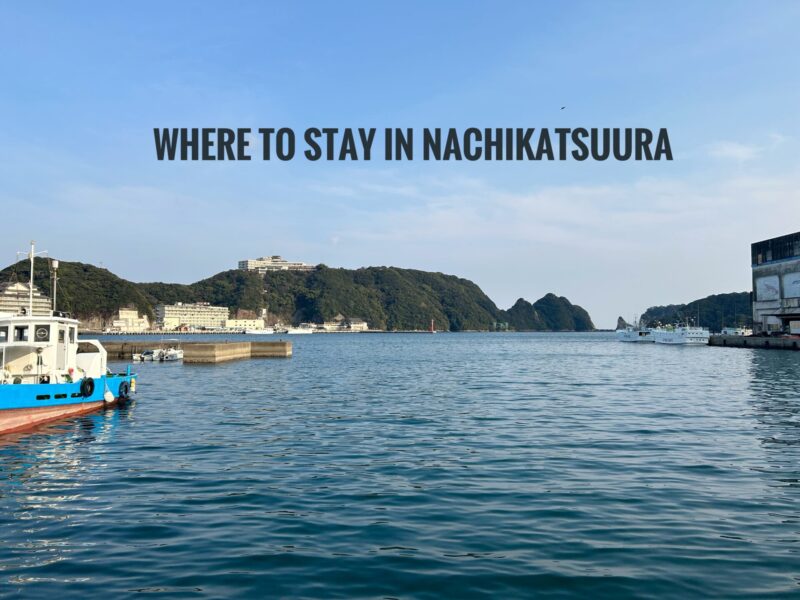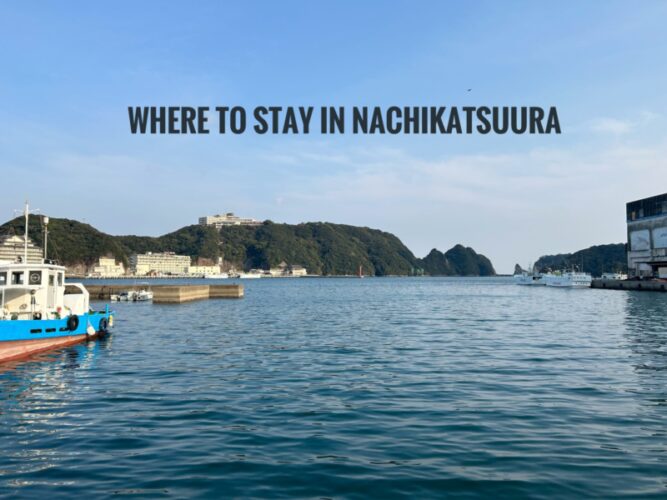 Kanto Region: Hakone –Where To Stay in Hakone: Best Ryokan and Hotel Guide
Hokkaido: Noboribetsu – Where To Stay in Noboribetsu: Best Onsen Ryokan Pick
Kansai Wide Region: Nachi Katsuura – Where to stay in Nachikatsuura: Best Hotels Pick
Kyushu region:
Where To Stay in Japan On Budget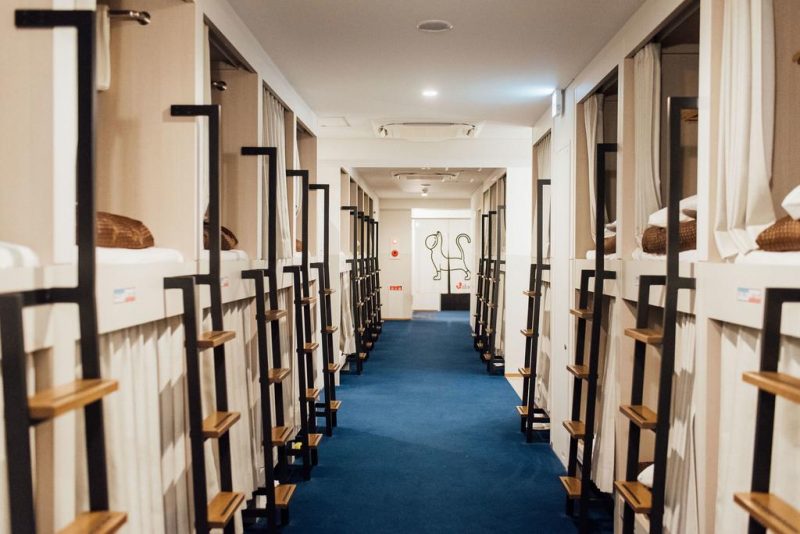 The hostel is the most affordable accommodation in Japan. It offers lodging and meals at the lowest budget level that usually costs from ¥2,000. Hostels in Japan mostly will features with on-site cafe, bar, or kitchen. No worry about staying in a hostel in Japan as there are clean and most people are very friendly and helpful. You can meet fellow travelers from around the world.
Typical accommodation types in a hostel are dorm room bunk beds (separate gender or mixed gender), and private rooms for single, double, or even family rooms. Generally, a private room will be more expensive and this is best for travelers who prefer privacy.
Besides, when looking where to stay in Japan, you may also be seeing capsule pods, a unique "pod" type of accommodation that you'll likely see in hostel listings. The sleeping capsules are a unique accommodation to Japan that you can only experience in this country!
Overall: Best Place To Stay in Japan
All in all, we hope you can find the best lodging place if you are looking for where to stay in Japan. There are quite a lot of accommodation options to choose from, but most importantly, find the one that suit your budget and interest. We always plan our Japan itineraries by staying at least one traditional ryokan during the day trip to experience the hospitality and culture. It tends to be costly, but it is worth it!
That's it. Looking for some inspiration for traveling to Japan? Here is our useful guide to help to plan your trip to this marvelous country.
Japan Itinerary by region: