Last updated on September 23rd, 2023
If you're thinking of venturing to Beppu soon, here are our best recommendations on where to stay in Beppu with the best hotel, traditional ryokan, and budget hostel.
Nested in the volcanic mountainous region in Oita prefecture, Beppu is a city surrounded by more than two thousand hot spring spots. Over the years, the citizens have fully made use of the hot spring resources for bathing, food steaming, and sightseeing spot. It has to turn Beppu into one of the famous hot spring resorts in Japan. Beppu is now one of the most visited cities in Kyushu with locals and foreigners flocking to Beppu for its onsen.
There is always no problem with finding things to do in Beppu. But you may struggle with deciding where to stay in Beppu, especially for first-time visitors. Beppu may not be as complicated as Osaka or Tokyo. But finding your best stay in Beppu is still important. It depends on your preference to stay in a modern hotel, traditional ryokan, or closer to the station to ease travel arrangements.
Where To Stay in Beppu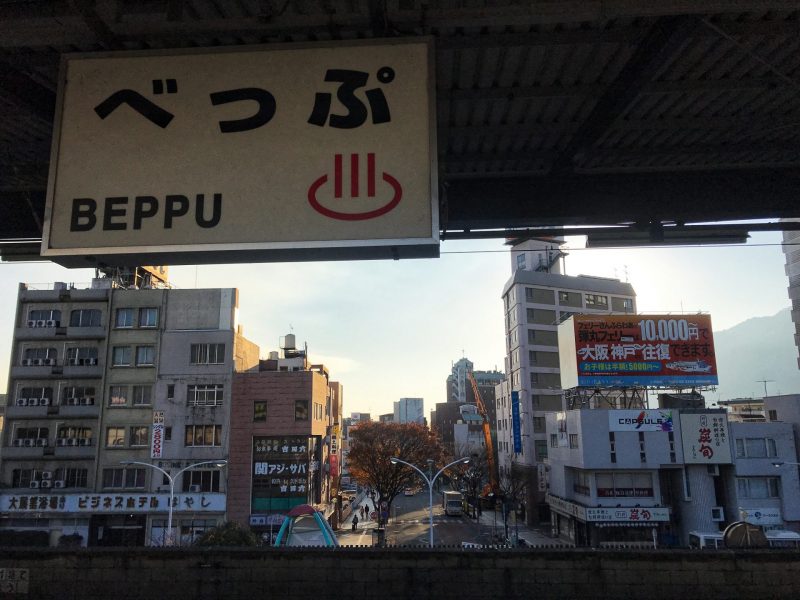 We recommended staying nearby Beppu station as this is the point where most travelers arrive. It offers the largest selection of accommodations. Some of the best hotels in Beppu are close to the station. The best selections of the hotel, Japanese ryokan, and budget stay can be found nearby the Beppu station within walking distance.
Not sure where to look? Get your quick Beppu accommodations guide started with below the best places to stay in Beppu.
Beppu Hotel Tips:
When looking for the best price and biggest selection of hotels in Beppu check prices for
Beppu Best Hotel from Booking.com
. We found they are the best option and have a great cancelation policy.
Hotel Nearby Beppu Station
Stay nearby Beppu station if you only look for convenience for a night's stay in Beppu. This is the main entry point to Beppu with trains from Oita, Fukuoka, or other cities. Moreover, frequent buses departed from the station to the attractions. You'll find the largest selection of hotels, great restaurants, and convenience stores mostly catering to tourists and business travelers. A great place to stay within walking distance of public transport.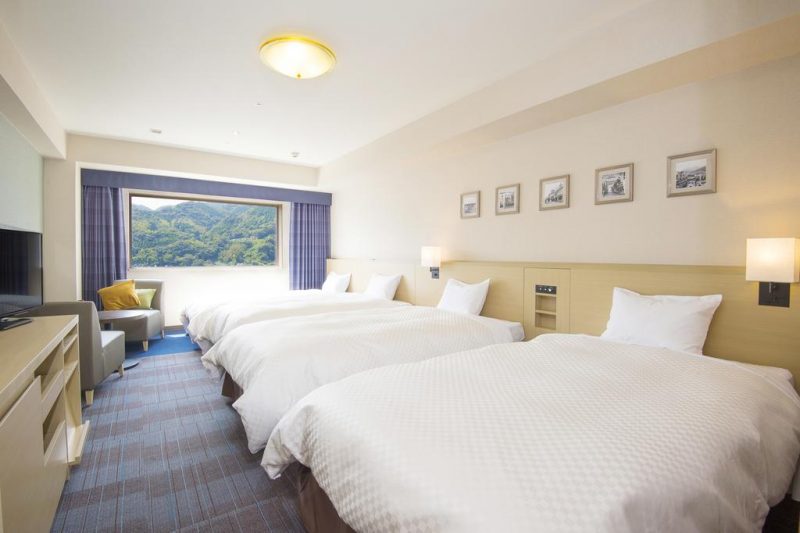 Beppu Kamenoi Hotel is a three-star hotel located nearby Beppu station within a 5-minutes walk. It is one of the bestsellers in Beppu and offers a quality stay in Beppu. Spacious room and value for money. Moreover, it offers on-site public hot-spring baths and sauna rooms for guests to relax in.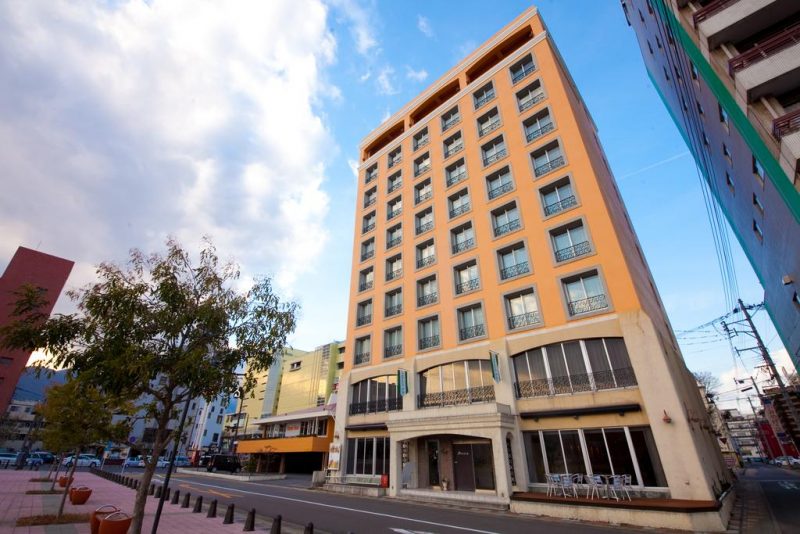 Hotel Aile is a 7-minute walk from JR Beppu Station and a 2-minute walk from Kitahama Bus Centre. This hotel gives you a central spot for exploring the rest of Beppu city. It features a large room, free parking, and a hot spring bath on the rooftop with views of Beppu Bay. Free parking is available for hotel guests.
Click here to check for the room availability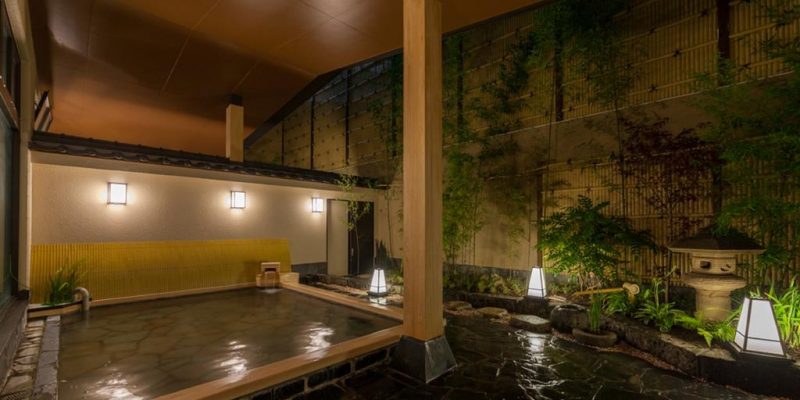 Nishitetsu Resort Inn Beppu is located about a 7-minutes walk from JR Beppu station. Many eateries and restaurants are located nearby. The value stays boasted a spacious public bathing area including natural hot spring baths and open-air baths. A perfect base for exploring Beppu city.
Beppu Japanese Ryokan
If you're looking for a relaxing and laidback vacation, stay in the traditional ryokan (Japanese inn). Beppu city is one of the tourist districts in Oita prefecture. It offers close access to some natural sights but also gives you a break from the crowded tourist spots. You'll find many unique onsen baths for both unisex and gender-specific baths in a ryokan. This is ideal for holiday-goers who like to enjoy the hot spring bath.
As with other areas of Beppu city, ryokans are more popular in this neighborhood. In Beppy, there are many ryokans that provides a unique hot spring bath that should be on your list.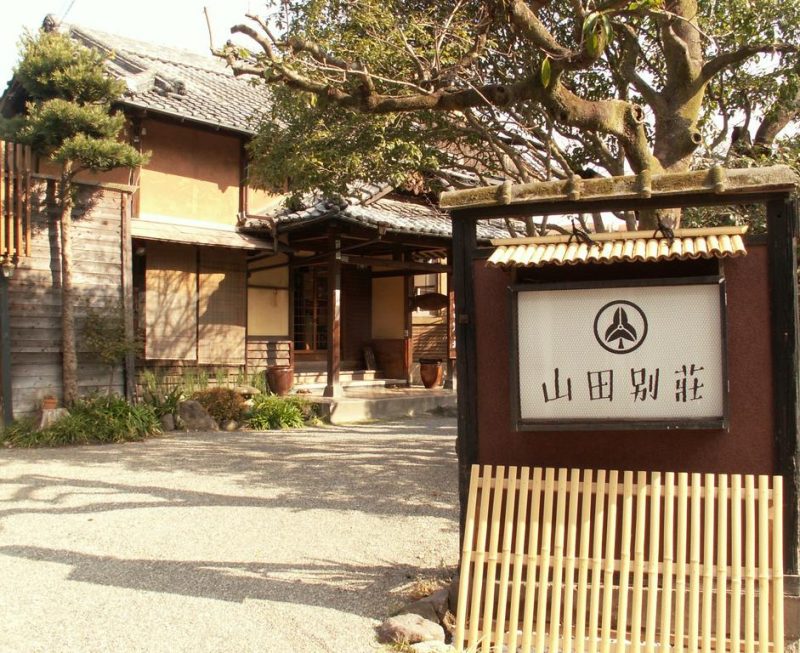 Yamada Bessou is a retro yet stylish traditional ryokan in Beppu. It is situated within a 10-minute walk from Beppu Station. The Yamada Bessou is surrounded by greenery and boasted of a healing hot water spring bath. You can reserve an outdoor hot spring bath for private use, or relax in the public indoor bath available 24 hours a day. It is a charming ryokan with traditional tatami rooms and served by delightful staff.
Click here to check for the room availability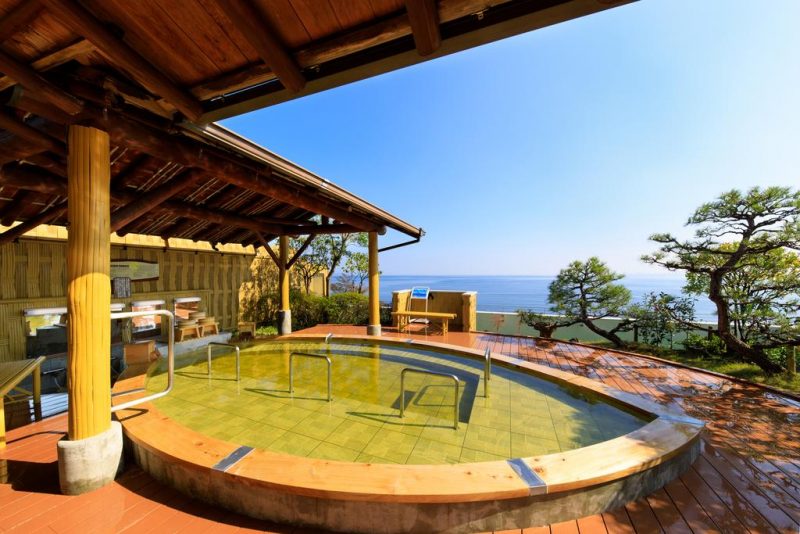 Seaside Hotel Mimatsu Ooetei is one of the popular picks to stay in Beppu. It is a traditional ryokan located 300 m from Beppu Tower and 700 m from Takegawara Onsen. Your stay is boasted of indoor and outdoor public onsen facilities. The outdoor onsen on the rooftop provides a magnificent sea view and surroundings, which is a great plus.
Check for the best rate from Seaside Hotel Mimatsu Ooetei.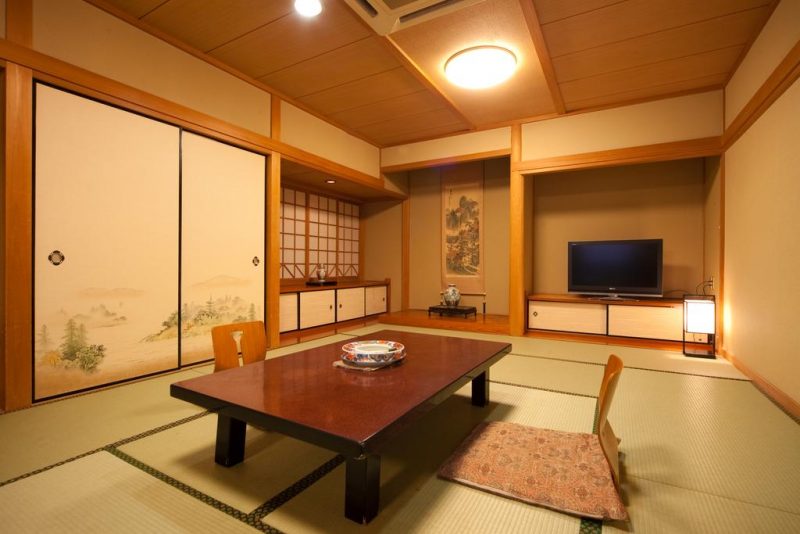 Umikaoru Yado Hotel New Matsumi is a sleek luxury property overlooking the Beppu bay. It offers a variety of smart accommodation in either the Western or traditional Japanese style for your best stay in Beppu. The environment gives you a traditional setting for your exploration of this historic Beppu city.
Besides, the indoor and outdoor public bath is unbeatable. You can see the perfect sunrise moment with an infinity ocean during the morning. Relax in a hot spring bath after a day out sightseeing and take in the sea views. A splendid ryokan stay.
Click here to check for the room availability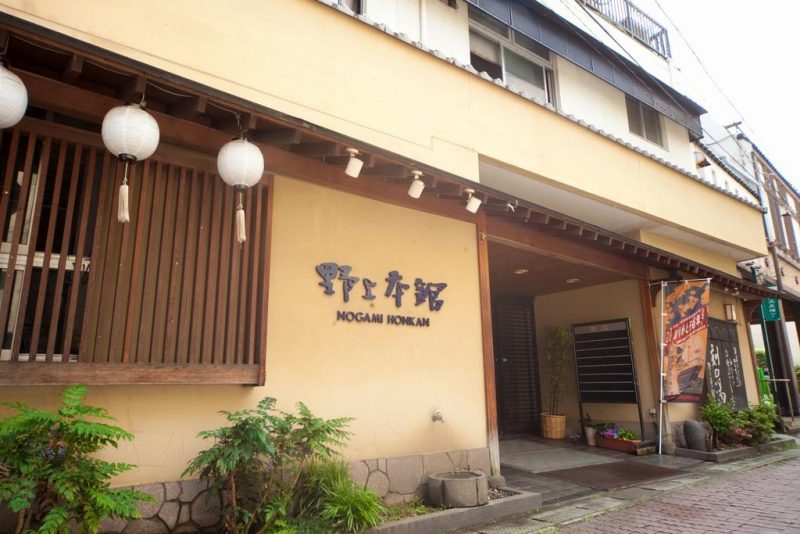 Nogamihonkan Ryokan is a traditional ryokan with modern facilities in Beppu. Located about a 10-minute walk from Beppu station, Nagomi Honkan can unwind in the free public hot spring bath or private family bath. When you're ready to relax, enjoy a dip in the hotel's hot spring. Complimentary drink and bike rental available. One of the popular picks for mid-range ryokan in Beppu.
Best Budget Stay in Beppu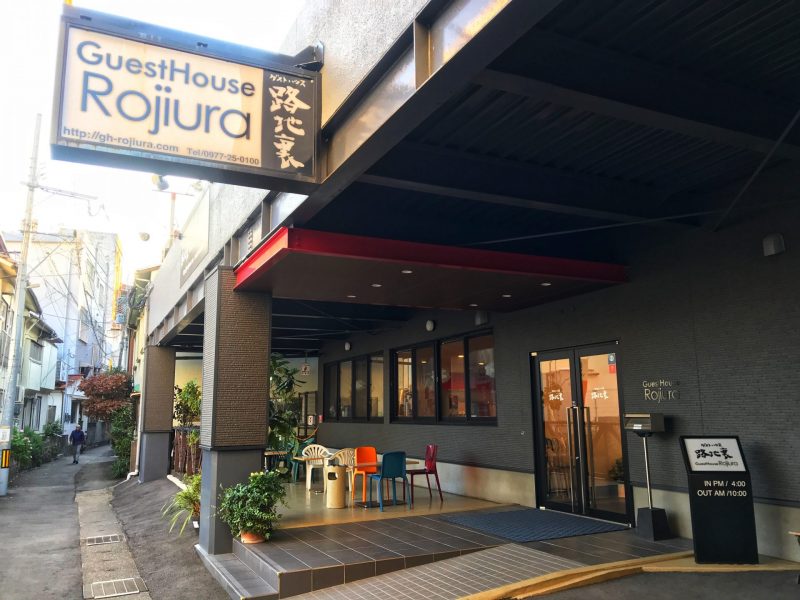 Guest House Rojiura is a clean, lovely, and cozy budget guest house in Beppu. It is conveniently located very close to the train station within 2 minutes' walk. Just a short walk from the Beppu station, this is a convenient spot if you want to explore the whole of Beppu city. This budget stay features with standard room and bunk bed for group and solo travelers. It offers a spacious shared lounge area that you freely can use. Free bikes and free private parking are also available for guests.
Check for the best rate from Guest House Rojiura.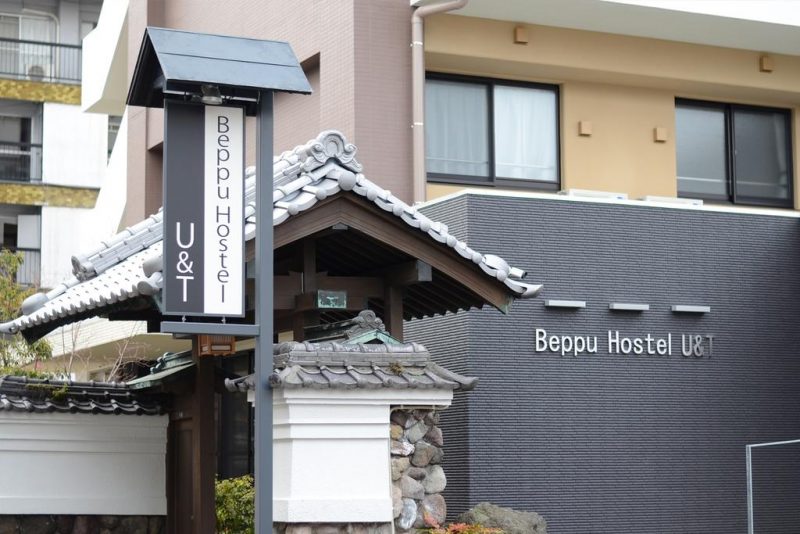 Beppu Hostel U&T is another great option for budget stays in Beppu. It is situated about a 10-minute walk from Beppu station. The budget stays offers an economy triple room and family room for up to 6 people. Big-sized rooms and well-managed hostel. A great option for family and groups of friends.
Overview: The Best Hotels and Ryokans
Hopefully, my Beppu accommodation guide can give you some idea of where to stay in Beppu. This amazing city is easy to explore on foot or by public transport no matter where you stay. Traveling around the city, you'll come across many attractions, shops, and restaurants of all varieties and styles. However, Keep in mind that Beppu is a popular tourist spot in Japan. You may need to start your search early and book your best stay. Lastly, enjoy your trip to Beppu.
If you are looking for how to plan your trip and itinerary, free feel to read my travel guide below:
Beppu Food Guide:
Related Kyushu travel post: