Last updated on October 2nd, 2023
A southern gateway to Hakodate, one of the port cities in Hokkaido. Read more on how to plan your one or two days Hakodate itinerary. My itinerary included!
Hakodate (函館市), one of Japan's most underrated cities. This lovely city boasts a laid-back international atmosphere with mouth-watering fresh seafood. Spend one, two, or three days in Hakodate to wider your destination to southern Hokkaido. You'll find Hakodate worth your visit.
Below two days Hakodate itinerary is highly recommended. It is ideal for those who love to get a good taste of Hakodate has to offer. My actual visit is one and half-day in Hakodate. After that, we were getting to Lake Toya at noon on the second day.
We have summarized our Hakodate trip with itinerary into this article. This Hakodate travel guide blog will include all the best things to do, food to eat, transportation guide, and money-saving tips. Hopefully, this Hakodate travel guide is helpful to plan on your coming Hakodate itinerary.
Hakodate Travel Tips:
We recommended to stay nearby Hakodate Station for easy getting around and food hunting. The
Four Points by Sheraton Hakodate
is a minute's walk from JR Hakodate Train Station. A cozy room with excellent service. One of the best-seller and Popular pick in Hakodate.
My Visit: Two Days Hakodate Itinerary
Before this, my visit to Hakodate keeps debating. We will keep changing the plan ever since I start planned for my Hokkaido trip. Compared with Sapporo, Hakodate does not offering a massive amount of things to do. Added, this city is located at southern Hokkaido. It required about 4 hours of express train journey from Sapporo with expensive transportation costs.
However, I am glad that I finally make the right decision. It not a bad idea to explore Hakodate. Most importantly, plan your Hokkaido itinerary properly. It can greatly save you some money.
Here are the best things to do in my Hakodate itinerary:
Arrived Hakodate. Check-in hotel and lunch with Lucky Pierrot Hamburger
Goryoyaku Tower and Park
Kanemori Red brick warehouses
Wandering around in Motomachi Street
Enjoy Night view in Mt Hakodate by Hakodateyama Ropeway
Eat the Hakodate specialty shio (salt) ramen
Next morning: Hakodate Morning Market. Have a seafood donburi (rice bowl) as breakfast.
Day 1: Japan's Top Three Night View
Getting to Hakodate from Sapporo. Hakodate: Goryoyaku Tower and Park, Kanemori red brick warehouses, Mt. Hakodate
For long-distance travel, JR Pass is one of the important passes to save on the transportation fee. The most important thing to do when reached Sapporo is looked for JR Office.
To maximized on the 3 days JR Hokkaido Pass, we choose to depart from Sapporo in the morning. Thanks to the arrangement, we managed to arrived Hakodate before afternoon. Have a quick refresh after check-in to my accommodation in Hakodate. We are ready and excited exploring around.
Check out my stay in Smile Hotel Hakodate which strategic located nearby Hakodate station for easy moving around.
Lucky Pierrot Hamburger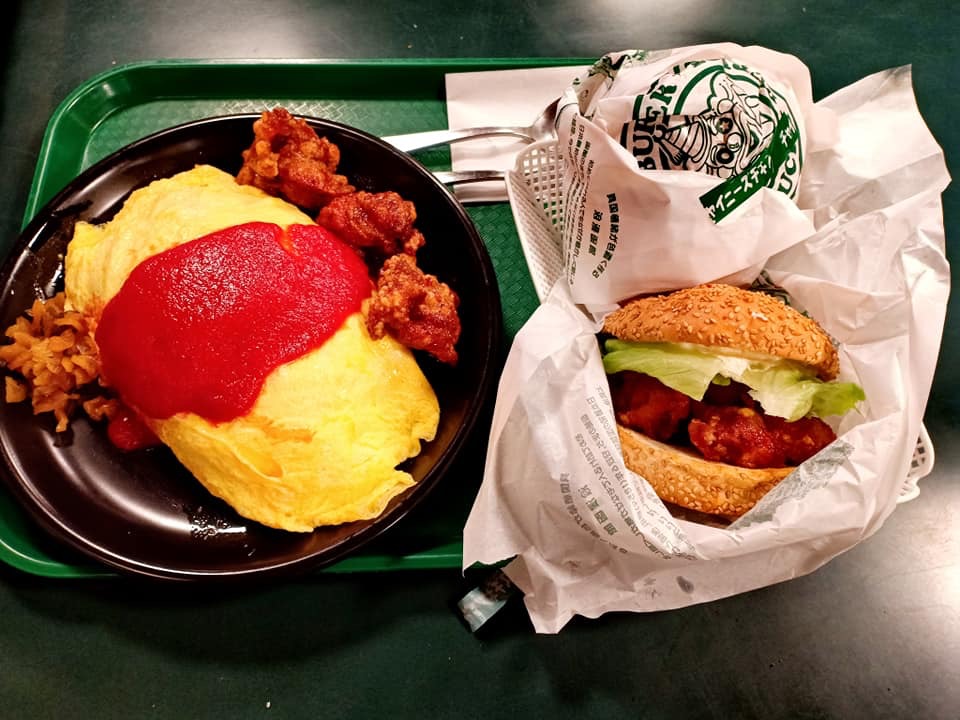 The first thing to do is looked for my lunch. We choose Lucky Pierrot Hamburger as our first meal in Hakodate. This popular burger shop is Hakodate homegrown fast food chain restaurant, offers unique burger in their menu. Try their Chinese Chicken Burger, served with deep fried chicken with sweet and spicy sauce.
Getting to Lucky Pierrot Hamburger: There are several restaurants in Hakodate. You can find at front of Hakodate station, Goryoukaku Park, nearby Kanemori red brick warehouse and more. Get the one suitable for your itinerary.
Goryokaku Fort: The Star Shaped Vista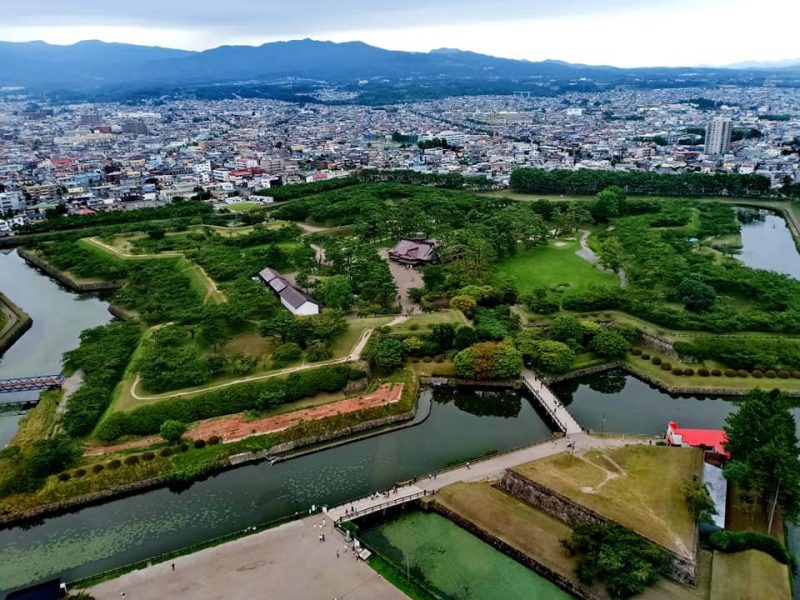 Next, heading to Goryokaku Fort after the filling lunch. The old Goryakaku Fort is well known for its western star-shaped fort surrounded by a giant moat for defense. This fortress is built in the 1860s as a military installation.
Goryokaku Fort is now one of the best places to chill out in Hakodate. Moreover, it is also one of the best places for cherry blossom in Hokkaido with 1600 cherry trees surrounded during early of May.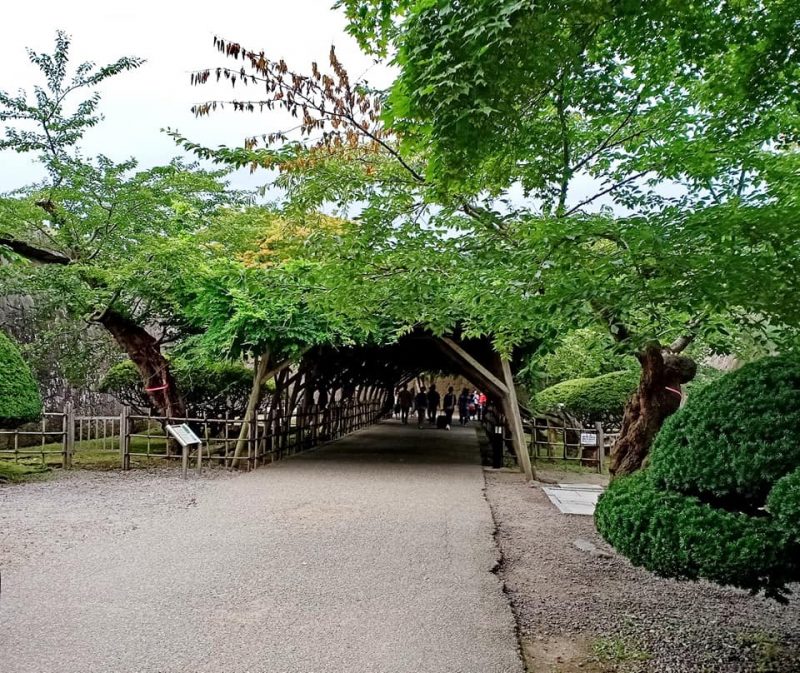 It's nice to take a stroll around Goryokaku Park. Fresh atmosphere, beautiful trees for green natural. Many locals bring their family or friends gathering at the park.
Hakodate Magistrate Office is the official government office of the Edo Shogunate. It has lots of interesting and informative exhibits on the magistrate and how this building was reconstructed.
Required to pay for ¥500 for the entrance. We did not enter this historical building and choose to wandering around in the park.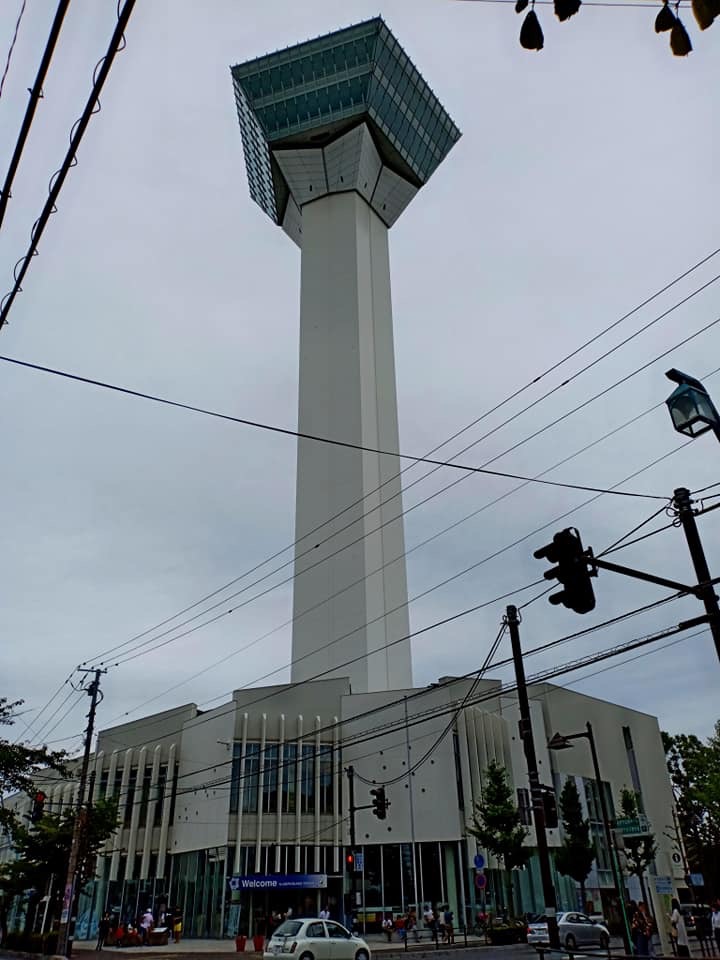 For the best view, go to Goryokaku Tower Observatory for the entire perfect star-shaped Goryakaku Park from above. The view of the park is stunningly beautiful. It gives a great view of the fort and surrounding Hakodate.
Admission cost about ¥900 for the access to 98 meters high of bird's eye view. You can get the Goryokaku Tower Admission Ticket from Klook at cheaper price.
Getting to Goryokaku Fort: Many buses and trams can get you to the Goryokaku Fort. Access to Goryokaku Park from Hakodate station to Goryokaku Koen-mae stop. From there, walk another 10 minutes will get you to Goryoyaku Tower.
Kanemori Red brick Warehouse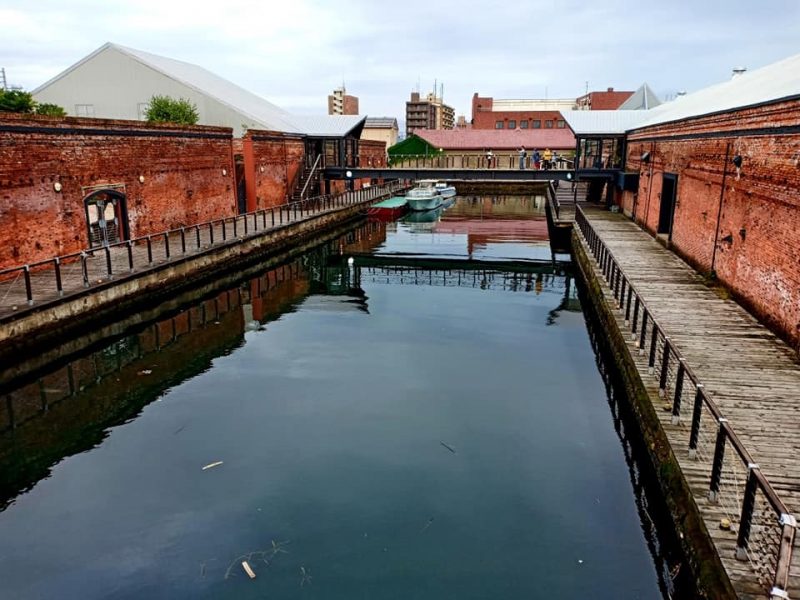 Next, we were ready to explore the city center. Hakodate was one of the first ports open to foreign trade. So this explained the western-influenced facade of Kanemori red brick warehouse. It also one of the best places in Hakodate for a leisure visit.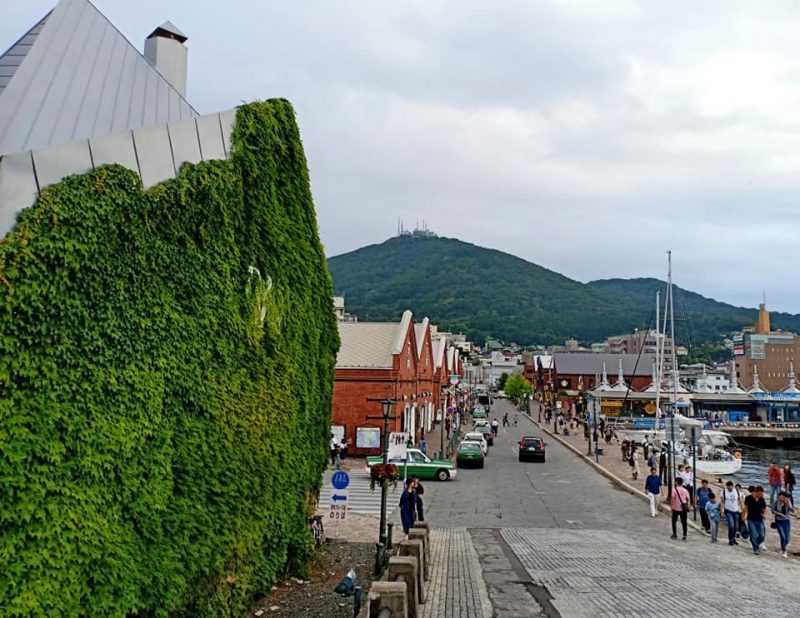 Enjoy strolling along the Hakodate bay with a breathtaking view. Hopped on one of the shops selling souvenirs, fashion apparel, restaurants, and cafe. The famous Pastry Snaffle's and Petite Merveille can be found at here.
Getting to Kanemori Redbrick Warehouse: From Jujigai tram station and walk for 5 minutes.
Motomachi: Historical Western Neighborhood
If you have time, consider include the visit to the historical Motomachi area. Several historical churches and western buildings are awaiting you to explore. The Russian Orthodox Church, Motomachi Roman Catholic Church, Hakodate Episcopal Church, Old British Consulate represents the Western Historical in Hakodate.
Getting to Motomachi: Take the tram and get off at Jujigai. Walk for 15 minutes uphill walk.
Mount Hakodate: Million Dolar Night View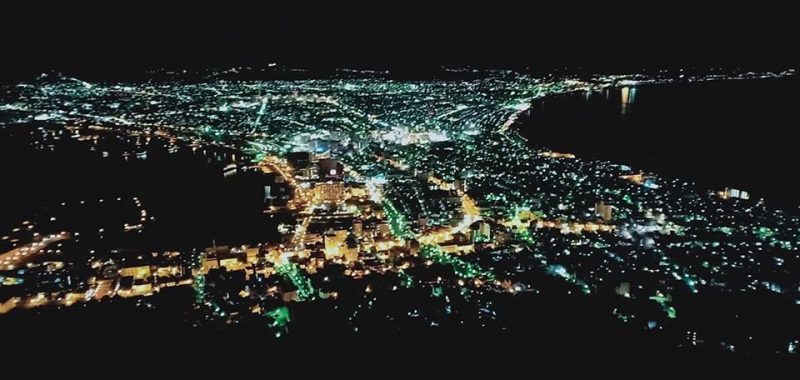 We proceeded to Mt Hakodate for the unobstructed view of Hakodate. The Hakodate night view is voted as one of the world's top three-night views. Celebrate your first night in Hakodate with the jewel-like nigh view on top of Mount Hakodate.
Make your way up to Mt Hakodate by the Hakodateyama Ropeway for 1780 yen. It is the most scenic way of getting up the peak at 334 meters. This attraction is extremely popular, so please arrive before the sunset and expected for the queuing time from 30 minutes to 1 hour.
See the breathtaking million-dollar night view of Hakodate from Mt. Hakodate Observation deck. Definitely worth the visit.
Getting to Mt. Hakodate: Access to Jujigai tram stop and walk for 10 minutes to the ropeway station. Take the 3 minutes ropeway ride to summit at ¥1280 for round trip. Alternative, Take the (#4) bus from Hakodate JR station directly to the summit at ¥400 with 30 minutes.
Hakodate Shio Ramen From Ichimonji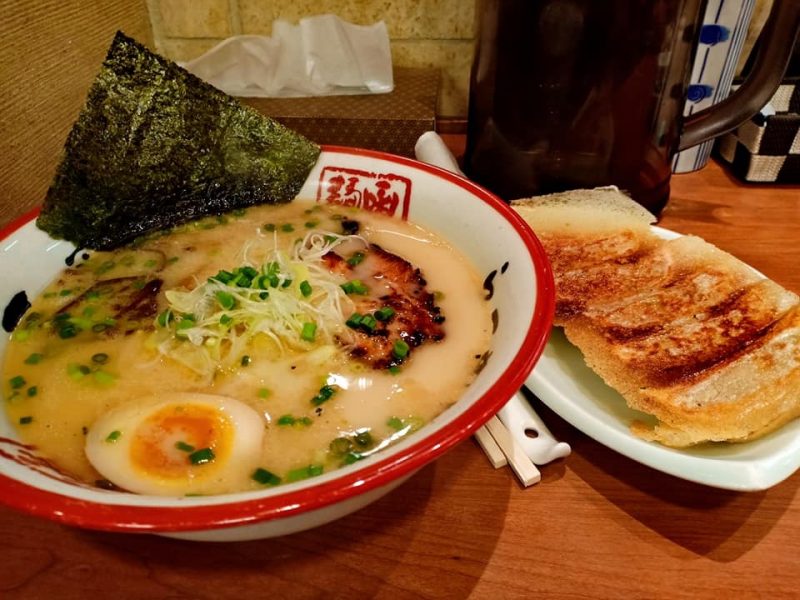 Hakodate is famous for shio (salt) ramen. One of the must-try food when visiting Hakodate.
Our first day of Hakodate itinerary ended with one bowl shio ramen with home grow noodles. We went to Ichimonji Hakodate Ramen which specialty is shio ramen for our late dinner. The clear soup made from the chicken is very flavoury delicious. What a wonderful day!
Day 2: Hakodate Morning Market
Hakodate: Morning Market. Next, getting to Lake Toya from Hakodate
Begin your second day with seafood donburi (rice bowl) as breakfast. A visit to Hakodate Morning Market is a must-do when visiting Hakodate. The night view at Mt. Hakodate and the morning market are the major attraction for staying one night in Hakodate.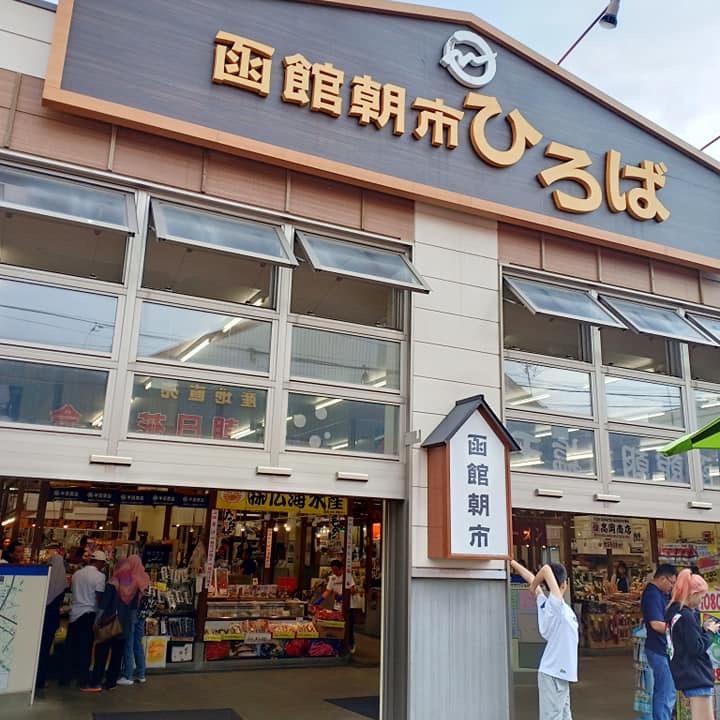 Hakodate Morning Market is located nearby Hakodate station with merely 5 minutes of walking distance. It starts opens as early as 5 a.m. and welcomes millions of locals and visitors every year.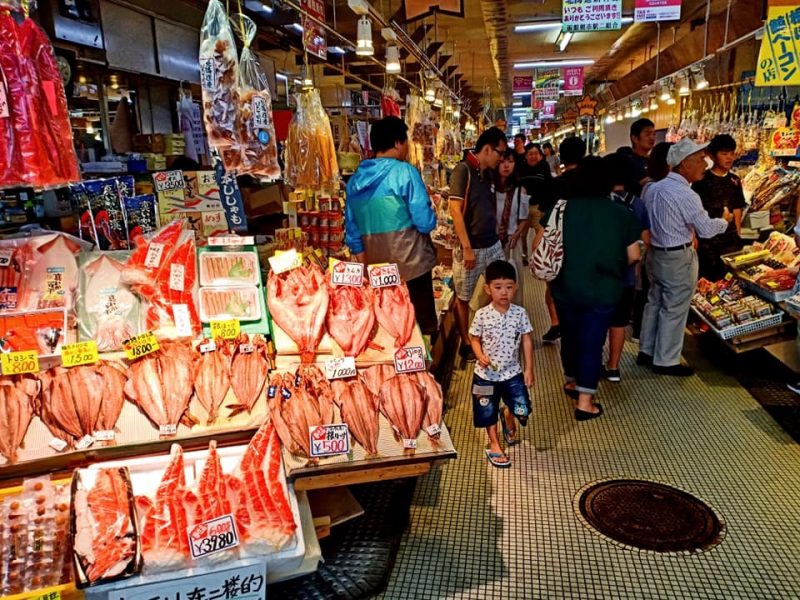 Local produce and seafood such as scallop, sea urchins, salmon eggs, squids, crabs are fill up the whole market. Grab the famous Hokkaido scallop as souvenir. The price is very cheap compare to outside with a similar size and weight.
Squid Catching Challenge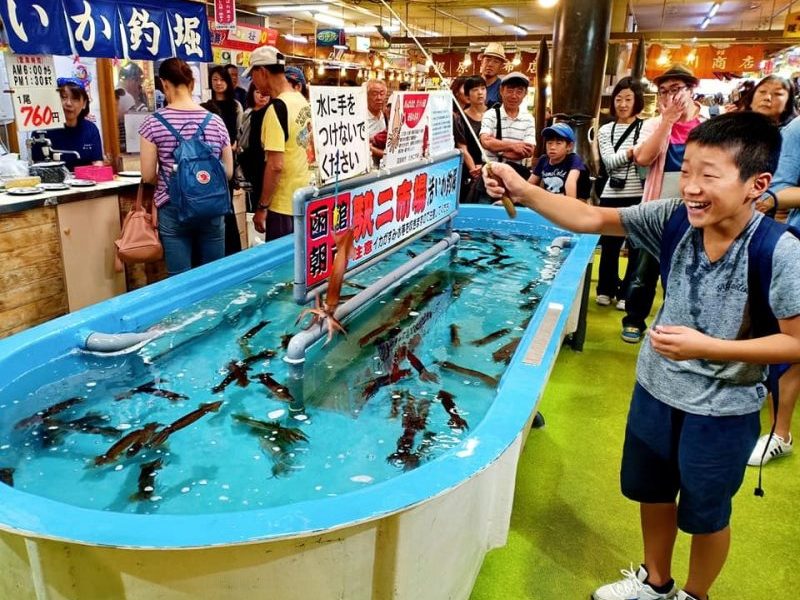 You can try the squid catching challenge from the fishing pond. The chef will prepare the fresh sashimi from your catch.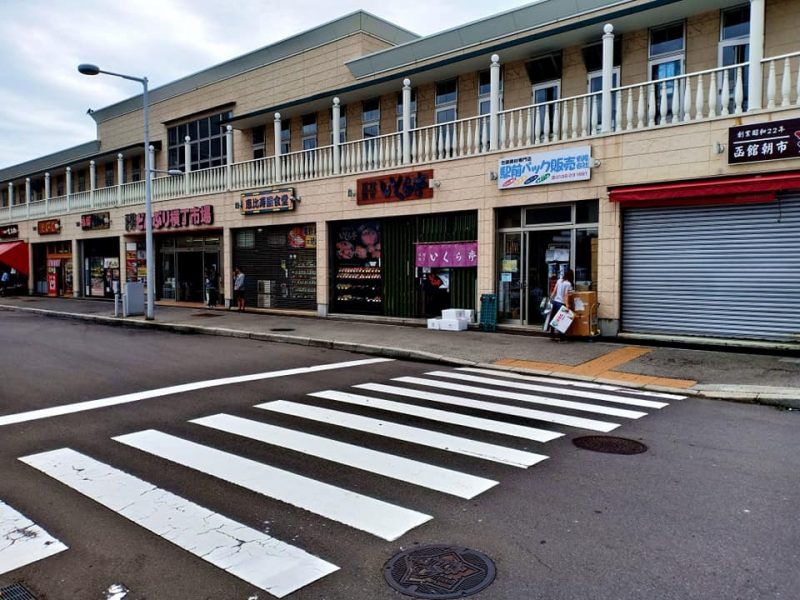 Don't miss the chance to try the local specialties at Donburi Yokocho Ichiba. It is a food alley arcade nearby the Hakodate morning market. Try the best donburi in Hokkaido at one of the seafood specialty shops here.
We choose the Ebisuya Sushi Shokudo at Donburi street. It offers over wide varieties of seafood donburi up to 50 types. The seafood is so fresh and delicious. I start missing my Hakodate trip.
Getting to Hakodate Morning market: 5 minutes walk from JR Hakodate Station
After the filling breakfast, we packed our luggage and proceed for our next destination to Lake Toya. Consider the 4 hours JR train ride from Sapporo to Hakodate, spending one day in Hakodate without overnight maybe too rush. Try to allocate your itinerary by staying one night in Hakodate. Don't miss the best night view in Mt Hakodate and visit on Hakodate Morning Market at the next day.
Our two days Hakodate itinerary is just nice and cover most of the must-visit attraction in Hakodate. We enjoy the food and attraction in Hakodate.
Where To Stay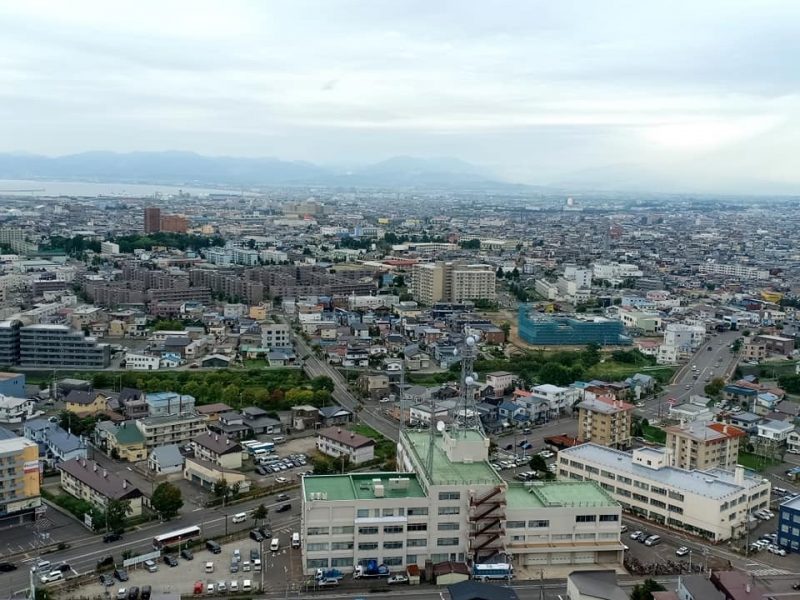 Four Points by Sheraton Hakodate: One of the best sellers in Hakodate. Thanks to its strategic location and classic interior design. Friendly and professional staff are ready to help with any problem.
FAV Hotel Hakodate: Newly open and brand clean with good access to the Hakodate Station and morning market. Spacious and comfortable rooms at a reasonable price.
Hakodate Kokusai Hotel: Mid-range accommodation stays in Hakodate which strategic located nearby JR Hakodate station. Spacious rooms are available for triple or four-person stay. Very suitable for a group of families.
HakoBA Hakodate is highly recommended for mid-budget travelers when looking for where to stay in Hakodate on a budget. It is a historical building that transformed into an affordable accommodation with a sleek design.
More Hakodate accommodation options: Where To Stay in Hakodate: Best Hotels Pick
Transportation Guide: How To Get To Hakodate
First of all, traveling in Japan is not cheap especially for transportation. However, Japan offering a wide range of transportation pass to ease for foreign visitors for traveling around.
Depending on where is your departure city and itinerary planning. The transportation cost to Hakodate is not cheap. The single way from Sapporo to Hakodate already cost about ¥8630. Therefore, it is best to get the JR pass to save on transportation expenses.
From Tokyo To Hakodate
By Shinkansen: Get the JR East-South Hokkaido Rail Pass at ¥26,000 for 6 days flexible usage within the 14 days. This pass allows the Shinkansen usage between Tokyo to Hakodate which greatly saves a lot of money. Added, take the unlimited on the JR Hokkaido Lines (Southern Hokkaido) and JR East Lines (Kanto and Tohoku areas). If Hokkaido is part of your whole Japan visit, it is worth to consider the Whole Japan JR Pass.
The 4-hour bullet train journey from Tokyo Station will get you to Shin-Hakodate-Hokuto. Lastly, change to Hakodate station on Hakodate Liner or Super Hokoto Limited Express with 20 minutes.
From Sapporo To Hakodate
By JR train: For long-distance travel, consider get the JR Hokkaido Rail Pass which valid 3, 5, 7 consecutive days or flexible 4 days. This pass included unlimited rides on JR trains (excluding Hokkaido Shinkansen) and JR buses. A single journey of JR train from Sapporo to Hakodate already costs about ¥8630. So this pass will pay off if you plan to travel for long distances and access to major famous attractions in Hokkaido.
Hokuto and Super Hokuto train depart hourly from Sapporo Station to Hakodate Station, with approximately 3 hours and 20 minutes of the train journey.
By Highway Bus: The journey took about 5 and a half hours for the bus journey between Sapporo and Hakodate.
Rental Car: Most of the Hokkaido's attractions are spreading around. Renting a car and getting around Hokkaido by self-driving is another great option when visiting Hokkaido. Drive at your own pace and exploring the beauty of Hokkaido freely. Visit RentalCars.com for car rental information at Hokkaido.
Getting Around in Hakodate
One day or two-day transportation pass is available for visiting Hakodate. A one day pass for trams is only ¥600. While one or two days pass for both trams and buses will cost you ¥1000/¥1700. Most of the attractions in Hakdote can be reach by walking. We will recommended buy the one-day trams pass if you take tram more than 3 times. We were getting the one-day tram pass for the first day during my two days Hakodate itinerary
Alternative, biking is extremely popular among locals and tourists without spending too much on transportation. Do check with your hotel for free bicycle usage.
Overall: Two days in Hakodate
A day trip to Hakodate is too rush as you might miss the Hakodate morning market and night view at Mt. Hakodate. These two attractions are the must-go when visiting Hakodate.
While Hakodate is not the last stop for our Hokkaido trip after this two days Hakodate itinerary. Keep reading for our next adventure at Mt. Usu and amazing stay at Lake Toya.
Lastly, this 2 days Hakodate itinerary is part of our travel blog post to Hokkaido. If you are interested, please continue to read on for more detail on the best place to visit in Hokkaido.
How To Plan Your Hokkaido Trip On Budget: Travel Guide, Itinerary & Money Saving Tips!