Last updated on September 23rd, 2023
Planning on Central Europe itinerary? Perfect Central Europe itinerary with 13 days in the top 3 must-visit countries. Don't miss Prague, Cesky Krumlov, Hallstatt, Vienna, and Budapest on your travel.
While most the people are choosing Central Europe for their holiday living expenses are considered low compared with Northern Europe like Norway, Denmark or Paris, Switzerland. The best thing to do in Central Europe is to enjoy traveling without hurting yourself too much in your wallet.
The historical cities with unique architecture and stunning settings, quaint towns with incredible scenes, splendid cafes with nice coffee and dessert; make Central Europe one of the must-visit places in life.
The Top 3 must-visit countries in Central Europe are the Czech Republic, Austria, and Hungary. Planning to visit these three countries required at least more than 10 days for slow travel. You can also add on side visits to Germany to Munich and Fussen for Neuschwanstein Castle; Bratislava in Slovakia and places nearby.
The Perfect Central Europe Itinerary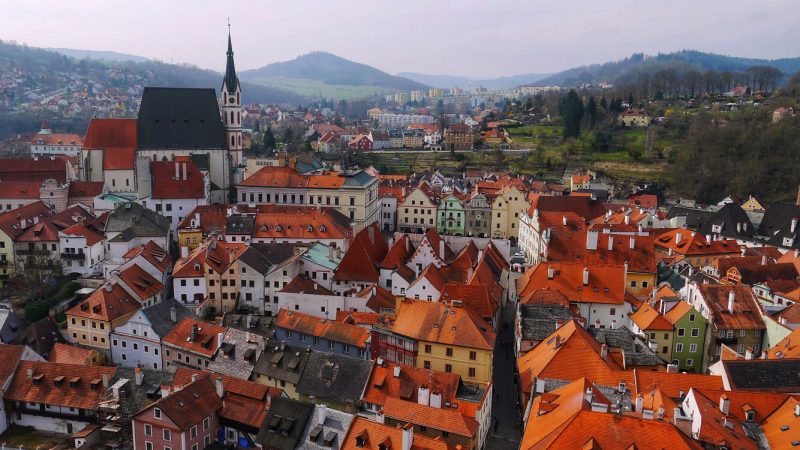 Depending on your flight, we highly recommended you start and end in Prague or Budapest. This Central Europe itinerary is free to add and remove places based on your interest and travel date. We have listed down the detailed 13 days Central Europe itinerary, which we think is an excellent duration for your travel journey.
How to spend 13 days For Central Europe Itinerary:
Day 1: Arrive in Central Europe and head to Prague. Spend time in Prague Old Town.
Day 2: Charles Bridge, Prague Castle (Czech Republic)
Day 3: Petrin Tower, Wenceslas Square. From Prague to Cesky Krumlov.
Day 4: Cesky Krumlov (Czech Republic)
Day 5: From Cesky Krumlov to Hallstatt. Visit Salzwelten Salt Mine (Austria)
Day 6: World Most Beautiful Town, Hallstatt. From Hallstatt to Salzburg by train.
Day 7: Salzburg Old Town (Austria)
Day 8: From Salzburg to Vienna. Spend time in Cafe Central and the opera show in Staatsoper Vienna.
Day 9: Schönbrunn And Belvedere Palace (Austria)
Day 10: From Vienna to Budapest by train. Spend time in Danube Bank Budapest (Hungary)
Day 11: Buda Hill, Budapest
Day 12: Pest City, Budapest
Day 13: Goodbye Central Europe Trip.
For quick access to our Central Europe itinerary in interesting countries as below:
With more time? Some nearby places that you can add to your itinerary, even for 1, 2, 3, or 4 days.
Day 1: Prague, Czech Republic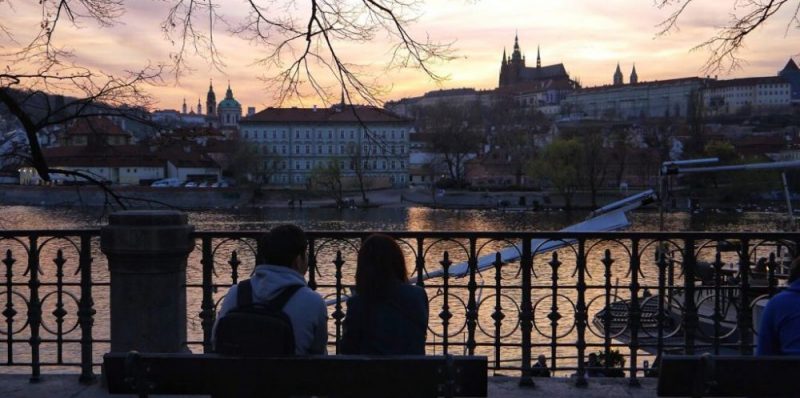 Prague: Old Town Square, Old Town Hall, Astronomical Clock, Church of Our Lady, farmer's market
On the first day arriving in Prague after long hours of traveling, try to minimize your places visit by wandering around your hotel. We suggest staying in the old town area with top city sights nearby. Getting from Prague Vaclav Havel Airport (PRG) to the city with public transport, taxi, or private transfer. For hassle-free transfer, consider taking the private airport transfer at a reasonable price.
Settled everything, have a nice local Czech cuisine (we love V Cipu Restaurant), and rest early. Visit and wander around in Old Town Square or visit the farmer's market for some snacks and beer if you have time.
Where To Stay in Prague: Rott Hotel which is strategically located in the old town square. The Old Town Hall and Astronomical Clock are just three minutes of walking distance. Helpful staff, clean and comfortable. Their wide range of breakfast is a plus!
Don't forget to check out the essential Prague travel tips with things to do and not to do in Prague.
Day 2: Prague Castle, Czech Republic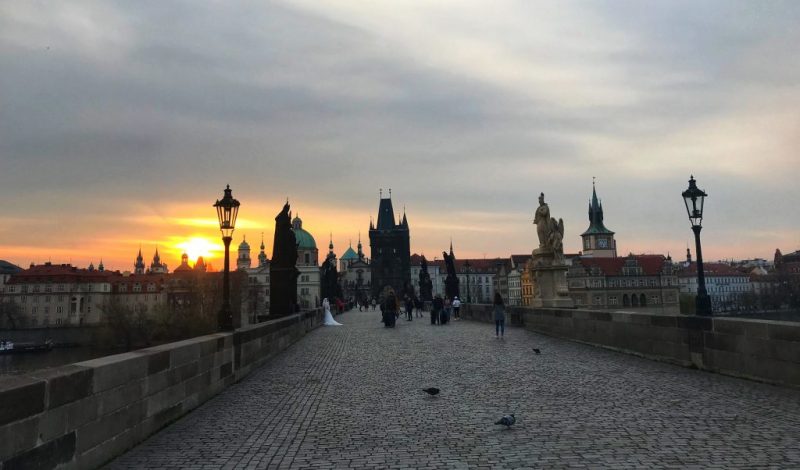 Prague: Charles Bridge, Prague Castle, John Lennon Wall
Head to Charles Bridge early to avoid the crowd. A morning walk across the 14th Century Charles Bridge is one of the most enjoyable and memorable experiences of visiting Prague. You can choose to visit Charles Bridge during the evening if you not planning to wake up early.
Next, have a nice breakfast before touring the World Most Biggest Castle, Prague Castle. Spend your day visiting St. Vitus Cathedral, Old Royal Palace, St. George's Basilica, Golden Lane with Daliborka Tower. You may meet the changing guard ceremony at each entrance on the hour, while the best one is at the main Prague Castle entrance. Admirer the Prague city view before leaving the castle hill and slowly back to the city area.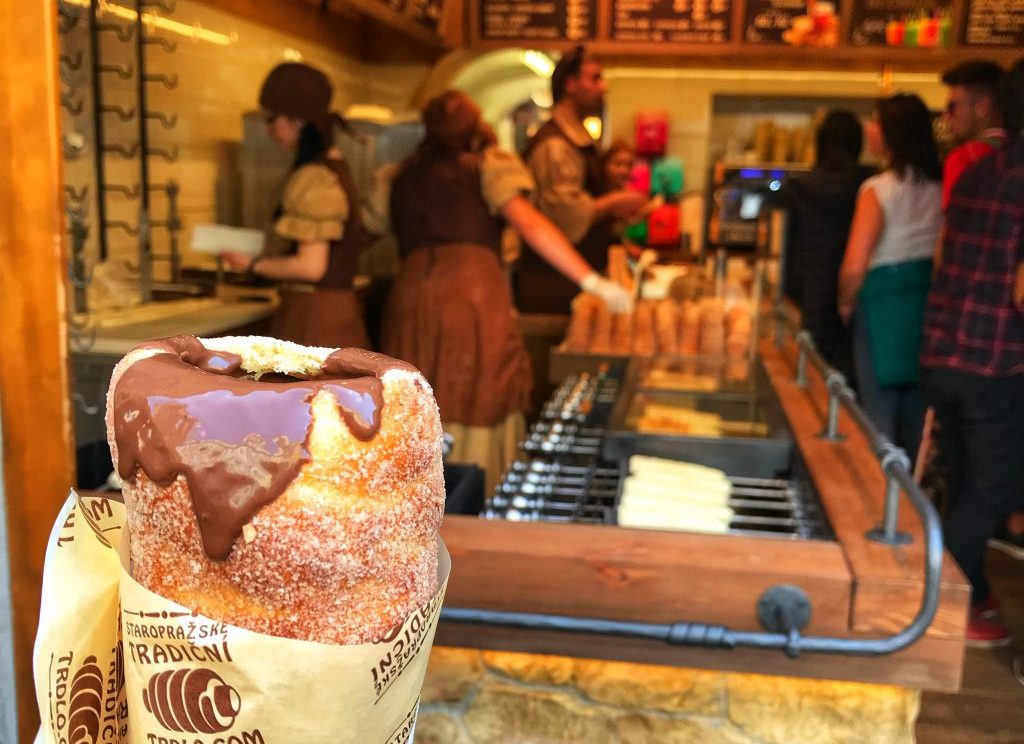 Have a great meal at Lokal U Bile Kuzelky for its pilsner and local Czech cooking. Take some rest before proceeding to John Lennon Wall or take a paddleboat ride at the Vltara river.
Don't forget to get a trdelnik, local Czech street food. And we feel the Best Trdelnik in Prague is from TRDLO, located at Staré Město near Charles Bridge.
End your day with a sunset walk across Charles Bridge or pub crawl to experience the nightlife in Prague.
Day 3: Petrin Tower, Wenceslas Square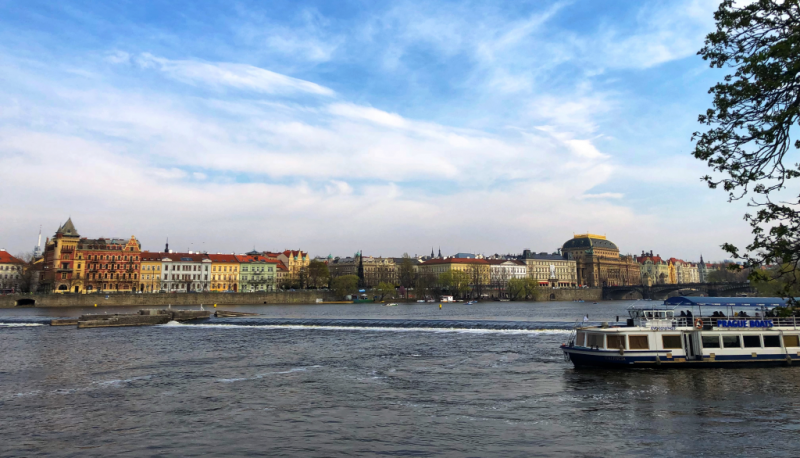 Prague: Petrin Tower, Wenceslas Square; getting from Prague to Cesky Krumlov
Start your day by exploring the modern view of Prague. Climb up to Petrin Tower, Old Town Hall, or Powder Tower for a different view of Prague from the top. Posing at the dancing house, or walk to Wenceslas square for strolling around.
That's the end of the perfect three days itinerary in Prague.
The next destination visit in Central Europe Itinerary is Cesky Krumlov. Some people choose to take a day tour from Prague to explore the other parts of places nearby. Well putting Cesky Krumlov as part of the Central Europe Itinerary is the best and well plan ideal, something you would be missed!
Day Tour from Prague: Český Krumlov, National Park Bohemian Switzerland, Kutná Hora, Dresden
From Prague to Cesky Krumlov, you can take a day tour, train, bus, rent a car, or shuttle service. The most common and cheapest option for getting to Cesky Krumlov from Prague is by Student Agency Bus from RegioJet. It is very comfortable and costs about 6.5 euros for early bird promotion.
Where To Stay in Cesky Krumlov: For a couple of travelers, choose the Hotel Grand. While group travelers or family, we highly recommend the Apartment Soukenicka 44, a Gothic cultural monument with wood-beamed ceilings and hardwood floors. A very nice pension stay in Cesky Krumlov at central of town.
Day 4: Cesky Krumlov, Czech Republic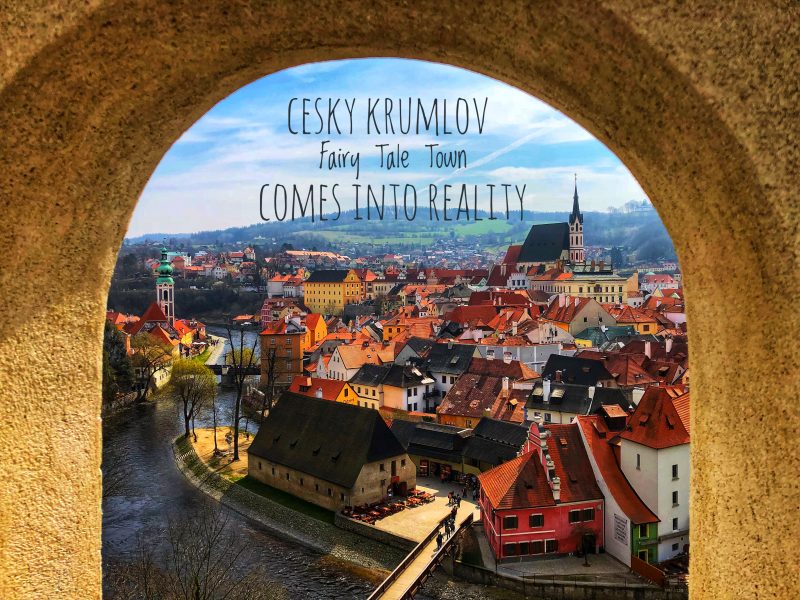 Cesky Krumlov: Castle Complex, Castle Tower, Old Town
A picturesque old town is something you shouldn't be missed on your Central Europe itinerary. Cesky Krumlov is like a fairy tale town that comes into reality. In the morning, take a visit to Cesky Krumlov Castle for its colorful painted castle courtyard.
Climb up to Castle Tower, the highest viewpoint in Cesky Krumlov. From here, get a bird's eye view of CK town with its colorful street, Baroque castle, and snaking river. Take another panoramic view from the "Mantelbrücke" bridge and lastly walk to the castle garden.
Spend the rest of the day wandering around the old town, exploring the handmade shops, or have a nice beer at the best riverside restaurant.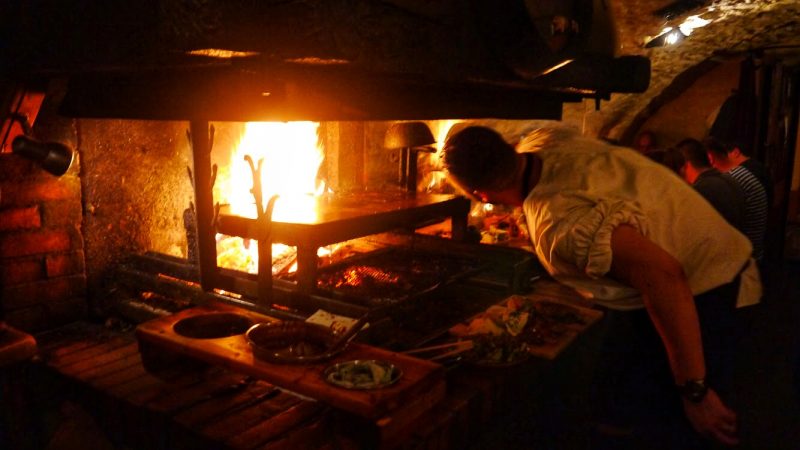 Dinner at Krčma v šatlavské Ulici, a unique tavern dining experience for local Czech cuisine. Prepare for a medieval feast and watch the meat being cooked on the roaring fire in front of you. Longline is always outside so do make a reservation to avoid disappointment.
Day 5: Salzwelten Salt Mine, Hallstatt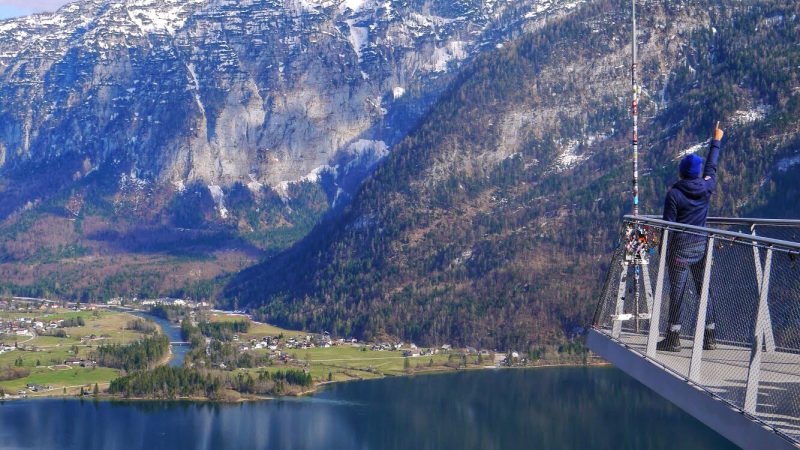 Getting from Cesky Krumlov to Hallstatt; Hallstatt: Salzwelten Salt Mine, Welterbeblick Skywalk observation deck
Next is Hallstatt, the world's most beautiful town in Austria which is no longer hidden away in the Salzkammergut region. Well, the public transport is not well-connected between Cesky Krumlov and Hallstatt. Consider taking the private or share shuttle service to get from CK to Hallstatt with less hassle and more comfortable.
Once reach Hallstatt, take a funicular ride to the top of the Hallstatt for the Hallstatt Salzwelten tour, one of the oldest salt mines in the world. Don't forget to Hallstatt Skywalk observation deck for a 360-degree panorama view above the Hallstatt village.
Where To Stay in Hallstatt: Seehotel Gruner baum, probably the best lakeside hotel in Hallstatt. Staying in Hallstatt is not cheap but a lot of people are still willing to pay to stay in Hallstatt. The best thing to do in Hallstatt is wandering around in the early morning when most day-trippers leave.
Day 6: World Most Beautiful Town, Hallstatt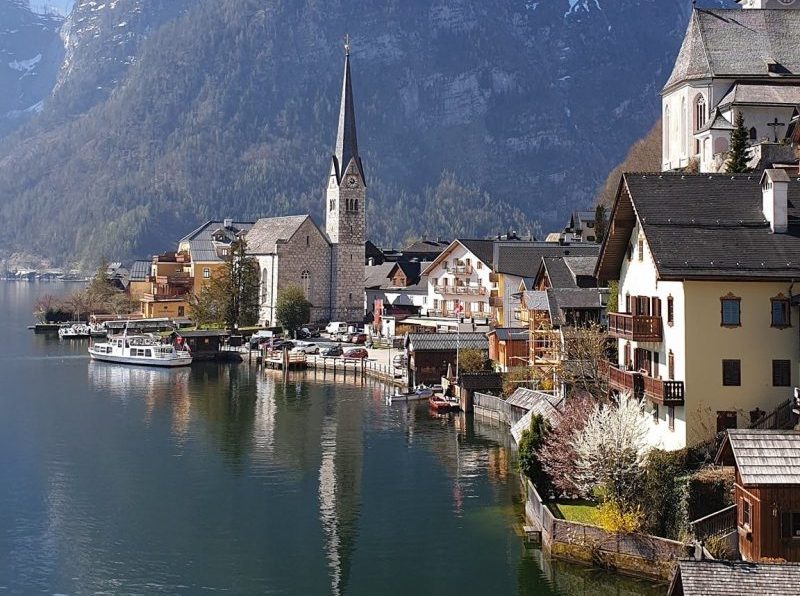 Hallstatt: Market Square, outside (Badestrand) and upper Hallstatt; getting from Hallstatt to Salzburg
Start your day early to explore the hidden gem of Austria. Take a postcard-perfect photo of the quaint lakeside town starting from north to the south end, and continue to walk outside or climb upper to see Hallstatt at different angles.
Enjoy the charming lake view with a nice lunch outside of Seehotel Gruner baum or Seewirt Zauner. Try Hallstatt's specialty, freshly caught fish from Hallstatt Lake. Before leaving Hallstatt to Salzburg by train, enjoy the prime moment across the Hallstätter See with the ferry ride. The wonderful Hallstatt itinerary day is ended with two hours train ride to Salzburg.
More time to spend in Hallstatt? Explore the Dachstein Krippenstein's Giant Ice Cave and Five Finger.
Where To Stay in Salzburg: ACHAT Plaza Zum Hirschen. Location is the main reason for choosing the accommodation in Salzburg. Salzburg is a great base for exploring the places nearby. A traditional 4-star hotel with less than 5 minute walks to Salzburg Train Station.
Day 7: Salzburg Old Town, Austria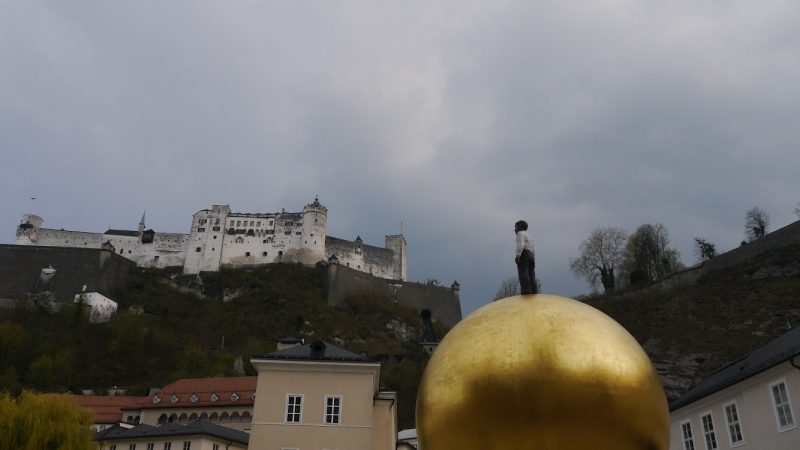 Salzburg: Untersberg, Schloss Hellbrunn, Mirabell Palace, Hohensalzburg Fortress
Start your one-day itinerary in Salzburg to Untersberg for a majestic view at the peak of the mountain. Proceed to Schloss Hellbrunn and take a Wasserspiele Tour at Trick Fountain. Spending the rest of the days wandering around Salzburg town. Firstly, stop by Mirabell Palace to see the scene in the "Sound of Music" scene or take a visit to Mozart's birthplace on Getreidegasse street. Lastly, take the funicular ride to Hohensalzburg Fortress.
Salzburg Travel Tips: Get a Salzburg Card ( 24 / 48 / 72 hours) where you can have free admission to all the top Salzburg attractive and free public transportation.
More days to spend in Salzburg:
One day in Munich from Salzburg
Day 8: Cafe Central And Staatsoper Vienna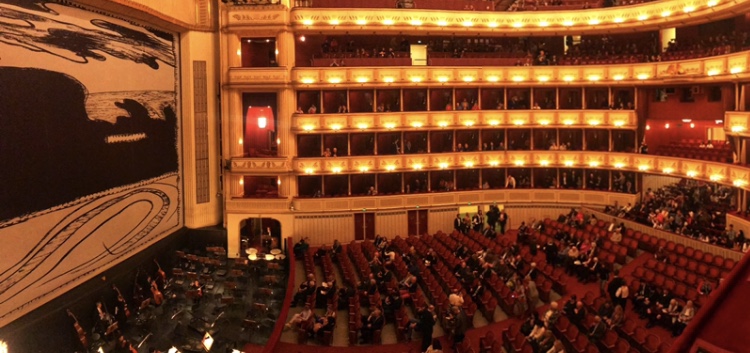 Getting from Salzburg to Vienna; Vienna: Stephensdom, Graben, Cafe Central, opera music at Staatsoper
The train journey from Salzburg to Vienna is about two hours. Once we reached the Vienna train station, take a metro to the hotel. Spend the afternoon touring around Vienna downtown. Visit Stephensdom, one of the most impressive landmarks in Vienna, or walk down to Graben, the most famous shopping street in Vienna. Late lunch or early dinner at the most famous Figlmüller, served the biggest schnitzels in town.
One of the must-do in Vienna enjoys the opera music at State Opera House, one of the most famous opera houses in the world. Want to know how we only spend €15 for a seated ticket to enjoy the world-class at Staatsoper? Read more on our Vienna money-saving tips.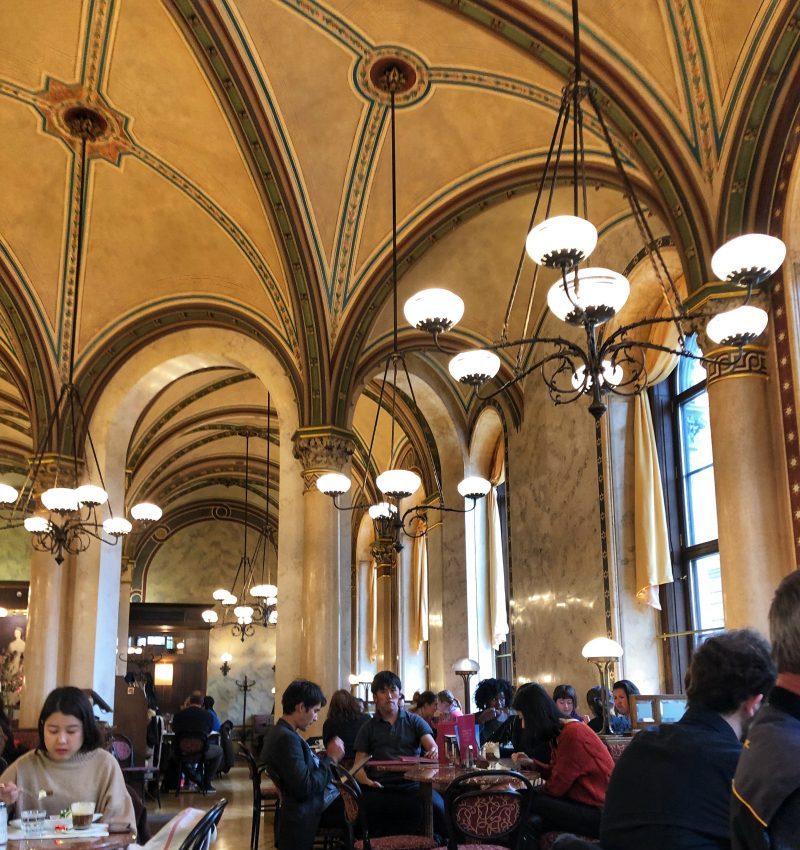 Have a coffee tour to Julius Meinl, Café Central, Café Demel. We love spending our afternoon with a nice cup of coffee and a great dessert at Cafe Central, the Top Ten World's Most Beautiful Cafe. The Sacher Torte at Cafe Sacher is also a great ideal for afternoon tea.
Where To Stay in Vienna: Motel One Wien-Hauptbahnhof. Perfect hotel with strategic location, walking distance to train station. Spacious and clean room with friendly staff.
Day 9: Schönbrunn And Belvedere Palace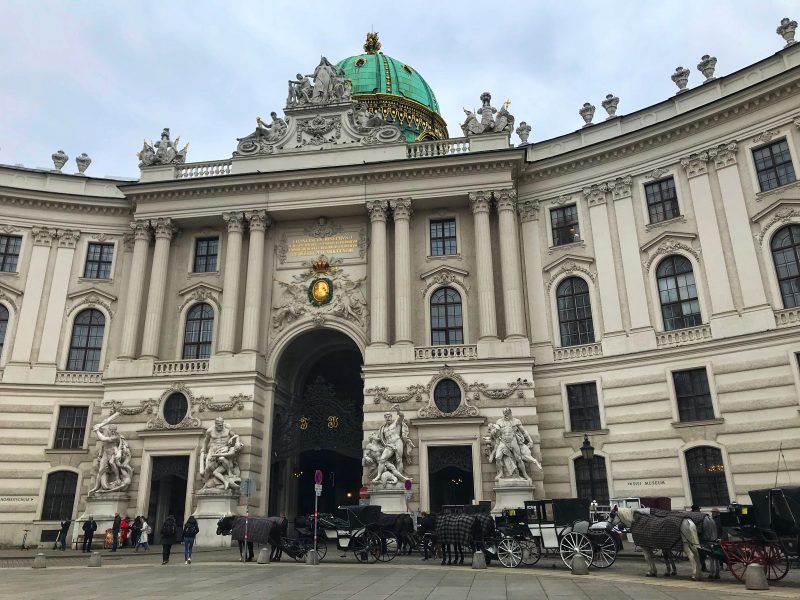 Vienna: Schönbrunn Palace, Belvedere Palace, Hofburg Palace, MuseumsQuartiers, hop on hop off bus, Prater Park
First of all, get the 1-Day Vienna Pass if you planned to tour Vienna with ease. While the entrance to most of Vienna's top city sights is expensive, consider getting the Vienna for money saving.
Visit Schönbrunn Palace and join the Imperial or Grand Tour to the summer residence of Hapsburgs. Proceed to Belvedere Palace to admire World Famous's Kiss of Klimt and the collection of Gustav Klimt's art. Both palaces have a very beautiful and spectacular garden if you wish to take a leisure walk.
Return to the city center and visit the Hofburg Palace, and MuseumsQuartiers or ride on the hop on hop off sightseeing bus. Everything is covered by Vienna Pass. If time is allowed, you can also take the Giant Ferries Wheel in Prater Park. Anyway, choose and visit that attraction that you are interested in.
The day ended with a mouth-watering dinner with juicy ribs and cooling beer at Ribs of Vienna. But remember to reserve your table as easily get full.
Central Europe Travel Tips: Spend your day with Vienna Pass to enjoy free entry and even Fast Track Entry to over 70 of Vienna's most popular attractions and museums. Check on Vienna Pass from Klook for more information.
Day 10: Danube Bank Budapest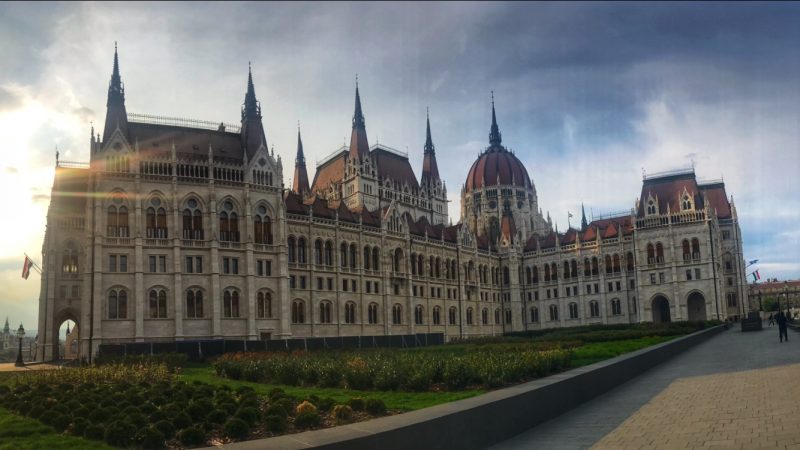 Getting from Vienna to Budapest; Budapest: Széchenyi lánchíd (Chain Bridge), Shoes on the Danube Bank
Take a train from Vienna to Budapest, remember to reserve your seat as the train sometimes are full. Buy the Budapest transportation pass for getting around in Budapest. Check in to the hotel and wander around along the Danube bank.
Follow the Danube river and walk along the promenade. Along the Danube bank, you can cross the Széchenyi lánchíd, meet the Shoes on the Danube Bank, or the Houses of Parliament.
Dinner at Kiskakukk étterem with delicious local Hungarian cuisine
Where To Stay in Budapest: D8 Hotel Budapest. Newly open in 2018, D8 Hotel is a perfect stay in Budapest with a strategic location and comfortable room. Walk to Chain Bridge, Deák Ferenc Tér Square, as well as Vaci utca for shopping.
Day 11: Buda Hill, Budapest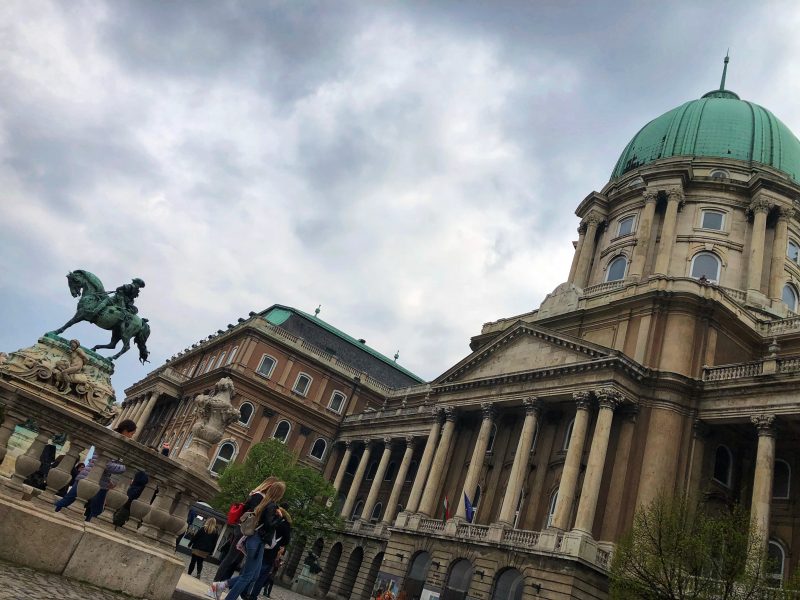 Budapest: Fisherman's Bastion, Matthias Church, Buda Castle, New York Cafe
Spend your day wandering around Buda city. Firstly, take the bus (#16) to the castle hill, and get down at Fisherman's Bastion. Get some of the magnificent Pest views from the fairy tale lookout point. Take a visit to Matthias Church and explore the Buda Castle at the castle hill. Slowly walk from castle hill or take the funicular down to the ground. Walk across the Szechenyi Chain Bridge to the Pest side.
Have a nice break at New York Cafe, World's Most Beautiful Cafe after the long day's walk.
Day 12: Pest City, Budapest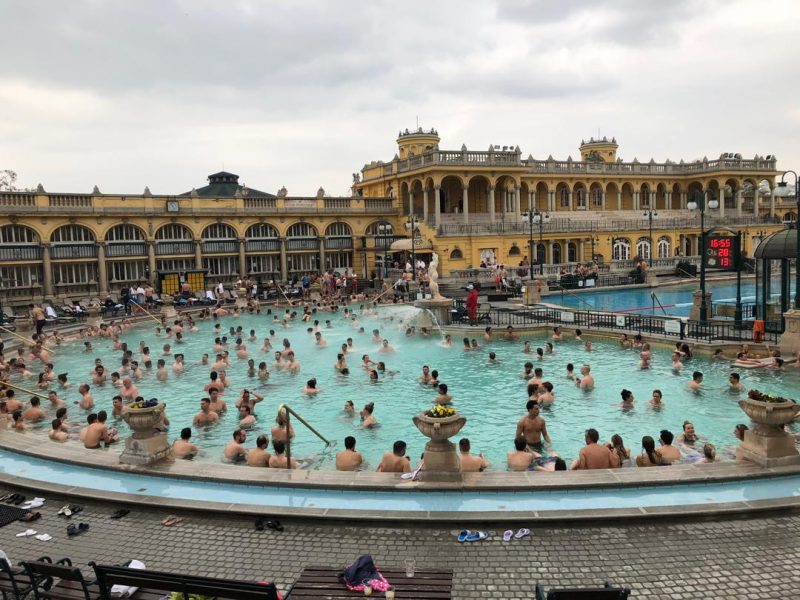 Budapest: St Stephen's Basilica, Costes Downtown, Széchenyi Thermal Bath
Have a good rest and kick start your day with Bussiness Lunch at Costes Downtown, One Star Michelin restaurant in Budapest. We loved their food and rated it as one of the best meals we'd ever eaten in Budapest. Highly recommended to dine in Costes Downtown for wonderful lunch or dinner.
Next, take a visit to St Stephen's Basilica, a Roman Catholic Basilica to burn some of the calories before proceeding to the next location. Lastly, try on your first thermal bath in Budapest, at the most famous Széchenyi or Gellert Spa Thermal Bath. You will stay inside for a longer time than you expected.
Get Skip The Line Ticket Discounted Ticket from Klook. Easy redeem and cheaper compare onsite:
End your day at Szimpla Kert, the very first and Best Ruin Bar in Budapest.
Day 13: Goodbye Central Europe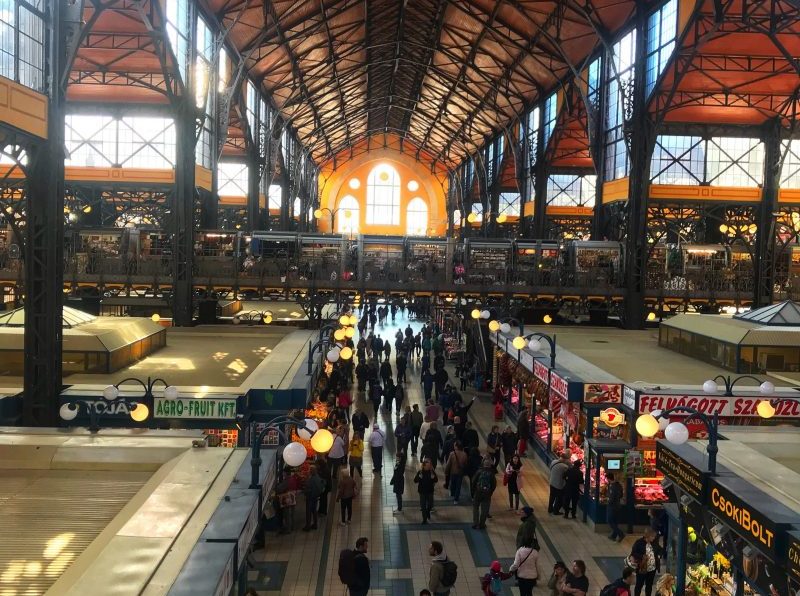 Budapest: Central Market; take the flight back home or your next destination.
Spend your last day in Central Europe itinerary by shopping in Central Market Budapest. Pick some souvenirs, paprika, and Tokaji to bring back home here.
How Long Should You Spend in Central Europe?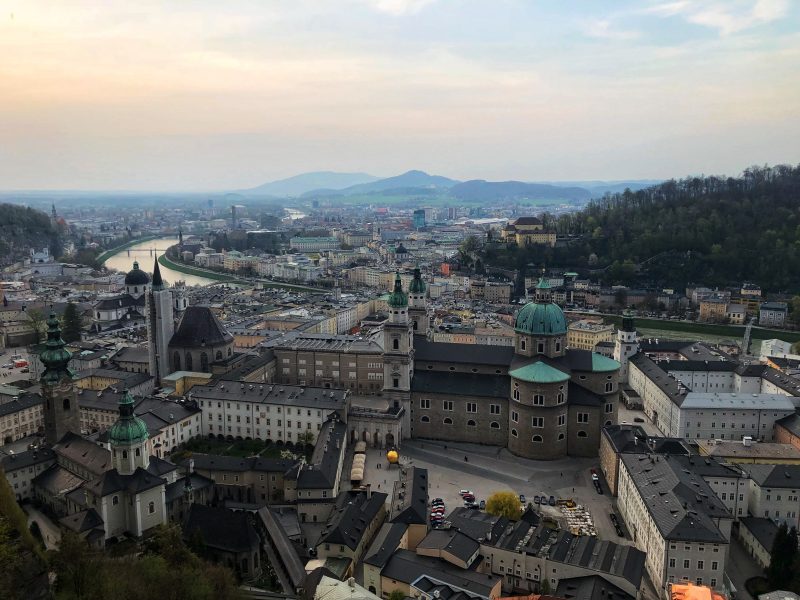 The best duration should be 10 to 14 days as you find yourself in a tired mood after a long time of travel. The general rule is spending at least 1-2 days in small cities and 3-5 days required for the largest European cities. There is a nearly endless list of incredible destinations that can be added to your Central Europe itinerary. No one of the itineraries can cover all. You can flexibly add in any extra days or places if you think most suitable for your travel.
Central Europe Travel Tips
We hope our Central Europe itinerary is helpful. Based on the top 3 must-visit countries in Central Europe, make an absolute ideal for your wonderful trip.
What are the must-visit countries in central Europe?
The Top 3 must-visit countries in Central Europe are the Czech Republic, Austria, and Hungary.
How long do you need to visit Central Europe?
We recommended at least 10 to 14 days to visit Central Europe for a relaxing trip.
Is Central Europe worth visiting?
Definitely worth visiting Central Europe. It is full of cultural heritage, natural beauty, a splendid cafe with a nice coffee, and delicious traditional local cuisine.
How much to spend on a Central Europe trip?
Traveling in Central Europe does not have to be an expensive experience. Depending on your interest, it can range from $100 to $200 per person per day at a minimum budget.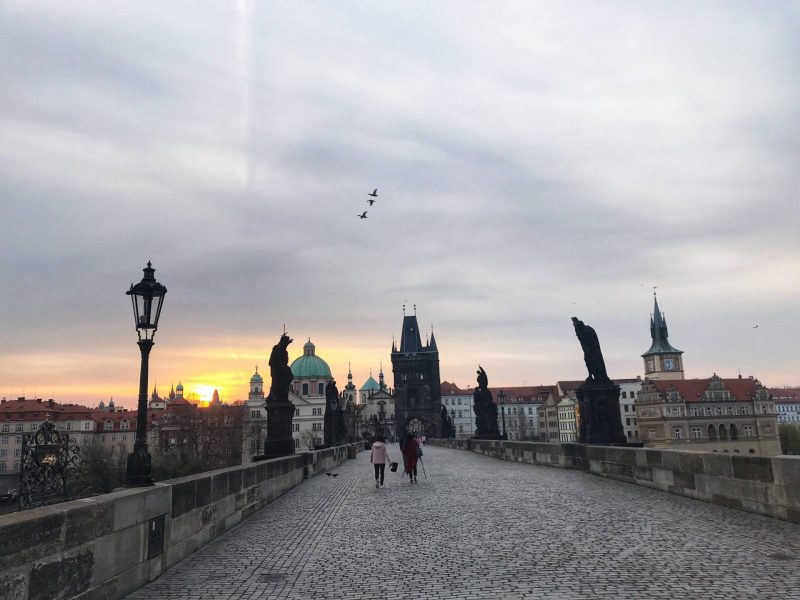 Lastly, feel free to continue to read on our Central Europe itinerary to the beautiful places in the Czech Republic, Austria, and Hungary. Our Central Europe travel blog is included!