Last updated on November 26th, 2023
Looking for how to plan for your Nagoya itinerary? This Nagoya travel guide blog will give you some ideas on what to do and useful transportation information when visiting Nagoya.
Being the third-largest city in Japan, Nagoya (名古屋) is the busiest and largest city in the Chubu region. Strategically located between Tokyo and Kyoto, Nagoya is the capital city of Aichi prefecture and the main entry point to most of the attractions in the Chubu region. It is a historical and culturally rich city with many attractions awaiting you to explore. Moreover, Nagoya is also known for its manufacturing and is home to the headquarters of Toyota Motor Corporation.
In this Nagoya travel guide blog, we listed down some of the things to do, places to visit, food to eat, and useful transportation guide that help you travel around. Our 2-days Nagoya itinerary included.
Nagoya Pre-Trip Essential
There are many ways to get to Nagoya by flights, trains, and buses. It can be easily accessed by Tokyo, Osaka, and even foreign countries. The Chubu Centrair International Airport welcomes thousands of visitors per day via international and domestic flights. However, take note that it takes about an hour to get to Nagoya city from the airport.
Getting To Nagoya
From Tokyo to Nagoya:
By Domestic Flight: Nagoya and Tokyo are well-connected with Haneda Airport and Chubu Centrair International Airport. The plane fare is about ¥7,000 for a domestic flight. But, please consider the traveling train to and from the airport. You can always check for the cheapest flight ticket from Skyscanner to fly to Nagoya.
By Shinkansen: The most convenient way to get to Nagoya from Tokyo is by Shinkansen (bullet train). It takes about 90 minutes and costs about ¥11,290 to reserve seats.
By Highway Bus: It is the most inexpensive option to get to Nagoya. Travelers can take a night express bus and arrive at Nagoya the next morning.
From Osaka to Nagoya:
By Shinkansen: The bullet train from Shin Osaka Station takes about 50 minutes and costs about ¥6,760 for reserve seats. Again, take note that JR Pass is not covered for the Nozomi trains.
By private railway: The Kintetsu railway runs between Osaka-Namba Station and Kintetsu-Nagoya Station. It takes about 120 minutes at ¥4,260. If you are visiting Osaka, Kyoto, Nara, and Mie prefecture (part of Nagoya), consider getting the Discounted Kintetsu Rail Pass from Klook which gives you unlimited Kintetsu train access (non-reserved seat) to most of the Kansai region and Nagoya.
By Highway Bus: Express bus runs frequently between Nagoya and Osaka. It takes about 3 hours to reach Nagoya. Fare is about ¥2,000 to ¥3,000.
Nagoya Travel Tips: if you are planning to take the Shinkansen, consider getting the JR Rail Pass. It will cover to Shinkansen ride from Tokyo/Osaka to Nagoya. However, take note that Nozomi trains are not included in JR Pass.
From Chubu Airport To Nagoya City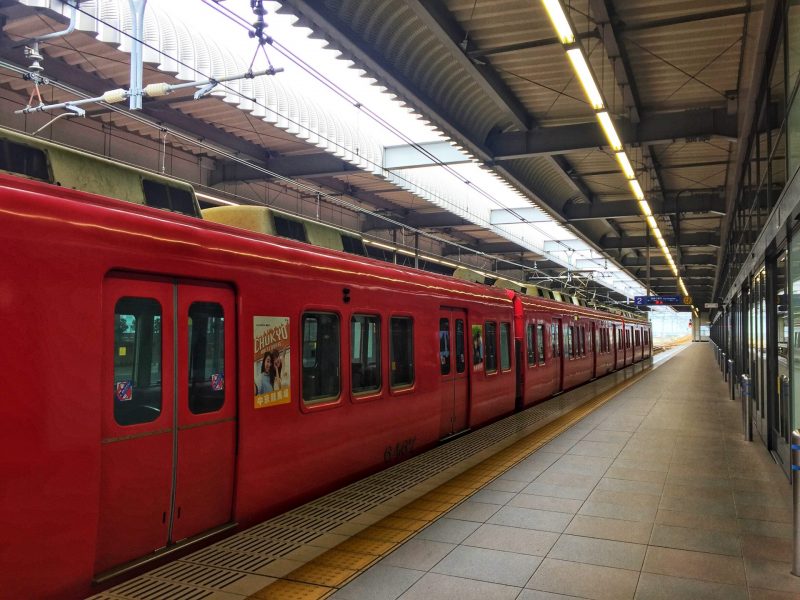 There are two ways to get to Nagoya City from Chubu Centrair International Airport by using public transport, either by airport bus or Meitetsu train:
The Cheapest and fastest way to/from the airport is by Meitetsu limited express (¥890, 33 minutes) and u-sky (Reserved seat, ¥1,250, 28 minutes). Get discounted Ticket from Klook. Fuss-free redemption and convenience.
Take the Meitetsu Airport Limousine Bus to Nagoya downtown (¥1,200, 50 minutes). The buses leave from platform#6 and stop at a few areas including Sakae, Fushimi district before entering the Meitetsu Nagoya Station.
Alternatively, get the private Nagoya Airport Transfer from Klook.
Nagoya Travel Tips: if you are arriving in Nagoya by flight, it is best to pick up all the travel essentials at the airport. You can pre-order and pick up the unlimited Wifi router or 4G Sim Card from the airport. It is important and convenient to stay connected when visiting Nagoya.
Getting Around in Nagoya
Nagoya is well-connected with public transport. It is easy and best to explore Nagoya by subway and bus. For the first-time visitors, we recommended getting the one-day transport pass to enjoy the unlimited transport ride in Nagoya city.
There are a few transport options available for foreign visitors:
Nagoya 1-Day buses and subways pass at ¥850 for an adult and ¥430 for children under 12.
Nagoya 1-Day subways pass ¥740 for an adult and ¥370 for children under 12.
Meguru 1-Day Pass for Nagoya Sightseeing Route Bus in Nagoya (Detail Routebus)
Nagoya Travel Tips: Get the Donichi Eco Kippu (Weekend Eco Ticket) for unlimited buses and subway rides on weekends at ¥600.
Where To Stay
Finding the best stay in Nagoya can be head-ache due to limited choices. Most of the popular choices of hotels in Nagoya with strategic locations are always fully booked especially during the weekend. So we recommended booking your accommodation once you're done with your Nagoya itinerary.
We stayed in Nishitetsu Hotel Croom Nagoya and highly recommended it. Strategic location and next to the subway station. Alternatively, here are some additional ideas if you are looking for the best stay in Nagoya:
Nagoya JR Gate Tower Hotel is directly connected to Nagoya JR Station, making it one of the great choices for travelers looking for a convenient stay. You can find a lot of great restaurants and eateries in the same building or nearby. The unbeatable location makes it an ideal location for travelers to plan to travel and sightseeing by train.
Richmond Hotel Nagoya Shinkansen-guchi is one of the popular choices in Nagoya. It is conveniently located just a 5-minute walk from Nagoya station. Newly opened in 2016, this Richmond hotel offers clean rooms, comfortable beds, and well-equipped amenities. The price is also reasonable.
Daiwa Royal Hotel D-CITY Nagoya Nayabashi is another good value hotel for travelers. This 3-star hotel is centrally located in Nagoya city. The room is relatively spacious based on the price tag. Breakfast is included for your stay.
Alternatively, check out our complete accommodation guide on where to stay in Nagoya.
Nagoya Travel Tips:
When looking for the best price and biggest selection of hotels in HNagoya, check prices for
Nagoya Best Hotel from Booking.com
. We found they are the best option and have a great cancelation policy.
Nagoya Itinerary Planning
The lively Nagoya offers a great combination of cultural attractions and urban development. You can easily spend several days in Nagoya city to fully explore the lively city. Even with one day in Nagoya, you are never run out of things to do and food to eat in Nagoya. During our visit to Nagoya, we enjoyed our time wandering in town, visiting the interesting sites, and taste on various Nagoya local dishes.
Nagoya Travel Blog: How To Plan Your Nagoya itinerary
Arrived Nagoya. Spend time in Nabano no Sato. (3-4 hours)
Start your day with Nagoya Style Breakfast.
Nagoya Castle (2-3 hours)
Atsuka Shrine and lunch with Nagoya Must Eat Hitsumabushi. (2-3 hours)
Evening Oso Kannon and Oso Shopping Street. (1-2 hours)
Night Oasis 21. (1 hour)
Tebasaki for dinner/supper.
Nabano no Sato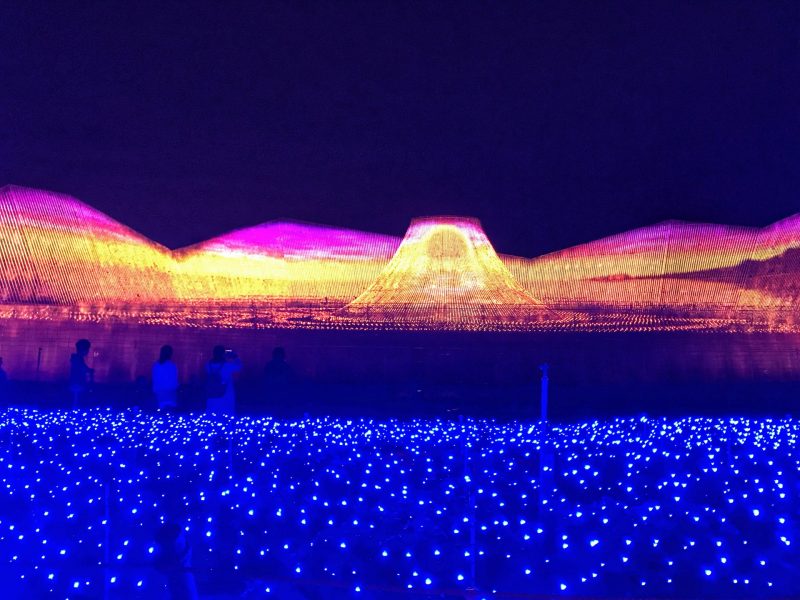 Don't miss the Nabano no Sato (なばなの里) in your Nagoya itinerary for its spectacular winter illumination. The Nabano no Sato is part of the Nagashima Resort. It is an amusement complex in Mie Prefecture is located about 30 minutes from Nagoya. The resort consists of an amusement park called Nagashima Spa Land, an outlet shopping mall called Mitsu Outlet Shopping Mall, and Nabana no Sato a flower park.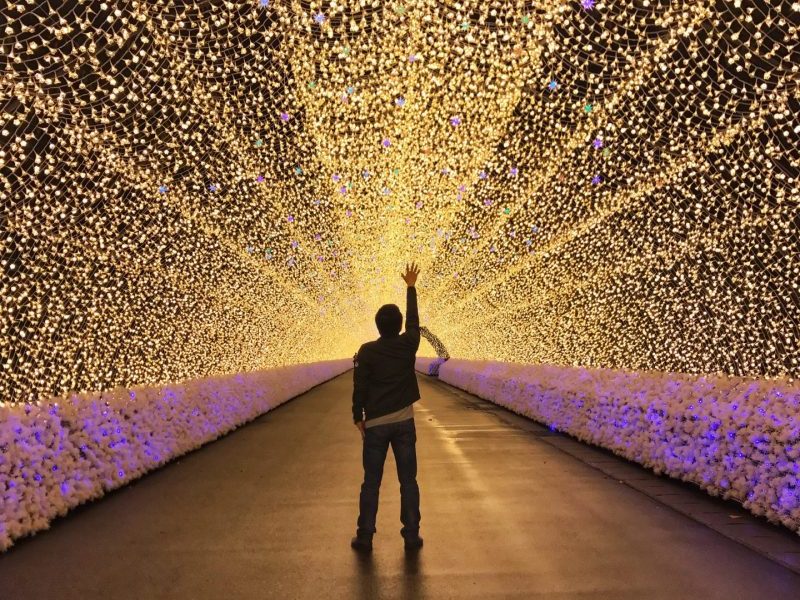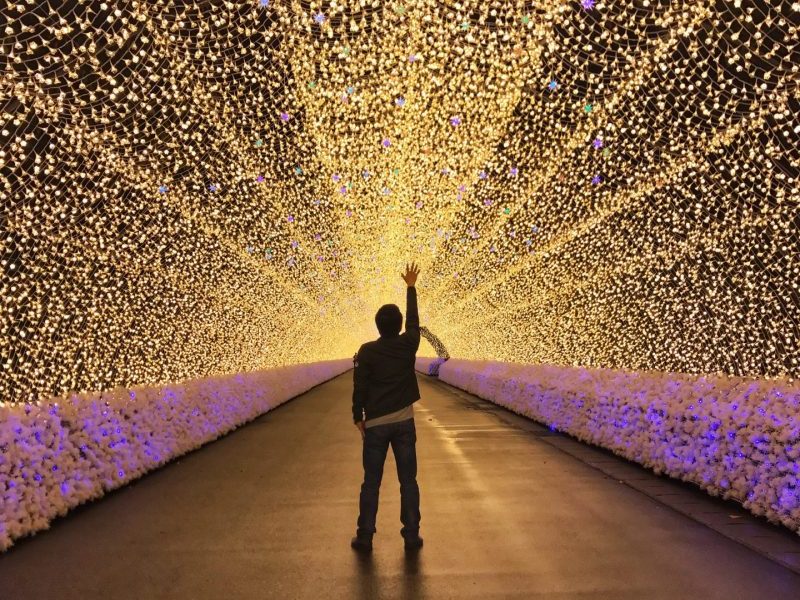 Among them, the Nabana no Sato is especially famous for its illumination which lasts from October to May each year. You can spend your whole day in Nagashima Resort by planning your visit to Nagashima Spa Land in the morning, shopping at Mitsu Outlet Shopping Mall at noon, and visiting the Nabano no Sato for its winter illumination at night. One of the popular attractions in Nagoya.
We arrived in Nagoya in the afternoon and checked in to Nishitetsu Hotel Croom Nagoya before kick starts our Nagoya itinerary. The location is strategically located in the central town and next to the metro station. Good sizing room and clean bed. One of the best value hotels in Nagoya.
Due to the limited time, we only visited the Nabano no Sato for its winter illumination at night. The traveling time to Nabano no Sato is less than 1 hour but we spend the entire night inside to enjoy the winter illumination including the flower tunnel, lighting shows, and more. Highly recommended if you are planning for the Nagoya itinerary in winter.
Getting There: From Nagoya station, take the 25 minutes train ride with Kintetsu express train to Nagashima Station. Then, transfer to 10 minutes on a non-stop direct bus to Nabana no Sato.
Nagoya Travel Tips: Get the Nabana no Sato Ticket for Winter light Illumination + Complimentary coupon worth JPY1,000. Make sure to check on availability.
Start Your Day With Nagoya Style Breakfast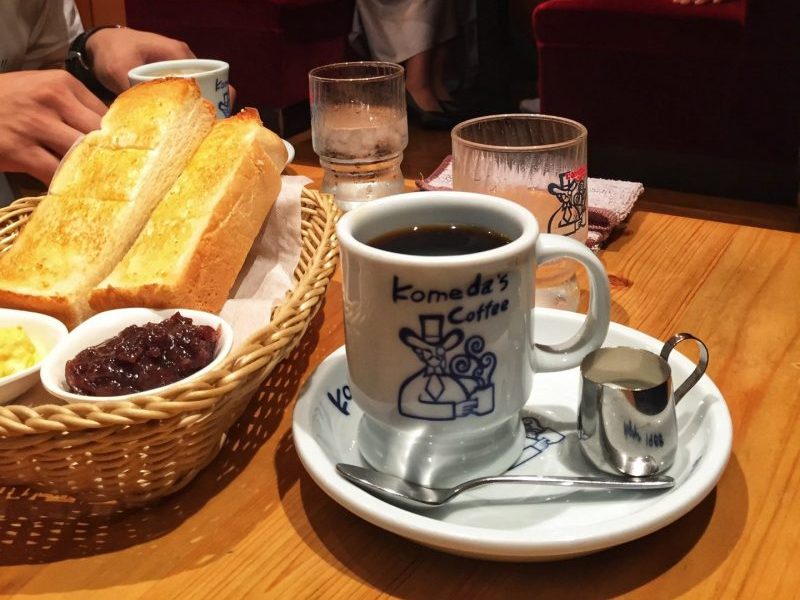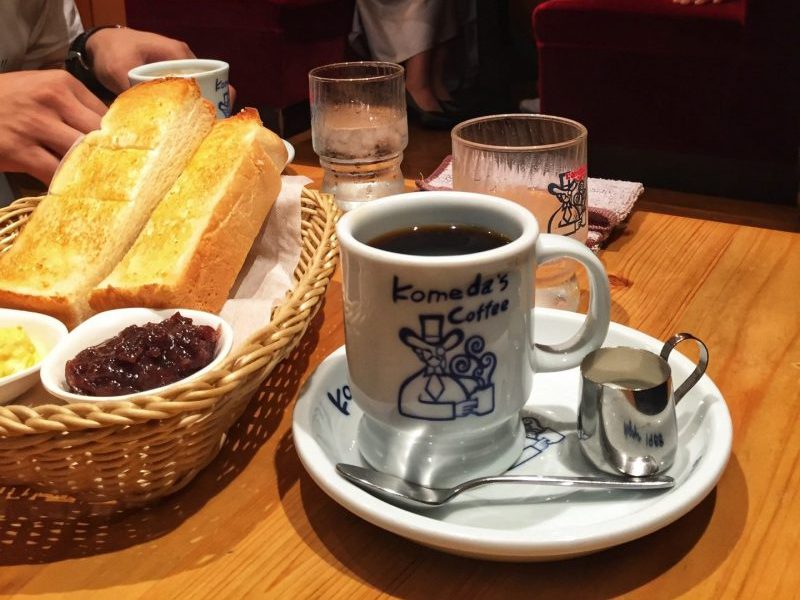 The next day morning, we kicked start our day with the Nagoya Style Breakfast. Nagoya has a unique breakfast culture called morning service (mouninugu saabisu, モーニングサービス). That means you can just order a cup of coffee/tea in the shop but received the food for free.
There are lots of unique breakfast shops in Nagoya. But we highly recommended visiting Komeda Coffee, Japan's famous chain of coffee shops that origin in Nagoya. Komeda Coffee serves a simple yet delicious breakfast meal set. During our Nagoya visit, we ordered the coffee and it came with complimentary toast and hard-boiled egg at about ¥500. Such a bargain!
You can easily find Komeda Coffee near your accommodation. We visited Komeda's Coffee close to Nagoya Station, which is a great place to start our Nagoya itinerary.
Nagoya Castle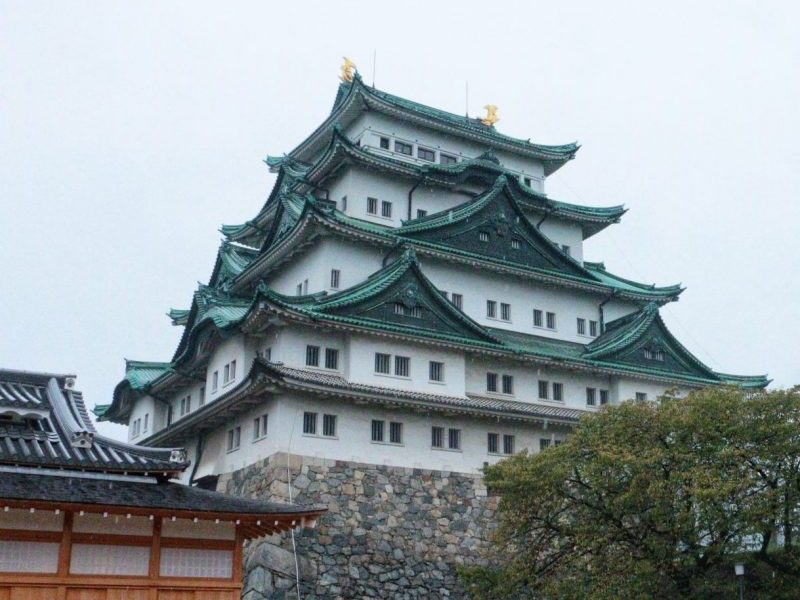 After breakfast, it's time to proceed with our Nagoya visit. The Nagoya Castle (名古屋城, Nagoyajō) is the must-visit attraction for any Nagoya itinerary. It is an important castle and landmark of Nagoya city. This historical castle was destroyed in an air raid during WWII. Thankfully, the castle area was rebuilt using traditional construction materials and techniques and re-opened in 1957.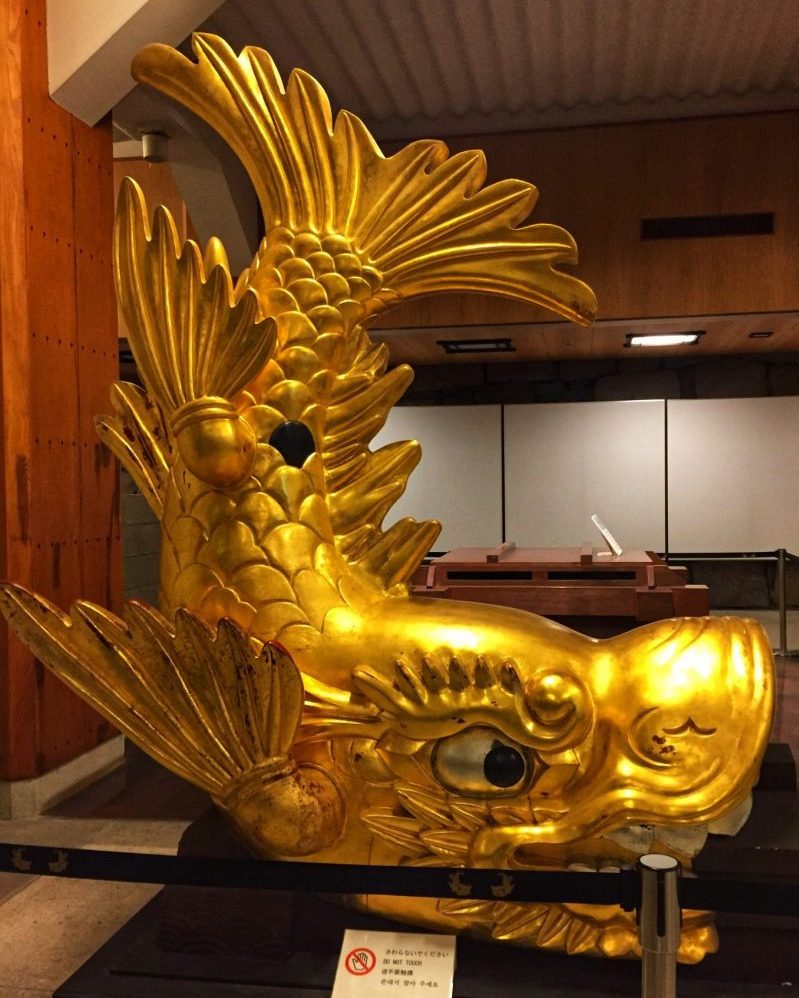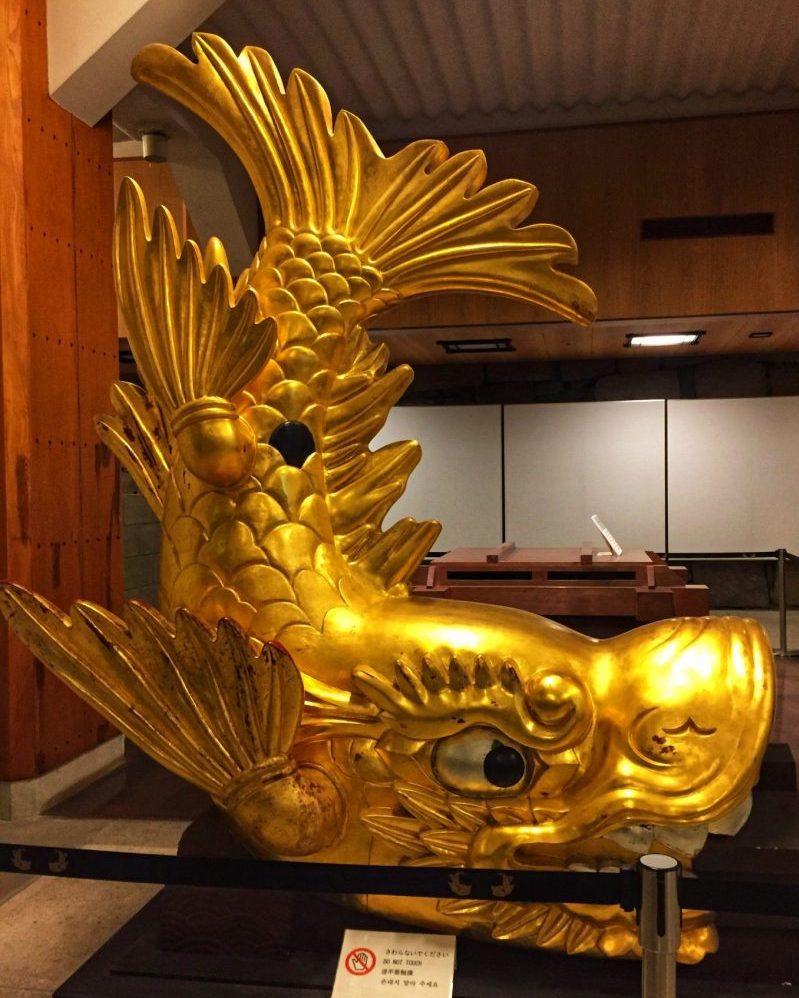 The golden dolphin or kinshachi is one of the best well-known statues. It is Nagoya Castle's guardian deity and you can easily be spotted in most of the area in Nagoya Castle.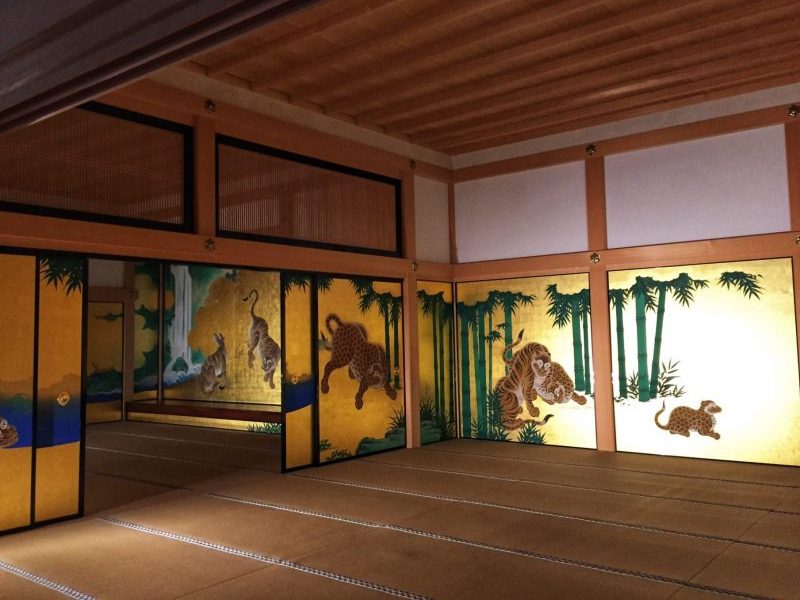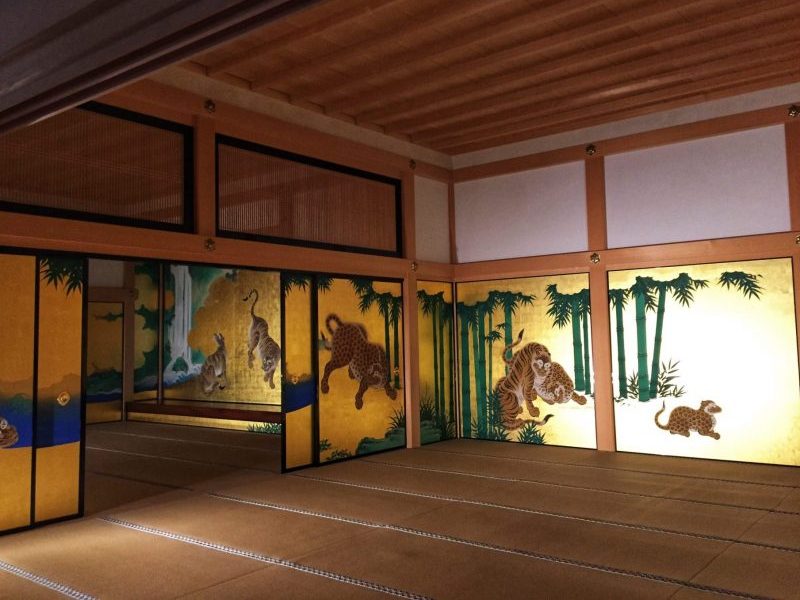 One of the must-sees in Nagoya Castle is the Honmaru, or Hommaru Palace (名古屋城本丸御殿). It was the residence and audience chambers of Lord Tokugawa Yoshinao. The Hommaru Palace is featured with extravagant Fusumae (sliding doors) applied with gold paper and beautifully replicated paintings. It created a gorgeous, luxurious sight that represents the Japanese painting and art culture.
Getting there: From Nagoya Station, take the subway to the Shiyakusho Station (Meijo Subway Line) with a one-time transfer required at Sakae Station. From there, 3-minutes walk to Nagoya Castle's entrance.
Operating hours: Open daily from 9:00 to 16:30. Closed from Dec 29 to 1 Jan.
Admission: ¥500. Get a ¥100 discount by showing 1-day Nagoya Subway&Bus 1 Day Pass.
Website: http://www.nagoyajo.city.nagoya.jp/
Atsuta Shrine
Similar to most the cities in Japan, Nagoya also has a historical shine in the city. The Atsuta Shrine (熱田神宮) is one of the important Shinto shrines in Japan with 1,900 years of history. Worth a visit if you are interested in a Japanese cultural shrine.
The shrine yard is huge. Spend some time walking through the row of trees in the yard. When you reach the center, you will find Atsuta Shrine and several smaller shrines. The Atsuta Shrine houses the sword Kusanagi, one of the three imperial regalia. But unfortunately, it is not open to the public.
Try the Nagoya Must Eat: Hitsumabushi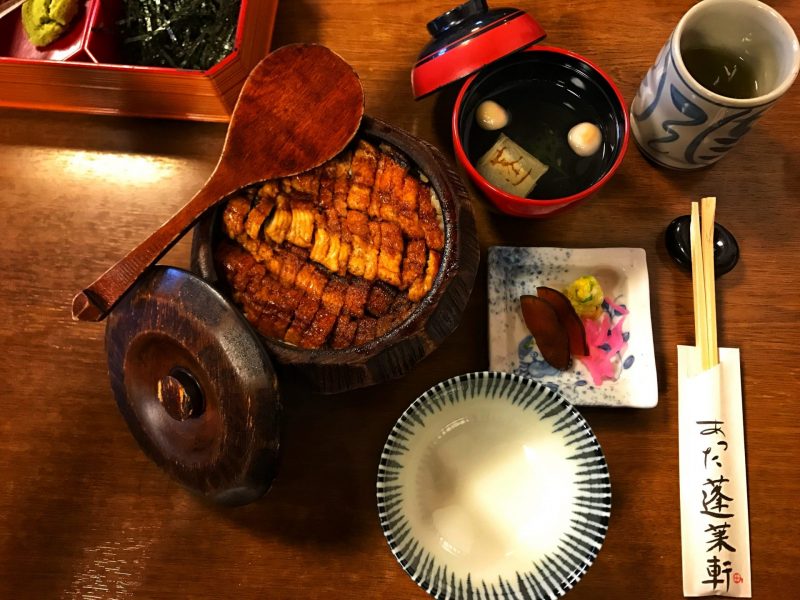 Before visiting the Atsuka Shrine, we were headed to Atsuta Houraiken Honten to taste the Nagoya must-eat food, Hitsumabushi. The Atsuta Houraiken Honten (あつた蓬莱軒 本店) was originally founded in 1873 for around 140 years. It is extremely popular for its Hitsumabushi with grilled eel rice that was served on top of rice in a wooden tub.
Due to the long waiting crowd, we wrote down our names and visited the Atsuka Shrine before this. But we still need to wait for almost one hour before getting to our table. But trust me, your wait for the hitsumabushi is truly worth it.
The extravagant hitsubamusbi can be tasted in four different ways. You can enjoy it in original, with hot broth (chazuke) and lastly your most liked way. We tried all the way and the chazuke is our liking.
We have documented our food review to Atsuta Houraiken Honten. Check it out.
Osu Shopping Street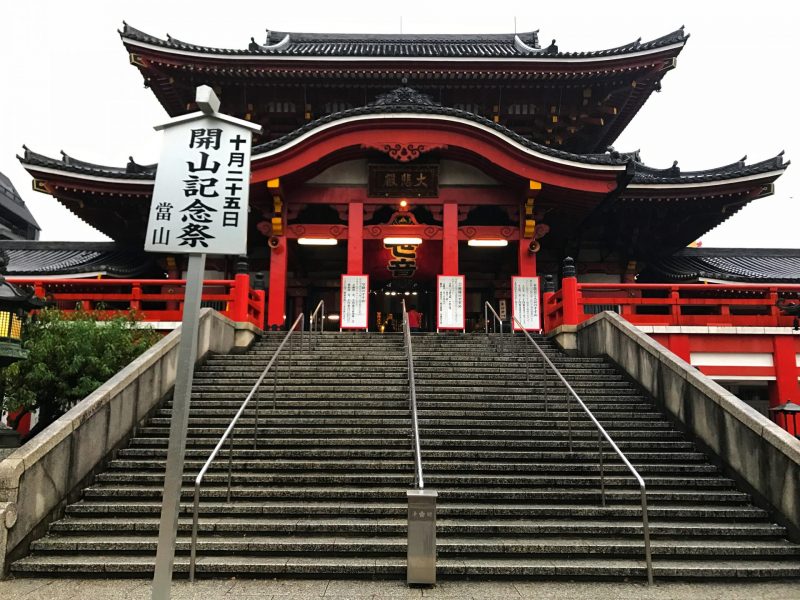 Next, we boarded the subway back to Nagoya downtown to the Osu shopping district. Osu is one of the popular shopping areas in Nagoya with many shops which specialized in boutique brands, vintage clothing, and all sorts of items. You can also find a lot of unique shops such as anime or maid cafes, local and international cuisine restaurants, and even entertainment.
Besides, take some time to visit the Osu Kannon (大須観音), which is located beside the entrance to the Osu shopping street. The Osu Kannon is a popular Buddhist temple in Nagoya.
Getting there: Get off at Fushimi Station on Tsurumai Line. Alternatively, Osu shopping street is about a 10-minute walk from Kamimaezu Station on the Tsurumai and Meijo Subway Lines.
Oasis 21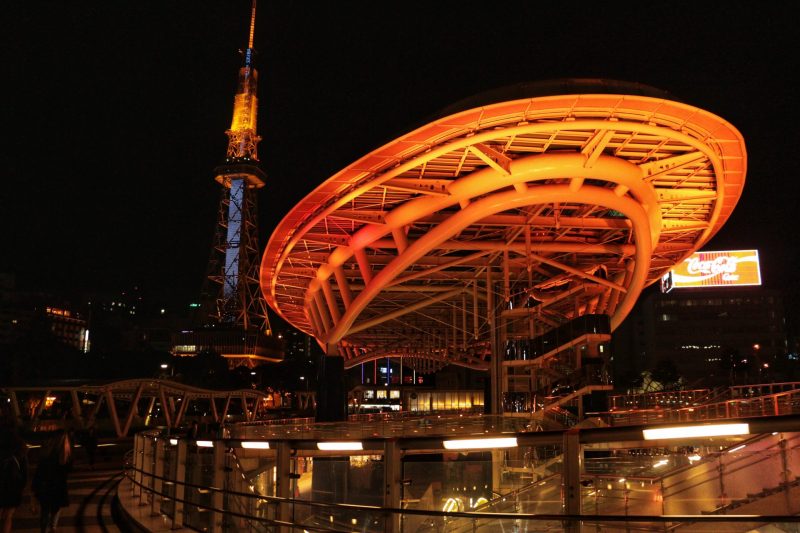 Oasis 21 is a futuristic three-dimensional park with a massive elliptical-shaped roof. This impressive building complex comes with the theme of "Space ship Aqua". You can find the Green park space on the ground floor, a bus terminal in the basement, and a wide range of shops and restaurants inside the building.
There is a rooftop open area with a water-filled glass roof where visitors can walk on top of it. At night, the Spaceship Aqua is illuminated with LED lights and is very photogenic. You can even see the Nagoya tower and surrounding places. It is fun to admire the night view in Nagoya.
Getting there: Get off at Sakae station, a 5-minutes subway ride from Nagoya Station.
Popular Tebasaki For Supper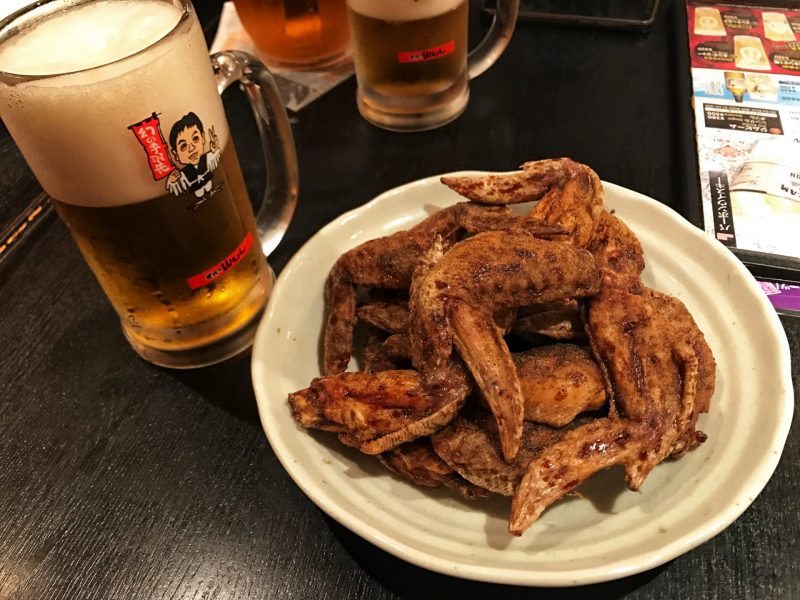 Lastly, we ended our Nagoya itinerary with tebasaki for supper. Nagoya is particularly famous for mouthwatering tebasaki (手羽先). The deep-fried chicken wing comes with original, salty, spicy, and various flavors. The crispy exterior with tender meat is perfectly matched with a cold cooling beer in izakaya. It was so addictive!
We enjoyed the tebasaki in the famous Sekaino-Yamachan in Nagoya city. Sekaino-Yamachan has many branches scattered around Nagoya and even Japan. Check the Yamachan website if you are looking for the nearest one.
Related Read: Sekai no Yamachan: Nagoya Famous Tebasaki
Day Trip From Nagoya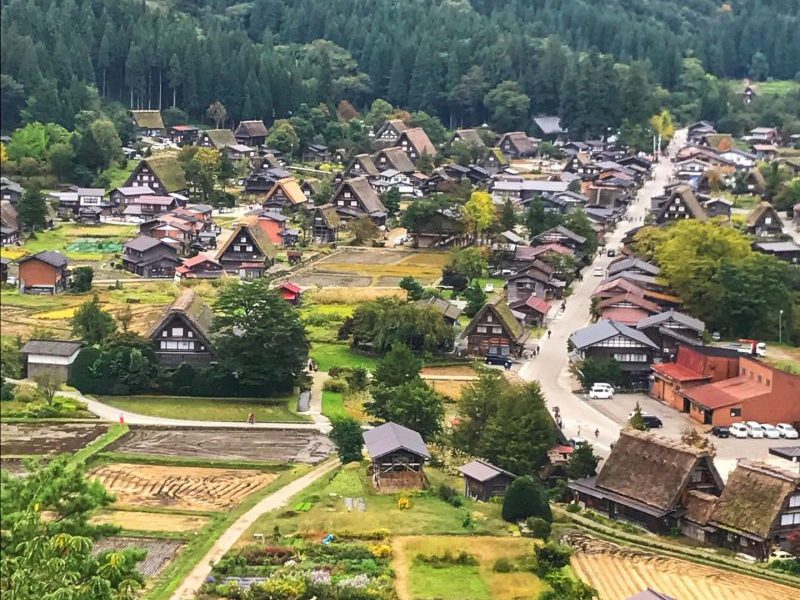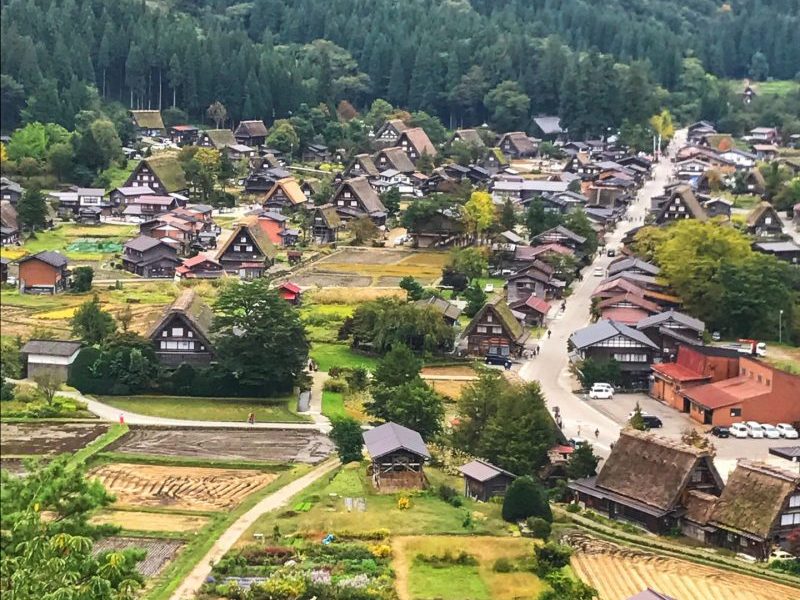 Thanks to its strategic location in the center of the Chubu region. Nagoya is the perfect place to plan a day trip to nearby attractions. There are many interesting places to visit in Nagoya. Among them, we listed down the top three recommended places to visit to include in your Nagoya itinerary.
Takayama is a historical city in the mountainous Hida region of Gifu prefecture. It retains a traditional touch with a well-preserved wooden building in the old town district since the Edo period. Don't forget to sample the famous Takayama food during your visit there.
Shirakawago is a UNESCO world heritage site village. It is located about a 1-hour drive from Takayama and is perfect to couple together with a Takayama visit. The Shirakawago is famous for its gassho-zukuri farmhouses which build in a unique architectural style.
We visited the Shirakawago and Takayama during our visit to the Chubu region. Instead of a day trip, we stayed there to fully explore the places. You are opting to plan for a one-day trip if you are limited in time. Alternatively, consider taking the day tour from Klook for hassle-free arrangements.
Nagoya Legoland is the first amusement park in Japan. It is the best place to visit for families with younger children. There is a total of up to seven parks for kids to spend a whole day here. The entrance fee is ¥4,700 and children below 2 years old are free to enter.
Entrance fee: ¥4,700 (Free for children below 2 years old). Get a discounted ticket from Klook. Easy redeem and free Sea Life 1-Day Pass!
Getting There: From Nagoya Station, take the Aonami Line train to Kinjofuto Station. From there, waiting for 5-minutes will get you to the Legoland.
Port of Nagoya Public Aquarium – Get in touch with amazing sea life such as killer whales, beluga whales, orcas, belugas, dolphins, and other interesting sea creatures at Port of Nagoya Public Aquarium. Definitely worth the visit especially for travelers with kids. Don't forget to check the performance time and feeding time when visiting Nagoya Aquarium! Check for more detail on admission ticket from Klook at discounted price.
Overview: Nagoya Travel Blog Itinerary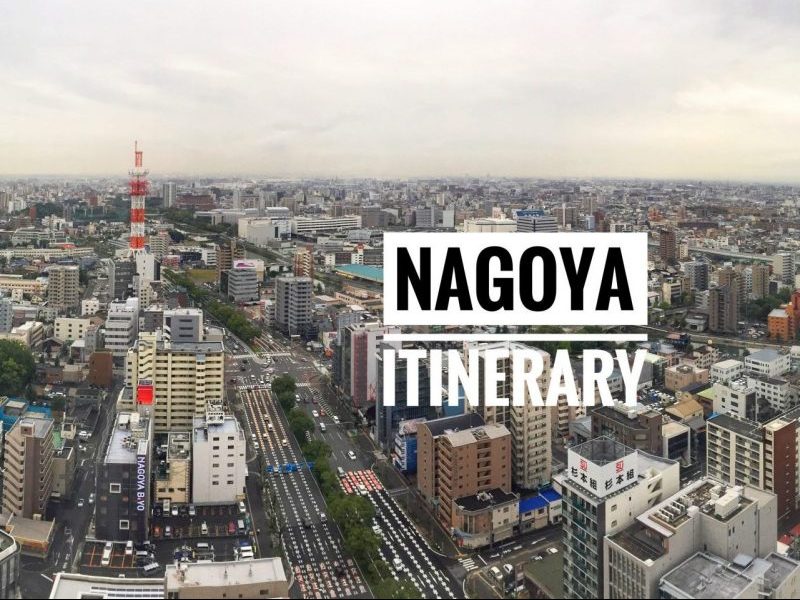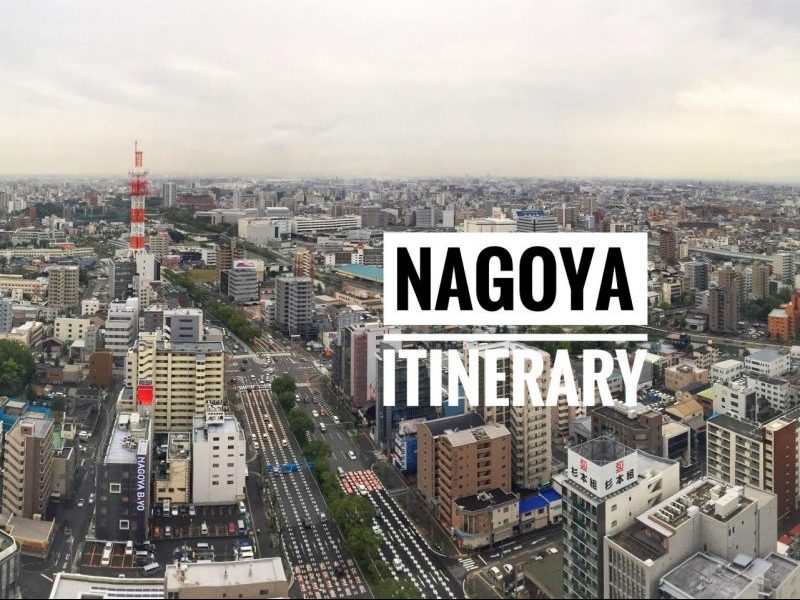 Last but not least, hopefully, my Nagoya itinerary is helpful. This amazing city is underrated. There are so many things to do and see in this lively city. We enjoyed all kinds of local delicacies during my visit to Nagoya.
What To Do in Nagoya For 1 Day?
If you only have limited time to plan for a 1-Day Nagoya itinerary, we recommended visiting the Nagoya Castle, Atsuta Shrine, and a food tour in Nagoya. It will give you a great overview of Nagoya.
What To Do in Nagoya For 2 Days?
If you have more time, we highly suggest including the Nabano no Sato if you are visiting Nagoya in winter. Alternatively, you can include the nearby attractions of Takayama or Shiragawago.
What's Nagoya famous for?
Being the central hub for travelers when visiting the central Japan region, Nagoya is the fourth largest city in Japan and the capital city of Aichi Prefecture. It is famous for manufacturing and known for the automotive industry.
How far is Nagoya from Tokyo?
The distance from Tokyo to Nagoya is 258.57km with about 2 hours of traveling time by Shinkansen. It required 100 minutes with Nozomi trains, 110 minutes for Hikari trains, and 180 minutes for Kodama trains.
Is Nagoya Worth Visiting?
Nagoya is worth the visit, even if it is one day. This underestimated city is full of attractions and mouthwatering food. It is the entry point in central Japan to nearby attractions such as Takayama, Shirakawago, Kamikochi, and more.
Is Nagoya Cheaper Than Tokyo?
Nagoya is cheaper compared to Tokyo, Osaka, and Kyoto. Still, it is not a cheap city compared with nearby places such as Kanazawa, Takayama, and Toyama.
How Much To Budget in Nagoya?
We plan for ¥4,000 – ¥6,000 on meals and ¥1,500 for local transport for 1 day in Nagoya.
Continue Read On
Lastly, we visited Takayama, Shirakawago, Kamikochi, Tateyama, and many interesting places in the Chubu region. Free feel to continue to read on our Chubu travel blog if you are looking for a travel blog outside Nagoya. Enjoy your trip to Nagoya.
Related Nagoya Travel Guide Blog:
Complete read in Chubu travel blog:
Takayama and Shirakawago Travel Blog:
Tateyama Alpine Route and Kamikochi Travel Blog: