Last updated on September 23rd, 2023
A complete travel guide to explore Central Japan within 5-days, 7-days or even 8-days. My Chubu itinerary included with a list of places we visited, things to do and money-saving tips when traveling around.
Japan is famous and renowned for its culture, history and beautiful nature. For most people, Tokyo, Kyoto, and Osaka would have been at the top of the list when visiting Japan. But do you know that there are many wonderful cities to visit in Central Japan, Chubu region (中部地方 Chūbu-chihō)? These hidden gems such as Nagoya, Takayama, Shirakawago, Kanazawa and many more are highly recommended to explore the charming and countryside of Central Japan. There are many top attractions and unique activities, local food that you can only find in the Chubu region.
We visited the Chubu region and blown away by its stunning beauty. The beautiful scenery, mouth-watering food, and well-preserved historical site is one of my most memorable trips to Japan. To inspire you to plan for your coming Chubu trip, let's check out my amazing Chubu itinerary below. This is the exact trip we did during our travels in Chubu Japan, with a list of the places we visited, what we did and where we stayed.
We hope this complete Chubu travel guide blog helps make your travel planning easier. So that you can make the most of your visit to this marvelous destination in Chubu Japan.
Pre-Trip: What You Need To Know
To give you some head start, there is something you need to know about when visiting the Chubu region. Chubu is the name given to the central region of Japan. It is located in Japan's largest island Honshu and consist of nine prefecture. There are Niigata, Toyama, Ishikawa, Fukui, Yamanashi, Nagano, Gifu, Shizuoka and Aichi Prefecture.
Best Time To Visit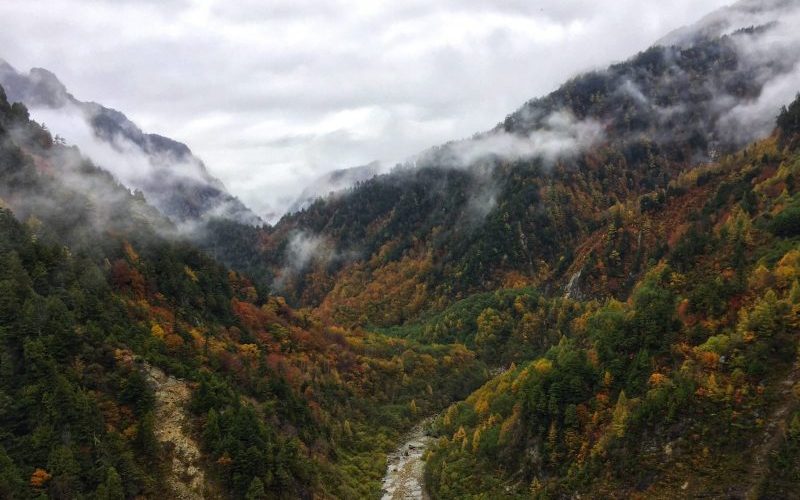 Chubu region is an interesting place to visit any time and season. Every season has something different to offer. So the best time to visit the Chubu region depends on what you want to see.
When the snow started to melt, the Chubu region is welcoming spring with flowers blooming everywhere. It is also the busiest season for sakura or cherry blossom viewing at end of March. Added, the Tateyama Kurobe Alpine Route started open to visit and tons of visitors will flock for its stunning Snow Wall Corridor at beginning of April.
In summer, there are many hiking trails with a list of summer activities. The Kamikochi is particularly popular among hikers. Maple leafs started to change its color in Autumn with picturesque sightseeing view at mountainous of Alpine route and Kurobe Gorge. While winter is best to visit the snowy white traditional thatch-roofed houses in Shiragawago.
There are also many seasonal Chubu itinerary that only can be found at a certain time. For example, we were so lucky to participant the Shirakawago Doburoku Matsuri Festival in October. This is also one of the most memorable experience for our trip.
How Many Days For Chubu Trip
We recommend allocated at least 5 days to explore the beautiful scenery in the central region. Each season has its uniqueness and beauty. You probably would love to spend more time to Kamikochi and Kurobe Gorge during Autumn. Or, spare some time for a hot spring bath in Hirayu Onsen during winter. Not counting the most popular Tateyama Kurobe Alpine Route that offering impressive Snow Corridor and fall foliage which started from April until November.
During our 8-Days Chubu itinerary, we visited Takayama, Kamikochi,, Shirakawago, Tateyama Kurobe Alpine Route, Kanazawa, Matsumoto, Nagoya and some of the small town in Central Japan. But there are still much more hidden gem awaiting us to slowly explore. Bear in mind that the Chubu region is very huge and you cannot explore all the attractions in limited time. So it is advisable to read through our Chubu itinerary and modify it based on your interest.
Travel Tips:
When looking for the best price and biggest selection of hotels in Chubu, check prices for
Chubu Best Hotel from Booking.com
. We found they are the best option and have a great cancelation policy.
How To Get There and Getting Around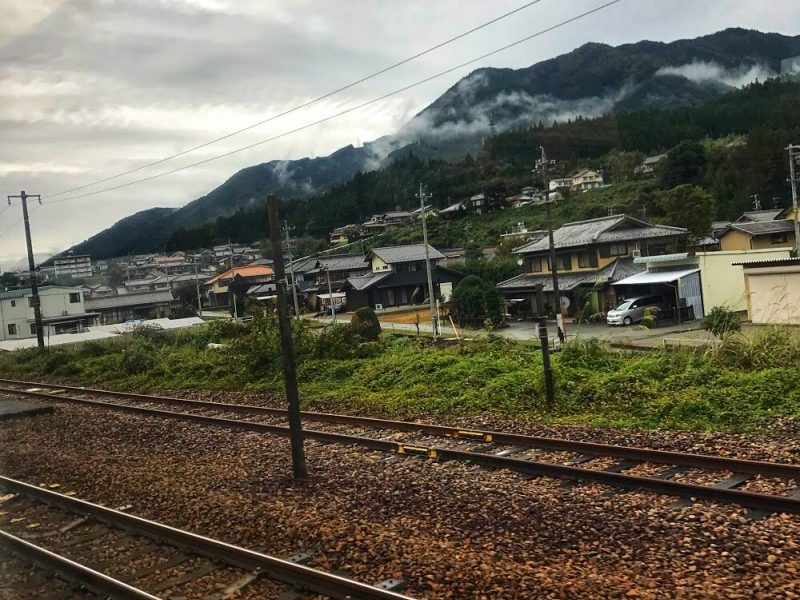 By Air: Travelling to the Chubu region is much easier today! Thanks to the Chubu Centrair International Airport, there are a lot of domestic and international flights flocking to the Chubu region every day. It is located in Aichi prefecture with about 30 minutes by train from Nagoya city.
By Rail: Chubu region is well connected with excellent railway system. Take the Shinkansen ride from Tokyo to Nagoya, the main transportation hub in the Chubu region. From there, transfer to other places in central Japan.
Getting Around by Self Driving: Unlike the busy city of Tokyo or Osaka, the Chubu region is very ideal to plan for self-driving road trip Chubu itinerary. You can slowly leisurely travel and enjoy the best sights at your own pace. Added, some of the attractions are not connected with train and only can be access by car or bus. It is also much convenient and cheaper if you traveling in a group. You can compare various car rental companies and check on your best price of rental car from RentalCars.com.
Alternative, select the best transport pass with either shinkansen, trains or bus ride. Check on our below section for the best transport pass that suits for your Chubu itinerary.
Chubu self-driving Tips: Choose your rental car with the best price guarantee from RentalCars.com.
My 8-Days Chubu Travel Itinerary
Here is our Chubu itinerary that we went with:
Day 1: Arrive at Chubu Centrair Airport. Go to Takayama and spend the remaining day in Takayama.
Day 2: Travel to Kamikochi and enjoy the short hike in Japan's best-kept secret. Soak into hot spring bath in Hirayu onsen.
Day 3: Shinhotaka ropeway and back to Takayama.
Day 4: Shirakawago All-day. We were so lucky and joined the Shirakago Doburoku Matsuri.
Day 5: Kanazawa and stayed in Toyama.
Day 6: Tateyama Kurobe Alpine Route
Day 7: Matsumoto and Nagoya.
Day 8: Nagoya. Goodbye to my Chubu trip.
Day 1: Arrive at Chubu Japan – Takayama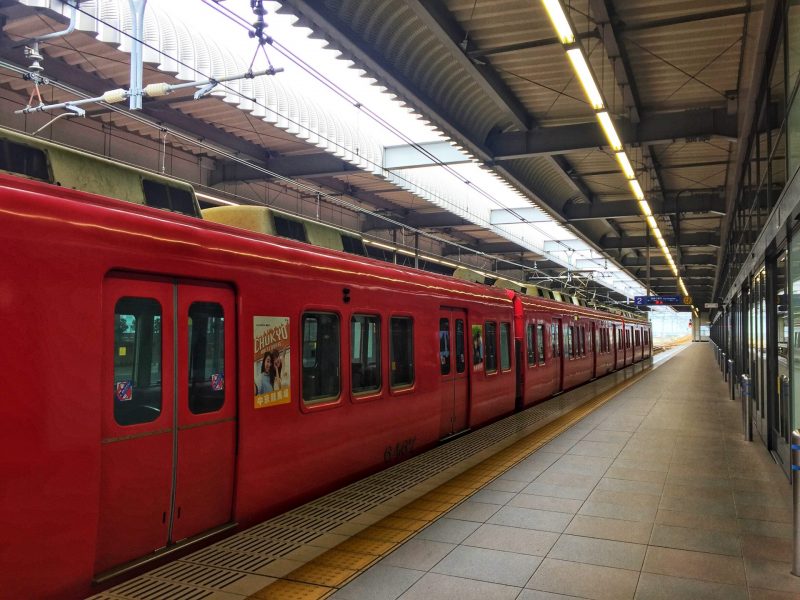 The first day was pretty much on getting into Central Japan. We had chosen to arrive in Centrair Airport by flight and getting to Nagoya with a short ride of a train. It takes about 30 minutes to Nagoya city. This is also a great opportunity to pick up some of the travel essentials at the airport or Nagoya station.
If you're entering Chubu, here's few things that you can pick up in Japan:
WiFi/4G Connectivity at airport: Pre-order and picked up the unlimited Wifi router or 4G Sim Card from the airport. It is important and convenient to stay connected especially if you want to plan on the go. This will help you stay connected with your travel buddies and let you navigate easily.
From Central Japan Airport To Nagoya City: Cheapest and fastest way to/from the airport by Meitetsu limited express (¥890) and u-sky (Reserved seat, ¥1,250). Get discounted Ticket from Klook. Fuss-free redeem and convenience.
Get your transport pass: It depends on which pass that you selected. We opted for the Alpine Route Pass as it is the best pass that best suits our Chubu itinerary. We purchase our pass at JR Nagoya Station.
Reserve your Train Ride at JR Station: It is advisable to write down your seat reservation information to avoid any miscommunication. English spoken staff helping at JR Station. The reservation process for the seat was super convenient and fast.
Once everything ready, we were good to go!
Relaxing Stroll in Takayama Old Town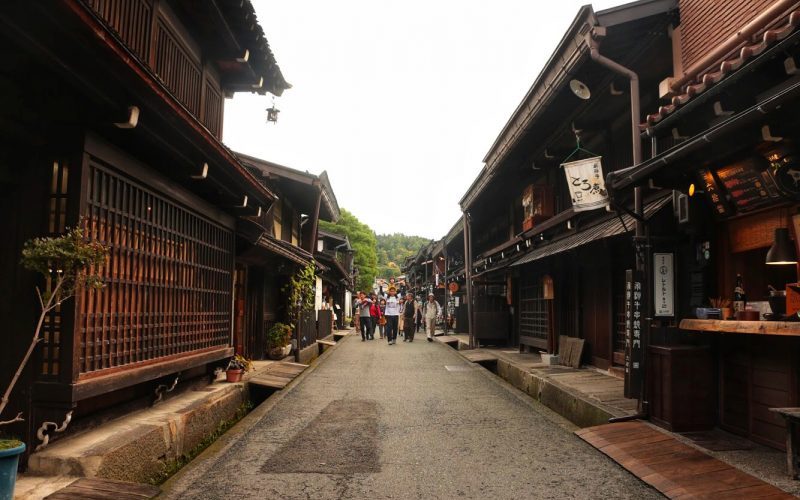 Take a limited express train to Takayama and this is where our Alpine Route Pass came into use and validated for the first day. It was about 180 minutes ride with beautiful mountainous scenery along the journey to Takayama.
Once arrived Takayama, we dropped off our luggage at Takayama Country Hotel. and went to explore its beautifully preserved old town. The Sanmachi (Sannomachi) Street is well preserved from the Edo period with gorgeous wooden old houses, shops and sake breweries are lined up. Enjoy the leisure stroll in the historical site and grab some local snack which wandering around.
Taste on Hida Beef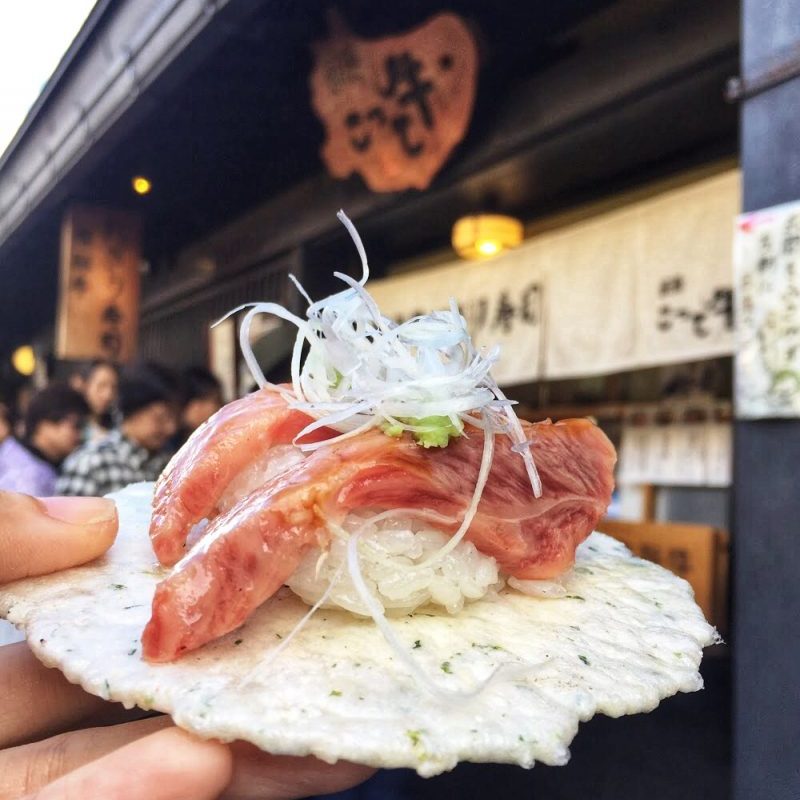 here were various unique local snack in town. But you should try Hida Beef, which is the famous Wagyu from Gifu prefecture. We got the famous Hida beef sushi. The flavorful Hida beef was melted once put inside my mouth. Delicious!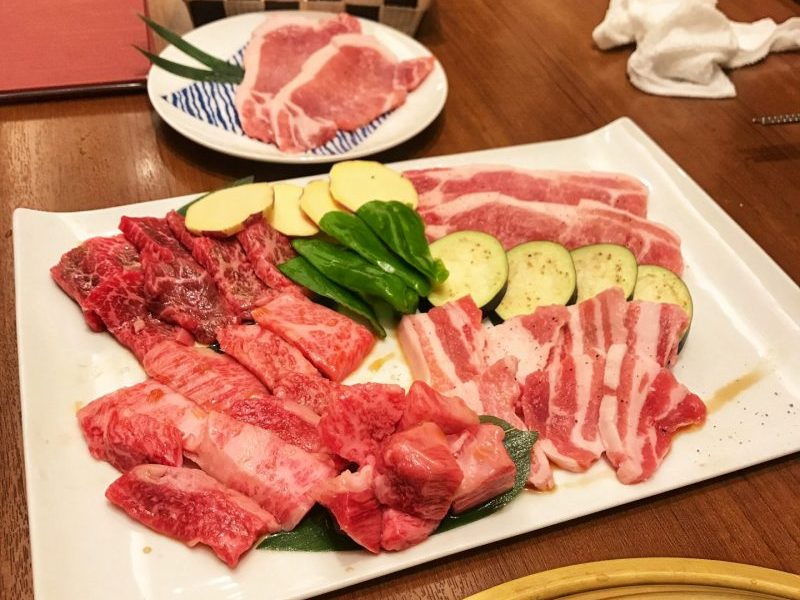 It is a great way to spend an afternoon stroll in the historic town. In the late evening, we tried the yakiniku Hida beef at Ajikura Tengoku, known for its good quality yet affordable cuts. The line can long especially during peak hours. We waited for nearly one hour even we arrived early.
Where To Eat: The best Hida beef from Ajikura Tengoku (Food Review)
Where We Stayed: We stayed in Takayama Country Hotel which strategic located right in front of Takayama station. The location is very convenient for us for getting around. Most important, reasonable price tag. Extremely popular. Check on room availability from Takayama Country Hotel.
READ MORE: What To Do and Eat in Takayama
Day 2: Kamikochi – Hirayu Onsen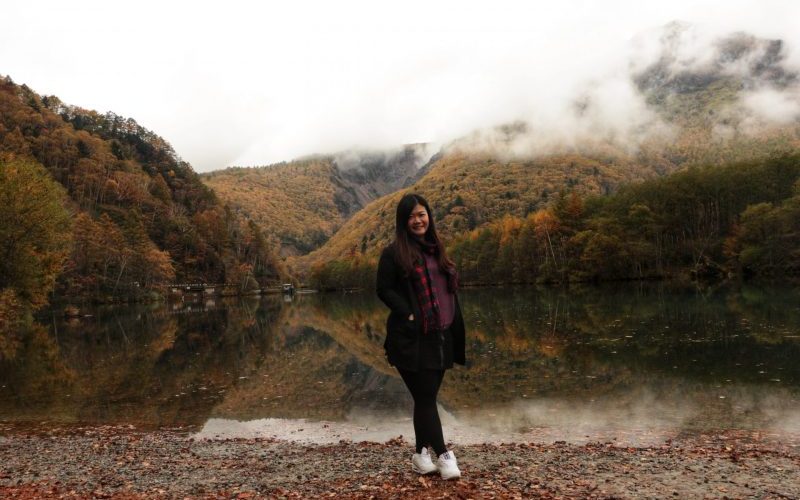 Kamikochi (上高地, Kamikōchi) is one of the hidden gem in the Chubu region. It is part of the Chubu Sangaku National Park, offering Japan's most spectacular mountain scenery. It is also known as "the place where gods descended", or "sacred place" for the Japanese.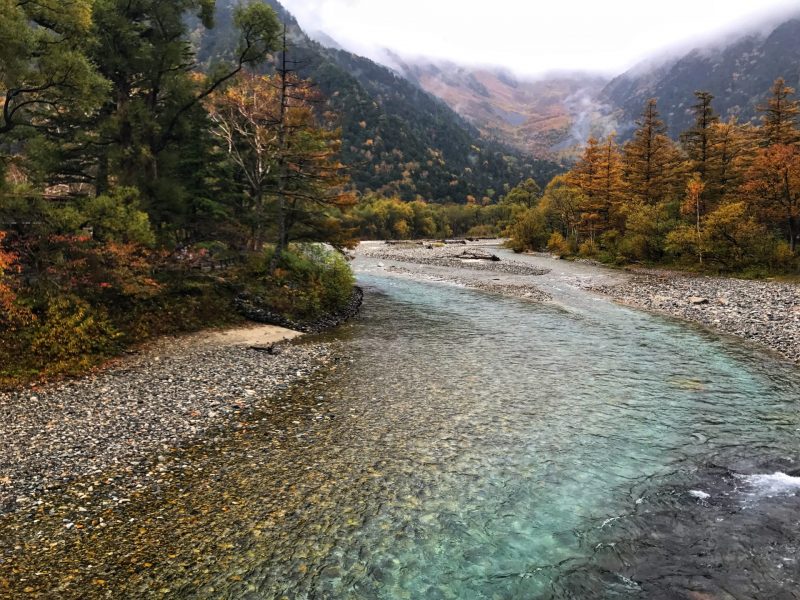 From Takayama, we took the Nohi bus to Kamikochi via Hirayu Onsen. Our day trip to Kamikochi was started with an easy hike from Taisho Pond to Kappabashi. And then, we further took a round trip hike to Myojin Pond.
Chubu Travel Tips (Kamikochi)
Kamikochi is particularly beautiful during the autumn foliage (peaks in mid-October).
Closed from mid-November until mid-April.
Only accessed by bus and taxi. Private car only allowed to park at Sawado (entrance gate)
The whole journey took us about six hours, hiking along the beautiful Azusa river. If you only have limited time, just choose either one of the short hike. Both routes are indeed beautiful but we like the Taisho Pond the most.
Enjoy Hot Spring Bath in Rustic Ryokan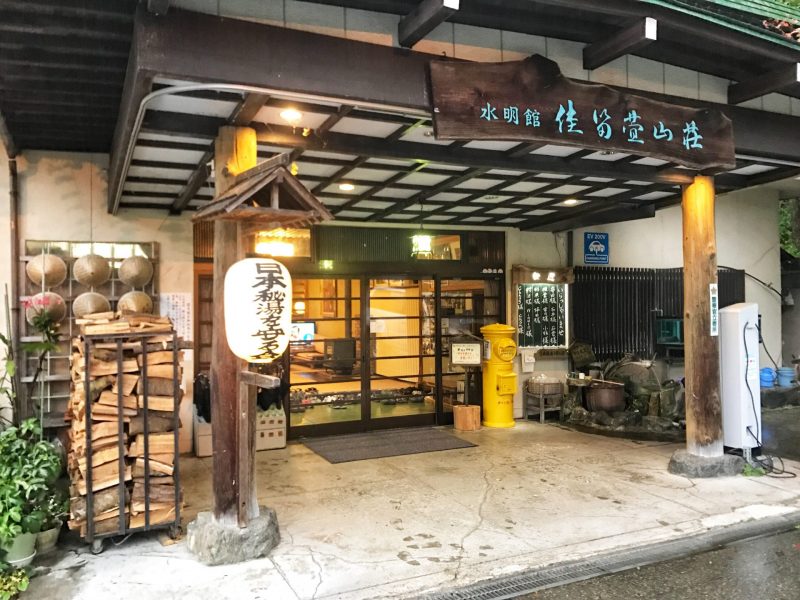 One should NOT leave Japan without experiencing an onsen town. After finish on our Kamikochi hiking trip, we continue our Chubu itinerary to Hirayu Onsen to enjoy the outdoor hot spring bath. We choose to spend one night in Suimeikan Karukaya Sanso (水明館 佳留萱山荘) in Hirayu Onsen region. It is the rustic traditional ryokan features with fantastic outdoor onsen variety in remote valley.
Our stay in Suimeikan Karukaya Sanso featured the largest outdoor onsen bath, one female-only and three private baths. Truly an onsen paradise!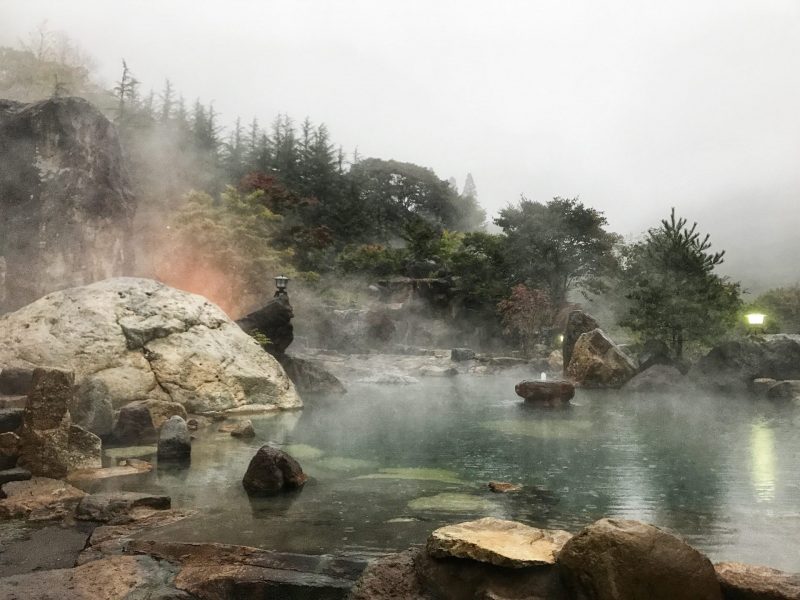 Besides, our stay was on half board where dinner and breakfast included. We had the marvelous kaiseki meal with a variety of delicious local dishes included. The next morning, we had another morning soak in the beautiful onsen before checked out from Suimeikan Karukaya Sanso. Truly an amazing stay in Suimeikan Karukaya Sanso.
Where To Eat: In Kamikochi, most of the eateries are scattered at Kappabashi. Pick the one you like the most.
Where We Stayed: Suimeikan Karukaya Sanso (Check on its availability and price)
Day 3: Shinhotaka Ropeway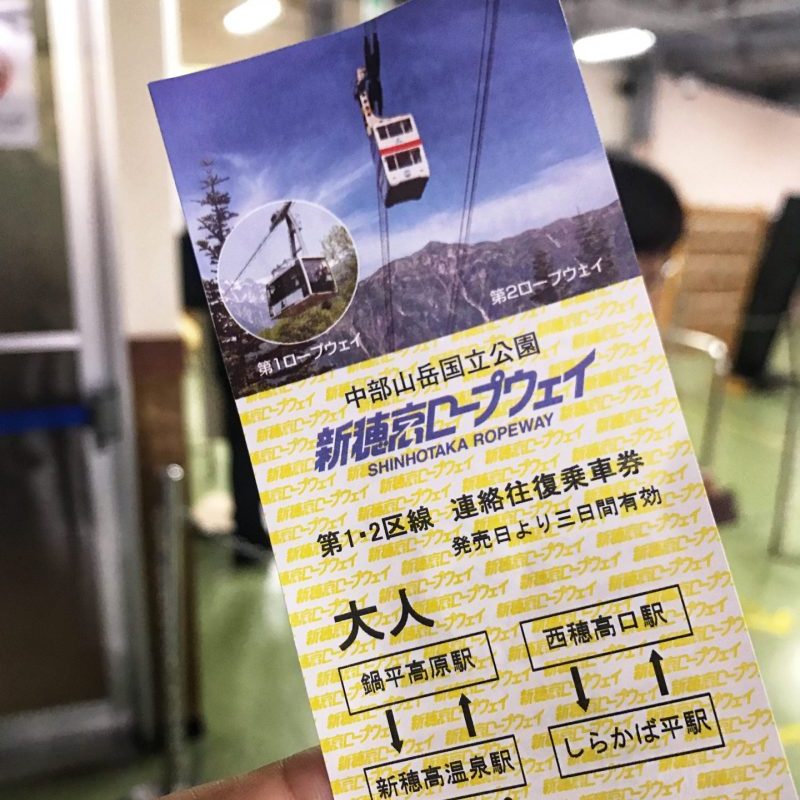 Next, we proceed with our Chubu itinerary. The Shinhotaka Ropeway (新穂高ロープウェイ) is another best way to admire the magnificent Japanese Alps landscape. This two-storied gondola ride offers some pretty incredible views.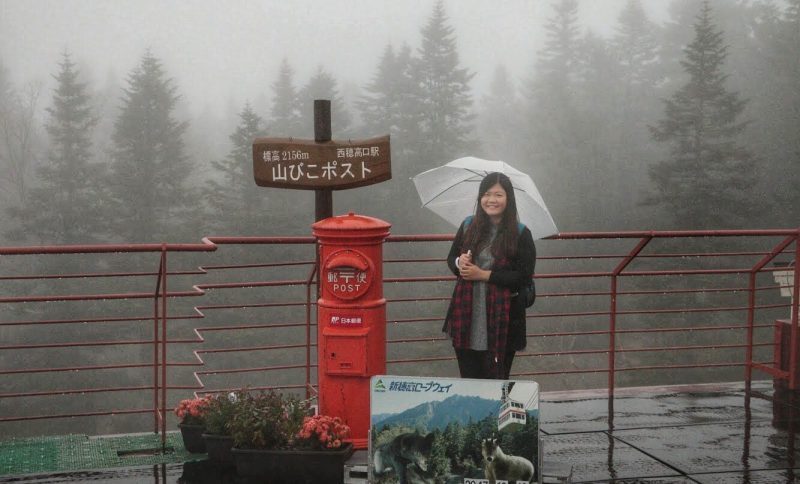 Unfortunately, it was raining during our ride. Although the weather was bad and most of our time was cloudy, we still highly recommended this Shinhotaka ride into your Chubu itinerary. You may check on the weather forecast here.
We were back to Takayama by bus and stayed here another night in Country Hotel Takayama. So that we can travel light and deposited our luggage in the hotel before our trip to Kamikochi.
Where To Eat: We had our dinner in Heianraku. It is run by adorable husband and wife, served the Japanese style Chinese cuisine. The best place to experience the Japanese home dining food.
Where We Stayed: Country Hotel Takayama is a great choice who look for convenience at a reasonable price tag.
Read more about our Day 2 and Day 3 explorations here:
Day 4: Shiragawago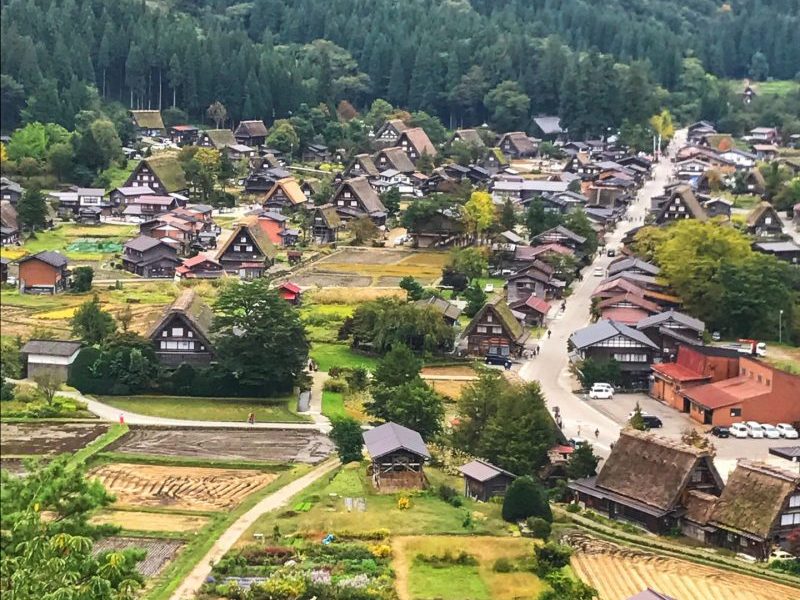 The next day, we boarded the Nohi bus to visit Shirakawago (白川郷), one of the UNESCO world heritage sites located in forested mountain countryside. The village consists of many traditional thatch-roofed houses called "Gassho zukuri" which exists for over 200 years. It is a place that you will find on many Japanese postcards. Walking through the road with thatched roof houses in the village seems to bring you back to another era in time.
Want to tour the Shirakawa-Go with hassle-free? Consider to join the following tips below:
A Day in Shirakawa and Takayama (Day Tour from Nagoya)
Shirakawago Doburoku Matsuri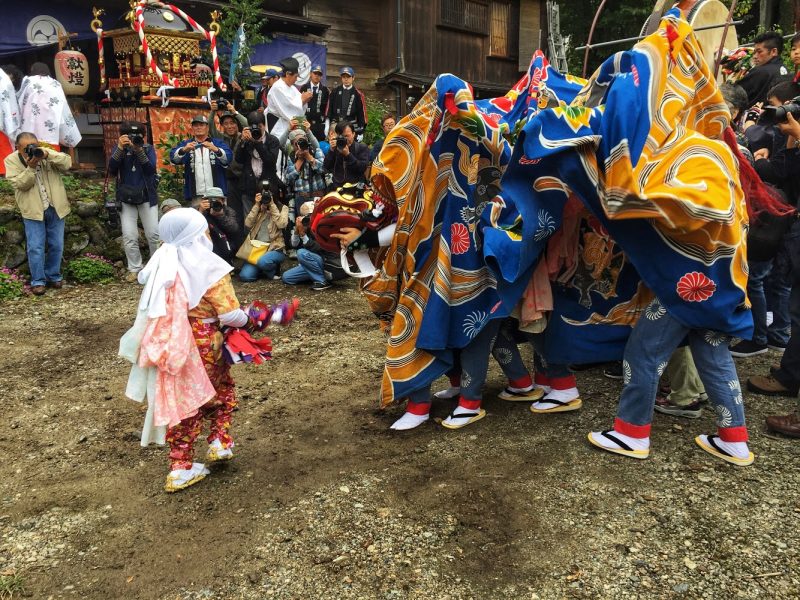 The Shiragawago is not huge. We originally only planned to spend the half-day exploring the charming town. But we were so lucky to join the Shirakawago Doburoku Matsuri Festival during our visit. The festival event was started in the morning with procession, festival performances with traditional folk music and songs.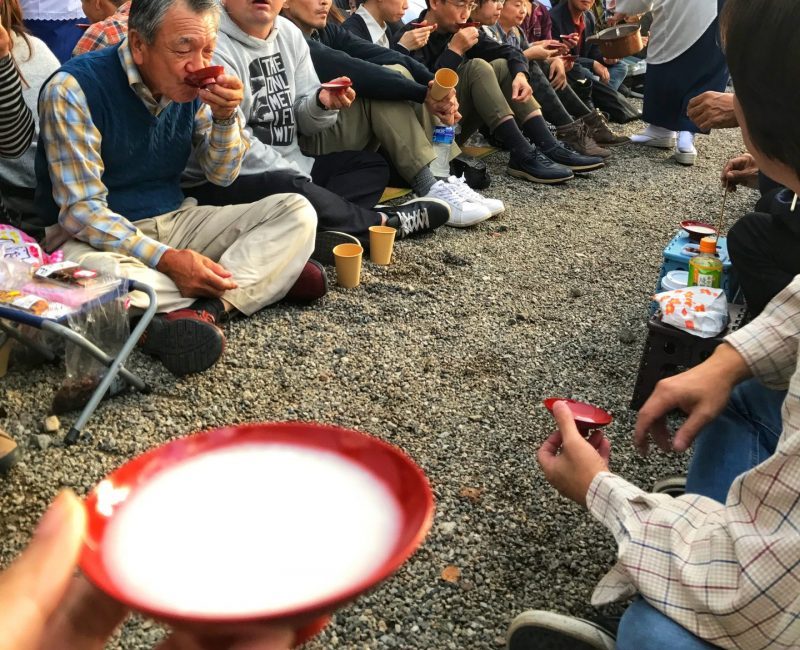 In the late afternoon, the unrefined doburoku sake was distributed to all visitors to share on your happiness. This is also one of the most memorable experience for our Chubu trip. Lastly, we catch the Nohi bus to Kanazawa and stay overnight in the beautiful city.
Where To Eat: Food options are limited in Shirakawago. We choose to dine in Hidaji Restaurant (飛騨路) for its handmade udon. A simple yet heart warmed meal. Added, we had a great bowl of ramen in Kanazawa for dinner. It is conveniently located right opposite our hotel and highly recommended by hotel staff.
Where We Stayed: Hotel MyStays Kanazawa Castle is a nice hotel with 5 minutes walk from Kanazawa station. Reasonable price for a comfortable stay. In-house public bath is a great plus.
READ MORE: Shirakawago Itinerary: A Walk Into Cultural Japan Village
Day 5: Kanazawa
We spent the day in Kanazawa, an amazing city in Ishikawa prefecture. Know as little Kyoto in Northern Japan, Kanazawa (金沢/金澤) is a well-preserved city with traditional houses and historic structures.
We started our day in Omicho Ichiba Market, a local traditional market in Central Japan. Enjoy your stroll and sample varieties of Japanese food in the market. We had the superb fresh seafood and sushi platter for brunch. Next, headed to town and spend a full day in Kanazawa. There are several attractions in town that you hardly can miss in your Kanazawa itinerary.
Kenrokuen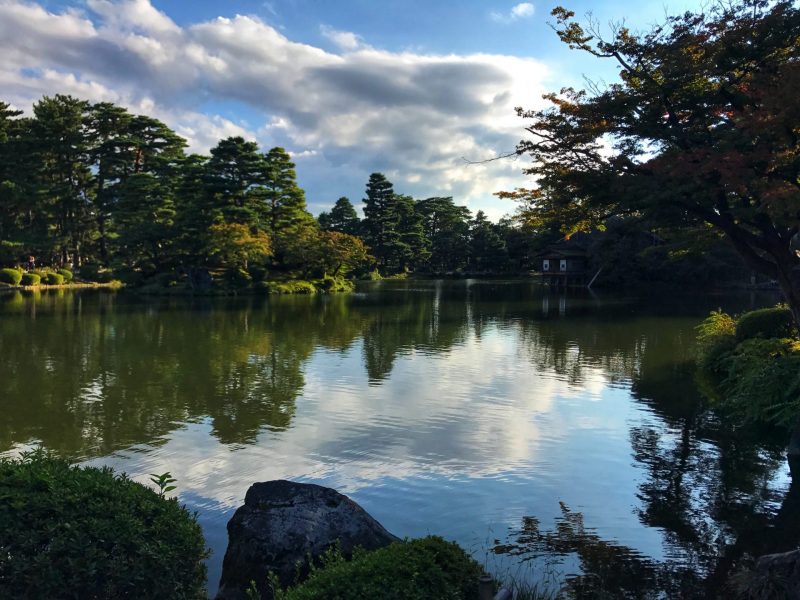 Firstly, get a glimpse of samurai life in Nagamachi Samurai District. The neighborhood is old samurai residences with full of Edo period atmosphere. There are few buildings are open to visit if you are interested to know more about Samurai's life. Kenrokuen, one of Japan's top three landscape gardens.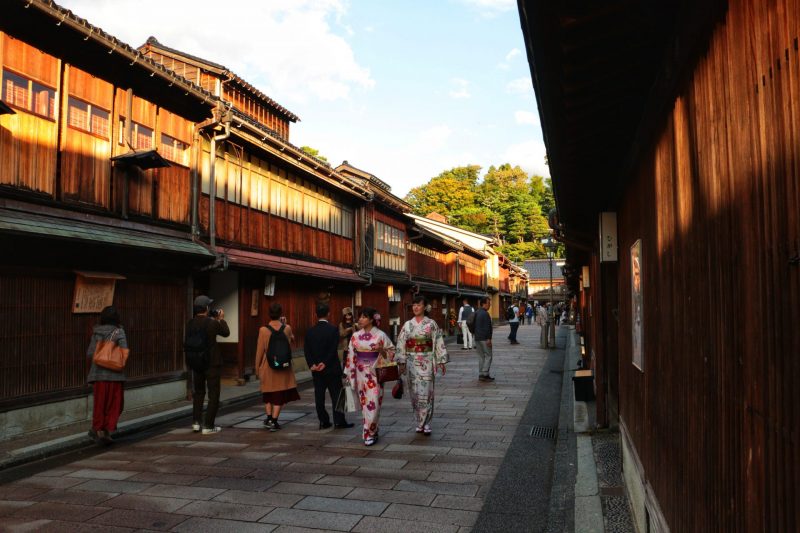 The Chaya (Japanese Tea houses) was used to be entertainment districts during the Edo period. There are three area were well preserved. The Higashi Chaya is the largest and most popular attraction in Kanazawa. Enjoy your stroll in the historical street. Taste the gold leaf-wrapped soft vanilla ice cream as dessert in town.
Want to know more about our visit to Kanazawa? Well, check out my Kanazawa itinerary and travel guide.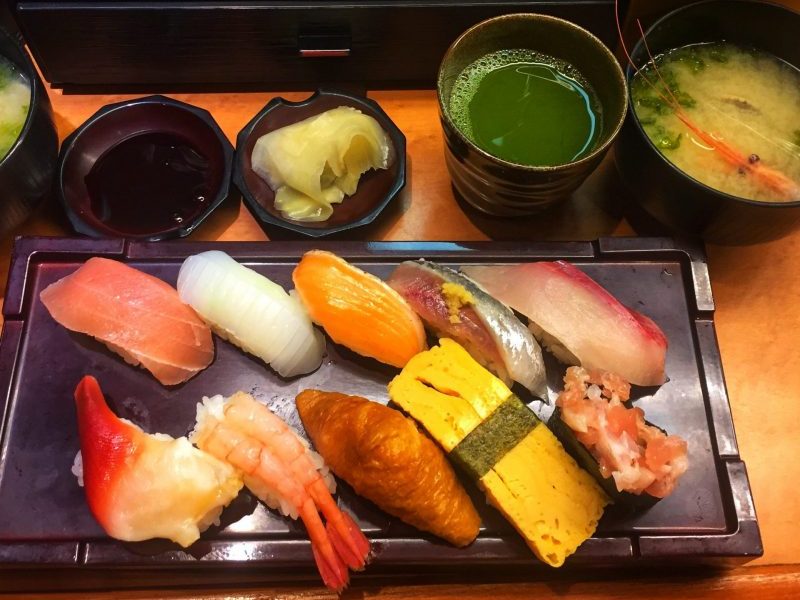 Where To Eat: Seafood rice bowl or sushi in Omicho Ichiba Market. And, Shiroebi (White Shrimp) for dinner in Toyama.
Where We Stayed: Comfort Hotel Toyama. A great business hotel with friendly staff. The location within 3-minutes walk to Toyama Station is what we need.
Day 6: Tateyama Kurobe Alpine Route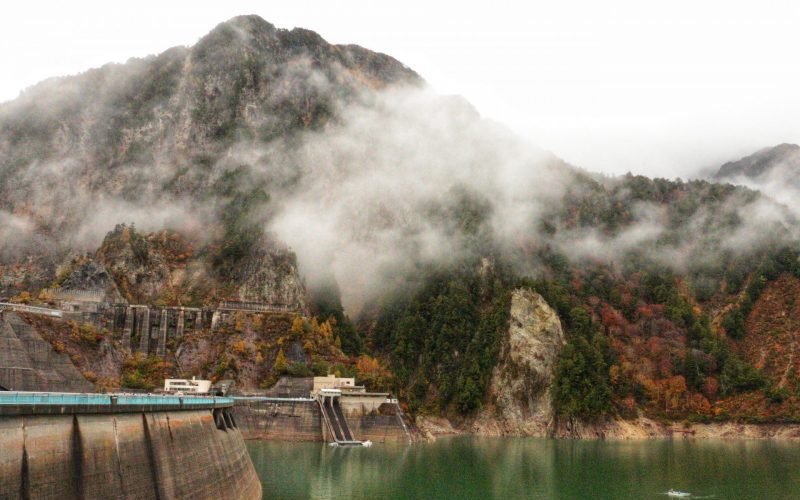 One of Chubu's top attraction. The Tateyama Kurobe Alpine Route is popular among locals and visitors. Known as the "Roof of the Japan", this unique route goes through the lush scenery of Mt. Tateyama for 90-km spectacular long through the Northern Alps.
Tateyama Kurobe Alpine Route involves various transportation up to eight modes with several stops for the full route. But no worry on the complicity of the transport arrangement as everything is well connected. Just make sure to catch the last transportation service back to the ground.
Japan Alpine Route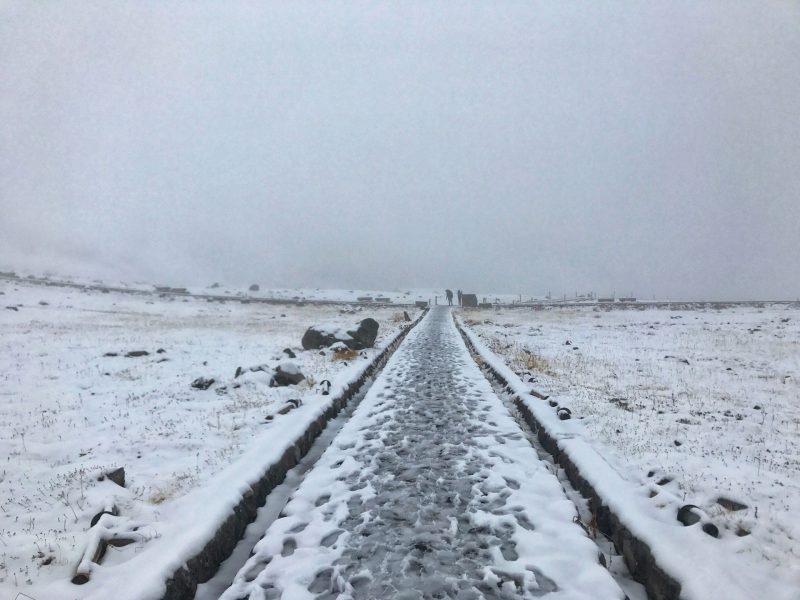 Early in the morning, we start our travel from Toyama and traverse the Tateyama Kurobe Alpen Route. We ended our journey in Matsumoto and overnight there. Our visit is at the end of October. And we were so lucky to view on beautiful vibrant colors of Autumn foliage in the middle route but white snow-covered mountain when reach at top. One of the unique experiences to view on different seasons within one day.
Chubu Traveler Tips (Tateyama Kurobe Alpine Route):
Getting to the top of Japan Alpine Alps takes around 8 to 9 hours return. Added, most travelers start streaming in around late morning so please start your journey early.
Wear warm clothes due to it can be very cold at the top of the mountain.
Alpine Route is closed from December to mid-April.
When it opened, Tateyama Kurobe Alpine Route is particularly popular for the Snow Corridor or "Yuki-no-Otani" (Snow Wall Walk). It was truly awesome to walk through the snow wall up to 20 meters. It will start to melt until fully disappear at mid-June.
Another popular place for fall foliage in central Japan.
For a hassle-free experience, you can take a trip from Nagoya or Kanazawa with a day tour.
This is the long travel post, we cover this in more detail in my Tateyama Kurobe Alpen Route post.
Where To Eat: Options are limited with shops at major stops in Alpine Route. We choose a hot bowl of Udon in Murodo Station. Slightly expensive but no complaints.
Where We Stayed: We rest our head in Ace Inn Matsumoto. Great little business hotel with a convenient location.
Day 7: Matsumoto – Nagoya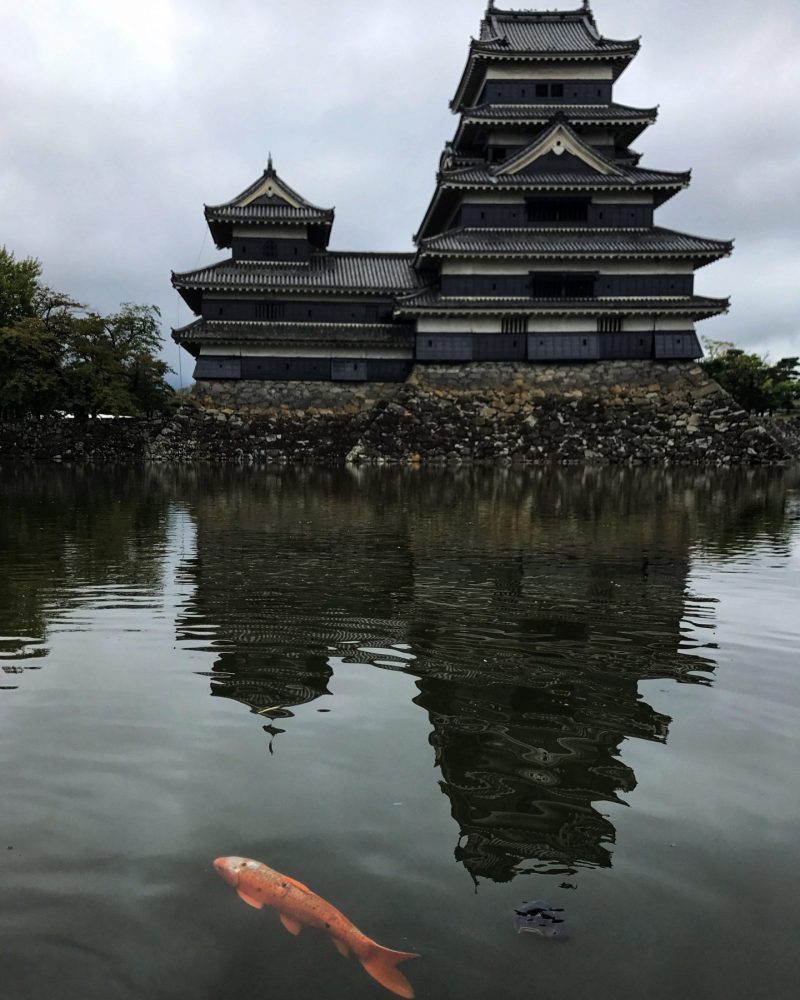 We spend the half-day in Matsumoto and dropped by Matsumotojo, one of Japan's most beautiful original castles. Matsumoto Castle (松本城, Matsumotojō) is one of the Top Three Japan Premier Castle and most complete up to today. The black wood exterior making the nice contrast with surrounding. It is also the best spot for hanami or cherry blossom viewing in spring.
Next, we walked to nearby Nakamachi-dori, a street lined by nicely preserved old buildings. It was once the city's merchants used to live during the Edo Period. Enjoy your stroll and grab some Japanese snacks here.
We then boarded the JR train back to Nagoya. Once arrived, we took the opportunity to stuff with the local delicious here. There are many popular restaurants nearby Nagoya Station. We choose to try the famous tonkatsu from Tonpachi. The food is amazing, Nagoya has the best tonkatsu in Japan according to the Japanese. It was so crispy and delicious. One of the must-eat food in Nagoya.
Nabana Sato Nagoya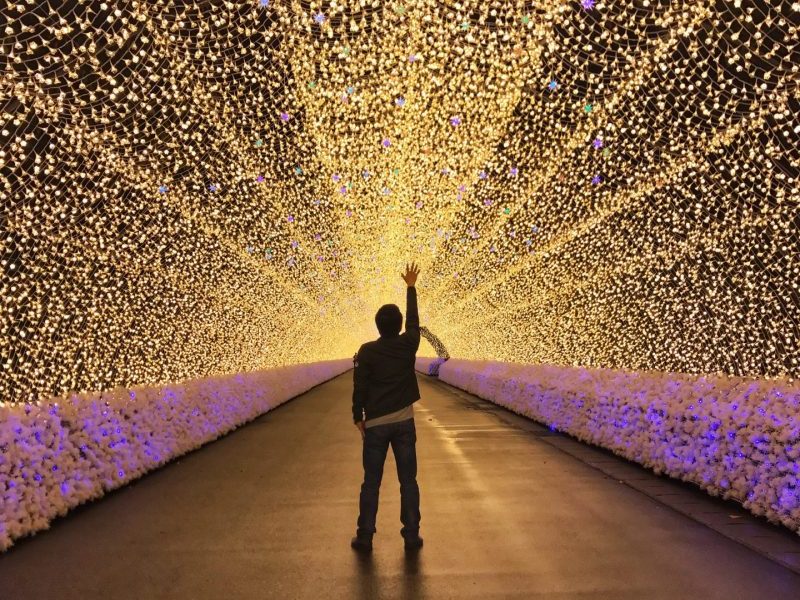 Evening, we spend our night Nabana Sato Nagoya for its spectacular winter illumination. The Nabana no Sato (なばなの里) is a botanical garden in Kuwana City and famous for its large landscape of flower. But what makes this place so popular within visitors is its illuminating installations which started from mid-October to May. One of the popular places to visit for a family with kids.
Getting There: From Nagoya station, take the 25 minutes to ride with Kintetsu express train to Nagashima Station. Then, transfer to 10 minutes on a non-stop direct bus to Nabana no Sato.
Where To Eat: One of the Nagoya best food, tonkatsu from Tonpachi.
Where We Stayed: Nishitetsu Hotel Croom Nagoya offers a clean and comfy bed. Very short distance to the metro. Great value for money.
Day 8: Nagoya – Goodbye Chubu
Enjoy the full day to explore Nagoya City before leaving. In fact, we did not plan on many activities for our last day in Nagoya. Instead, we spend time wandering in town, do some shopping, and taste on famous Nagoya local dishes.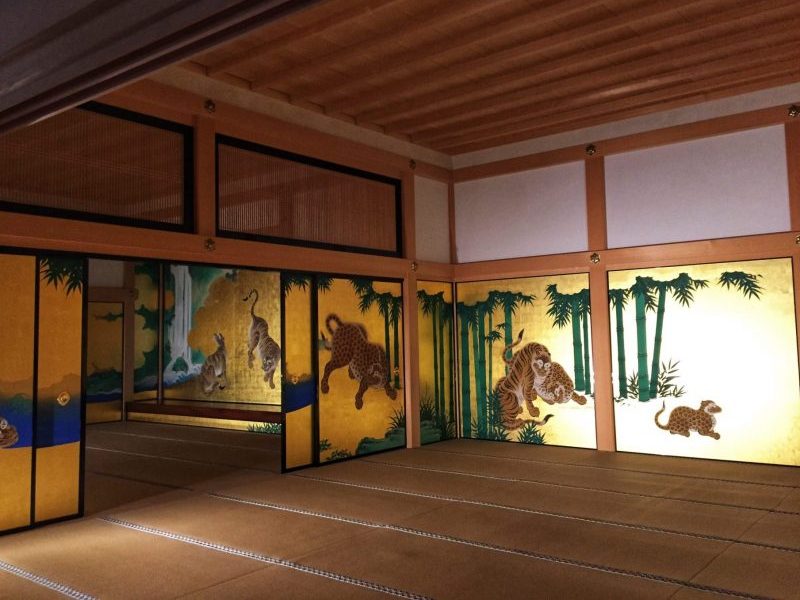 Nagoya is an important city in Honshu and the city is predominantly with manufacturing and shopping. But one thing you can't miss is Nagoya Castle, one of the most important castles in Japanese history. Although most of the castle buildings were destroyed in the air raid in the year 1945, but the castle area was rebuilt using traditional construction materials and techniques.
Note: Reconstructed activities are undergoing in Nagoya Castle. Please check before the visit.
Nagoya Must Eat Food – Hitsumabushi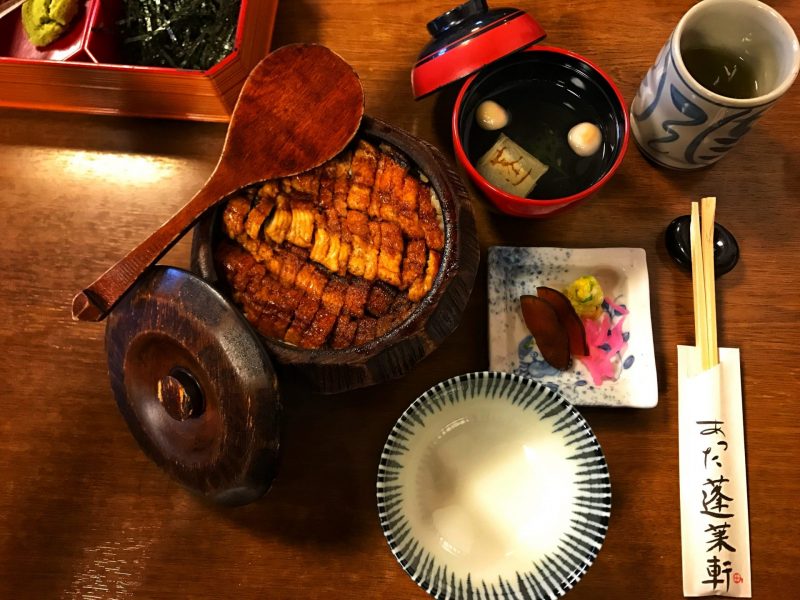 We headed to Atsuta Houraiken Honten to taste on the Nagoya must eat food, Hitsumabushi. It was extremely popular with one hour of waiting time required. So we wrote down our name on the waiting list and wait patiently. Hitsumabushi is one of the unique local dishes in Nagoya.
The eel dishes served in a traditional wooden bowl accompanied by a rice bowl. Try the delicious Hitsumabushi in four different ways which are original, with condiments, with hot broth (chazuke), and lastly your most liking way. A bowl of Hitsumabushi is not cheap and cost ¥3,600. But worth the money.
Food Review: Hitsumabushi Atsuta Houraiken: Nagoya Must Eat Food
Popular Tebasaki in Nagoya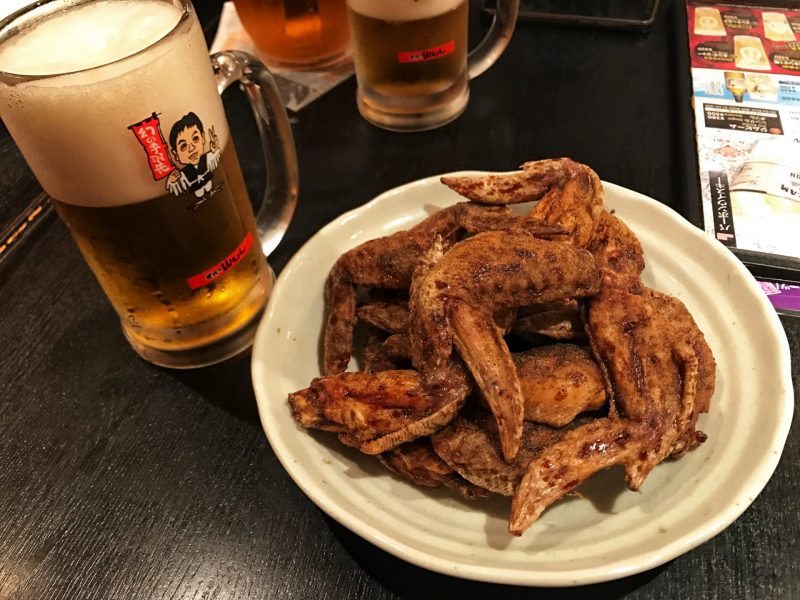 Besides, Nagoya also particularly famous with mouthwatering tebasaki. The deep-fried chicken wings are one of our favorite dishes in Nagoya. Enjoy the crispy, salty or spicy tebasaki with an ice-cold beer in the izakaya. One of the great meals to end of the last day of Chubu itinerary.
Where We Stayed: Another night at Nishitetsu Hotel Croom Nagoya. High recommended.
Related Nagoya Travel Blog (itinerary, accommodation and food guide):
Chubu Budget Guide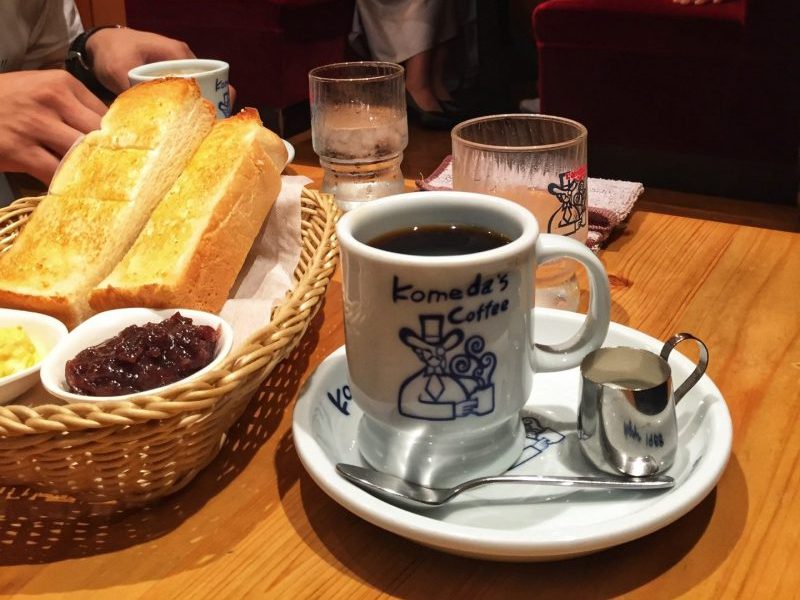 Traveling in Japan always is not cheap. For travelers planning for a trip to Chubu on budget, the most common question is how much should I budget on my Chubu trip. It really depends on where you plan to visit. For example, the transportation fee to traverse the Tateyama Kurobe Alpine Route can easily cost ¥10,000. But no worry. There are ways to visit this beautiful region without breaking your bank.
The real secret of traveling on a budget in the Chubu region is to plan the places you want to go and then look for the accommodation and transport options. Get the transport pass ahead before arriving in Chubu and fully utilized it to travel in Chubu.
Chubu On Budget
There are a few money-saving tips that you need to know when planning on your Chubu on a budget itinerary.
1) Food: How much to spend on food in Chubu Japan?
For sure, you can't resist trying on various delicious Japanese food. But great food comes with a price. With budget concerns, most of our breakfast consisted of grab and go meals from convenience stores. It usually cost under ¥500 from Family Mart, 7-11, Lawson or even some of the local breakfast shop. We will plan for a light meal such as a bowl of Udon, soba or ramen for about ¥1,000. While another meal for local cuisine at ¥3,000 (either lunch or dinner). And keep some to try on various Japanese snack food. So our budget for food is within ¥4,000 – ¥6,000 per day.
2) Transport within cities
During our visit in Autumn, we love to explore the historical Shirakawago, natural sightseeing trail in Kamikochi and popular Tateyama Kurobe Route. But, these top attraction areas are only accessible by train (Alpine Route) and bus (Shirakawago and Kamikochi). Because of this, we had to purchase a different pass to get around. But even with these two passes, we also need to purchase an additional bus ticket to Shirawago. So, it made a lot more sense to enjoy the sights on the way to follow the route. If you're following this route like what we did, these two passes will save you some money.
Other transportation Pass Option that might your Chubu itinerary:
Complete Chubu Transportation Guide with Passes: Chubu Best Transport Pass: By Bus, Train, Self Driving
3) Accommodation
Most of the accommodation that we choose is in mid-range with price ranging from $80 to $100 USD for two-person. While this Chubu itinerary involves many cities, so our main concern for the hotel is convenient and clean. The most expensive stay is in Hirayu Onsen. But it definitely worth spend some money for one night stay in a traditional ryokan and soaking into hot spring in Japan. Most importantly, our stay comes in half board with dinner and breakfast included. So it is worth the money.
My Final Tips: Planning on Chubu Itinerary
All in all, hopefully, you found this Chubu itinerary useful. Chubu region is huge with various of activities that can be plan into your Chubu itinerary. Due to limited time, we only visited Takayama, Kanazawa, Toyama, Kanazawa, Matsumoto, and Nagoya. From those big cities, we planned for a day trip to Shirakawago, Kamikochi and Tateyama Kurobe Alpine Route. So this 8-Days Chubu itinerary was packed with historical, natural sightseeing and culture.
Lastly, we wish to spend more time to explore another amazing place in the Chubu region. Probably Niigata or Nagano? Let's share with you guys again in the future. Happy travel to Chubu Japan.