Last updated on October 2nd, 2023
Nara is very ideal for a day trip from Osaka and Kyoto by a short journey train. Here is my completed one-day Nara itinerary on foot during cherry blossom in early April.
If you're planning a trip to Kansai Japan, you should try to spend at least one day in Nara. There are so many things to do and a must-see in Nara. Every year, it attracts more than millions of visitors to Nara for its historical treasures.
Take a historical visit to Todai-Ji Temple, Kasuga Grand Shrine, or some other ancient building in Nara. Or wandering around at Nara Park with a free-roaming deer encounter. It is pretty easy to plan for a one-day Nara itinerary. Moreover, this city also offers some unique must-eat food when visiting Nara. Don't leave Nara without trying on the local specialties such as Kamameshi and Kakinoha sushi. It's a unique city that blends with the past and present in Japan.
In this Nara travel blog, we will share the best things to do, food to eat, and some useful tips in this Nara travel guide when getting around in Nara. My one-day Nara itinerary is included.
How To Get To Nara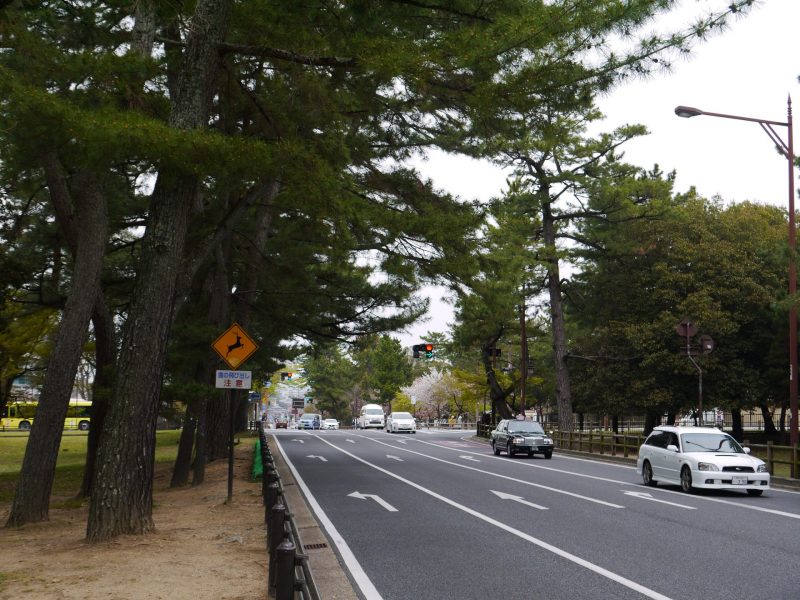 It is always a great idea to plan for a one-day trip to Nara from Kyoto or Osaka. Both are located with a roughly 1-hour train journey from Nara. Moreover, there are many train options available to get you there.
However, there are two train stations in Nara: JR Nara station and Kintetsu Nara station. Depending on how you get to Nara, your first arriving location will be different. Regardless of getting to Nara from Osaka or Kyoto and which train operator you choose. Nara is accessible by train for around or less than one hour. You'll have plenty of time for exploring Nara in one day.
The following are the recommended transportation option to get to Nara either from Osaka or Kyoto.
From Osaka To Nara
The best way to get to Nara from Osaka is by train. There are two train options to get to Nara from Osaka: Kintetsu Nara Line and JR Kanjo-Yamatoji Lines.
Kintetsu Nara Line

: Rapid Express train departs from Kintetsu Namba Station and arrives at Kintetsu Nara Station. The train journey takes you about 39 minutes at ¥560.

JR Kanjo-Yamatoji Lines

: departing from JR Osaka or JR Namba Station and arriving at JR Nara Station. It takes about 45 to 55 minutes to reach JR Nara station.
From Kyoto To Nara
Similar to how to get to Nara from Osaka, there are also two train lines running between Kyoto and Nara: JR West and Kintetsu Railways.
JR Miyakoji Nara Lines

: departing from JR Kyoto Station and arriving at JR Nara Station. It takes about 50 minutes at ¥710 to reach JR Nara station.

Kintetsu Nara Line

: departing from Kintetsu Kyoto Station and arriving at Kintetsu Nara Station. The faster way to get to Nara from Kyoto is the Kintetsu-Limited Express with 35 minutes. This train runs twice an hour and costs you about ¥1130 with a seat reservation fee required.
Alternatively, the local train costs you ¥620 for 50 minutes. Take note, certain trains require the transfer at Yamato-Saidaiji Station before continuing to the Nara line.
Getting Around in Nara
Most of the things to see and do in Nara are located around Nara Park. Additionally, Nara Park can be easily accessed by foot from both Kintetsu and JR Nara train stations. However, JR Nara station is located slightly away which required an additional 10 minutes walk. A Loop line bus with ¥210 is available for a single ride if you need bus transport.
So, we have suggested travelers get to Nara by Kintetsu train compared with the JR train.
Nara Itinerary
In general, our Nara itinerary will cover the whole journey starting from Nara Park with free-roaming deer. From the Kintetsu train station, turn right and walk toward the Nara Park direction. After enjoying the deer encounter, continue your journey and walk through the Nara Park into the virgin forest before heading to Kasuga Grand Shrine.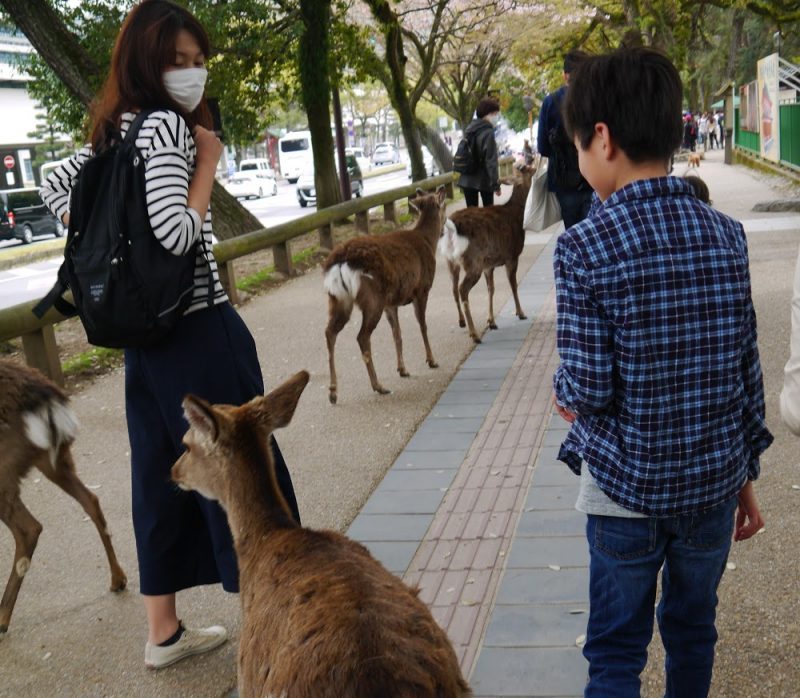 Next, continue the walking journey to Todaiji Temple for the great Buddha visit. Have a nice Kamameshi as lunch before or after visiting the Todaiji Temple. Lastly, have some souvenirs and snacks at Naramachi district and Higashimuki before back to Osaka.
Nara itinerary – What to do and eat in Nara:
Feed The Free-roaming Deer in Nara Park
Wandering Around in Nara Park
Visit Kasuga Grand Shrine (Kasuga-Taisha)
Try The Nara Local Cruise: Kamameshi
Pray at Todaiji Temple
Stroll Around Naramachi District
Shop For Souvenirs Or Snack In Higashimuki
The day trip to Nara on foot took us about 4 to 5 hours. Of course, you can take the Loop Line bus for a more relaxing trip. However, we enjoyed our time in Nara by wandering around on foot leisurely.
Let's check out more detail on my Nara itinerary.
Feed The Free-roaming Deer in Nara Park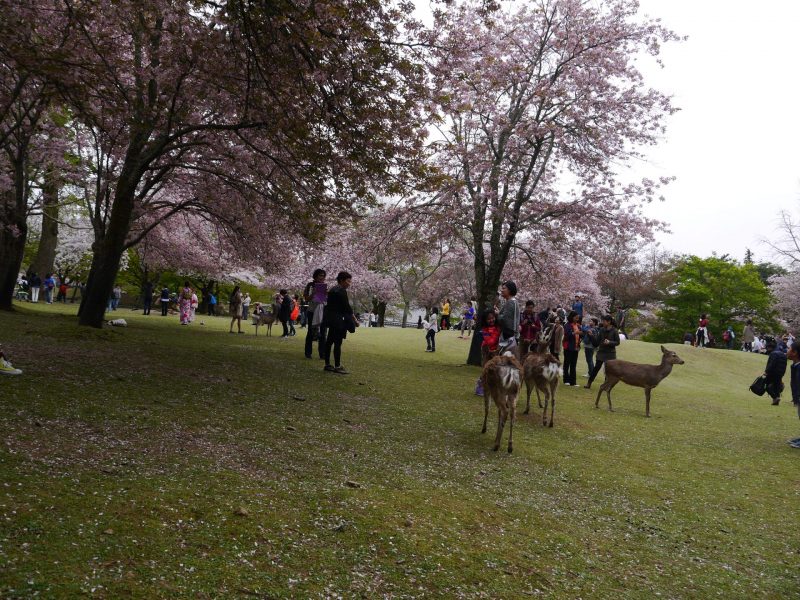 Firstly, be prepared once you get out of Kintetsu station and walked to Nara Park. We were welcomed by the beloved city's animal residents with hundreds of deer wandering through the Nara Park.
Nara Park is home to the free-roaming deer. Locals believe deer inhabiting the surrounding forest were deemed sacred messengers of the gods. It is now declared a national treasure and fully protected. But no worry, you can join the group and take part in the popular activities in Nara: feed the deer!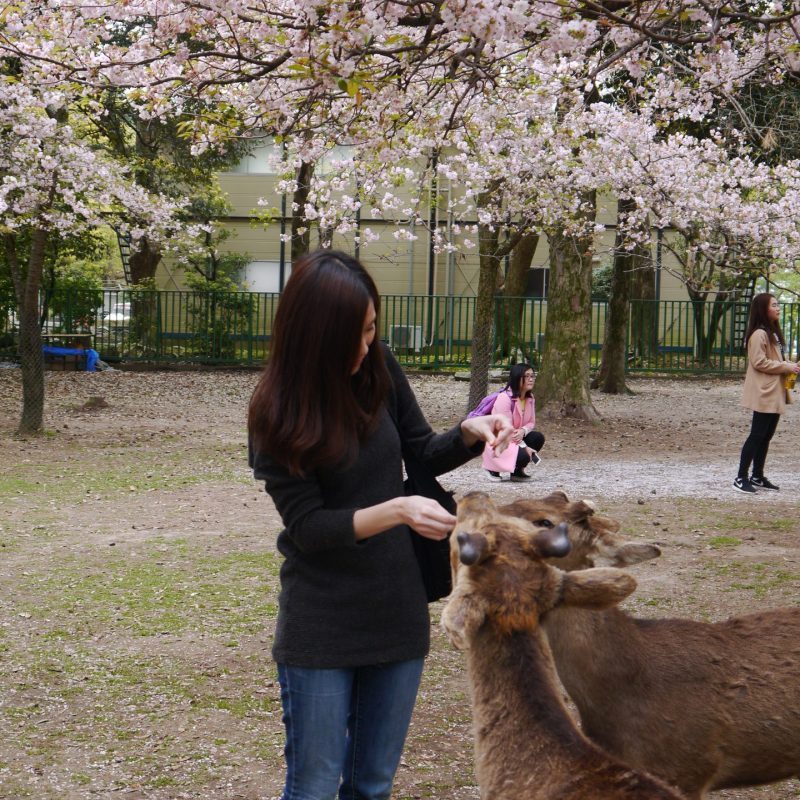 You can purchase the rice cracker, called Shika Sembei from the licensed street vendors for ¥150. As soon as you are holding something fishy, the deer will come after you. Enjoy the animal encounter and say hello to the deer. They will keep following you until they manage to get a snack from you.
However, they can be very aggressive in trying to get the food out of your hand. Make sure not to tease them with food!
Wandering Around in Nara Park
Nara Park is a vast landscape that extended from east of downtown to the mountain behind Mount Wakakusayama. The whole area is lined by trees and a beautiful pond which is perfect for a leisure stroll.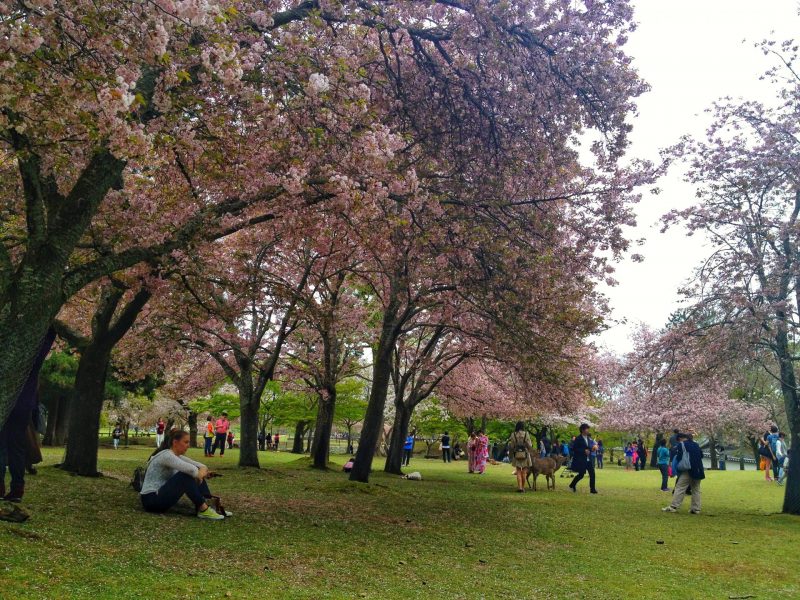 If you are coming to Nara in spring, you will be blessed with all the beautiful cherry blossoms everywhere in the park. It made our trip so fantastic and romantic.
Take your time to have a nice walk at Nara Park. Locals brought their picnic mats and mesmerized them under the beautiful cherry tree. While kids enjoy their time playing with deer. It is one of the great places for outdoor activities besides visiting the temples the shrines nearby.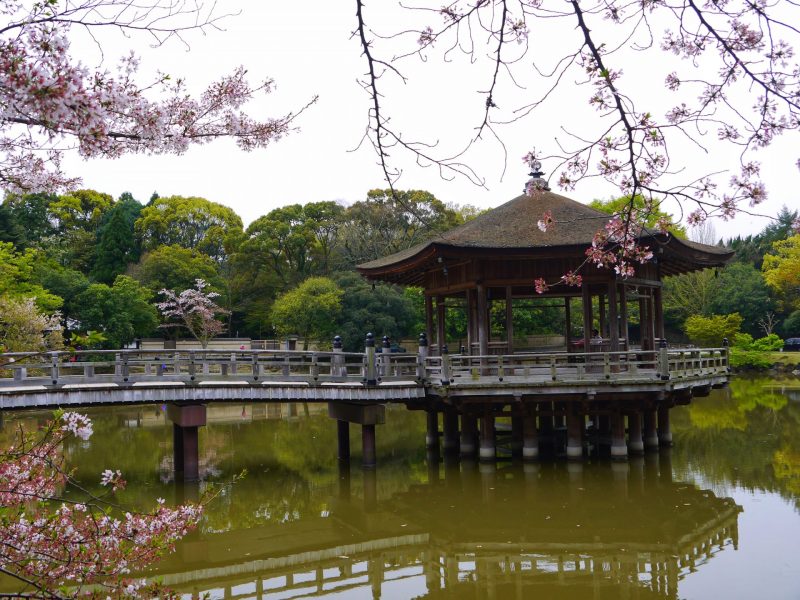 You can just wander around the park and have a great time here. If you go further inside, you will walk into the virgin forest with evergreen oaks and beech trees along the path.
There are several other sites that you can check out. For example Primeval Forest, Isuien Historic Garden, Manyo Botanical Gardens, or some other historical building like Ukimi-do Hall.
Kasuga Grand Shrine (Kasuga-Taisha)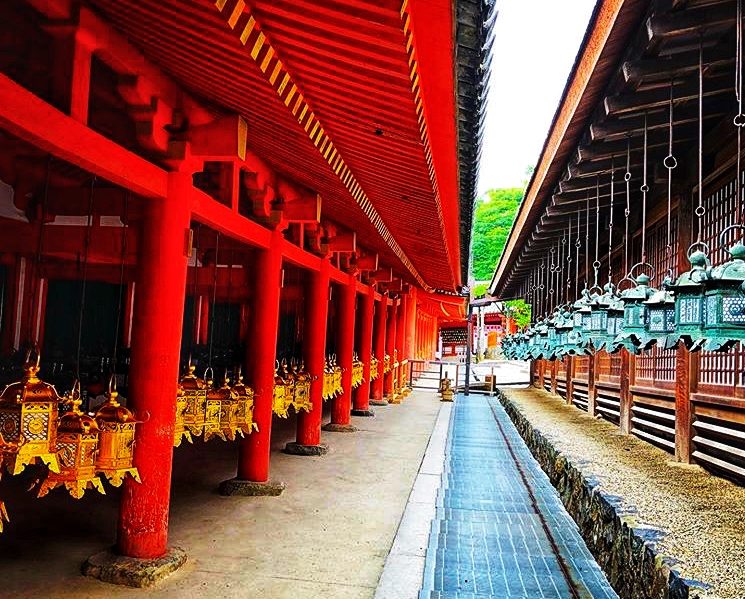 Kasuga Grand Shrine (春日大社) is one of the Nara's UNESCO Historic Monuments since 1998. This shrine is decorated with thousands of moss-covered stone lanterns and various types of bronze hanging lanterns. The lanterns are only lit twice a year during Lantern Festivals in early February and mid-August.
It is also the most celebrated shrine in Nara and opens every day for visitors. Free entrance but you will need to pay ¥500 if you want to get a closer look at the building and lanterns in the inner hall.
Kasuga Grand Shrine
Getting there

: 30 minutes walk from Kintetsu Station.

Entrance fee

: free entrance to the ground and ¥500 to visit the inner area.
Try The Nara Local Cruise: Kamameshi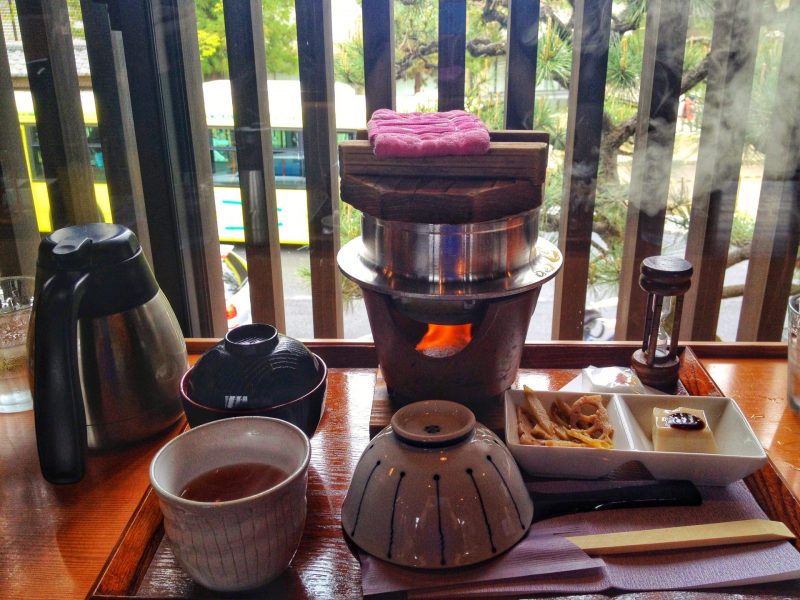 Kamameshi (釜飯), literally "kettle rice" is one of the popular local cuisines in Nara. Normally cooked together with chicken, beef, seafood, veggie or mushroom. Generally, "kama" refers to ceramic or iron pot while "meshi" means rice. This simple iron-cooked rice with a slight burn at the bottom will let you taste the different rice textures. Something simple yet healthy delicious food.
Shizuka Kouen-ten served the best Kamameshi in Nara. However, expected a long wait due to its popularity. The line was extremely long which required more than one hour of waiting time during our visit. So we decided to eat the Kamameshi at a restaurant nearby. Still, the waiting time is about 30 minutes. The food is slightly less tasty but flavorful. It has a delicate and sophisticated texture due to its slow cooking method. Generally, it was a unique experience to try the Kamameshi in Nara.
Pray at Todaiji Temple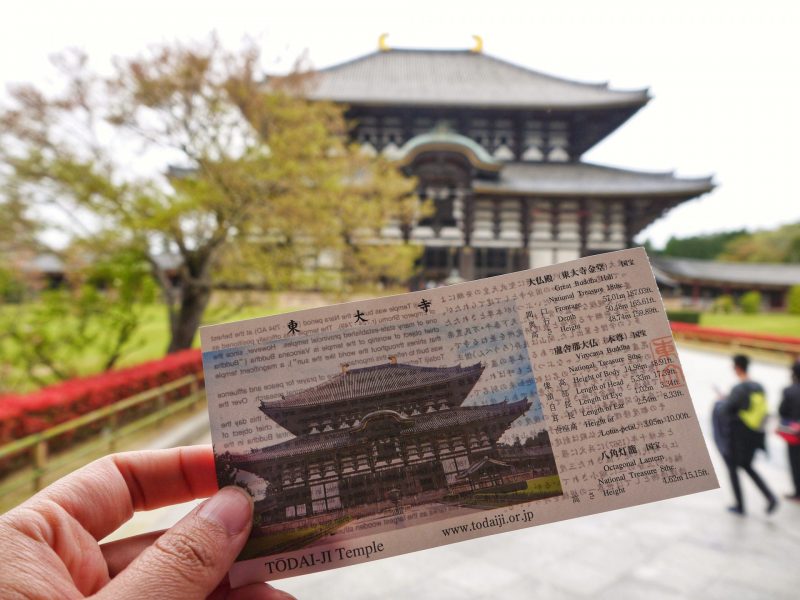 Next, Todaiji Temple (東大寺) is one of the top things to do and see in Nara. It is also one of the landmarks in Nara. The Big Buddha hall, Daibutsuden is the world's largest wooden structure and houses Japan's largest bronze Buddha statue. This masterpiece building is only two-thirds of the original temple hall's size.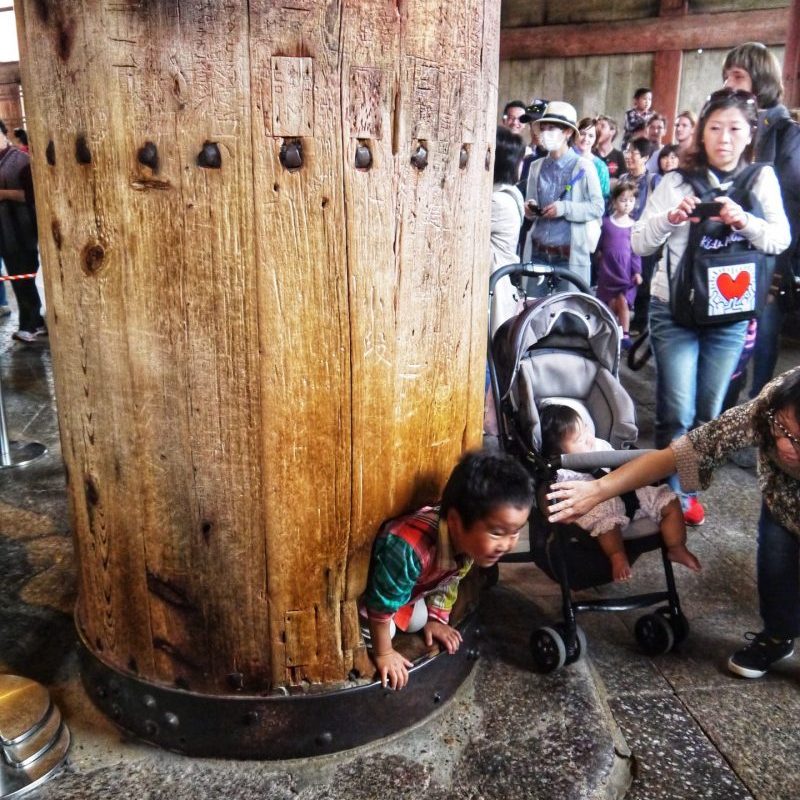 Inside the Buddha hall, you will notice one of the pillars with a hole in its base. Many people were queuing to squeeze through the hole. Curious why people are doing this? It is said that you will receive enlightenment in the next life and prays will be answered if successfully squeeze through. Well, we did not try on it but the kids have seen it very enjoyable.
Besides, the Todaiji ground is very spacious with some smaller temple halls beside the Main Buddha Hall. Examples, Todaiji Museum (¥600), Nigatsudo Hall (free), Hokkedo Hall (¥600), Kaidando Hall (¥600). You can pay for your visit if you are interested.
Todaiji Temple
Getting there

: 30 minutes walk from Kintetsu Station.

Entrance fee

: ¥600
Stroll Around Naramachi District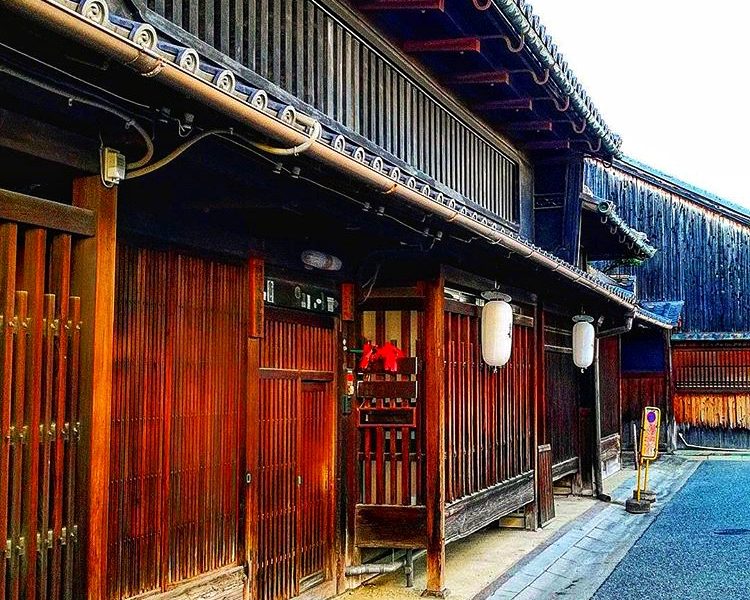 Naramachi or Nara Town is the oldest and former merchant district in the city. Most of the building was built during the late Edo and Meiji period for local merchants.
Nowadays, Naramachi has been changed into a town of tourism. Those old merchant houses have been preserved and some made open to the public as museums. You may take a brief visit if you are interested. For instance, Gangoji Temple is one of Nara's seven great temples with a ¥500 entrance fee. For free entrance, consider visiting Koshi-no-le Residence, Nigiwai-no-le, and Naramachi Shiryokan.
Moreover, Naramachi is a great place for you to take some rest or wind down. Plenty of shops, restaurants, and cafes here if you are looking for what to eat in Nara.
Naramachi District
Getting there

: 10 to 15 minutes walk to the south from Kintetsu Station.
Shop For Souvenirs Or Snack In Higashimuki
Before you back to Osaka or Kyoto, you can stop by the Higashimuki shopping district located beside Kintetsu train station. It is a roofed shopping area if you want to pick up some souvenirs or snacks before leaving Nara.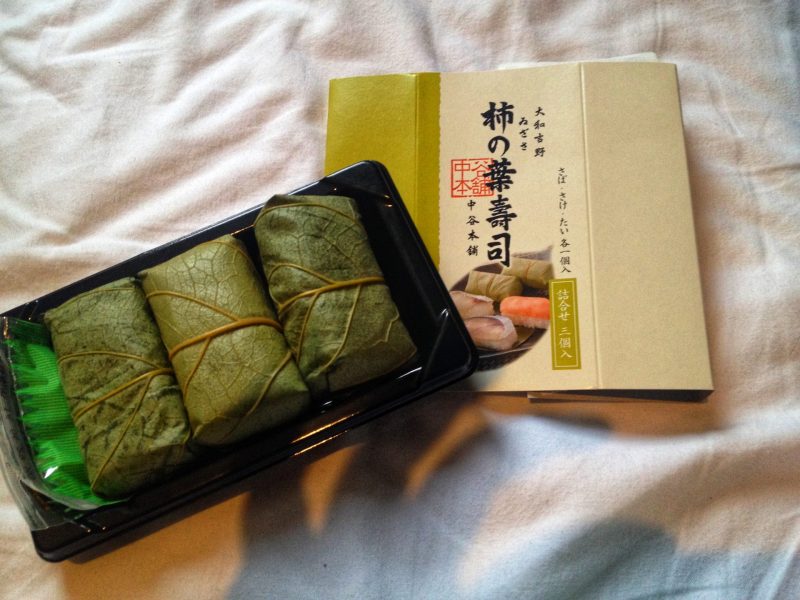 There are many restaurants and stalls with delicious food or snacks. Choose from western food or Japanese-style cuisines such as ramen, soba, or some other street food.
Make sure to try the Kakinoha sushi if you're visiting Nara. Kakinoha Sushi aka persimmon leaf sushi is one of the local specialties in Nara. The sushi is wrapped in persimmon leave and placed in a wooden box for fermenting for a few days. Normally it will wrap together with salmon, mackerel, prawns, or some other dishes.
Many shops are selling this local specialty in Nara. Hiraso seems to make the best Kakinoha sushi in Nara with three shops in the city. However, we were still full after the Kamameshi as lunch. So we just grabbed a box of kakinoka sushi with three pieces inside at a kiosk nearby station for a taste of it.
Where To Stay in Nara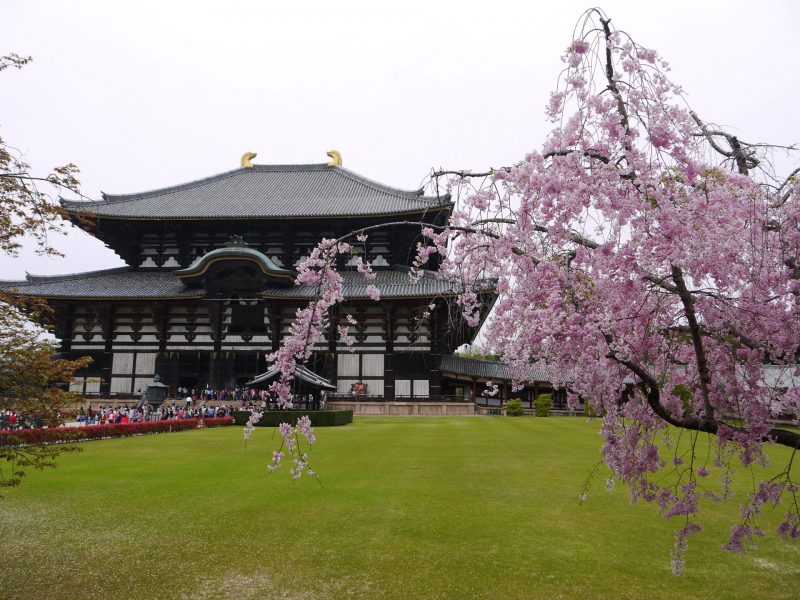 We had a very beautiful visit to Nara in one day. Generally, Nara is good and doable by one day trip to Nara from Osaka or Kyoto. However, if you would like to visit Nara leisurely, please stay one night in Nara. The accommodation in Nara is generally cheaper than in Osaka and Kyoto.
We would be recommended to stay nearby the train station or Nara park if you are looking for the best places to stay in Nara. They are very convenient for transportation arrangements and sightseeing in Nara.
Onyado Nono Nara Natural Hot Spring is one of the excellent places to stay in Nara for its price and relax in hot springs. The hotel is decorated in traditional Japanese style and trying the hot springs were awesome.
Centurion Hotel Classic Nara Station is nearly open with new and clean facilities provided. All the must-see attraction in Nara is walkable from the hotel. Conveniently located close to Nara JR station and Kintetsu station with 7 minutes walk.
Oak Hostel Nara is a great option for the best budget stays in Nara. Perfectly located nearby Kintetsu Nara Station. Choose from a single, double, or family room for your stay in Nara.
Alternatively, read about our accommodation in Kyoto and Osaka if you are looking for the best stay.
Overview: 1-Day Nara Itinerary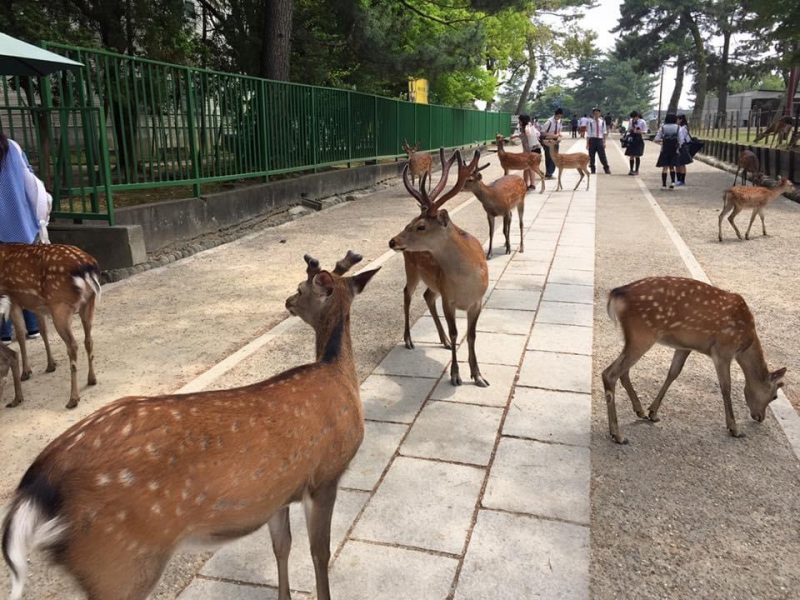 All in all, we highly recommended visiting Nara when planning on your Kansai trip. Our trip to Nara is during the cherry blossom season. This historical city was amazingly beautiful with pink sakura everywhere. It is also one of Japan's most famous cherry blossom spots. Highly recommended.
Here are some of the quick Nara itinerary tips for you:
Is Nara worth visiting?
Nara is absolutely worth spending a half-day to a day visiting. Visit the Todaiji temple and check out the deer park. Personally, I think the deer in Nara are fabulous!
How much time do you need in Nara?
A half-day (four hours) is enough to see Nara's major sights. But we recommended spending a mere 6 to 7 hours in Nara to slowly enjoy the sights and food.
Getting to Nara from Osaka or Kyoto?
Nara is accessible by train with less than one hour of train ride from Osaka or Nara. Depending on how you get to Nara, your first arriving location will be different from Osaka or Kyoto.
What must eat in Nara?
Kamameshi (釜飯), literally "kettle rice" is one of the popular local cuisines in Nara and is rated as must eat food in Nara.
Continue Read On:
Lastly, Nara is part of our 7-day Kansai itinerary. Free feel to continue to read on our Kansai trip to other interesting places including Osaka, Kyoto, and Uji.
How to Plan Your 7 Days Kansai Japan itinerary
Osaka Itinerary: Things to do in Osaka: Ultimate Travel Guide Blog
Kyoto itinerary: 15 Things To Do and Eat for 3 Days in Kyoto
How to travel to Osaka, Kyoto & Nara: