Last updated on December 11th, 2023
A guide to Salzburg's best hotels and accommodations to help you decide on where to stay in Salzburg; from the budget, mid-range to luxury hotels. Choose the ones that suit your pockets.
Salzburg is an attractive city and worth spending at least one or two nights' stay. From its medieval castle to its historical building, Salzburg is a great place for a holiday gateway. Whether you're in the mood for a Sound of Music tour, a relaxing laidback holiday, or a romantic luxury stay, we've got the best Salzburg for you.
Besides, Salzburg is a great base if you are planning for traveling to nearby attractions on a day trip. There are plenty of accommodation options in Salzburg. We will help to explain the best places to stay in Salzburg that we recommended based on your preference and budget.
This quick and easy guide will help finding the perfect place to stay in Salzburg.
Where To Stay in Salzburg
To ease on finding your best stay in Salzburg, here is our popular pick on Salzburg accommodation guide:
Pro Tips: If you're planning a trip to Salzburg, then be sure to check out our detailed Salzburg itinerary with detailed guide. It'll have all the information you need – like which area to stay, what to do, how to get around, etc. – to help you plan your trip.
Salzburg – City of Mozart and Sound Of Music
Salzburg Hotel Tips:
When looking for the best price and biggest selection of hotels in Salzburg check prices for
Salzburg Best Hotel from Booking.com
. We found they are the best option and have a great cancelation policy.
Old Town, Altstadt
Altstadt, or Old Town, is generally the best place to stay in Salzburg, especially for first-time visitors. Most of the major attractions are located in the old town, making it easy to access even on foot. If you've come to Salzburg to explore Mozart's history, you'll be spending a lot of time in Altstadt.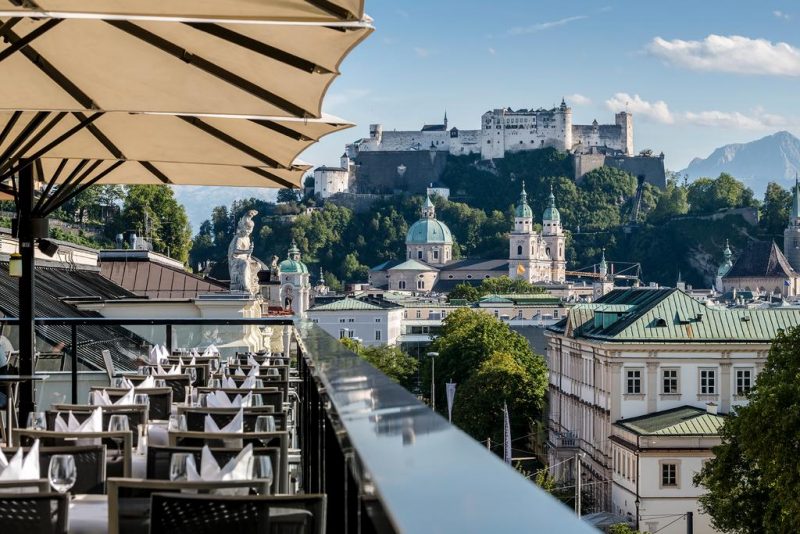 For the best view in Salzburg city, consider staying in IMLAUER HOTEL PITTER Salzburg. First opened in 1864, IMPLAUER HOTEL PITTER is a family-run, 4-star superior hotel located in the central town and offers a panoramic view over the city. It is situated within 2 minutes walking distance to Mirabell Garden and 7-minutes to the main train station. Spacious rooms, comfortable beds, and well equipped. One of the popular picks for the best stay in Salzburg.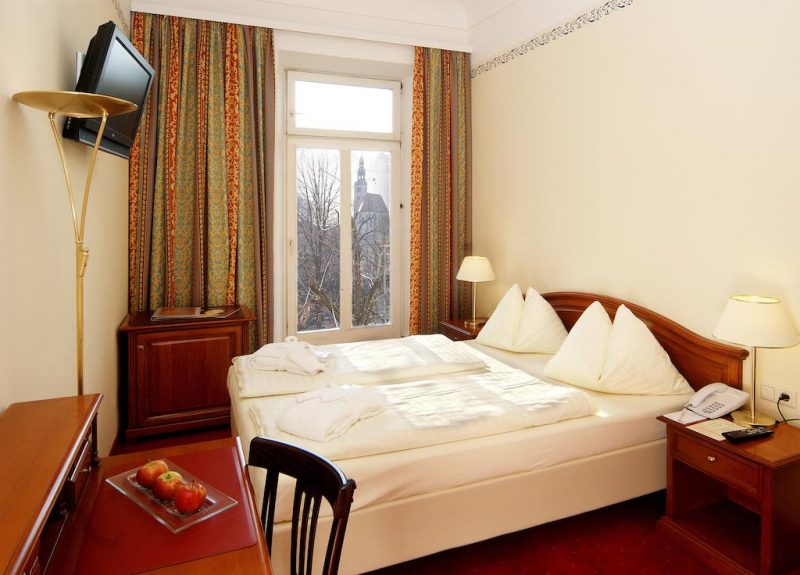 The Hotel am Mirabellplatz is a boutique hotel located directly opposite the Mirabell Palace. The location is excellent with only a short walk from the Old Town. Besides, Hotel am Mirabellplatz is a gorgeous historical building that served as the residence of Archbishop Paris Lodron. The modern designed rooms are equipped and comfortable in every respect. One of the best stays in Salzburg.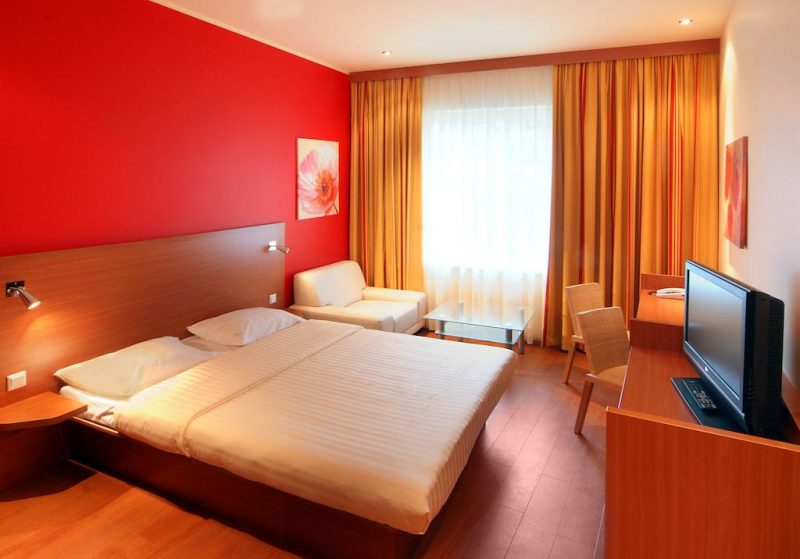 Alternatively, vote for Star Inn Hotel Salzburg Zentrum with an unbeatable location right in the heart of the old town 300 meters away from the famous Getreidegasse. The hotel is easily reachable by car or bus from the main train station. Besides, garage parking is available at an additional cost.
Nearby Salzburg Station
If you opted to stay in Salzburg as your home base to visit places nearby, we highly recommended choosing your accommodation close to the train and bus station which greatly helps for moving around.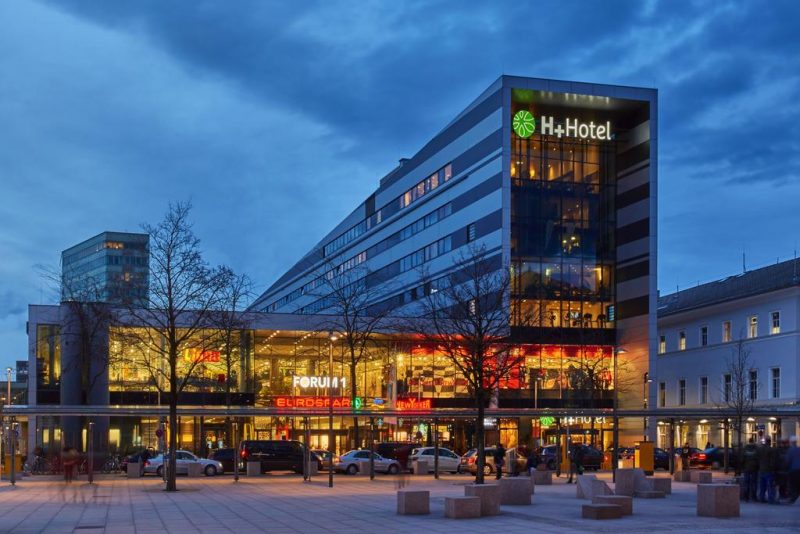 H+ Hotel Salzburg is the best hotel to stay in nearby the station. The hotel sits in a fantastic location directly opposite the main train station. Rooms are modern designed, equipped with a flat-screen cable TV, a seating area, automatic heating, and a cooling system. We recommended this hotel for couples, a group of adult travelers, and families who look for a convenient stay.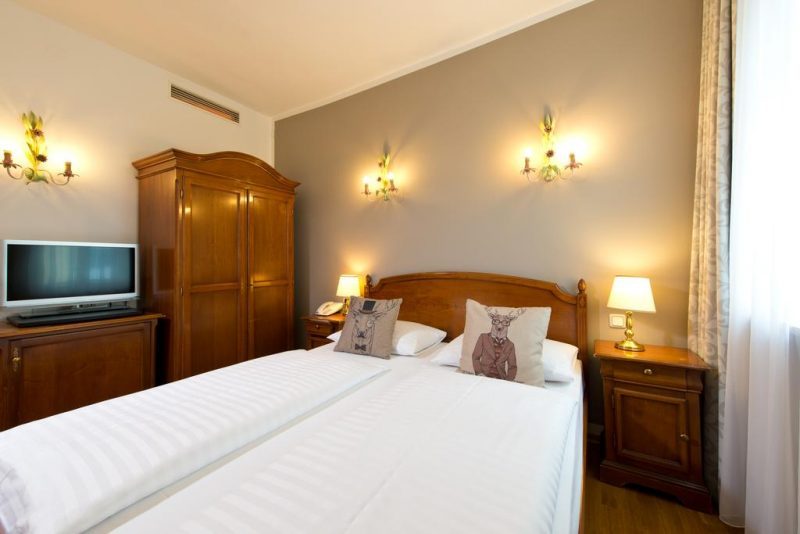 ACHAT Plaza Zum Hirschen is a traditional 4-star hotel and conveniently located less than an 8-minute walk to Salzburg Train Station. It is a comfortable hotel feature with spacious rooms and a comfy bed. Besides, the bathroom and toilet are separate. The good location, spacious and clean room, and helpful staff make it one of the best stays if you are looking for where to stay in Salzburg.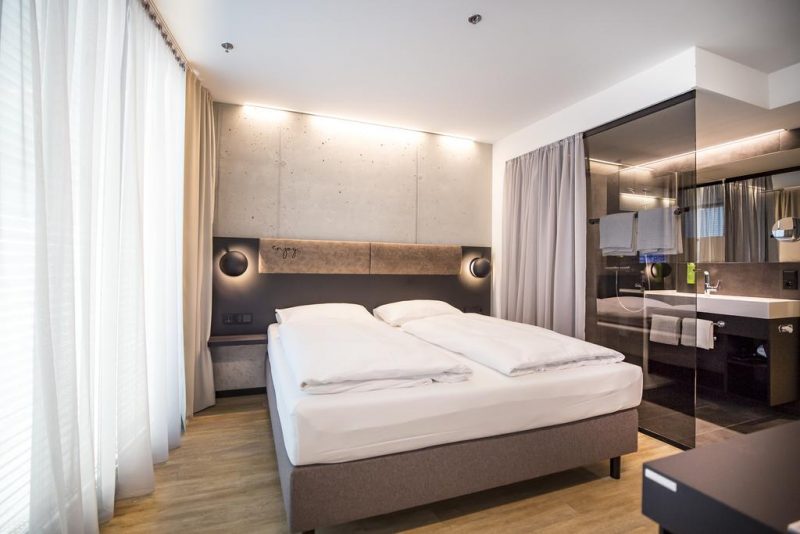 The arte Hotel Salzburg is one of the best places to stay if you are looking for where to stay in Salzburg. It is located right next to the train station and within walking distance of the city. From the hotel, you can reach the Mirabell Palace and another side of downtown within 15 minutes on foot and the other side of the old town. One of the top picks for where to stay in Salzburg.
Best Stay For Luxury Gateway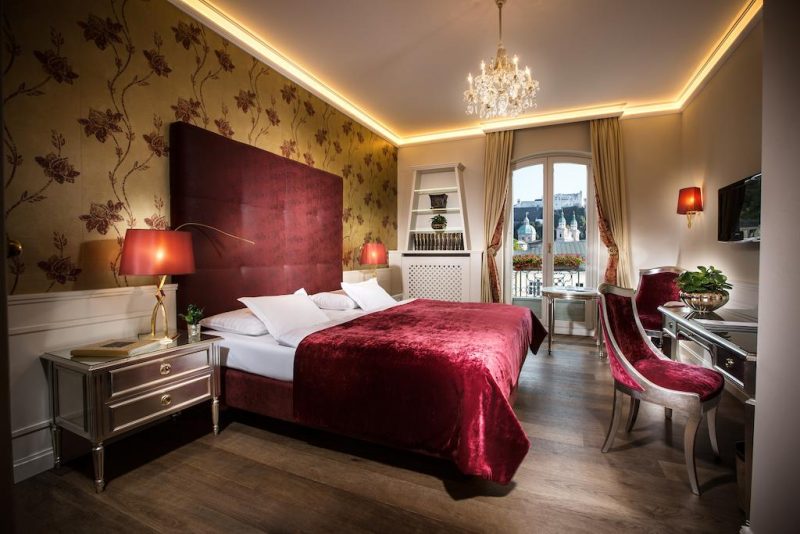 Situated in the heart of Salzburg, Hotel Bristol Salzburg is a five-star hotel located just a few steps away from Mirabell Palace and the Festival Houses. The amazing hotel is a family-run historical hotel with an award-winning restaurant. It offers a luxury stay in Salzburg with comfortable elegant rooms that overlook the city. It also has a full selection of services on-site including concierge service and valet parking. Besides, Hotel Bristol is located in a strategic location with Getreidegasse shopping street and many other attractions can be easily reached on foot.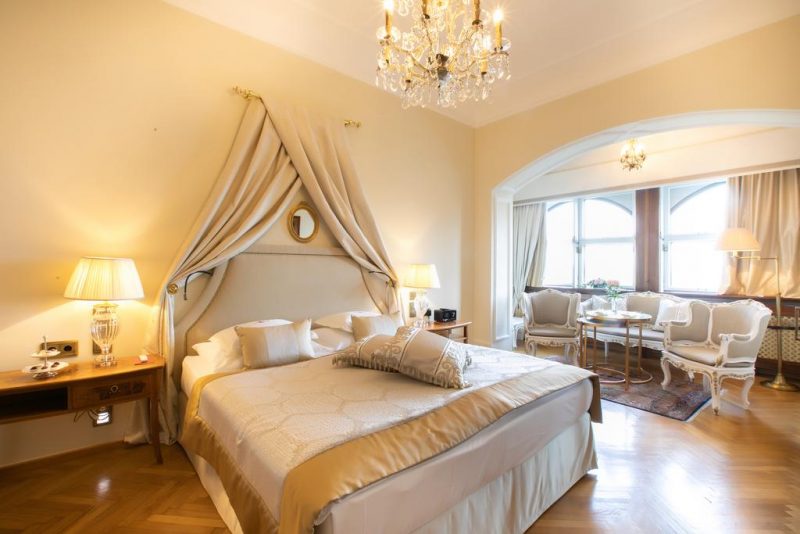 The Hotel Schloss Mönchstein is the best place to stay for a luxury and romantic gateway. This is the most romantic hotel in Salzburg with a castle-like mansion located on top of Monchstein with incredible views overlooking Salzburg. Comfortable room with elegant decorated antiques, friendly attentive staff, and fantastic atmosphere. The only bad thing is you will love to spend all your time in the hotel and don't want to leave.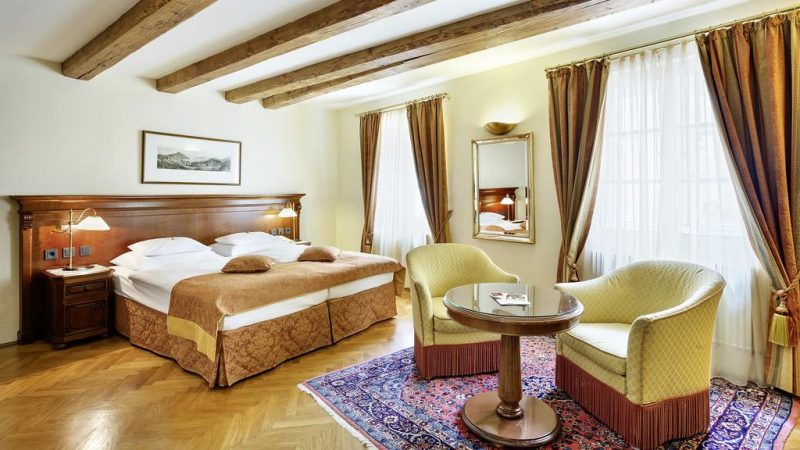 Radisson Blu Hotel Altstadt is a 5-star hotel in a historic building dating from 1377. It is located right in the Old Town and only a short walk to all sights. Great location, tastefully furnished rooms, and friendly and helpful staff, making it one of the best stays in Salzburg.
Salzburg Budget Stay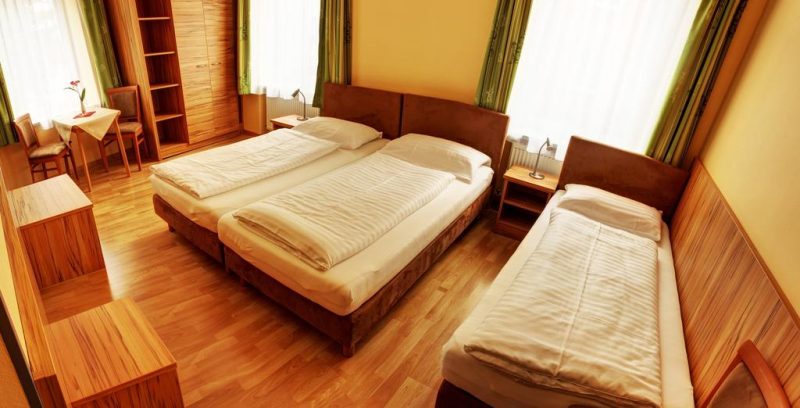 If you're on a budget, check out Pension Jahn. It is a family-run hotel located 300 meters from Main Train Station and a 10-minute walk to Mirabell Palace. The rooms are simply furnished and feature wooden floors. Besides, this comfortable stay is run by a lovely and helpful owner. They are willing to help and provide you with all the information if needed.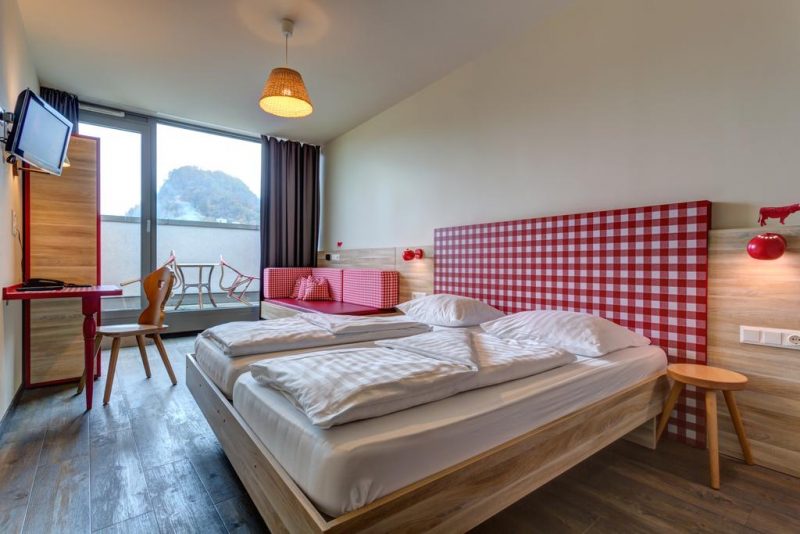 MEININGER Hotel Salzburg City Center is located slightly away from the city center with about 15 minutes walk to downtown. Although the location is slightly off the beaten, the accommodation tends to be cheaper and with larger rooms compared to downtown. It offers clean, bigger, and cheaper hotel rooms for guests. A good value stays with the price paid.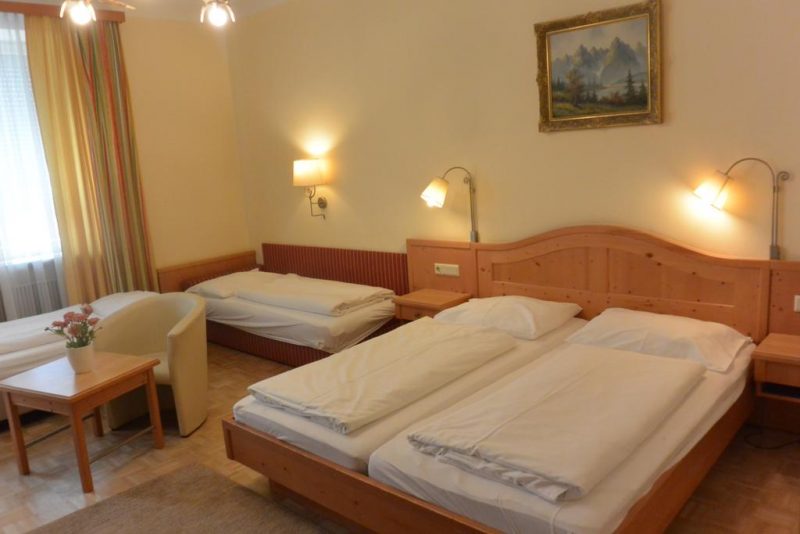 Alternatively, looking for Adlerhof is another option with a cheaper stay in Salzburg. It is a family-run hotel located within a 3 to 5 mins walk from Hauptbahnhof. The reception is open 24 hours and always ready to offer help by friendly staff. Many restaurants, eateries, and supermarkets are located within walking distance.
Final Tips on Where To Stay in Salzburg
In short, here are some of the best places to stay in Salzburg based on the following reason.
Overview: Best Hotel Stay in Salzburg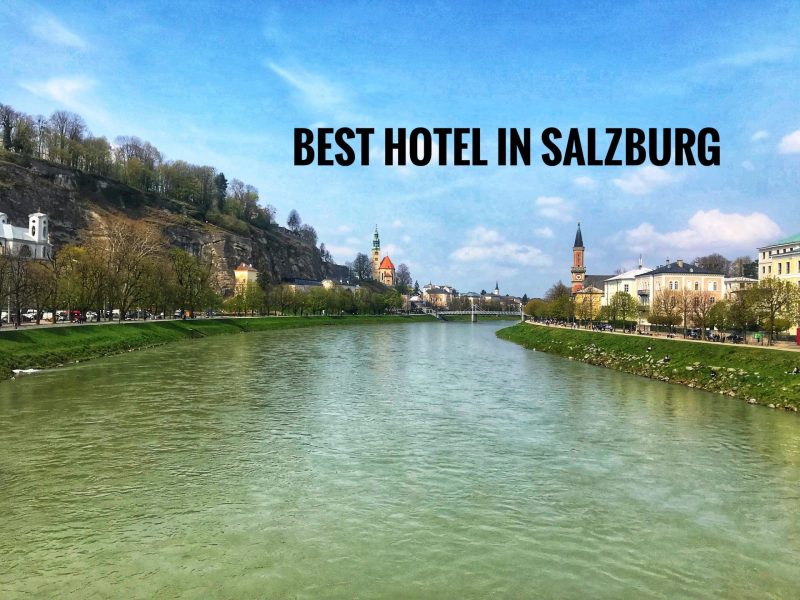 All in all, we hope the above accommodation guide can give you some idea of where to stay in Salzburg. Get ready for your holiday filled with musical, historical, and amazing things to do and see. Enjoy your stay!
Lastly, free feel to continue to read on our travel itinerary if you are looking for what to do and the best food to eat in Salzburg.
Related Central Europe Itinerary: