Last updated on September 23rd, 2023
In this Oita food guide, we will introduce the best food to eat in Yufuin, Beppu, and Oita. Check out all the must-eat food in Oita here.
Oita (大分) is home to a rich food culture of locally grown meat, fish, and vegetables. It is a rural area in the Kyushu region in southern Japan and is well known for abundant onsen hot springs. Besides, Oita is also known for many culinary specialties that you hardly can miss during your visit to Oita prefecture. A lot of great restaurants offer various kinds of local dishes such as Toriten, Dango soup, Ryukyu, and more. It is also popular for the Bungo beef, a locally grown beef in Oita.
Overview: Oita Food Guide
Like many cities in Japan, there's no end to the best food to eat in Oita. I enjoyed my food trip in Oita and tried various good food here. If you're planning a trip to Oita, then don't miss the food experiences in Oita prefecture.
Here is the list of must-eat food in this Oita food guide if you are looking for what to eat in Oita, Beppu, and Yufuin.
Toriten (Chicken Tempura)
Dango-jiru
Ryukyu (marinated sashimi)
Seki-Aji and Seki Saba
Jigokumushi (Hot spring steamed food)
Bungo Beef
Kokonoe Yume Burger
Oita's Sake
Travel Tips:
We recommended to stay nearby Beppu Station for easy getting around and food hunting. The
Beppu Kamenoi Hotel
is located within 5 minutes walk from the station. It has a high reputation by offering great size rooms with a spacious layout. Popular pick in Beppu.
Chicken Tempura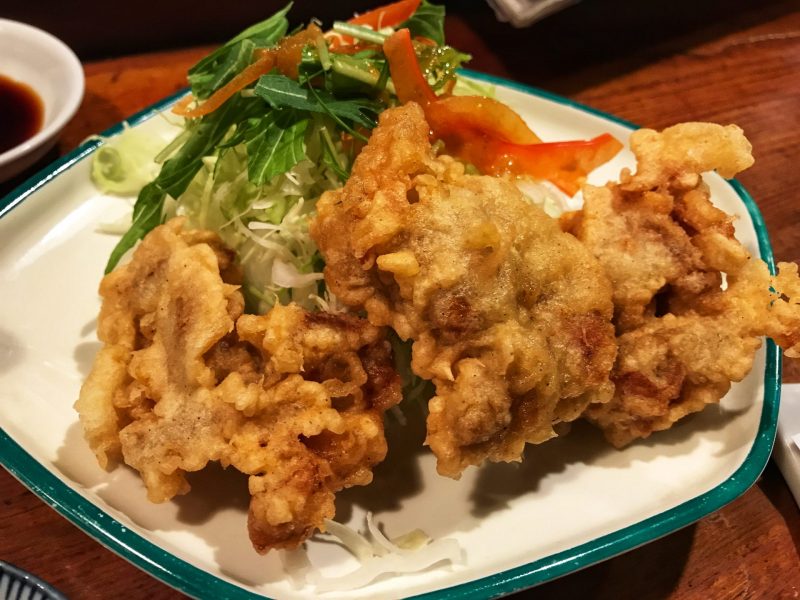 The best Oita food to try? The toriten (とり天), literally called chicken tempura is the standard dish that is widely found throughout Oita prefecture. The bite-sized pieces of chicken are flavored and battered with wheat flour, and deep-fried. It is a simple dish but brings out all the delicious flavors of the chicken. Moreover, it is best to enjoy the puffy toriten by dipping it with ponzu sauce which is made with soy sauce and citrus juice. These deep-fried chicken delicacies are definitely worth the calories.
Where to eat toriten in Oita: Toriten is a common dish that can be found in almost every restaurant in Oita. However, for a total feast, consider visiting the Toyotsune in Beppu. This cozy restaurant is said to be the birthplace of toriten chicken. It is also popular for its tendon (prawn tempura over rice).
Dango-jiru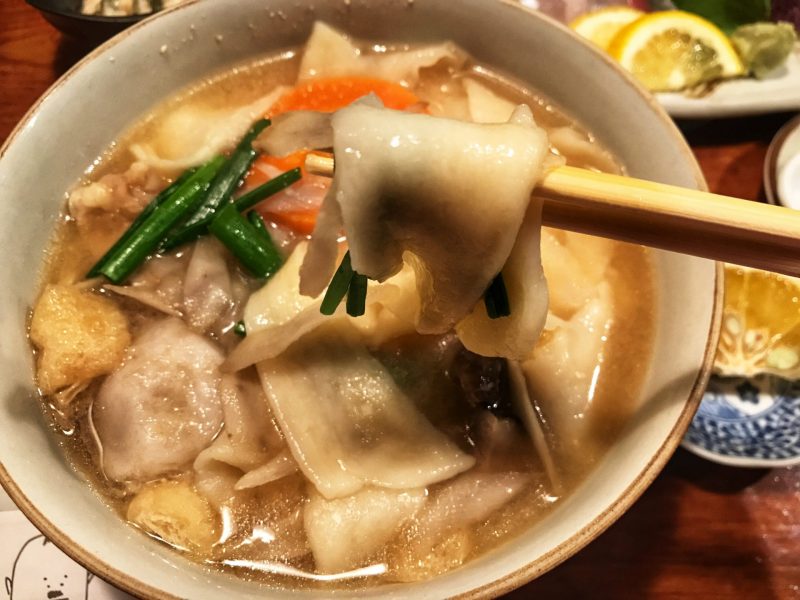 The Dango-jiru (だ ん ご 汁) is a very different type of dumpling soup compared to the ones that we usually eat in Japan. It is made with wheat flour, and then flattened and lightly stretched by hand into flat long noodles. Normally, it is cooked with local ingredients, such as Japanese vegetables, onion, and shiitake mushrooms, in a miso-based soup. The sweetness of the ingredient will enrich the taste of the Dango soup.
Where to eat dango-jiru in Oita: This dish is very popular and available at most restaurants, and even at the family dinner table.
Ryukyu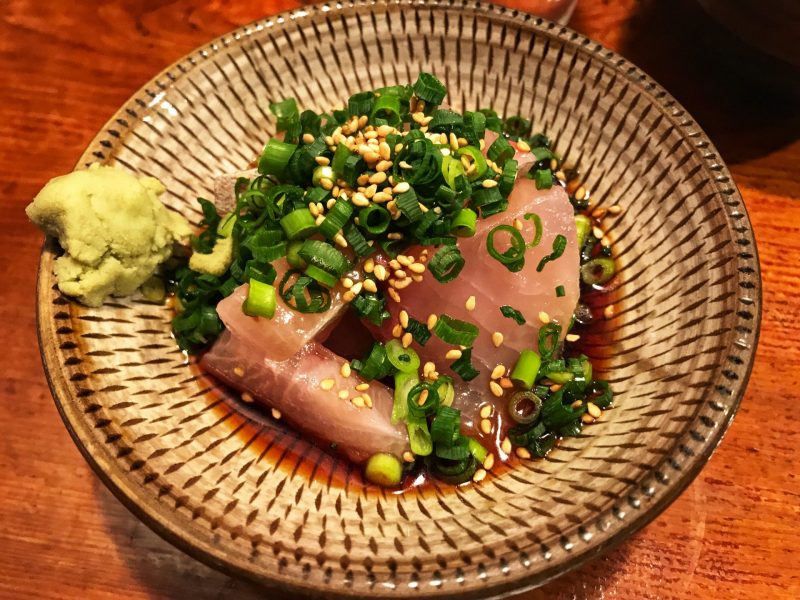 If you're going to try sashimi, why not combine it with Ryukyu (琉球)? It is not only one of the best Oita food to try on but also one of the regional dishes that can only be found in Oita prefecture. The fresh sashimi is marinated and preserved in a special shoyu sauce. So the sashimi is sweeter and filled with exquisite flavor after marinating. It fully absorbs the essence of the sauce and is very appetizing. While the meat is firm and chewy compare with normal sashimi. Highly recommended.
Where to try the Ryukyu in Oita: If you are looking for where to taste this Oita's specialty, we highly recommended you head to Kotsukotsuan. A local specialty restaurant which full of authentic flavors.
Seki-Aji and Seki Saba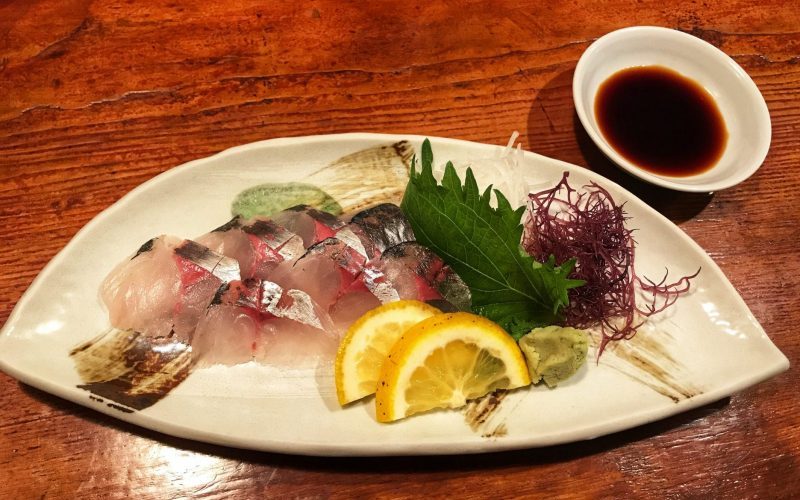 Mackerel fish is usually inexpensive fish but it is one of the top-class premium fish in Oita. The flavorful Seki-Aji (horse mackerel) and Seki-Saba (common mackerel) are types of mackerel fish that are caught in the Saga Seki fish port in Oita prefecture. The mackerel fish is caught through the traditional pole-and-line fishing method without damage to the fish. It is best to eat the seki aki and seki saba in sashimi for the fresh flavor. The fish meat is firm, chewy, and very high quality.
The best time to eat the horse mackerel with the most stored fat is from March to April and the mackerel from September to December.
Jigokumushi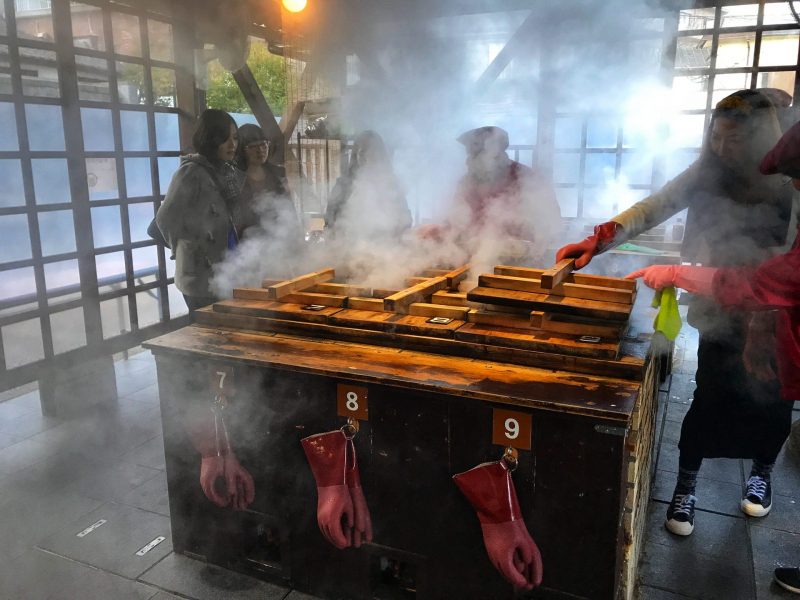 The Jigoku Mushi (地獄蒸し, literally "hell-steaming") is one of the cooking methods that use the hot spring steam that constantly spouts from the ground. It is one of Beppu's most famous local specialties that are worth trying when visiting there. A variety of food such as seasonal vegetables, fish, meat, bun, and even pudding is steamed via the hot spring steam. Locals believe the plentiful steam can bring out the original flavor of food in a healthier way.
Where to eat the Jigokumushi: Kannawa area in Beppu has a lot of restaurants offering the Jigokumushi food. We recommended to try it in Jigokumushi Kobo Steam Cooking Center (地獄蒸し工房鉄輪) where you can try to steam your food on your own.
Bungo Beef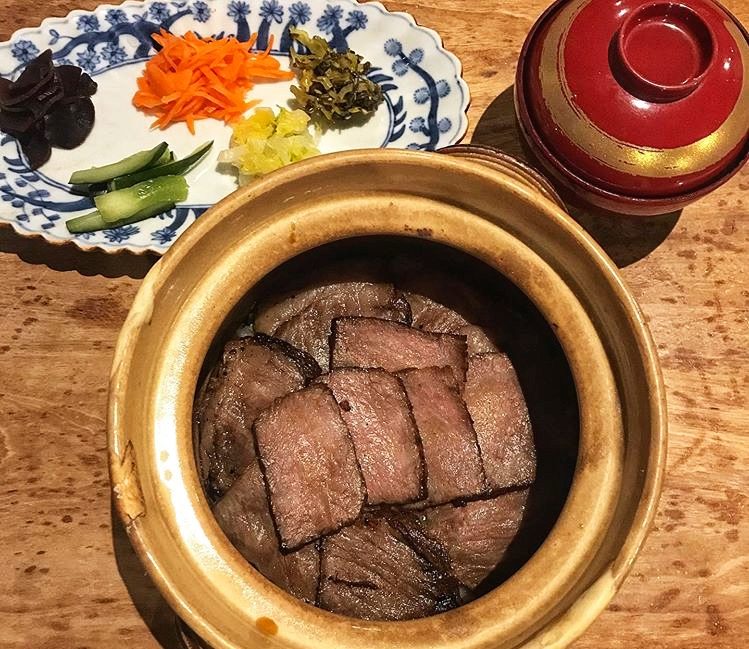 Bungo beef is the premium selection of the highest quality beef raised in the fertile lands of Oita. This high-class brand of beef has won prizes such as the Tenno-sho (Emperor's Prize) and an award from the Ministry of Agriculture, Forestry, and Fisheries. It has a rich, yet mild, and mild soft texture. You can taste the juiciness once put it in your mouth.
Where to eat Bungo beef: It is very popular to enjoy Bungo beef in shabu-shabu, barbecue, and steak. But we taste the mouthwatering Bungo beef in Yufumabushi Shin in Yufuin. The Bungo beef is served in mabushi style where you can enjoy the Bungo mabushi on its own, adding it with Yakumi or pouring the stock (dashi-shiro) together with rice.
Kokonoe Yume Burger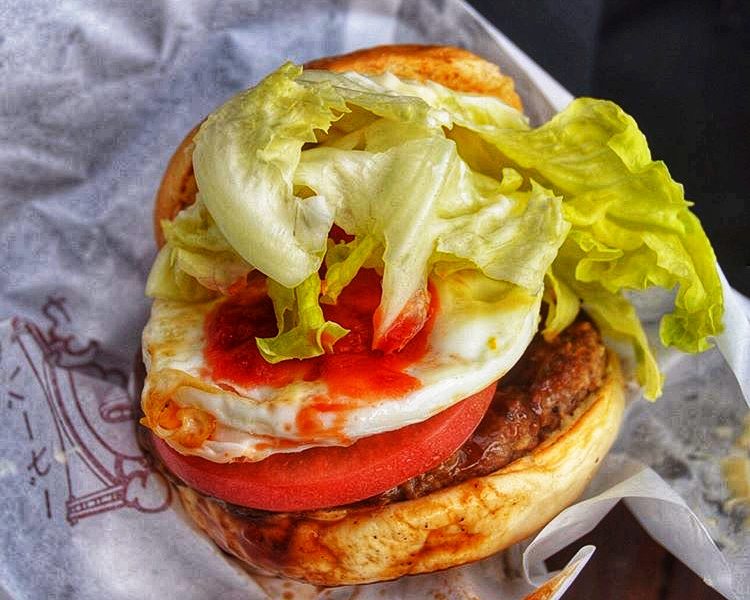 The Kokonoe Yume burger is one of the recommended food to eat when visiting the Kokonoe Yume Grand Suspension Bridge. This traditional burger can be only sold in the Kokonoe area in selected shops. It is locally sourced by using locally grown vegetables and meats that come from Oita prefectures. The burger's varieties include bungo beef, yakisoba, chicken Nanban, rice buns, natto patty (fermented soybean patty), and others.
Just grab a Kokonoe burger while visiting the Kokonoe Yume Otsurihashi. This delicious burger is the best way to finish up a day trip to Kokonoe.
Oita's Sake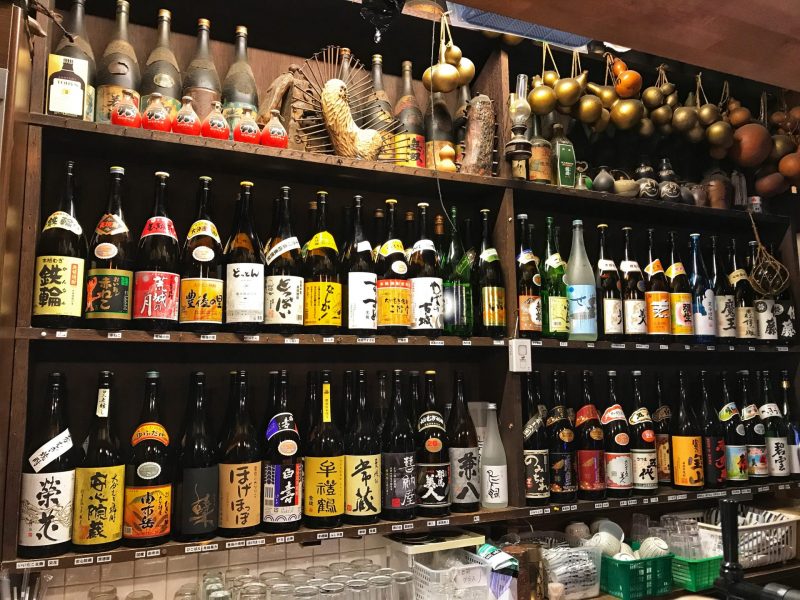 Lastly, Oita's sake in this Oita food guide. Although Northern Japan is well-known for its sake, Oita has several smaller, boutique breweries and shochu distilleries. They produce high-quality sake that should not be missed. Oita's sakes provide a mostly cleaner, drier taste. So locals love to add some of the local kaboshi lime to add flavor and enhance the smoothness.
Lastly, hopefully, my Oita food guide can give you an idea of what to eat when visiting Oita, Yufuin, and Beppu. This Oita food blog is part of my travel stories to Oita prefecture. Free feel to read through my travel blog to Beppu, Yufuin, and Kokonoe below.
How To Plan Your Kyushu Itinerary: Ultimate Guide
Beppu Travel:
Yufuin Travel:
Kokonoe Travel: