Last updated on September 29th, 2023
Are you planning a trip to Japan and looking for a Japan itinerary? Here we give you first-hand travel tips and recommendations for Japan, together with a perfect Japan travel itinerary for 7, 10, 15, or even 21 days with the best places to visit. All the recommended attractions are ideal to put into your travel plan that we consider to be the highlights of Japan for first-timers.
Land of the Rising Sun, Japan is an amazing country where ancient traditions and vibrant modern culture collide, awakening the curious corners of the mind, and pushing you to explore as much as possible. As a Japanese culture lover, I've managed to travel to Japan more than 10 times, either short-stay business trips, self-plan travel with families and friends, or even back-packing solo budget trip, I am never getting tired of visiting this amazing country.
There is so much to offer including the stunning natural scenery, hot spring onsen bath, traditional cultural towns, and vibrant futuristic cities. With the exquisite Japanese cuisine, mouthwatering fresh seafood, and regional delicious ramen, I can even make a trip to Japan just for Japanese food! Not to mention the seasonal activities that happening in Japan such as cherry blossom in spring, summer festival celebration, fall foliage during hall, and skiing and snowboarding in the winter.
In this Japan Itinerary, we're covering a number of cities and towns that provide an immersive travel experience. It's an active popular route for Japan itinerary that will take you through 4 regions and at least 8 cities. Each provides an opportunity to be wowed by the scenery, witness ancient history, expand your palate and discover unique Japanese culture. This Japan itinerary is flexible, feel free to extend or shorten your stay in the locations we recommend. In addition to recommended stops, we'll be covering flights and transportation, recommended hotels, and activities.
We hope you find this Japan travel Itinerary blog helpful when planning your trip. Besides, this Japan travel guide is very compressive and long. For your convenience, I've compiled links to transportation, hotels, tours, and other services followed by different topics. Feel free to check on each section if you wish to know more about a specific topic.
How Long to Spend in Japan?
One question that many potential visitors ask frequently is how long they should spend in Japan? And my answer is that it depends on what you want to see and how many places you want to visit. The country is vast and each region offers different things to do. I can spend days in Tokyo city alone and continually find new things to see and do.
Planning a trip to Japan ain't an easy task because there's just SO MUCH to explore. But, it is possible to enjoy the best of Japan with whatever time you have on your Japan travel itinerary. That being said, a two weeks Japan itinerary is the best way to explore some of the popular sights and get an introduction to some of the cities in Japan. But if you have more time to spend, then you can't go wrong with taking advantage of it and extending your stay in this lovely nation.
One thing to keep in mind no matter how long you have to dedicate to your Japan travel itinerary is that it is impossible to see absolutely everything so make sure to prioritize what you want to visit, don't rush for everything, and travel in leisure!
Best Time To Visit Japan
Any time! Japan is a 'year round' destination and each season brings a reason to visit Japan! Whether it's the famous sakura or cherry blossom season and pretty weather in the spring, the hot and liveliness of summer, the fall color changes of autumn, or the icy cold snowy festival of winter, you can't go wrong traveling to Japan at any time of the year.
Visiting Japan in Spring: From March to May is the Spring season in Japan with little rainfall, clear skies, and mild temperatures. It is the best season to visit in Japan as it is the famous sakura blossom season that usually happens from late March to the beginning of April.
During these few weeks, this is the travel peak season in Japan, so expected higher price increases in accommodation and bigger crowds. But I assure you, that you won't regret visiting Japan during the cherry blossom season as Japan is amazingly beautiful with everything clad in picturesque pink sakura. Japan's National Holiday, Golden Week also falls in this season from late April to the first week of May.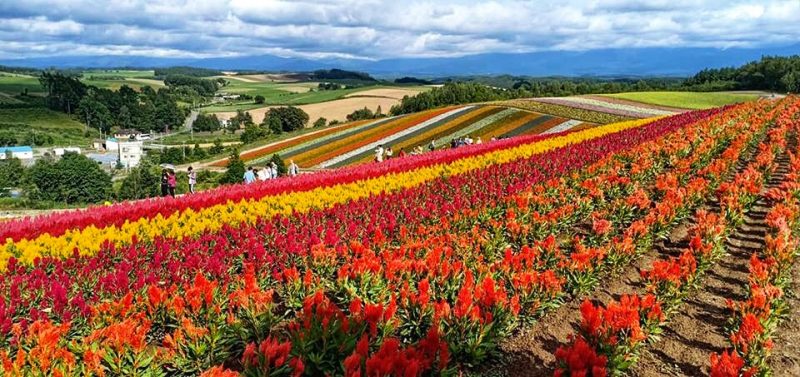 Visiting Japan in Summer: The summer season in Japan is started from June to August and the weather is hot and humid. The daytime temperatures are often higher and require paying more attention to physical well-being.
Summer in Japan is a great opportunity to experience the Japanese culture related to this season such as fireworks, festivals, and the Japanese love to plan their summer holiday in the cooler region such as Nikko, Hakone, and especially Hokkaido. Hokkaido's flower field is one of the popular activities during Summer in Japan.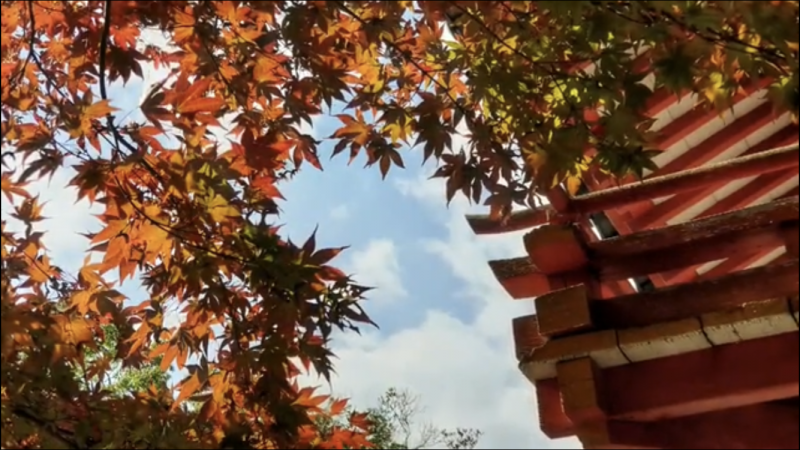 Visiting Japan in fall: From September to November, Autumn is the season of gorgeous fall foliage. The weather in fall is very comfortable and suitable for traveling in Japan but typhoons may occur between September to mid-October. So please note this and best to plan to visit Japan from late October to November.
Viewing the fall foliage, or "momijigari" in Japanese, is one of the most awaited activities in Japan with autumn leaves painting the whole country in crimson and gold. Kyoto is the best place for viewing the spectacular fall landscape.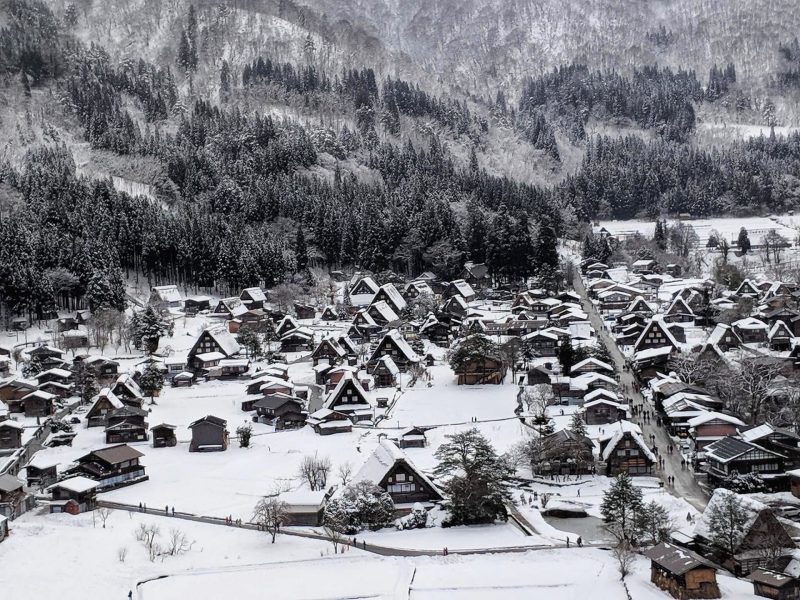 Visiting Japan in Winter: Starting from December to February is the winter season in Japan and it is the coldest season of the year. Winter illuminations started features all over Japan, it's the best time for enjoying the hot spring. Imagine dipping in a natural hot spring and relishing in the beautiful winter scenery surrounding you.
Besides, Hokkaido is the best destination to enjoy the winter season in Japan with excellent ski resorts for winter activities and gorgeous snow festivals in Sapporo.
How To Travel in Japan
International visitors typically arrive at Tokyo's Narita Airport (NRT), the busiest airport in Japan. Some may choose to arrive at Haneda International Airport (another airport in Tokyo and mostly for budget airline and domestic transfers), Kansai Airport (KIX) in South of Osaka, or New Chitose Sapporo Airport in Hokkaido.
Browsing through Skyscanner to get a cheap ticket to Japan
If you are landing at Narita Airport, there are a few ways to access Narita Airport and the Tokyo city area; by train, bus, private transfer, or taxi.
From Narita Airport To Tokyo
Few train companies running for the Narita Airport route. A faster train will be faster and more comfortable but also more expensive.
JR Narita Express (N'EX), or JR Narita Line Rapid Train will head over to Tokyo Station.
Keisei Skyliner, or Keisei Access Express, Keisei Main Line Rapid Limited Express to Downtown Ueno or Nippori Stations.
Pro Tips: Klook offer Skyliner ticket at cheaper price. Easy redeem at Narita, Ueno or Nippori.
Airport Limousine Bus is is the budget and most convenient option if your hotel is located at one of the drop-off points along the bus route. It greatly helps those with lots of luggage.
Go for a private transfer or taxi if you want the utmost convenience and ease, especially without having to drag your luggage around. This works best if you're coming together with other people so that you can share the cost and save more. (Book via Klook with best price offer)
Few considerations when you choose which mode of transportation, which is budget, time-consuming, Convenience, and where you heading to.
We have documented a Japan transport Guide to help you decide on your transportation from Narita Airport to Tokyo City – From Narita Airport To Tokyo: How To Decide Your Best Transport.
Getting Around in Japan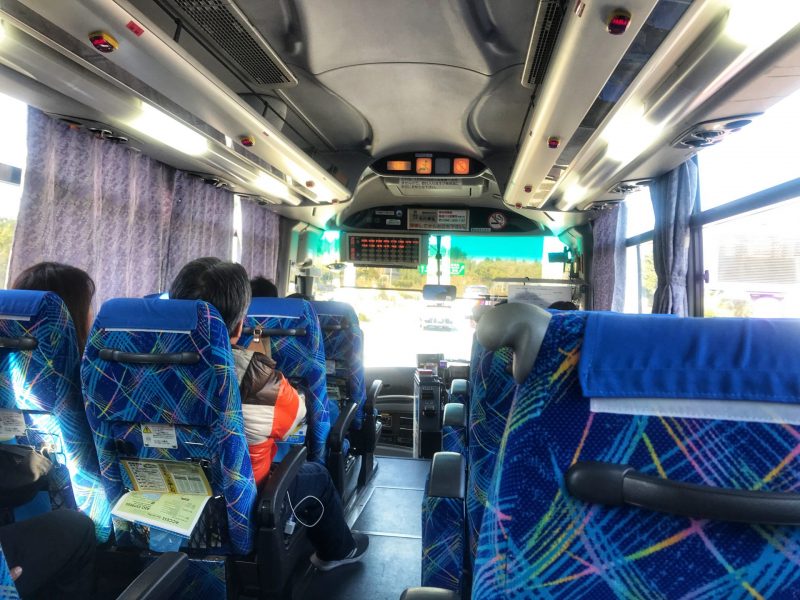 Japan has the best and most effective public transportation system in the world, making it easy to get around the country, either by high-speed train (Shinkansen), local train, bus, or self-driving.
The Japanese train system is amazing with an extensive network of high-speed trains that can take you almost everywhere in Japan. Trains are typically reliable, comfortable, run on time, and are super fast. Train travel is the best option, for city-to-city transfer when you planning to move between the major cities. It can be done by bus but it would be much slower. Most of the time, we used the train to travel around Japan.
Check the Japan JR Pass to travel in Japan with hassle-free
Renting Car in Japan
If you want to have a bit more flexibility, have an easier time getting off the beaten path, or simply don't want to be at the mercy of inconvenient train or bus timetables then renting a car could be a good option for you. While you don't need a car in big cities and towns in Japan (all of the city centers are incredibly walkable and public transit is quite good), it can be really helpful if you want to get out into nature or visit some areas with fewer public transit connections such as Hokkaido and Kyushu.
Find and compare your rental car at RentalCars.com.
Self-driving is the best way to explore the regions especially if you are traveling with family and kids. If you're interested in hiring a car in Japan, we recommend using RentalCars.com to find the best prices on a car rental. Different options and a wide selection of cars with price comparisons.
Besides, we also documented how to rent a car and drive in Japan. Read here for the Useful Tips on Renting A Car in Japan.
What is JR Pass?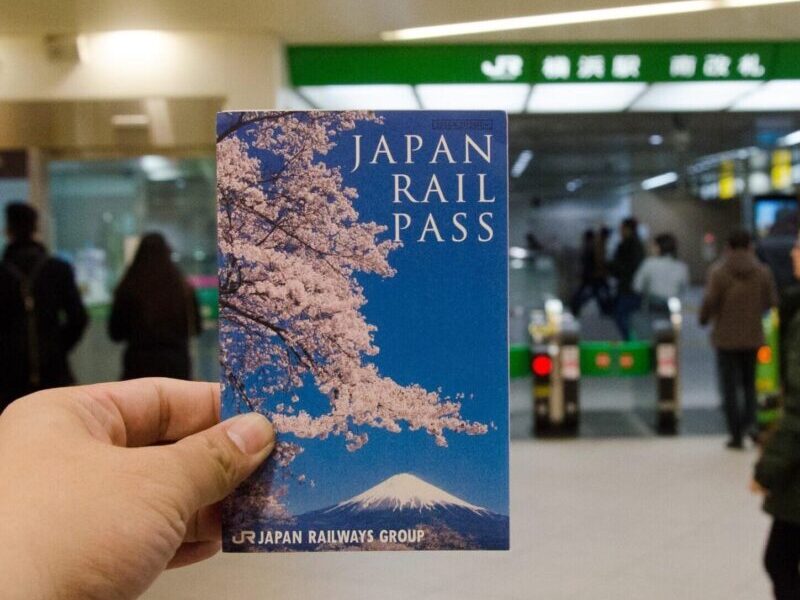 As a traveler planning on a DIY itinerary to Japan, for sure you heard about JR Pass. JR Pass is a form of rail pass that provides almost unlimited access to all JR trains in Japan for 7, 14, or 21 days. This is a unique train pass available only to foreign visitors that makes train travel much cheaper.
But take note, JR Pass is only valid for JR trains under Japan Rail Company. In Japan, many train companies are well-connected between and within the cities, and JR is one of the biggest and most comprehensive train companies with Shinkansen also under JR.
Getting a JR Pass makes sense ONLY if you are planning to visit multiple cities in Japan. The JR Pass is not cheap but the train fare between cities isn't cheap too! You'll be saving a lot more by getting a JR Pass. The pass is counting by days, so we recommend that you wait to activate your JR Pass until you are leaving Tokyo for long-distance train travel around Japan.
The easiest and least expensive way to buy the Japan Rail Pass is online from an official JR Pass vendor before you leave for Japan. It is considerably cheaper (10 to 13% cheaper) to get it ready at your home country compared to buying it on the spot. You can check out the latest prices for green and ordinary passes on Klook or Japan Rail Pass for more information.
Click here for prices & information on how to order and save with the JR Pass.
Planning on Japan Itinerary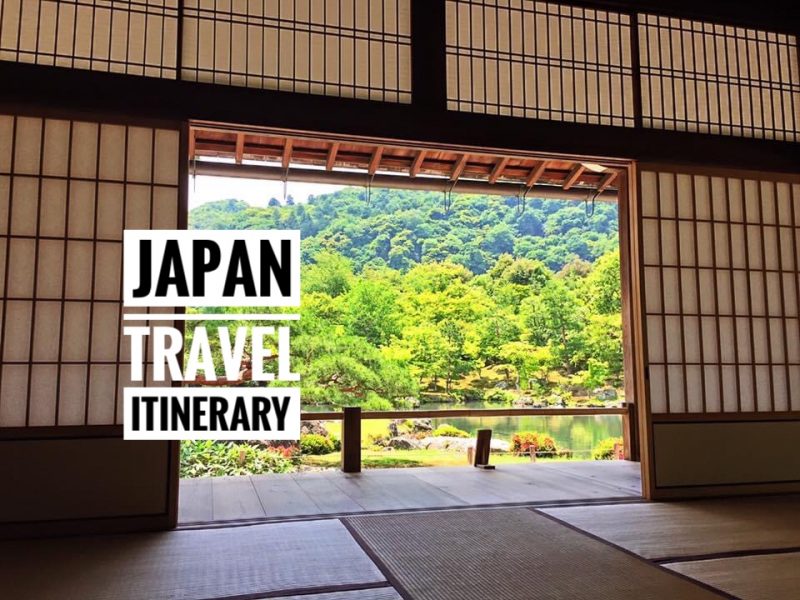 For first-timers visiting Japan, 2-weeks is the best duration to experience the highlight of Japan. With two weeks in your hand, you can plan your Japan itinerary with the most popular travel route, Tokyo, Osaka, and Kyoto, and included some day trips from the big cities, such as Hakone, Nara, Uji, and more. You can also include some of the central regions and visit the traditional Japanese village if time permitted.
We will include the recommended day trip as part of this Japan itinerary travel guide blog. Besides, rest assured, this Japan itinerary can be also flexible if you only have less than 2 weeks in Japan. We will reduce the traveling time and guide you on where to stay in Japan, without keeping switching to hotels when traveling here.
Here are some sample Japan itineraries to visit Tokyo, Kyoto, Osaka, Nagoya, and Hiroshima area with travel tips at each session.
Our Japan itinerary (Popular Route):
Day 1 – 5: Arrived in Japan. Exploring Kanto Region in Tokyo and nearby day trips. (At least 3 Days)
Day 6 – 11: Heading to the Kansai region for Kyoto, Osaka, Nara, Uji, and more. (At least 4 Days)
Day 12 – 18: Proceed to Chubu Region to Takayama, Shirakawago, Kanawaza, and more. (At least 4 Days)
Alternatively, further to the Chugoku region to visit the infamous Hiroshima and Miyajima (At least 2 days)
All different routes are the ideal itineraries to follow if you want to explore several Japanese cities in two to three weeks. You can easily pick 2 to 3 popular routes from above and combine some of the small cities and towns that we'll be going to share in the below Japan travel blog which appeals to you the most.
Let's start to check out this ultimate Japan travel itinerary!
Japan Itinerary 1st Stop: Kanto region
Start this classic Japan itinerary in the modern and urban Japan capital of Tokyo. This incredible Japanese city is popular for a reason: it is absolutely beautiful, energetic, easy to navigate, and packed with fun and interesting things to do.
This ultra-modern city has one of the world´s best and most amazing shopping, dining, and nightlife. It is also filled with Japanese history so that travelers also have the opportunity to cover quite a bit of ground and get to know this great city. There is plenty to do and see in Tokyo. Spend at least two to three full days in Tokyo city and do short day trips outside of Tokyo!
The ideal Japan itinerary in the Kanto region is as below:
Day 1: Harajuku, Shibuya, Shikuju, or Roppongi.
Day 2: Asakusa, Ueno, and Akihabara.
Day 3: Tsujiki Market/Toyosu Market, Tokyo Tower, and Odaiba.
Day 4 – 5 : Short trip to Hakone, Kawaguchiko, or Nikko.
Further Read More: Tokyo Itinerary – What To Do in Tokyo.
Things To Do in Japan Itinerary (Kanto Region)
Tokyo is the place to experience the modern side and culture of this amazing country. It can be divided into eight exciting neighborhoods or 23 special wards, and each place offers different types of interesting things to do and see.
Harajuku, Shibuya, Shinjuku, Roppongi
Harajuku – Famed for its fashion scene, quirky culture, cosplay shops, and so much more! This is the place where Tokyo's youth come to show off their latest fashion outfit and shop for new ones. But you can have both the traditional and modern culture on the same day.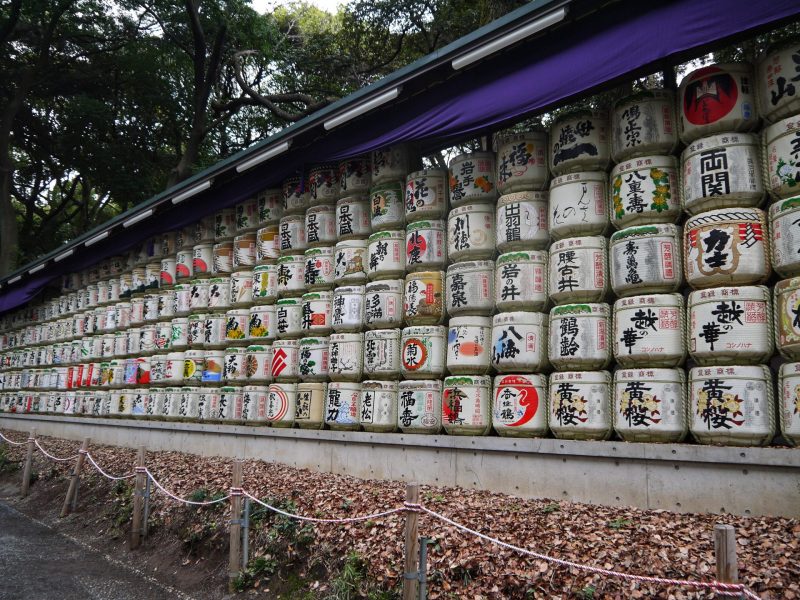 Start your day in the pleasant walk in Yoyogi Park toward to the Meiji Shrine, a historical Shinto Shrine in Tokyo located in Harajuku. You might even see the Shinto wedding if lucky!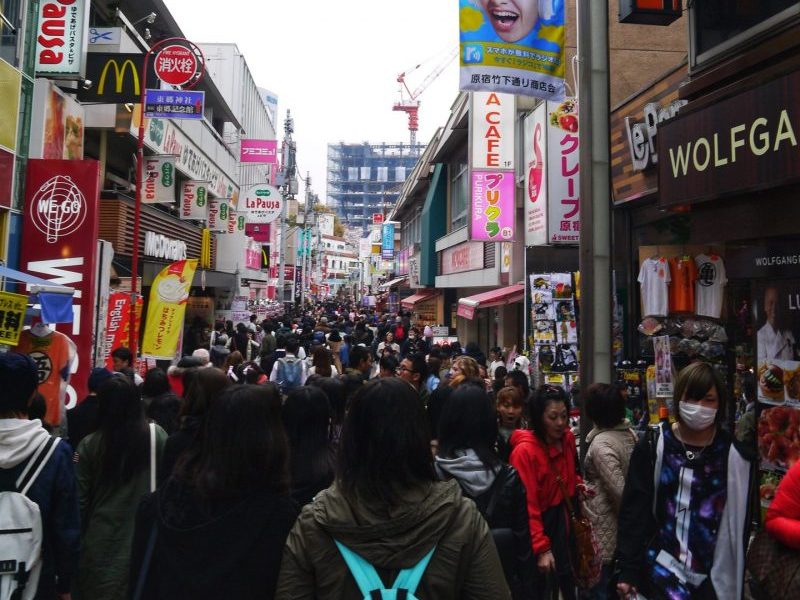 Next, walk across the street to Takeshita Dori that filled with captivating shops and cafes, trendy people, and street food. Then walking through the Omotesando, the Tokyo version of Champs Elysées, with designer boutiques and international fashion brands. The cat's street, a more relaxed and hipper kind of vibe also hidden in the street of Harajuku.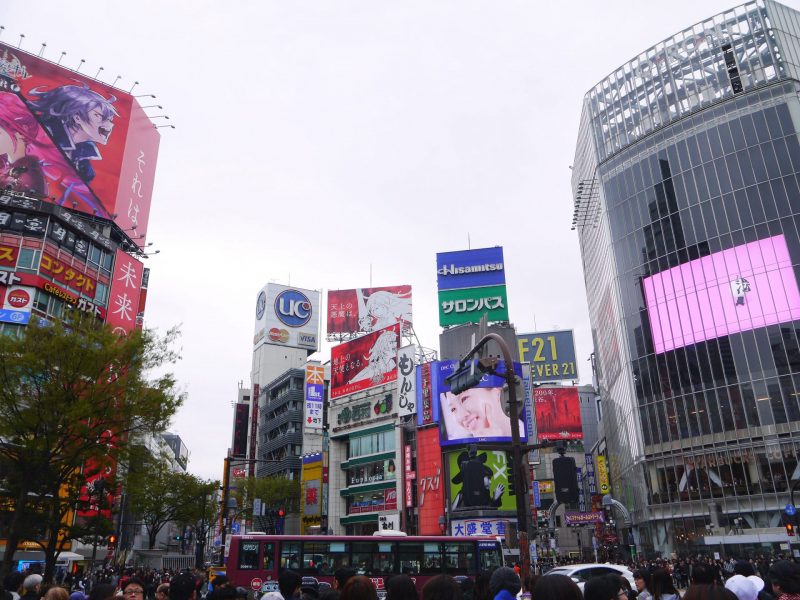 Shibuya – The center of Tokyo, along with Shinjuku. It is a major action and fun area with lots of restaurants, a shopping mall with a strong youth presence towards fashion and culture.
The famous Shibuya Crossing is found in front of Hachiko Exit, Shinjuku. Every few minutes the pedestrian light would turn green in this world´s busiest pedestrian and the entire crossing will be filled with a ton of people coming from all directions. A crazy scene that has been featured in many movies, video games, and music videos.
Don't forget to check out the famous Hachiko Statue, a legendary Japanese dog who is famous for being extremely loyal.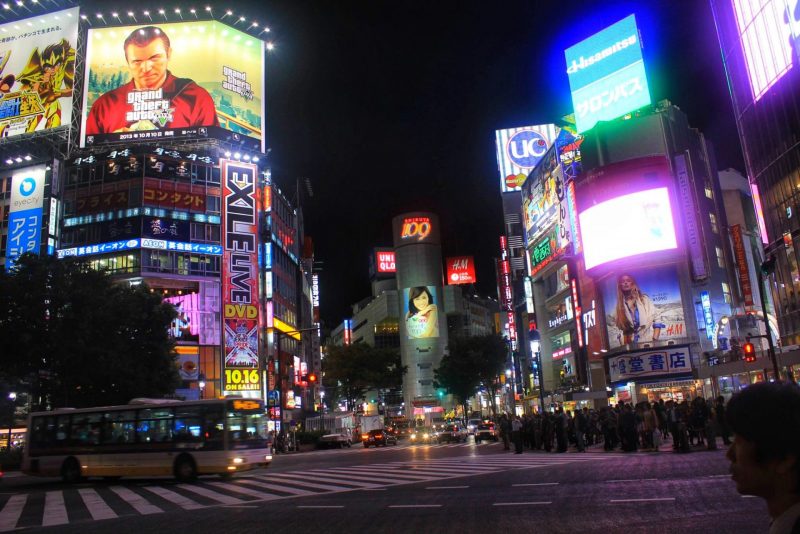 Shinjuku – Another major city center of Tokyo with the modern skyscrapers building surrounding. Go to the Tokyo Metropolitan Government Building for a bird's eye view of Tokyo for free. In Shinjuku, you will also find Golden Gai and Memory Lane, and restaurant alleys that have been unchanged since the second world war.
The Memory Lane aka Omoide Yokocho or "Piss Alley" is featured varied tiny eateries and small izakaya, the best place to spend your dinner or supper with ramens, kushiyaki, yakitori (skewered grilled chicken), and more. You can drink Japanese beer, sake, or whiskey highball here! Having food in the Tokyo alley to feel nostalgic for traditional Japanese food.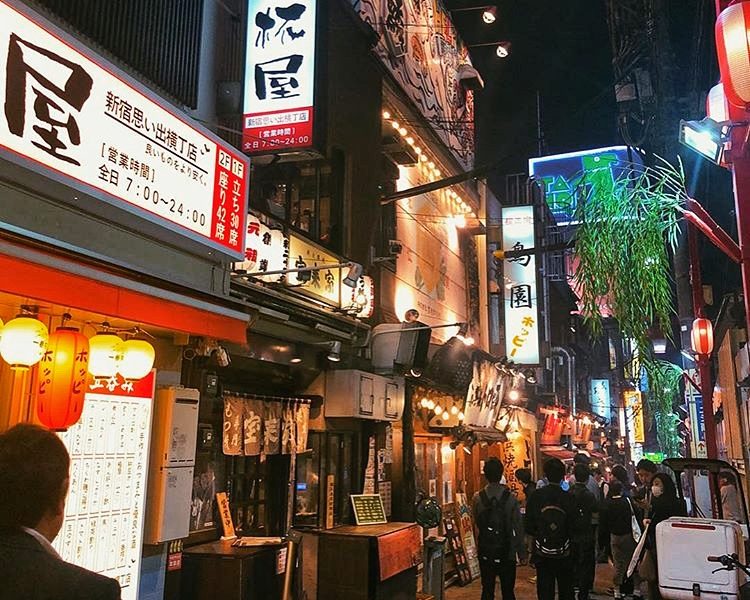 Roppongi – This area is famous for entertainment and nightlife with several galleries, shopping centers, and theaters. Together with Tokyo Metropolitan Government Building at Shinjuku and Tokyo Tower, Roppongi is featured with the best night view of Tokyo at Roppongi Hills. Just pick one of them for the best view of Tokyo city.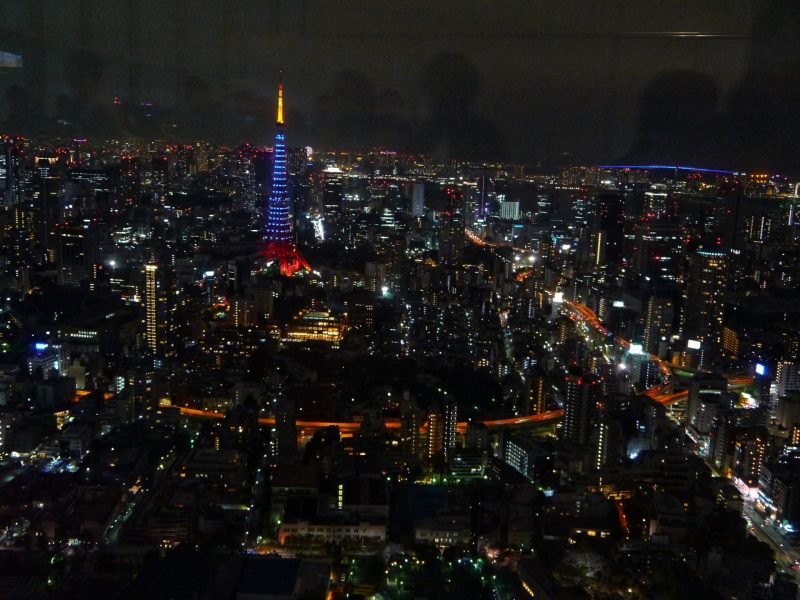 Tokyo Fish Market, Ginza, Tokyo Tower, Odaiba
Toyosu Market/Tsukiji Market – If you are a foodie like me, visiting the fish markets in Tokyo is a must. A visit to the crazy Tuna auction is one of the best ways to feel the atmosphere at the fish market in Tokyo.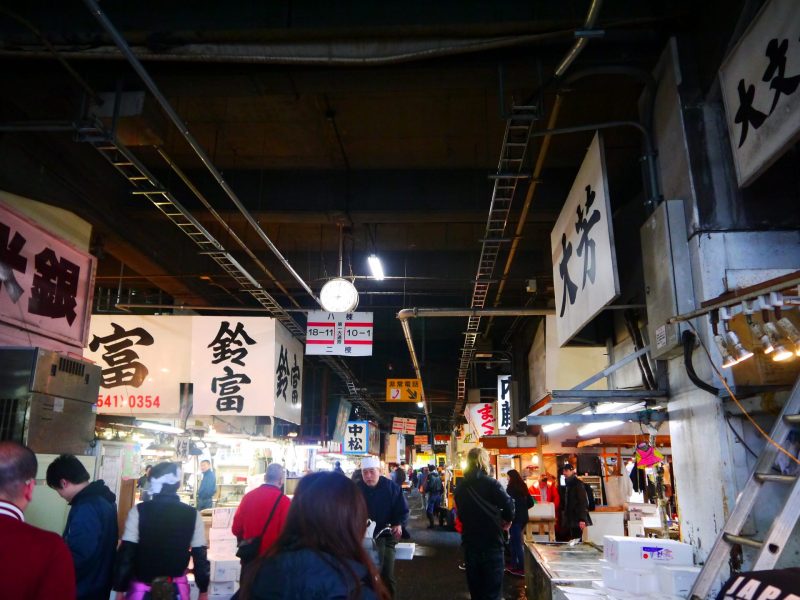 The famous Tsukiji Fish Market (inner market) has been closed down and moved to Toyosu Market in 2019. But still, you can eat the fresh sushi and sashimi at both fish markets with many the excellent seafood restaurants for a culinary visit.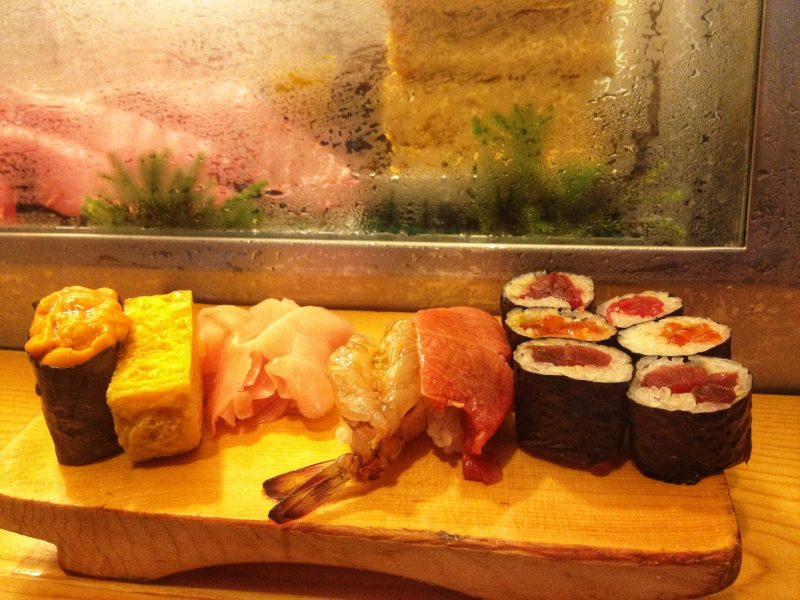 Ginza and Tokyo Tower – Tokyo's version of New York`s Fifth Avenue, Ginza is one of the city's upmarket shopping districts with broad boulevard shopping streets. Next couple your visit to Tokyo Tower, the signature tower of Tokyo.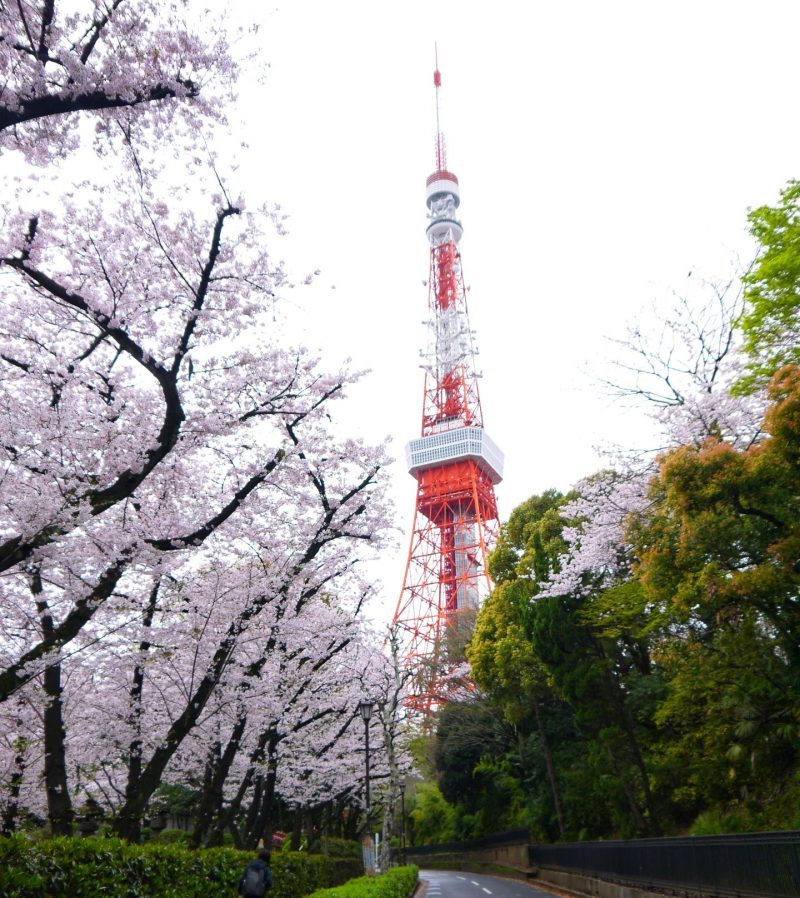 Odaiba and Tokyo Bay – The man-made island to protect the marine life and it was turned into a modern shopping and entertainment center. It consists of a beach, a waterfront, promenades, and walkways with a lovely view of the Rainbow Bridge.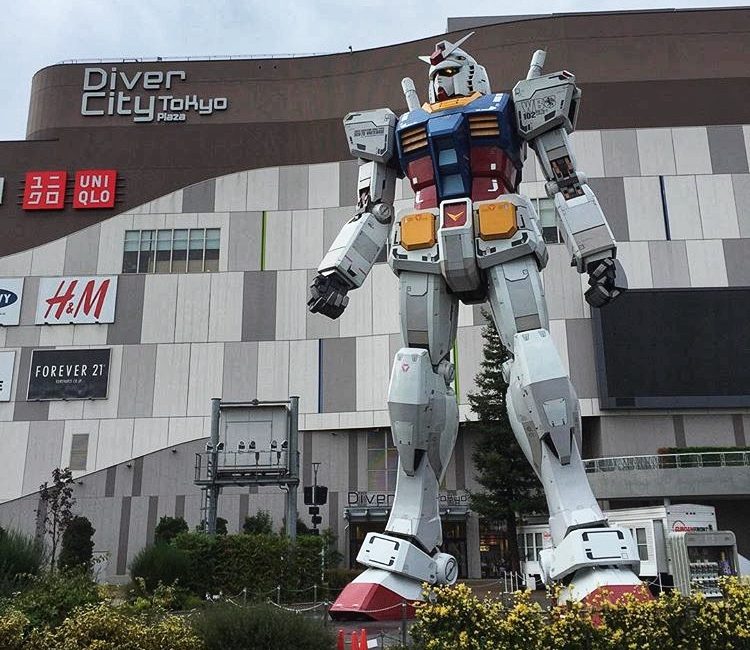 Asakusa, Ueno, Akihabara
Asakusa – The 'olden' district where you can get a feel of how Tokyo was in the past decades. It is the favorite district by the backpacker with many cheap foods and budget accommodation around. Find Tokyo`s most visited temple, Senso-Ji Temple, the oldest temple in Asakusa, Tokyo.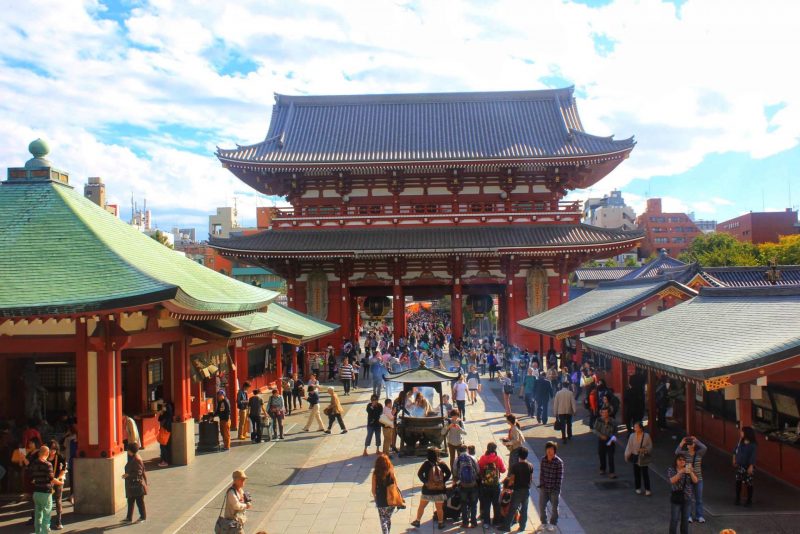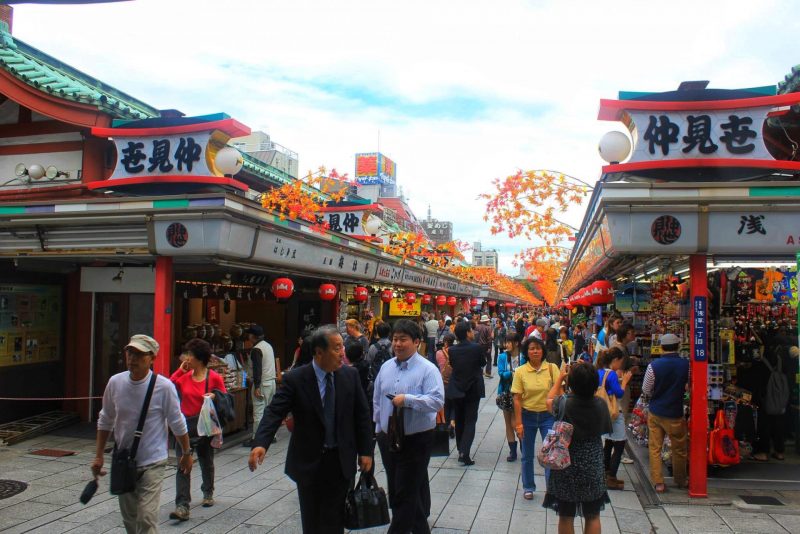 Check out its impressive bright red gate – the Kaminarimon Gate at Asakusa and walk toward the shopping street Nakamisedori for some street food and souvenirs.
Tokyo's tallest building, the Tokyo Sky Tree is located beside the Sumida River and Park.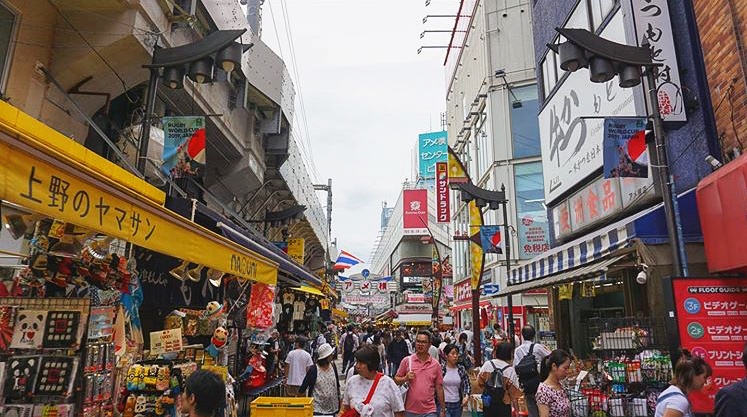 Unique Attractions in Kanto Region
If you're planning to spend more time in Tokyo, then you may want to have some interesting attractions to visit on the Japan itinerary. Listed below are some unique tourist activities that you can include in Tokyo.
Note: teamLab Borderless in Odaiba Closed August 31, 2022 and it is relocating to the Toranomon-Azabudai Project which will completion at 2023. Rest assure. Visitor can still visiting teamLab Planets TOKYO in Toyosu until the end of 2023.
Short Trips in Kanto Region
If you're interested in seeing more of the Japanese nature beyond its capital, use one of the days in this Japan itinerary to go on a day trip. There are countless amazing places to visit from Tokyo and for sure will give you a great view of Japan.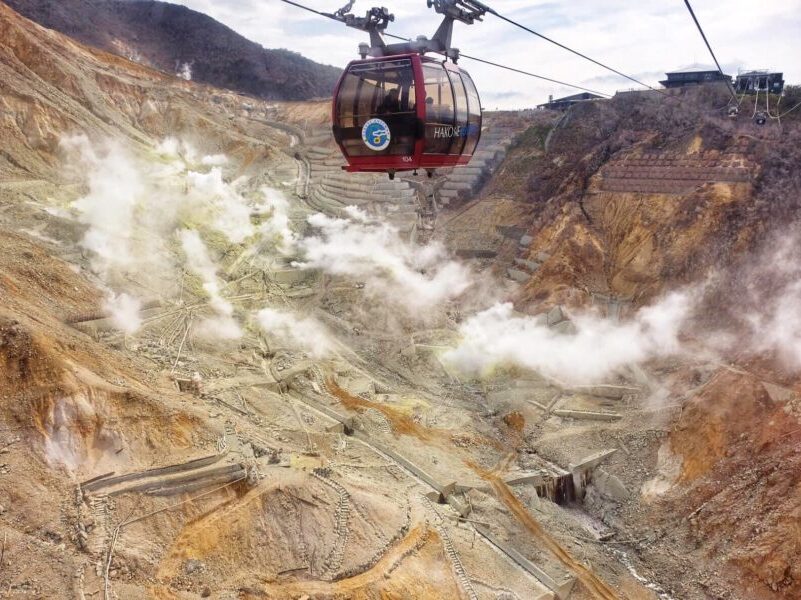 Nikko – Located north of Tokyo with 2 hours by train, Nikko is one of the most popular day trips from Tokyo. It is a lovely hillside town with an impressive amount of Buddhist temples and shrines tucked away in the green and lush forest.
Hakone – A onsen town to experience the natural hot spring bath in Tokyo. It's also famous for beautiful nature such as Lake Ashi, and Owakudani Hell Valley, and also a chance for you to see Mount Fuji up close (depending on the weather).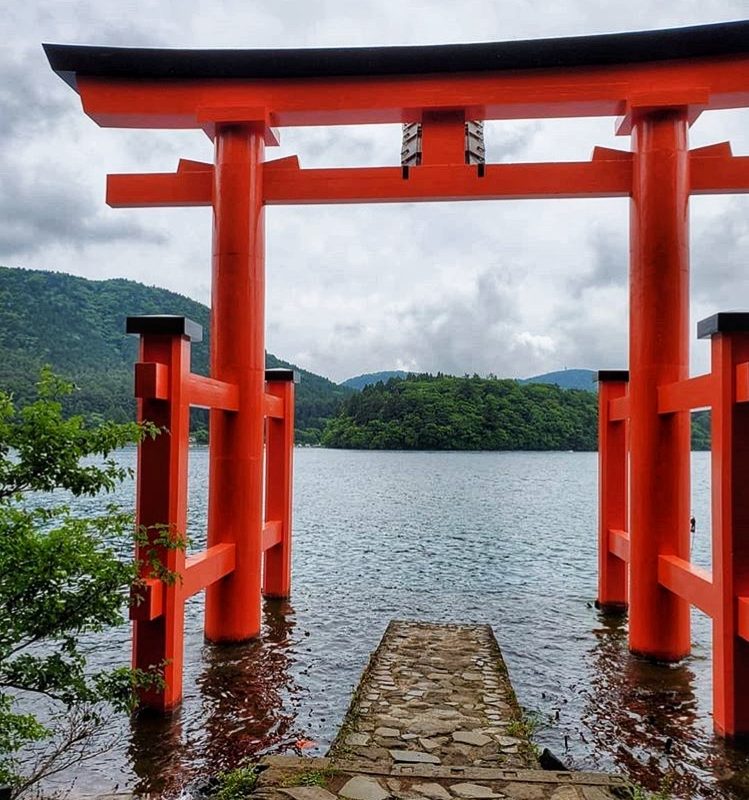 Kamakura – A beach-side little town with about a 1-hour train journey from Tokyo. Kamakura's highlight is the stunning old Buddhist temples with a tall bronze statue of Amida Buddha, completed in 1252.
Fuji Five Lakes and Mt Fuji – A lovely area with five lakes surrounding Mt Fuji with about 2 hours by train from Tokyo. The Kawaguchi-ko is the most popular lake among the five lakes, and several temples and shrines can be planned into your Japan itinerary. The Red Chureito Pagoda with Mount Fuji in the background is one of the popular attractions in the Fuji Five Lakes area.
After enjoying a number of great days in the Kanto region, it's time to head on to your next destination!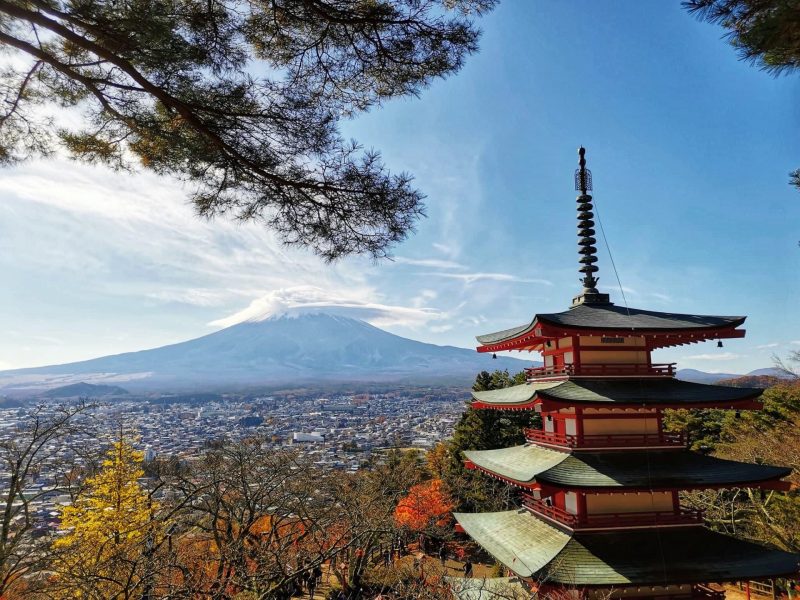 To save up on transportation costs, consider getting the transport passes to get around Hakone and Fuji Five lakes areas.
Hakone Free Pass (from ¥4,600) – Valid for two or three days, can be used for unlimited travel on eight transportation options including the Hakone Tozan Train, Hakone Tozan Bus, Hakone Sightseeing Cruise, Hakone Tozan Cable Car, and Hakone Ropeway.
Hakone Kamakura Pass (from ¥7,000) – Valid for three days, unlimited use of all transportation options in Hakone areas and also to Kamakura. The transportation option also included all Odakyu Lines (Odakyu Odawara Line, Odakyu Enoshima Line, Odakyu Tama Lines, and Enoden trains between Fujisawa and Kamakura.
Read more on how to visit Hakone in the budget way: The Ultimate Hakone itinerary with Hakone Free Pass.
What To Eat in Kanto Region
Make sure to taste the mouthwatering Japanese cuisine when traveling in Tokyo city. There is so much delicious food to eat in Japan, from Michelin star Restaurants, and local traditional cuisine, to cheap budget food. Just grab a hot bowl of steaming ramen and slurp away just like the locals.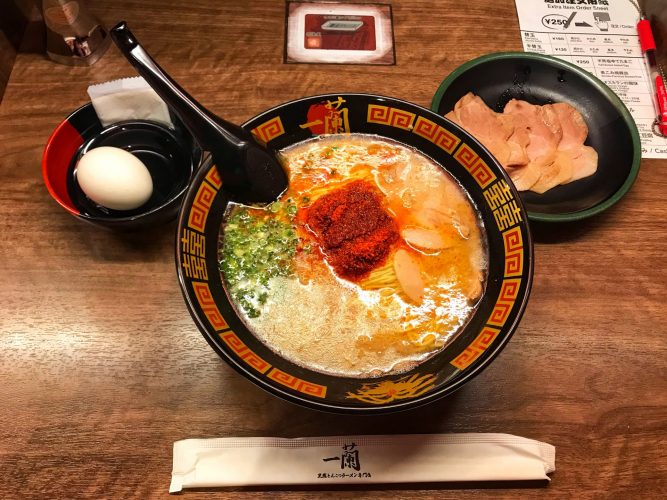 Related Food blog in Tokyo and Kanto Region for you if you're looking for what to eat in Kanto Region.
You may also read our Tokyo food Guide on what Japanese dishes you must try when visiting Tokyo.
Where To Stay in Japan: Kanto Region
Tokyo has an incredible variety of accommodation available with several great places to stay in Tokyo that will suit any travel style. Accommodations in Tokyo can range from the world's most luxurious hotels, mid-range business hotels, ryokans (Japanese style inn), bed and breakfast, lodges, and budget hostels.
If you're looking for a great place to rest your head, click here to read our Ultimate Guide to where to stay in Tokyo.
We recommended staying in the Shinjuku area due to its convenience and close to the main transportation hub for the JR train, buses, and metro system.
Shinjuku Top Pick: Hotel Sunroute Plaza Shinjuku is our best pick and we loved it. The price is reasonable, featured comfortable rooms with excellent service and location, close to the subway/train station Shinjuku. The JR train station is within walking distance. There are plenty of excellent restaurants and eateries nearby. Extremely popular and rooms also run out fast.
Alternatively, Shinjuku Prince Hotel is located right next to the lively Kabukicho area. So you can find a lot of eateries and restaurants nearby. Added, it is only a 5-minute walk from JR Shinjuku Station. Spacious and clean room to make a comfortable stay.
Not quite what you're looking for? Click here to browse the best deals on hotels in Tokyo.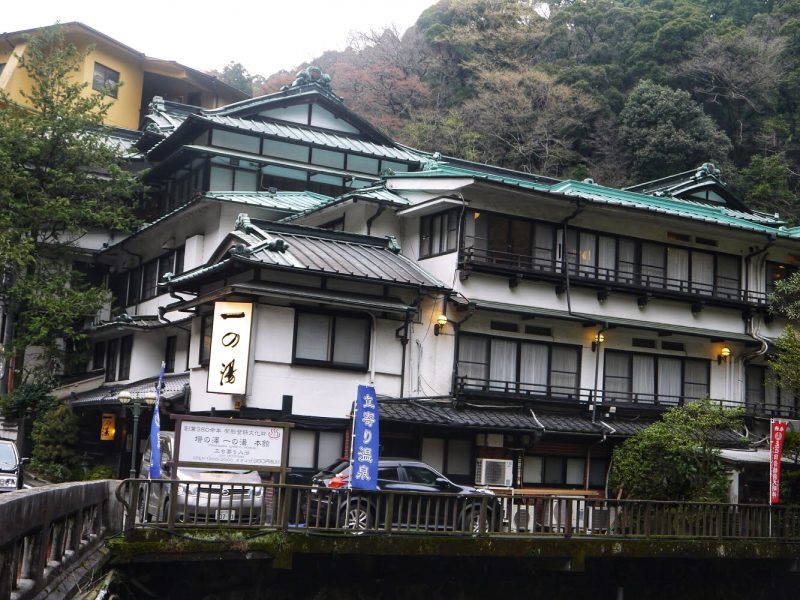 It is also best to plan to stay one night in the traditional ryokans, such as Hakone to soak into the natural hot spring bath to experience the Japanese culture in style. Our top recommendation especially for first-time travelers is Tonosawa.
Nestled in the arms of a picturesque valley, this area is renowned for its hot spring bath and quieter place to base yourself on a trip to Hakone. The historical Ichinoyu Honkan and Fukuzumiro are the perfect picks.
It can be difficult to find the best stay in Hakone, click here to read our ultimate guide to where to stay in Hakone.
Japan Itinerary 2nd Stop: Kansai Region
Next, heading to the Kansai region to continue Japan's adventure. Here, you will explore Kyoto, Osaka, Nara, Uji in this part of Japan itinerary. Take note that it takes around 3 to 4 hours by bullet train (shinkansen) to get to Kyoto from Tokyo. With that said, the Japan itinerary for the first day in the Kansai region should be fewer, but depending on your arrival time, it's still possible to do a lot.
The ideal Japan itinerary in Kansai region is as below:
Day 6: From Tokyo to Kyoto. Half-Day Trip to Uji.
Day 7: Southern Higashiyama at Kyoto.
Day 8: Kyoto West Area: Arashiyama and Kinkajuji.
Day 9: Day Trip to Nara.
Day 10: From Kyoto to Osaka. Exploring Osaka.
Day 11: Osaka.
Of course, depending on your travel plan, you can freely swap the day arrangement or attractions in your Japan itinerary!
Related Read for Japan Itinerary at Kansai Region:
Things To Do in Japan Itinerary (Kansai Region)
Before continuing on the Japan itinerary in the Kansai region, make sure you understand how to travel from Tokyo to Kyoto and Osaka. The main golden route in Japan, Tokyo, Kyoto, and Osaka are connected with the Tokaido Shinkansen line. This line offers the fastest and smoothest way for traveling between Tokyo station, and Shin-Osaka or Kyoto stations, included with the Japan Rail Pass.
Here you'll know why you need a Japan Rail Pass for your Japan itinerary if you're planning to travel between Kanto and Kansai region. A standard Tokyo to Kyoto trip with the JR Pass takes up to 140 minutes at ¥13,080, depending on train type.
Speed Train running between Tokyo, Osaka, and Kyoto:
Nozomi trains are the fastest with only 140 minutes at about ¥14,000 with seat reservation and ¥13,080 on the non-reserved seat. Not included in JR Pass.
Hikari trains slightly slower at 160 minutes with seat reserved cost at ¥13,500 and non-reserved at ¥13,080.
Kodama trains take about four hours with a seat reserved at ¥13,500 and non-reserved at ¥13,080.
If you are using JR Pass for a round trip between Tokyo and Kyoto, your remaining ride is FREE! Do your smart calculation and get the Japan Rail Pass!
Once everything is settled and check in to your hotel in Kyoto, it's time to kick start again your Japan travel itinerary in the Kansai region.
Kyoto
One of the most iconic cities to visit on any Japan itinerary is Kyoto, Japan's historical and cultural capital. Known for its grand colorful Shinto shrines, ancient Buddhist temples, and fantastic Japanese gardens, Kyoto is an incredible city to visit no matter what kind of Japan route your find yourself on.
Take at least two days to explore the city to its fullest, taking in all of the main sites like the Kiyomizu-dera, Arashiyama, the Fushimi Inari Shrine, and many others. Remember, no Japan trip is complete without a visit to Kyoto, it is mandatory!
Southern Higashiyama Kyoto
Located along the slopes of Kyoto's eastern mountain, the Southern Higashiyama is a preserved historic district and very popular in Kyoto. The notable attractions include the grand Kiyomizu-dera Temple, the cozy streets of Ninen-zaka and Sannen-zaka lined with traditional wooden buildings, and the Yasada Pagoda.
Besides, it is a good idea by wearing the kimono and exploring this area to experience the feel of 'old Kyoto'. You'll definitely fall in love with Kyoto here and I highly recommend doing it in the unique atmosphere of Kyoto.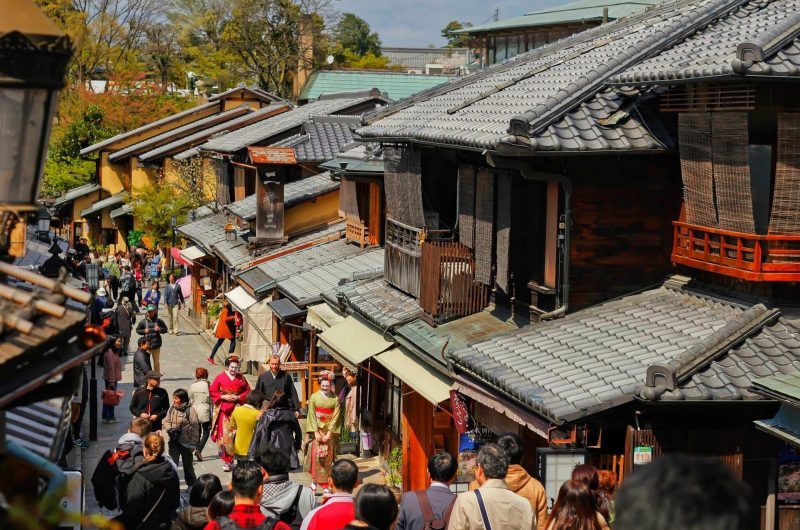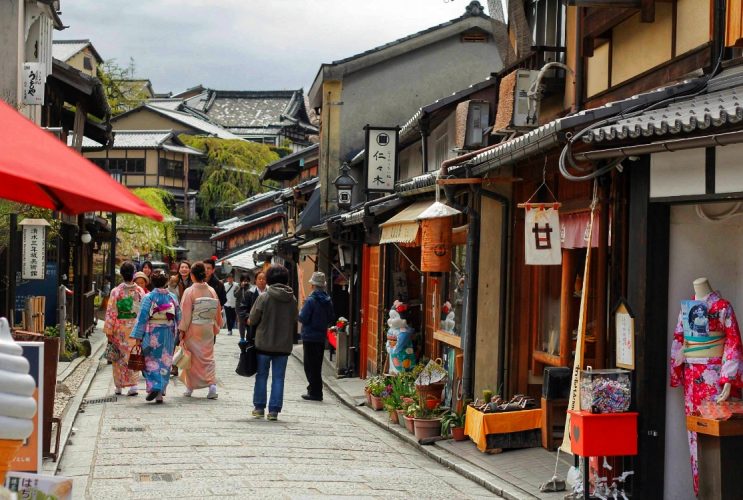 Kiyomizudera: A famous temple in Kyoto that's listed under the UNESCO World Heritage. Best known for its wooden stage that stretches out to the hillside as it offers great views over the cherry and maple trees. (Admission is ¥400).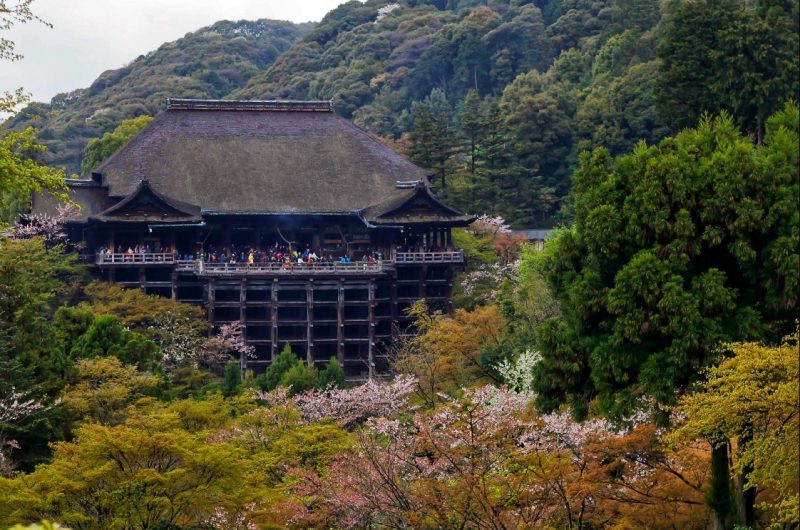 Fushimi-inari: Famous for the arcades of vermillion torii gates. One of the most important shrines in southern Kyoto that you absolutely must NOT miss! From the main base building, there are thousands of eye-catching torii leading to the forest of Mount Inari. The hike takes about 3 hours but you're free to stop halfway and return to the base whenever you like.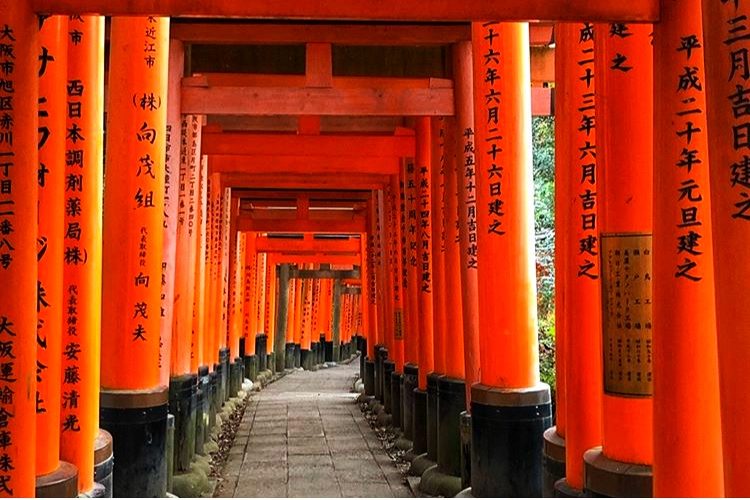 Kyoto West Area
Located on the west side of Kyoto, Arashiyama is another must-visit in Kyoto and is particularly popular during the spring and autumn season. Arashiyama is full of incredibly interesting things to do and offers so much beyond its main sights.
Plan your Japan itinerary by riding the Sagano scenic sightseeing train to Arashiyama, taking the Hozugawa River Boat ride, enjoying the scenic walk under the famous bamboo groves, and crossing the Togetsukyo Bridge, or visiting the Monkey Park Iwatayama.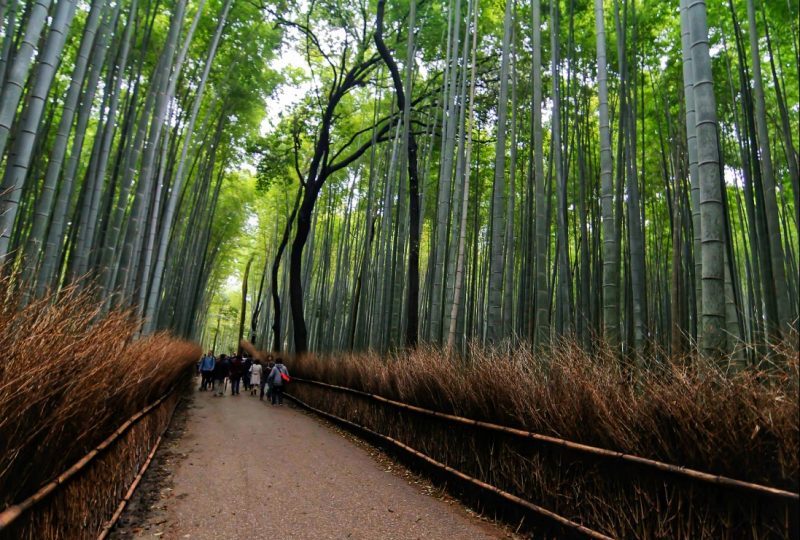 To avoid the crowd, I recommend coming to Arashiyama in the early morning. And you can also pre-book your Sagano scenic Train ticket via Klook to enjoy the mountain view at the Japanese village, riding along the Hozugawa River.
Related Read: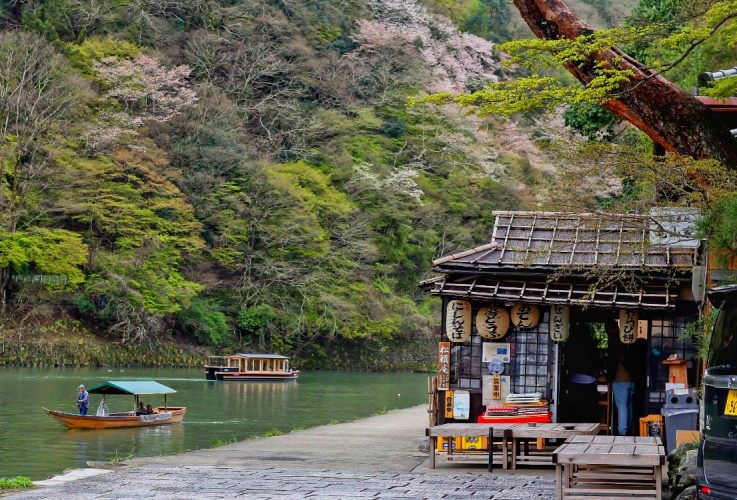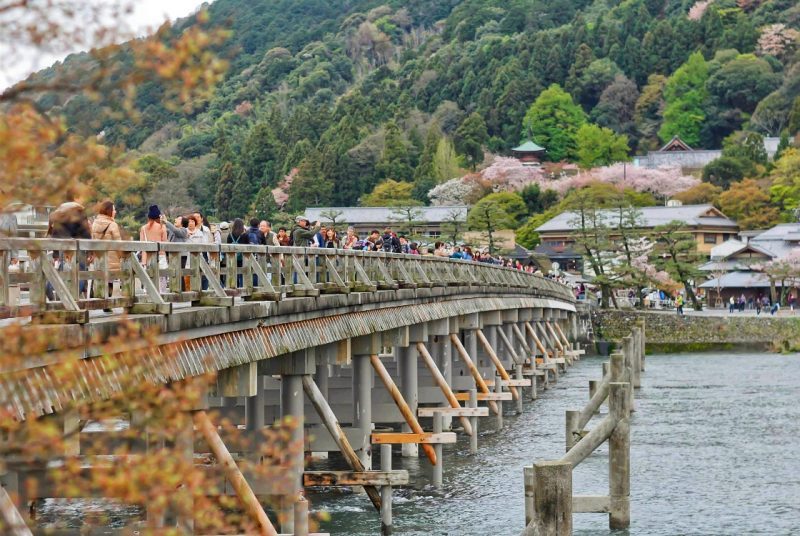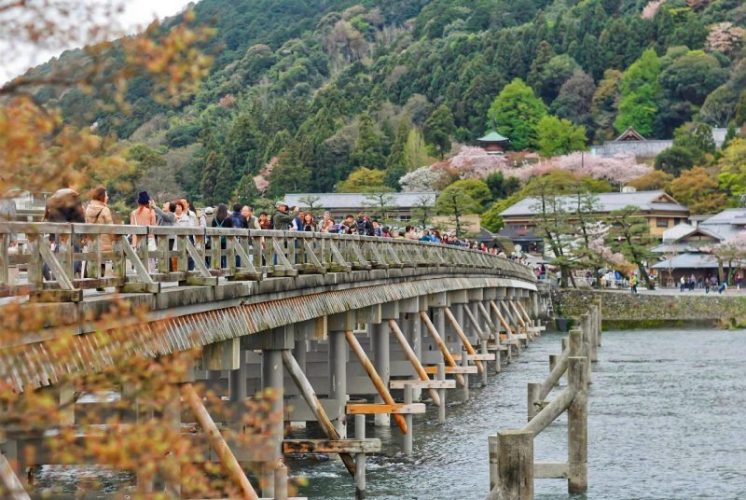 Kinkakuji: Another popular sight in Kyoto. The Zen temple is completely covered in gold leaf with golden shiny color. You can enjoy its impressive architecture as it overlooks a picturesque pond. Just follow the path and walk around the lake to marvel at the famous Golden Pavillion floating on its small lake.
Check out our trip to Kinkajuji from Arashiyama.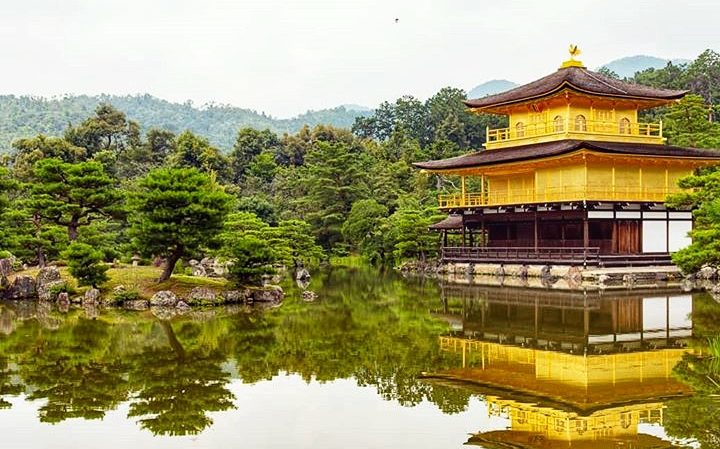 Gion: Kyoto's historic neighborhood and offers a fascinating glimpse into Japan´s history. Some of the houses are best preserved from the Edo period until today. It is also Kyoto's most famous geisha district. A lot of visitors come and visit with the hope to catch a glimpse of a Geiko as she hurries through the streets.
Pontocho: This is a dining area that's packed with restaurants offering a wide range of choices from local to foreign cuisines.
Nishiki Market: Known as "Kyoto's Kitchen", this is a long yet narrow shopping street that features over 100 lively shops and restaurants. A great spot for you to visit for your Japan itinerary if you want to buy any fresh produce or Kyoto specialties.
If you still have some more time, there are still many notable temples and shrines that does not include in this Japan itinerary. The Nanzen-ji Temple, Ginkaku-ji Temple, Nijo Castle, Toji Temple, Kyoto Imperial Palace, and many more are worth spending time exploring in Kyoto.
Day Trip in Kansai Region: Nara
Because you have the time if you're following this particular itinerary, it is also a great idea to go on a day trip from Kyoto. One of the most popular is the Nara, which is only about an hour from Kyoto. You could also head to Uji, which is also a great place to visit for its traditional green tea and historical shrine.
Both Nara and Uji are located between Kyoto and Osaka. So it is flexible to interchange if you want to plan for the day trip from either location.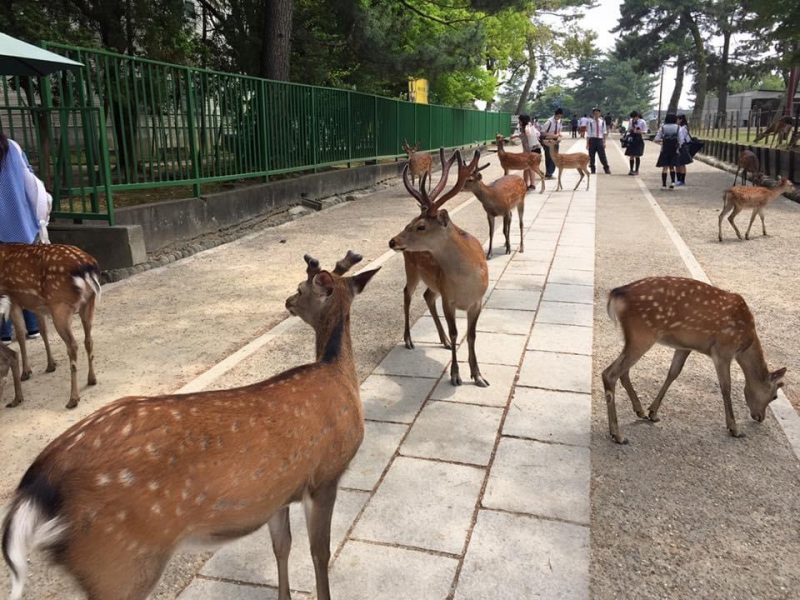 Nara: It is always a great idea to plan a day trip to Nara from Kyoto or Osaka. The traveling journey takes about 1 hour by train. You can venture into the Nara district for its historic treasures and adorable deer park.
Deer Park: The large park in the center of Nara is home to thousands of wild free-roaming deer. In the Shinto religion, deers are considered messengers of gods and Nara made them as a symbol of their city. Feed them by buying the crackers that are sold all over the park at a low cost. Do be careful though as they can get quite playful some times.
Todaiji Temple: One of the landmarks in Nara. The Big Buddha hall, Daibutsuden is the world's largest wooden structure and houses Japan's largest bronze Buddha statue.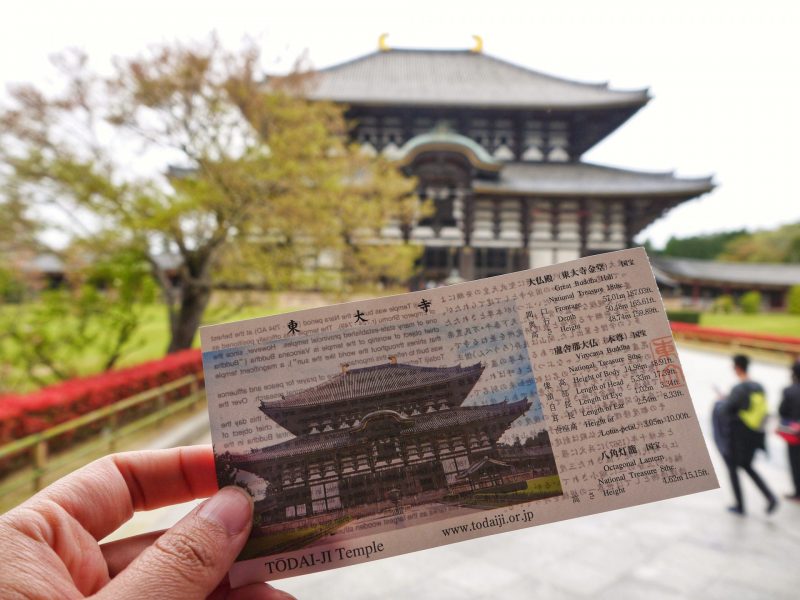 Day Trip in Kansai Region: Uji
Uji is more like a hidden gem with peaceful charm yet historical importance. It takes approximately 20 minutes by train from Kyoto Station. It is famous for its high quality green tea products and historical shrine. So don't forget to taste the matcha green tea and dessert in Uji.
A famous temple in Uji is the Byodoin Temple. The sight of its Phoenix Hall reflected in the pond's surface has a beauty that is beyond imagination.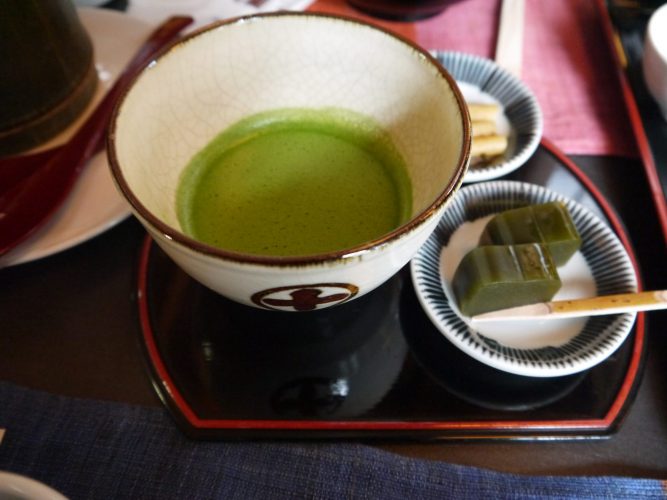 Osaka
Next, it's time to explore the amazing Osaka, the second-largest metropolitan in Japan after Tokyo. This wonderful city is best known for its grand shogunate Osaka Castle, and also a popular kitchen hub for some of the best restaurants in Japan.
Japan Travel Tips:
Osaka Amazing Pass
gives you free entry to around 40 different attractions, discounts at restaurants and shops as well as free rides on all the buses and local trains (except JR lines) in Osaka. Choose from 1-Day or 2-Days to experience the true vibe of Osaka.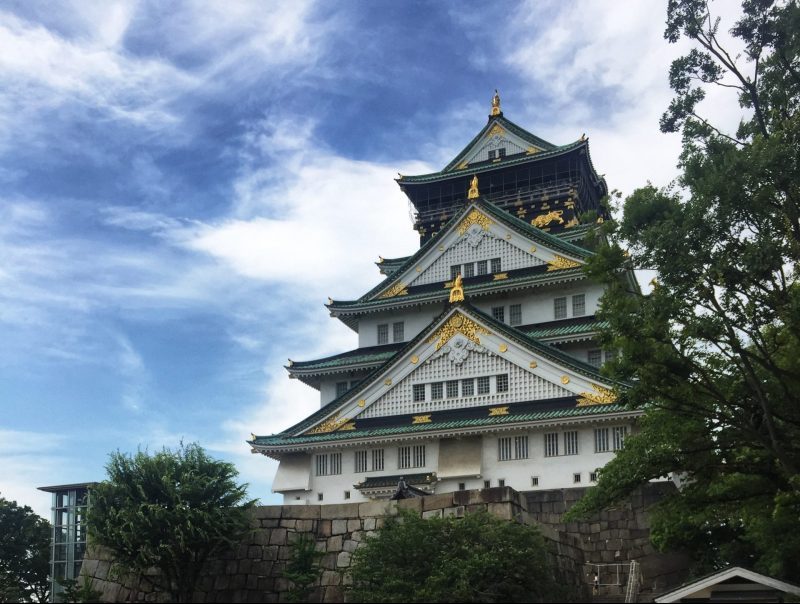 Osaka Castle: An iconic Osaka landmark, one of the few historical sights in the modern city of Osaka since the 16th century. This Japanese castle has been destroyed during the war and restores to its original with the support of the government and the Osaka people. The exterior was designed to what it looks like centuries ago, but the interior is utterly modern with air-conditioned and lifts supported.
Kuromon Ichiba Market: If you're looking for a fresh seafood market in Osaka, this is the place to go to for your Japan itinerary. A lively covered market full of the shop selling local produce and a huge variety of fresh seafood. Taste the sea urchin, fugu fish, scallop, gigantic crab, or the toro from any one of the stores here.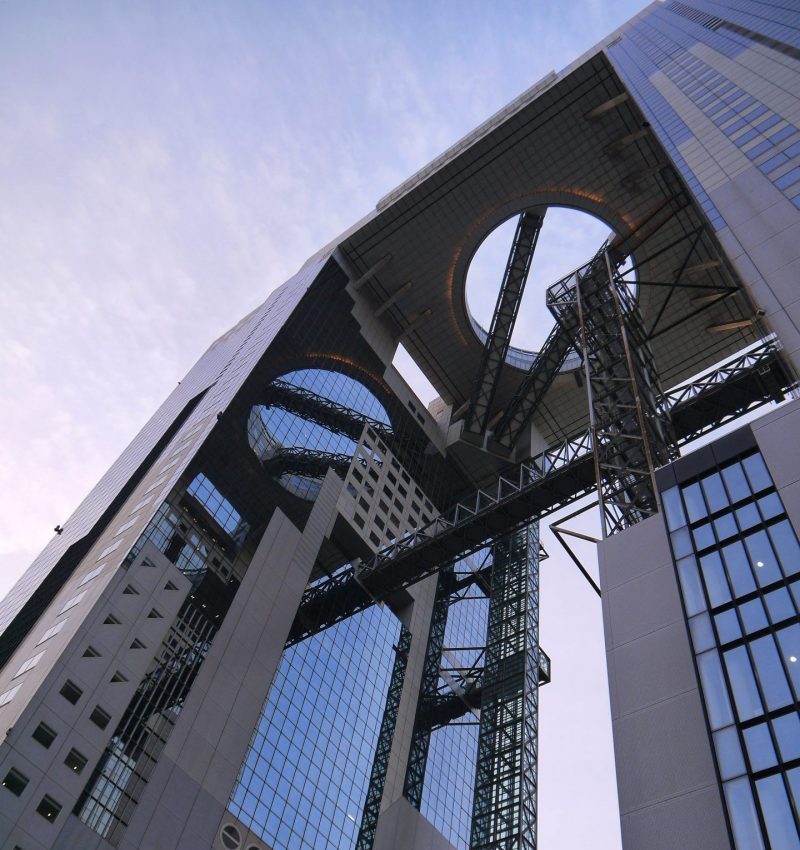 Umeda Sky Building: A 173-meter unique building design consists of two towers connected by the "Floating Garden Observatory" on the 39th floor. Don't miss out on the photo opportunities on the long escalator that leads to this observatory!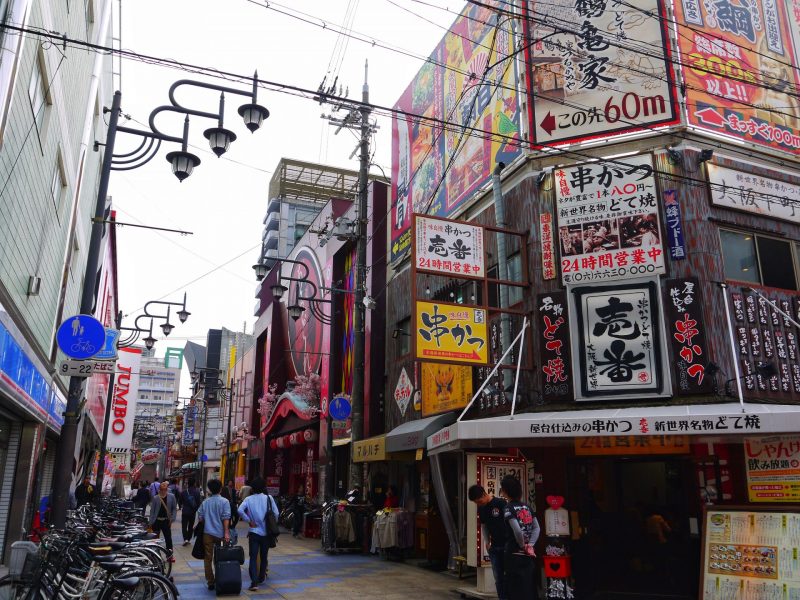 Shinsekai: An entertainment district in the early 20th century but was neglected in the decades afterward. It is now is full of uniqueness and memorability with many nostalgic and vintage things. Visit the Tsutenkaku Tower (the symbol of the district) and taste the kushikatsu (battered deep-fried foods) in Shinseikai.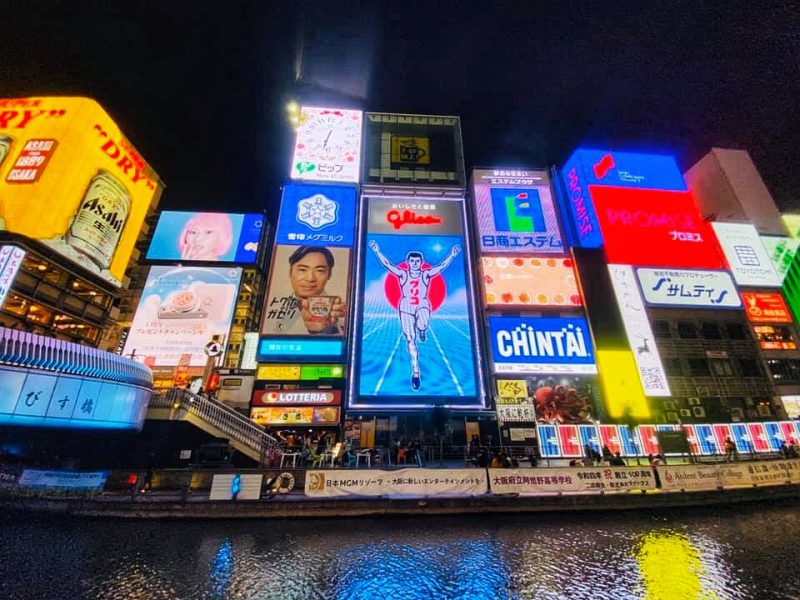 Dotonbori: A lively entertainment area that runs parallel to the Dotonbori canal. In Dotonbori, you'll find it full of shops, restaurants, and bars with eye-catching billboards and neon lights. The signature Glico's Running Man signboard is located at Dodonbori. Make sure that you visit here at night!
Unique Attractions in Kansai Region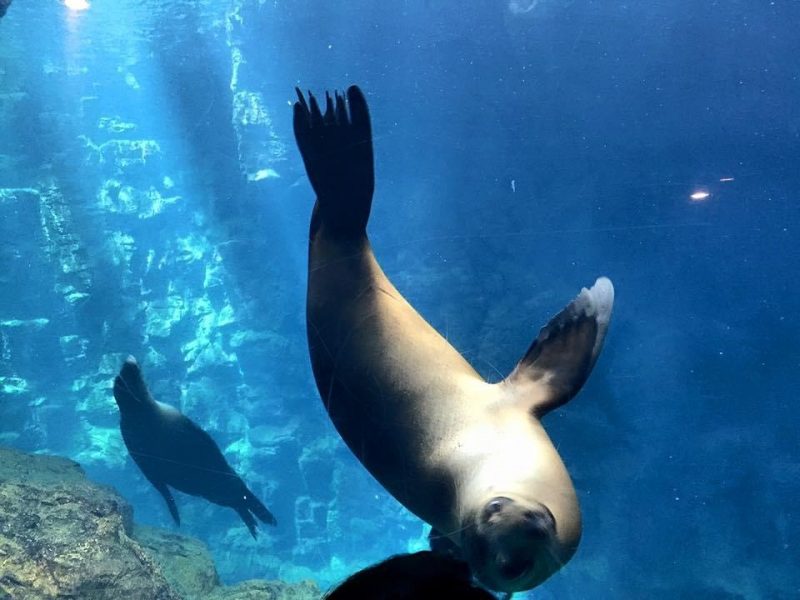 There are also some unique attractions that worth to coupled into your trip in Kansai region.
Universal Studios Japan needs a little introduction. It's one of Osaka's most visited attractions, and worth to spend your time in this famous Theme Park. Favorite attractions include the newly open Mario Adventureland, The Wizarding World of Harry Potter, the Minions, Transformers, and Jurassic Park!
Universal Studios Japan (USJ) with 1, 1.5 and 2-day Studio Pass
Osaka Aquarium Kaiyukan was an amazing experience and would recommend this to anyone who loves sea creatures. It is one of the world's largest aquariums, with over 600 species of animals and witness aquatic animals of the Pacific Rim in the recreation of their habitats.
Skip the ticket queue with Klook voucher!
What To Eat in Kansai Region
Osaka is known as one of the ultimate food destinations in Japan. It is a city with passionate food lovers and an abundance of things to eat. Takoyaki (Octopus Ball), Okonomiyaki (Japanese Savory Pancake), Kushikatsu (Battered, Deep-Fried Skewer), ramen, sushi, and more.
A variety of food and restaurants can be found in Osaka. If you're not sure where and what to eat, the two main places to try a variety of food are Dotonbori and Ichiba Kuromon market.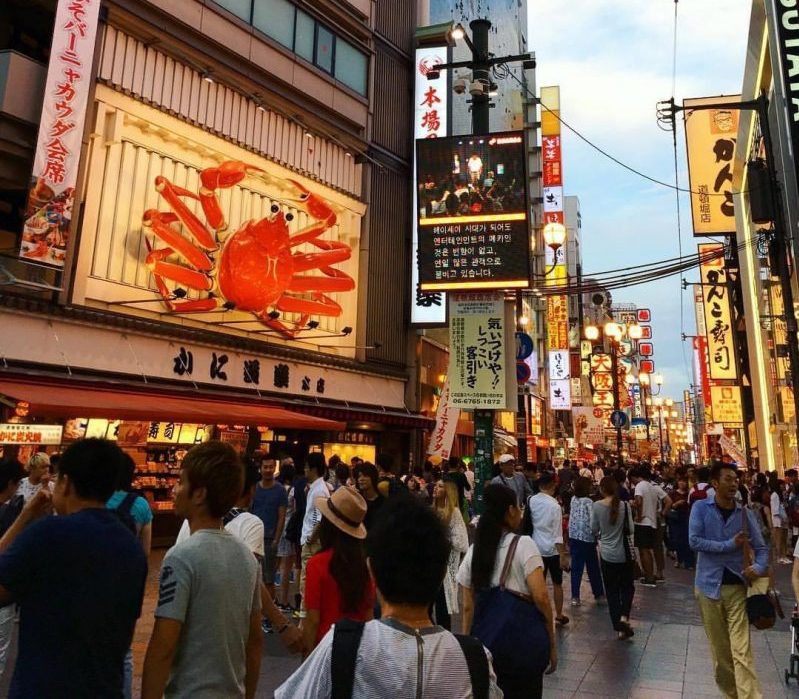 Dotonbori — Probably the best place in Osaka to get your fill of street food, you can find mouth-watering snacks here for really affordable prices. One of the must-tries is Takoyaki!
Kuromon Ichiba Market — One of the top spots for fresh seafood, you can find various stores selling freshly cut sashimi don for as low as ¥380, ramen bowls for ¥250, as well as oysters and grills on sticks.
For more food options in Osaka! Check out our Osaka Food Guide.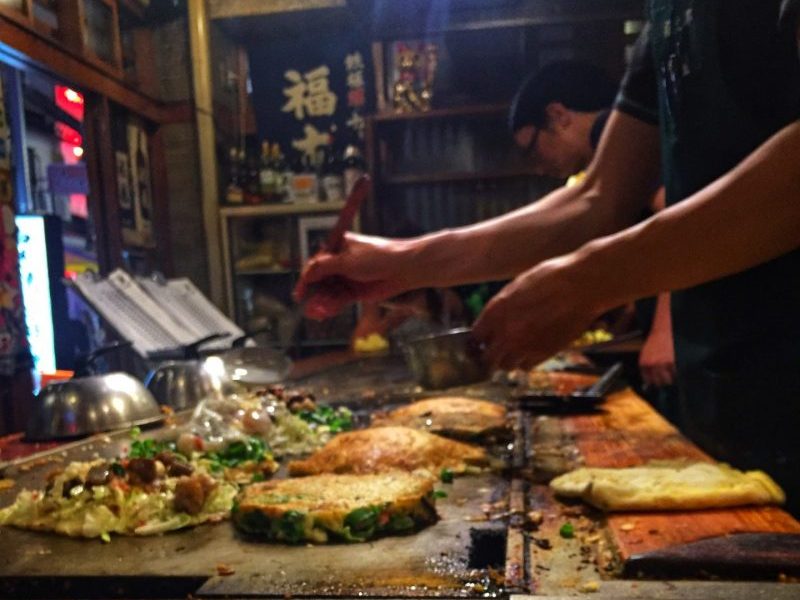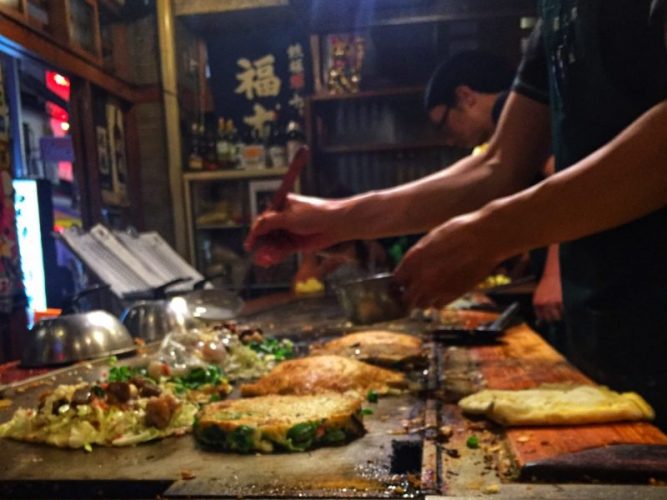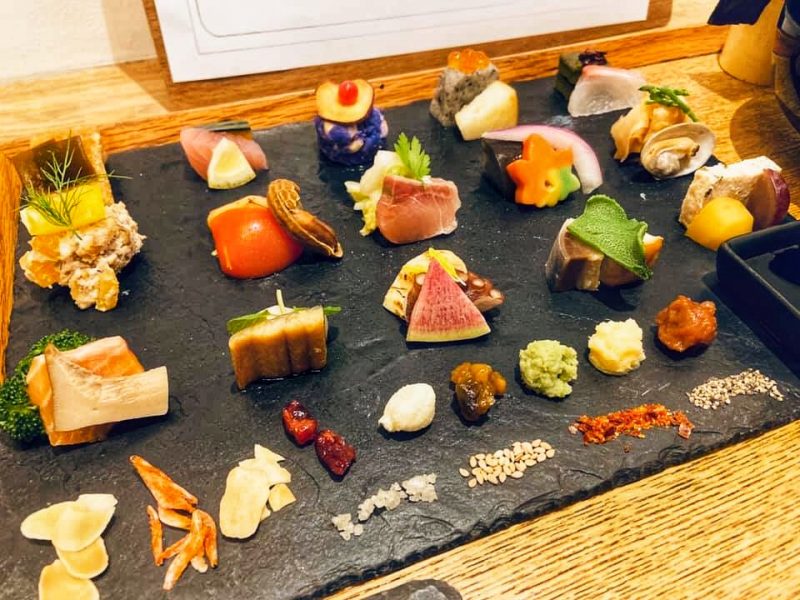 While food in Kyoto is more focus on traditional local dishes which required good quality of water to produce. You can have a good taste on Tofu, Sake, soba, or some of the modern and traditional twist food for your food journey in Kyoto.
Related Kyoto Food Blog: Top 7 Must Eat Food in Kyoto.
Where To Stay in Japan: Kansai Region
To ease on your Japan itinerary for where to stay in the Kansai region, we recommended staying in Kyoto and Osaka when planning on your Japan itinerary for Kansai region. Depend on your preferences, each area have their advantages and what type of accommodations you are interested in.
Best Stay in Kansai Region: Osaka
Osaka is the major city and a vibrant hub of the Kansai region. It has well-connected public transport with JR Shinkansen, speed trains, local trains, busses in the city. Food lovers would love to stay in the city because it is a food paradise with a variety of good choices. Osaka is not just about food, but it's a great place to start your journey in Kansai and a handy base for most adventures and tourist hot spots. The accommodation ranges are also very wide, and great choices from luxury high-end hotels to the budget hostel.
Best Value: Cross Hotel Osaka is located about a 5-minute walk from the Namba Station Midosuji Line. This 4-star hotel by far is one the most popular hotel in Osaka and always the top pick of travelers. The location is fantastic which situated between Dotonbori and Shinsaibashi. That's mean all the restaurants and shopping arcades are within walking distance. All rooms have comfy beds and there are a lot of rooms to choose from. Personally, Cross Hotel Osaka is a perfect place for families and all kinds of travelers. Room running fast, make sure to book earlier.
Click Here to check the best current rates and availability of Cross Hotel Osaka.
Popular Pick: Nest Hotel Osaka Umeda is a 3-star hotel situated nearby Umeda Station. It is a decent chain of business hotels in Japan. All rooms are cozy and modern. Very suited and practical for the traveler who looks for a comfortable stay. Reasonable price tag too!
Click Here to check the best current rates and availability of Nest Hotel Osaka Umeda.
Best Stay in Kansai Region: Kyoto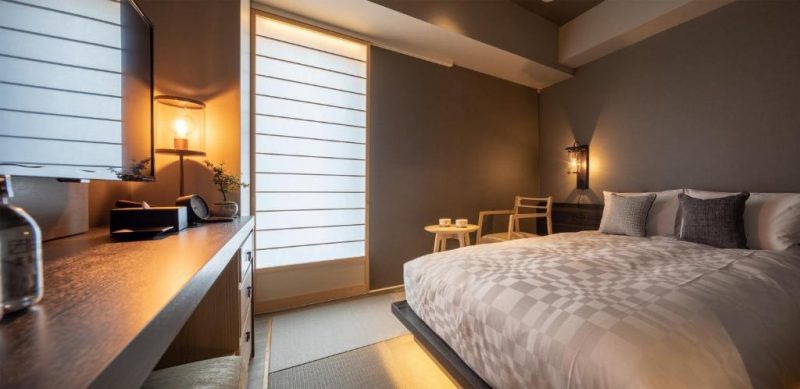 Kyoto is one of the best stay to stay in Kansai region. It is a perfect stay for lovers of history thanks to its sprawling tapestry of iconic temples, Shinto shrines and prominent buildings. If you would like to stay in a ryokan, a traditional Japanese Inn, where you sleep on futon mats and eat a traditional Japanese dinner then Kyoto has more Ryokans than any other city.
Best Stay: Hotel Resol Kyoto Kawaramachi Sanjo is another popular pick in Kyoto. You will fall in love with this cozy hotel once you walked in. The environment is so tranquil and serene with various styled rooms available. Perfect location at Kawaramachi Sanjo within walking distance from station, cool modern decor with elegant Japanese elements. Most importantly, this beautiful historic hotel is offering rooms at a reasonable price.
Click Here to check the best current rates and availability of Hotel Resol Kyoto Kawaramachi Sanjo.
Japan Itinerary 3rd Stop: Chubu Region (Option)
Lastly on the Japan itinerary is the Chubu region. In fact, the Chubu region is my favorite travel destination of all. Many notable attractions are worth to into your Japan itinerary. Here is the best pick from my travel experience with all the highlights that you're not gonna miss. We have considered the traveling time and interest in below Japan travel plan, and you're welcome to change according to your needs. Our recommendation attractions included.
The ideal Japan itinerary in the Chubu region with 5 days is as below:
Day 12: From Osaka to Takayama.
Day 13 – 14: Kamikochi and Stay in Hirayu Onsen
Day 15: Shiragawago.
Day 16: Kanazawa.
Day 17: Tateyama Kurobe Alpine Route.
Day 18: Matsumoto.
Things to do in Japan Itinerary: Chubu Region
Takayama
Takayama: If you're looking for a thoroughly old and authentic traditional Japanese village, traveling to the city of Takayama is a must. It is a beautifully preserved old mountain city located in northern Gifu Prefecture in the heart of the Japanese Alps. Strolling in Sanmachi Suji with beautiful old preserved streets lined with charming old wooden houses with small shops, cafes, and restaurants.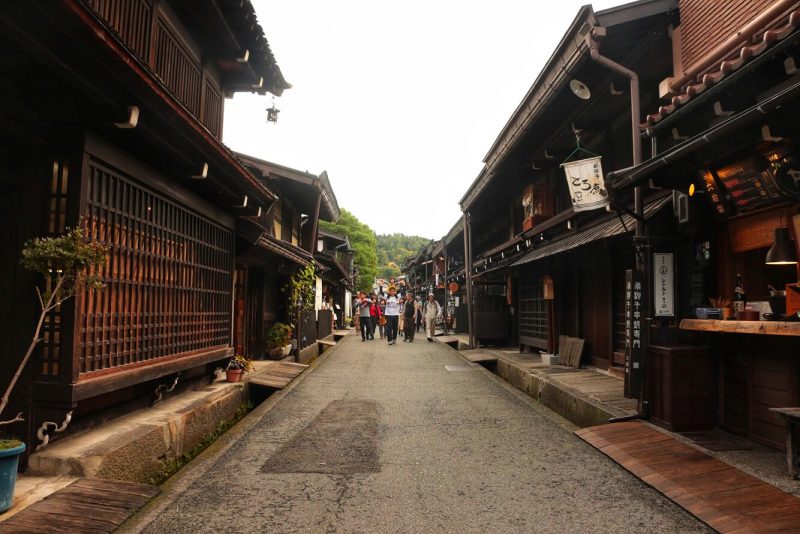 Sample some local specialties such as Hida beef sushi, Mitarashi Dango (savory skewer rice ball topped with soy sauce and sesame paste), and taste the local sake. It all makes you feel like you are back in the old Japanese Edo period.
Check if your Japan itinerary falls within the famous Takayama Festival, one of Japan's best festivals. It is held in the old town twice a year, in spring (14th – 15th of April) and autumn (9th – 10th of October), a great fun experience.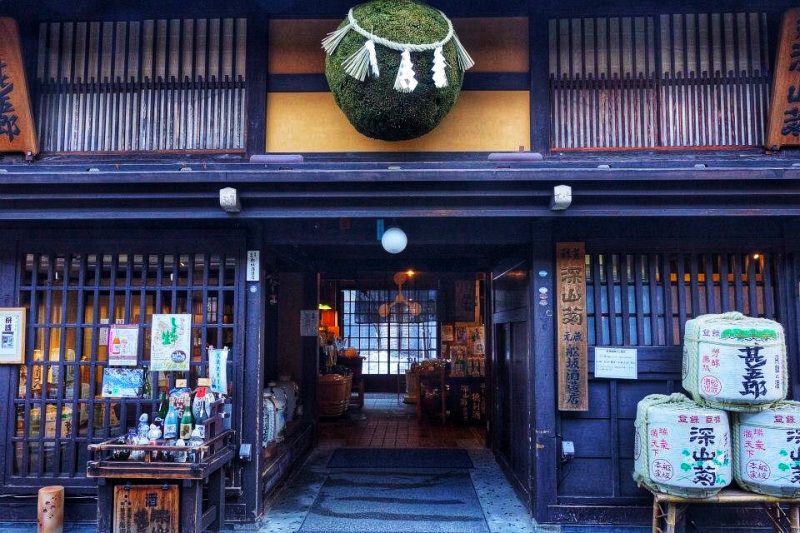 We loved Takayama and recommended spending at least one day in the beautifully preserved old city of Takayama. Many budget accommodations and nice ryokans (traditional Japanese inns) that you can consider spending one night here.
Where to Stay: Located within the historical area in the central town, this delightful Hotel Wood Takayama gains its popularity. The Takayama's top attraction, Sanmachi street is just a door away. This brand new hotel has a beautiful contemporary design and traditional touch, ideal for unwinding after a day of adventures. Extremely popular and room easily fully booked.
Getting To Takayama from Osaka:
The simplest and most comfortable way to travel between Osaka and Takayama is to take the Limited Express Hida which runs directly between Osaka Station and Takayama Station in around 4 hours and 20 minutes. There is only one train service each day which leaves in the morning.
Alternatively, you can take the Tokaido Shinkansen from Shin-Osaka Station to Nagoya and then change to the Hida service there. The train journey takes about 3 hours and 45 minutes, and you can consider spending a little time exploring Nagoya city.
The Japan Rail Pass fully covers the Limited Express Hida and also covers shinkansen services between Osaka and Nagoya, except the Nozomi train.
Kamikochi and Hirayu Onsen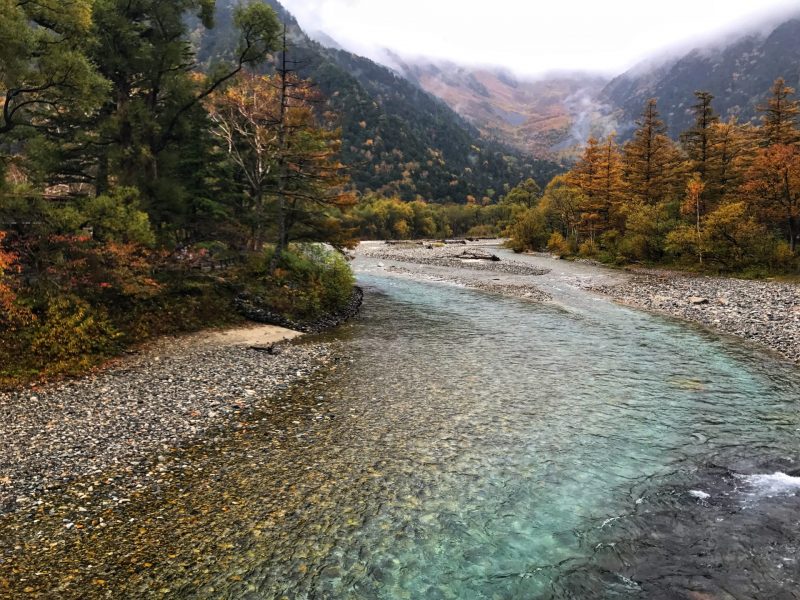 Kamikochi: A perfect day trip from Takayama for hiking in the Japanese Alps. It is Japan's best kept secret and preserved in its natural state. Many travelers are coming along the way to Kamikochi for its stunning scenery, alpine flora, wildlife, and plants.
The whole journey took us about six hours, hiking along the beautiful Azusa river. End your hike by staying one night in traditional ryokans in Hirayu Onsen.
There are many traditional onsen ryokan in the Hirayu Onsen region. We stayed in the Suimeikan Karukaya Sanso (水明館 佳留萱山荘) is a hot spring paradise located in a gorgeous remote valley. It featured amazing hot spring variety with a splendid view of the mountains.
Note: Close for renovation (2022)
Shirakawago
Shirakawa-go: One of the popular attractions in Japan's itinerary and listed under UNESCO World Heritage Sites. It is a small, picturesque traditional village in Japan with the signature Gassho-style farmhouses. The Gassho-zukuri Houses is a unique praying hand design with a steep slanting thatched roof system. Many of them are already 250 years old and most of them are now museums and restaurants.
Stroll around the narrow streets and admire the famous gassho-zukuri farmhouses in Shirakawa-go. For more info, read the Shirakawago itinerary here.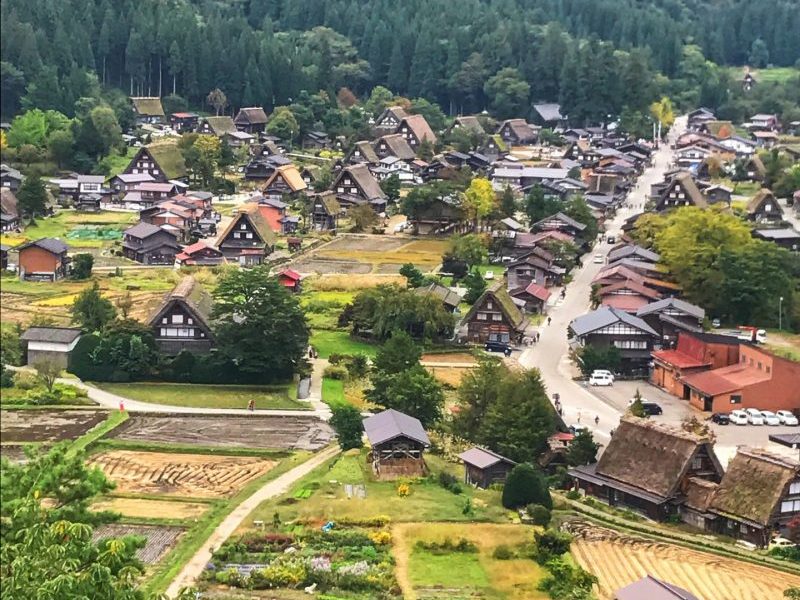 Transport Arrangement to Shirakwago:
Take the bus from Takayama to Shirakawa-go in the morning which takes about 40 minutes. Nohi bus (濃飛巴士) departs every hour, running between Shirakawago, Takayama, Kanazawa, and Toyama. When you arrived in Shirakawago, leave your luggage at the tourist center and explore the village.
At the end of the day, take your luggage and continue your travel journey to Kanazawa by Nohi bus (40 minutes). Alternatively, do a day trip back to Shirakawa-go from Takayama instead if you don´t want to bring your luggage.
The bus fare costs about ¥2,000 one way. Unfortunately, Shirakawago is not accessible by train, and JR Pass is not valid on these buses. If your Japan itinerary only covers the Chubu region, the Takayama-Hokuriku Area Tourist Pass will be covered on this.
Kanazawa
The little Kyoto in Northern Japan, Kanazawa. It is the capital of the Ishikawa prefecture and it boasts historical attractions. Spend a day wandering around Kanazawa city, sample the delicious Japanese seafood, and visit the Japanese garden, museum, and historical building here.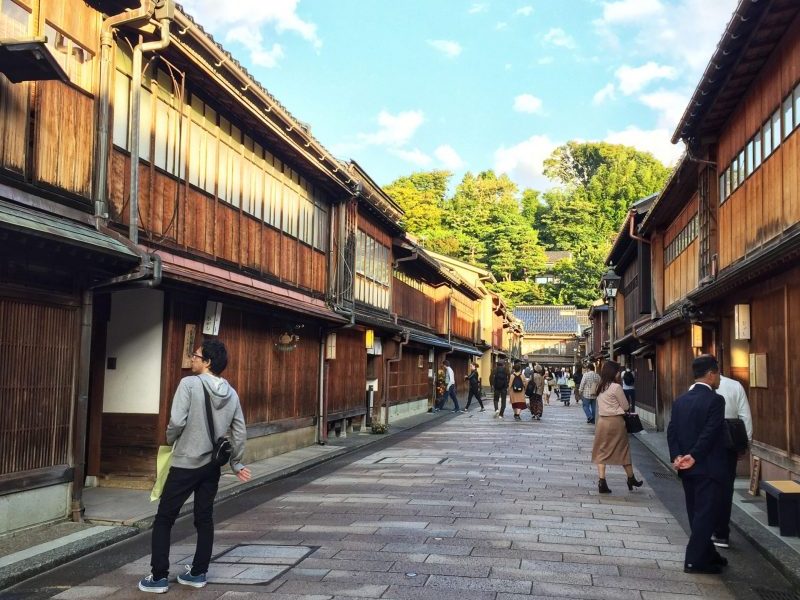 There are many things to do in Kanazawa as part of your Japan itinerary:
Kenrokuen – A Japanese Garden ranked as one of the top three gardens in Japan.
Nagamachi Samurai District – Beautifully preserved Samurai with full of Edo period atmosphere.
Chaya district – The Geisha districts with old traditional Japanese wood houses and well-preserved traditional buildings in this neighborhood.
Omicho Market – Local traditional market in Japan, selling local produce such as seafood, vegetables, fruits, and more. Best place to sample various local foods and other delicious Japanese dishes.
And Kanazawa 21st Century Museum, Historical Kanazawa Castle, temples, shrines, and more.
Where to Stay: We stayed in Hotel MyStays Kanazawa Castle, a standard business hotel in Japan at a reasonable price tag. It has the best location in Kanazawa, within walking distance from the Kanazawa station. Guests can enjoy the in-house hot spring bath which is a great plus. Click for the room availability.
Getting around Kanazawa is very convenient with excellent bus transportation services. The Kanazawa Loop Bus and Kenrokuen Shuttle Bus covered almost all the attractions in Kanazawa city. The flat-rate fee at ¥200 per ride for adults and you can get the Hokutetsu One Day Pass at Kanazawa Station.
Tateyama Kurobe Alpine Route
If you're up for incredible and unique nature activities in Japan, it's a MUST to visit the stunning mountain sightseeing route that's commonly referred to as the "Roof of Japan". You will travel across the alps of Japan by different transport means for an awesome and unique nature experience.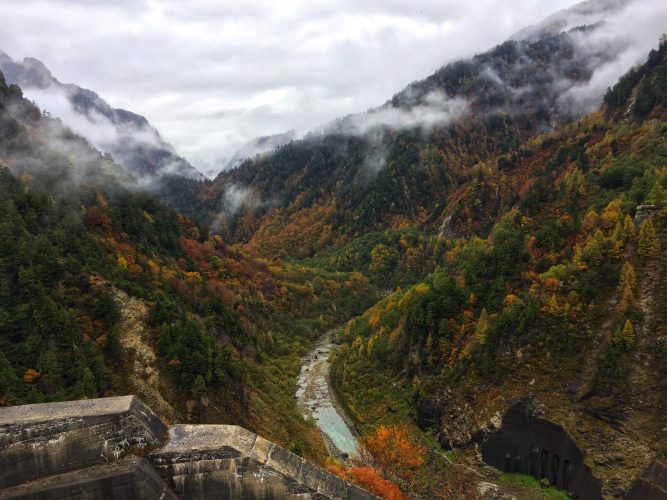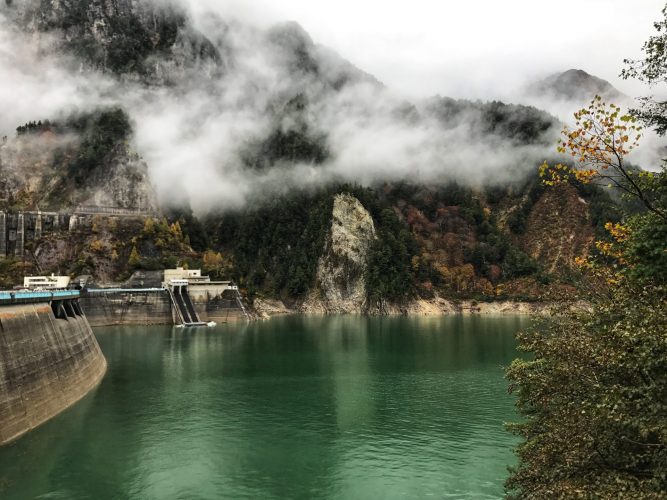 This Tateyama Kurobe Alpine Route is only open from the 15th of April till the 30th of November, as it closes during winter. The popular grand 'Snow Wall' that's open from mid-April to late June. While beautiful alpine flowers started to bloom around June with the lush green mountain range, and slowly turn their color from green to yellow and red in fall.
Remember to bring warm clothes with good walking shoes. You might experience a different season here, just like us! The scenery is changing from Autumn foliage to winter sonata during our visit to Tateyama Kurobe Alpine Route in October.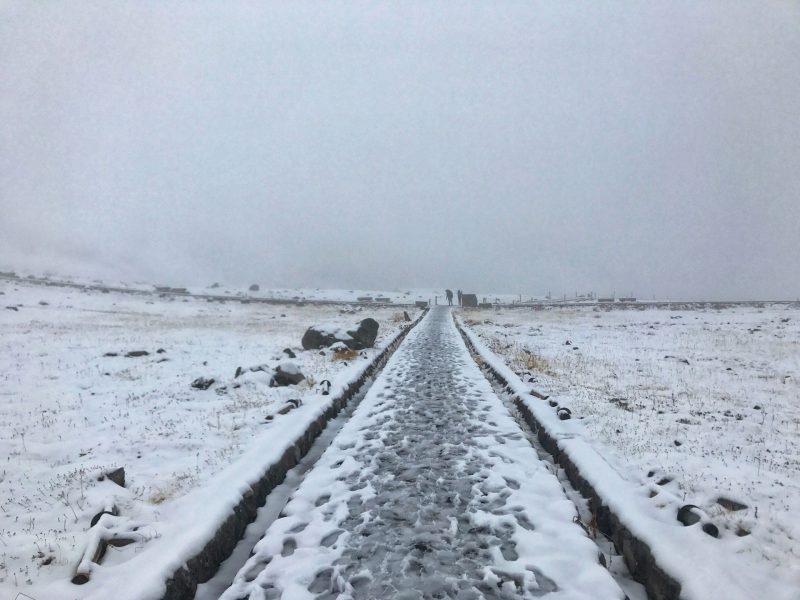 Depend on where you start your journey, either from west to east or another way round. Follow from our Japan itinerary, you can start from Kanazawa, 1 hour from Dentetsu Toyama (the start point for the Kurobe Alps). Alternatively, rest your head in Toyama if you want to start the journey early. The whole journey takes about 9 hours and you will end at Shinano-Omachi before proceeding to Matsumoto.
Take note that JR Pass does not cover the Tateyama Kurobe Alpine Route. You need to purchase the additional Tateyama Kurobe Option Ticket at ¥9,800. Highly recommended to get this option ticket to save yourself the headache.
Sound confusing? Read through the below explanation and you'll find out it is very easy to plan on the Tateyama Kurobe Alpine Route itinerary.
Matsumoto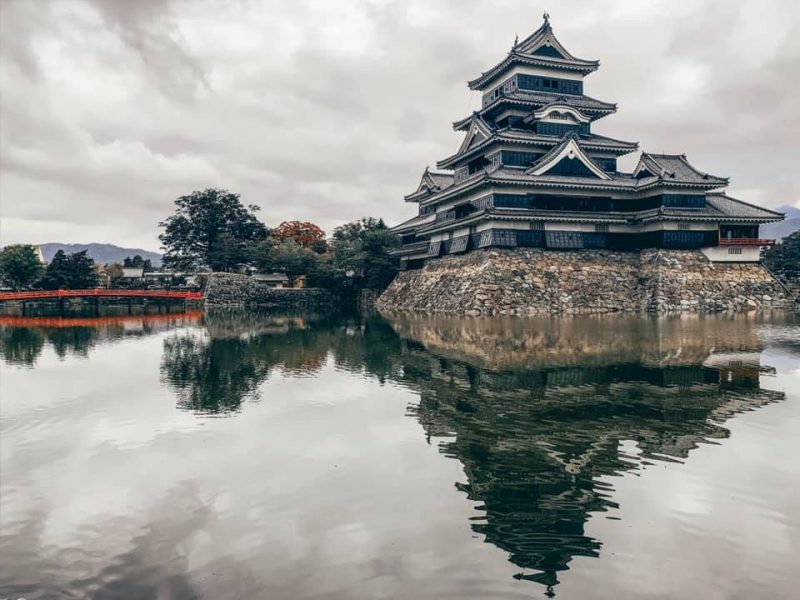 After the exhausting day on Alpine Route, take an easy and relaxing stroll in Matsumoto, one of Japan's finest cosmopolitan cities that still have that rural feel.
The main attraction in Matsumoto is the beautiful black and white Japanese Castle, one of the Top Three Japan Premier Castle and the most complete up to today. The castle is surrounded by a lake and a bright red photogenic bridge. Spend your day in the Matsumoto castle and stroll along the Nawate-dori, along the river with cozy shops and cafes.
This is the kind of place that can keep you occupied in relaxing vibes, with its stunning castle, captivating districts, and enchanting vistas.
Where To Stay: We rest our heads in Ace Inn Matsumoto after the end of the Alpine Route trip. It is a great little business hotel with a convenient location. The location is superb, right in the center of Matsumoto, within walking distance of the train station.
A little bit of upgrade and stay at central Matsumoto, Onyado Nono Matsumoto Natural Hot Spring and Buena Vista offer luxurious and professional service at a reasonable price.
Other Notable Attractions in Chubu Region: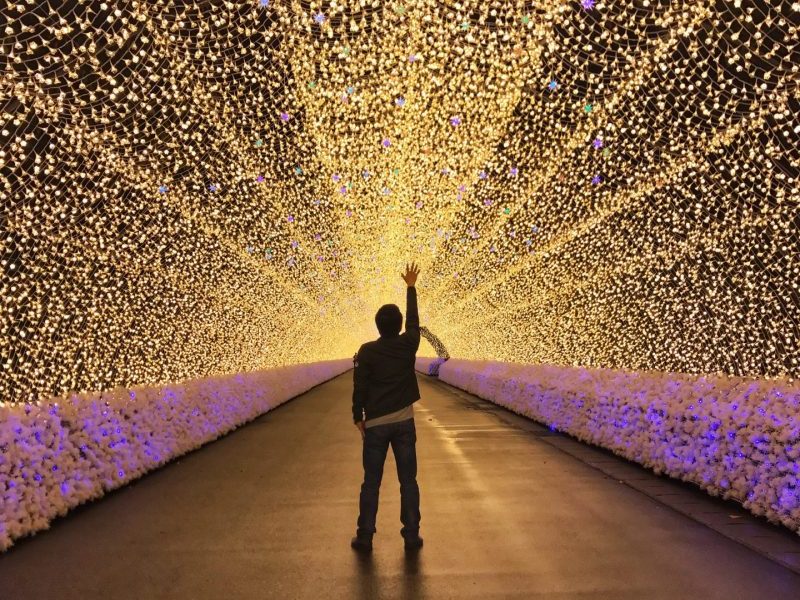 Nagoya: The main city in the Chubu region and known for its towering castle. Other notable sites are including Nabano no Sato, Atsuta Shrine, and mouthwatering tebasaki (Japanese chicken wing) and miso dishes.
See here for a list of things to do in Nagoya to plan on your Japan itinerary.
Where to Stay: We stayed in Nishitetsu Hotel Croom Nagoya and highly recommended it. Strategic location and next to the subway station. We also recommended Nagoya JR Gate Tower Hotel which is directly connected to Nagoya JR Station. It is one of the great choices for travelers looking for a convenient stay.
Jigokudani Monkey Park: The 'Snow Monkeys' bathing in a natural onsen is only found in Niigata, Yamanouchi. This is the best place where you can watch the snow money up close in the park. The park is open all year but if you want the best photos of the monkeys, come from January to February when the park is covered in blinding white snow.
Japan Itinerary 3rd Stop: Chugoku Region (Option)
Chugoku region is lesser known by travelers compared to the Kanto and Kansai region. But many locals love visiting the Chugoku region for its well-known historical, traditional shrines, and natural beauty. The Shinkansen ride from Shin-Osaka to Hiroshima takes only 1.5 hours. Again, for JR Pass holders, take note that you cannot ride on Nozomi and Mizuho Shinkansen.
We recommended spending at least 2 days in this region to explore it with a relaxed vibe. But, it is possible to do Hiroshima and Miyajima in one day via a day trip from Shin-Osaka. However, some planning is necessary and you can only focus on certain attractions.
Related Chugoku Region itinery:
Hiroshima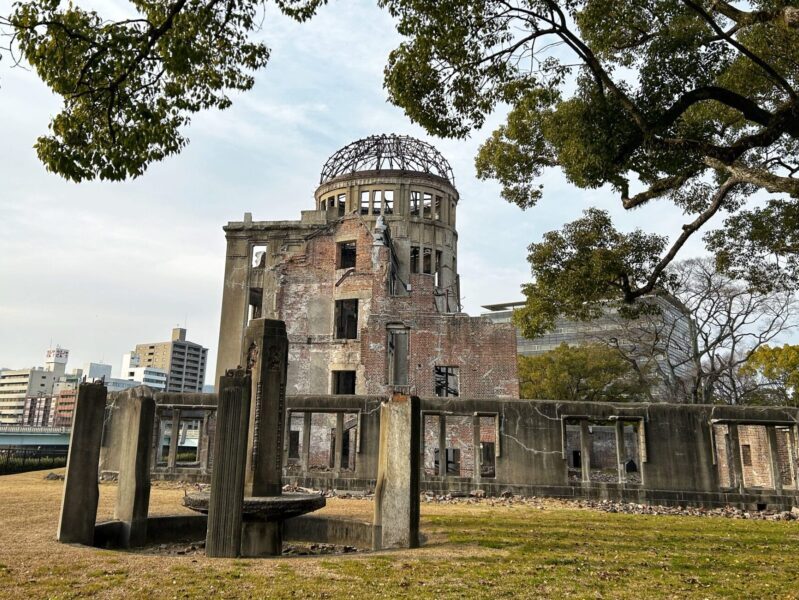 Hiroshima should be a name familiar to those who studied world history in school and all of us. With the grim past, Hiroshima is full of fantastic sights and historical attractions.
The important historical sites like A-Bomb Dome, Peace Memorial Park, and Peace Memorial Museum are all powerful and confronting. A visit to Hiroshima is truly an emotionally-encompassing experience!
Miyajima Island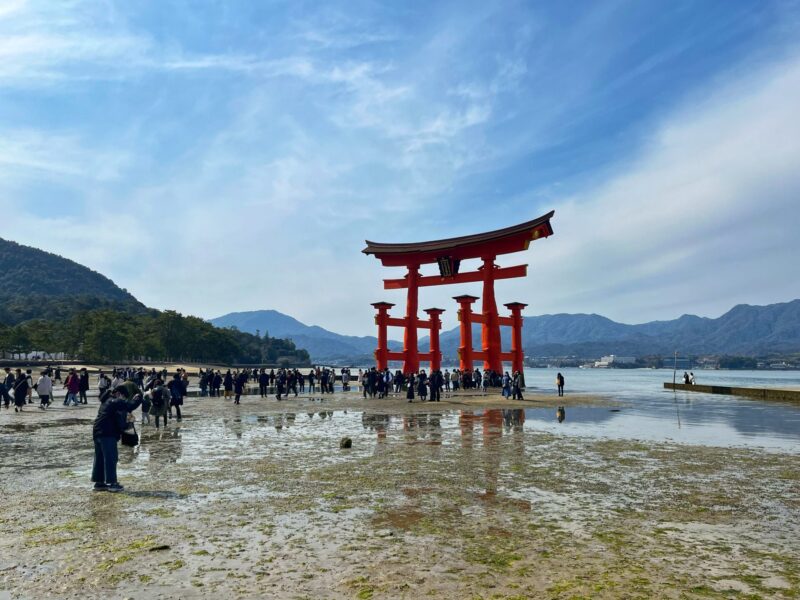 Miyajima Island: We also recommended spending another day on this enchanted island. It is only about 45 minutes from Hiroshima station with a combination of the train and the ferry. The best thing is Japan Rail Pass allowed visitors to make the round-trip by train and ferry for free!
Miyajima island houses the world-famous Itsukushima Shrine and its enormous torii gate. At high tide, this UNESCO World Heritage Site and the giant Torii gate appear to float on water. The island is so beautiful to walk around, with ancient temples to admire, and delicious food stores offering oysters and local snacks.
Where to Stay: Hiroshima Station is the best place to situate yourself if you are with a tight schedule. The location is very convenient and you can use the train, catch the streetcar, and Meipuru-pu bus when traveling around the city.
APA Hotel Hiroshima-Ekimae Ohashi is a popular chain Japanese hotel, offering a clean and comfortable stay. Conveniently located within a 4-minute walk from the JR Hiroshima station. Your stay is boasted spacious public baths at a reasonable price tag.
Related Read: Where To Stay in Hiroshima: Best Hotels Pick
How To Maximized Japan Rail Pass in Japan Itinerary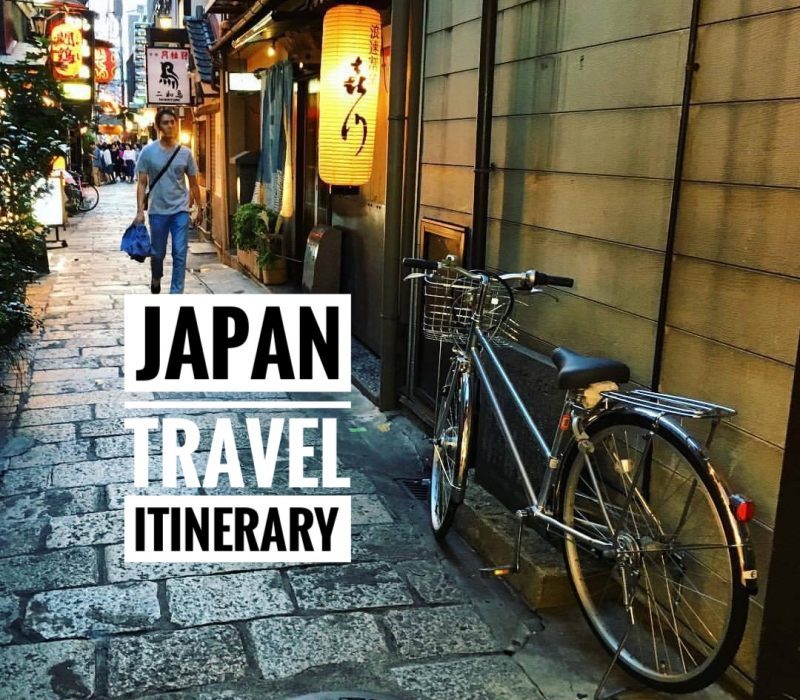 It's hard to include all the attractions just in one Japan itinerary. The above Japan itinerary included most of the interesting places that are worth putting into your Japan travel trip, depending on your interest and budget. But there are still more hidden gems and you can't pack with SO many interesting places in one trip.
The Japan Rail Pass is worth the money if you plan to travel to many places in Japan. Here is our recommendation for maximizing the Japan Rail Pass in Japan itinerary.
If you only have 7 days or less in Japan:
It's preferable to just stay in one region, like Kanto and Kansai, especially if it's your first time in Japan. You can explore each region based on our recommendation.
Japan Travel Tip: If you're only planning to visit one region in your Japan itinerary, then you don't need a Japan Rail Pass. But if you're getting the JR regional pass. For example, JR Alpine-Takayama-Matsumoto Area Pass at Chubu Region.
If you only have 10 to 15 days in Japan:
Pick any two regions for your Japan itinerary. It is possible to do 5 or 6 days in Kanto, and 5 or 6 days in Kansai Region. It is possible to squeeze in some of the attractions in the Chubu region if you're willing to do a fast-paced trip.
Japan Travel Tip: It's a good idea to get a JR Pass for this. You can get the 7-Day JR Pass and plan your Japan itinerary accordingly. Depends on your preferred stops, so you should read through this article.
If you only have more than 15 days in Japan:
With this number of days, you've got all the time to take things easy! You freely extend your days per area to see any places you can explore when planning on your Japan itinerary travel route.
Japan Travel Tip: For sure you'll travel to a lot of places. Just get a JR Pass for 14-Days or 21-Days, and plan your Japan itinerary travel route.
How many days do I need in Japan?
That being said, a two-week Japan itinerary is the best way to explore some of the popular sights and introduce some of the cities in Japan.
What can you do if only have 7 days or less in Japan?
It's preferable to just stay in one region, like Kanto and Kansai, especially if it's your first time in Japan.
What can you do if you have 2 weeks in Japan?
Pick any two regions for your Japan itinerary. It is possible to do 5 or 6 days in Kanto, and 5 or 6 days in Kansai Region.
What can you do if you have more than 15 days in Japan?
With this number of days, you've got all the time to take things easy! You freely extend your days per area to see places you can explore when planning your Japan itinerary travel route.
Wrap-Up: My Japan Itinerary?
We have traveled to Japan many times and here is all the best pick with the popular route for you to travel. Take note that it is impossible to pack all of the attractions as you will be running around from one place to the next places without enjoying the most.
Obviously, there is more to Japan other than the famous Japan travel destinations of Tokyo, Kyoto, Osaka, Nagoya, and more. We also share the links to access the Kyushu and Hokkaido region. Although those places do not include in this Japan itinerary, if you have more days on your Japan itinerary, consider filling it up with any of the following destinations!
For a complete list of amazing tours and activities to do in Japan, see here!
Japan Itinerary by region:
Useful transportation guide to save you some money when traveling in Japan: