Last updated on December 11th, 2023
Planning for self-driving in Hokkaido? Be sure to read our Hokkaido self-driving tips when renting your best rental car in Hokkaido.
There are only mainly two travel options for free-and-easy tours in Hokkaido: Taking public buses/trains, or to self-drive. This is my second visit to Hokkaido and I'm going back to Hokkaido on another trip. Instead of visiting Hokkaido by public transport, I decided to rent a car and do a self-driving trip. The reason is very simple. This is my Hokkaido family trip together with my parents 4 people in total. So, a road trip or self-drive is the best option for us to visit Hokkaido at our own pace and leisurely.
Assuming you are traveling by public transport, the Japan Rail Pass (Whole Japan) is for travelers if you are planning to get to Hokkaido by bullet train (Shinkansen). It also has another regional-specific Hokkaido JR Pass which is covered in Hokkaido only.
But the best way to get around Hokkaido is by renting a car especially if you are looking for a laid-back road trip experience. Some of the stunning scenery is not easy to access such as Furano is hardly accessible by public transport.
Having a rental car helps us and superb convenience especially we are in a group. It is also cheaper compare to getting the JR Pass separately. With that decided, let's see what preparations need to be done prior to the self-driving trip to Hokkaido.
Driving in Hokkaido: What You Need To Know?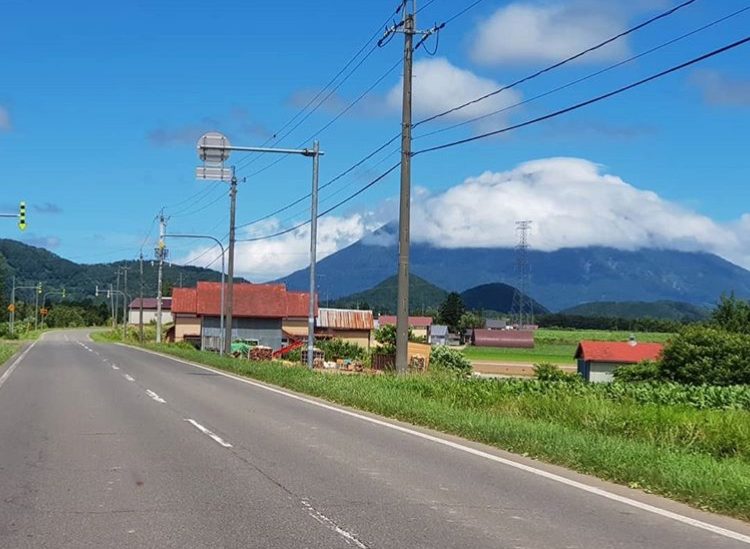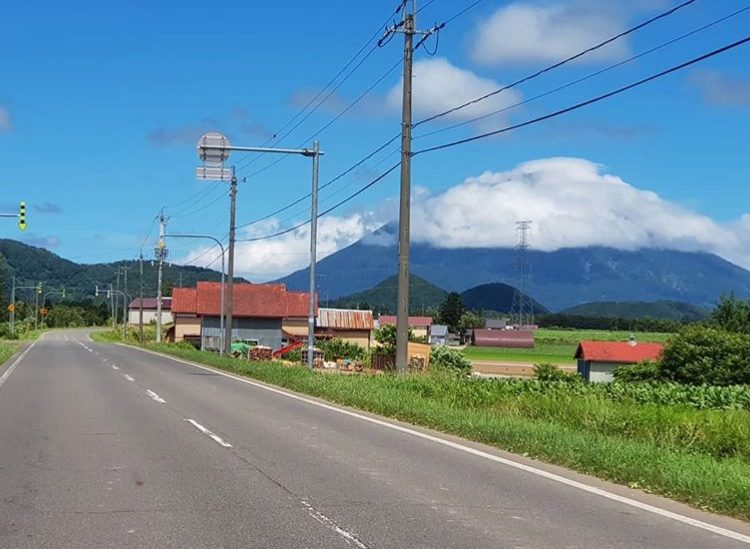 Before the trip, there are a few important tips that you need to know before planning for driving in Hokkaido.
A driving License Permit (IDP) is a Must
Do I Need To Self-driving in Hokkaido
Renting A Car in Hokkaido
ETC and Hokkaido Expressway Pass
Pre-Trip: International Drivers Permit (IDP) is A Must
Those who wish to drive in Hokkaido, and other parts of Japan, must have a valid driver's license, or International Driving Permit (IDP).
The International Drivers Permit (IDP) is required for foreign visitors who intend to drive in Hokkaido and also other regions in Japan. Your IDP needs to be recognized under the Geneva Convention in countries such as Malaysia, Singapore, Thailand, Vietnam, the US, the UK, Spain, and more (Country Listed under the Geneva Convention). Certain countries such as Taiwan, Germany, and Switzerland can still apply for a driving permit with a Japanese translation of the permit. Some car rental companies may ask for both the IDP and the local driver's license (which must be issued by the country of your residence).
You can apply for IDP to follow your home country application before departure. Remember that even with the IDP, it is advisable to bring along the passport, local home country license, and International Driving Permit upon picking up the rental car. Japan is very strict about this, and only those who apply for IDP are allowed to drive in Japan.
Besides, most of the rental car companies request to pay with a credit card when you collect your car. No cash and debit card.
Pre-Trip: Do I Need To Self Driving in Hokkaido
In my opinion, self-driving in Hokkaido is more convenient but not a must. If you are traveling alone or maybe just two of you, taking public transport may be a better option. But if you are traveling in a group, especially with kids and the elderly, self-driving is a better option. It is also cheaper as the transportation cost are divided among the groups.
Besides, self-driving is not required if you are planning to visit major cities such as Sapporo or Otaru only. But if you plan to visit smaller towns such as Lake Toya, Niseko, Furano, and Biei, especially during flower blossom season, it is best to plan for a Hokkaido self-driving trip.
Generally, self-driving in Hokkaido during winter is doable. Just need to make sure your car rental has studless winter tires and a snow chain. Besides, sometimes the roads can be very slippery or completely blocked due to heavy snow. So please buffer more time on the road.
Check your best rental car price from RentalCars.com.
Pre-Trip: Renting A Car in Hokkaido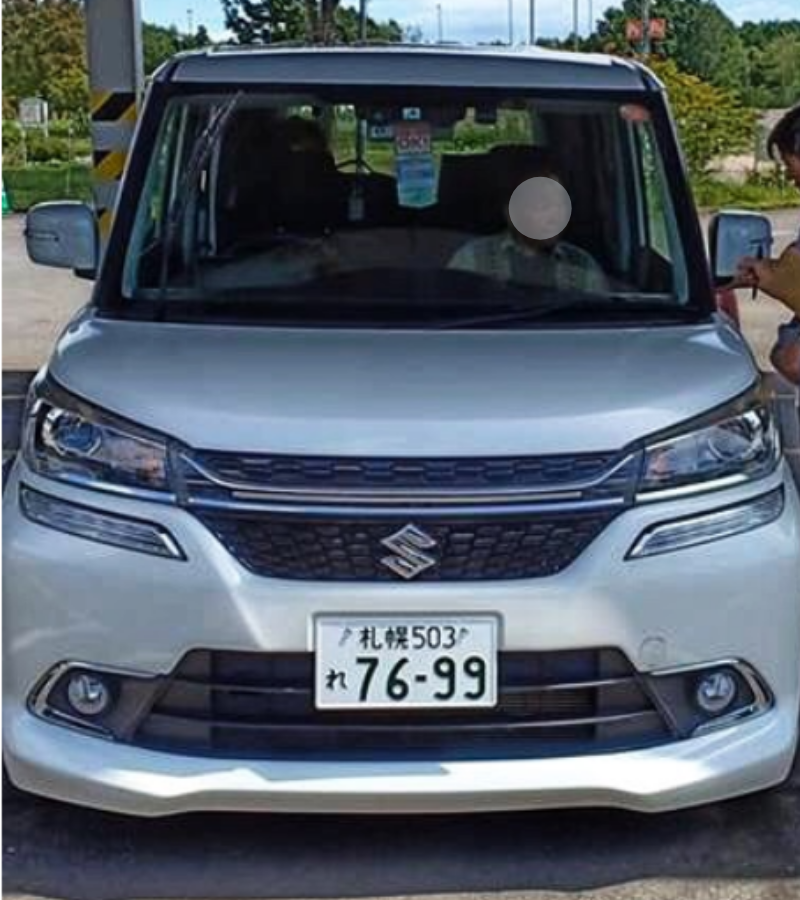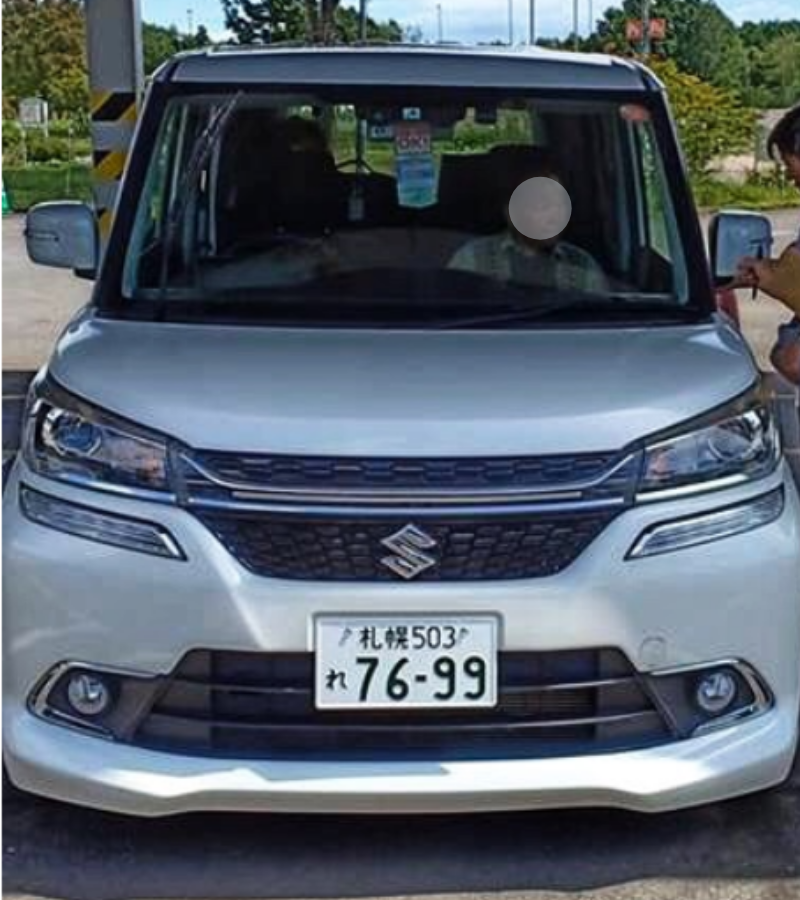 Before renting a car in Hokkaido, make sure to check the Japan traffic laws and road signs.
We also recommend using the website RentalCars.com to find your best rental car, as it's the largest booking platform with various reputations Japan rental car companies. You can select your best car rental with the best price guarantee with free cancellation.
Popular Rental Car Company in Hokkaido (Japan):
Toyota Rent-A-Car
Nippon Rent-A-Car
Nissan-Rent-A-Car
Times Car Rental
Budget Rent-A-Car
Otis Rent A Car
And some of the local rental companies.
How much should I budget for my rental car?
Car Rental Price: Depend on season and region. But generally standard car fit for 4 to 5 passengers costs about ¥4,000 – ¥7,000. While 7 – 10 seated cars take ¥7,000 to ¥10,000 per day. Please make sure your luggage can fit into your car if you are traveling in a group. Besides, you have required a D class license if you are driving with more than 8 seated cars.
Generally, we don't have any preference for car type. We only look for the best deal that is good to fit the number of passengers and luggage. During our time, we got the Suzuki car which is good for us.
The basic requirement for booking the best rental car in Hokkaido:
Basic Insurance Coverage: Must and required for every car rental. Included in your car rental price.
Collision Damage Waiver (CDW): Optional. But it is good to have full coverage.
Hokkaido Expressway Pass: Optional. Best to have if planning for a long journey trip.
ETC card: Optional. But it is a must if you are using Hokkaido Expressway Pass.
You can also check your best rate from various rental car companies at RentalCars.com.
We rented our car from OTS, one of the local car rental companies in Japan. The reason is it is the cheapest after comparing with other company and we don't particular on the car type. We do have not much worry about Japan's service. So just get the meet our requirements and price. That's it. OTS has a free shuttle service from Sapporo New Chitose Airport to their office nearby. We got our Hokkaido Expressway Pass and ETC card at the counter.
Once you have completed the reservation, you will be good to go.
Pre-Trip: ETC and Hokkaido Expressway Pass
What are ETC and Hokkaido Expressway Pass?
Only for foreign visitors, Hokkaido Expressway Pass (HEP) allows unlimited use of Hokkaido's expressways through the ETC system, at a fixed rate by days. While the ETC (Electronic Toll Collection) is an electronic system that expresses pass through the toll without stopping. But you need ETC if you plan to use Hokkaido Express Pass. If you are planning for traveling long distances, the Hokkaido Expressway Pass and ETC greatly will help you to save a lot.


Do I need ETC and Hokkaido Expressway Pass?
Depend on your Hokkaido self-driving itinerary. If you are planning to use the expressway then it definitely can save you some money. One way from Sapporo to nearby Sapporo Station (via Sapporo Kita IC) already cost about ¥1,500. If your itinerary includes driving from Sapporo to Hakodate, basically this is a MUST. Do your smart calculation!
Additionally, the longer days you use for the HEP, the toll fee will be even cheaper on an average by day. You can get your ETC and Hokkaido Expressway Pass at the rental car counter upon arrival. For hassle-free, just get one Hokkaido Expressway Pass for your self-driving trip. Take note additional ¥100 per day for ETC rental is required.
How To Pick Up Rental Car in Hokkaido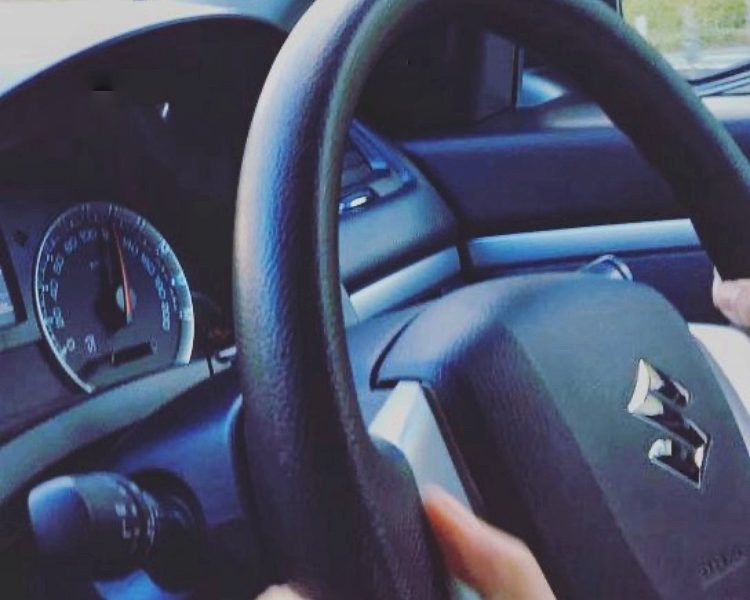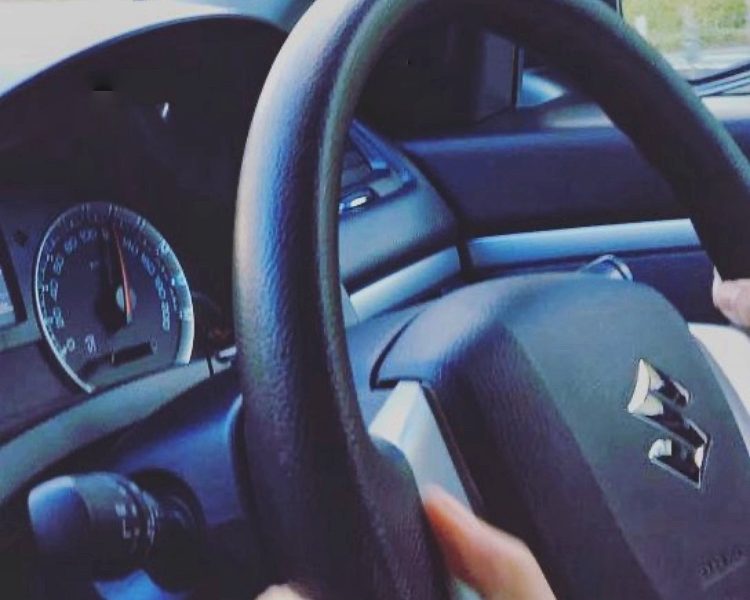 Where To Pick Up My Rental Car
If you choose to pick up at the airport, most of the car rental companies will have their counter at the arrival hall. Still, most of the time you will need to pick up your rental car at their outlet nearby. But no worry. A free shuttle service will send you to their outlet to pick up the car. So please allocate some buffer time to drop off your rental car before your flight check-in time. Besides, some rental companies offer one-way returns means paying additional charges by returning to another store. The price depends on the distance.
Tips when picking up the rental car in Hokkaido:
Check your car condition before picking up your rental car.
Please return your car with a fuel tank filled. Otherwise, fuel charges are applied.
The car we rent is Suzuki from OTS. Although it looks small, it can fit for 4 adults and two 24″ luggage bags.
Driving in Hokkaido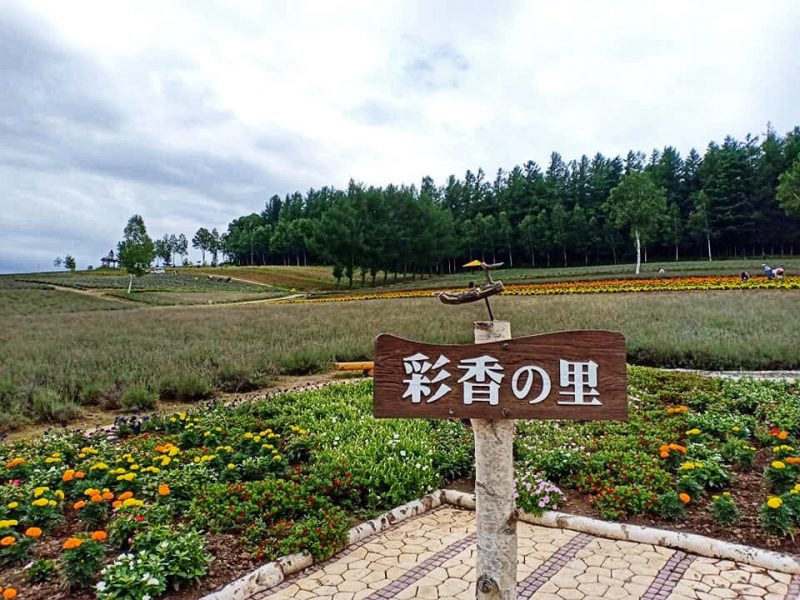 There are a few useful guides for driving in Hokkaido. Below listed travel tips are very important things to know when planning a road trip to Hokkaido.
Driving On Right Hand Side
Pedestrian are prioritized
Good road condition
Driving in Hokkaido is extremely slow (the limit is about 70km/h)
Free GPS Navigation System for rental cars.
Get ready for the Hokkaido (Japan) Map Code.
Just plan your Hokkaido self-driving itinerary based on your interest and you are ready to go.
Driving On Right Hand Side
In Hokkaido and the rest of Japan, the driver's seat and steering wheel are on the right side. Basically, you are driving on the left side of the road. It is similar to driving in many countries in Asia with Right-Hand Driving (RHD).
But no worry. It is very easy to switch over. But please make sure to be familiar with the vehicle's common controls after getting your rental car. Besides, pay more attention when driving in Hokkaido if you are still not confident.
Pedestrians are Prioritized
Remember, pedestrians are prioritized in Hokkaido. When turning right, you must give priority to oncoming cars driving straight and turning left before turning right. However, regardless of turning right or left, pedestrians are prioritized.
Road Condition and Speed Limit in Hokkaido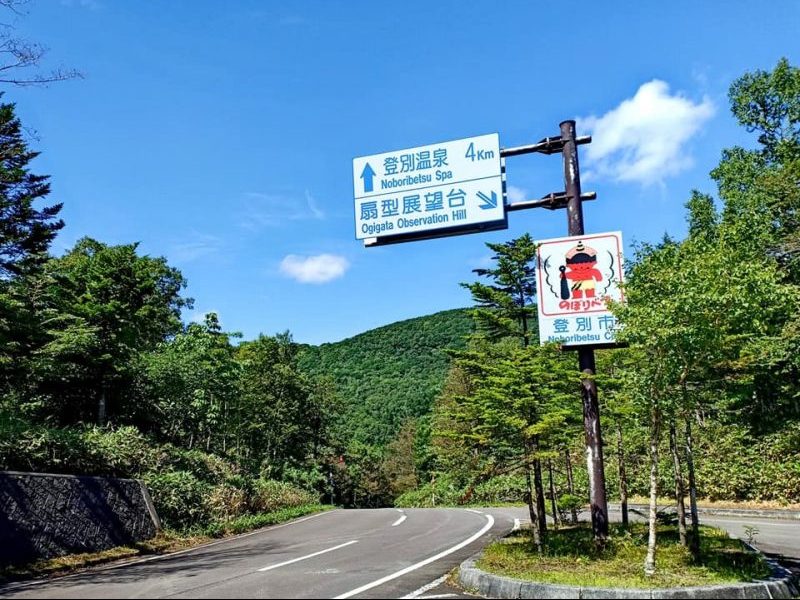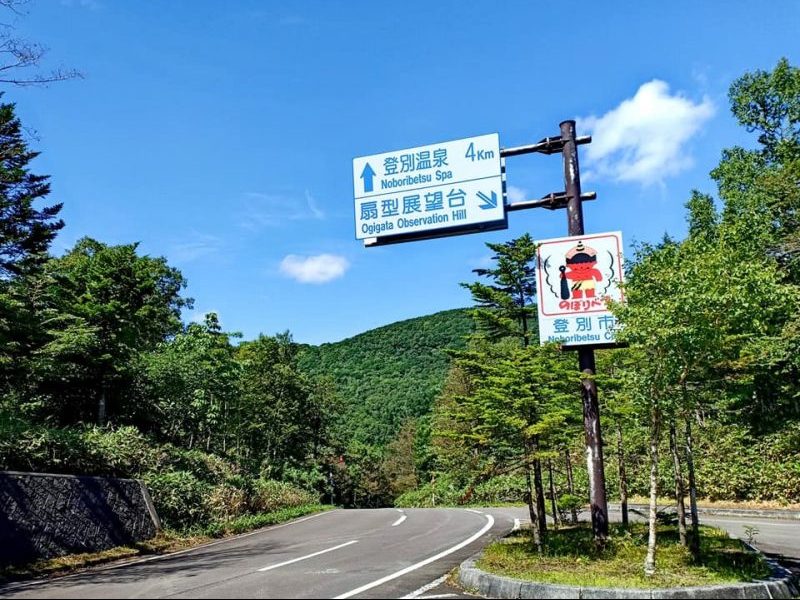 One thing to note is driving in Hokkaido is extremely slow. Even though the road condition is extremely good and not many cars nearby, the legal limit is about 70 km/h on an empty street. In villages, it varies between 30 and 50 km/h. But we advise following the traffic rules as the summon ticket is not cheap in Japan. Besides, children under 6 years old require child safety seats.
Their road condition is extremely good and clean. Making it easy, comfortable, and safe to self-driving in Hokkaido. It's definitely easier to drive in Hokkaido compared to Tokyo.
Navigation System and Map Code
Almost all Japanese rental car companies will provide a free GPS. And Japan's in-car GPS navigation system relies on Map Code or Telephone number (found on google maps) to reach your desired destination. So, it is very easy. And you can get ready for your destination and accommodation detail before your trip.
There are a few ways to get the Hokkaido (Japan) Map Code. We use the website Japanmapcode to search for our desired destination. It is very accurate as long as you know where you want to go. It just works like Google Map for me when self-driving in Hokkaido.
Japan Map Code Website: https://japanmapcode.com/en/
More Tips for driving in Hokkaido
Here is a quick summary of tips for driving in Hokkaido:
Do you need a car in Hokkaido?
Hokkaido is so large that sightseeing often requires a car. Driving in Hokkaido makes it easier to reach most of the attractions especially small town and nature attractions. It is highly recommended but not a must.
Can I rent a car in Hokkaido without an international driving Licence?
You will need an International Drivers Permit (IDP) to rent a car in Hokkaido and every place in Japan. This is mandatory and you will need to get one from your home country where your license is issued.
Is driving in Hokkaido easy?
Driving in Hokkaido is easier than anywhere else in Japan! The road condition is well-maintained and very wide. It is super easy and relaxing. Plus, Japanese drivers are very polite and follow the traffic rule.
Is it safe to drive in Hokkaido?
Driving in Hokkaido absolutely safe. The only concern should be to make sure your rental car is equipped with the GPS system and know how to use it. Besides, make sure don't drive if you're tired.
Can I drive in Hokkaido during winter?
Driving in Hokkaido during winter is allowed for visitors. But please prepare well and make sure you have snow chains, a blanket, water, and some food when you hit the road.
Is it safe to drive in Hokkaido in winter?
It can be dangerous for the driver who does not have experience with winter driving due to bad visibility, frozen road, and snowfall. The road condition is usually covered with snow and ice during winter, making it extremely dangerous especially navigating at night.
Overview: Self Driving in Hokkaido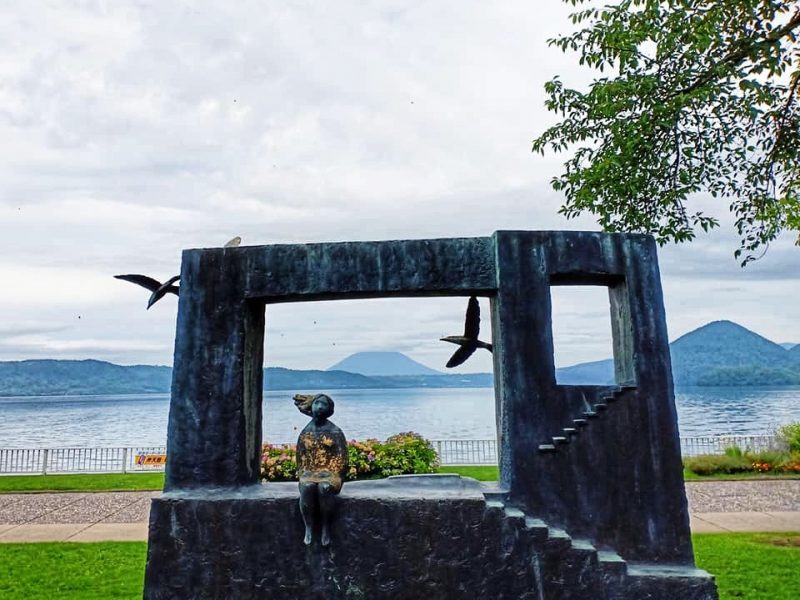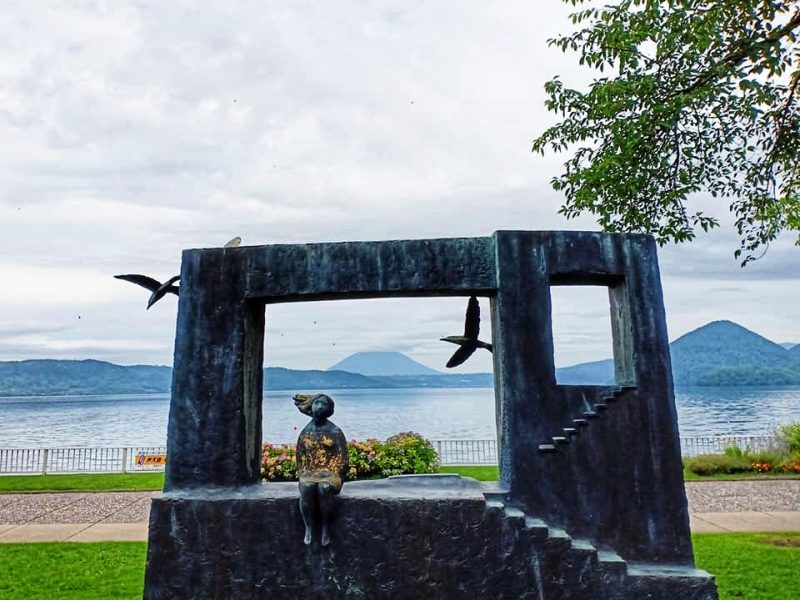 All in all, renting a car for self-driving in Hokkaido is the best way to explore the island. Although this is my second trip to Hokkaido it was a different experience. Driving in Hokkaido can be a little different than traveling on public transport. Having your rental car for self-drive truly gives us more flexibility. We can travel at our own pace and see places that are not possible to access by public transport. Most importantly, driving in Hokkaido is relatively easy. We truly enjoyed my entire trip even traveling with my parents. So it is the best option if you are traveling with kids, the elderly, and even in a group.
If you need more ideas on how to plan for your Hokkaido self-driving itinerary, you can check on below Hokkaido travel blog and also my self-driving trip to Furano. It is pretty similar when planning for your trip which covers things to do and food to eat in Hokkaido. What you need to do is allocate some time for rest and recharge at each place as you're self-driving in Hokkaido this time. Bear in mind that, although driving in Hokkaido is very relaxed and leisurely. But it can be tiring for long hours and days of road trip journey.
Lastly, Japan is considered to be a relatively expensive country, but you can save a lot of money and make your Japan travel cheaper by following our Hokkaido driving tips. Enjoy your self-driving trip in Hokkaido.
Hokkaido Self Drive Itinerary: Asahikawa, Furano, Biei
Related Hokkaido Travel blog:
Seasonal Trip in Hokkaido (Best plan for self-driving):