Last updated on December 11th, 2023
Planning to visit Hokkaido and would like to have suggestions and recommendations on your Hokkaido itinerary? See how we visit Hokkaido leisurely with public transport.
Hokkaido is beautiful almost every season. The best time to visit Hokkaido can be all year round, from spring, summer, autumn even until winter. Our visit to Hokkaido is during the end of spring or the beginning of summer. It is a great season that we can see the beauty of two seasons at the same time. We have summarized the places to go, what to eat, and things to do when you are getting around in Hokkaido. It depends on your budget. Many top attractions are awaiting you to discover. Most importantly, free entrance!
Hopefully, my Hokkaido travel blog with perfect 10 days itinerary can give you some idea of your coming trip. Learn from my mistakes, and you can save some time and money.
Planning for Hokkaido Itinerary
It depends on the season and how many days for your Hokkaido trip. There is always no perfect and complete Hokkaido itinerary. Below is the suggested travel route for the 9 to 10 days Hokkaido itinerary. Mostly covered in the south to the central region. It is best to visit all year round, especially from Spring to Summer. Places visited include Hakodate, Lake Toya, Noboribetsu, Otaru, Shakotan, and Sapporo.
Here is the summary of My 10 Days Hokkaido Itinerary:
For more detail on what to do and see in Hokkaido, check out our Hokkaido travel guide blog below!
Hokkaido Travel Tips:
When looking for the best price and biggest selection of hotels in Hokkaido check prices for
Hokkaido Best Hotel from Booking.com
. We found they are the best option and have a great cancelation policy.
We highly recommended to stay nearby Sapporo station or Tanukikoji Shopping street.
Hotel MyStay Sapporo Station
is one of the great options. The hotel located close to JR station with a bigger and clean room.
Pre-Trip Essential
Generally, there are two best ways for getting around in Hokkaido; either by self-driving or relying on public transport (bus or railway). If you love to travel at your own pace or travel in a group, especially with kids and the elderly, consider self-driving in Hokkaido. The charming Hokkaido is best for having road adventures and plan for self-driving itinerary. But there are various rental car companies in Japan. Make sure to compare various rental cars to get the best deal from RentalCars.com.
We did not go for the self-driving option as we were traveling with two people only. So we opted to travel to Hokkaido by using public transport. If you are planning for a long travel journey like us, we highly recommended get the JR Hokkaido Rail Pass. Choose from consecutive 3-Days, 5-Days, 7-Days, or flexible 4-Days for traveling around Hokkaido. This pass can be purchased by foreign visitors (Check out for detail) and is required to exchange for an actual ticket at JR Station in Hokkaido. Remember to reserve your seat for free by using the JR Hokkaido Pass.
Save with JR Pass if you're traveling from Tokyo to Hakodate by Shinkansen:
Day 1: Arrive Hokkaido – Hakodate
Landed at New Chitose Airport; getting to Hakodate.
International flights normally will land at Sapporo New Chitose Airport. Depending on your Hokkaido itinerary, you can choose to stay one night in Sapporo or directly proceed to the city as per plan.
For visitors who landed at Sapporo New Chitose Airport by flight, it is best to pick up your travel essentials at the airport:
Once everything is ready, let's kick-start your Hokkaido itinerary.
Day 2: Hakodate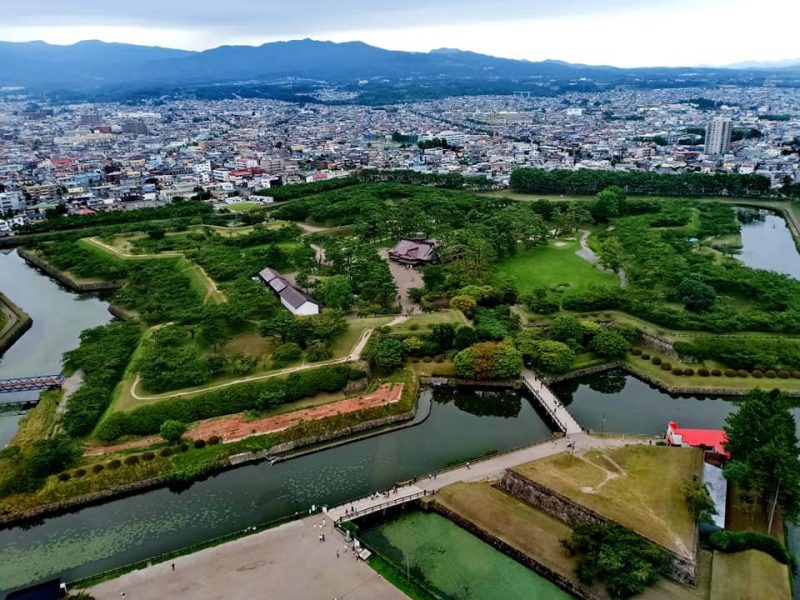 Things To Do in Hakodate: Morning Market, Goryokaku Fort, Kanemori Redbrick Warehouse, Mt. Hakodate
Day trip in Hakodate is full of fun and excitement. Firstly, kick start your day with a bowl of seafood donburi at Hakodate Morning Market. It is the best place to taste the freshly caught seafood in Hokkaido. Next, purchase the one-day tram ticket at ¥600 and we are ready to explore this charming Hakodate city.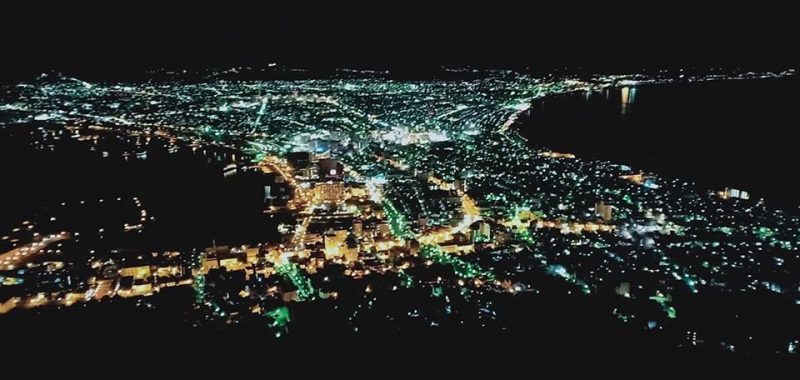 Visit the Goryokaku Fort and get to Goryokaku Tower Observatory for the entire perfect star-shaped Goryakaku Park from above. Next, proceed to Kanemori Redbrick Warehouse for a relaxing stroll along the bay. At night, make your way up to Mt Hakodate by the Hakodateyama Ropeway for the best night view in Hokkaido.
Goryokaku Fort is the most popular and best place for sakura viewing in Hokkaido. The star-shaped park will be full of pinky sakura and very beautiful. Normally the blossom peak season is early May.
What to eat in Hakodate: Lucky Pierrot Hamburger, Shio Ramen.
Where to stay in Hakodate: Four Point By Sheraton Hakodate and FAV Hotel Hakodate are strategically located close to JR Station. Many eateries nearby and Hakodate Morning Market is within walking distance.
Day 3: Lake Toya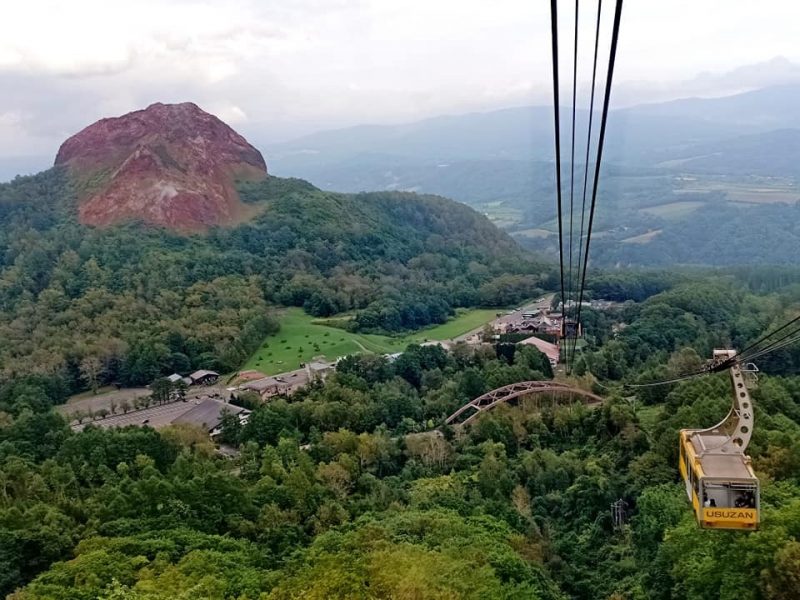 Getting to Lake Toya from Hakodate. Things To Do in Lake Toya: Mt Usu, fireworks show, onsen bath
Hakodate to Lake Toya is about 2 hours. Get down at TOYA (JR-MURORAN station and take the connecting bus to Onsen town.
Spend your afternoon at Mt. Usu in Shikotsu-Toya National Park. Mt. Usu is a UNESCO Global Geopark and one of the most active volcanoes in the world. You get to reach the summit by Usuzan ropeway for a stunning view from above. There is two observatory deck at the summit: Toyako Viewing Platform and Usu Crater Basin Observation Deck. A little hike is required if you want to get to Usu Crater Basin Observation Deck.
At night, the fantastic fireworks show will be alluring the entire Lake Toya at 20:40 for about 20 minutes every night. This summer event will start from the end of April to the end of October.
If you need information, check out our Lake Toya itinerary.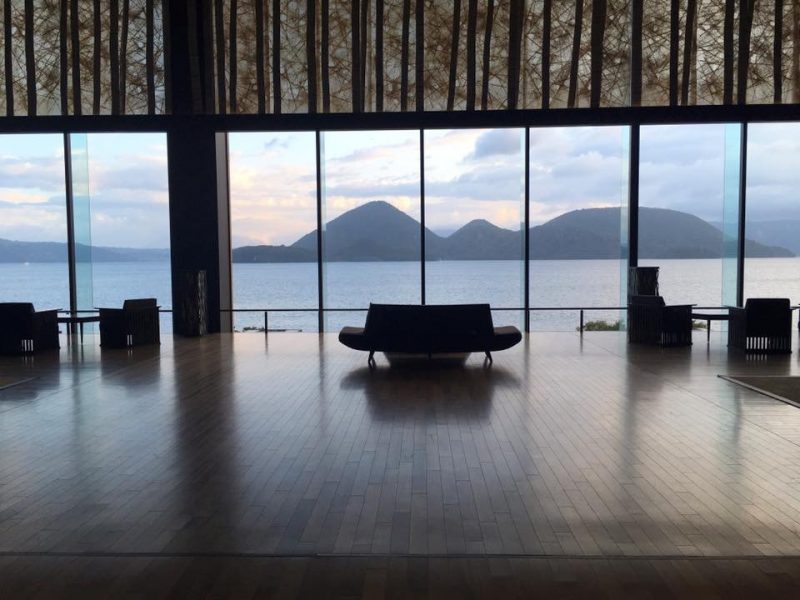 Where to Stay in Lake Toya: We highly recommended Toya Sun Palace Resort And Spa. The onsen was one of the best in Toyoko with an infinity pool that overlooked Lake Toya. An incredible way to enjoy your onsen bath during the evening firework.
Day 4 and Day 5: Noboribetsu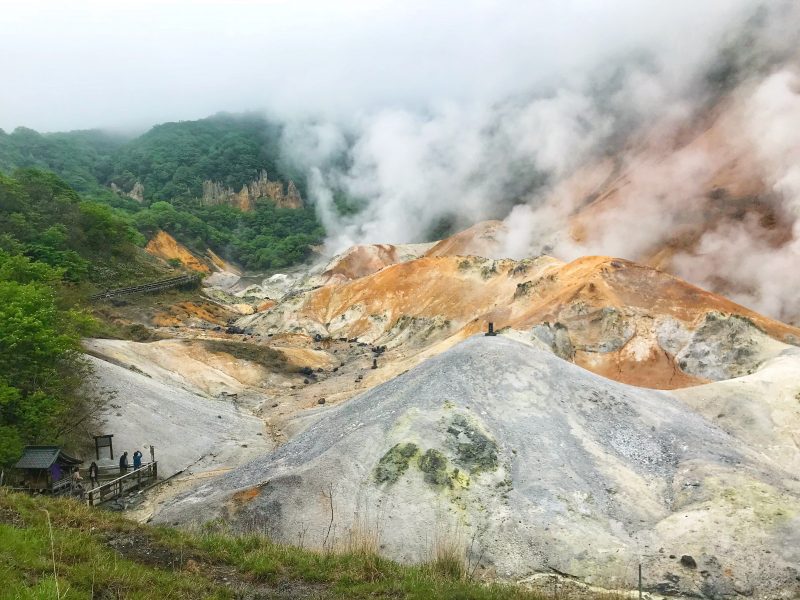 Day#4: Getting from Lake Toya to Noboribetsu; Day#5: from Noboribetsu to Otaru.
Things to do in Noboribetsu: Jigokudani, Oyunumand Okunoyu Pond, Oyunuma Natural Footbath, Demon's Fireworks (Seasonal Festival).
Next, proceed for 2-Days 1-Night Stay in Noboribetsu, the best therapeutic onsen in Japan. The express train journey took about 40 minutes from Lake Toya to Noboribetsu. The local train will be double the traveling time but at a cheaper fare. Next, take the Donan bus to get to onsen town.
Headed to Jigokudani, aka Hell valley for the geothermal adventure. Have a closer look at Tessen Ike, geyser point at Jigokudani. Next, take a little hike to Oyunuma and Okunoyu Pond, the two crater lake created by volcano activities.
If you have more time, consider proceeding to Oyunuma River Natural Footbath with natural hot spring water in the forest. Lastly, spend the rest of your day at the traditional hot spring bath in your resort.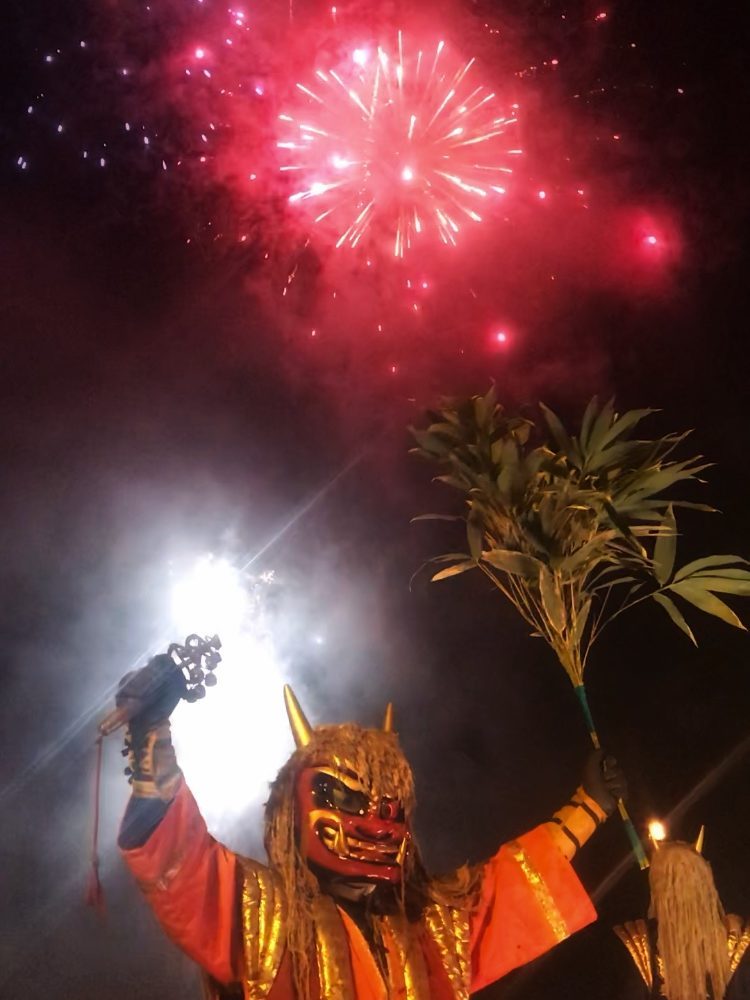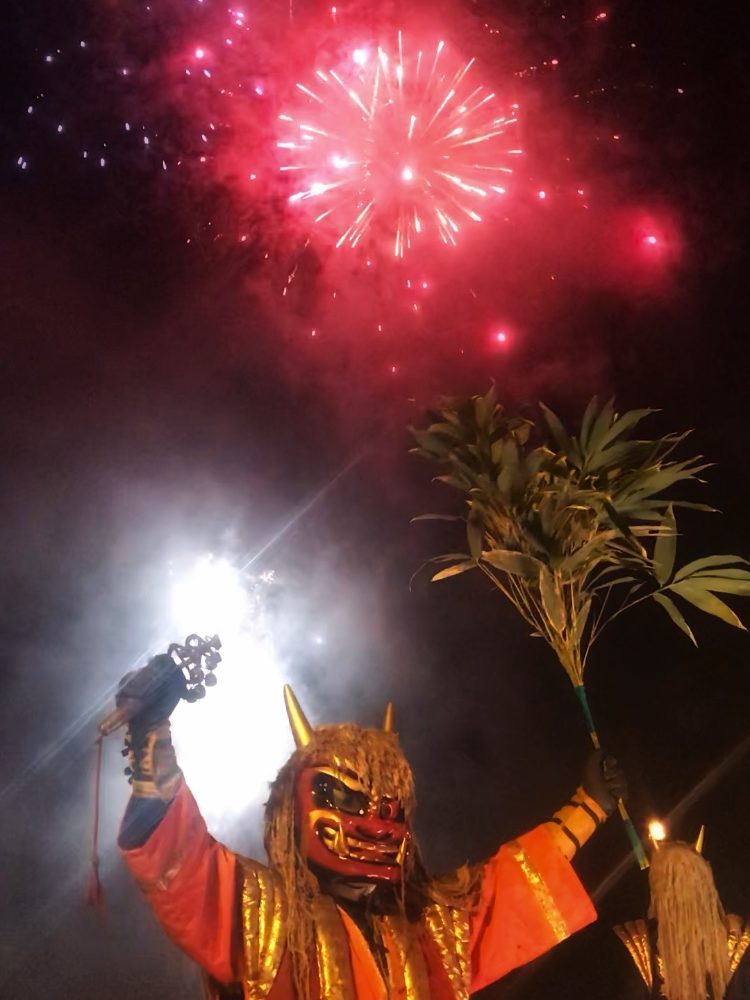 Don't forget to join the Demon's fireworks in Hell Valley at night if you are coming to Noboribetsu on Thursday or Friday. This event will start from early June to the end of July. We enjoyed our hot spring bath in Noboribetsu until check-out time on the second day. Next, we took the hotel shuttle back to Sapporo and then took the local train to Otaru.
Where to Stay in Noboribetsu: Dai-ichi Takimotokan is one of the best onsen resorts in Japan. This family-run resort has a total of 27 indoor and outdoor onsen baths for guests (15 for men and 12 for women) to enjoy the natural hot spring water. Definitely will fall in love when you're soaking in the hot spring water.
Day 6: Otaru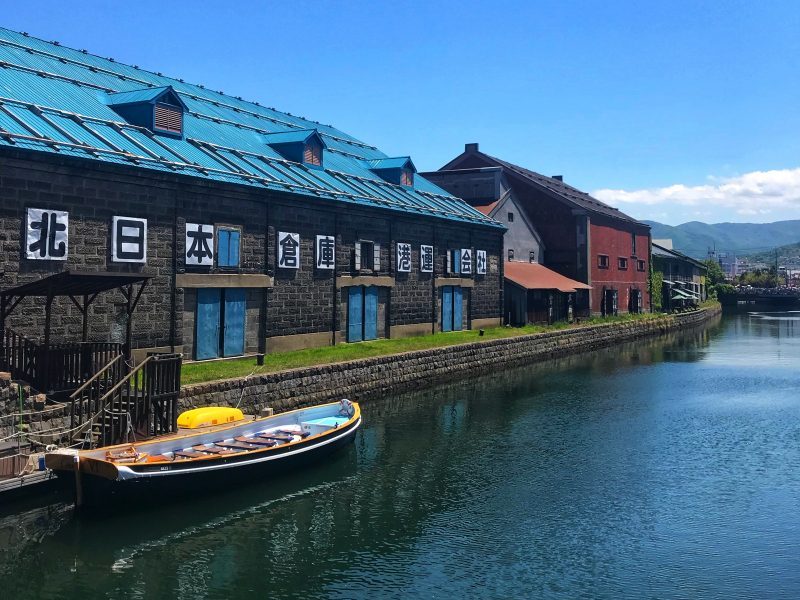 Things To do in Otaru: Nikka Whisky Distiller, Otaru Canal, Sakaimachi Street, and Mt. Tenguyama.
It's always good to kick start your day with a marvelous seafood donburi at Sankaku market. Next, have a half-day trip to Nikka Whisky Distiller to know more about Japan's best whiskey. Nikka Whisky Distiller is located nearby within 25 minutes by local train from Otaru.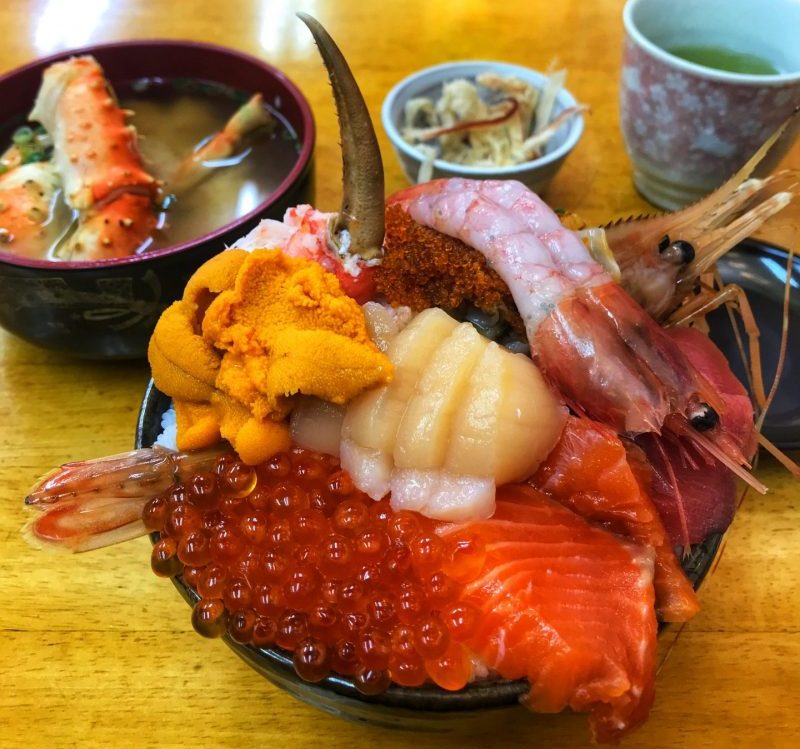 Back to Otaru city and continue to explore this charming town. Take the scenic stroll at Otaru Canal and continue to Sakaimachi street. There are many pastry and dessert shops on Sakaimachi street, including the famous LeTao, Kitakaro. Lastly, proceed to Mt. Tenguyama to see the panoramic view of Otaru city, especially the night view.
Where to stay in Otaru: Smile Hotel Otaru is located within a 3-minute walk from Otaru JR station. It is a budget three-star accommodation in Otaru, providing western and Japanese style rooms for selection.
Hokkaido Travel Tips: Otaru is easily accessible from Sapporo within 30 to 45 minutes by train. You can also stay at Sapporo and plan for a day trip to Otaru.
Day 7: Shakotan Peninsula (Seasonal Trip)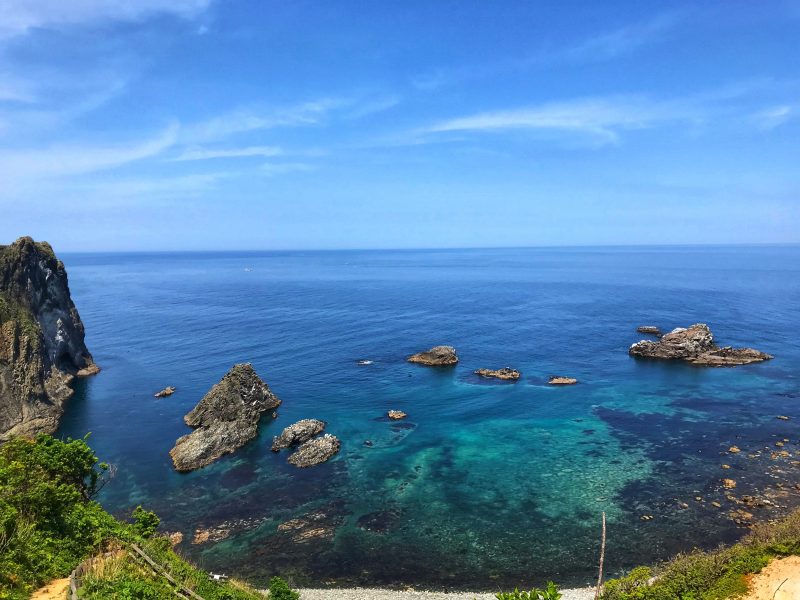 Things to do in Shakotan Peninsula: Shimamui Coast, Cape Kamui
Seasonal Trip: Shakotan Peninsula is only open for a visit during summer. Chuo bus is the only way to get to the Shakotan Peninsula by public transport. From Otaru, board the bus to Shimamui Coast and Cape Kamui to get a closer look at Shakotan-Blue seawater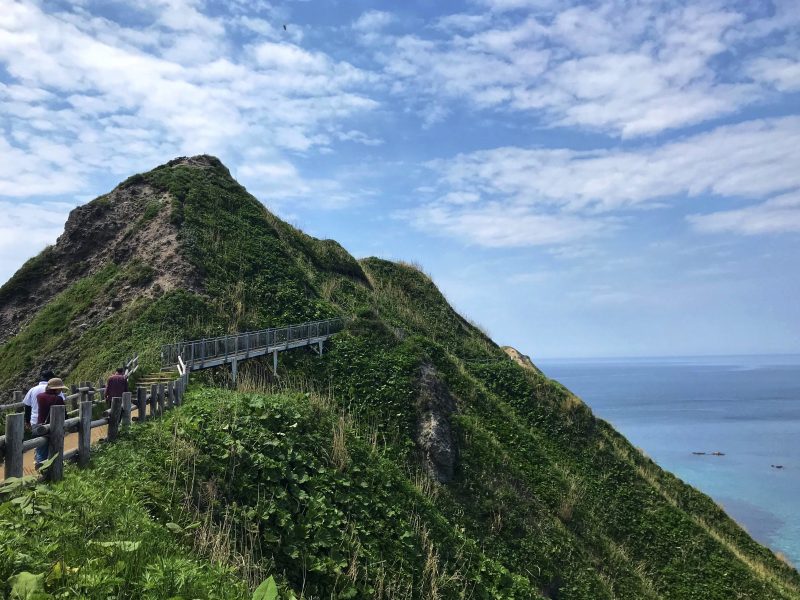 Don't forget to taste the mouth-watering supreme uni-don when you are visiting Shakotan. Osokujidokoro Misaki and Oshokujidokoro Naramuraya served the best sea urchin in Shakotan. Dropped by the restaurant for freshness sea urchin, freshly caught from the sea.
Need more help on planning a day trip to Cape Kamui? Check out our one day itinerary to Cape Kamui from Otaru.
Day 8 – 9: Sapporo City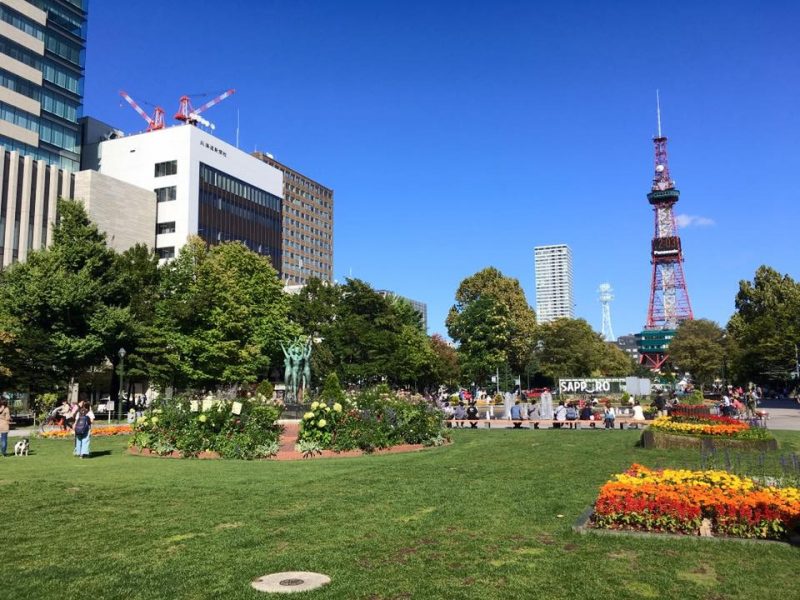 Things to do in Sapporo: Shiroi Koibito Park, Hitsujigaoka Observation Hill, Sapporo Beer Museum. Odori Park And Sapporo TV Tower, Tanukikoji Shopping street, Hokkaido Shrine
There are many things to do and see in Sapporo. Spend your day in Shiroi Koibito Park, the famous Shiroi Koibito cookie factory with a beautifully decorated garden. Have a look at the famous bronze statue of Dr. William S. Clark at Hitsujigaoka Observation Hill. Next, have a beer tasting of the famous Sapporo beer at the Sapporo Beer Museum.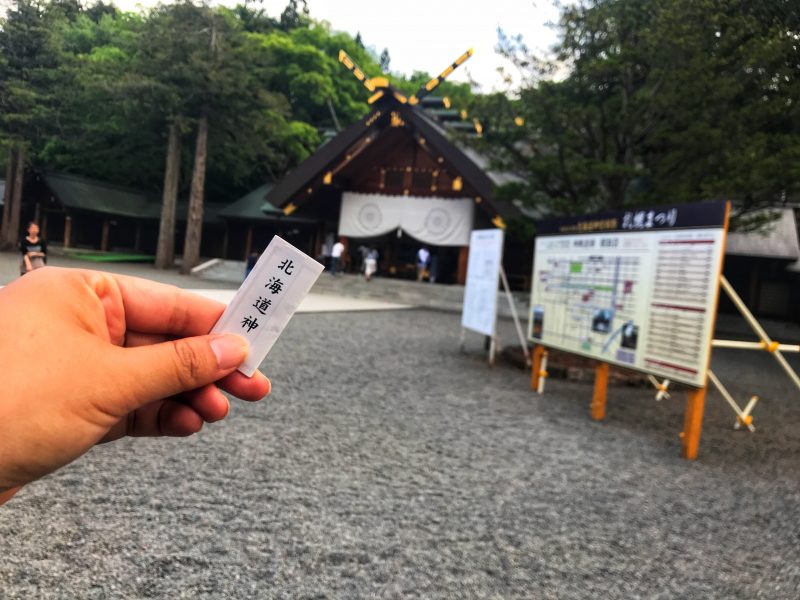 If you have more time, spend your time visiting Hokkaido Shrine in the city center. Sapporo Clock Tower, Odori Park, and Sapporo TV Tower.
The Sapporo itinerary can be done within 1 fulfilling day. But we advise spacing some time for the delicious local delicacies. Fresh seafood (King crab, snow crab, hairy crab), soup curry, Genghis Khan, miso ramen, and more. Just visit the attraction that you would like to see in Sapporo.
Where and what to eat in Sapporo
Day 10: Goodbye Hokkaido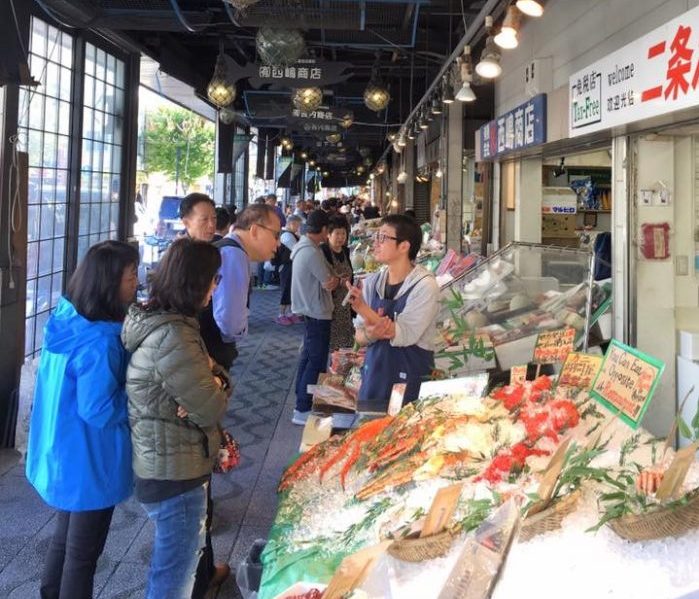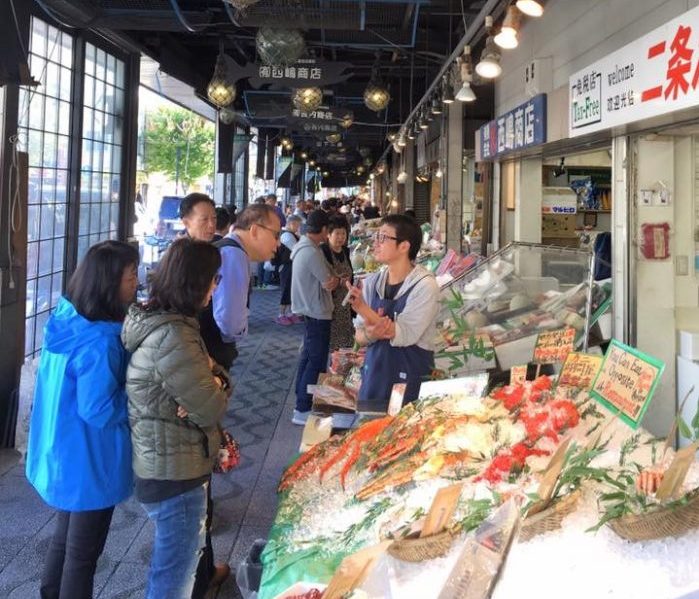 If you still have some time before leaving Hokkaido, head to Nijo Market for last minutes shopping for souvenirs and dried seafood back to the home country.
How To Plan For 10 Days Hokkaido Trip
Overall this Hokkaido travel blog for 10 days is more focused on the Southern and Central regions. For first-time visitors and limited time, this area is the best place to get a look at the beauty of Hokkaido. Day trip to Cape Kamui in Shakotan Peninsular is one of the seasonal travel trips in Summer. The remaining places can be traveled in Spring, Autumn, and even winter.
Below are some quick Hokkaido travel tips when you are planning on your itinerary.
What is the best time to visit Hokkaido?
Hokkaido is best to visit all year round, especially from Spring to Summer. Places visited include Hakodate, Lake Toya, Noboribetsu, Otaru, Shakotan, and Sapporo.
How many days are enough for Hokkaido?
We recommended spending at least 7 days if you only have a short amount of time to play around in Hokkaido. You will need 5 days traveling around Hokkaido and 2 days covering Sapporo city.
What is the best way to travel around Hokkaido?
Visitors can freely travel around Hokkaido by public transport and self-driving. Most of the attractions can be accessible by public transport, either by railway or bus. Self-driving is the best way to travel for those who love to travel at their own pace.
What is the cheapest way to travel in Hokkaido?
The buses go everywhere in Hokkaido (including small cities and towns) and it is also cheaper compare trains. But you need to be cautious about the bus schedule due to being less frequent.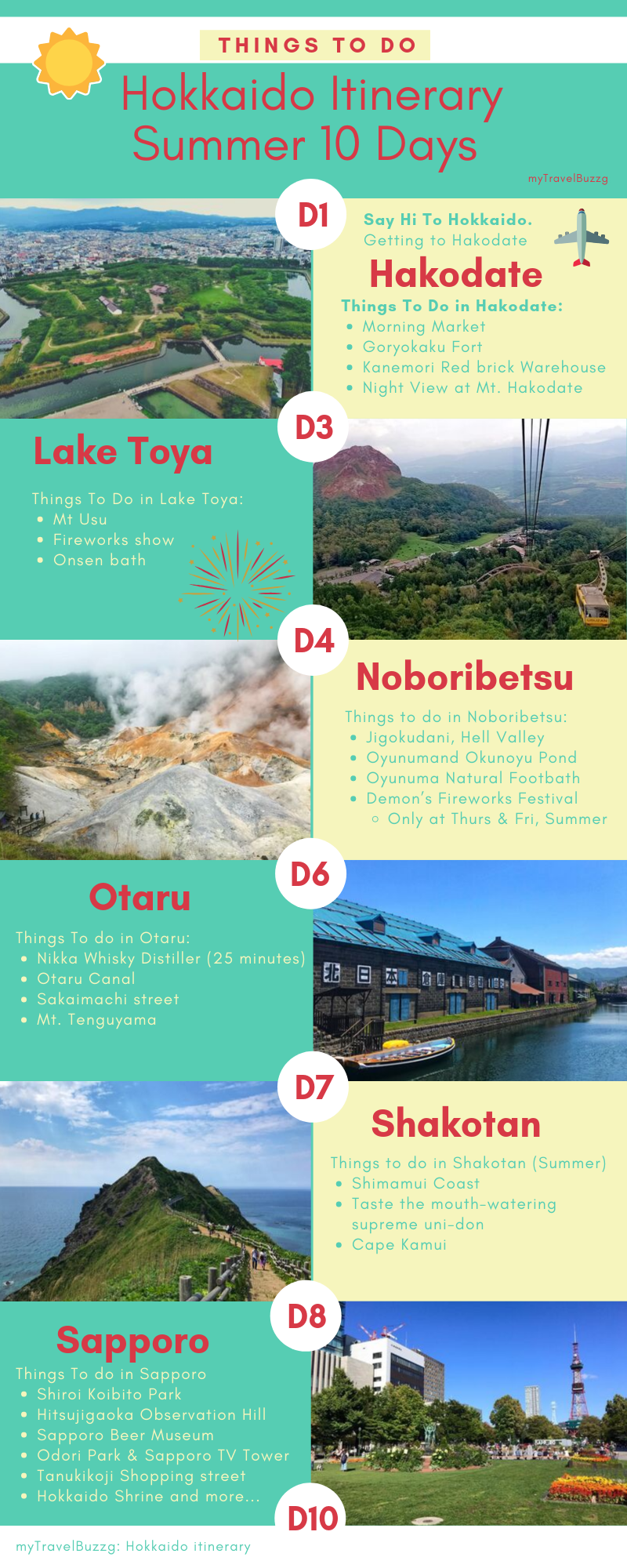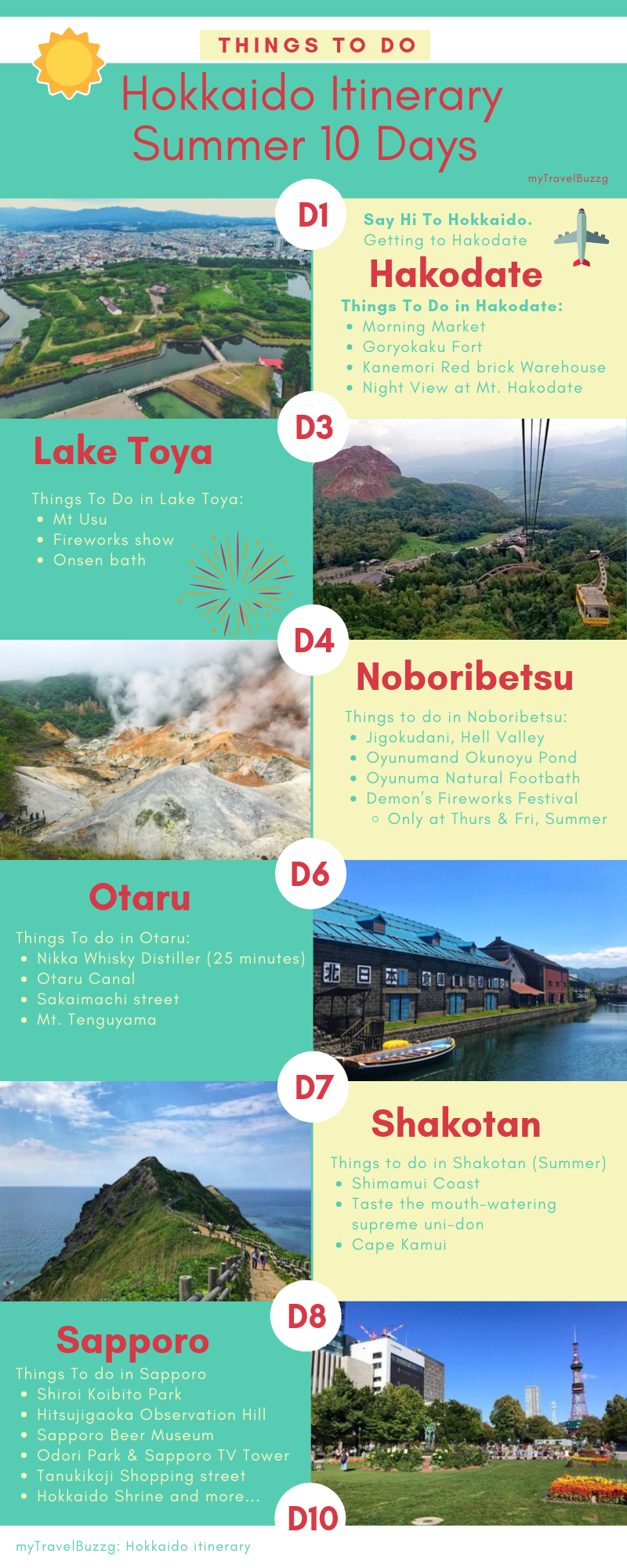 Hopefully, our Hokkaido itinerary can give you some inspiration for your coming visit. If you have any questions, feel free to contact us and we try our best to answer for you. Our advice for your Hokkaido trip? Just slow down your pace and enjoy the natural scene. Enjoy your trip to Hokkaido.
How To Plan Your Hokkaido Trip On Budget: Travel Guide, Itinerary & Money Saving Tips!
More detail Hokkaido travel blog: