Last updated on September 23rd, 2023
While in Paris, we visited Le Poulbot which is the cutest little French restaurant in Montmartre. It served delicious food in a delightful ambiance. An adorable restaurant for French food if you are looking for what to eat in Montemarte.
We had a great meal at Le Poulbot Paris during our visit to Montmartre and couldn't have been more pleased with our experience. It is a small, and quaint place with lots of charm. The restaurant is a very pleasant surprise in a place that is plagued with touristy spots.
Let's check out our dining experience in this adorable and authentic French restaurant in Montmartre, Paris.
Le Poulbot Montmartre
Set on a side street in the Montmartre craziness, Le Poulbot is a little gem hidden in a side street with just about space for 20 to 30 people. The ambiance is great; quaint and cozy with a nice local feel even though it's in the heart of Montmartre. It is a charming restaurant and full of character.
Le Poulbot
Address: 3 rue Poulbot Montmartre, 75018 Paris France.
Business Hours: Daily from 12:00 to 14:30 and from 18:30 to 22:30.
Official website: https://lepoulbot.com/
We decided to have a late lunch at Le Poulbot during our visit to Montmartre. It was not so crowded as we were late and so we managed to get a table without the reservation. We get the vibe that it's a small family affair once stepped in. The ambiance is great; quaint and cozy with a nice local feel even though it's in the heart of Montmartre.
The service was perfect and professional. We were warmly greeted and the waitress spoke great English along with multiple other languages.
What To Order
Le Poulbot had the set menu (cost at €32) or an a la carte menu for you to taste the traditional French dishes. Besides, it also offered the dish of the day from the traditional cuisine, which varies from day to day.
We ordered onion soup for starters, confit duck and steak and Frites for main, and incredible crème brûlée for dessert. We could see and taste that all ingredients were fresh and cooked with a lot of attention and affection.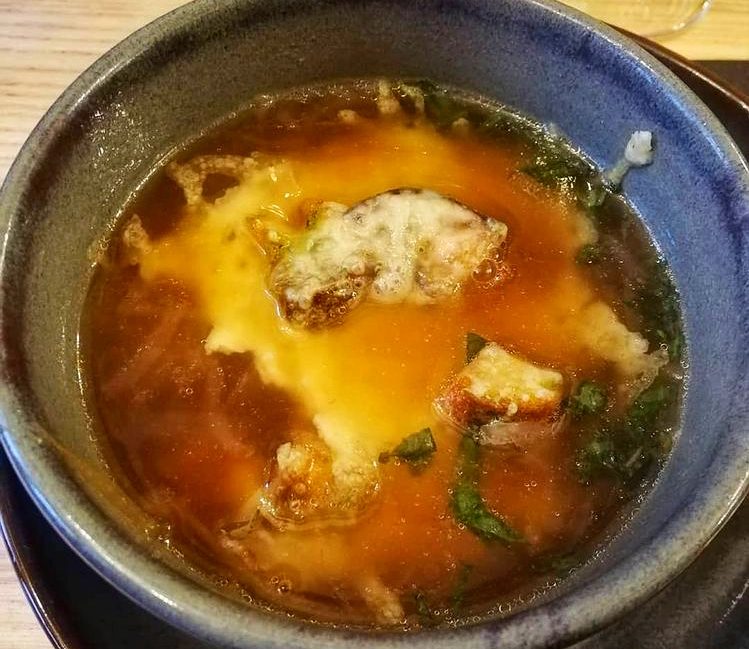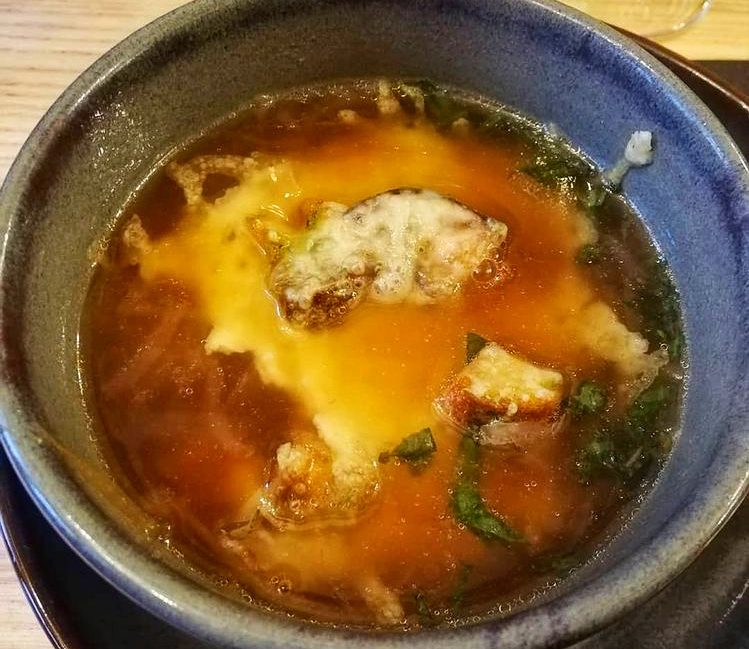 Our meal started with the onion soup and it was a little thinner than I expected. But it was tasty and delicate. The soup was served with bread and gratinated cheese on top.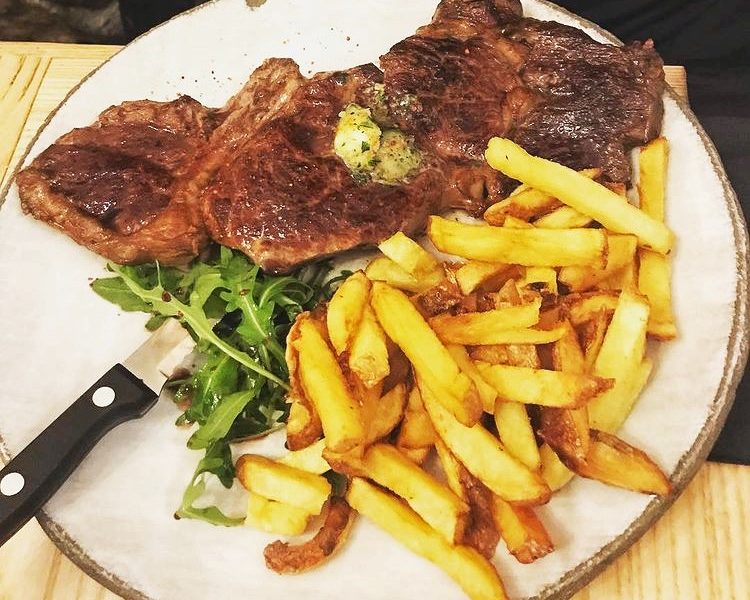 For the main, I had steak and served with a light amount of fries and salad. It was cooked to perfection and so tender. Beautifully simple food.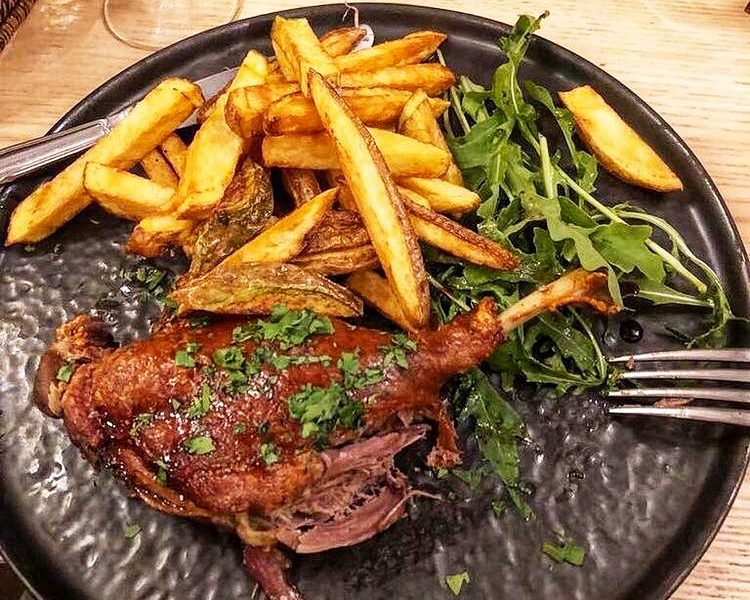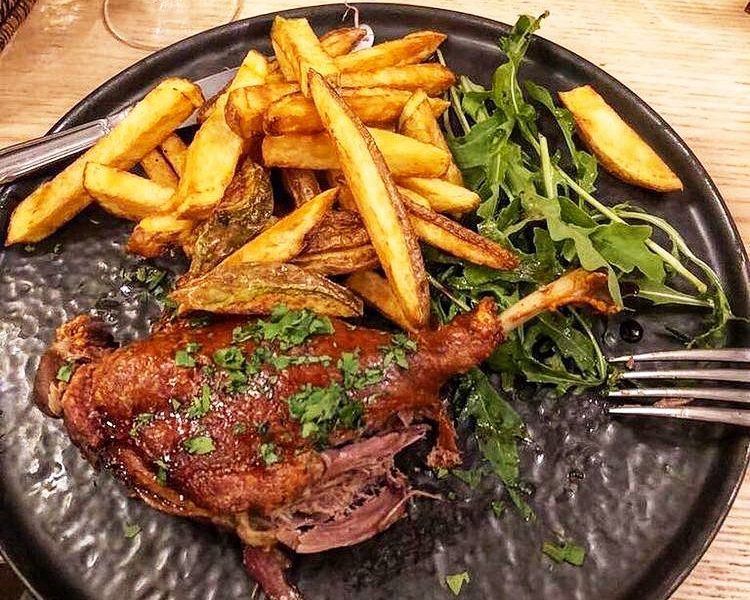 My friend had the duck confit and loved it. I had a bite and thought it was excellent too. Crispy skin, moist meat, well seasoned. We all liked what we ordered and what the others had.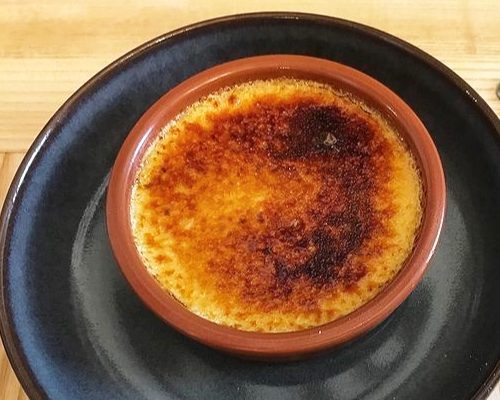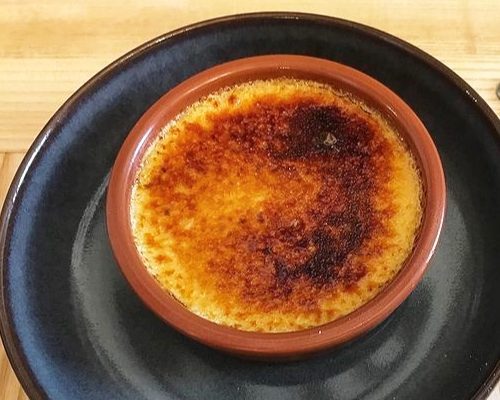 Our meals were equally as good, followed by delicious desserts. The lavender creme brûlée was at its best, melting on your tongue. It was perfect to end our meal.
Overall, the food quality is good and price also reasonable. A main dishes cost you about €20 and €30 for a full three course meal, which was very fair at Paris. We were very happy and satisfied with the food. Price-quality excellent and highly recommended.
Overview: Authentic and Delicious French Food
All in all, we highly recommended this neighborhood restaurant if you're looking for classical French cuisine in Montmartre, Paris. The restaurant itself is small so reserve ahead if you're coming in peak times or with large groups. I can't wait to eat here again when I come back!
Planning for a trip to Paris? Check out the Paris travel blog here:
Related Paris Food Travel Blog: