Last updated on September 23rd, 2023
Bouillon Chartier is a famous and popular traditional French restaurant in Paris. It is the perfect place for everyone who wants a simple, classic French cuisine at an unbeatable price. The food is authentic, tasty, and sincerely good value for money. An unbeatable Parisian dining experience in Paris.
Highly recommended to us by a friend, we decided to visit Chartier for our first meal after arriving in Paris. This historic place is very popular and always packed full of both tourists and locals who looking for a French traditional menu at a reasonable price. It was an unexpected gastronomical experience and had a fantastic evening. Most importantly we were inducted into our first Parisian meal satisfyingly.
Let's check out our dining experience and get to know what to eat in Bouillon Chartier.
Bouillon Chartier Paris
The Bouillon Chartier is one of the most perfectly preserved restaurants in old Paris that you'll find. Exists since 1896, the Bouillon Chartier is one of the oldest local restaurants in Paris for over 100 years.
It is an easy and casual dining place for eaters who appreciate affordable cuisine, offering simple dishes and good prices. Imagine you can get the main course at only around €10 in Parisian setting at Paris!
Le Bouillon Chartier
Address: 7 Rue du Faubourg Montmartrei Metro Grands Boulevards, 75009 Paris France.
Business Hours: Daily from 11:00 to 21:00.
Official website: https://www.bouillon-chartier.com/
Understand the popularity of the restaurant, so we came early at around 5 pm before the peak hour to beat the crowd. But still, the restaurant was already bustling with early diners. There was a short line but the queue moves quickly. We were seated quickly after 10 minute waiting time.
Impressive Parisian Setting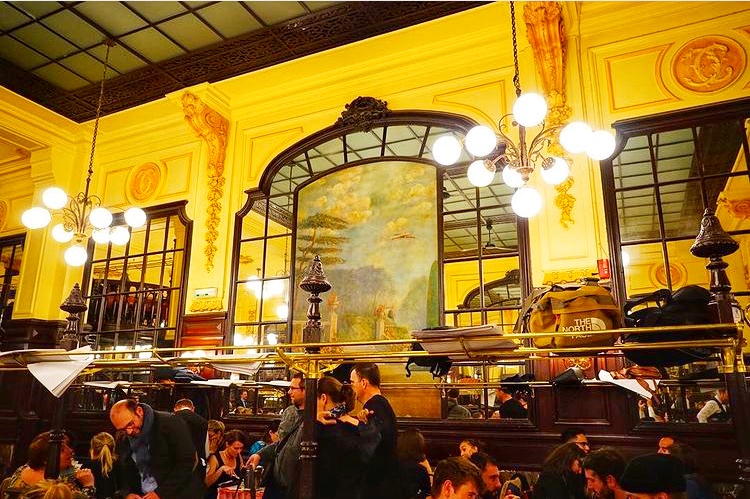 What a great place! The restaurant has an impressive Parisian setting and several hundred people can be served at the same time.
The massive dining room was very traditionally decorated with high ceilings, wooden sideboards, soaring mirrors reflecting the chandeliers, and Belle Époque lighting. Old fashioned bistro-style chairs and tables with white tablecloths and unformed waiters scurrying around laden with plates of food. It made me feel like I fell back in time.
We were warmly greeted and quickly taken to a table. Once we sat down, the service was extremely fast and we got the English menu upon request.
What To Eat in Chartier Paris
The food is simple French cuisine and you can find all the French favorites on the menu. Great to note that the restaurant offers good value for a fixed three-course meal which usually costs about €20 per person. The wine of the month is normally €15 for a bottle.
Please check on their website for latest menu and actual price.
The order was swift and great. We decided to have the escargot and Fois Gras on bread for starter, butchers cut steak and frites, and duck confit with baby potatoes for main, and Rum baba for dessert. The waiter even scribbles our order on the paper tablecloth.
Escargot and Fois Gras for Starter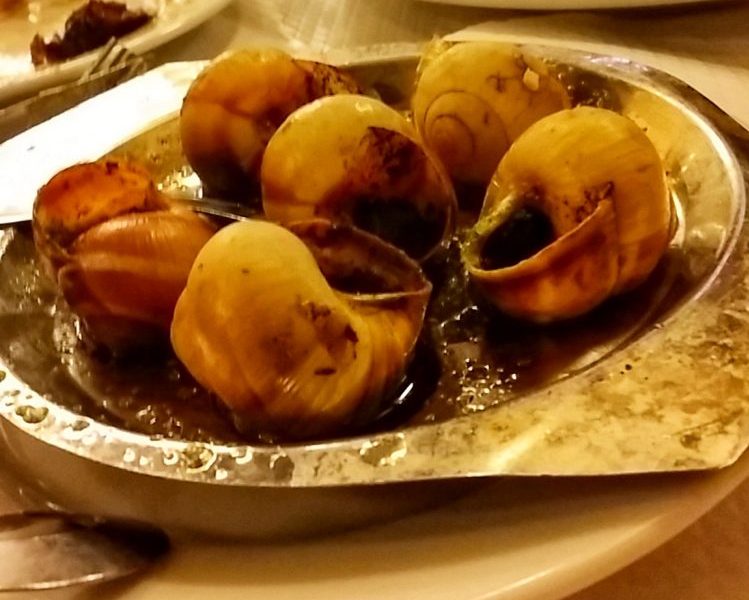 The starters were served really quickly, and they were pretty good. We began our meal with a dozen snails in excellent garlic butter, and a very good foie gras.
Before this, we heard the escargot here were great so we had to try them, and they lived up to their expectations. The snail is quite big and the garlic butter parsley sauce is amazing. Very tasty and great for our first time.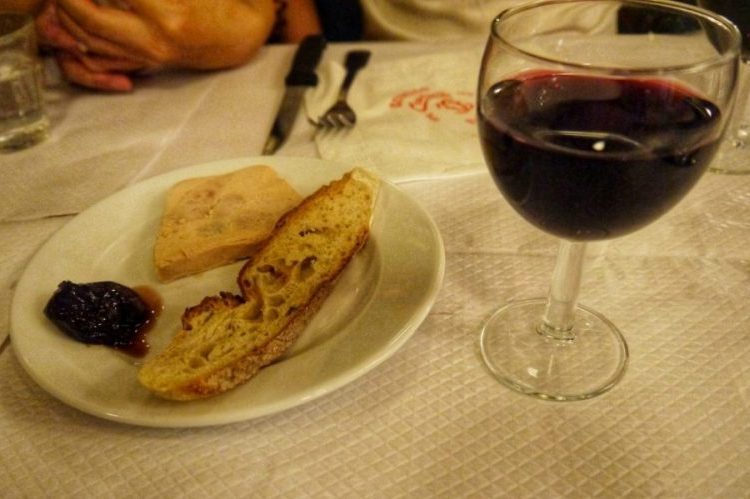 While the foie gras (duck liver) tasted good but the bread that came with it was stone hard. The wine was of great value and tasty.
Main Courses
Next, the main course was equally delicious. All were good qualities, prepared mainly with fresh products. The duck confit was seasoned well as well as the small potatoes. It was really good and worth the value.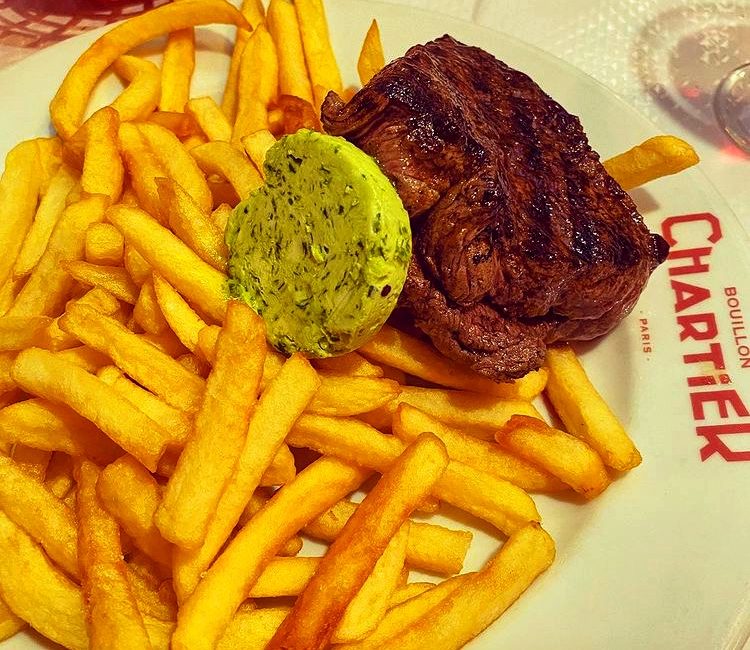 While the Butcher's cut was cooked perfectly and tasty. The fries are my favorite side dish. We enjoyed my meal very much. Everything was simple and really tasty.
Dessert was followed by Rum baba that was the right balance of rum and sweet syrup. What's a satisfying meal!
We had a good time and enjoyed our meal very much. For that price, the meal was good and we were satisfied.
Overview: Best Affordable Paris Restaurant
All in all, we truly enjoyed our visit to Chartier. The food is not the Michelin fare, the food is good but nothing outstanding, But the atmosphere makes up for it all, no way you can walk out of Chartier disappointed. The prices are very affordable and we had a very good dinner for small money. An experience not to be missed on a visit to Paris.
The downside though is that at peak evening dining hours the queue can be very long but if you don't mind eating a little earlier or a lot later to avoid the long queues.
Last but not least, I would not hesitate to visit again and it's great to see an old establishment still flourishing. If you are in Paris and looking for somewhere to eat real french food, then I highly recommend you go to Le Bouillon Chartier. We cannot wait for our next visit!
Planning for a trip to Paris? Check out the Paris travel blog here:
Related Paris Food Travel Blog: