Last updated on September 23rd, 2023
Budapest is a food paradise and there are so many must-eat restaurants in our Budapest bucket list. Our Costes Downtown food review is main for a Michelin star experience and is probably the best meal we had in Budapest.
During our three days in Budapest, we went to Michelin-starred restaurant Costes Downtown for the excellent dining experience. As the sister restaurant of the famous Costes, the Costes downtown was bound to be great and it was. It was awarded with Michelin Star in 2016 March, shortly after opening.
Costes Downtown would be on my list of Budapest's best restaurant, served the nice modern cuisine. From the moment we reserved a table prior to coming to Budapest, we are looking forward to dining in Costes Downtown.
Continue read on our Costes Downtown food review, one Michelin Star Restaurant in Budapest. And most important, reserve your table in Costes Downtown to taste it on your own.
Michelin Star Restaurant Costes Downtown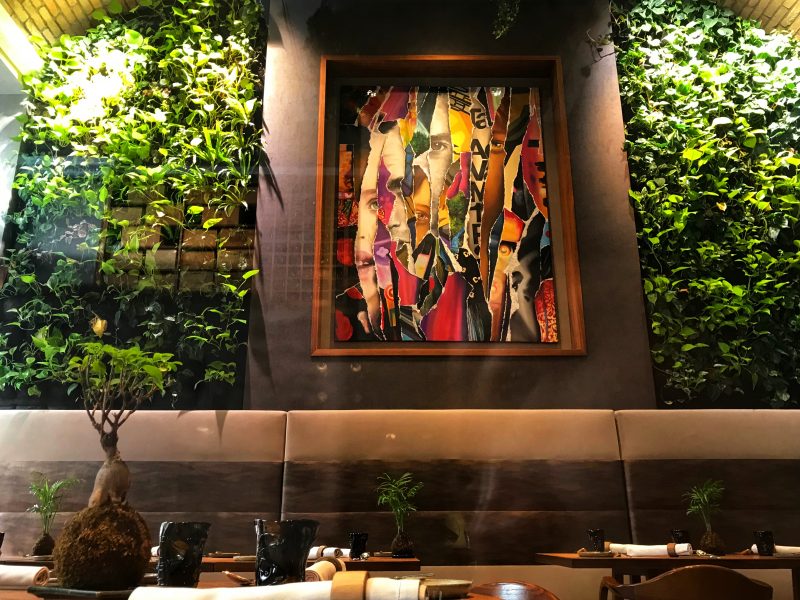 The Costes Downtown is located in the elegant Prestige Hotel and easy access from Budapest downtown. It is only a few minute's walk from our hotel stayed in Budapest, D8 Hotel.
When we first arrived at the restaurant, we were greeted by heart-warming welcome from the waiters. After we entered and seated, we were so admiring the foliage and interior decoration. The restaurant, being virtually brand new, is beautifully minimalist decorated and intimate with a great ambiance.
Open Kitchen Concept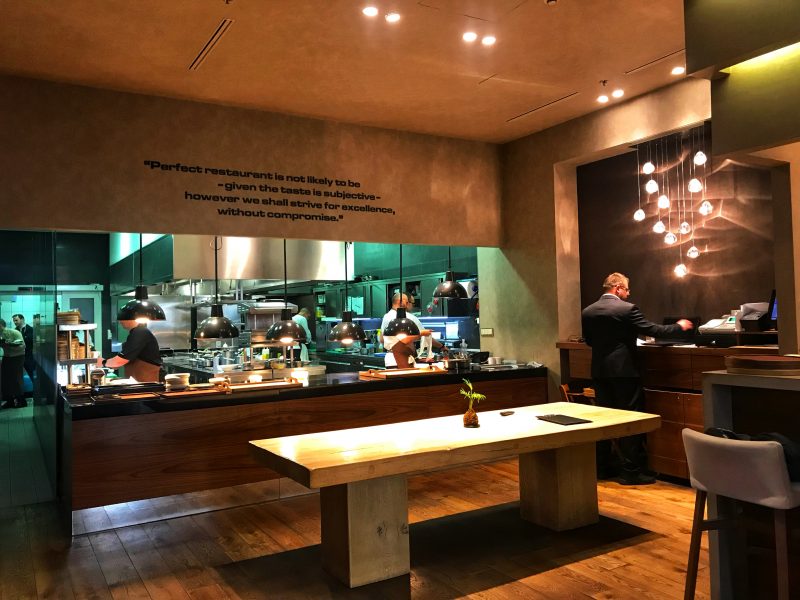 The bistro-like environment with a relaxed atmosphere is very cozy and relaxing. I personally like the open kitchen concept with soft background music at Costes Downtown.
You will have the chance to watch Chef Tiago Sabarigo and his team perform culinary in a sparking kitchen if seated at the chef table.
Costes Downtown Business Lunch Menu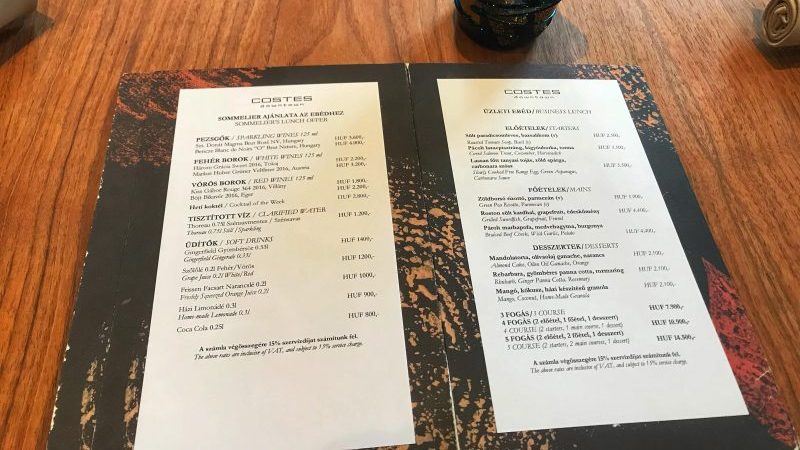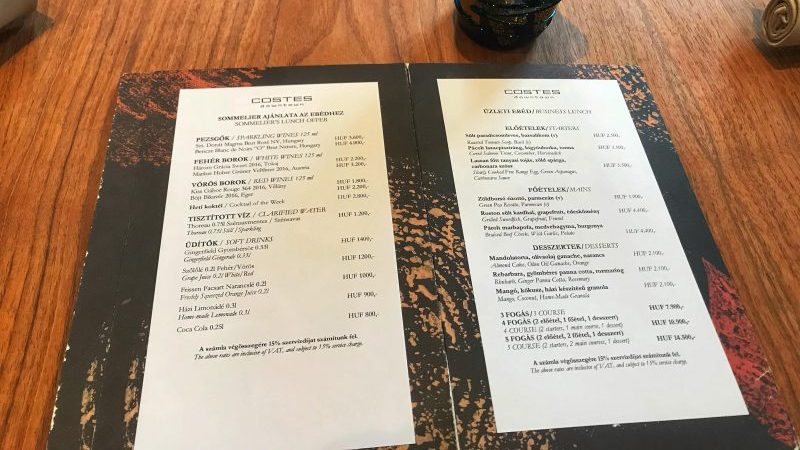 In regards to the menu, Costes Downtown had several options to choose from. From a la carte, three-course, and up to seven-course meal. It served the five or seven-course tasting menu for dinner.
While for the lunch, one of the biggest surprises for us is the business lunch menu, starting with a 3-course meal at 6900 HUF, 4 course at 10,900 and up to 5 course at 14,500 HUF. We really can't imaging the Michelin star fine dining at such affordable prices.
We opted for the three-course business lunch. Choose one from the three options from the starter, main course, and dessert. Consequently, the menu will keep changing every month to continue enlightened the customer.
Hungarian Self-produced Tokaji Wine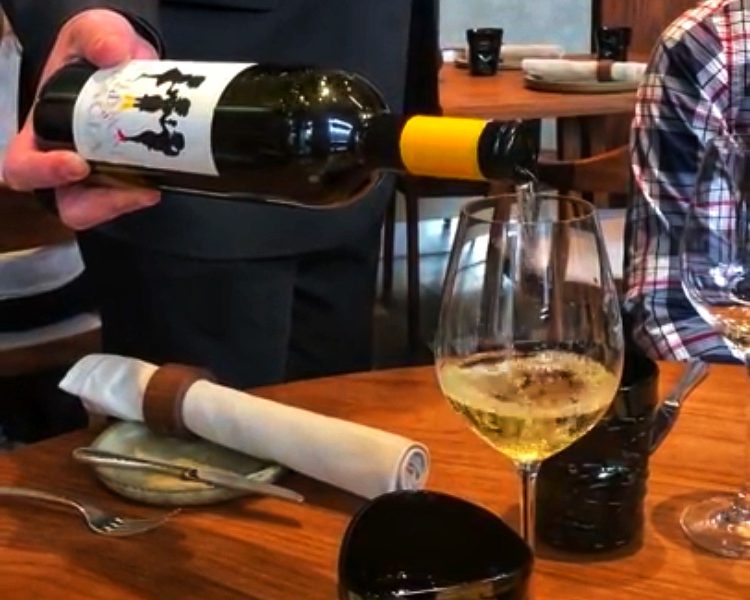 Meanwhile, we had some lovely wines with the dishes, a bottle of Hungarian self-produced Tokaji wine, highly recommended from the waiter.
If you are not having wine, there is also a wind variety of drinks too, with cocktails served in beautiful glasses.
Complimentary Amuse Bouche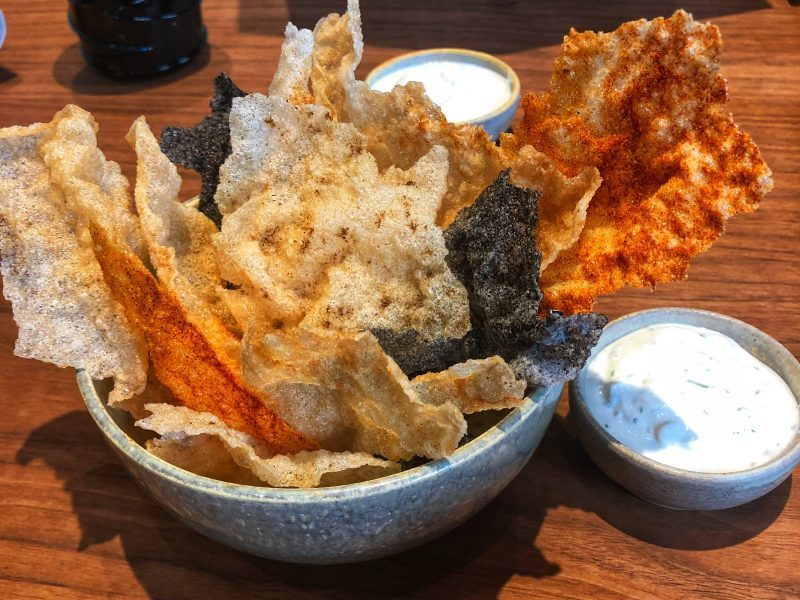 Firstly, we were given the complimentary amuse-bouche with crispy sea bream with dip. It was a bit greasy with different spicy taste of sweet pepper powder. A very good start for lunch.
Freshly Made Bread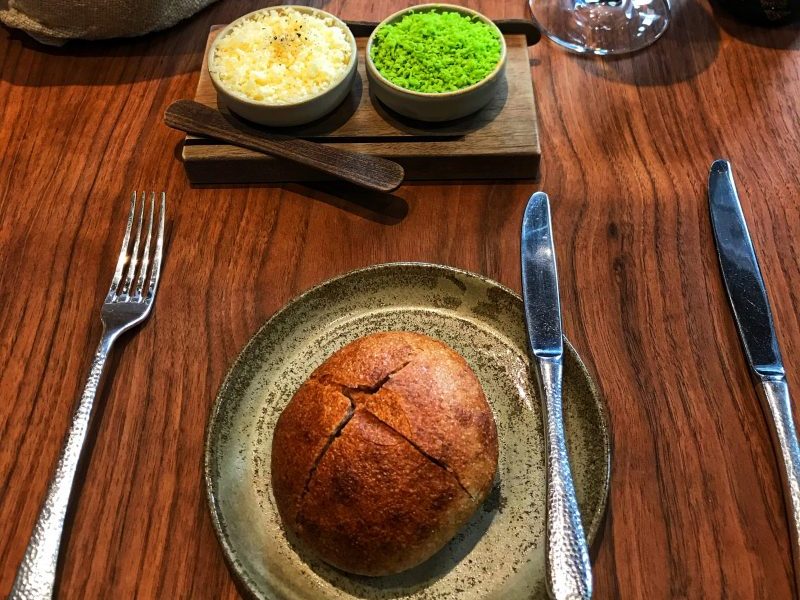 Next, the freshly made bread is served with flavored goat cheese and garlic butter. It was very caramelized with delicious scent. I like the garlic butter with the warm bread.
Starter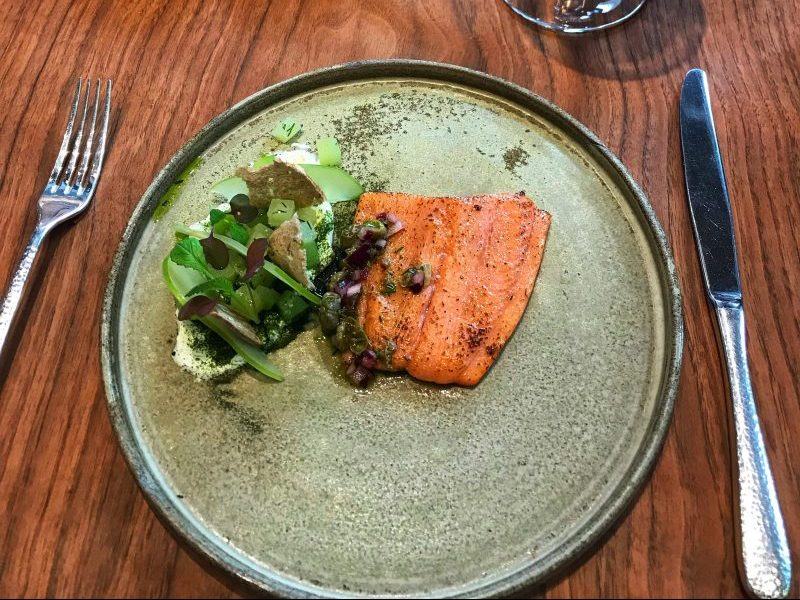 All foods were prepared with creativity, from excellent ingredients and very well cooked. For instance, our Starters of cured salmon trout is served with well-decorated cucumber and horseradish.
Main Course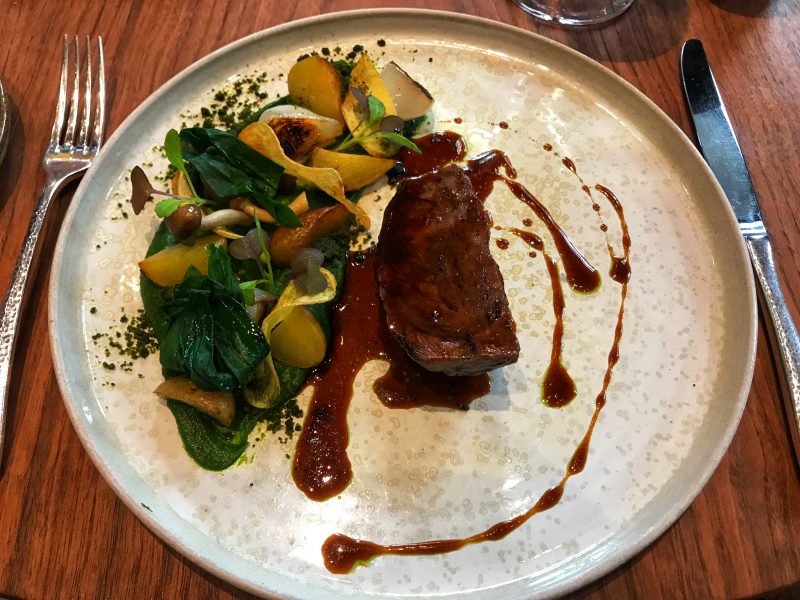 Next coming to the mains, braised beef cheek with wild garlic and potato. It was so good and well cooked. The kitchen use great ingredient, no doubt. The chef made every dish to order and it was delicious, fun and in a beautiful setting.
Dessert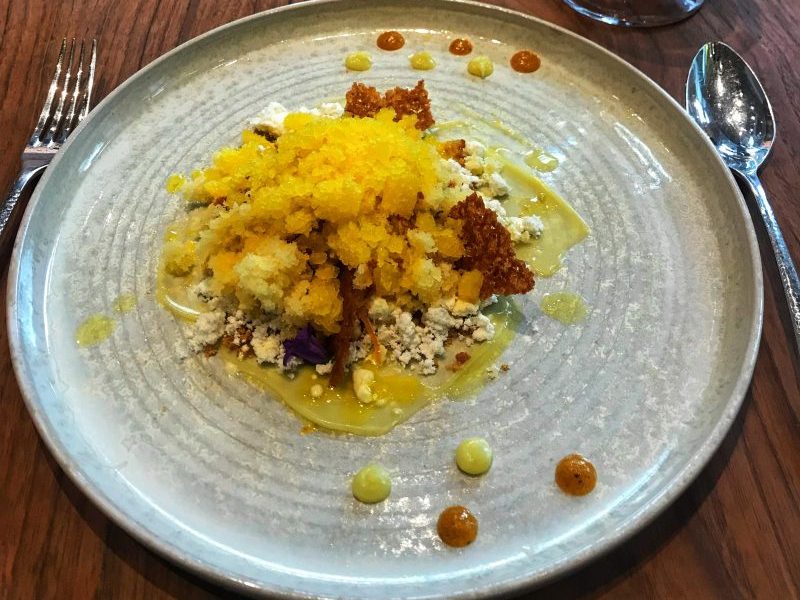 Lastly, for dessert, we choose almond cake with olive oil ganache and orange. Very refreshing. You can't really disappointed with anything they served.
Petite Four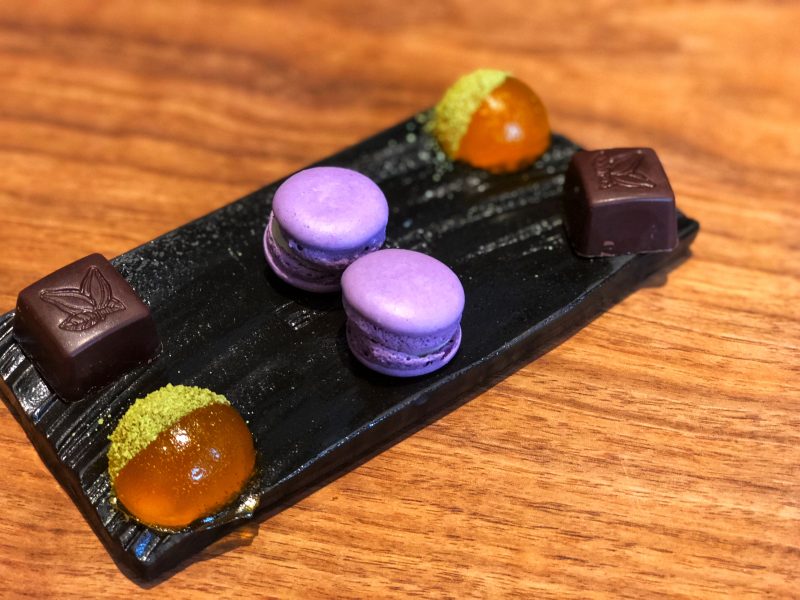 However, that's not all. It come with these dainty petite four sweet treats of chocolates and mini-macarons! It was exceptional and unforgettable.
A perfect ending for our dining in Costes Downtown.
Fantastic Staff And Super Attentive
The staff were fantastic and super attentive. They do not only served the food, they present each course with an explanation on the food preparation and serving. It was useful to know what we are eating. The food is artistically plated and a pleasing experience in taste and flavors.
Costes Downtown Food Review
In summary, a very nice and memorable dining experience in Costes Downtown with a Michelin star touch. Our Costes Downtown food review conclude that it was one of the best meals we'd ever eaten in Budapest. And the given prices are quite a bit lower than that sister restaurant. Most surprisingly is the pricing. An experience worth much more than the actual cost. Excellent value for what is.
Above all, I highly recommended dining in Michelin Starred Costes Downtown as part of the must do in beautiful Budapest trip. If I was traveling back to Budapest, I would come back again for lunch or dinner in Costes Downtown. Come take down a gastronomical experience like no other in Costes Downtown!
Read More On Our Central Europe Trip
For an itinerary that covers the Czech Republic, Austria, Hungary, and other interesting cities between, feel free to check out this Central Europe Itinerary in more detail.