Last updated on May 18th, 2023
Read on the top 10 best things to do in Budapest that you hardly can miss. A Budapest travel guide for extra inspiration on your holiday.
Budapest can be separated into two cities, Buda (West) and Pest (Eastern). This two lively area is divided by the majestic Danube River and is well connected by several bridges. The most famous is the Chain Bridge, a magnificent suspension bridge arching over the River Danube. Each side of Buda-Pest has a unique character and offers plenty of tourist attractions to keep you busy.
We suggest spending at least 3 days in Budapest for leisure travel especially bonus Budapest is super affordable. If you're short on time during your trip to Budapest then I recommend taking a 3-hour sightseeing tour. This Budapest Travel Guide will help you quickly tick off all those must-see sights so you can then get on with exploring the hidden gems.
Budapest Travel Guide
Lots of handy Budapest travel guide is available online and there are so many amazing things that can come out to spend your time in this Hungary's fun-loving capital. A short trip of one or two days may not enough to explore all as we can easily list out the top 10 things to do in Budapest or maybe up to 20 or 30 things.
Looking back to our perfect three days Itinerary in Budapest, we have summarized the top 10 things to do in Budapest and you hardly can miss it, especially for first-time visitors.
Budapest Travel Guide: Top 10 things to do in Budapest for the first-time traveler.
Walk Across the Chain Bridge
Wandering Around In Buda Castle
Strolling Along the Danube River
Taste on Authentic Local Hungarian Cuisine with Vintage Wine
Try Hungarian Street Food
Shopping In Central Market
Take A Dip in a Roman Thermal Bath (Budapest must do)
Adventure With Tram Number 2
Tour At Parliament House
Discover Ruin Bar
Travel Tips:
We recommended to stay nearby Danube River at Buda Side for easy getting around and food hunting. The
Hotel D8 Budapest
is located within 5 minutes walk to Széchenyi Chain Bridge and some other attractions in Buda side. It is a mid-range boutique-style hotel with exceptional value. Popular pick in Budapest.
1. Walk Across the Chain Bridge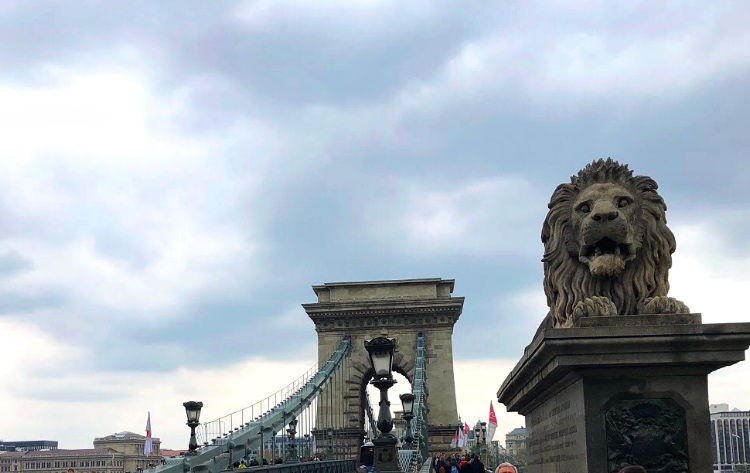 First of all, in the Budapest Travel Guide is the National Pride – Chain bridge. It is the historically important and architecturally impressive that connects Buda and Pest. Chain Bridge was built in 1849 with its official name István Széchenyi. It is also the first bridge to connect Buda and Pest.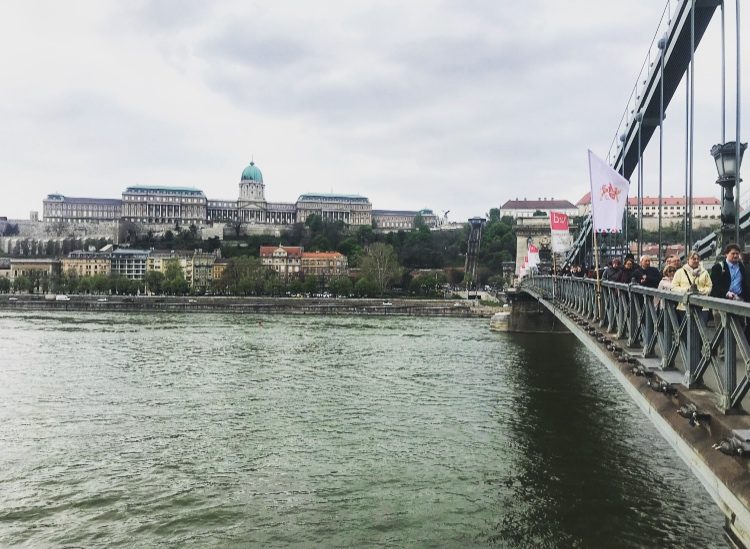 It only takes about 15 minutes to stroll across to the other side. We enjoy strolling around to get some superb photographs along the way. It is also fantastic at night when it's all lit up.
2. Wandering Around In Buda Castle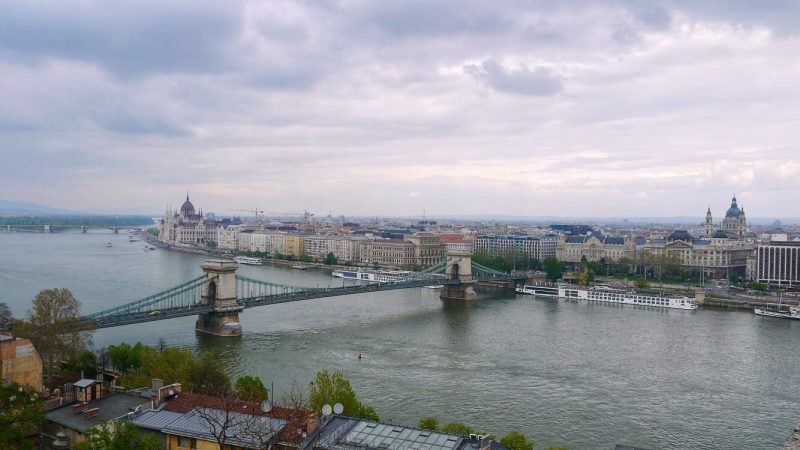 To get the most beautiful panoramic view of Budapest, just head to Castle Hill and Fisherman's Fort to see the vibrant city from above. Castle Hill is also the home of Buda Castle (formerly Royal Palace), the National Gallery, and the Budapest History Museum.
The history of Buda Castle can trace back to the 13th century and it has been used for military, royal, and other purposes. At present, the castle is used for museums and art galleries and offers various exhibitions.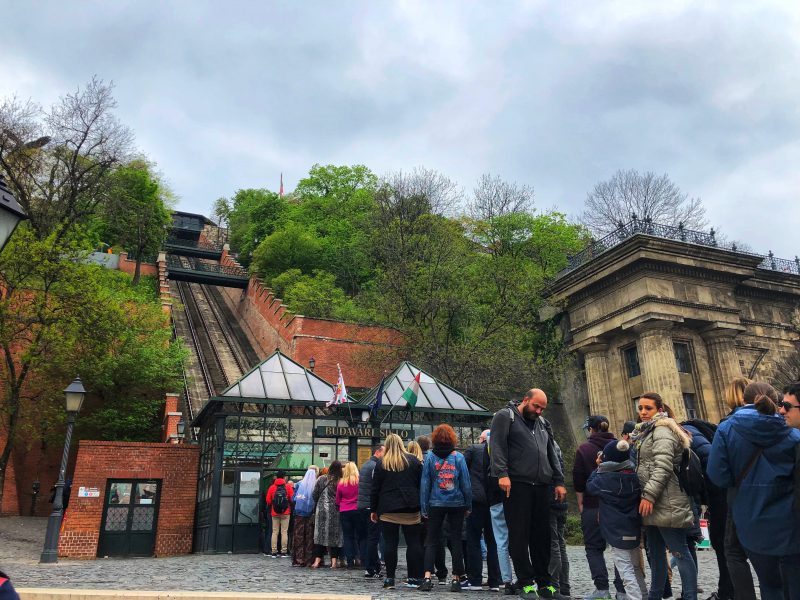 The fun and easy way to check out the castle is to take the short funicular ride up to the castle hill. But if time permits, walk slowly and climb to the top on foot! This easy hike will be worth it though as the views are incredible! Simply stop by any viewing point to see the Danube and Capitol at different angles along the way.
The grounds are open 24 hours daily but Buda Castle hours start from 10:00 to 18:00. Closed on Monday.
3. Strolling Along the Danube River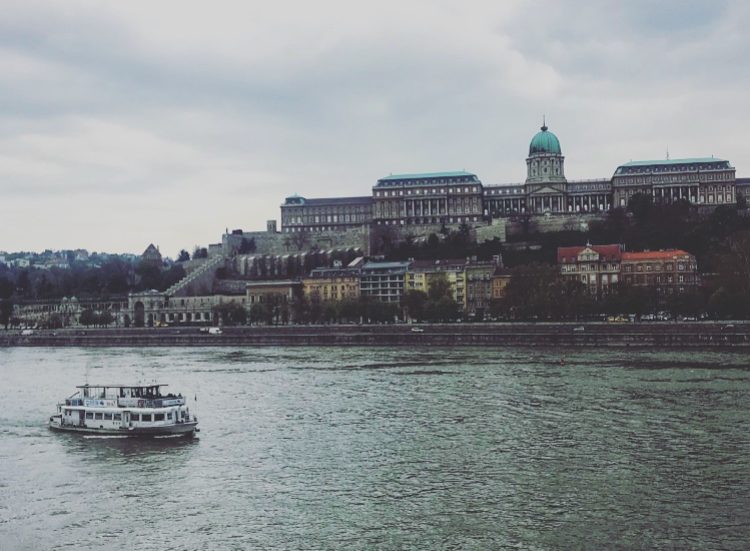 Most of the important sights in Budapest are walking along the Danube!
Especially in the evening, when the street lights gradually light up and there is a music audition along the coast, the Danube banquet in Budapest is about to begin. Magnificent sunsets are included.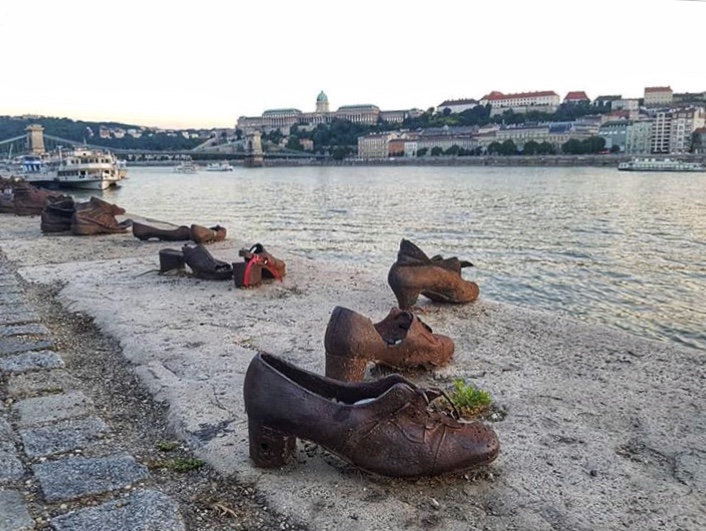 Moreover, you may notice there are some cast iron shoes on the Danube bank. The "Shoes on the Danube Bank" is a heart-breaking memorial to honor those killed by the Arrow Cross militiamen in Budapest during the Second World War. A total of 3500 victims were forced to take off their shoes before being shot, and their dead bodies were swept down to the river.
4. Taste on Authentic Local Hungarian Cuisine with Vintage Wine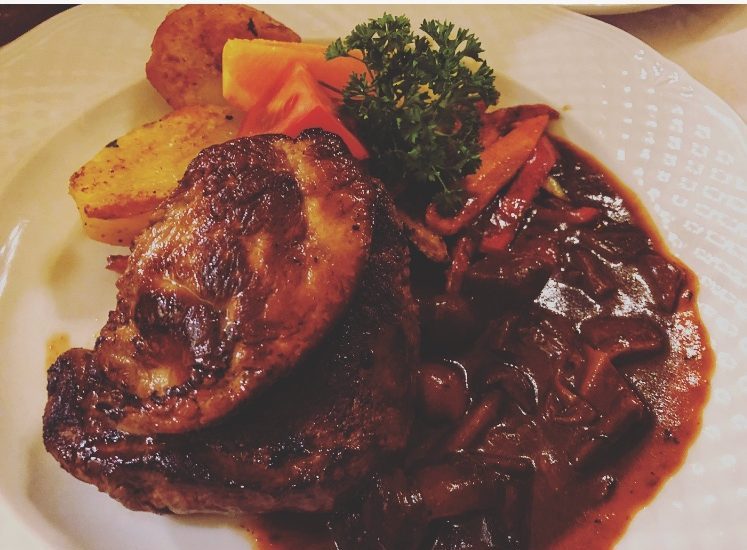 When you are talking about the top 10 things to do in Budapest, Hungarian cuisine is one of the must-try. Don't miss out to taste an authentic dish in Budapest, especially in relatively low-priced Eastern Europe. Best enjoyed your local Hungarian cuisine and paired with one glass of vintage Hungarian wine, Tokaj at one of these award-winning Budapest restaurants.
There are so many MUST-EAT Food on my bucket list and it is so hard to choose from on my three-day Budapest trip. We enjoy our fine dining at the Michelin Star restaurant on Costes Downtown, Kiskakukk Étterem with classical traditional Hungarian dishes.
Read more on our Budapest Food Guide: What and Where To Eat in Budapest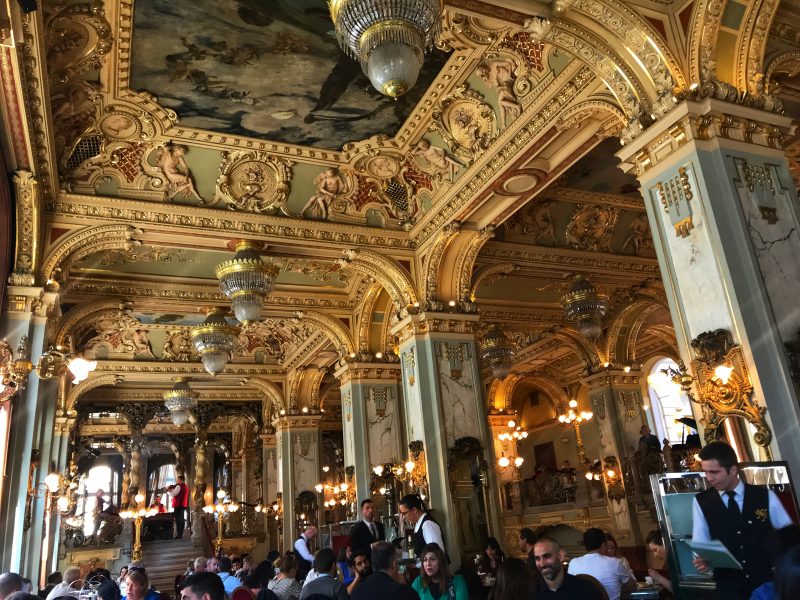 Not to forgot to have nice coffee and dessert at New York Palace Café after a long day on your feet seeing all the best things to do in Budapest. The most beautiful cafe in the world! We're feeling hungry just thinking about it.
However, most of the restaurants usually easily get fully book and required to make your reservation at least one day ahead.
5. Try Hungarian Street Food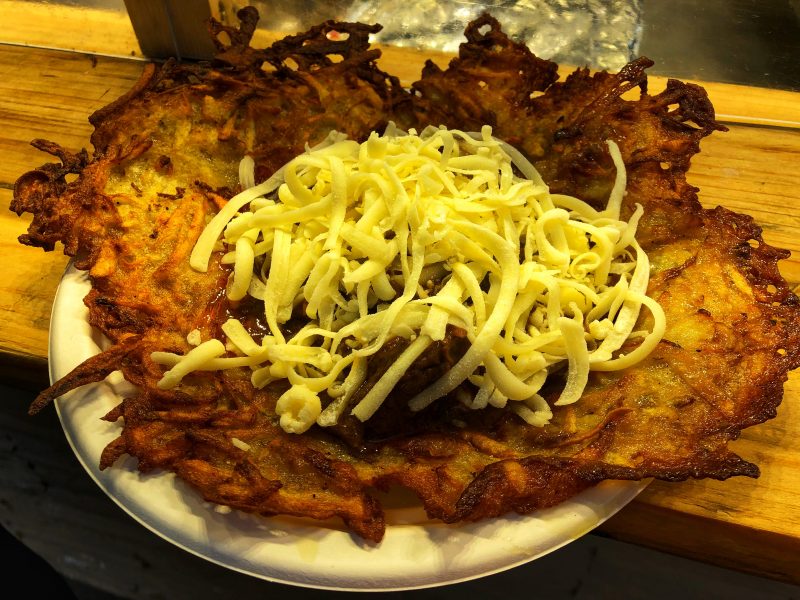 If you don't want to go to a restaurant, try the street food in Budapest. It is also another great experience.
Lángos, the ultimate Hungarian street food, and locals seem to grab and eat it on the go. It is a deep-fried, disc-shaped bread, topped with sour cream, garlic, and sheep's cheese. Nowadays you can also add a topping like ham, cabbage, tuna, meat, and salad to add a savory taste to this snack.
While Kürtőskalács means "chimney" that can be seen everywhere, came with all kinds of flavors. It's a Hungarian tradition similar to Trdelník in neighborhood countries like Romania and the Czech Republic. Personally recommend the "poppy seeds" taste, not a drug but common dessert material in Central and Eastern Europe.
6. Shopping In Central Market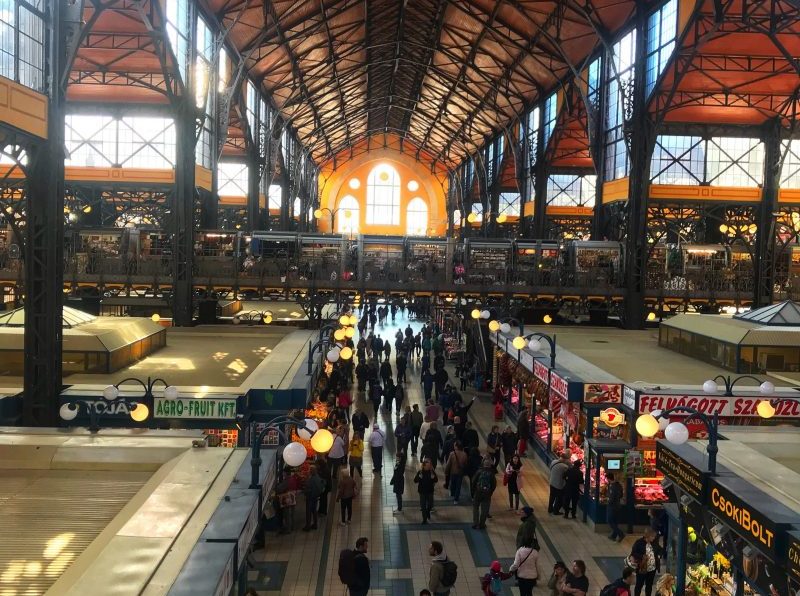 If you want to learn more about the local culture, go to the market! We love to include the market visit when traveling to a new country because the market is so interesting to see the local daily life. While Budapest's most famous central market is a restored neo-Gothic tunnel with a beautiful ceramic tile roof and countless stalls for your shopping enjoyment!
The first floor of the Central Market is full of local produce. Examples like Hungarian red pepper powder and various spices, foie gras, cheese, meat, fresh fruits, vegetables, and a lot of other food products. Yes, foie gras is cheap in Budapest and you would be able to find this low price in Europe. On the other hand, all kinds of non-food items, souvenirs, and food stalls are located on the second floor to fill you up. So remember don't eat before heading to the Central Market Hall!
Most importantly, the price of the central market is reasonable. Pick some Hungarian spices and liquor to bring back home the prices are the lowest you will find. I personally like the smoky and savory red spice of Paprika and bring it back with three big packs.
7. Take A Dip in a Roman Thermal Bath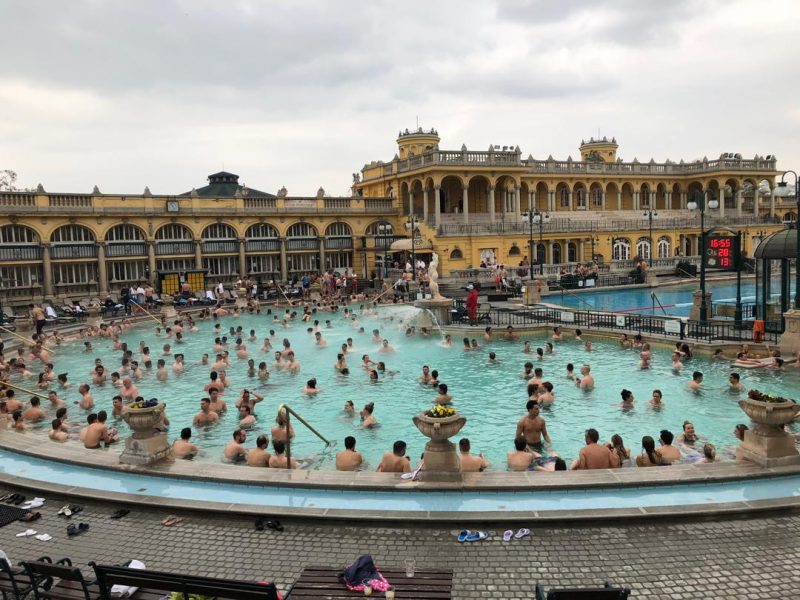 Relaxing in one of the Budapest baths is a must-do in our top 10 things to do in Budapest. For many centuries, thermal baths have been a big part of life for Hungarians and Budapest is well famous as hot spring capital.
There are plenty of baths to choose from and the most well-known is the famous Széchenyi Thermal Baths. This Neo-baroque richly decorated palace is supplied by hot spring waters. It has a total of 18 pools and 10 steam cabins, several massage therapies, facial treatments, and more. That is to say, the Széchenyi Bath is the largest open-air luxury medicinal bath in Europe with thermal water that is warm year-round.
Beat the queues and consider book your Széchenyi Spa Skip The Line ticket online.
Another popular bath in Budapest is Gellert Spa, a smaller but equally beautiful building that makes you feel a little bit like you're swimming inside a cathedral.
8. Adventure With Tram Number 2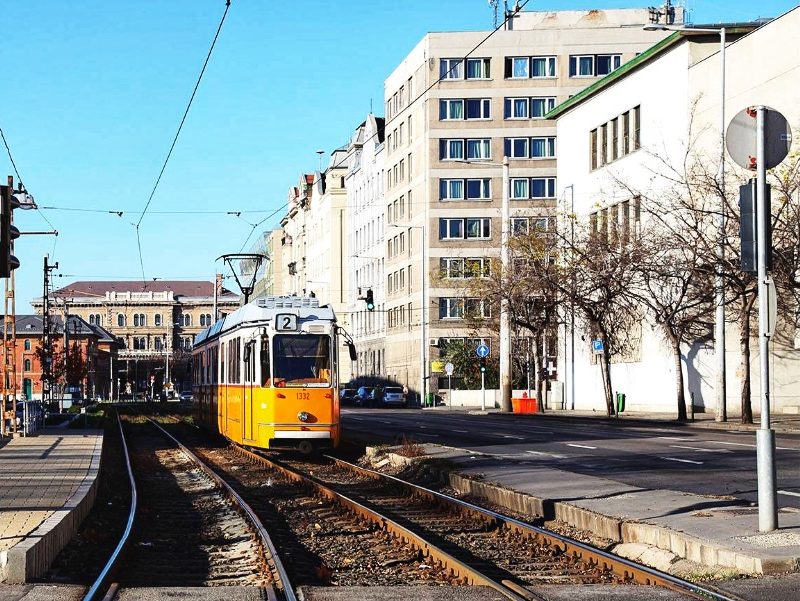 Don't miss the chance for a ride with tram number 2. With a single ticker, you can see a lot of monuments in the Pest area along the Danube riverbank. It represents the antiqued tram with an excellent scenic route.
Just simply stop at one-stop, go out to look around, and again continue to adventure. It's similar to Hop On Hop Off Tram in Budapest which takes around 25 minutes one way. Make the tour during the daytime and again at night to enjoy the illuminated building along the Danube bank.
It is a wonderful way of sign-seeing in Budapest.
9. Tour At Parliament House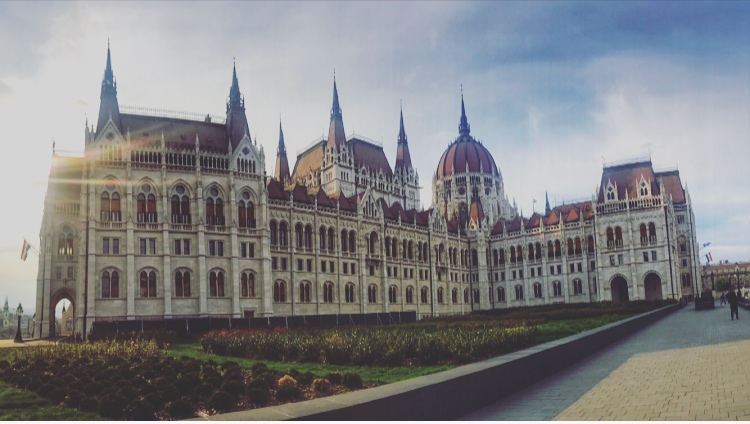 Budapest's national Parliament Building is one of the city's most famous landmarks. It gets famed for its Gothic Revival architecture, ornate statues, and gorgeous paintings. It is also the third-largest parliament building in the world and lies at the bank of the Danube over 100 years old.
The Budapest Parliament is open for visitors who get to see the stunning interiors of the building and some of the 691 well-furnished rooms. There is a 45-minute tour of Budapest's national Parliament Building when parliament is not open. You can learn about the political history of Budapest and see the amazing architecture and the Hungarian Crown Jewels.
The stunning, magnificent architecture is breathtaking. A must-see!
10. Discover Ruin Bar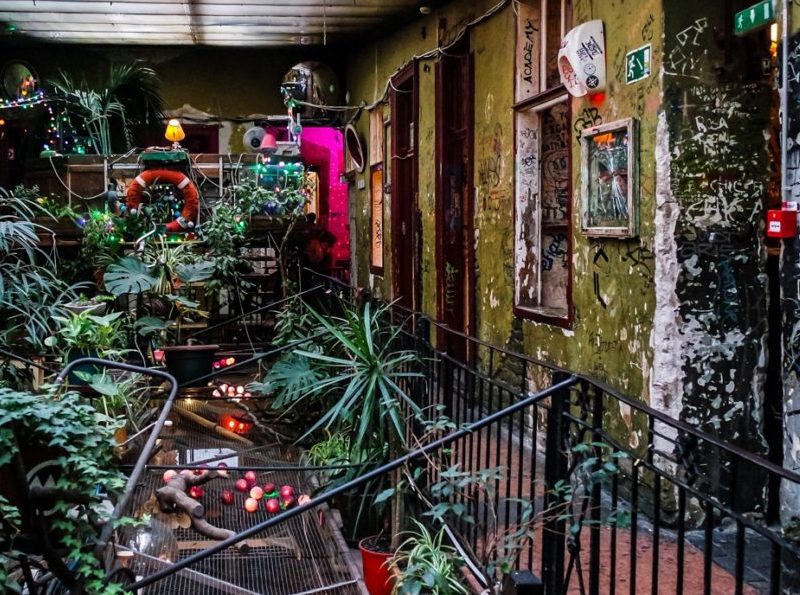 Ruin bars have been one of the new trends in Budapest and have been around since 2001. It started to get popular after the founding of Szimpla Kert in the old Jewish quarter. Many abandoned buildings in the city were slowly taken over and converted into distinct spots. Each ruin bar is different and full of artistic creativity. Now, these places have become exceptionally popular with locals and tourists.
In the morning, you can pop into the Sunday Szimpla Ruin Bar Farmers Market for a genuine feast of cheese, salamis, fresh strawberries, and chili candied pecans. At night, you will soon realize that you are entering another world for its unique Budapest nightlife.
Ruin bar is super popular and gets crowded with locals and tourists. The best time to go before 20:00 is to avoid the long lines and to grab a table. The oldest ruin bar in Budapest is Szimpla Kert, which opens daily.
Overview: Budapest Travel Guide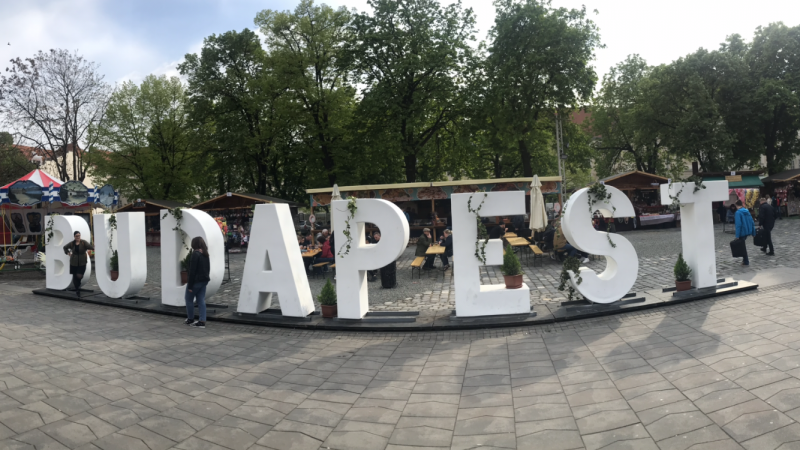 In conclusion, it seems like three days may not be enough as there are so many interesting and more than just the top 10 things to do waiting for you to explore in this Budapest Travel Guide. I am pretty sure, it is superbly easy to fall in love with Budapest.
Check out our perfect three-day Budapest itinerary and awesome food to eat with excellent wine that we try when visiting Budapest. We stay at Budapest D8 Hotel, a new lifestyle superior hotel located in the heart of Budapest. Located nearby with Danube River within walking distance to Chain Bridge, Deak Square, as well as metro accessible. The strategic location helps us to save time and energy to explore around.
Read More On Our Central Europe Trip?
Budapest is part of our travel itinerary in Central Europe 13 days itinerary to the Czech Republic, Germany, Austria, Slovakia, and Hungary. If you are interested, read on our below the post if you are planning to travel to these amazing places.