Last updated on September 23rd, 2023
Here's the ultimate Bali itinerary for how to spend 7 days in this island paradise. We'll share our tips and advice on what to do and see, where to stay, transportation, and more in this Bali travel guide blog.
Island of the Gods, Bali is a dream destination that everyone looks to escape to. This island paradise is incredibly beautiful and it is what you might be picturing when you think of paradise. It boasted gorgeous natural scenery, rice paddies, stunning beaches, beautiful temples, as well as cultural landmarks. The people are friendly, and the food is delicious and inexpensive.
There is so much to do in Bali for your perfect gateway. Travelers from around the world flock to this gorgeous island for a short or long holiday getaway. Planning how to experience the best of Bali to get the most out of your trip can be challenging on your own. But rest assured.
In this Bali travel guide blog, we'll tell you everything you need to know, including how to plan the Bali itinerary, the best time to visit, how to get around, where to stay, and what to do in Bali. We will take you through Nusa Dua, Uluwatu, Seminyak, Canggu, and Ubud to see the very best of the island for one week!
Bali Travel Guide: Pre-Trip Essential
Bali is sprawling, with places to visit and attractions spread out across the island. You're going to spend a lot of time moving around the island, so we advise planning your Bali itinerary before your visit.
Where to go in Bali: Generally, Bali can be navigated by 6 different regions, which are South, Central, North, West, East, and Southeastern Islands. Most travelers will be focusing on the South, and visiting the Seminyak, Uluwatu, Canggu, Denpasar, Jimbaran, Legian, Nusa Dua, Sanur, Seminyak, and Tanah Lot. From there, take some time to visit the Central (Ubud), and Southeastern Islands (Nusa Penida, Nusa Lembongan, or Nusa Ceningan).
We'll be covering more on South (Seminyak, Uluwatu) and Central Bali (Ubud) as well as Nusa Penida in this Bali itinerary. Let's start find out the best places to travel in my Bali travel blogs here!
Get connected: Having a local SIM card for data connection is always important! make sure you are connected throughout the trip so you can easily look at maps and research on the go. It is advice to reserve your local card as it will cost you more when buying it in Bali.
Getting Around in Bali
There are many different options for getting around Bali. But renting a scooter and hiring a professional driver are the two main options for getting around in Bali.
If you plan to rent a scooter and motorbike in Bali, you will need to plan in advance as it is the law to drive a motorized vehicle with a license. You'll need to get an international driver's license (IDP) and also bring your regular license to rent a scooter in Bali. Renting motorbikes in Bali is quite affordable and it only costs you Rp 60,000 – 70,000 / day, and fuel is about Rp 30,000 for a full tank. However, note that traffic in Bali is heavy, chaotic, and unpredictable. Plus the road conditions can be bad, unmarked, with large potholes or loose rocks. This is not advisable to learn and drive in Bali.
For a more relaxing experience, we recommended hiring a professional driver to take you sightseeing and traveling for longer journeys between destinations. The professionals know the place well to bring you to the attractions securely. Depending on the travel distance, hiring a private driver for a day will cost around 400,000 IDR. Also, we recommend starting your Bali itinerary as early as possible.
Get a Professional Bali Private Car Charter
If you only getting around town areas, such as Kuta town, it is a good idea to use the local ride-hailing (Grab and Gojek) for direct journeys and to and from the airport. Alternatively, Blue Bird Taxi is also commonly used when getting around in town.
How Many Days for Bali itinerary
We wish to stay in Bali forever. There are simply so many things to do and see in Bali that any less time would feel rushed.
But if time is limited, 7 days in Bali is the least amount of time you'd want to properly experience the best places to visit in Bali.  Whether you want to explore stunning temples, and waterfalls, experience local markets, and picture-perfect rice fields, or relax in sandy white beaches, 7 days in Bali will give you ample time to explore the island.
Where To Stay
The other major part of planning your Bali itinerary is deciding on where to stay in Bali. Staying in the right place can absolutely make your trip more comfortable and save the traveling time to get you to the destination's attractions. Bali caters to backpackers and luxury travelers alike, along with everyone in between, this means there's a place which will suit anyone.
For first-timers, the best places to stay in Bali are Seminyak, Ubud, and Canggu. Here is some recommedation for the best places to stay in Bali.
For more accommodation option: Where To Stay in Bali: Best Areas and Hotels Pick.
Bali Travel Guide Tips: Depending on personal preference, you can also choose to stay in more than one place. Just like us, we choose to stay in Ubud for the first 3 days and then move to Seminyak for the remaining days. This will ease the traveling time when visiting the central and south regions of Bali.
7 Days Bali Itinerary
This Bali travel itinerary begins in the central region with Bali and slowly works its way south to southern regions such as Seminyak, Uluwatu, and Nusa Penida. We didn't plan places to visit and only focus on major attractions in each place. Our advice, plan your Bali itinerary around the places you want to visit and give yourself plenty of time to soak in the magic of each destination. This is the best one-week Bali itinerary If you have 7 full days to tour the island.
Here is the what to do in 7 Days Bali itinerary:
Day 1: Arrived in Bali Denpasar. Transfer to Ubud.
Day 2: Ubud
Day 3: Ubud
Day 4: Seminyak
Day 5: Day trip to Southeastern Islands (Nusa Penida)
Day 6: Uluwatu
Day 7: Tanah Lot, Jimbaran
Goodbye, Bali!
Bali Travel Guide Tips: You may choose any destination in Bali and make your own Bali itinerary. But please keep in mind that distances in Bali are huge and you will surely spend most of your time driving between sightseeings. Consider hire a professional private car charter when visiting the Bali.
Day 1: Arrive in Bali. Transfer to Ubud
Arrive in Bali and transfer to the center of the island, Ubud. Depending on traffic and the time of day, the drive is about one and a half hours from the airport. Please allocate some time for the transfer. We recommend booking the private transfer from airport to Ubud. This means that as soon as you arrive in Bali, a driver will pick you up and take you to Ubud.
Reserve the Bali Airport Transport from Klook
Bali Travel Tips: Take note that e-hailing (Grab, Gojek) is not allowed for taking passengers from the airport as airports are completely off-limits to these apps.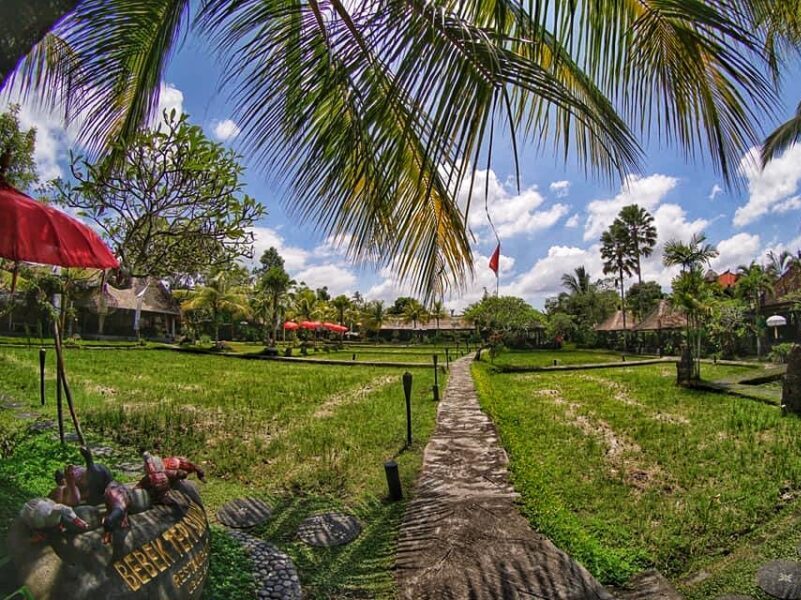 For the first day of Bali itinerary, we didn't plan too much of activities and only spend time wandering around the city center. In the evening, find a restaurant in the city center and enjoy Indonesian local dishes.
What to eat: Bebek Bengil or also called Bebek Goreng is a local favorite that everyone has to try! The duck has been steamed in Indonesian spices before getting deep fried for that crispy finish. We went to Bebek Tepi Sawah Restaurant and it was amazing! The Bebek Goreng here is indeed very authentic. You will sit on the floor with a low table while overlooking a rice field.
Day 2 and Day 3: Ubud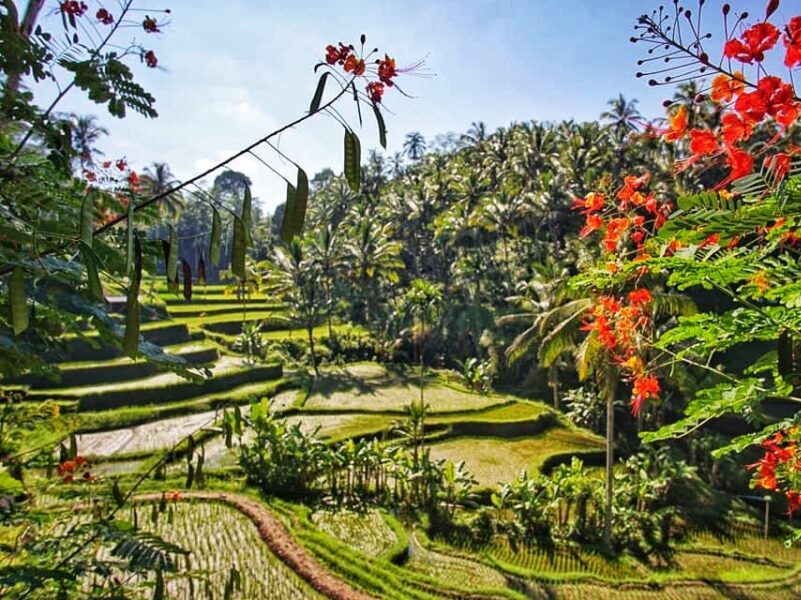 For day 2 and day 3 of the Bali itinerary, you'll begin by exploring the Ubud. It is the spiritual, cultural, and artistic heart of the island. This area of Bali is full of attractions, traditional art, dance, and crafts. No Bali itinerary is complete without a visit to Ubud!
There are a few places to visit in Ubud and the outskirt area. If is still good to visit the city center on foot, rent a scooter, or take a grab. But when visiting the Ubud outskirt, we recommended hiring a professional driver or taking a day tour.
READ MORE: Things To Do in Ubud itinerary: A Travel Guide Blog
Ubud City Center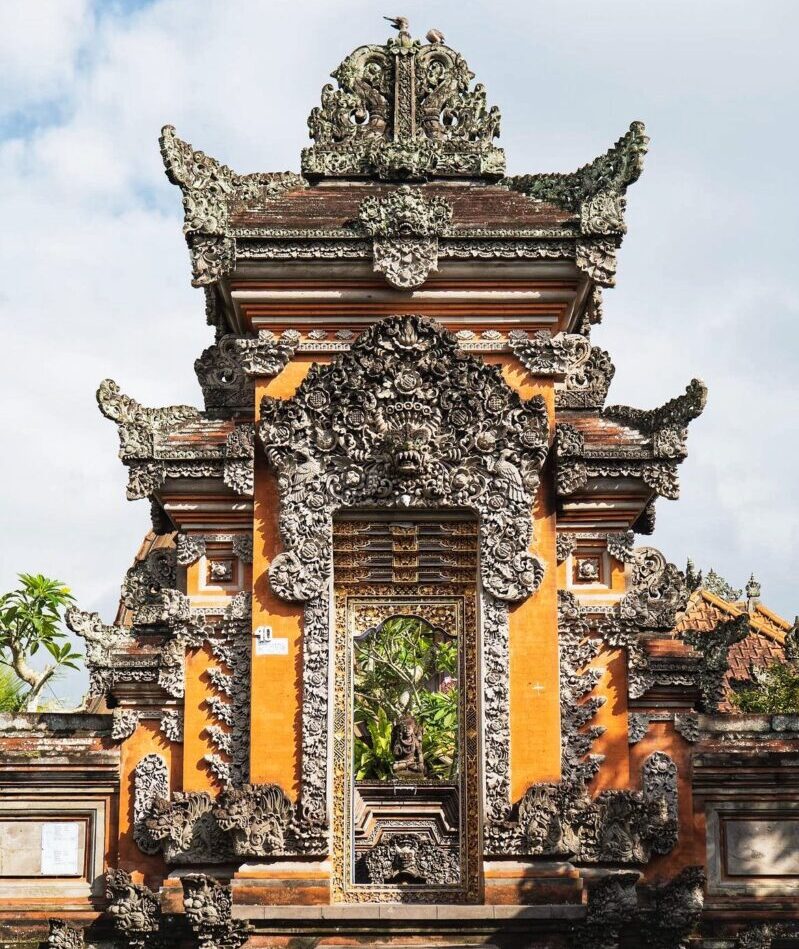 What to do in Bali – Ubud City Center:
Spend some time visit to the Ubud Palace and Pura Taman Saraswati. Both places are situated nearby and best to coupled the city together. You'll fall in love to the gorgeous temples which features a beautiful lotus pond and water garden, which surround the outer area of the temple. These two sites are a paradise for art lovers and photographers. Plan to spend 20-30 minutes at each.
Experiencing the Ubud countryside vibe on your Bali trip. Campuhan Ridge Walk is a lovely way to enjoy some of the gorgeous local scenery. The trail offers stunning views of the lush greenery, rice paddies, and valleys that surround the area.
Kajeng Rice Field is one of the best thing to do in Ubud. The scenic walk is about 4 kilometers walk through the rice fields for a little glimpse into Bali's countryside. Started from Kajeng road, and you will walk through Kajeng Village to the stunning Ubud rice fields, and end off at the Museum of the Arts in the center of Ubud.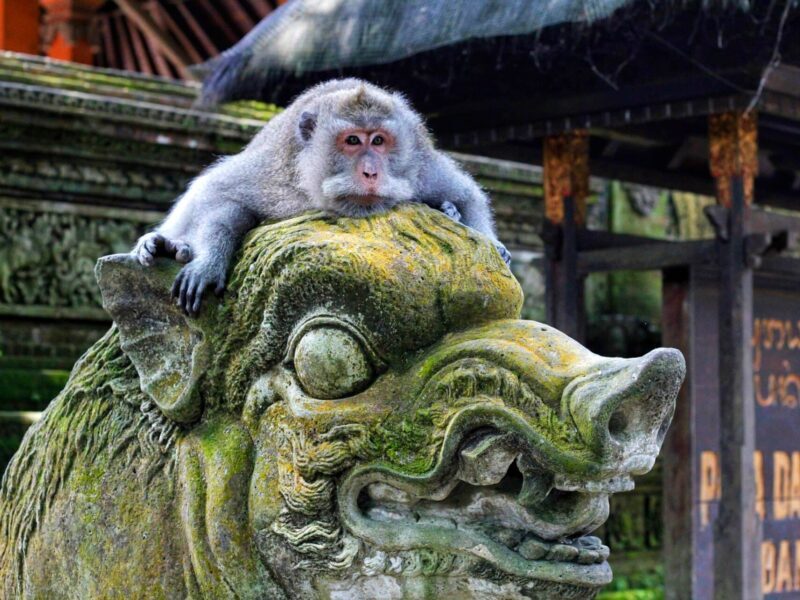 Ubud Monkey Forest Sanctuary is an ancient sanctuary for hundreds of Balinese long-tailed monkeys in a stunning natural forest. You can enjoy the surroundings while walking in the forest and have fun with the monkeys. The entrance fee for Ubud Monkey Forest is 80,000 IDR per adult and 60,000 IDR per child.
End your day by strolling at the Ubud Traditional Art Market to experience the local cultural vibe. It is the best place where you to find beautiful some beautiful handmade crafts such as silk scarves, lightweight shirts, statues, kites, woven bags, baskets, and many others.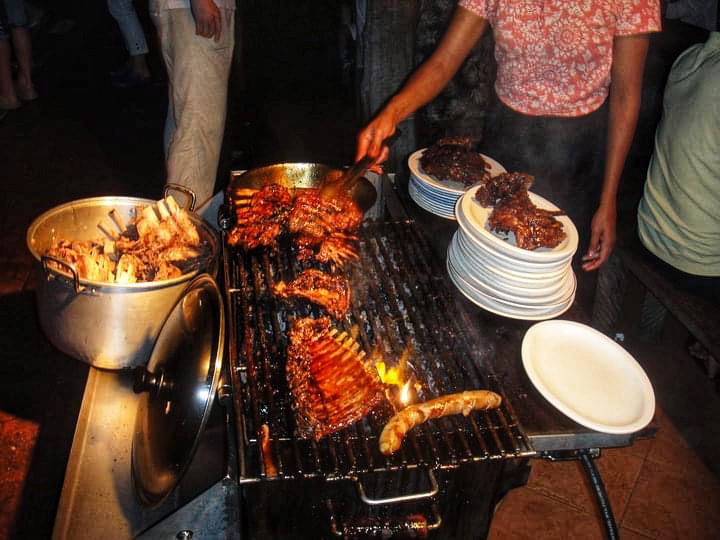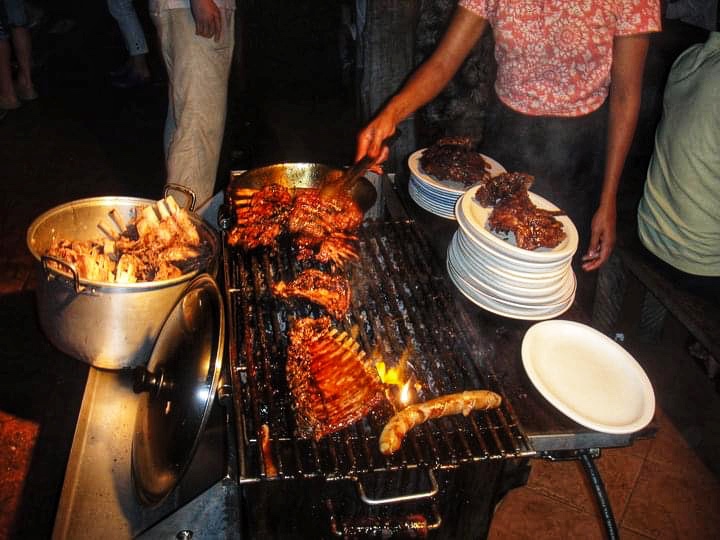 What to eat: Naughty Nuri is not a secret or hidden place, everyone knows their pork ribs and how delicious they are. Definitely get the pork ribs to try on!
Ubud Outskirt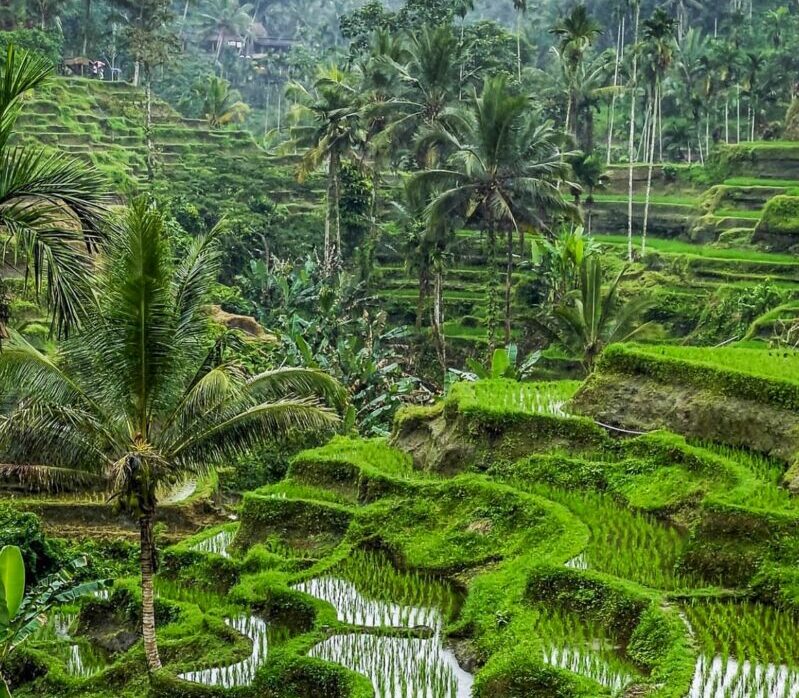 What to do in Bali – Ubud Outskirt Area:
A Bali vacation would not be complete without a visit to Tegalalang Rice Terrace. Simply spend some time wandering through scenic rice paddies and picturesque ravines of the foothills. The best place to escape from the everyday hustle and bustle.
Tirta Empul Temple is a Hindu Balinese water temple and is considered one of the holiest temples in Bali. You will be seeing locals bathing with holy water and locals believed the water source is able to purify the body and soul of people who bathe there. We recommend visiting this temple together with the Tegallalang Rice Terrace as it takes about 15 mins further north from the rice terrace.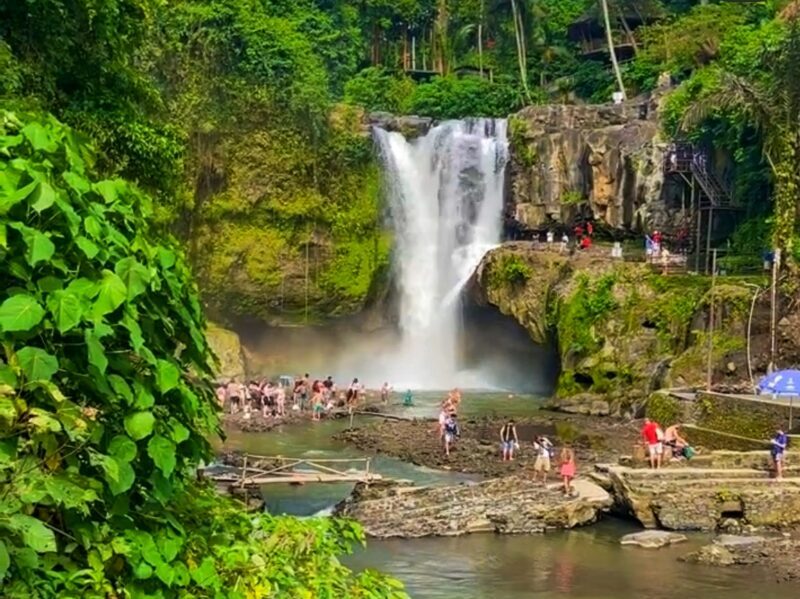 For more time, visiting the Tegenungan Waterfall is easily one of the top must-see attractions in Bali. It is one of the most famous waterfalls in all of Bali, and definitely worth the short detour. It's a short hike with 100 steps to the waterfall, but entirely worth it. Tegenungan Waterfall is about half an hour out from Ubud. The entrance fee is 20,000 IDR.
Lastly, end your day at the next destination, Seminyak and check-in to the bangalow Villa.
Day 4: Seminyak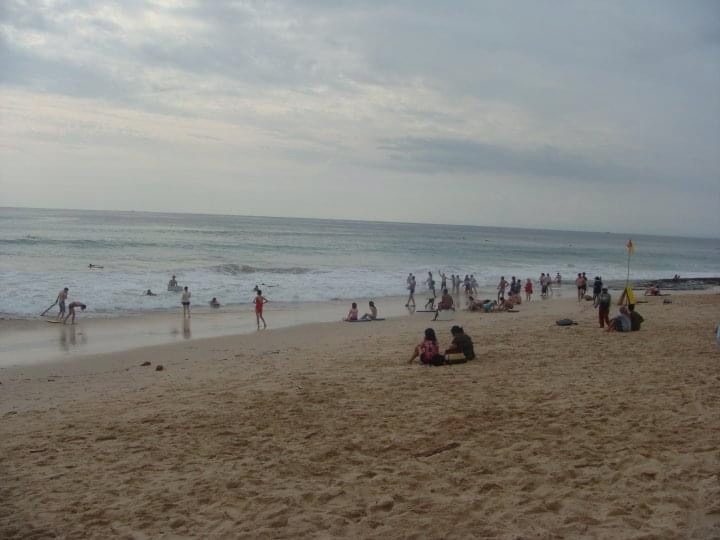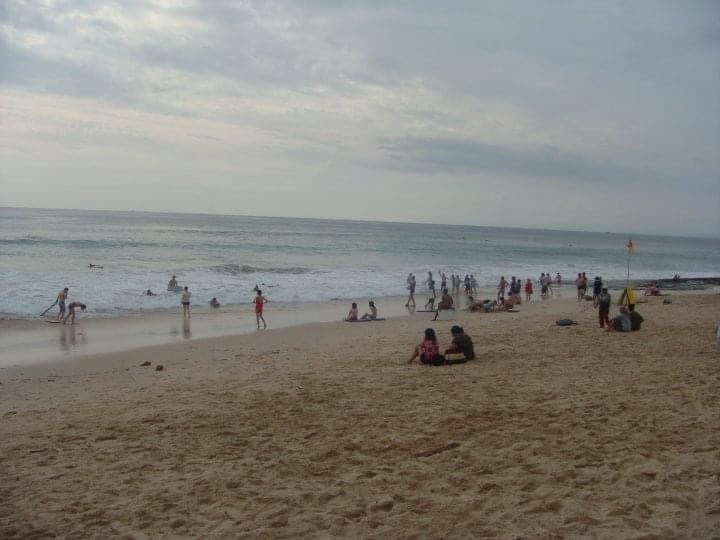 For the next couple of days, we will spend some time at the beach. There are a few places where you can consider to base yourself such as Nusa Dua, Kuta, Legian, Seminyak, and Canggun. We ended at the Seminyak for the last couple of days in this Bali itinerary. The area is more developed and touristy resort towns on the island. There also has the most concentration of foreigner-friendly restaurants, cafes, beach clubs, and an active nightlife.
Spend your days in the Seminyak Beach, The beach is a popular stretch of lovely golden sand that tends to feel less crowded than other top beaches in the area. It's a great place to go swimming, and there are some excellent spots for surfing as well.
If you like to party, then you're in good hands in Seminyak. Check out the Potato Head Beach Club to get a feel for what a world-class beach club is in Bali. Upbeat music pumps, while an international crowd dances, drinks, and mingles. For party lovers, this is one place you won't want to miss to experience the nightlife in Bali!
You can also venture into town again for the Seminyak Night Market at night. The popular night market has lively energy, and the vendors and locals have a reputation for being very friendly. Many street stalls are delicious hot meals and Balinese treats. Among the most popular offerings are fish, barbecued prawns, and all sorts of satay meats. All the food is budget-friendly!
Day 5: Day Trip to Nusa Penida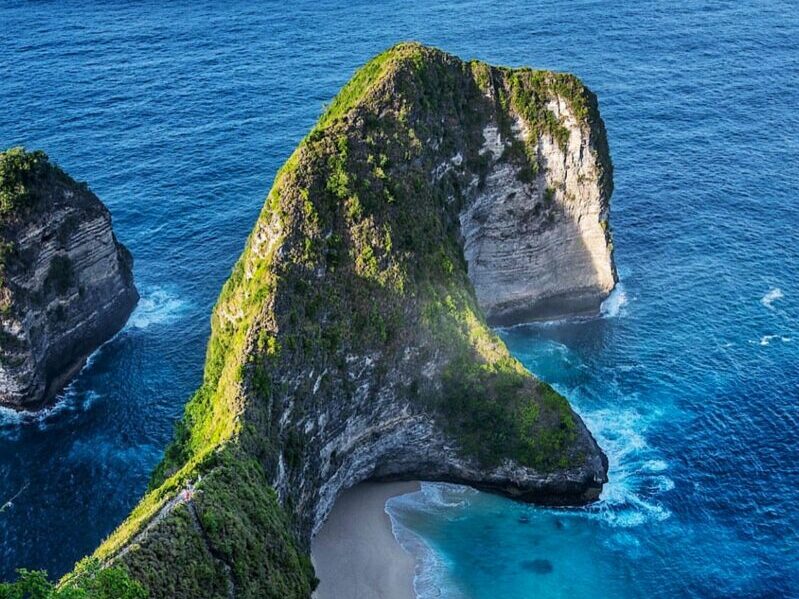 There's no better way to plan your Bali itinerary than a trip down to the Southeastern Island – Nusa Penida, Nusa Lembongan, or Nusa Ceningan. These islands are relatively undeveloped island southeast of mainland Bali. There is no beach club, trendy cafe, and restaurant on the island. However, it has some of the best sights in Bali. Take a day trip of surfing, snorkeling, and enjoy the quietest beaches in Bali. If time is allowed, we recommended staying at least one night to enjoy the island.
Read more: Trip to Nusa Penida Itinerary: A Travel Guide Blog
Highly recommended visit the Nusa Penida – one of the most popular day trips in Bali. Boats depart from Sanur Beach and it's possible to go independently or with a tour. We choose to go on the tour as this offshore island is hard to explore on your own due to the winding unpaved roads. Highlights not to be missed in Nusa Penida including Kelingking Beach, Peguyangan Waterfall, Broken Beach, and Angel's Billabong.
Recommended Tour: Nusa Penida Day Tour with Optional Snorkelling from Bali
Day 6: Tanah Lot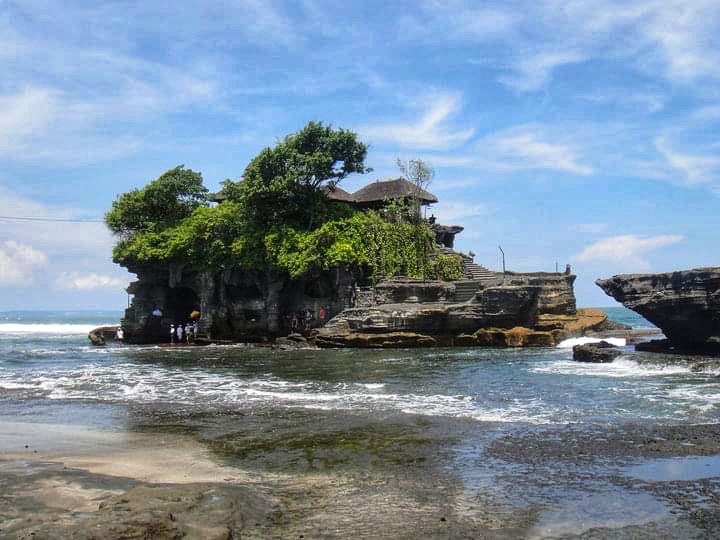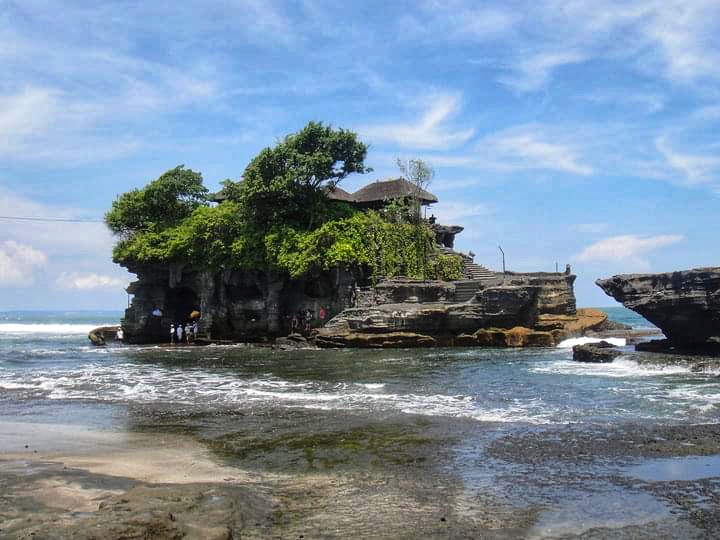 Located in the southwest of Bali, Tanah Lot is a must-see on anyone's Bali itinerary. This temple boasted some of the most unique vistas. The island temple itself is a gorgeous site to behold, as well as the distinct styling of the statues and gateways that dot the surrounding area. All carrying that certain Balinese charm that is impossible to see anywhere else. The scenery was stunning!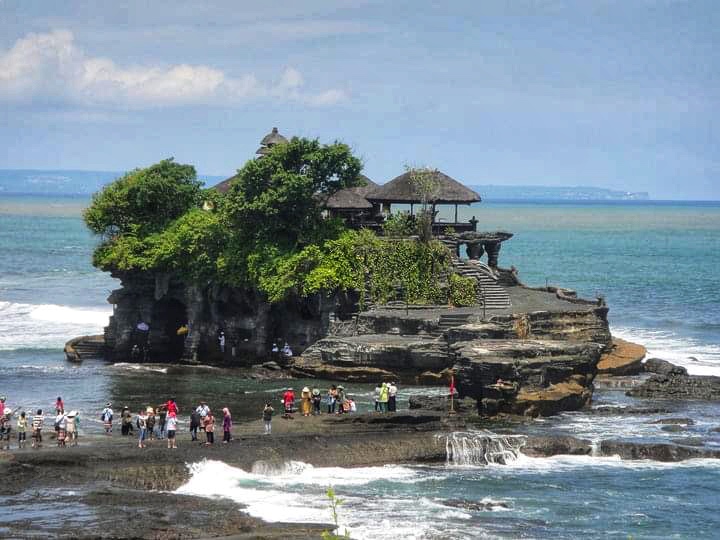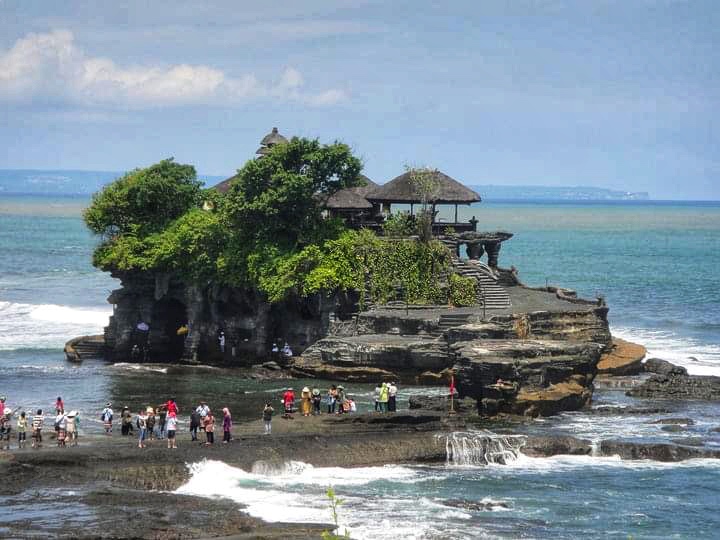 Depending on the tide you may be able to walk closer to the temple during low tide. Balinese would crossover to pray during low tide. Foreigners are allowed to go onto the island but won't be able to go to the temple. The best time to visit Tanah Lot Temple is during sunrise or sunset.
To visit this world-famous Tanah Lot Temple, it took about an hour from Seminyak. The entry fee for Tanah Lot Temple is a bit higher than most other temples in Bali, at 60,000 IDR for adults and 30,000 IDR for children. Whilst it was incredibly busy with lots of tour buses, this picturesque temple is definitely worth a visit when in Bali!
Day 7: Uluwatu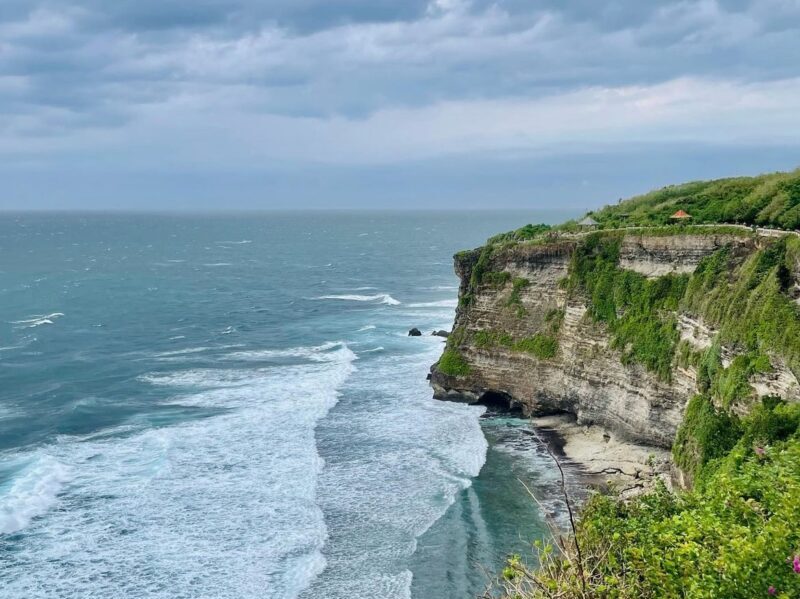 Next, it's time to head to Uluwatu. Located at the southernmost tip of the island, Uluwatu is about 40 minutes drive from Seminyak. Uluwatu is known for having a laid-back atmosphere as well as some of the prettiest beaches, bluest waters, and most dramatic cliffs.
Check out the Uluwatu Temple, one of the important attractions in the area. This gorgeous temple is renowned for its clifftop location and is dedicated to Sang Hyang Widhi Wasa, the Supreme God of Indonesian Hinduism. The view is amazing. Be aware of some of the temple's resident monkeys, there will snatch visitors' belongings. Watch your thing and remove any jewelry.
The admission fee to Uluwatu Temple is 30,000 IDR per adult and 15,000 IDR per child.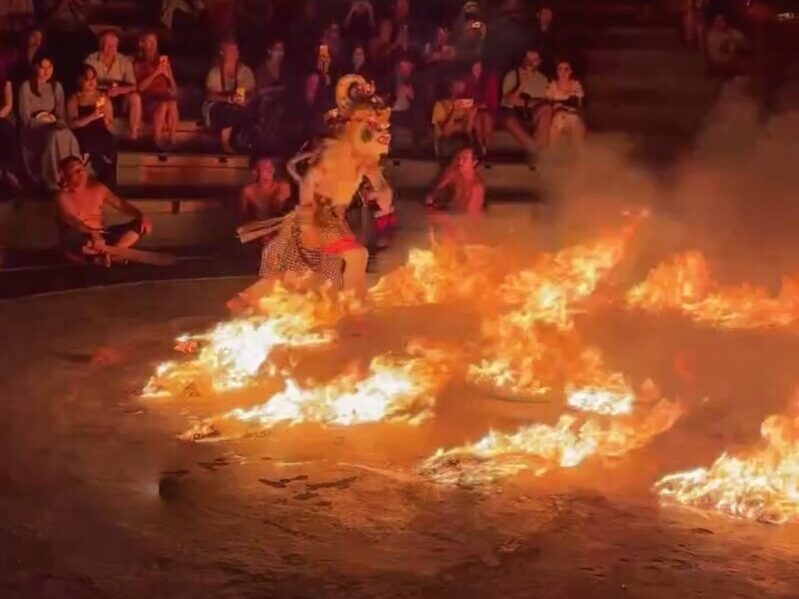 We recommend heading over close to sunset for the best views. Plus, the popular Kecak Fire Dance is performed in the amphitheater daily. You can catch the iconic Kecak Dance performance after the visit.
Bali Travel Guide Tips: Book the Kecak Fire Dance Ticket from Klook. For hassle-free, it is best to reserve the trip with pick-up and drop-off at your hotel included.
Jimbaran
For a romantic gateway, consider to indulge in a seafood spread by the beach at Jimbaran Bay after the Kecek Performance. Enjoy the beach and delicious barbecue seafood, this is the perfect way to spend your last night in Bali.
More Bali Travel Guide Tips
Be respectful of local cultures and go and enjoy this beautiful temple. you are not restricted from visiting the temples and the locals are very welcoming. Please note about the clothes you wear. There are dress codes to enter the area of ​​a Balinese Hindu temple. So you have to wear a sarong and a scarf tied to your waist.
Bali is a safe place, but please be alert. Be careful of your belongings as Jambret aka "bag snatcher" is seen in certain areas. My phone almost gets snatched while navigating on the scooter and stopping at the traffic light. So, please be alert.
Also, there is always risk associated with riding a scooter in Bali – it's a consequence you have to be aware of! Try to avoid long journey scooter driving in Bali and hire a professional driver if you are not confident in your driving skill.
Try to go to the attraction early to avoid the crowds and the beat heat.
Tipping is not mandatory and we normally do not give tips at restaurants or cafes. But if you giving a good service to massages or villa caretakers, it is good to give tips for their best service.
Overall: A Visit To Bali
All in all, we hope you enjoy our Bali travel guide blog. Bali is touristy. Nevertheless, Bali is fantastic! Bali blows us away with its impressive landscape and nature. We enjoyed its lush green, rice fields, and volcanic, beaches. Bali is the most unique and must-go once in a lifetime!
There are still more places in Bali awaiting to explore. This Bali itinerary will give you an idea of how to plan your trip to this wonderful island. That's it. Hope you enjoy our Perfect Bali Itinerary!
Traveling to Bali and looking for more inspiration? Here is our Bali travel blog to share with everyone.