Last updated on September 23rd, 2023
For foreigners visiting Hokkaido, JR Hokkaido Rail Pass is one of the great money-saving pass if you are planning on traveling around on a budget. Unlimited train ride with 3,4,5 or 7 days option.
Hokkaido (北海道, Hokkaidō) is the second largest prefecture in Japan with a vast landscape between mountains, forests, valleys, and lakes. The distance between major cities or attraction places can be very far. So, how to travel within Hokkaido is a head-ache for travelers.
The most convenient way of traveling in Hokkaido is by self-driving. It is best to explore Hokkaido with a rental car, especially for a group of friends or family. However, sometimes it can be very tiring due to the long distance. So, traveling by train or bus is another great option to enjoy the wonderful scenery in Hokkaido.
Getting Around Hokkaido by Train
Due to the huge land area in Hokkaido, sometimes it is good for getting around in Hokkaido by train. All the major cities in Hokkaido is well connected with the JR train. So, it is super convenient for traveling in Hokkaido if you have a well-plan Hokkaido itinerary.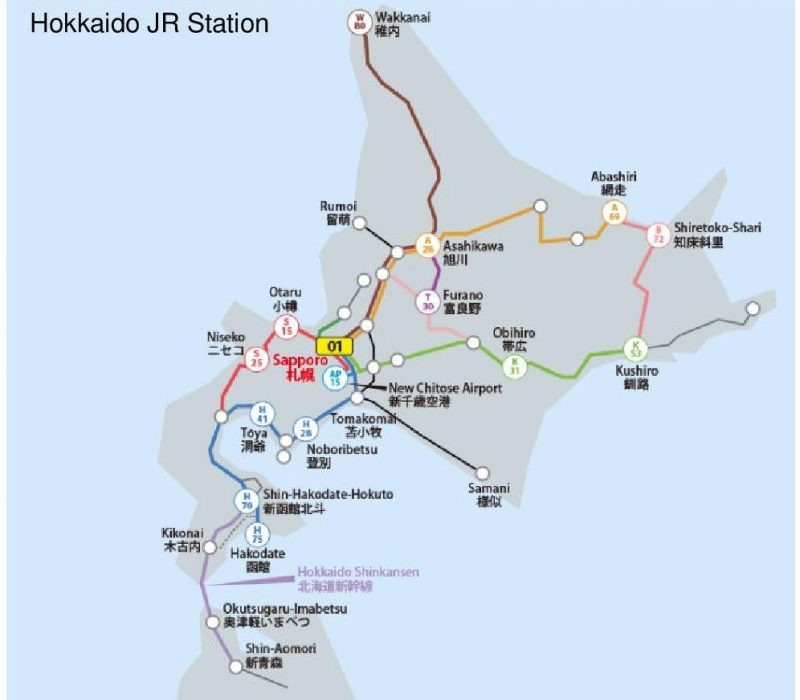 However, a single way of train fare can be very expensive especially for long-distance travel. Hokkaido Rail Pass is one of the best money-saving tips for foreign visitors when traveling in Hokkaido. It will greatly save you some money on transportation when getting around.
Below is the must-know for JR Hokkaido Rail Pass if you are planning for visiting Hokkaido on budget.
JR Hokkaido Rail Pass
JR Hokkaido Rail Pass is specifically designed for foreign visitors to Japan. It providing unlimited travel on JR trains (except the Hokkaido Shinkansen) and certain JR buses in Hokkaido.
The validity of pass is for three, five or seven in consecutive days, or four flexible days within 10 days of the period.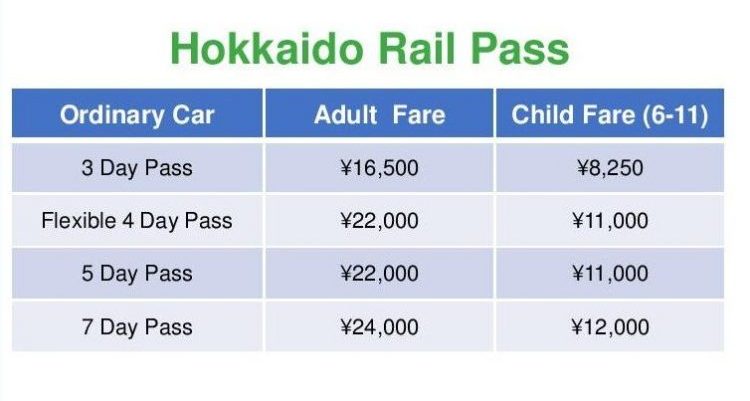 Hokkaido Travel Money Saving Tips
The most basic three days JR Hokkaido Rail Pass is cost ¥16,500. At first glance, you will be shock by the price. But don't forget that Japan's transportation expenses are not cheap. The regular JR train fare from Sapporo to Hakodate already costs you about ¥8,500 for a single journey. So it is best to advise you to get the JR Hokkaido Rail Pass if you are planning for a long journey trip.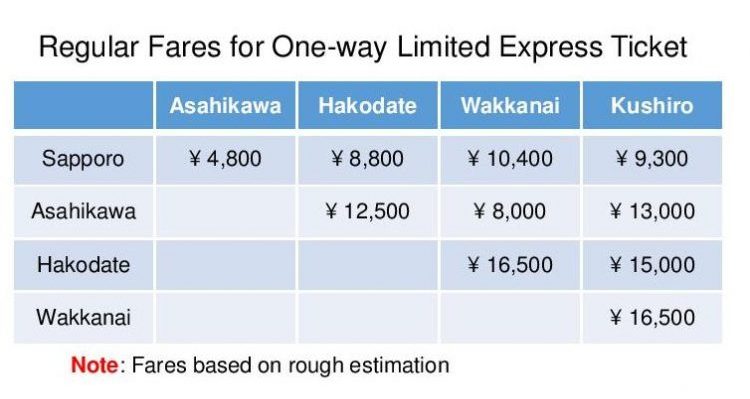 Firstly, plan on where you want to visit for your Hokkaido itinerary and roughly calculate on the transportation fee. You will know the JR Hokkaido Rail Pass is worth the purchase.
If your Hokkaido itinerary is only cover for the central region, then this pass will not help to save on transportation fees. Check the Furano-Biei Rail Pass if you are planning for travel between Sapporo and Asahikawa, with unlimited train between Asahikawa, Biei, Furano, and Takikawa.
How To Get Cheaper Hokkaido Rail Pass
The fare is simply sorted out with consecutive 3-days, 5-days, 7-days or flexible 4-days. The price is fixed as per the official JR website. All the JR Station with designated counter in Hokkaido can be purchase, exchange and reserved seat for the JR Hokkaido Rail Pass.
However, most of officers are only with limited English staff supported. So it is advisable to get your ticket at Sapporo Station and New Chitose Airport Station with foreign passenger service offices. You can communicate with them with English or Chinese without worried about the language barrier.
If you want to save more money, it is recommended to use Klook to purchase tickets in advance. The exchange order will be posted to your home free of charge. It will be cheaper than buying in Japan. You can exchange the JR Hokkaido Rail Pass at the JR station as per usual purchase at counter.
Validity of JR Hokkaido Rail Pass and Limitation
Only foreign visitors to Japan can use the Hokkaido Rail Pass. The passport mush have the stamp/sticker of "temporary visitor". It cannot be used by residents of Japan. So, not a problem for visitor like us!
Can be Use For:
Unlimited use for limited express/express/local on JR trains in Hokkaido

Valid for both reserved and non-reserved seats
Free booking fee
Extra charge for the sleeping car and carpet car

Unlimited use of JR Hokkaido Bus lines

Does not include Twinkle Buses
Not including bus lines from Sapporo to Asahikawa, Monbetsu, Obihiro, Kiroro, and Erimo
Cannot be Use For:
Not allowed to take the Shinkansen
Not valid for Sapporo City Subway
Does not include for Kikonai ⇔ Goryokaku, which is now operated by third party
How To Reserved Your Seat
All the JR Express train will be divide into reserved and non-reserved cabin. For a long travel journey example from Sapporo to Hakodate, it is advisable to reserve your seat, especially during the peak season. Just reserved your seat when you are exchange for your Hokkaido Rail Pass. It is very convenient and easy to reserve the seat at the station office.
Please take note that seats are not able to reserve on the train.
My Self-experience With Hokkaido Rail Pass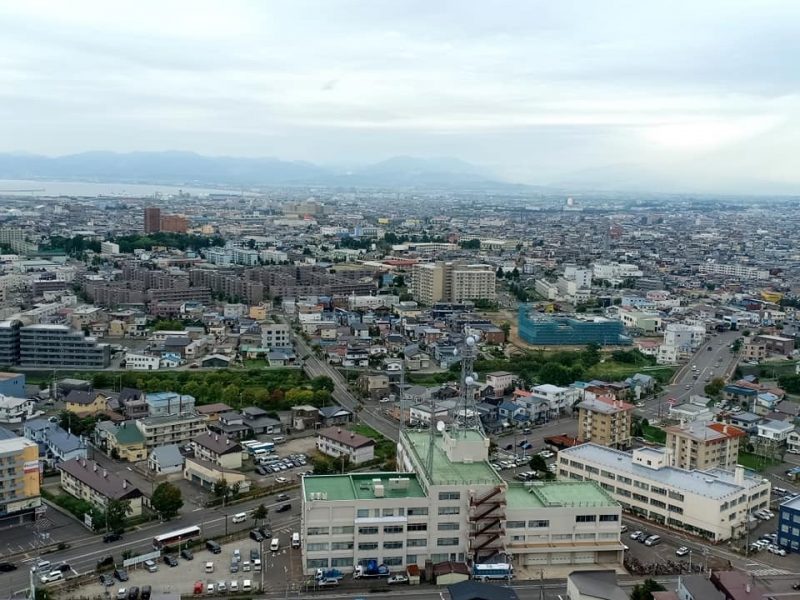 We purchased 3-Days JR Hokkaido Rail Pass from Klook and the exchange order sent to my home within 1 week. We redeemed the exchange order to JR ticket when we arrived at New Chitose Airport.
The redemption process is super easy and fast. This pass is mainly used for my travel journey from Sapporo to Hakodate, Lake Toya, and Noboribetsu. One of the best choice to save some money on transportation. Superb convenient to use for getting around Hokkaido