Last updated on September 23rd, 2023
Read on my short stroll in Murodo, the highest point in Tateyama Kurobe Alpine Route. A beautiful place with a fantastic view of Tateyama Mountain Range.
Murodo (室堂, Murodō) is a very popular sightseeing attraction in Tateyama Kurobe Alpine Route. The main attraction is Snow Wall or Yuki-no-Otani which open from mid-April to mid-June. During this time, buses and people can walk through the Snow Wall. Many visitors from all around the world are coming along the way to witness its full glory.
Although the highlight of the Murodo is the Snow Wall. But every season has its beauty in its way. We visited Murodo at end of October and this area was already covered in snow. We did not have a chance to experience the snow corridor. But the view in Murodo was very breathtaking.
We spend some time wandering around and had a short stroll to Mikurigaike pond. Continue read on.
Murodo Hiking Trail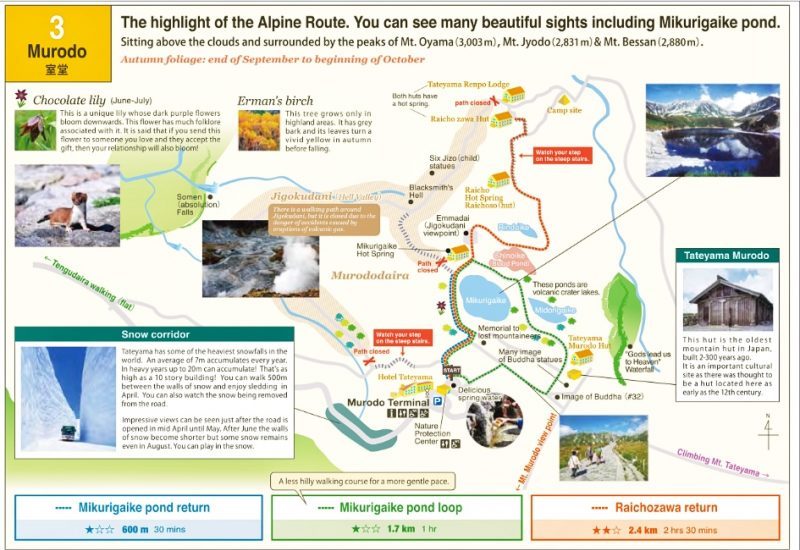 There are several short and long trails available in Murodo. During the summer, it would be fun to hike and explore nature. Many places are located within walking distance such as Mikurigaike pond, Tateyama Murodo Hut, onsens (hot springs) and Hell valley.
Here are an overview of Murodo hiking trails in that area:
Mikurigaike pond return (600 meter, 30 minutes)
Mikurigaike pond loop (1.7 km, 60 minutes)
Raichozawa return (2.4 km, 150 minutes)
Short Stroll To Mikurigaike Pond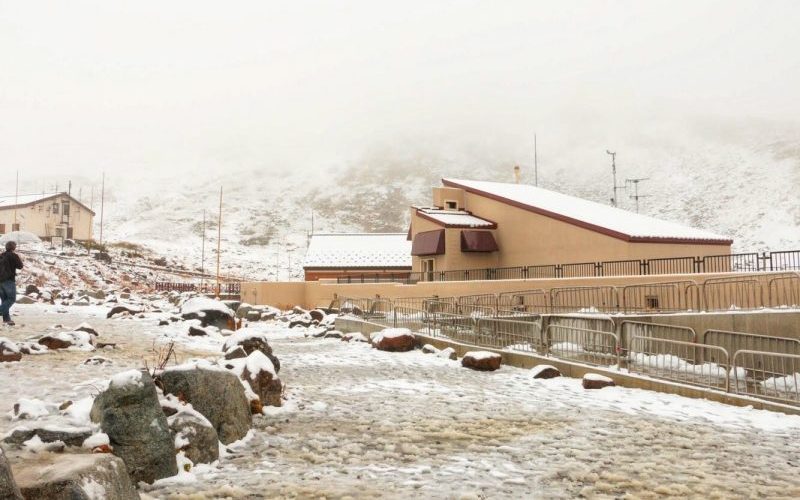 Once we walked out of Murodo Station, the snow is all around the places. It was so cold when we stepped out from the station. The best things was the snow turn this region into a winter wonderland.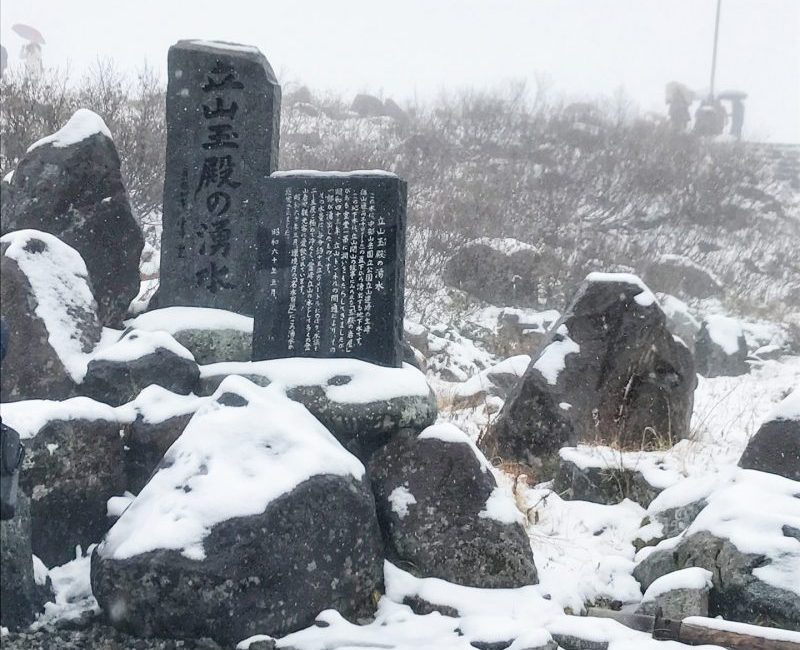 Within walking distance to the Murodo Station, there is a Tateyama Tamadono Spring Water. It is drinkable from early June when the snow starts to melt through to late October.
Too bad we miss the chance to drink the fresh cold mountain water.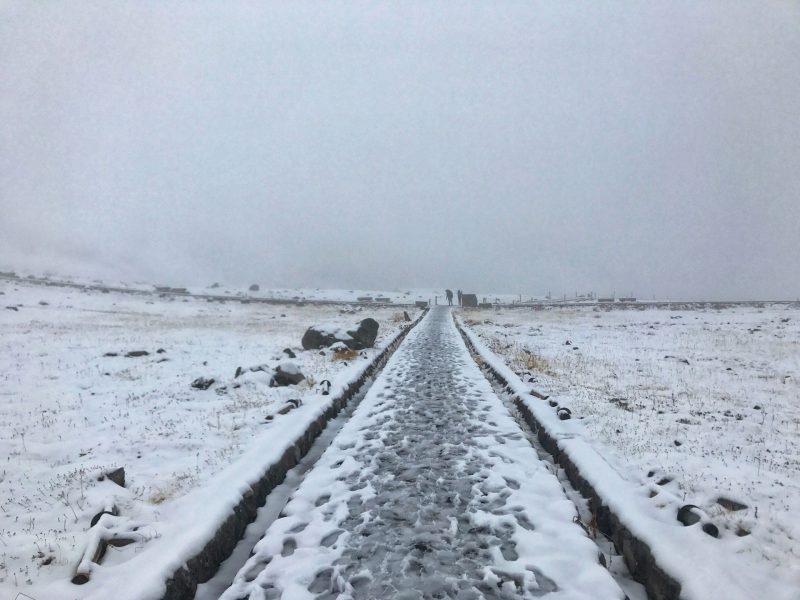 We decided to do a short walk to Mikurigaike Pond. The pathway to the Mikurigaike Pond was covered in snow.
We manage walked to Mikurigaike Pond, going fairly slowly. Some area were about 10 cm deep of snow.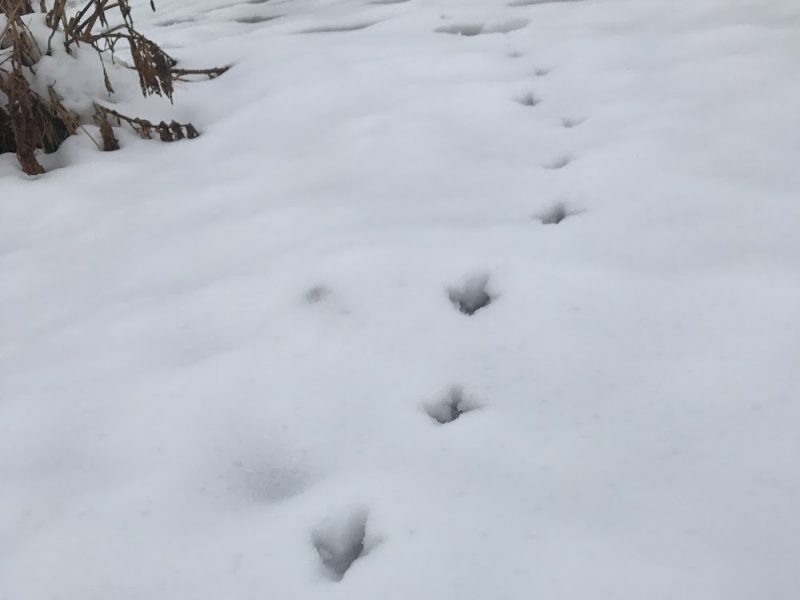 Did we miss to catch the sight of white Alpine ptarmigan? The ptarmigan is referred to as "messengers of God" and the Japanese believe that it will bring you happiness if you see a ptarmigan. The best place to spot them is in the area of Mikurigaike pond.
We had some hard time to walk to Mikurigaike pond. But still, we enjoyed the journey and the whole scenery is worth a visit. We would like to go further but it was impossible to do so. The weather was so cold especially with the strong wind and thick fog. We were not able to see things due to the thickened fog.
If you are visiting this area with snow, please remember to wear non-slip footwear. Added, the trekking pole would be handy as the snow on the stone paths sometimes gets slippery.
Lunch at Murodo Station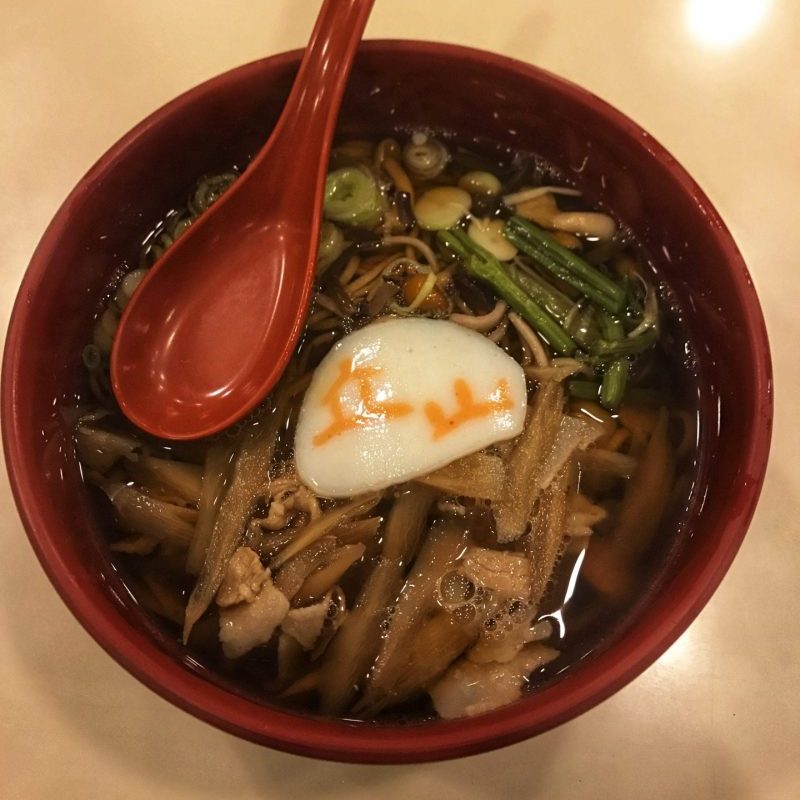 In the end, we went back to the Murodo Station to get our lunch. The hot udon was not very impressive but it was really helpful after the short stroll in cold weather. The price was slightly expensive but still reasonable.
The Murodo Station complex also includes a hotel called Hotel Tateyama which located at this highest point of the Alpine Route. It has Japan's highest onsen (hot spring) and restaurant. Best place to stay in the Tateyama Alpine route is you are planning to visit this area in a relaxing mood. (check Hotel Tateyama Rate here)
After some rest, we continue our Tateyama Kurobe Alpine Route itinerary to Daikanbo.
Tateyama Kurobe Alpine Route Travel Blog: