Last updated on September 23rd, 2023
Why not try the Nagashi somen noodles if you are looking for what to eat in Takachiho gorge. The flowing bamboo noodles is one of the must try food in Takachiho.
Somen (そうめん, 素 麺) are thin and white noodles made from wheat flour. Generally, somen are eaten in cold or dipped in cold broth. A simple local dishes and perfect in summer. While nagashi-somen (そめん流し) is flowing bamboo noodles. It is fun when catching the noodles using chopsticks, flow passing you on a water slide made of bamboo.
After the boat riding in Takachiho gorge, we decided to go for lunch and try on this water slide noodles. There are several restaurants to choose from if you are looking for what to eat in Takachiho Gorge. Among the restaurants, the most famous and popular food has to be Nagashi Somen Noodles. The Chiho no Ie Teahouse (千穂の家) invented and served this signature local specialties since the 1950s. It is also one of the best places to sample the somen noodles all year round.
Chiho no Ie Teahouse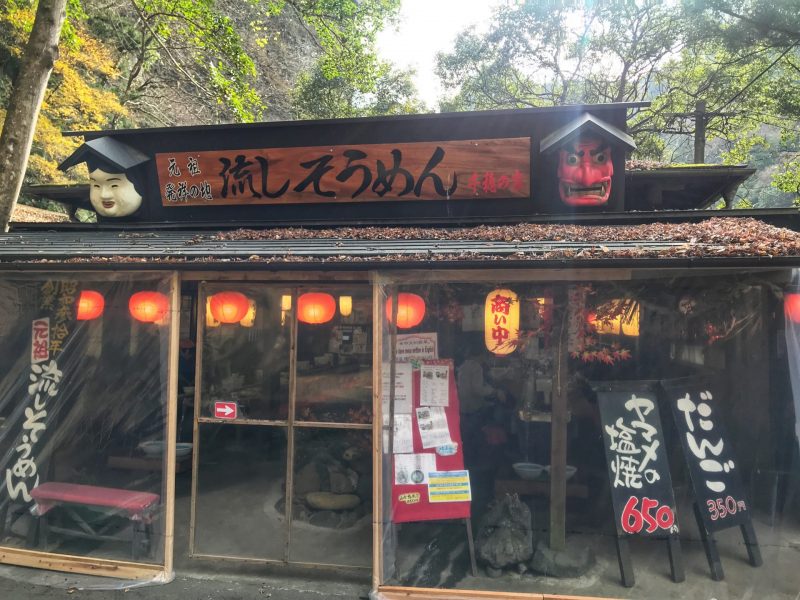 The restaurant is located right beside the Takachiho gorge. It is easy to find with a few restaurants located nearby. While it is still early, we got our seats without waiting.
There were only two rolls of water slide bamboo where customers can sit on either side on the bench. We choose to sit at the nearly end so that we can see and catch the somen passing through the flowing bamboo slide.
Nagashi Somen Menu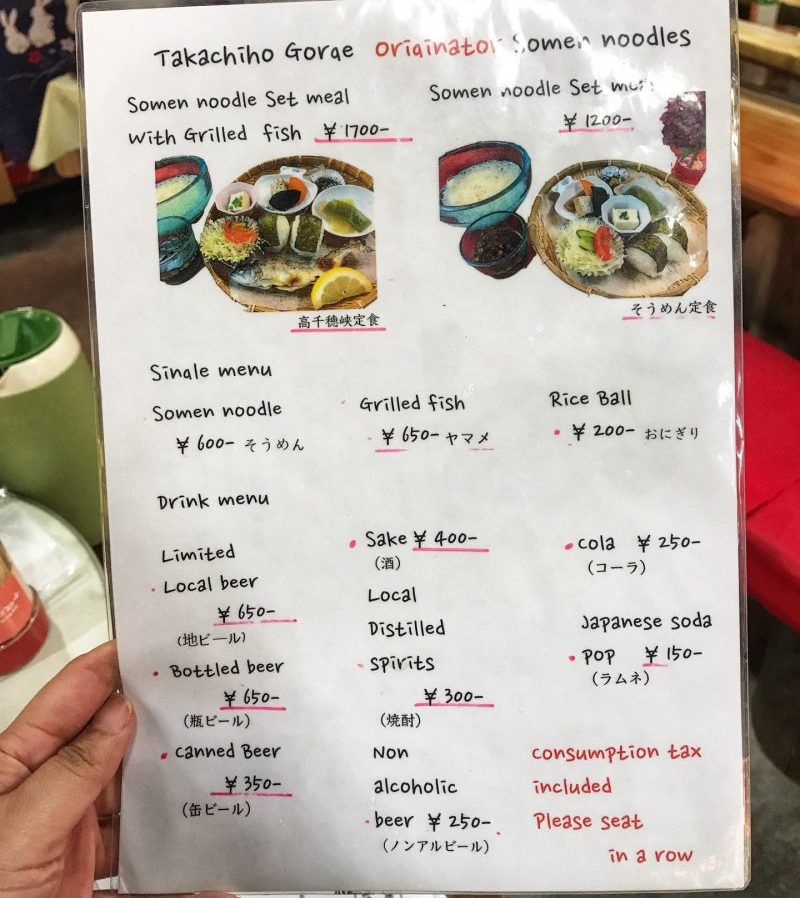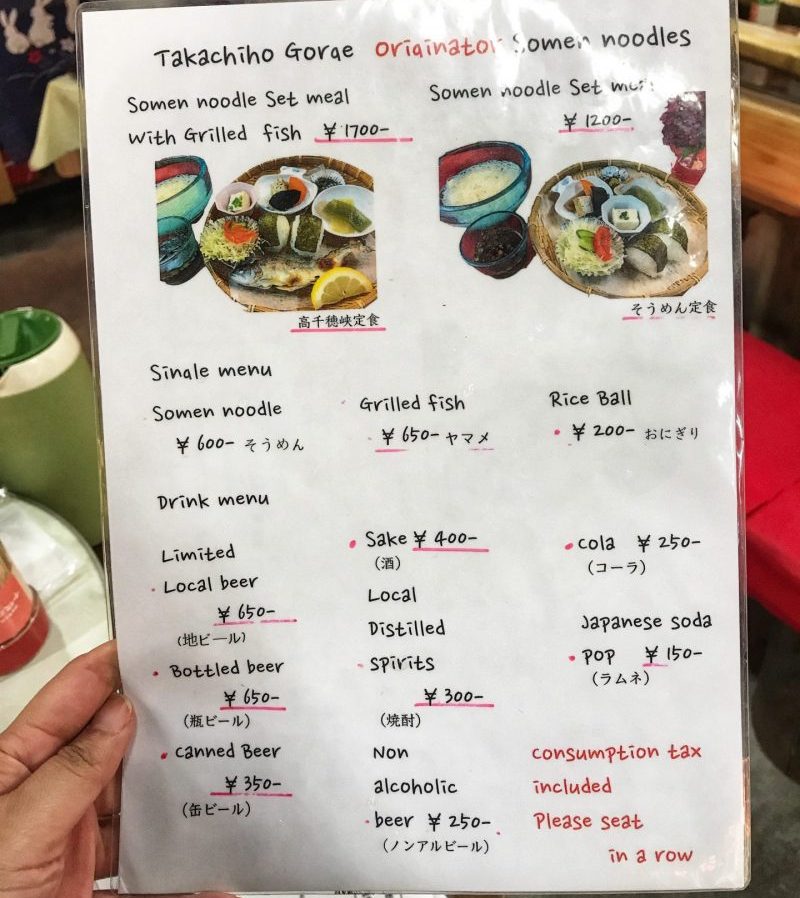 No worry on how to order for somen. English menu attached. There are two somen noodles set meal which both also together come onigiri and Japanese pickled sides. The only difference is the expensive set has come with grill local river fish.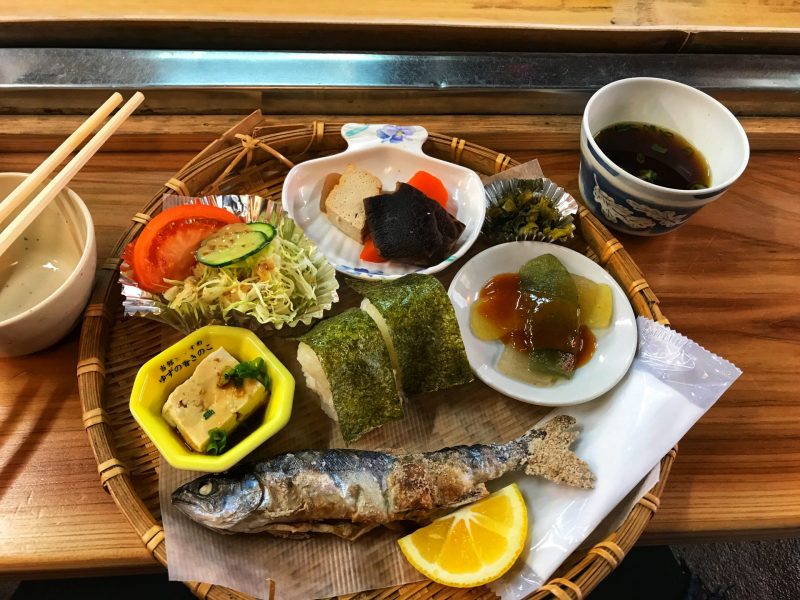 We ordered the somen noodle set with grilled fish. The staff in Chiho no Ie Teahouse does not speak English. Self-service on the drink with hot tea and cup ready beside the bamboo slide.
Please take note that the rice set served after the somen noodle. So please be ready to catch your flowing somen once the dipping sauce served.
How To Eat Nagashi Somen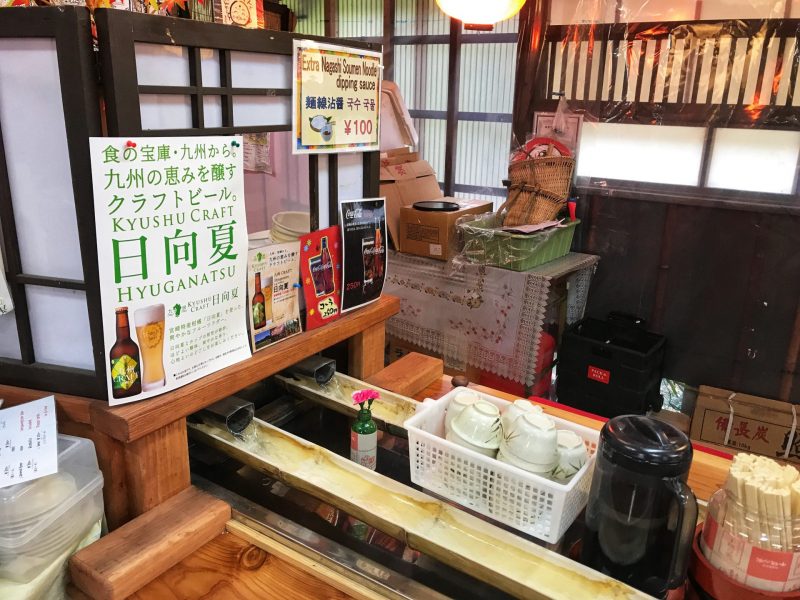 Again, be careful that somen served once you place ordered. The staff served us a cup of cold dipping sauce and mentioned that somen served will be started. We were not yet to sip a drink.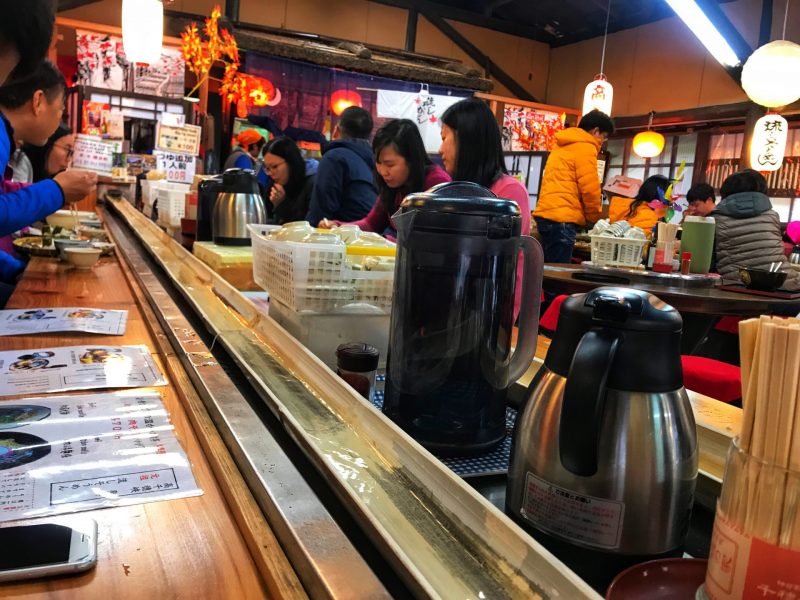 It's fun trying to catch the somen as it flows by though. The somen was sent down from the long bamboo chute with flowing water. You need to catch the noodles with chopstick, dipped into the tasty sauce and quickly eat it before the next portion come. The somen can travel very fast on the bamboo slide.
We managed to catch the first somen and does not realized the next portion come so soon. So we missed some of it. Luckily we managed to catch the remaining.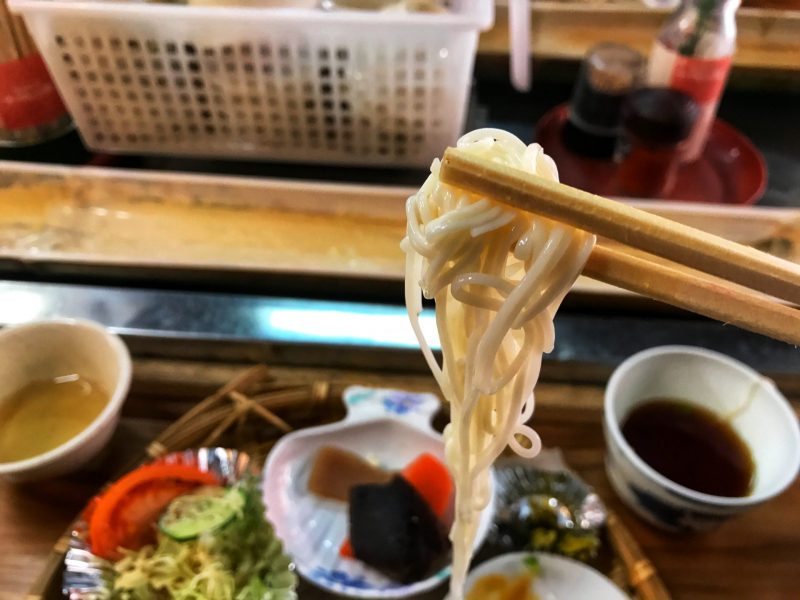 If not mistaken, there are a total of three somen per set order. You can also topped up the somen with ¥100 each.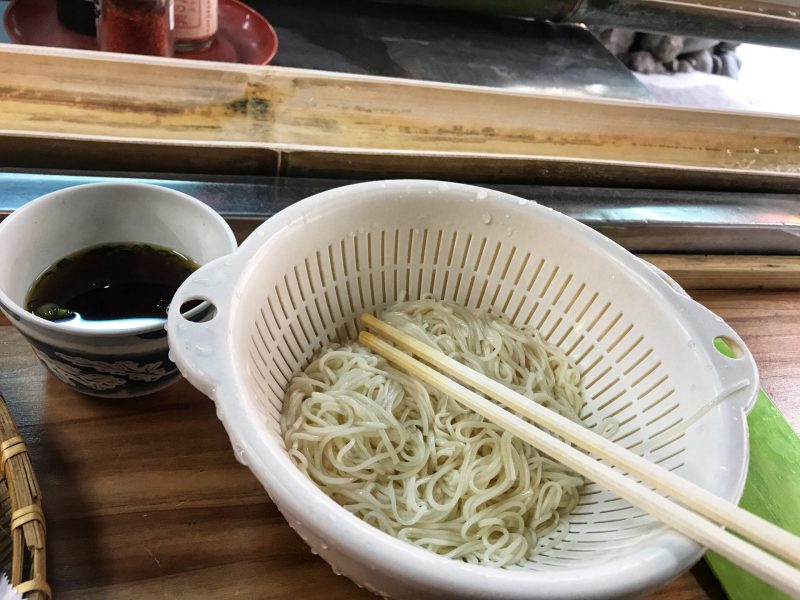 Don't worry too much about not catching on the somen. There are sieve at the end to collect what's leftover and present it to you. See how much we missed as we did not manage to eat the somen before it passing through us.
Worth Give A Try: Must Eat Food in Takachiho Gorge
In short, nagashi somen should be worth trying at least once when visiting Japan. If you're interested, don't forget to try this best food in Takachiko. The taste was simple and just nice. But it is the most traditional yet entertaining way to enjoy the local food in Takachiho. Highly recommended if you are looking for what to eat in Takachiho gorge.
This Takachiho food post is part of my travel itinerary to Takachiho Gorge. If you are interested, continue read on my related travel blog below:
Related Kyushu travel guide and itinerary: How To Plan Your Kyushu Itinerary: Ultimate Guide