Last updated on May 8th, 2023
The essential top 10 Prague travel tips are based on my traveling experience when visiting Prague. Hopefully, my top 10 tips for visiting Prague will help with your Prague traveling plan.
The beautiful and historical Prague has been famous for years, and a lot of travel tips or a handy guide are available online from lots of travel experts. Thanks for those handfuls of travel tips, my Prague trip did not have any trouble and I really enjoyed my traveling time in Prague during my past few visits.
Looking through a bunch of travel tips, some may apply and some may not depend on your planning. Read through Top 10 Prague Travel Tips for visiting Prague before embarking on your Prague travel and you will thank me later.
Top 10 Tips For Visiting Prague
Here are the essential Top 10 Prague Travel Tips on how to plan your Prague travel trip:
Plan your Arrival and Departure Transportation
Get Your Local Currency in Smart Way
Best Transportation in Prague – On Foot
Plan Your Trip in Smart Way
Where to Stay In Prague
Avoiding Crowds in Prague – Charles Bridge, Old Town Square, And Prague Castle
Safety in Prague
Don't Save Your Money – Just Eat and Drink
Tipping in Prague
Nightlife at Prague
Prague Travel Tips:
We recommended to stay nearby Prague Area 1 for easy getting around and food hunting. The
Hotel Rott
is centrally situated on the historical Malé Naměstí, next to Old Town Square. It has a high reputation by offering great size rooms with clean bed. Popular pick in Prague.
Tips#1: Plan your Arrival and Departure Transportation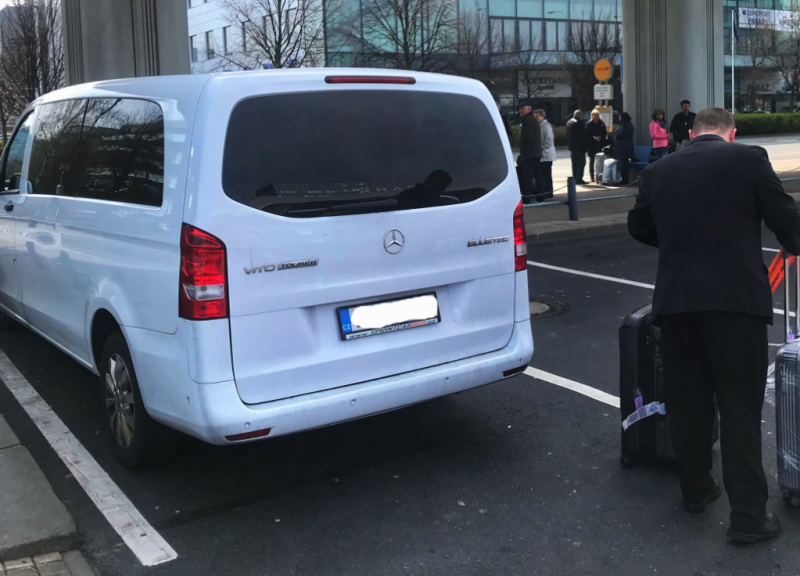 Don't underestimate the nickname of "Prague, The Luggage Killer". Almost 90% of the streets in the city center are mostly cobblestoned especially for those to stay at Old Town Square.
During my first visit to Prague, my luggage wheel get spoiled when I am the first day traveling Prague from the airport to the hotel and it has been jeopardized the rest of the entire trip. So, I higher recommended traveler takes the shuttle service or private transfer with door-to-door service from the airport.
Learning from my previous experience, I have been using the Prague Airport Transfer, one of the reliable companies providing door-to-door service from the airport to the airport for my next visit. The transportation fee is not expensive at only 290 CZK / €11.5, which is at a reasonable price. If you have more than two people, the fee will be even cheaper with the private transfer of 625 CZK / €25. It not only saves you a lot of traveling time but also energy.
Check out the latest promotion here.
Tips#2: Get The Local Currency in Smart Way
The Czech Republic is using its own currency which is called Koruna. A credit card is acceptable even for the smallest purchases which usually allow credit or debit card purchases.
However, we still recommended getting some Koruna for your trip usage for convenience. Spending in the euro is acceptable but they will give back the change in Koruna and also at a weaker rate. So getting local currency in a smart way is somewhat important.
Make sure you don't exchange your money on the street when a random person comes over and offers you to exchange your money. They might offer Hungarian Forint instead of Czech Koruna.
The exchange office is one of the alternative ways, but don't be cheated by the "0% commission" or higher rate display. Ask for the exact amount you will get after all charges and then only sign on the exchange agreement form.
Withdraw money from "Bankomat" instead of the "ATM" machine. Euronet ATM machine is all over Prague and this is known that a higher rate and additional charges will be applied if you withdraw money from Euronet ATM. Instead, chose the "Bankomat", which is also ATM from the local bank like Raiffeisenbank, UniCredit, and Moneta Bank. Trust me, the exchange rate and some minor fees charges from your bank are the best conversion rate.
Tips#3: Best Transportation in Prague – On Foot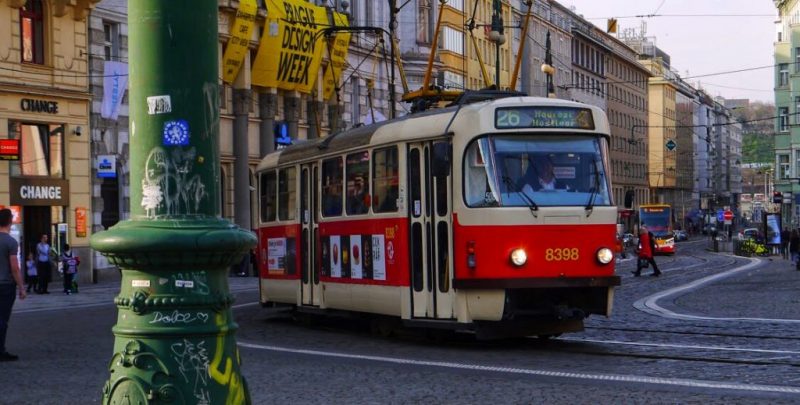 The best transportation to explore Prague is on foot. The majority of the Prague attraction is in Old Town Square and all can be easily reached by foot. Even in the Prague castle, travelers can be reached by walking follow the trails all the way to the castle.
If you are tired of walking, the transportation fee is so cheap that you can get a combined ticket for the metro train, tram, and even buses with a 30-minute ticket for 24 CZK and a 90-minute for 32 CZK. A full-day ticket is for 110 CZK, which only makes sense if you're making more than 4 journeys.
Make sure to validate your ticket before entering the public transport as you'll be slapped with a hefty fine if you get caught without a valid ticket.
Tips#4: Plan Your Trip in Smart Way
Plan less, enjoy more. It is very easy to get fun in Prague with so much of hidden gems all over the city. However, make sure you avoid these touristic things in Prague, calm down, and enjoy Prague with one beer, or maybe two at a time. Just spending a day for Prague castle visit with a leisure walk, heading to Charles Bridge at the correct time to avoid the crowd. You may also head to the local market to get some true local souvenirs.
Here is the perfect 3-Days Prague itinerary:
Day 1: Exploring and wandering around Old Town Square
Day 2: Wake Up earlier and head up to Charles bridge and continue to Prague Castle hill
Day 3: The modern look of Prague like Petrin Hill Lookover Tower, Dancing House, Wenceslas Square
Alternatively, for first-time visitors, you may feel free to join the walking tour to know more about the history of Prague within 2-4 hours spent. The walking tour is free but they solely rely on voluntary tips. Give as much as you feel it was worth.
Check out our Perfect Prague itinerary for 3 days.
Tips#5: Where to Stay In Prague
Thanks to its picturesque position on the Vltava River, there is the largest range of hotels, apartments, and guesthouses available for travelers from budget to luxury. Location is one of the major concerns and the majority of tourists choose to stay in Prague 1 area so they can easily walk to and from the Old Town.
Tips#6: Avoiding Crowds in Prague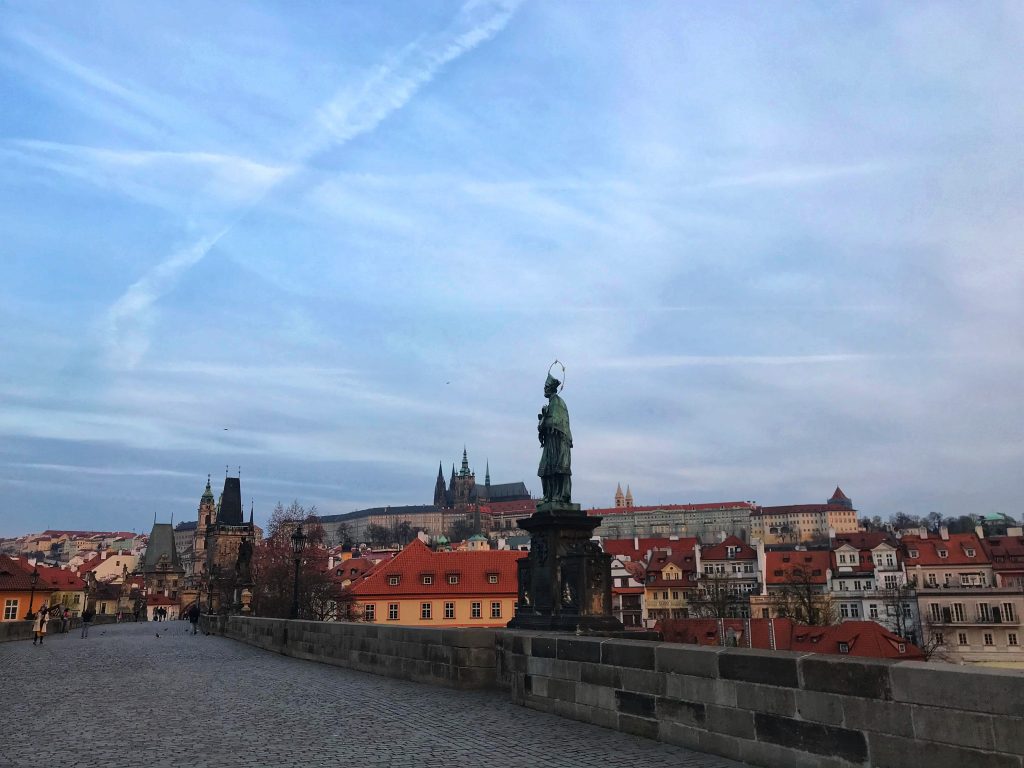 Prague is one of the most beautiful cities and I wish to visit Prague many years ago. The same goes for many people. The mass crowds of people are walking down the famous Charles Bridge and the main streets of Old Town.
If possible, avoid weekends or peak seasons. Head over Charles bridge in the early morning, probably 6 am to 7 am, it's almost empty with travelers with the same purpose as you. Take an amazing photo with a nice walk in a slow pace, you'll fall in again with the magical and romantic Charles Bridge. Go to Prague castle and get your ticket before 10 a.m to avoid the long queue. Alternatively, you may also get the skip-the-line ticket here.
Tips#7: Safety in Prague
Prague is a safe city to travel to and it's perfectly safe for somebody even one person to walk alone at night. Same for other Eastern European countries, Prague is also famous for tourist scams and the three main tourist scams are pickpockets, money changers, and taxi drivers.
Pickpockets: Please pay attention to your valuable item and don't show belonging openly then everything will be fine.
Money Changers: Be sure to ask around and find a reputable money exchange or take the money from a local bank's ATM, called "Bankomat".
Taxi Driver: Taxi rides are the biggest scams in the country, especially in Prague. Prague is so easy to explore by foot or using public transport. If you must, ask your help from the hotel or hostel reception to call a legit company. Uber and Liftago are highly recommended.
Tips#8: Don't Save Your Money – Just Eat and Drink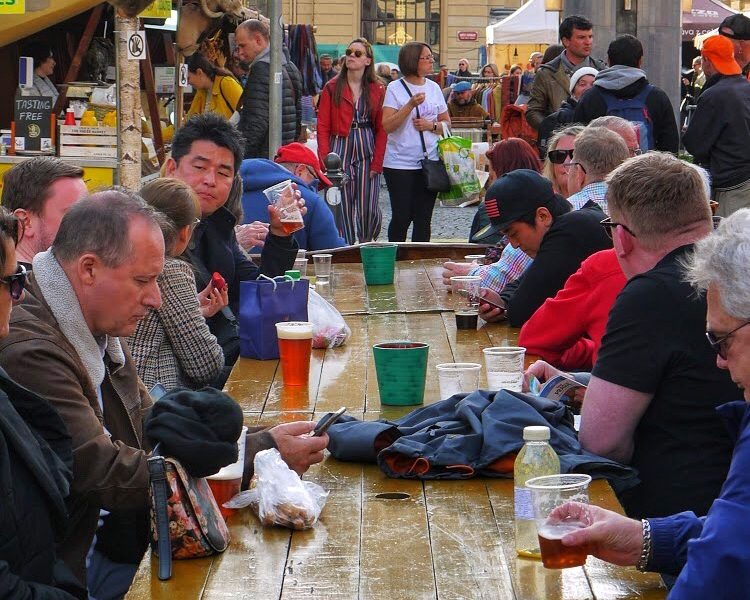 The living cost of Prague is so cheap, and you probably only need to spend around $40-50 a day if you're doing Prague on a budget.
Check out Czech local cuisines like roasted pork with dumplings and cabbage, goulash, and a wide variety of sausages. Alcohol tends to be cheap in Prague compared to other European nations with Pilsner Urquell is so cooling and cheap with only 2.
By spending around $70-80 a day, you can basically spend your money freely.
Beer: Pilsner Urquell, Budweiser Budvar, Staropramen
Soup: Goulash, Onion soup
Main Dishes: Duck leg, huge Pork Knuckle, bowls of sausage in dark beer sauce
Street food: trdelník, a huge hot dog with a bunch of different sauces
Drinking water: Free. Directly from tap water is almost always fine to drink.
Tips#9: Tipping in Prague
Tipping in the country is not compulsory but usually expected. The same restaurant will have a service charge already included in your bill, so remember to check your bill. So you may round up your bill to the exact amount for tipping.
If you are not sure, ask the waiters and they will willing to provide information, of course. A tip of 10% is customary.
Tips#10: Nightlife in Prague
The nightlife is the bar is so happening with tons of bars, beer gardens, casinos, and nightclubs available. The nightlife in Prague starts late at the night, probably starting from 10 p.m. Reminder to traveler, don't get drunk and get into trouble in an unknown country.
How To Travel Prague In Three Days
Prague is a city famous for its world-class castle, wonderful square, delicious food, and refreshing beer. A trip to Prague can be done in one, two, three days, or even longer. Hopefully, my top 10 tips for visiting Prague will give you some inspiration for planning your Prague itinerary.
Spending three days in Prague is wonderful and fun by exploring the old town square, visiting Prague Castle and Charles Bridge, wandering around Wenceslas Square, and more.
How To Spend Three Days at Prague – A Perfect Itinerary
More Prague Travel Posts:
Alternatively, a day trip to Cesky Krumlov is also very convenient and highly recommended as part of your Czech republic travel. Free feel to read also my Cesky Krumlov itinerary and travel guide.