Last updated on September 23rd, 2023
Don't miss your visit to Toyotsune Beppu for their popular tempura rice bowl. One of the best food when looking for what to eat in Beppu.
Toyotsune (とよ常) is one of the best restaurants if you are looking for what to eat in Beppu. This little gem restaurant is always at the top-rated and must eat food in Beppu food guide. We visited Toyotsune Beppu for their popular tendon and wouldn't disappoint. The big bowl of tempura shrimp topped on rice with special sweet sauce. Generous portion and extremely delicious.
Toyotsune Beppu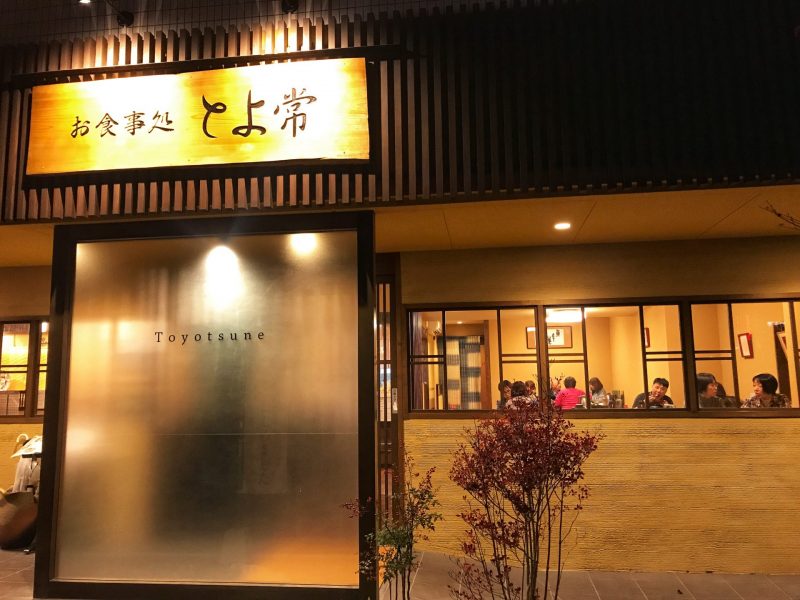 There are two branches of Toyotsune in Beppu which located nearby Beppu Station and Beppu Tower (Kitahana). Both branch serving their best tempura in Beppu.
Toyotsune Honten (Kitahama)
Toyotsune Beppu Ekimae-ten
Address: 5-30 Ekimae Honmachi, Beppu-shi, Oita-ken
Operating Hours: 11:00 to 14:00 and 17:00 to 22:00 (Closed on Thursday)
Our Visit To Toyotsune Beppu Station
After finish our visit in Beppu, we were heading for dinner. We choose to dine in Toyotsune Beppu station for their famous tempura meal. The restaurant located with less than 3 minutes walk from Beppu Station and not far from our hotel.
Followed the coordinate, we walked to Toyotsune newly relocated branch in the street. Toyotsune just move this new location at the end of 2018. So the premise was brand new, clean and modern.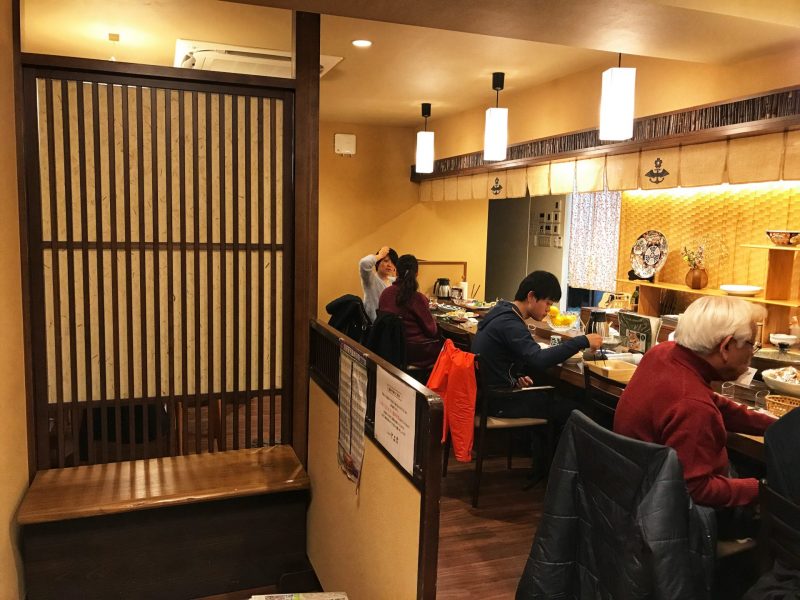 The dining hall was very huge and full of traditional Japanese atmosphere. You can choose to dine in counter bar, tatami flooring seating and private corner with chair and table available.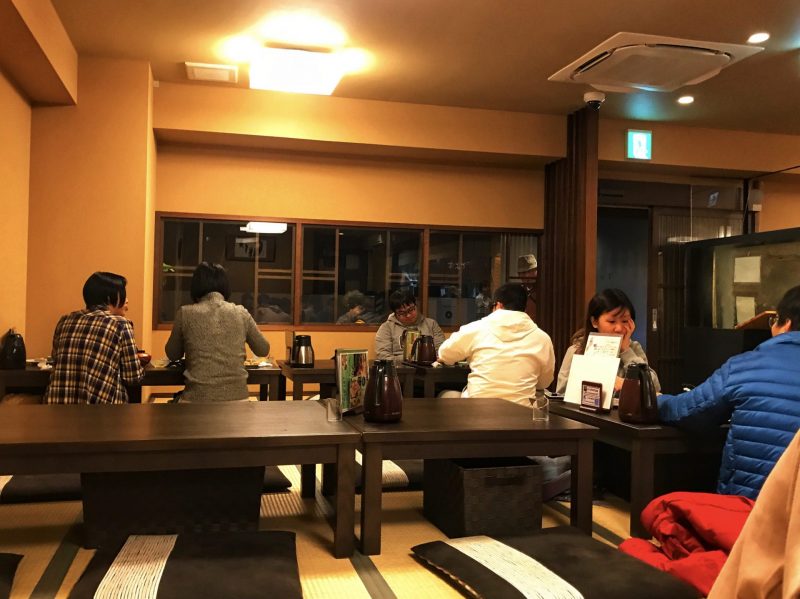 Toyotsune is extremely popular among both locals and visitors. So do expect to wait in line to taste on this must eat food in Beppu. It was dinner time so the place was almost full. Luckily we did not need to wait long in line to get seated in tatami flooring. But the family in front of us need to wait longer as they request for table seating.
Variety of Food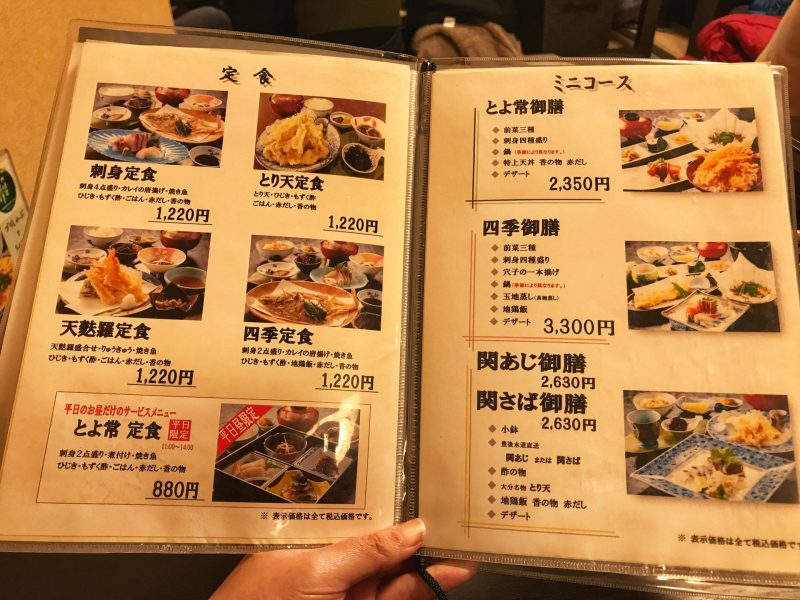 We have our seat in tatami flooring. The staff does not speak English but very friendly with a smile always. Next, we got our food menu which come with proper picture and price listed. Each set menu comes with vary kind of small dishes so you can taste lots of Japanese flavors. Most importantly, the price is very reasonable.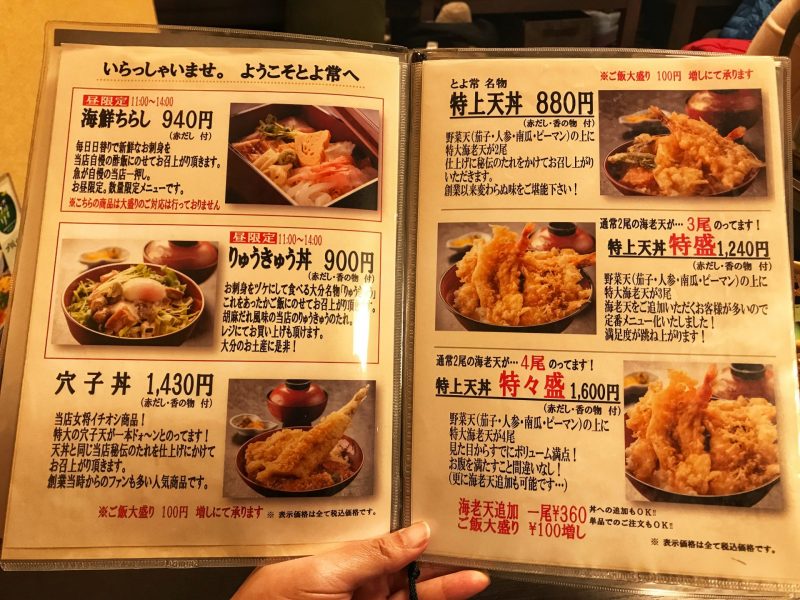 There are also ala carte menu where you can order the rice bowl set only. Side note, Toyotsune Beppu served lunch menu in incredible value. The tokujo tendon set comes with two jumbo shrimp and four types of vegetables at only 880 yen. What a bargain!
We originally want to order the toriten chicken (fried chicken tempura) and tendon (prawn tempura over rice) and share among us. But decided to stick with the original plan for tendon for two after shocked by the big shrimp serving beside us.
Delicious Food in Reasonable Price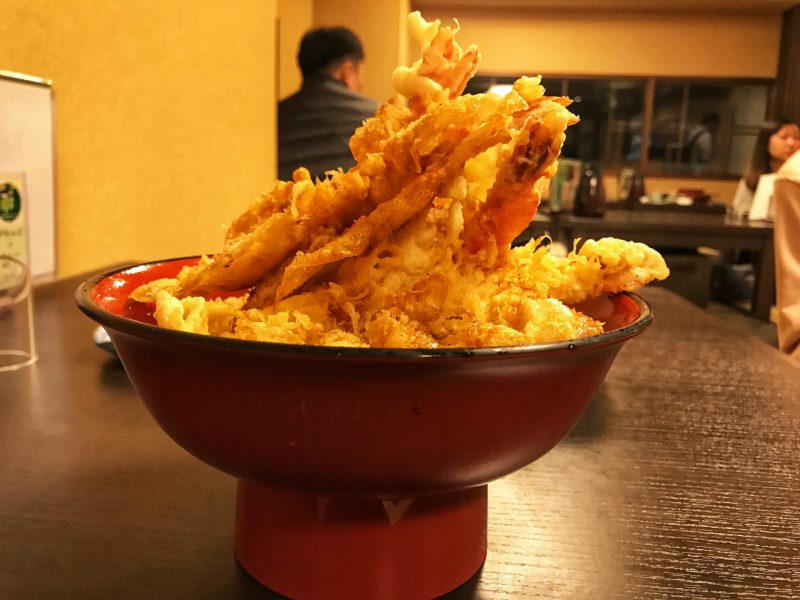 Without a long wait, our tendon served soon. It was surprisingly good and well presented. The portion was very generous and good enough for a filling meal.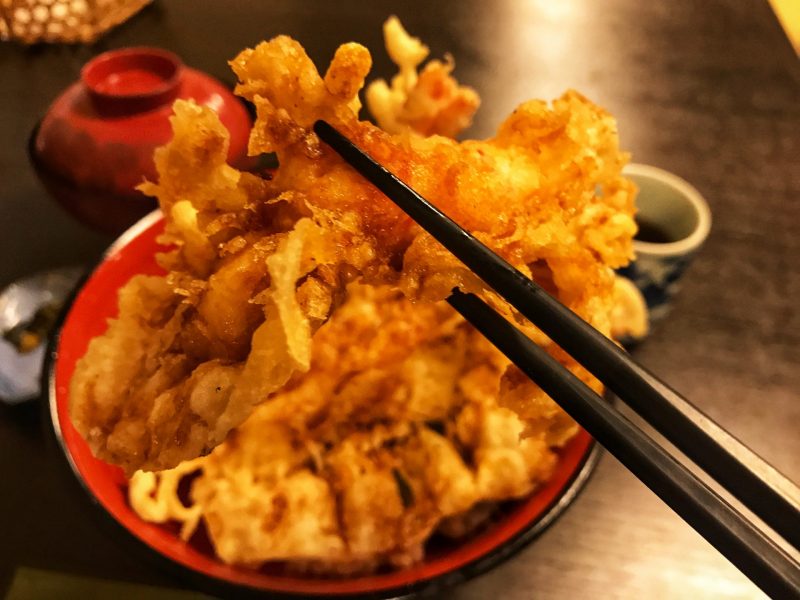 While the fried shrimp tempura was light and, fluffy and crispy. But it was not greasy at all. The prawn is big and fresh. Can't imaging it only cost about 1240 yen for 3 shrimp on it. Love it.
The Japanese rice was taste good and perfectly match with the dark sweet sauce. Overall, the quality and taste of the food were very good.
All in all, we were very satisfied with the best tendon meal in Toyotsune. One of the best food in Beppu and highly recommended. Most importantly, food comes with a reasonable price tag for this type of quality food which might explain its popularity. We would come back for this must eat food in Beppu.
Lastly, this Beppu food blog is part of our travel post when visiting Beppu. Please read on our Beppu travel post if you are looking for what to do and food to eat in Beppu.
Continue read on to some others interesting places in Oita, Kyushu Japan.