Last updated on September 23rd, 2023
Here are some of the best things to do and see when planning an Ise Shima itinerary. Even if you only have 24 hours in Ise Shima, you should be able to hit up all the highlights within one day.
Located in Mie Prefecture, the Ise Shima region (伊勢志摩) is known for its natural beauty and cultural importance. This area might seem like a less popular travel destination for international travelers. But in fact, Ise Shima was visited heavily by Japanese visitors as it is home to Japan's most sacred Shinto shrines. Locals also flock to Ise Shima for a rural gateway on the Shima Peninsula's seaside. Popular cities to explore in Ise Shima are Ise, Toba, and Shima.
Ise Shima was blessed with an abundance of treasures from the ocean and land. There are plenty of activities and fantastic sites to enjoy on the Shima Peninsula, perfect for people of all ages and travel styles. It's a unique experience where you can get a taste of real Japan.
If you're planning on visiting Ise Shima, then be sure to check out our Ise Shima itinerary. You can find some useful travel tips for visiting Ise Shima, including the best time to visit, where to stay, how to get around, and where to eat in this Ise Shima Travel Guide blog.
How To Get to Ise Shima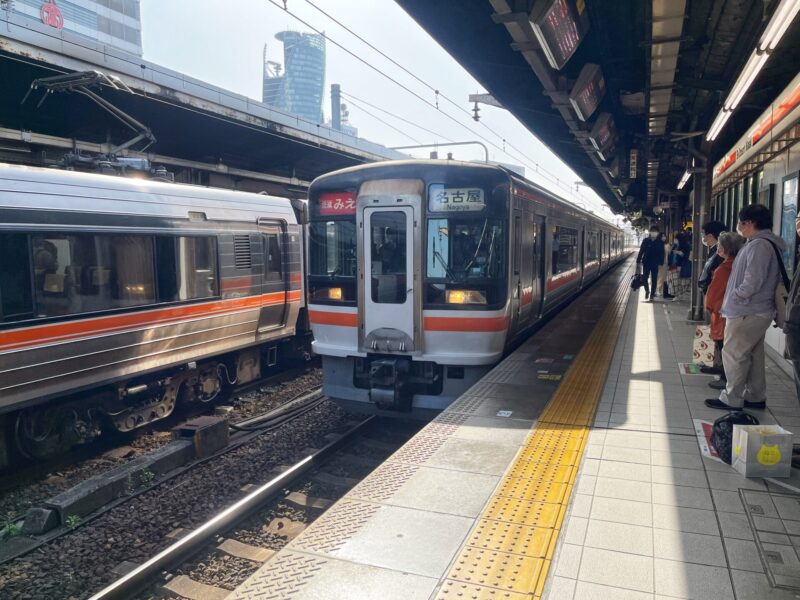 Fortunately, getting into Ise Shima is very easy. The city is served by several stations on the Kintetsu Railway Shima Line and JR Train into Mie Prefecture. Most travelers to Ise Shima will probably first arrive in Nagoya, and then only get to Ise Shima by train.
From Nagoya to Ise, you can either take the Kintetsu or JR train to the Ise Shima area:
Direct Kintetsu limited express trains connect Nagoya and Ise (Iseshi or Ujiyamada Station) in 80 minutes. The one-way fare is ¥3,080. All seats are reserved. While slower express trains takes about 100 minutes, but costs only ¥1,740.
Direct JR Mie rapid trains (kaisoku) took around 90 minutes from Nagoya to Ise (Iseshi Station). The one-way trip costs ¥2,040. There is about one train per hour.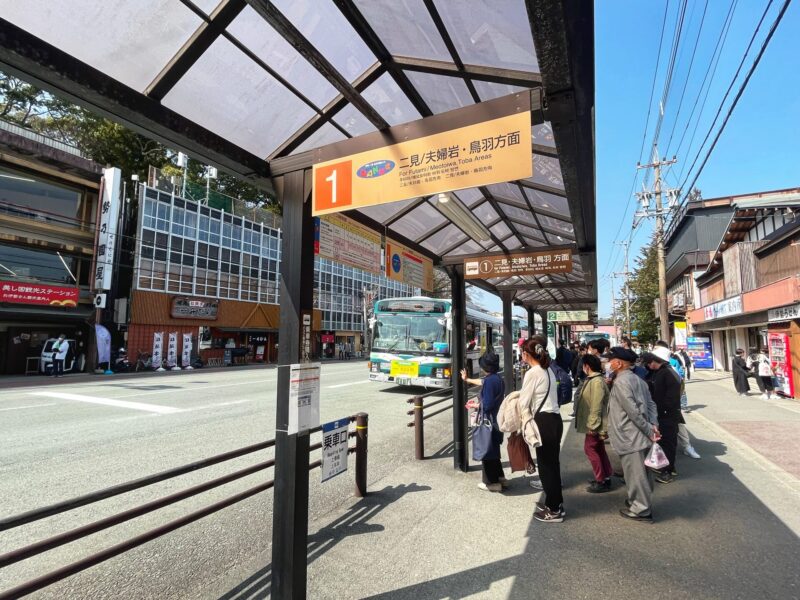 Once you are in Ise Shima area, it is pretty convenient to travel around by bus. The CAN Bus connects Ise's railway stations with most of the city's main attractions (including the Ise Shrines, Edo Wonderland, and the Meoto Iwa Rocks) and Toba once or twice per hour.
Besides, a rental car can be even more convenient for exploring the peninsula. This area can be easily explored by self-driving with convenient parking spots on the attraction's sides.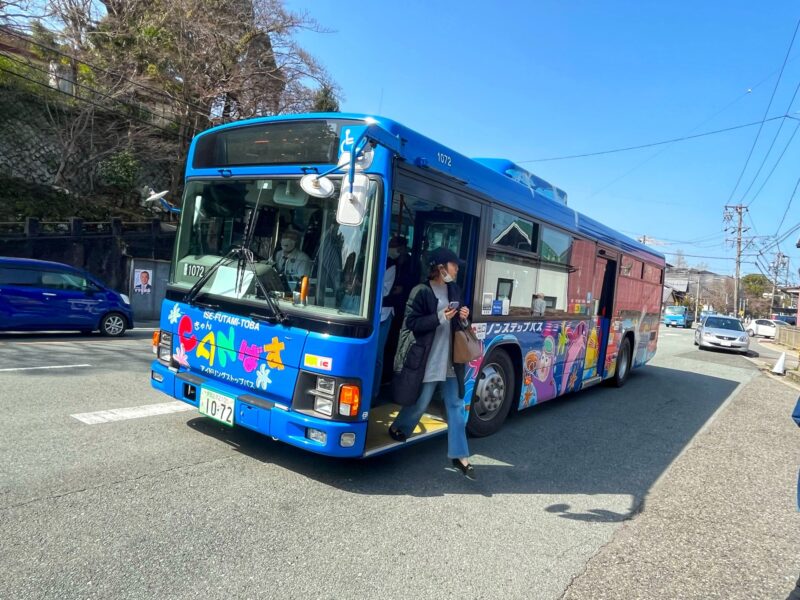 Money Saving Transport Pass
Traveling with Kintetsu trains run between Osaka (Osaka-Namba Station) and Nagoya (KintetsuNagoya Station).
Take note that the Kintetsu Rail Pass for 1 Day and 2 Days is not covered by Nagoya and Mie. Also, Kintetsu Rail Pass only covers the basic fare and you will need to top up for seat fees when using the Limited Express Train. From Osaka to Nagoya, the seat reservation fee costs about ¥2,130. Travelers can make a seat reservation at the Kintetsu counter.
Traveling via JR Train that runs between Nagoya and Iseshi:
While JR Pass holders have to pay a supplemental fee of ¥520 (one way) on board the train as Mie rapid train partially uses non-JR tracks. While less popular JR Ise-Kumamo-Wakayama Area Pass can be used for traveling for 5 days within the Ise, Kumano, and Wakayama Area. This pass is not valid for Shinkansen.
How Many Days for Ise Shima
Ise Shima can be visited as a day-trip from Nagoya Station and you can easily spend a whole day visiting the site. If time is permitted, we recommended spending at least one night in the area. Visitors can spend their time in Toba aquarium and several theme parks along the Shima coast.
Where To Stay
Ise Jingu is one of the popular attractions in Mie prefecture. Spending one night in Ise is a great option for those looking for a more relaxing trip when visiting the area. Most accommodations will be scattered around the Ise-Jingu Geku (Outer Shrine) area. You can find high to mid-range business hotels and also some budget hostels.
Best place to stay when visiting Ise:
High-Range: FAV Hotel Ise is a great option and perfect for family travelers. The location was great, within walking distance of the outer shrine. The rooms are well designed and layout.
Mid-Range: Comfort Hotel Ise – This mid-budget hotel has it all: affordable pricing, a great convenient location, comfortable beds, and clean bathrooms.
Budget: Ise Guest House Kazami is one of the top-rated hostels if you are looking for where to stay in Ise on a budget. It is built as a dodecagon-shaped building, featuring an indoor garden at the atrium. The hostel offers dormitory and private rooms.
For more accommodation options: Where To Stay in Ise: Best Places and Hotels.
Things To Do for Ise Itinerary
Not sure where to begin your journey? With the below 1-day Ise itinerary, you'll able to discover and get the taste of a real Japanese culture city.
Things to do in 1-Day Ise itinerary:
Visit Ise Jingu
Geku (Outer Shrine)
Naiku (Inner Shrine)
Oharai-machi
Taste akafuku mochi
Meoto Iwa
Visit Ise Jingu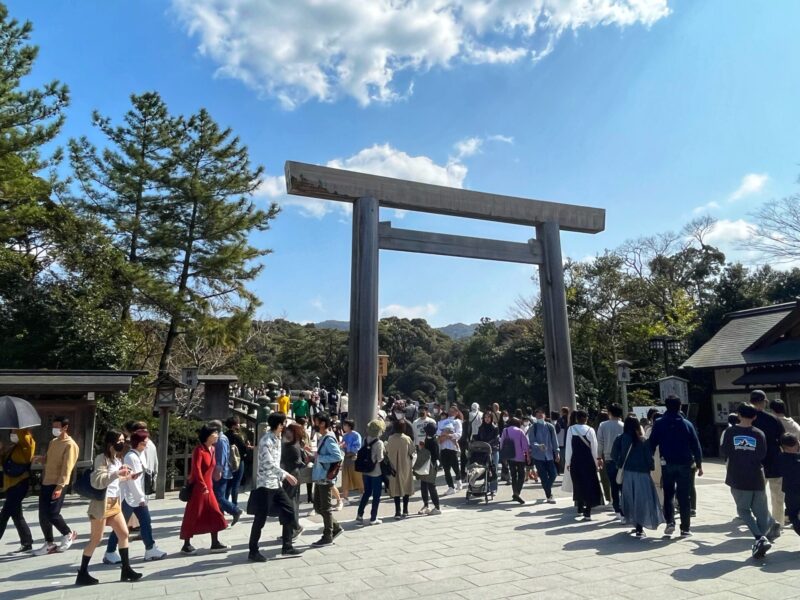 No Mie destination list could start with anything other than Ise Jingu -Japan's most sacred Shinto shrine.
Ise Jingu or Ise Grand Shrine (伊勢神宮) is one of the oldest and most revered shrines in Japan. This sacred place has long been revered as the abode of Amaterasu Omikami, the goddess of the sun and universe, the guardian deity of Japanese people. Over 8 million worshippers visit this site every year. Even the Royal Family of Japan will come here to visit annually.
Ise Jingu consists of 125 shrines centering on two sprawling compounds, Naiku (Inner Shrine) and Geku (Outer Shrine). The Naiku and Geku are separate with a 15-minute bus ride apart. The sanctuaries at both are considered perfect examples of pre-Buddhist Japanese architecture and are all built without nails. It is definitely a very beautiful, interesting, and peaceful place and should not be missed when in Iseshi.
Ise Jingu (伊勢神宮)
Address: 1 Ujitachicho, Ise, Mie 516-0023
Opening Hours: Daily from 5:00 to 18:00
Admission Fee: Free!
Ise Shima Travel Guide Tips: It is customary to begin your visit to Ise Shrine, not at the inner shrine but at the outer shrine.
Geku (Outer Shrine)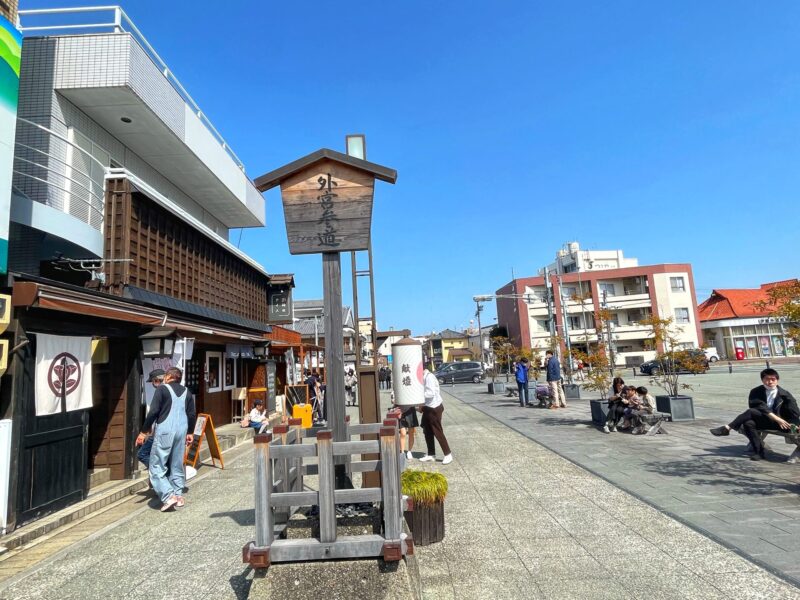 The Outer Shrine or Geku (外宮) is one of the two main shrines making up the Ise Jingu. It is believed to have been established 1500 years ago, 500 years after the Inner Shrine. Here the god of clothing, food, and shelter is worshipped.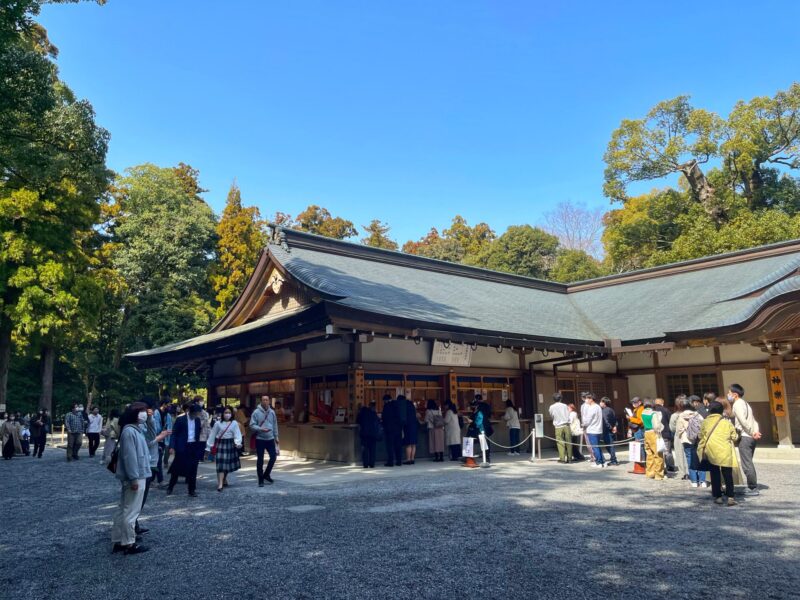 The Geku is just near the JR station, a mere 10 mins walk. Signs for Ise Jingu Shrine Geku are placed strategically to guide the visitors. You will pass by the Geku-sando street that lines with restaurants, cafes, chocolatiers, and long-established confectionaries selling homemade Manju before reaching the entrance of the shrine.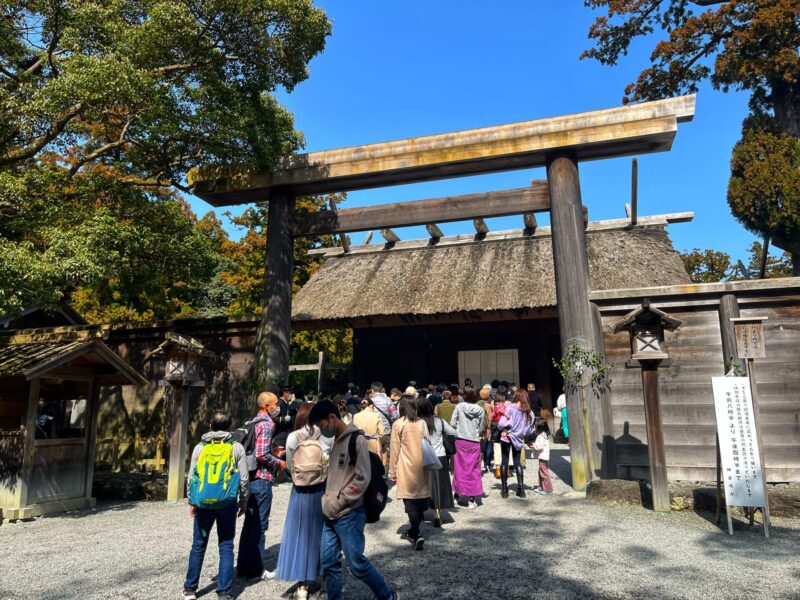 Next, followed the sequence to visit the Outer Shrine and then to Inner Shrine.
The grounds of the Outer Shrine are just beautiful with gravel-covered walking paths and massive cedars trees everywhere. It is smaller compared to the Inner Shrine. It is very crowded on a Sunday and we spent about 60 mins in Geku.
Getting to Outer Shrine: 10-minute walk from Iseshi or Ujiyamada Station.
Naiku (Inner Shrine)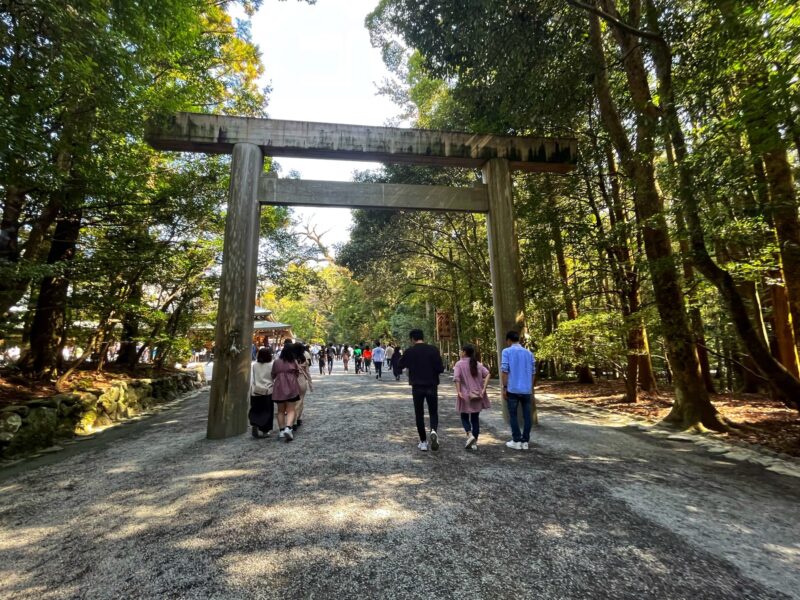 The Inner Shrine or Naiku (内宮) is the larger and more important of the two. Naiku is Japan's most sacred shrine and is believed to have been established over 2000 years ago. It houses Amaterasu-Omikami, the Shinto sun goddess, ancestor of the imperial family, and protector of the nation.
It is a nice calming 10 minutes walk over a gravel path with cedar trees to the main shrine. Although the area with a big crowd but everyone is quiet and calm. One easily felt calm and cleansed by the mere serenity setting.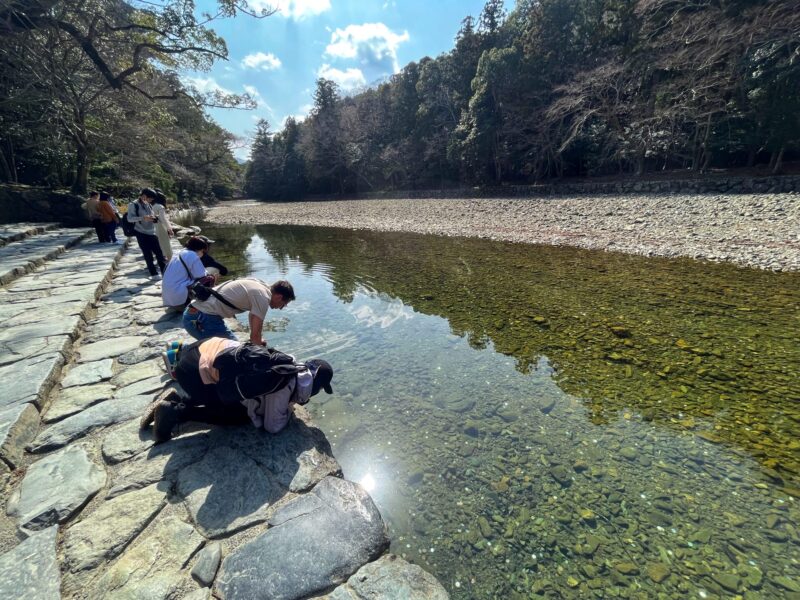 There's the famed Isuzu river that exalted spiritual and mystical aura, and the 100-meter wooden famous Ujibashi bridge, built in a traditional Japanese style.
You will also be seeing some small shrines before you reach the main building, but mostly are closed to the public.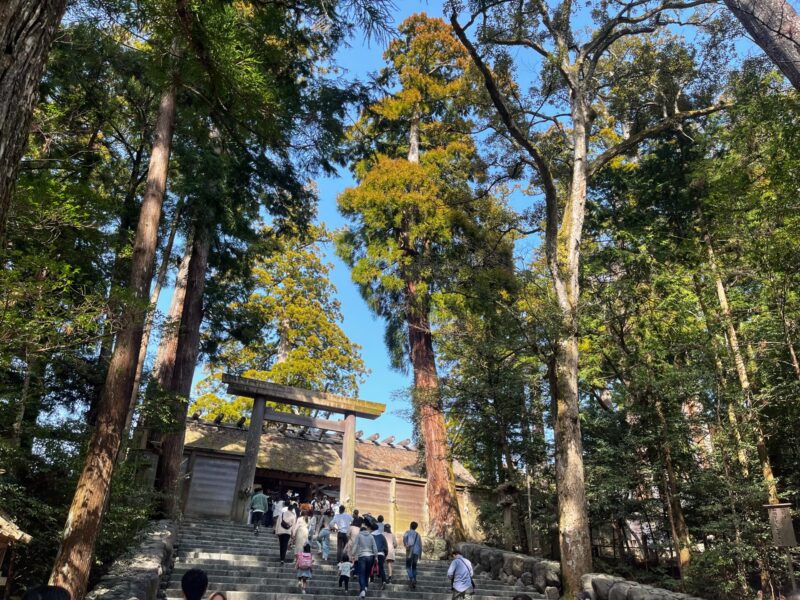 Follow the crowd and walk up the steps to the Main Shrine to pay homage. Take note that photography is not allowed at the main shrines.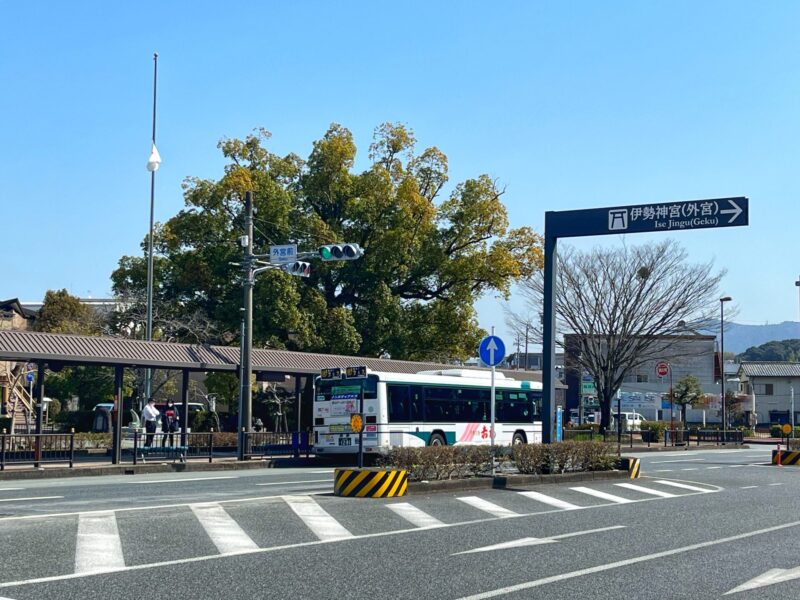 Getting to Inner Shrine: Frequent buses connect the Outer Shrine with the Inner Shrine (15 minutes, 470 yen one way). The Outer Shrine is also served by the CAN buses.
Oharai-machi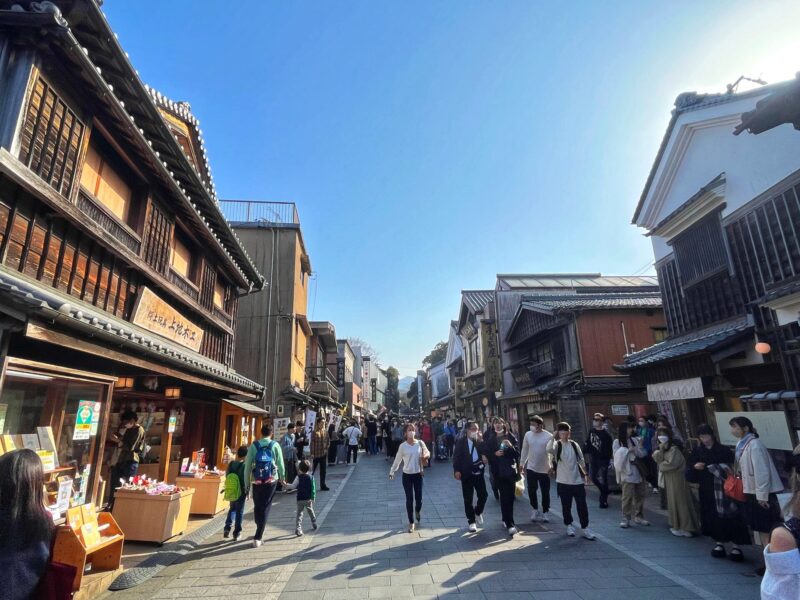 Oharai-machi (おはらい町) is a nearly 1-kilometres long pedestrian street leading to Naiku. The restored Edo-era street is lined by many traditional-style buildings, housing shops, restaurants, souvenir shops, and even a craft beerhouse. This pleasant area has been serving pilgrims and tourists for several centuries and many traditions remain to this day.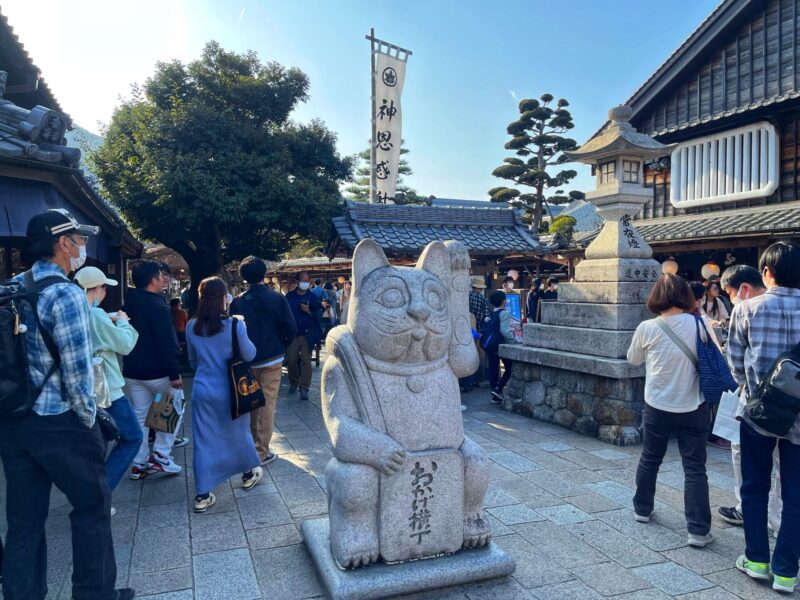 Here, you can experience an old-fashioned Japanese street. The area is known for its 'Ise udon' noodles and 'akafuku', a traditional sweet made from 'mochi' and red bean paste – a delightful and tasty snack to try as you walk to and from the Inner Shrine. Most stores open early, from 05:00 onward, and close around 18:00.
Getting there: Oharaimachi is located just next to the Inner Ise Shrine.
Taste akafuku mochi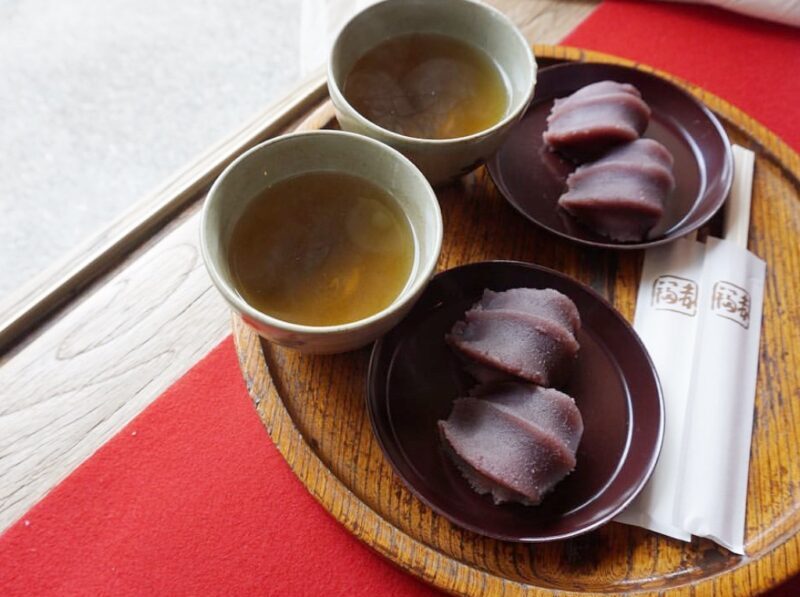 Akafuku mochi (赤福餅) is a rice cake confection topped with anko (sweet red bean paste). This Japanese traditional sweet with a unique shape symbolizes the Isuzugawa River, which flows through the precinct of Ise Jingu. It has been loved by worshippers going to Ise Jingu for more than 300 years.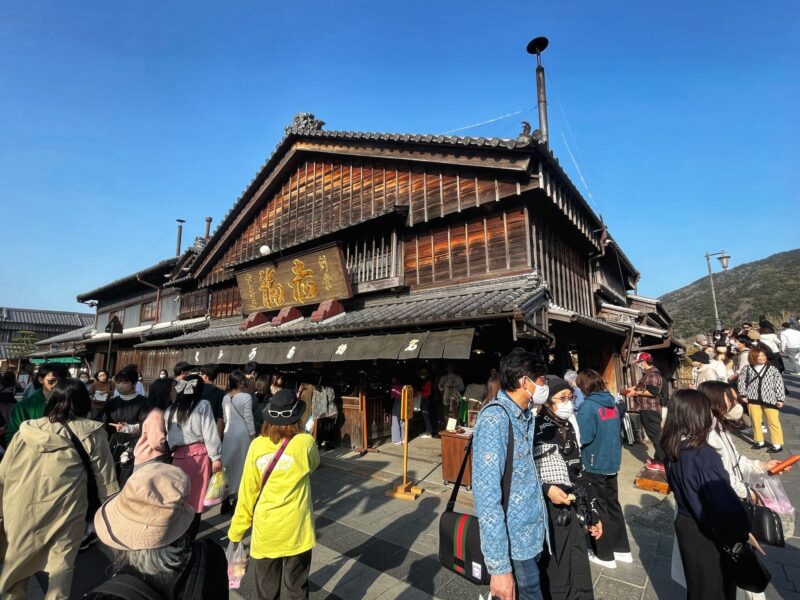 The Akafuku was first original by Akafuku Wtore and its flagship store is located in Oharai-machi. It was established in 1707 and has over 300 years of history since the Edo period. Don't miss the chance to eat this signature Akafuku mochi on your Ise Shima itinerary.
Meoto Iwa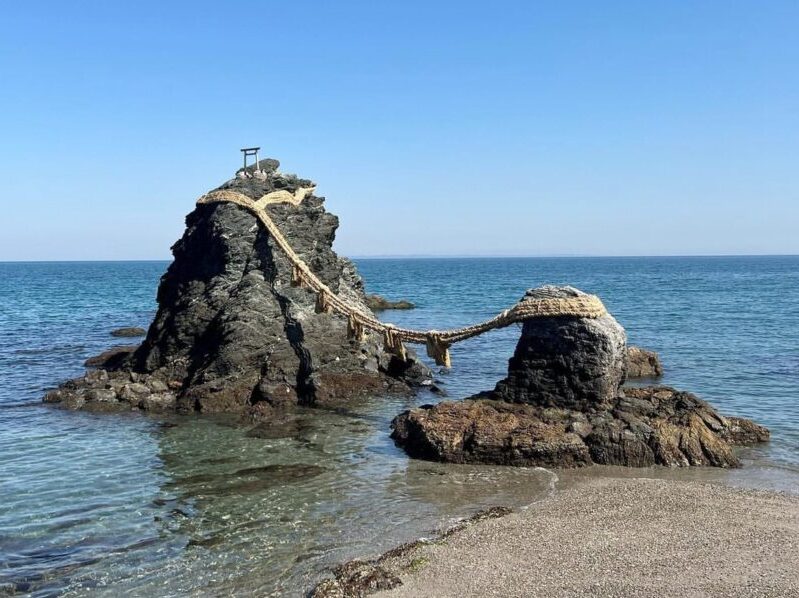 Lastly, it is best to couple your visit to Ise Jingu with Meoto Iwa.
Located off the coast of Futami in Mie Prefecture are the Meoto Iwa (夫婦岩) or Wedded Rocks. The duo of picturesque rocks represents the symbols of male and female of the Japanese pantheon of gods, Izanagi and Izanami. Therefore, these rocks are also said to bless unions, couples, and marriages. The rocks are tied by a shimenawa rope—made of rice straw and replaced three times a year during a ceremony.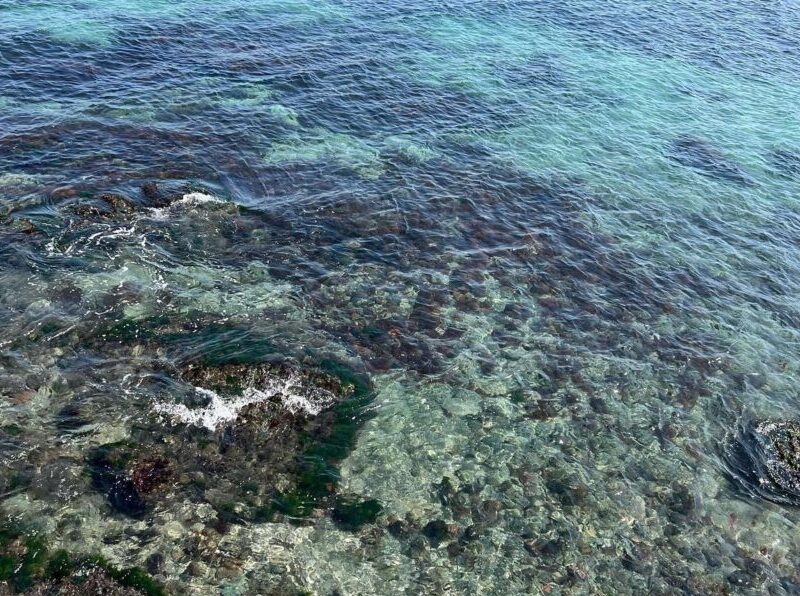 A nice paved trail with small shrines and frog statues leads to the rocks. The area is a wonderful place to walk around with a great seaside view and makes for great photos. It is worth spending some time to see the Meotoiwa rocks near the shoreline on your Ise Shima itinerary.
The best time to visit is during high tide when the sun rises and falls between the two rocks.
Meoto Iwa (夫婦岩)
Address: 575 Futamichoe, Ise, Mie 519-0602
Opening Hours: Daily from 7:30 to 16:30
Getting there: Meoto Iwa is easily access by CAN bus within the Ise region. Alternatively, you can take the JR train to JR Futaminoura Station and then walk for 15 minutes.
Overall: A Day Trip Ise Shima itinerary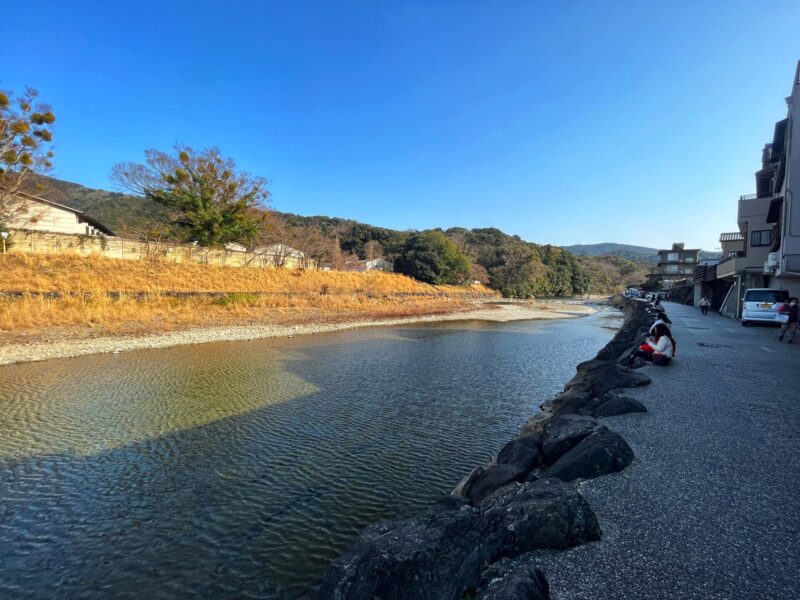 All in all, a visit to Ise Shima for its Ise Jingu Shrine is one of the most memorable trips to Japan. It is an immensely spiritual place with Japan's most remarkable Shinto shrines. The Iseshi is a fairly small and quiet town, but combined with other areas, there is still more to do than is possible in a single day. Enjoy the beautiful natural landscapes and culture in Iseshima.
Lastly, thanks for reading and I hope you enjoyed this Ise Shima travel guide blog on the best things to do in Iseshima. Enjoy your trip!
Related Ise travel blog:
Looking for more ideas for your trip? Check out our related travel stories to Nagoya and nearby cities: