Last updated on September 23rd, 2023
Looking for where to stay in Ise? These are our highest recommended places and hotel picks for the best stay in Iseshi.
Located in the Mie Prefecture, Ise is a coastal city best known for its impressive Ise Jingu. It is home to Japan's most sacred Shinto shrines and over 100 different shrines located throughout the city. Many locals flock to Ise for prayer and to explore the nearby coastal cities.
The Ise Shima region is rich in culture and beautiful scenery. There are plenty of activities and attractions to keep you busy when visiting the area. Although Ise can be visited by day trip, we recommended spending at least one night in Iseshi.
If you decide to stay one night in Ise, here are our recommendations if you are looking for where to stay in Ise.
Quick Guide: Where To Stay in Ise
When looking for where to stay in Ise, most accommodations will be scattered around the Ise-Jingu Geku (Outer Shrine) area. You can find high to mid-range business hotels and also some budget hostels.
Here is our recommendation for where to stay in Ise:
Ise accommodation Tips: Accommodation in the Ise Shima area is rather limited, especially if you're booking a hotel near the station. It is also slightly more expensive due to the limited hotel selection available. Make sure to book early though!
FAV Hotel Ise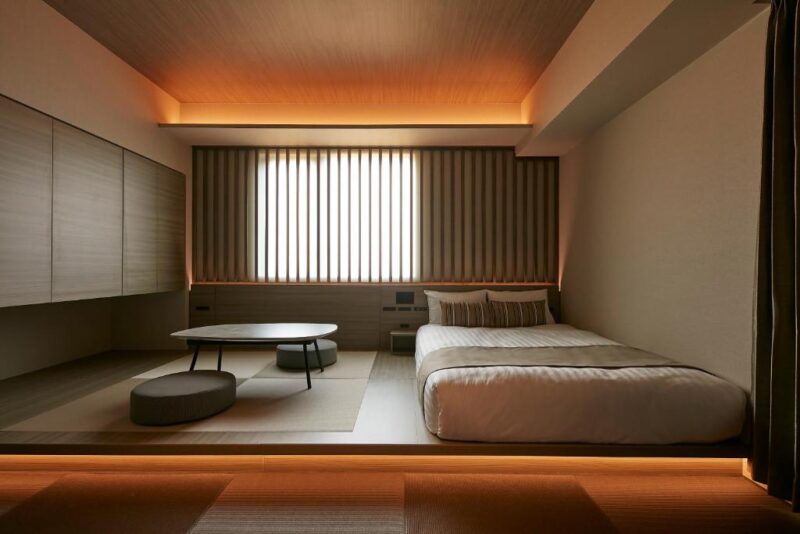 High-Range: FAV Hotel Ise is a new modern Japanese hotel perfect for family travelers. The location was great, within walking distance of the outer shrine. The rooms are well designed and layout, and include a useful kitchenette area with microwave and cooking utensils.
Rooms run fast especially weekends and public holidays. Make sure to book ahead to avoid disappointment.
Comfort Hotel Ise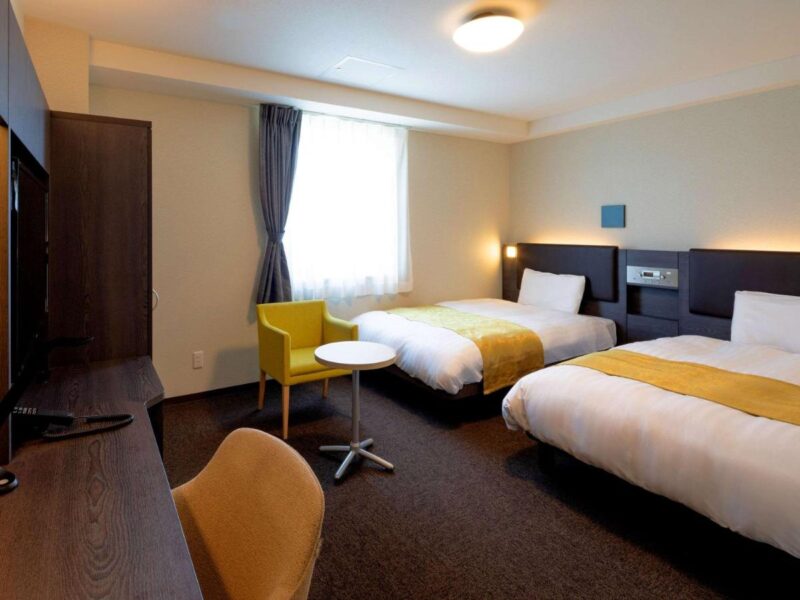 Mid-Range: Comfort Hotel Ise is highly recommended if you are looking for where to stay in Ise Shima. This mid-budget hotel has it all: affordable pricing, a great convenient location, comfortable beds, and clean bathrooms.
Comfort Hotel Ise is located close to the station, car rental, convenience store, and restaurants which is very convenient. Buffet breakfast is included with a variety of choices. Staff can communicate in English and Japanese, and are always on hand to help at the 24-hour front desk.
Sanco Inn Iseshi Ekimae Shikinoyu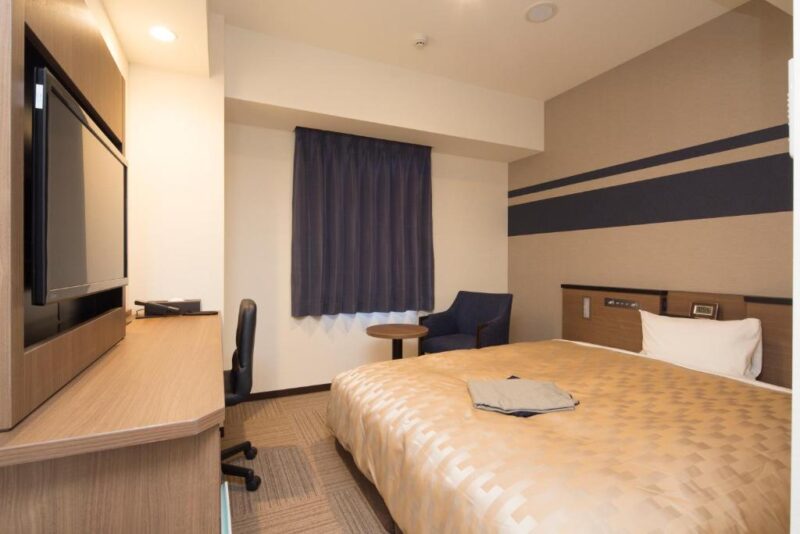 Mid-Range: Sanco Inn Iseshi Ekimae Shikinoyu is perfectly priced for mid-budget travelers and perfectly placed for sightseeing in the Ise Shima area.
The location is perfect and only 2 to 3 minutes walking distance from the Iseshi-station. The room was cozy, clean, and quiet. The Onsen facility was nice to use after having a long tiring trip. The staff is friendly, helpful, and courteous. The breakfast is excellent with great choices and is delicious.
Ise Pearl Pier Hotel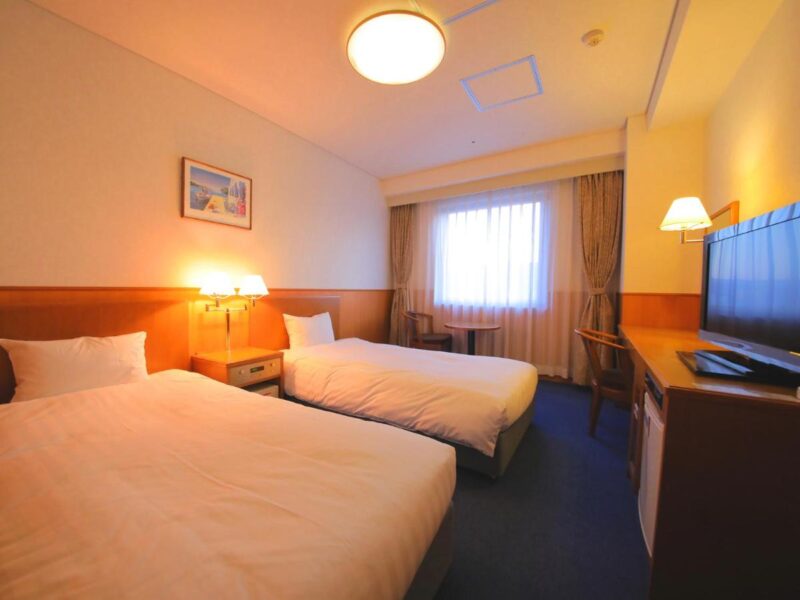 Mid-Range: Ise Pearl Pier Hotel is a 3-star mid-budget hotel located nearby the Iseshi station. It is close to well-known attractions and is within walking distance of great restaurants and shops. Free private parking for self-driving travelers. Great sizing rooms and spotless. Staffs are friendly and willing to help. Add on buffet breakfast is available each morning at the hotel.
Hinode Ryokan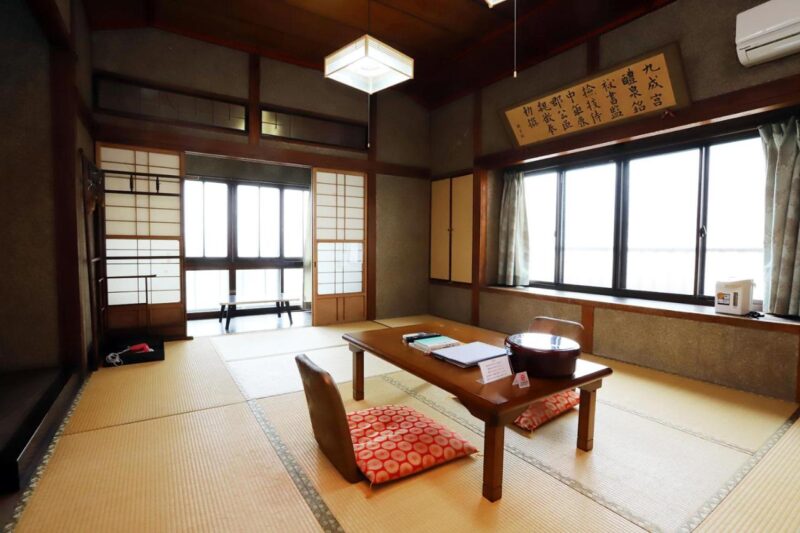 Mid-Range: Hinode Ryokan – If you're looking for a genuine Japanese ryokan stay, then Hinode Ryokan is perfect for you! The Ryokan is a traditional Japanese inn with a long history. It is fitted with tatami (woven-straw) flooring and traditional futon bedding, each room comes with facilities like a flat-screen TV, a fridge, and an electric kettle.
Guests can unwind in a seating area with a low table and cushions. The bathroom and toilets are shared with other guests. It's located just a 2-minute walk from Iseshi Train Station and is only a 5-minute walk away from Ise-Jingu Shrine's Geku (outer shrine).
Ise Guest House Kazami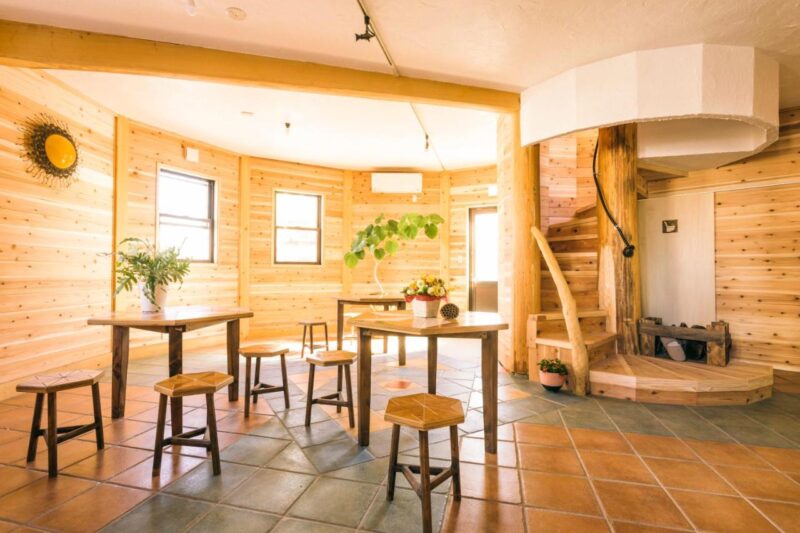 Budget: Ise Guest House Kazami is one of the top-rated hostels if you are looking for where to stay in Ise on a budget. It is built as a dodecagon-shaped building, featuring an indoor garden at the atrium. The hostel offers dormitory and private rooms, and with all the comfort you need. Guests can cook their meals in the shared kitchen and use free WiFi in the entire building.
The location is excellent with just only a 2-minute walk from JR Iseshi Train Station and a 5-minute walk from Ise Outer Shrine. A lot of interesting places can be visited by a 10-minute footwalk. Extremely popular accommodation and rooms running fast!
Hoshidekan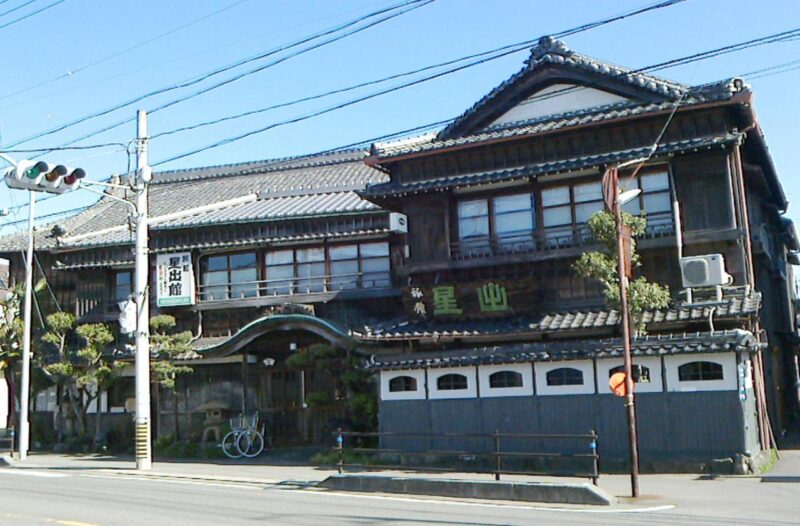 Budget: Hoshidekan is the perfect place to stay for visitors who want to experience a Japanese genuine stay. The house is spacious, well-furnished, and decorated in the traditional Japanese style. Rooms have paper screens, a tatami (woven-straw) floor, and a low wooden table. There is a communal bath that can be reserved for private use.
The host is very welcoming explained the specificities of the hotel and made everything for a pleasant stay. The location is also very convenient about 500 meters away from Kintetsu Iseshi Station, and 18 minutes walk to the Geku Shrine. Limited rooms are available and reserve early to secure your room.
Overall: Best Hotel in Ise
All in all, we hope this Ise accommodation guide with the best hotel picks is helpful. Ise Jingu is one of the popular attractions in Mie prefecture. Spending one night in Ise is a great option for those looking for a more relaxing trip when visiting the area.
In short, the FAV Hotel Ise is a great option and perfect for family travelers. But if you are looking for a more budget option, Comfort Hotel Ise and Ise Guest House Kazami will be another great choice. All the options are very convenient with easy walking distance from Iseshi station, the main station for getting to Ise.
Releted Ise Travel blog:
Looking for more ideas for your trip? Check out our related travel stories to Nagoya and nearby cities: