Last updated on September 23rd, 2023
During my recent trip to Kyushu, we spend two nights in Beppu and had an amazing time there. We stayed in Nogami Honkan Ryokan and really enjoy it. Read more on my hotel review on Nogamihonkan Ryokan, one of the popular picks in Beppu for ryokan stay.
Located in Oita prefecture, Beppu is one of the popular attractions in Kyushu. Popular for its hot spring Beppu is perfect for travelers to plan for one night or two nights stay. Many people are traveling from Yufuin, Kurokawa Onsen, or even Hakata (Fukuoka) by train or bus for a holiday gateway.
We were looking for a budget to mid-range accommodation during my trip to Beppu. We discover Nogami Honkan Ryokan (べっぷ野上本館) and only paid for about $80 USD per night for the Japanese room in a hot spring hotel. What a deal!
Nogomi Honkan Ryokan
Nogamihonkan Ryokan is located about 10 minutes walk from Beppu station. Upon exiting Beppu station, follow the navigation, we walked straight along the main road to the hotel.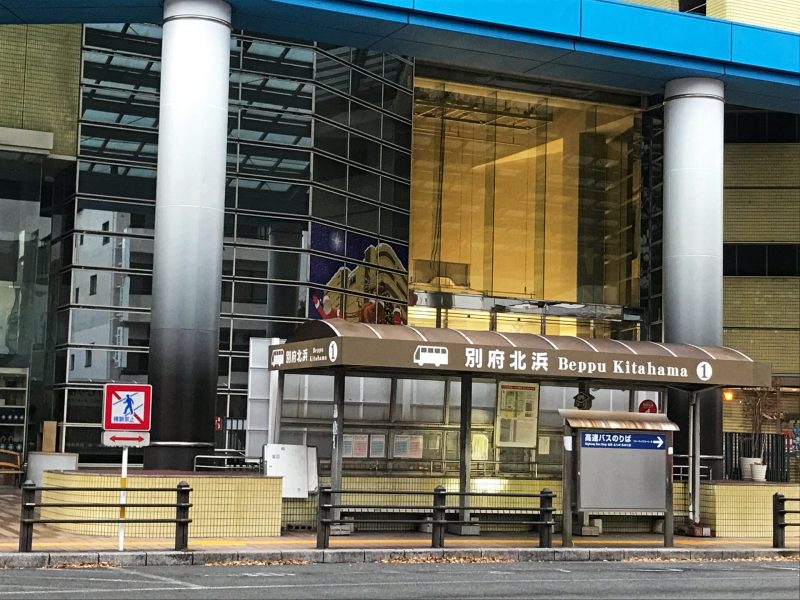 If you are getting to Beppu by bus, you might get off at the Beppu Kitahama bus stop in front of the mall, which located 2 minutes walk to NogamiHonkan.
Once arrived, we were greeted by the friendly staff. We got a traditional Japanese style room, which was spacey enough for two-person. My room was set up in the traditional Japanese style with a futon bed and tatami flooring. They also provide the Yukata dress for guests.
Beppu Hotel Tips:
We recommended to stay nearby Beppu Station for easy getting around and food hunting. The
Nagomi Honkan Ryokan
is located about 8 minutes walk from the station. It has a traditional Japanese ryokan with modern facilities with hot spring facilities. Popular pick in Beppu.
Nogami Honkan Onsen Bath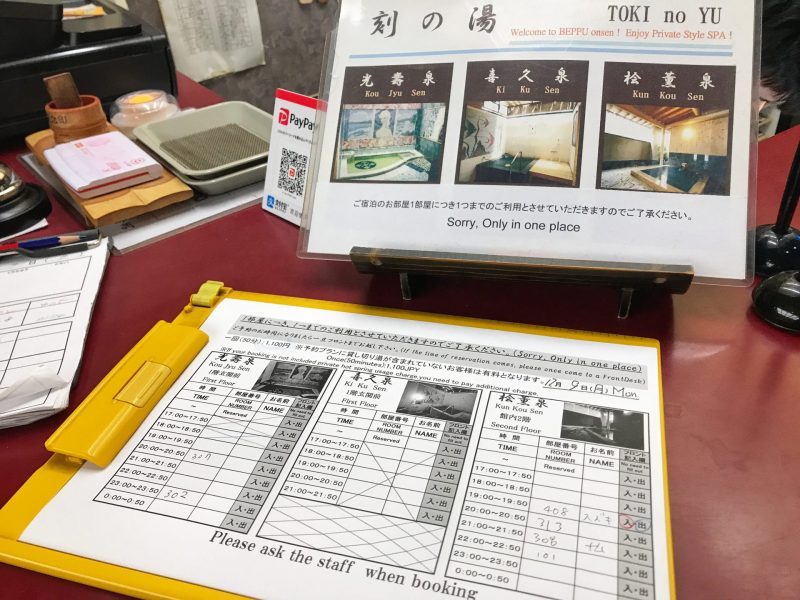 For in-house guests, you can free to use the public onsen (female and male separate) or reserve private onsen at additional charges. There are three private hot springs to choose from.
But unfortunately, we got no opportunity to try it. We fully enjoyed the free public onsen and dipped into the hot spring as much as we can. It was almost empty most of the time and so relaxing after a tiring trip.
Common Area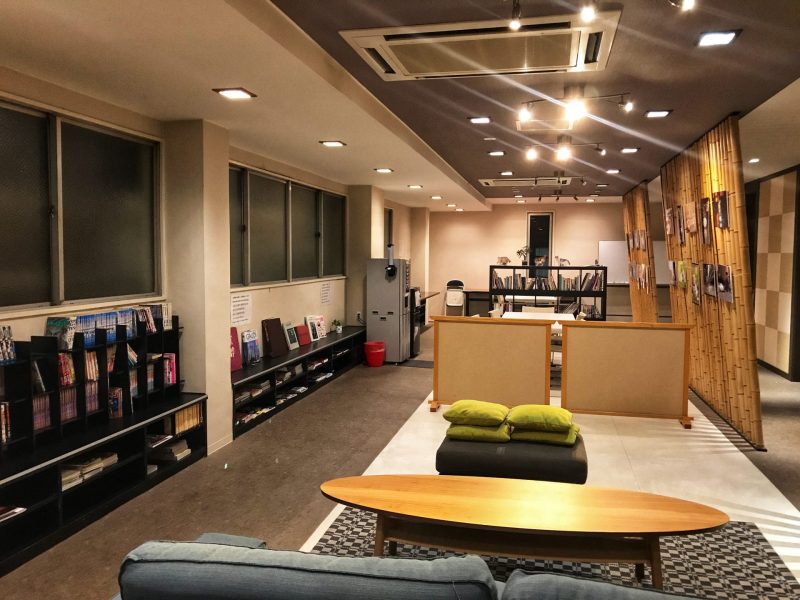 There is a nice seating area on the second floor with couches and tables, a fridge, and a microwave. A good place to chill and relax with a lot of magazines and comics for reading. Besides, there was a machine dispensing that provide coffee, green tea, black tea, and water for free.
Japanese Dining Area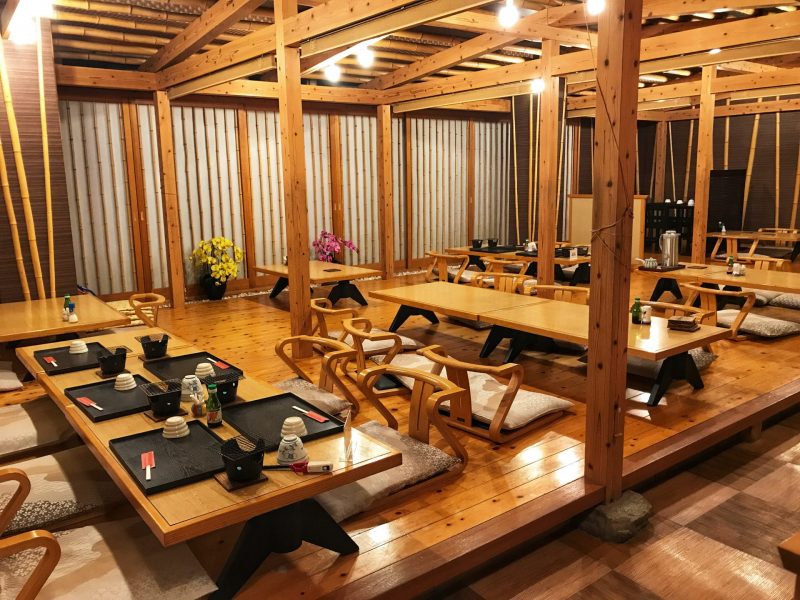 The hotel also served dinner and breakfast at an additional cost. You can book it in advance and choose to dine in the Japanese or Western dining area. It is good to add in the breakfast as there are no restaurants serving breakfasts nearby in the early morning. Just wake up in the morning and went for a delicious breakfast wearing the yukata.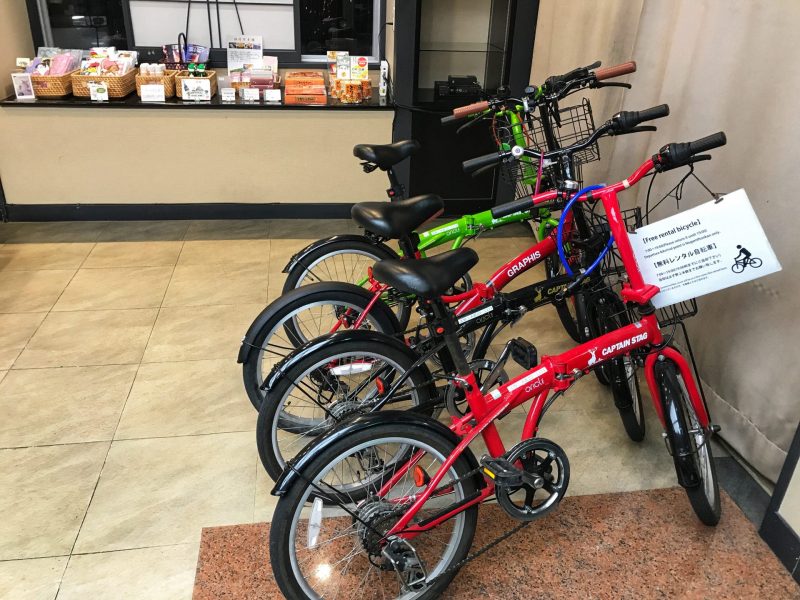 The legendary public bath, Takegawara Hot Spring (竹瓦温泉) is just a 2-minute walk from the hotel. You can try the public bath or the popular sand bath at 1000 yen. Great to do it in the morning before the check-out.
Besides, you can also rent the bicycle for FREE from NogamiHonkan to tour around Beppu if your physical is strong enough. But the bicycles are limited with first come first serve.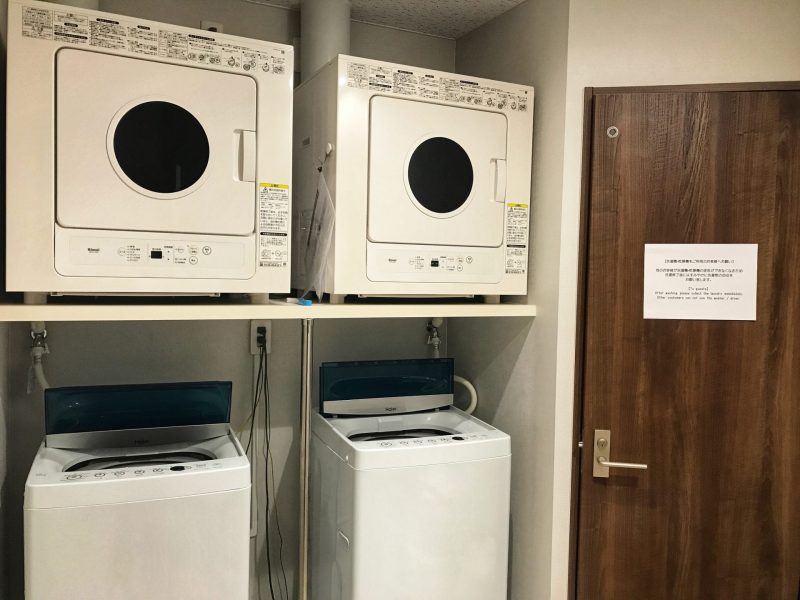 Another best thing to highlight is NogaminHonkan also provides self-service laundry service with washer and dryer available. Guests can use the coin laundry machine if you plan to wash your clothes during your long travel trip.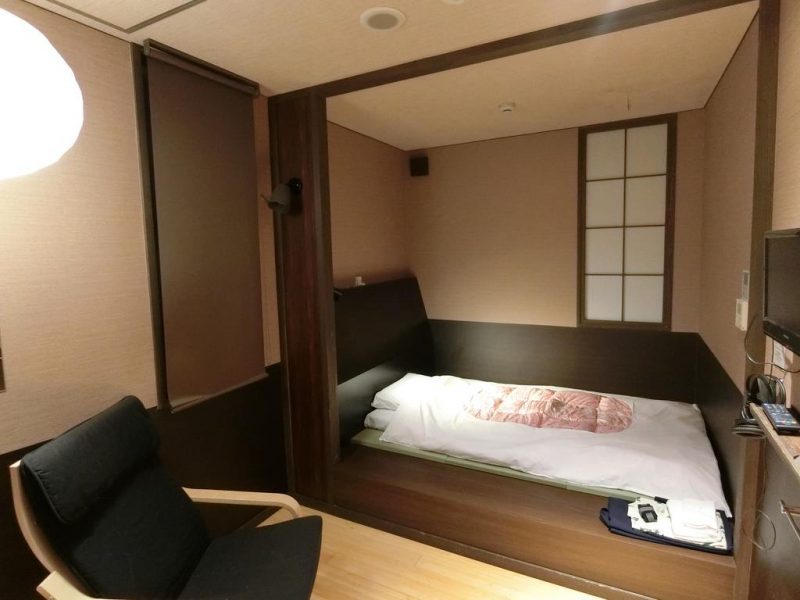 Please take note of different room types on different floors. We talked with a hotel guest and understand that her Toji room on the second floor is a type of single-room without an en-suite bathroom. She can only use the public bath and toilet outside of her room.
But she was satisfied with her room as the price is so reasonable for a single room which similar to the budget hostel. She can fully utilize all the hotel facilities including the hot spring bath with a similar price of the hostel. Such a steal! Truly one of the budgets stays in Beppu for a solo traveler.
Check for room rate for Nagomi Honkan Ryokan here!
Nogami Honkan Ryokan Review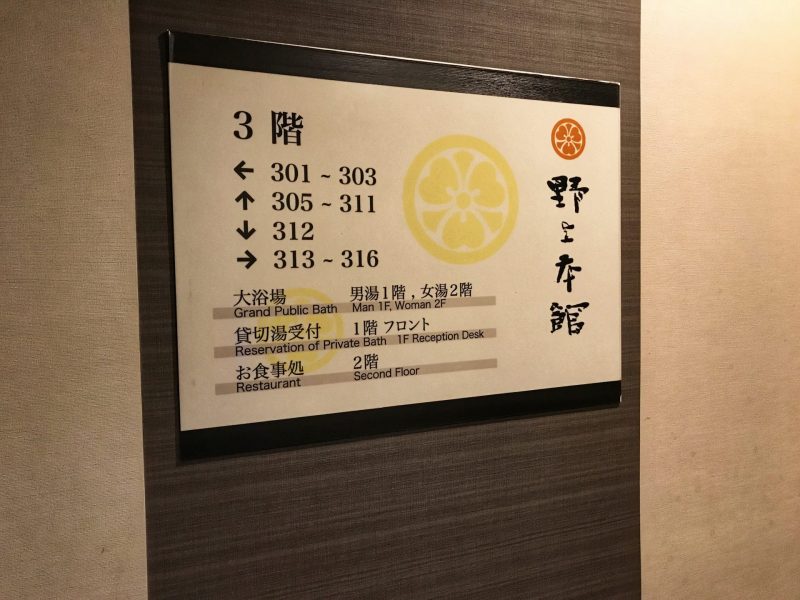 All in all, Nogami Honkan Ryokan is an accommodation with a combination of ryokan and modern hotel. We definitely would recommend this ryokan if you are looking for a relaxing stay at a traditional Japanese hotel with modern facilities in Beppu.
The only downside is the hotel was located in the alley with restaurants and bars nearby. Some travelers review that it can be quite noisy at night time during the weekend. But we did not hear the sound during our stay. Maybe our room was facing a different direction. So if possible, bring along the earplug or try to request a quiet room.
In short, the strategic location, cozy clean room, and public onsen bath making NogamiHonkan Ryokan a popular pick in Beppu. The price was very affordable in contrast with what was provided. It was definitely worth it!
To continue reading on Fukuoka and Kyushu itinerary:
Kumamoto: What to do and the best place to stay
Yufuin Travel Guide and recommended ryokan list: