Last updated on September 23rd, 2023
For the best sushi in Sapporo, try Nemuro Hanamaru Sapporo! It is a popular conveyor belt sushi restaurant in Sapporo highly recommended by locals. The secrets behind its popularity? Fresh seafood at very reasonable prices!
Hokkaido is surrounded by sea and famous for its freshly caught seafood. So it is no surprise that locals are very strict on the seafood quality. Many seafood restaurants are specializing in crabs, sea urchin and more. It is not easy to rank high and rated as the best restaurant in Sapporo.
Nemuro Hanamaru did it! It is the best conveyor belt sushi restaurant in Sapporo. This popular sushi restaurant serves a wide variety of authentic sushi dishes and seasonal seafood products. Always rate in the top three best sushi restaurants in Sapporo on TripAdvisor. Not only love by locals but also visitors.
We love sushi so much and wouldn't want to miss the chance to try the best sushi in Hokkaido. That's no reason for us to skip this must eat in Sapporo. Check out our dining experience in Nemuro Hanamaru during our trip to Hokkaido.
Nemuro Hanamaru Sapporo
The famous Nemuro Hanamaru (回転寿司花まる JRタワーステラプレイス店) is a very popular conveyor belt sushi restaurant in Sapporo. It has several affiliated restaurants names Shiki Hanamaru in Sapporo. The price range is similar. But the one in JR Tower Stellar gets the highest popularity among them.
We recommended Nemuro Hanamaru for the best restaurant in Sapporo for its finest quality sushi. Most important, you can try a variety of seasonal seafood without breaking your wallet. Always busy and attracting a lot of people including locals and tourists.
Nemuro Hanamaru (JR Tower STELLAR PLACE)
Getting there: 6th floor of JR Stellar tower, directly linked with JR Sapporo station
Shiki Hanamaru
Three branches are available in Sapporo city. Tokeidai (Clock Tower), Susukino and PASEO branch
Official website: http://www.sushi-hanamaru.com/
Our Visit to Nemuro Hanamaru Sapporo
We visited Nemuro Hanamaru during our two-day itinerary in Sapporo. Considered for its popularity, we choose to dine in Nemuro Hanamaru in the morning to avoid the crowd.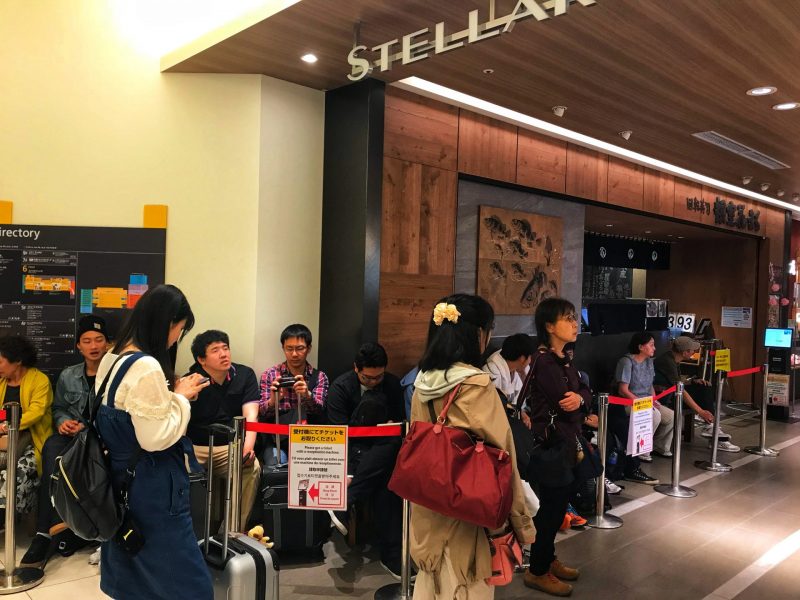 We arrived restaurant at around 10:30 a.m before the restaurant open. However, we were shocked as there was already a waiting line outside the restaurant. See the queue waiting at Nemuro Hanamaru in the morning. Crazy!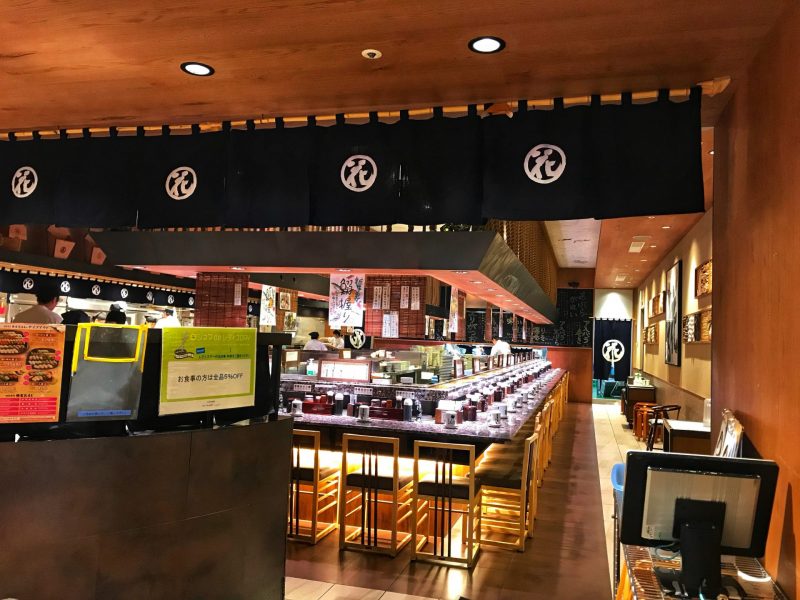 Without wasting time, we proceed to the queue ticket machine in front of the restaurant to get our running number. Please note that the language that appeared on the screen is mainly Japanese with some weird English translation. You basically can guess based on the question. Such as how many people for your group, seating preference and phone call when it is your turn. This process was not too difficult.
Lively and Upbeat Dining Environment
The restaurant opens sharp at 11:00 a.m. We were lucky to be seated at the first batch of dining guests. Else, expected for another one hour wait time for the next batch.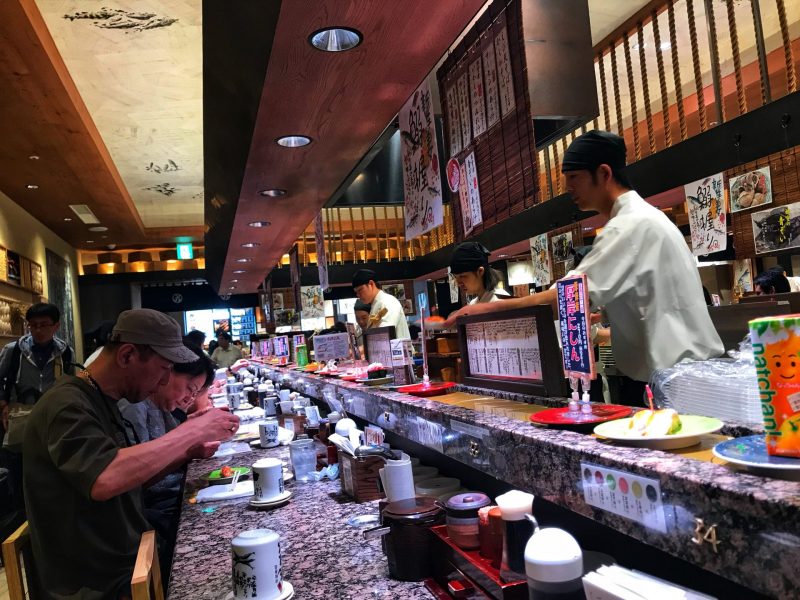 Once we entered the restaurant, we would feel the upbeat and lively atmosphere in the restaurant. The sushi chefs were communicated and yelled when there were new orders or instructions received. It made you feel like eating at the fish market with a Japanese chef serving you. Nemuro Hanamaru offers not only delicious sushi but also cheerful dining environment. Staffs were professional and helpful. Everyone was smiling and enjoy their work here.
We were seated at the counter bar and have the hot green tea. I really can't wait to start our sushi feast in Nemuro Hanamaru.
How To Order At Nemuro Hanamaru
Enjoy the made to order food or just grab any colored plate from the conveyor belt. It is always best to order directly from the chefs for the freshness sushi. However, food on the kaizen belt moves fast due to many customers. It was still fresh as the chefs keep rolling for the new ones to the conveyor belt.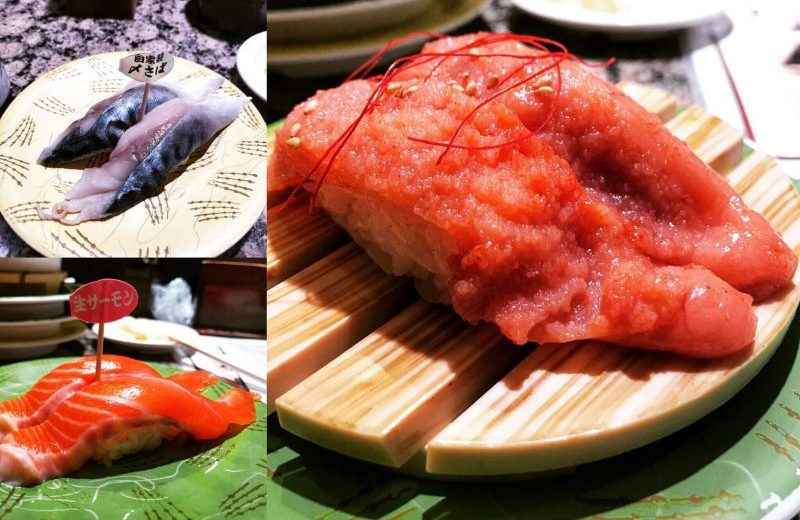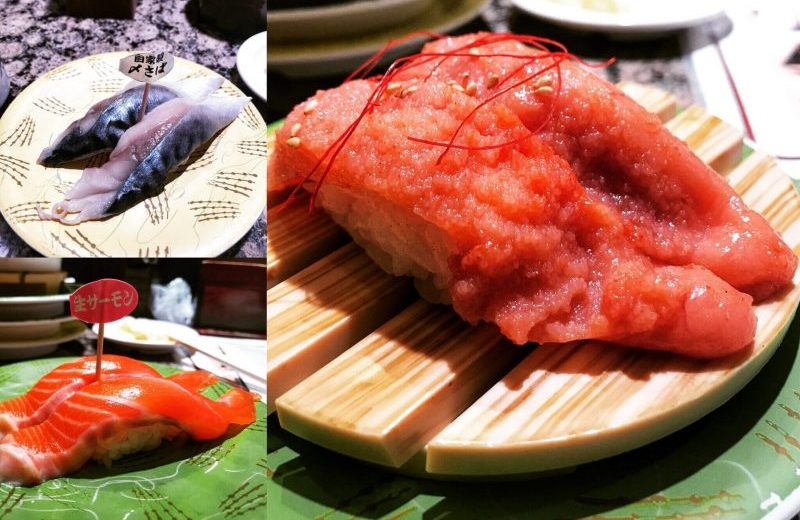 There were so many rarely seen sushi that we never eat before at the conveyor belt. Most importantly, all the sushi is so tempting! So we ended up just grab whatever we love from the belt.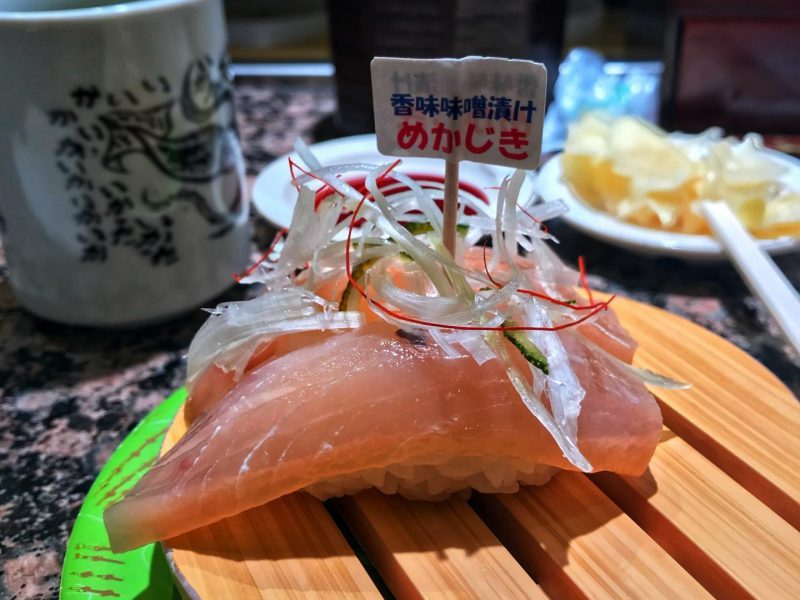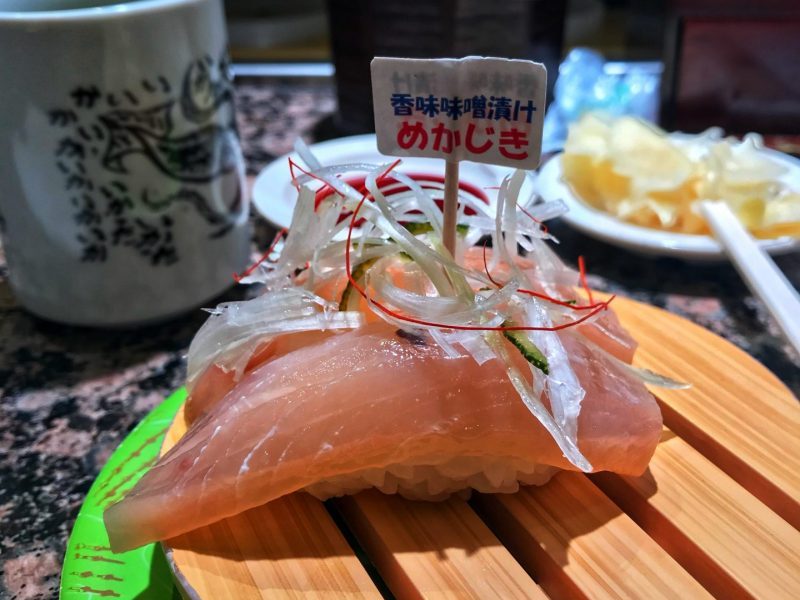 Please forgive my poor knowledge of fish. I only know how to grab and taste the freshness of sushi. Love it!
However, don't forget to order the seasonal sushi as per advertise at the restaurant.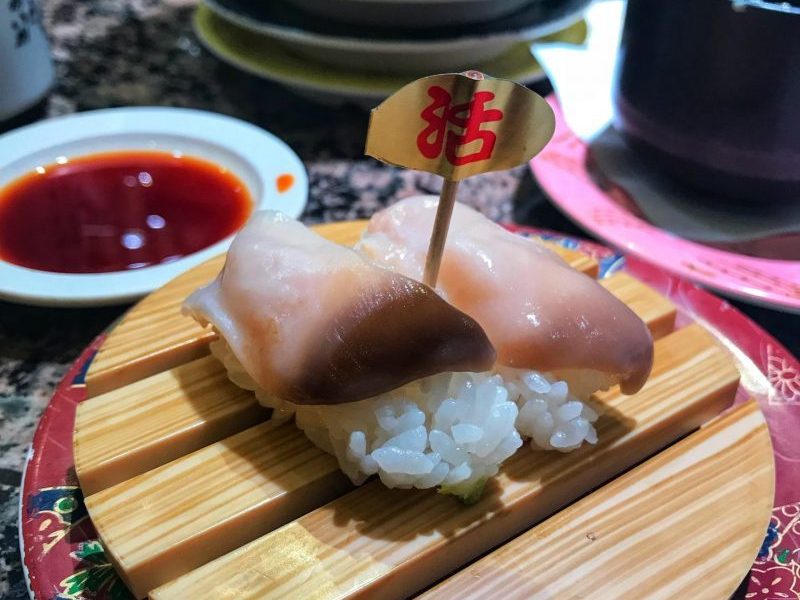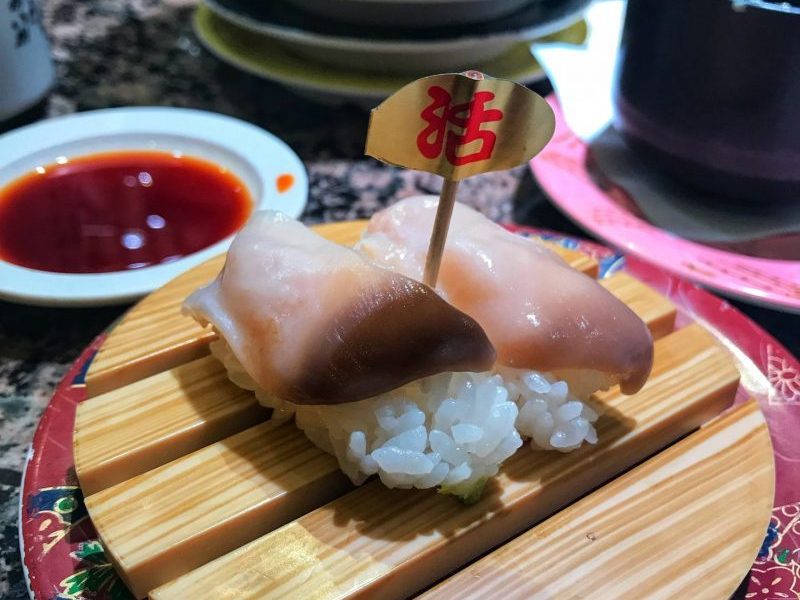 One of my favorite we had at Nemuro Hanamaru. Excellent!
Last but not least, we ordered the chawanmushi for something hot to our stomach after the sushi. Not too bad. But it was not so outstanding compare with the sushi.
We don't remember how many plates we ate here. Our bill ended up was less than ¥5,000. It was fairly inexpensive as we were like having a sushi feast at Nemuro Hanamaru. The price is very good given the quality.
How To Get To Nemuro Hanamaru
Nemuro Hanamaru is located on the 6th floor of Stellar tower in Sapporo city. It is pretty simple to get to Nemuro Hanamaru. Take the subway or walk to the Sapporo station. Follow the well-mark sign to the JR Tower Stellar Place. You won't miss this famous restaurant as there is always a line and crowd at the restaurant.
Worth The Wait?
In short, we enjoy our visit to the best sushi in Sapporo. It took us about 30 minutes waiting time as we arrived before the restaurant open. We read the review that people waited for two hours especially at peak hours like lunch or dinner time. So, worth the wait? We enjoyed the food at Nemuro Hanamaru.
There is plenty of restaurant in Sapporo serve the similar sushi dishes. But not one can beat Nemuro Hanamaru, probably for the good quality of food at reasonable prices. It is a fun dining experience in Nemuro Hanamaru and we highly recommended it if you don't mind the wait. Else, came earlier like what we did. A must-eat in Sapporo!
What is the best place for conveyor belt sushi in Sapporo?
Nemuro Hanamaru at Sapporo Station is the most popular conveyor belt sushi in Sapporo. It is renowned for its fresh finest seafood at a reasonable price.
How to get to Nemuro Hanamaru at Sapporo Station?
Nemuro Hanamaru is located at 6th floor of JR Tower Stellar Place, directly linked with Sapporo Station.
What is the opening time for Nemuro Hanamaru at Sapporo Station?
Nemuro Hanamaru is opening daily from 11am to 10pm. However, long waiting line start from 10-11am before the shop open.
If you are interested, don't forget to check out our food hunt in Hokkaido: