Last updated on June 3rd, 2023
Finding local delicacies and what to eat in Hiroshima? Here's the Hiroshima Food Guide with all the best dishes to help you plan your food trip in the city.
Hiroshima is one of the most popular places to visit in Japan. This historical city continues to draw in tourists from around the world with its rich culture, fantastic sights, and attractions, of course, sumptuous food. The city is filled with a variety of local delicacies and mouthwatering foods. Dine on incredibly okonomiyaki, fresh seafood, and some unique street food to taste Hiroshima's food culture. There's no way to miss the best food when visiting the city.
We don't have much time to fully enjoy all the best food in Hiroshima during our visit. But one thing seems clear, the city is full of incredibly nice food. Exploring Hiroshima's food scene is for sure one of the best things to do when visiting the city.
If you're visiting Hiroshima and looking for where and what to eat in the city, then listed in this Hiroshima food guide will be very helpful for your food trip. We will share all the must-eat food and the best restaurant, plus food tips to help you eat your way around the city.
Hiroshima Food Guide: What To Eat
To help you find the best food in the city, here's the Hiroshima Food Guide where you can find all the delicious food here.
Hiroshima Food Guide – What To Eat in the City:
Hiroshima-style Okonomiyaki
Oysters
Momiji Manju
Anago (Saltwater eel)
Hiroshima Lemon
Hiroshima Food Tips: Want to explore Hiroshima food and eat at a local restaurant? Check out some of the most popular food and drinking tours in the city.
Hiroshima-style Okonomiyaki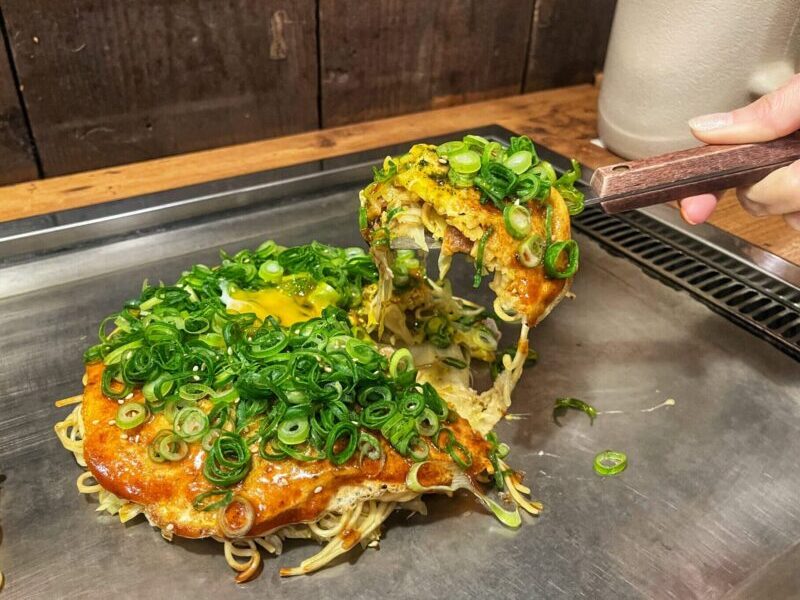 Hiroshima's most famous food is its style of okonomiyaki!
Trying the Hiroshima-style okonomiyaki, a savory grilled pancake is a must-eat food in the city. A thin layer of wheat flour batter is mixed with a generous amount of cabbage that is cooked in front of you on the teppanyaki grill.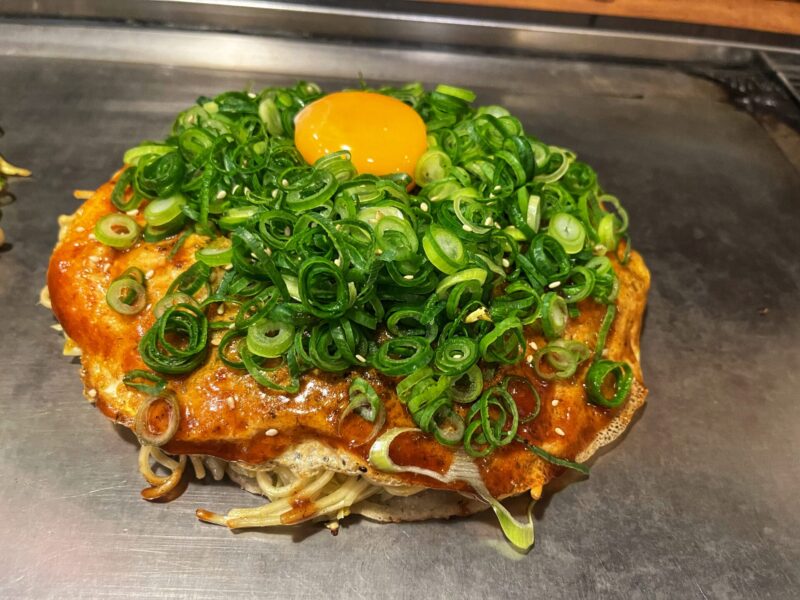 You can customize the okonomiyaki with porks, oysters, squid, or other ingredients based on your liking. The dish is completed when drizzled with Japanese mayonnaise, okonomiyaki sauce, and bonito flakes. Truly delicious!
Unlike the Osaka-style, the Hiroshima okonomiyaki is commonly layered with soba or udon at the bottom. The ingredients are also cooked layered rather than mixed them.
Where To Eat Okonomiyaki in Hiroshima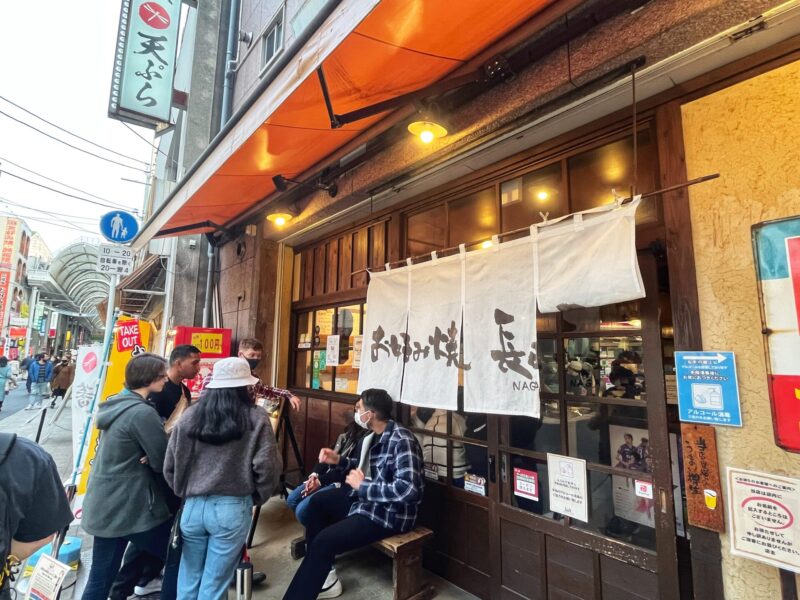 There are plenty of okonomiyaki restaurants in Hiroshima, below are a few recommendations:
Nagata-ya (長田屋) is one of the top-rated restaurants for okonomiyaki in Hiroshima, so be prepared to wait a while. But it'll be well worth your wait. They have English menus with pictures to make ordering easy.
Related Read: Nagata-ya: Must-Eat Okonomiyaki in Hiroshima
Yagenbori Hassho (薬研堀 八昌) is another popular place to taste the Hiroshima-style okonomiyaki. It has a Bib Gourmand and Tabelog Hyakumeiten Okonomiyaki award for 2019 and 2018 to their name. Extremely popular with snake long queue during the dining hours.
Okonomi-mura is a central place to dine on this regional dish in the dedicated building. The building is packed with around 24 restaurants with each chef serving their variation of okonomiyaki.
Oysters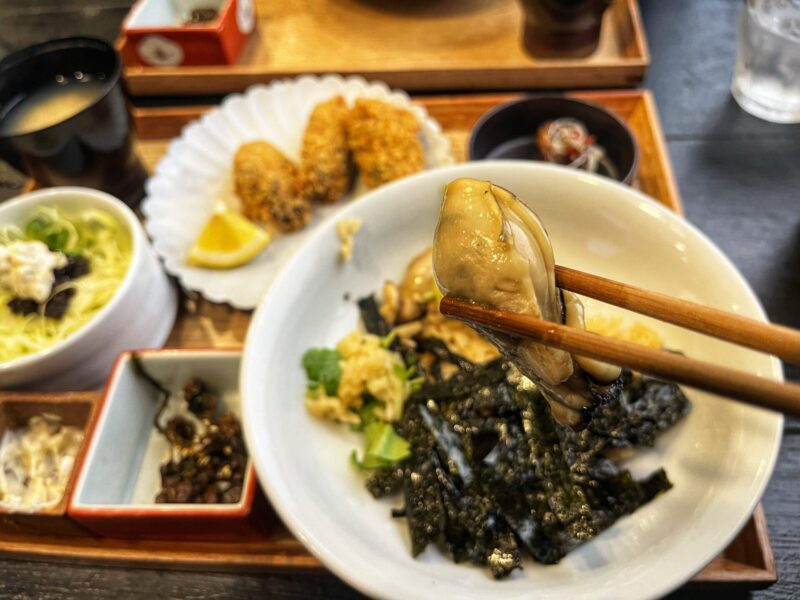 Located on the Seto Inland Sea, Hiroshima is one of the best places to taste the freshness of oysters. Approximately 60-70% of Japan's oyster is produced from the bay and winter season is the peak season for oysters.
Oyster in Japan are commonly eaten raw with pouzi sauces or cooked into various types of oyster cuisines like deep-fried, baked, grilled, or served on top of rice (donburi).
Where To Eat Oyster in Hiroshima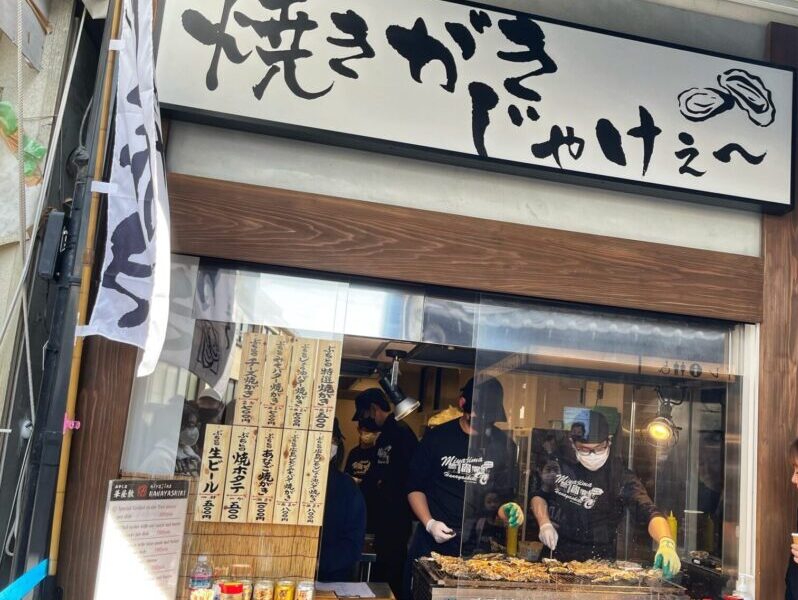 Miyajima is the best place to taste the fresh oyster in Hiroshima. And winter is the best time to taste the oysters in Hiroshima. Many locals will flock to Miyajima island to taste it.
Oysters are offered at many dining establishments in Miyajima such as restaurants, food stands, eateries, and even Kaiseiki meals in the ryokan.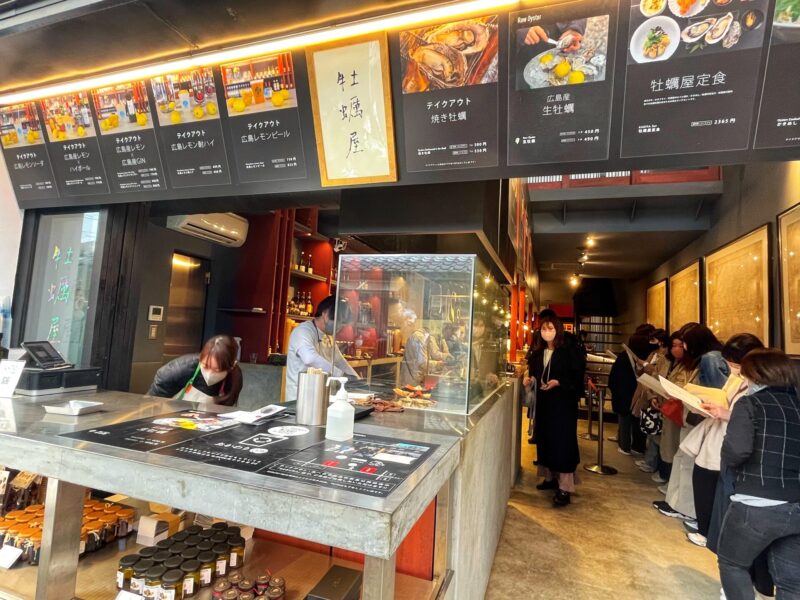 The most popular option is the oyster specialty restaurant, Kakiya (牡蠣屋). The restaurant is located in the busy Omotesando Shopping Street of Miyajima and is well-known for its oyster dishes, especially the kaki meshi.
The osyters are juicy and perfectly cooked. It was delicious and one of the best-cooked oysters I've ever tasted. It was so good that we had to go back to Miyajima a second time to have it again.
Related Read: Kakiya – Fresh Oyster Feast in Miyajima Island
Momiji manju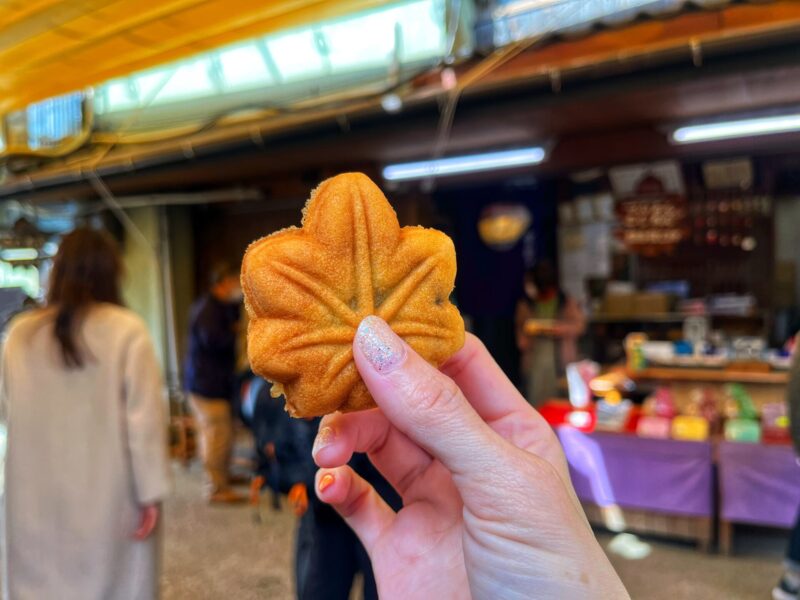 The Momiji Manju is a pancake sweet baked in the shape of maple leaves with a filling of sweet red bean paste. Nowadays, Momiji Manju can be found with many different fillings such as matcha, cheese, custard and chocolate, and even deep-fried. They are sold by many confectioneries on Miyajima, as well as souvenir shops in Hiroshima.
This maple leaf-shaped is a type of Japanese street food snack, and is particularly very popular in Miyajima. It was created in the early 1900s as a local specialty to represent Momijidani, a popular maple leaf viewing spot. You can easily find these treats in almost every confectioneries and eateries in Miyajima as well as in Hiroshima.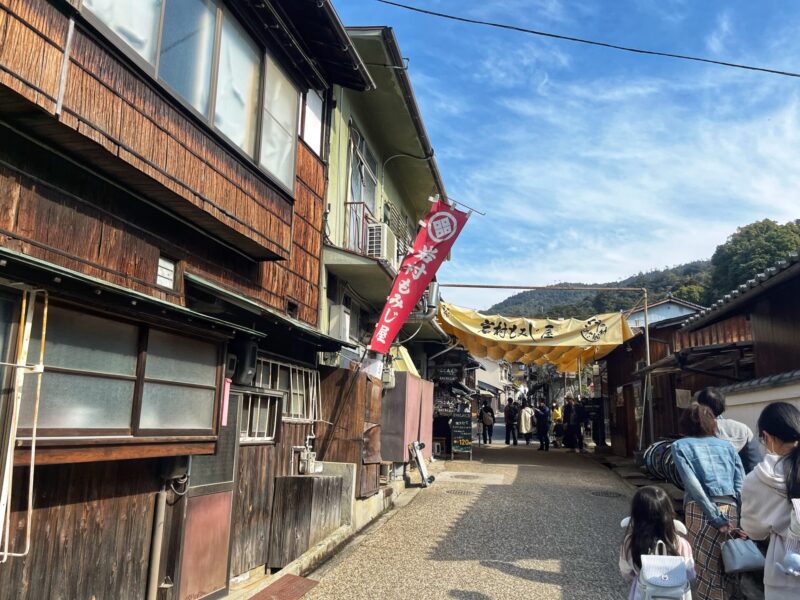 Iwamura Momijiya is one of the oldest shops, founded in the late Meiji era that sells momiji manju. The best thing about the shop is they also keep it very traditional when comes to making their momiji manju.
The red bean Momiji manju is filled with a generous amount of azuki bean paste and isn't too sweet. We found their red bean filling here is much more savory and less sweet. Highly recommended.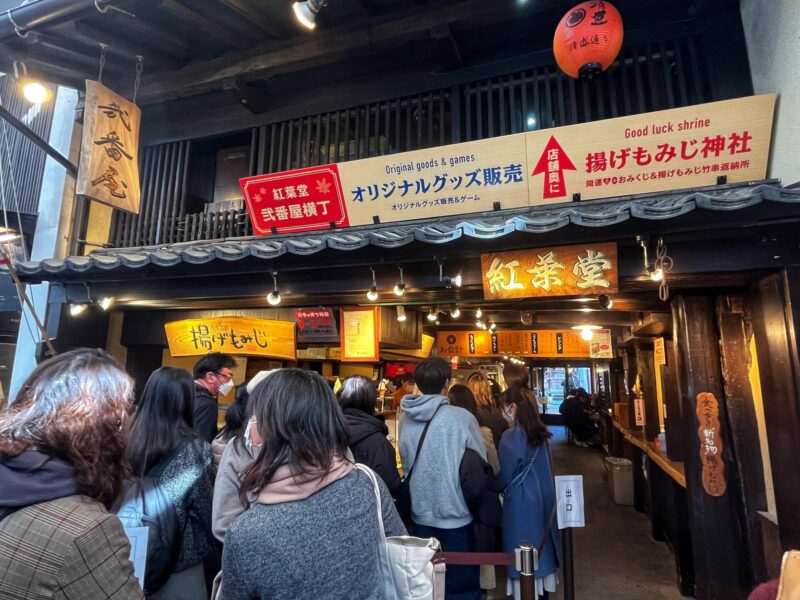 Another popular shop to taste the Momiji manju is Momijido Nibanya (紅葉堂). Choose from the 5 flavors and you can have the fried momiji manju treat on a stick.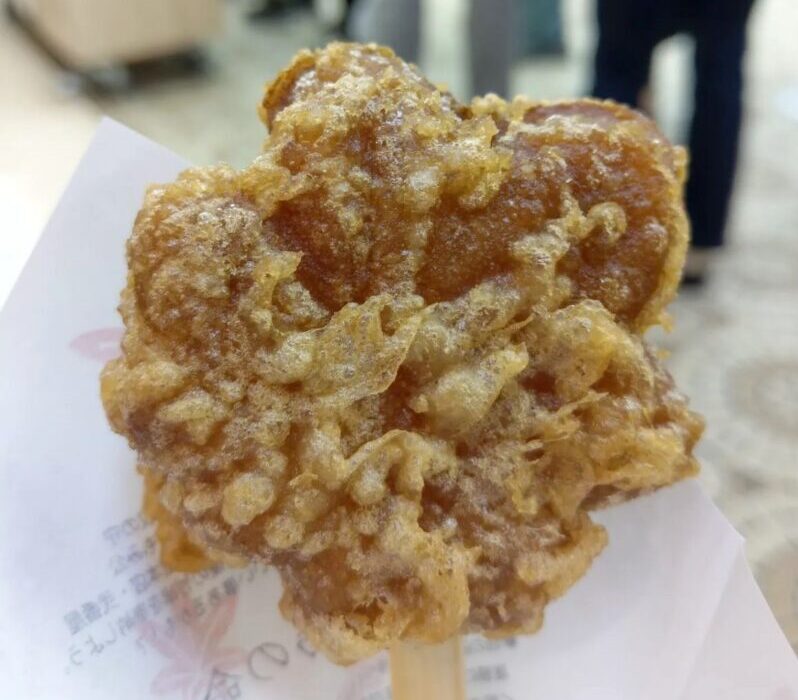 The Momiji manju is deep-fried to perfection and absolutely yummy. Highly recommended!
Anago (Saltwater eel)
Anago is a regional dish of Hiroshima and is loved by locals. Compared with the common conger eel, anago is the saltwater eel and it is less fatty. In Hiroshima, the anago is boiled and grilled with seasonal sauce, and then served on a bed of rice.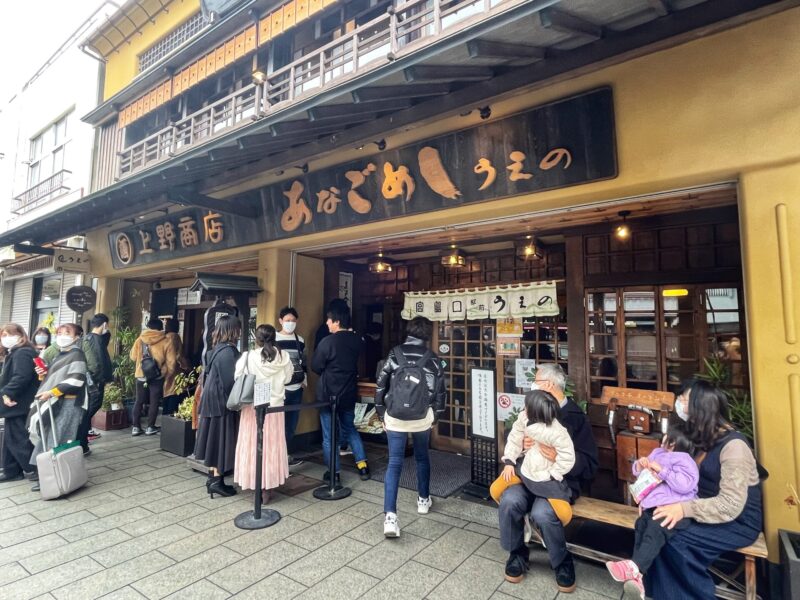 Where To Eat Anago in Hiroshima:
The best anago voted by locals is the Anagomeshi Ueno. Almost everyone will recommend this restaurant if you to try the best anago in Hiroshima. Anagomeshi Ueno has been serving its famous anago rice bowls since the early 1900s with a salty-sweet sauce.
It is conveniently located in a busy street on the bay when travelers board the ferry to Miyajima. You can easily spot the crowd who queueing outside of the restaurant everyday since open. Extremely popular, and expected queue to taste this local delicacy.
Hiroshima Lemon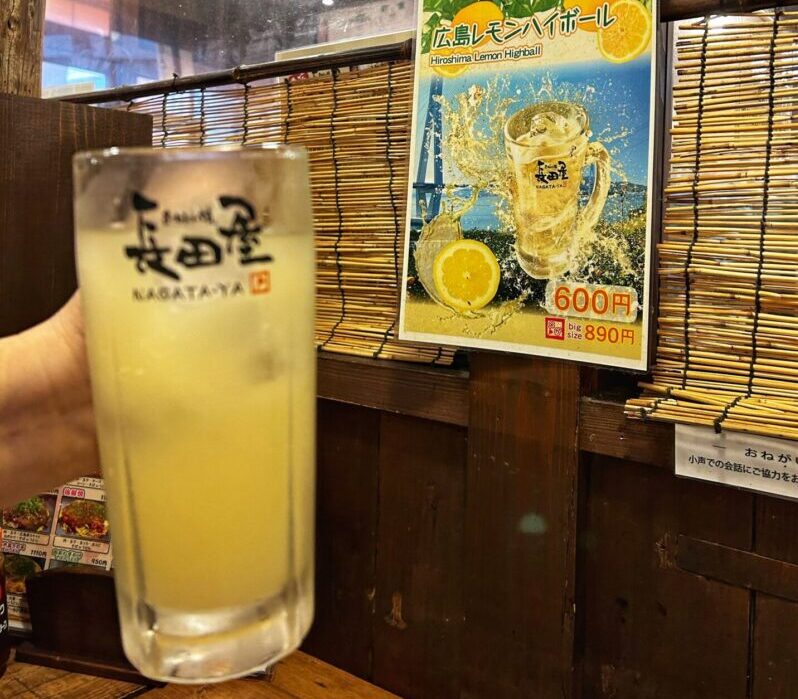 Hiroshima or Chugoku region is famous for its natural produce like lemon.
When eating the food, we loved to order a cup of drink with fresh lemon from Hiroshima. After a rich bowl of oyster or flavorful okonomiyaki, the lemon helps to cleanse your palette. It was so good when washed down with a mug of lemon Highball. One of the best drinks I had ever tasted in my life. This was so good!
Where you can taste Hiroshima lemon:
Many restaurants in Hiroshima serve lemon drinks on their menu. We had lemon coke in Kakiya Miyajima and Nagata-ya in the downtown area.
Oveview: Best Food For Hiroshima Food Guide
All in all, we hope this Hiroshima food guide is helpful to find the best food to eat in the city. To be honest, we're only spending 2 days in the city and just beginning to scratch the surface of all the tasty Hiroshima food has to offer. There is so much good food in Hiroshima awaiting us to explore. We'll definitely be back and continuing to find all the best food to eat in the city. Enjoy your food trip to Hiroshima!
Related food blog in this Hiroshima Food Guide:
Lastly, traveling to Miyajima Island and Hiroshima? Make sure to check out what you should not miss when visiting the Chugoku region: