Last updated on September 23rd, 2023
To taste the best oyster, Kakiya was the place we visited on Miyajima island. It is a satisfying meal and we highly recommended to come here and taste the island's famous delicacy.
Oyster is a must-try food in Hiroshima and the best are said to come from Miyajima Island. Eating oysters during your trip to Miyajima island is one of the most enjoyable things to do in Hiroshima. The island is known for its biggest and freshest oysters and you need to taste it during your trip to Miyajima island.
There are many excellent restaurants and grilled oyster stands all over Miyajima. But the famous shop here is called Kakiya, a popular restaurant on Miyajima island that specializes in oyster dishes. It is very popular among locals and foreigners, and can probably be easily spotted with a long queue outside. You can order oysters in any way that you'd like from raw, grilled, deep-fried, and more.
Let's read on for our oyster feast to Kakiya on Miyajima island!
Kakiya: Oyster Speciality Restaurant in Miyajima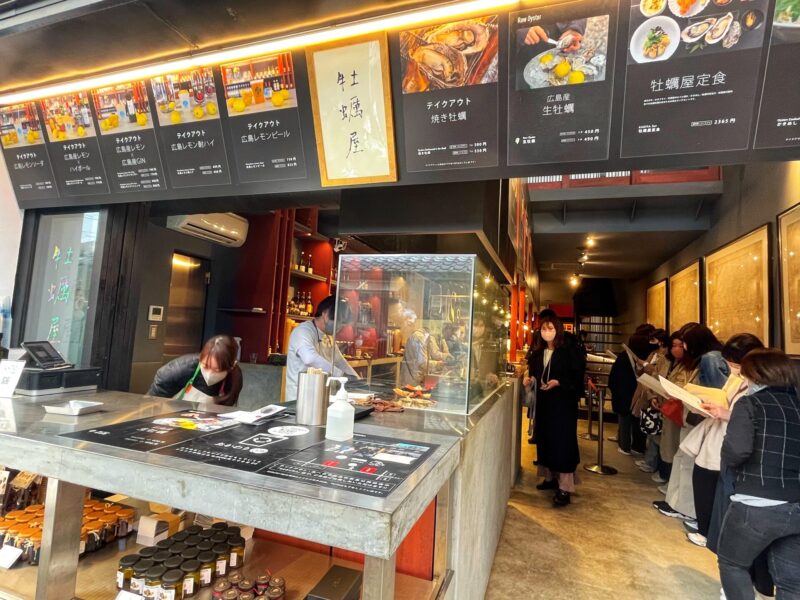 The oyster specialty restaurant, Kakiya (牡蠣屋) is located in the busy Omotesando Shopping Street of Miyajima. It is a 2 story restaurant with modern and minimal design concepts.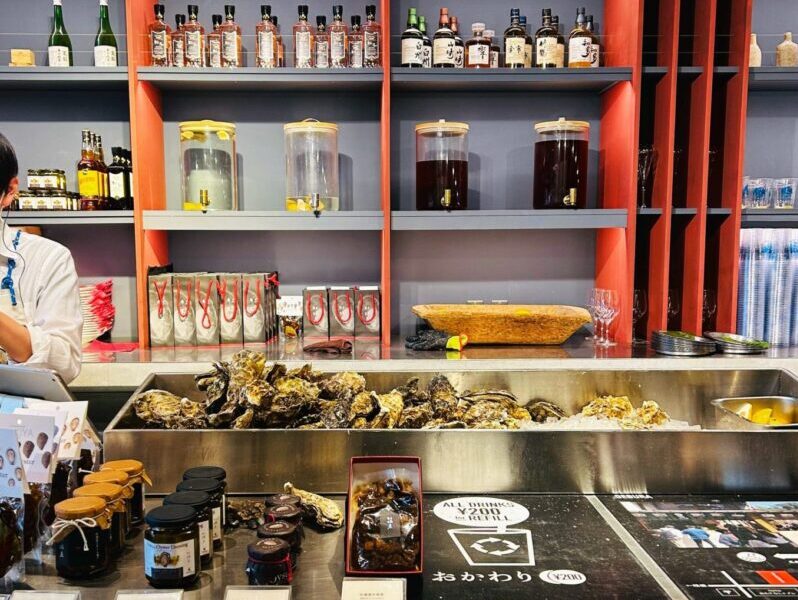 Oysters are more commonly eaten cooked in Japan and you can find different kinds of oyster cuisines in the country. At Kakiya, the oysters are served as grilled, deep-fried breaded, charcoal grilled oysters, pan-fried, or many other varieties of oysters. A great place for oyster lovers.
Kakiya (牡蠣屋)
Address: 539 Miyajimacho, Hatsukaichi, Hiroshima 739-0588, Japan.
Operating Hours: Daily from 10:00 to 18:00 (closed early when the food is finished)
Getting there: 3-minute walk from Miyajima Ferry Port
What to Order: Oyster Set!
Expect to Pay: About ¥2,000 to ¥2,500 for the oyster meal
Note that Kakiya only accept cash and Japanese debit card.
A Food Trip To Kakiya Miyajima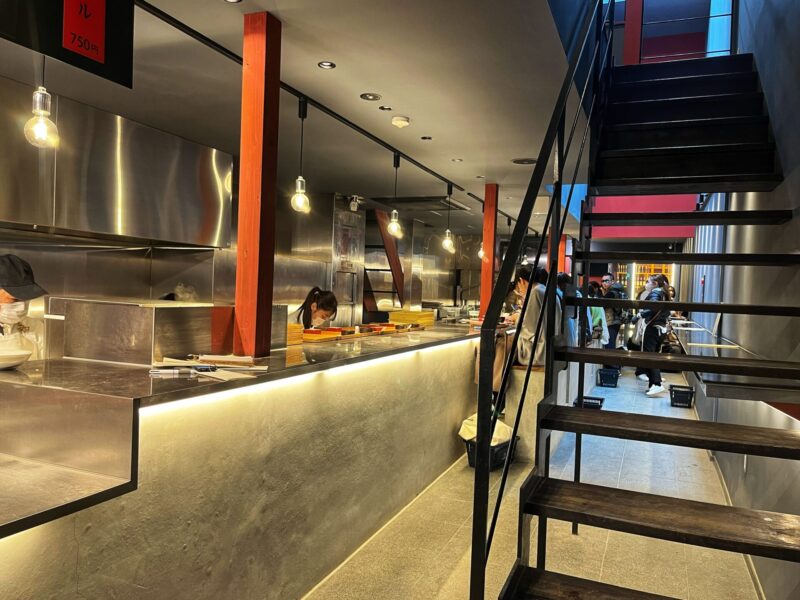 We visited Kakija during our trip to Miyajima Island. You wouldn't miss this while walking along Omotesando Shopping Street as there was already a line shortly before noon. It was not a long wait and we waited for about 30 minutes for a table.
While queueing outside, we can smell the heavenly fragrance of oysters being grilled near the entrance. Can't wait to taste the oyster!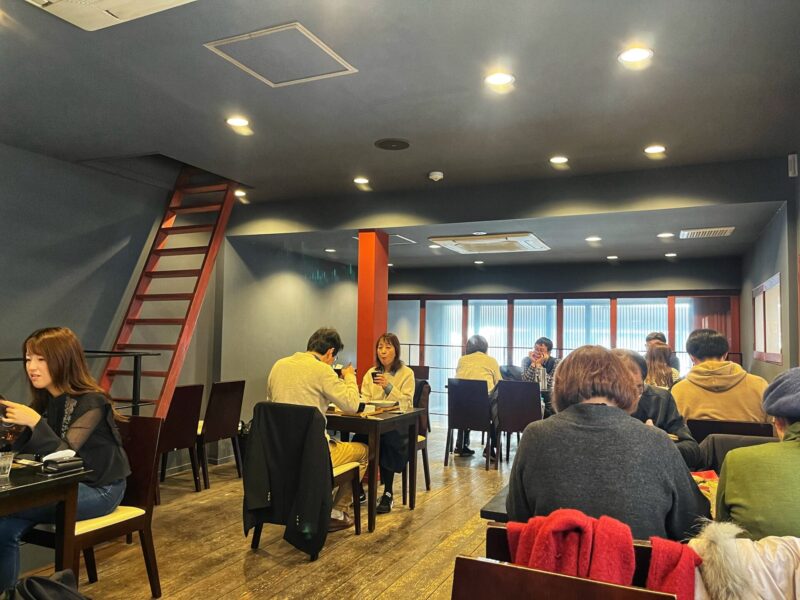 The restaurant has table and bar seating areas where you can sit inside to enjoy the food. It also has a takeaway section outside where you can simply order takeaway grilled oysters as they are cooked in front of you.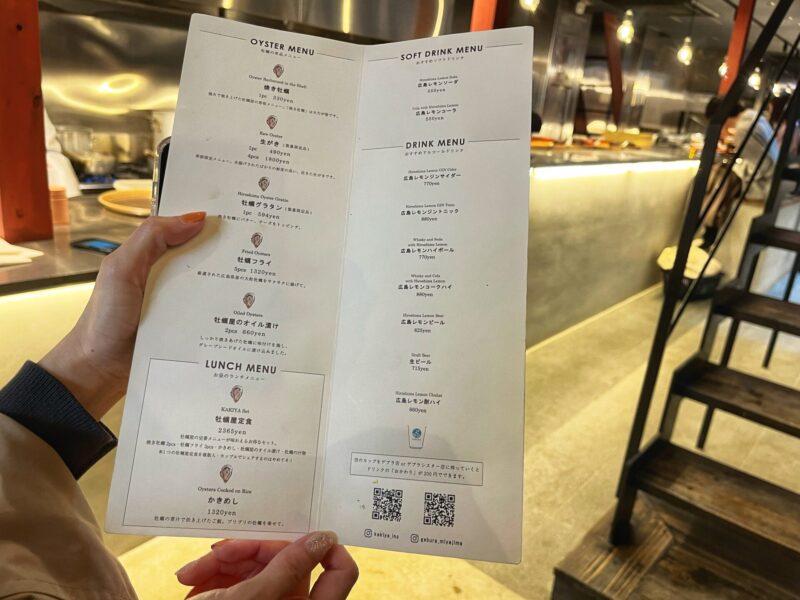 We were brought to a table upstairs with even more seats in a spacious dining area. I loved the elegant environment too.
No worry about English, as the staff speak very good English and the menu is written in Japanese and English.
What To Order at Kakiya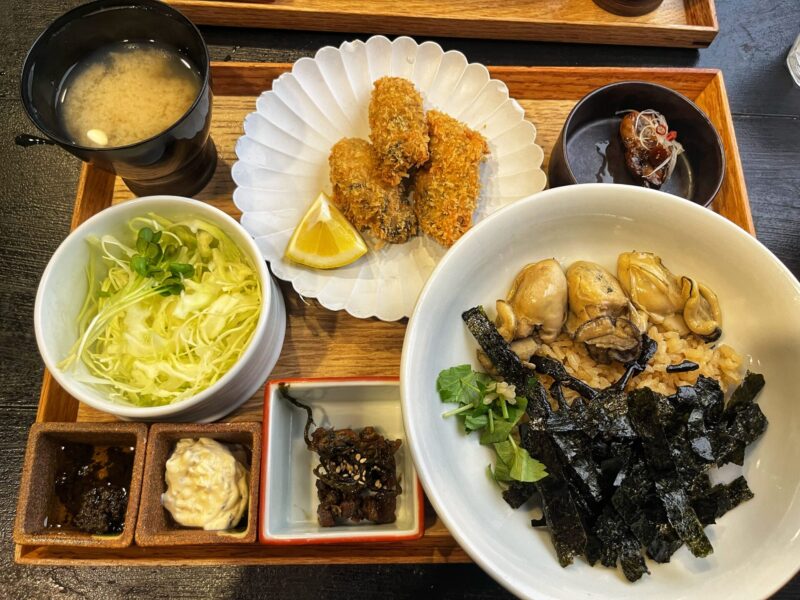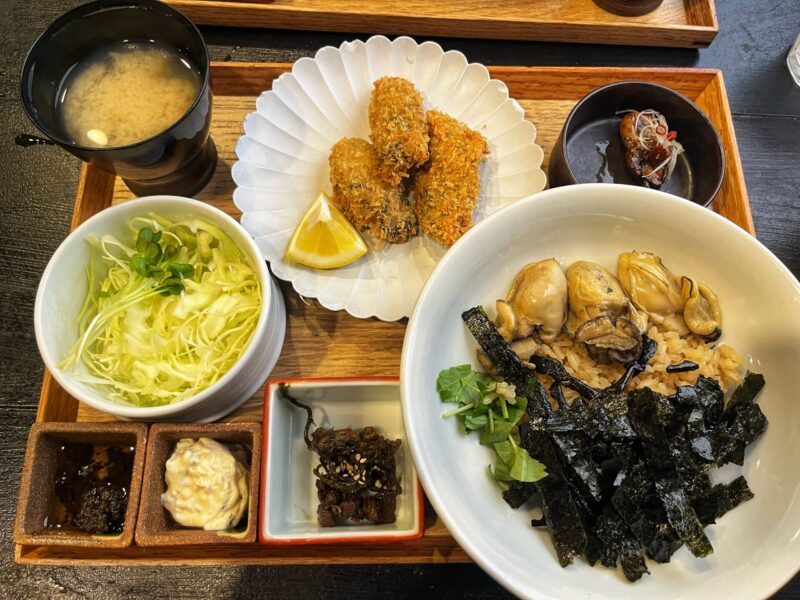 The popular Kakiya set is highly recommended as it has a little bit of their entire menu (oysters in 5 different ways). The set consists of kaki meshi (half portion), 2 pieces of grilled oysters, 3 pieces of fried Oysters, prickled oysters, red miso oyster soup, and salad with Kakiya's original oyster oil dressing. You can enjoy it all by ordering Kakiya set menu.
Since it was our first time dining in Kakiya, we ordered one of the Kakiya set menus to share, one kaki meshi (oysters cook on full portion rice), and raw oysters. It is definitely the best way to have the oyster feast yet keep some tummy if you want to try other food on the island.
A good way to try the different methods of oysters.
Kaki Meshi (Simmered Oysters on Rice)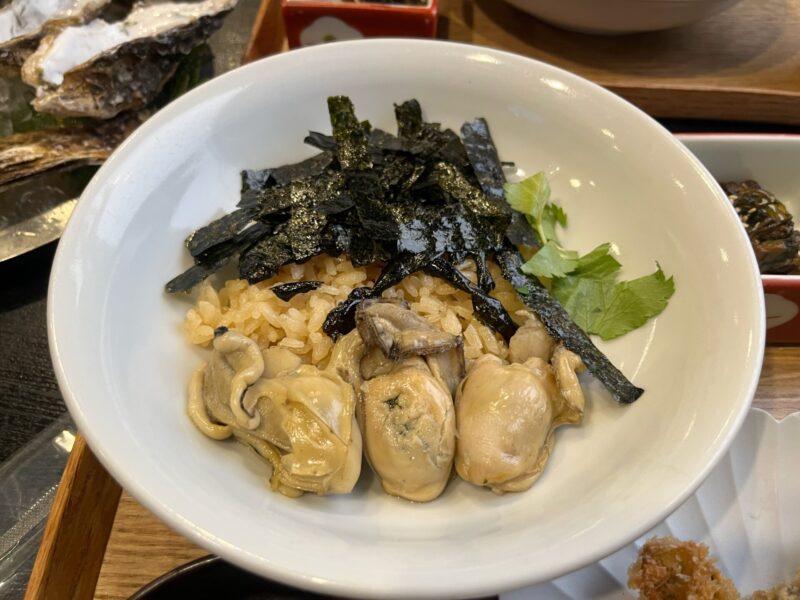 Kaki meshi is a dish made with oysters cooked in soy sauce and topped with rice steamed in oyster broth. The rice is infused with the briny and sweetness of the oysters, making it one of the unique food to enjoy.
The oysters were prepared well and were seasoned just right. Delicious!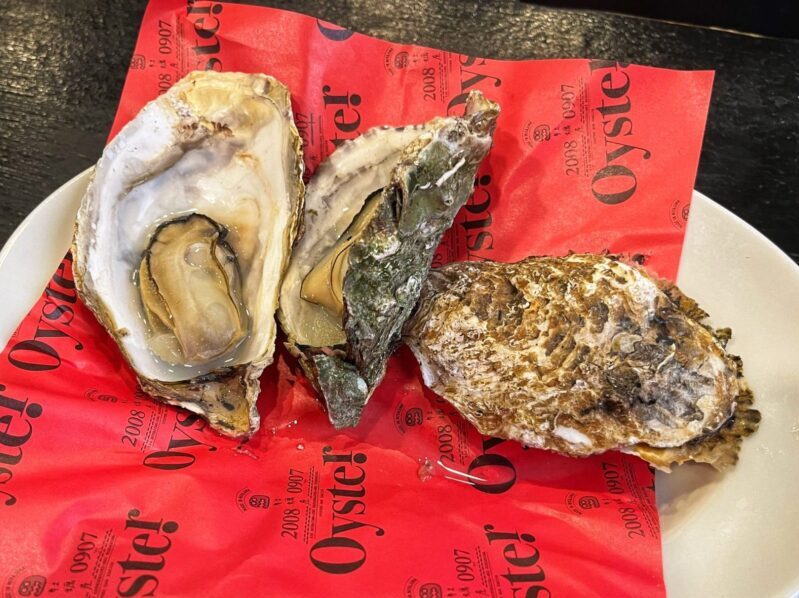 Among all, we particularly liked the grilled and fried oysters.
The charcoal-grilled oysters are amazing and it was served bubbling in juices. I love the smell of fresh oysters being grilled with its shell. The best way to taste the sweetness and richness of the freshly grilled oyster.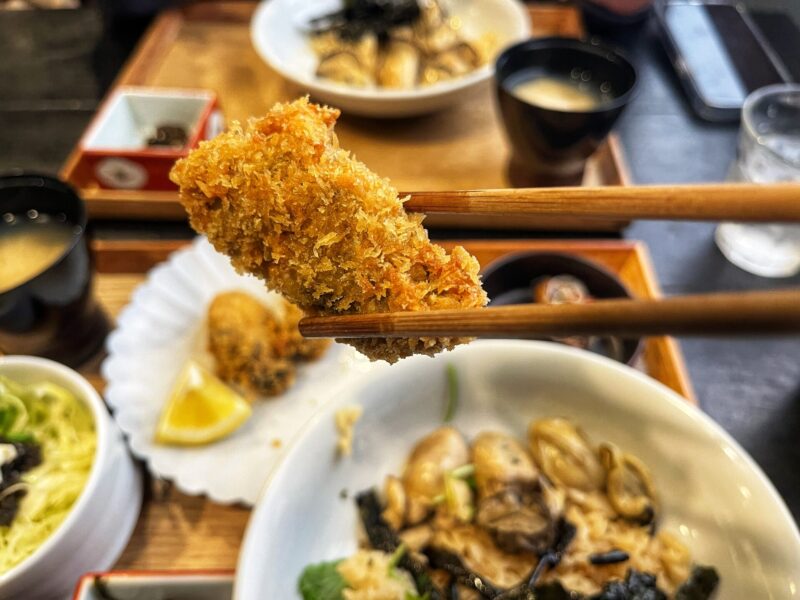 The fried oysters were better than expected. The oysters are deep-fried nicely to a golden brown, and the batter is crisp. When you bite through it you can feel the moisture and juiciness of the oysters flowing through your mouth, and taste the natural flavor of it.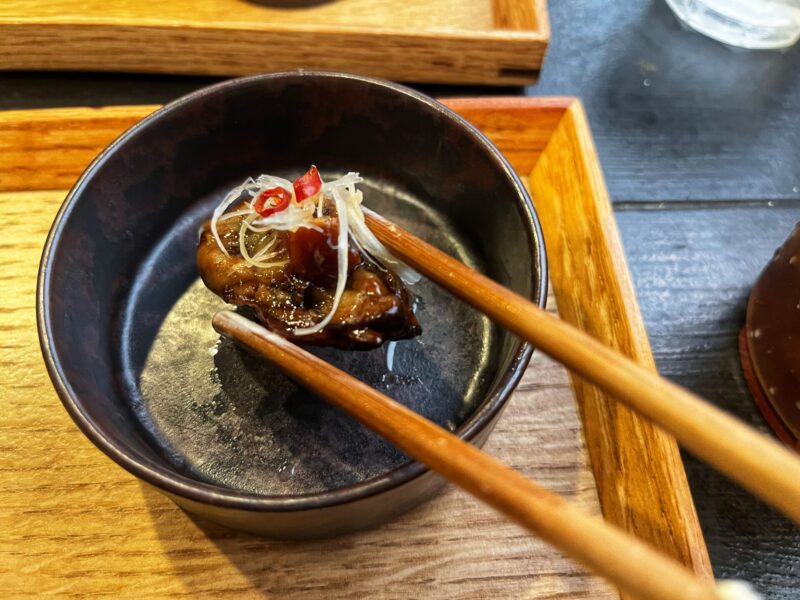 The Kakiya set also comes with prickled oysters where the oyster is marinated in grapeseed oil.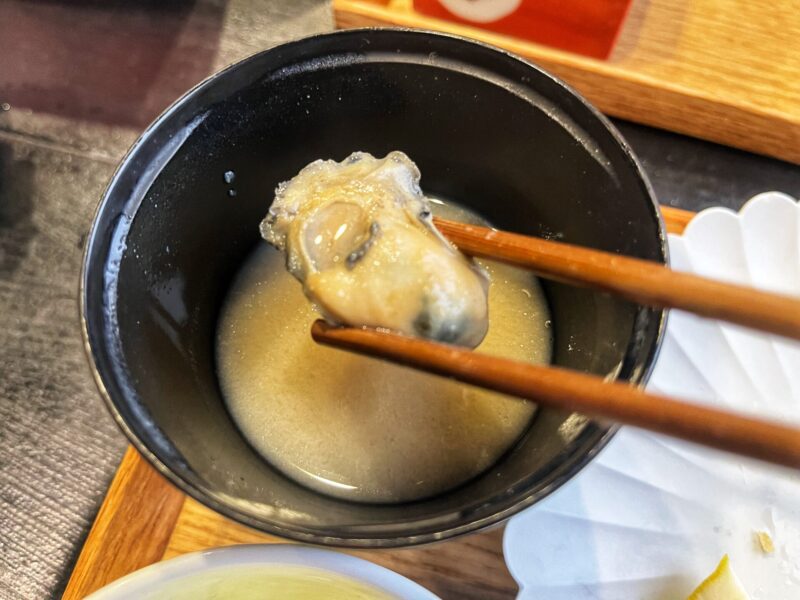 Lastly, it is best to end the Kakiya set with miso soup. The soup is rich in taste with the oyster sweetness in it.
That's also oyster inside the miso soup. We can't count how many oysters we ate for the meal in Kakiya.
Raw Oyster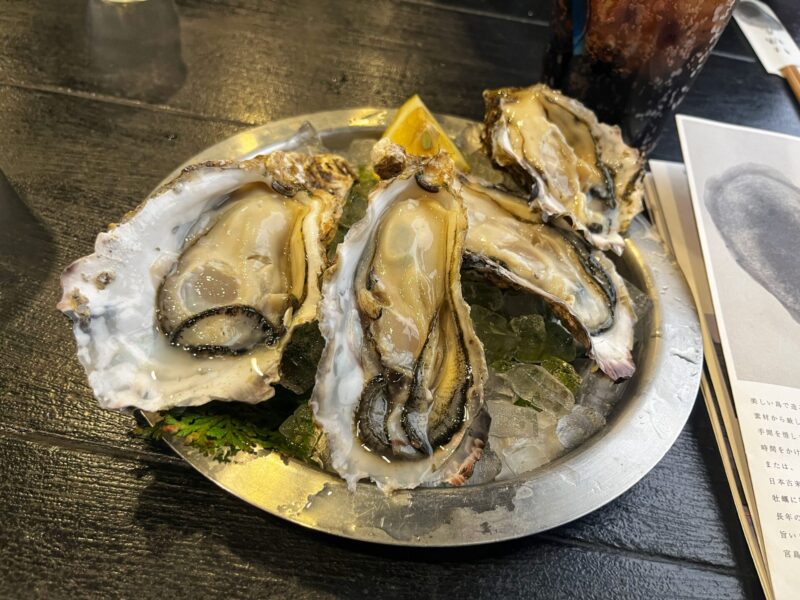 We also add on raw oysters as no raw oysters are included in the set. The plump oysters are so fresh and large. It was amazing and we had to control ourselves to not order more.
Hiroshima is also famous for its locally produced lemons, you can consider to give this a try with the lemon coke or sake.
Kakiya: Best Food To Eat in Miyajima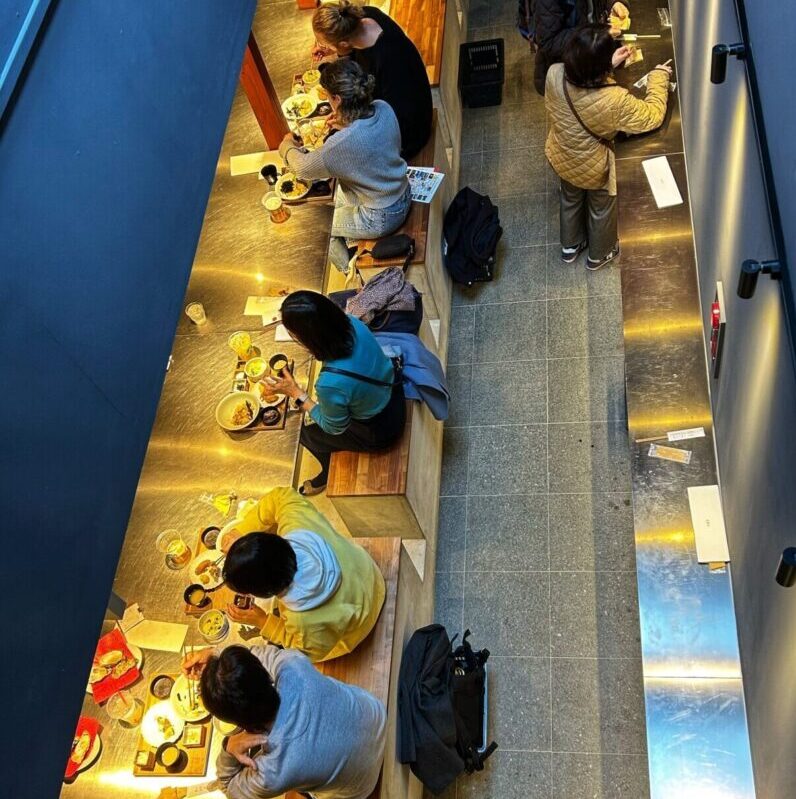 All in all, we would highly recommend Kakiya to anyone who visits the area. Everything is very fresh and very tasty. We truly enjoyed the food and it is truly an experience as I've never had oysters cooked with various types. The oyster meal in Kakiya wasn't cheap but it is a reasonable price in terms of quality and service. I would recommend Kakiya, the best oyster restaurant on Miyajima Island!
Related Hiroshima Food Blog:
Lastly, traveling to Miyajima Island and Hiroshima? Make sure to check out what you should not miss when visiting the Chugoku region: