Last updated on October 2nd, 2023
New York Cafe, is the most beautiful cafe in the world and also the most beloved coffee house in Budapest. At the same time, it is also listed the top 10 things to do in the Budapest itinerary for many travelers.
Budapest is a wonderful and charming city. It has not only the most beautiful McDonald's and bookstore in the world, but also the world's most beautiful cafe – New York Cafe. I am not too fancy about this kind of most beautiful cafe in the world.
However, enjoying a cup of nice coffee in the beautiful elegant palace after a long day's walk seems like not a bad idea. This was the perfect way to spend our evening in Budapest. One of the best things to do in Budapest.
Read more about our top 10 things to do in Budapest for some inspiration on your coming trip to Budapest.
Travel Tips:
We recommended to stay at the Buda side for easy getting around and food hunting. The
Hotel D8 Hotel
is located within right next to the Danube River and walking distance to the Chain Bridge, Deák Ferenc Tér Square and other attractions. We really love the location and staffs are very helpful too.
Getting to New York Cafe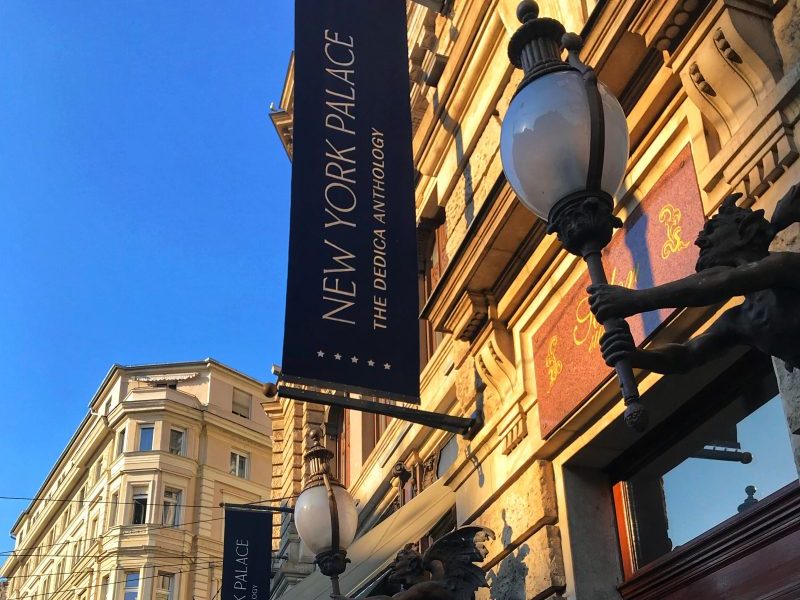 We spend our morning exploring around the Buda side and mesmerized by the top city's sight, Buda Castle. We were exhausted and decided to proceed for a café break as per the plan. New York Café, Budapest's best cafe is selected as our next destination for a wonderful three days itinerary in Budapest.
It is pretty easy to access New York Café with many tram stop around. The closest subway is Blaha Lujza station, which is a few minutes to get there.
Address: Budapest, Erzsébet krt. 9-11, 1073 Hungary
New York Cafe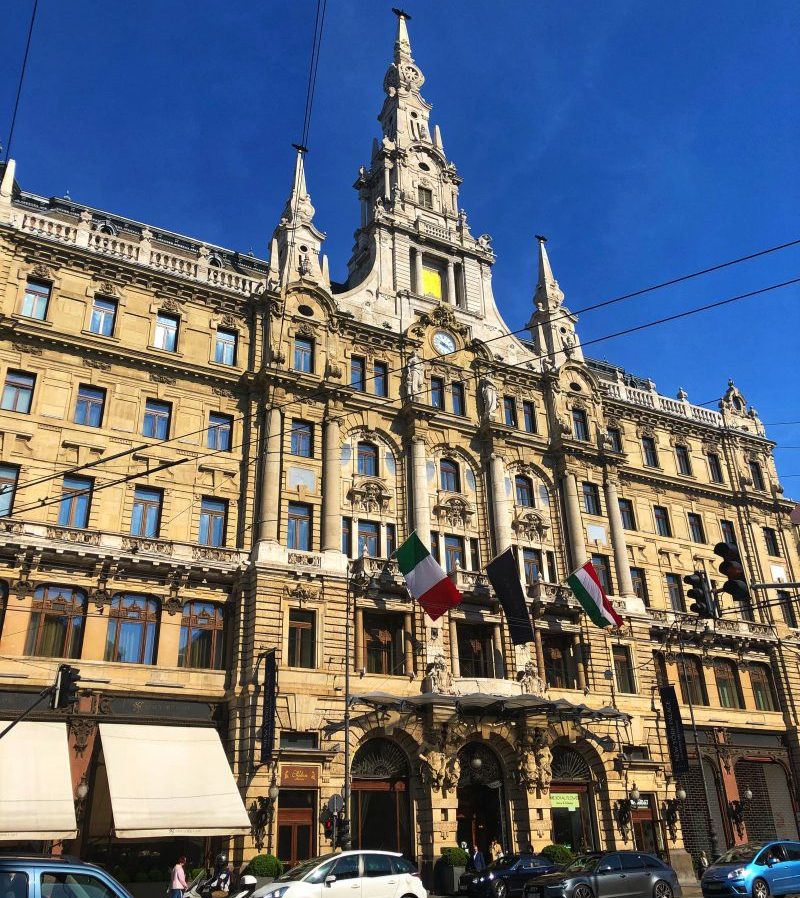 New York Café (New York Kávéház) is located in a 120 years old building, which is now the house of New York Palace, formerly known as Boscolo Hotel Budapest.
No surprise if there's a long queue just to sit in New York Café. Luckily we also understand the huge crowd and did make the reservation before our visit. Always busy, make your reservation at least 24 hours ahead if you don't wish to queue especially during popular afternoon tea hour. (New York Cafe Reservation)
New York cafe opening hours: 08:00~24:00 daily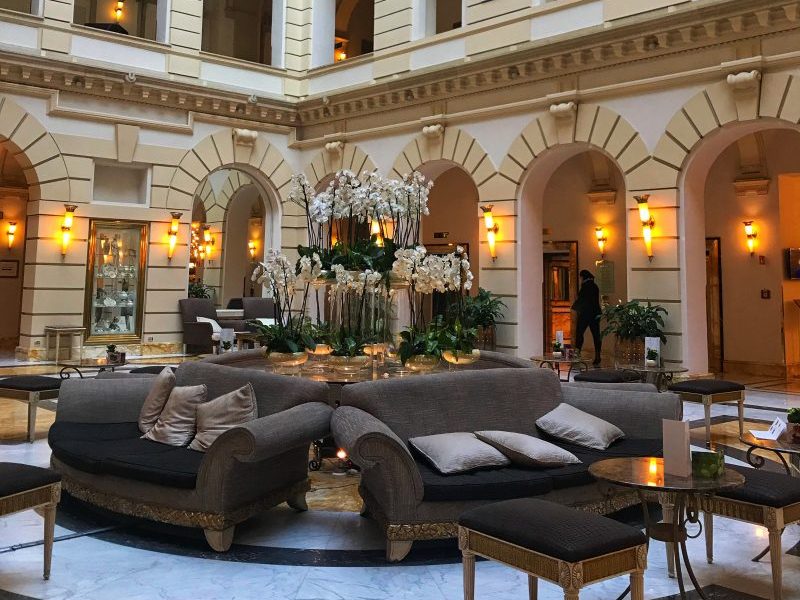 In its beginnings, the historical building was used as a branch office of New York Life Insurance Company in Hungary which opened in 1894. However, similar to many of Budapest's elegant historic buildings, this palace was severely damaged during World War II. Thanks to the investor, the building was restored to its former splendor in opulence Italian Renaissance-style and successfully reopened in 2006.
As a result, it is now reborn and served as a five-star hotel, New York Palace Hotel with New York Café attached. For the true feelings of the Austro-Hungarian empire, you can also choose a luxury stay in New York Palace Hotel Budapest. (Click for Best Rate From New York Hotel)
Elegant Palace Design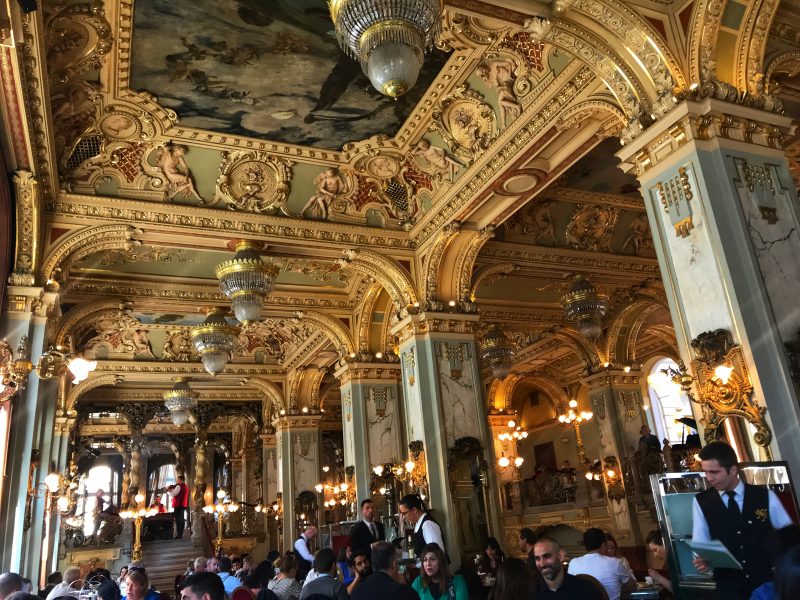 People called it "the most beautiful cafe in the world" for a reason! Once we reached New York Cafe, its exterior gives a taste of the elegance that awaits inside.
Walking in, we felt like we were transported back in time and reveling in an old-world glamour with its grandeur architecture and decor. The high majestic ceiling is stunning. It was hard to believe such a magnificent place was a coffee shop. People have to be convinced that the New York Cafe, is the most beautiful cafe in the world.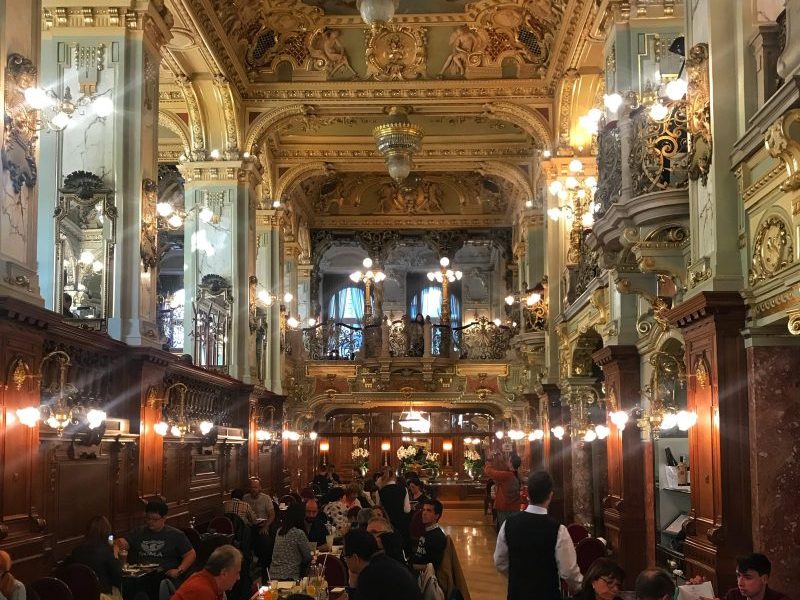 There are two floors of the dining area in New York Cafe. We were greeted by the lovely staff and seated on the upper floor of the dining hall after double confirm on our reservation.
Meanwhile, the live orchestra consists of a classic band of piano, violin, bass, and clarinet player. They were playing on the upper floor, adding to the romantic and amazing ambiance in New York Cafe.
Wide Selection of New York Cafe Menu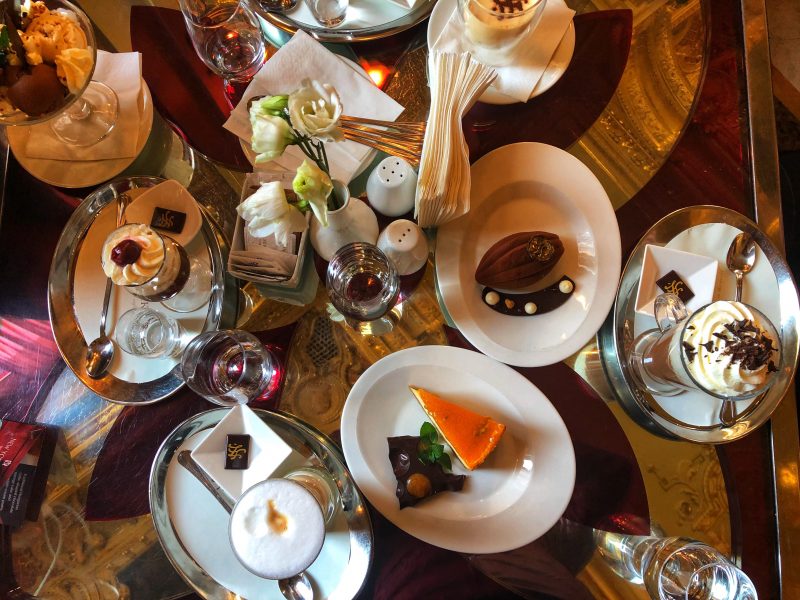 Buffet breakfast is served from 8 a.m to 11 a.m in New York Cafe at €29 per person. Else, choose from any a la carte breakfast like french toast, pancake, Hungarian, or Vienna sausage to start your day.
While, New York Cafe also served a complete meal including starter, soup, pasta, main course, and up to dessert. Classic Hungarian dishes like goulash, Paprikash-style main course, and grilled foie gras can be ordered as your lunch and dinner here.
For coffee and sweet lover, there is a wide selection of drinks and desserts with different combinations to choose from. A cup of coffee cost about €6 – €9 and cakes, and ice creams are about €9. You can order the afternoon tea for two people at €60. Alternatively, you can order the chocolate, cheesecake, and apple pie in a set that comes with a cup of coffee or hot chocolate for €19.
Considering the consumption level in Budapest, it is more expensive. But it would not be more than what you would usually expect at a 5-star hotel. With pilgrimage to the world's most beautiful cafes, is worth the price tag.
We ordered two dessert sets which come with a cup of coffee and a slice of cake. Added, we also order the special Hungarian cafe and ice cream to enjoy our afternoon tea in Budapest.
Hungarian Coffee With Paprika and Chili
One of the unique coffee in New York Cafe is Hungarian Coffee. The coffee comes with black sour cherry paprika, chili, brown sugar, coffee, and cream. The taste left us feeling sufficiently sick, but satisfied. Something special to try in Budapest.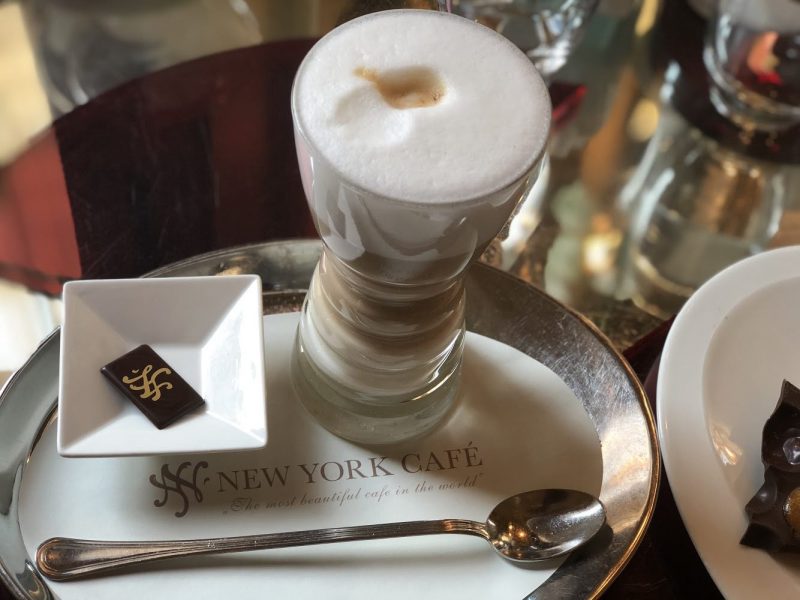 Something to note, all the New York Cafe coffees come with a piece of gold-printed chocolate and a glass of soda water. The soda water served as a palate cleanser. So that one can thoroughly enjoy every sip of their coffee.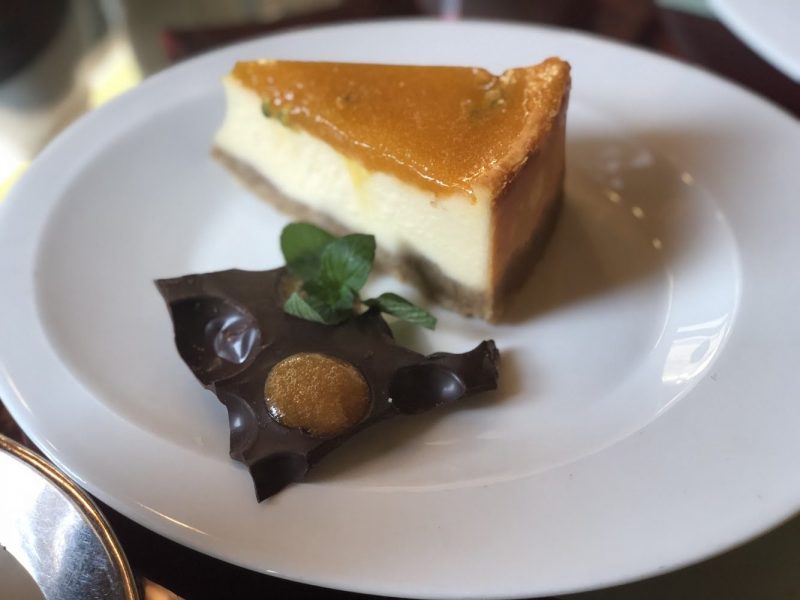 While for the cake, our New York chocolate cake and cheesecake with homemade apricot jam were superbly presented. As a chocolate lover, I prefer the New York Chocolate cake. Both were great but not very outstanding.
Worth Visit The World Most Beautiful Café?
During our Central Europe trip, we also visited Café Central in Vienna when we traveled around in Austria. Both Cafe Central and New York Cafe are lovely and different, but personally, New York Cafe is more opulence and grandeur than Cafe Central. But the coffee and dessert are best in Café Central. Anyway, I still love them both.
The beauty of the New York Cafe was a feast for the eyes. We enjoy looking around at the beautiful decor and live musicians performing. Although the desserts were not as good as expected we were not disappointed here. It is a special date in New York Cafe, the most beautiful cafe in the world. In short, one of the best things and must do in Budapest.
Looking For Other Food Options in Budapest?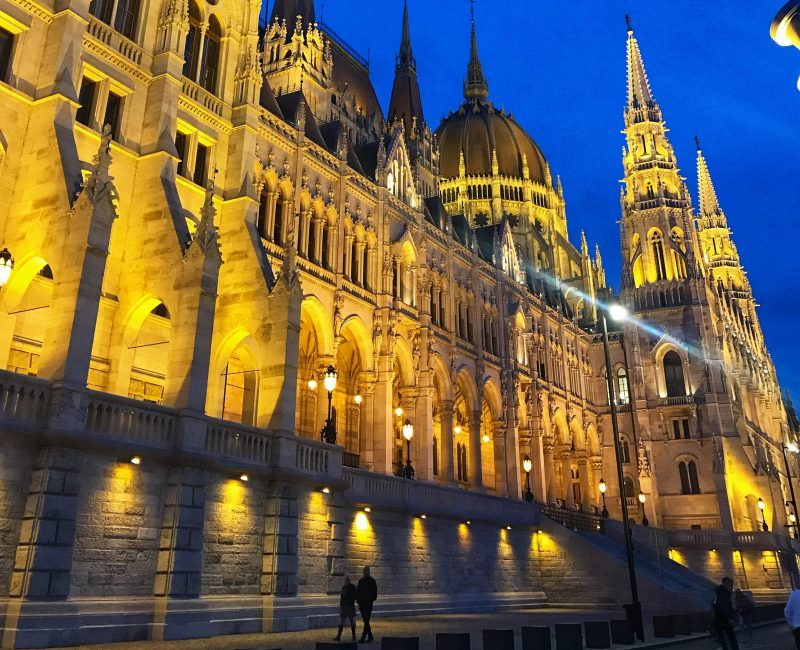 To sum up, we spend a wonderful time wandering around during our three days in Budapest. We ate a lot of local street food at the market and food hunting in the Central market. Not to forget the fine dining in a Michelin star restaurant and taste the best Hungarian cuisine in a restaurant highly recommended by locals.
If you are interested, check out our Budapest itinerary and another food review in Budapest:
For an itinerary that covers the Czech Republic, Austria, Hungary, and other interesting cities, feel free to check out this Central Europe Itinerary in more detail.
Complete Central Europe Itinerary: Top 3 Must Visit Country
Read more on our Central Europe Travel Stories here: