Last updated on September 23rd, 2023
If you are looking for the best breakfast and great coffee in Budapest, STIKA shouldn't be missed. It is a lovely place for breakfast and brunch in the heart of the town of Budapest.
Many places served breakfast in Budapest, but STIKA is the first and best hipster restaurant served delicious all-day breakfast. It is a great stop before your wonderful trip in Budapest.
During our last day in Budapest, we went for the famous STIKA for our brunch. This pocket-sized hipster trendy vibe cafe is very famous for visitors as well as locals.
STIKA Budapest
Located in the old Jewish Quarter, STIKA is superb busy in the mornings, especially on weekends. So you will most likely have to queue and wait in line for a table.
We waited for almost 15 mins even in the weekday morning. However, the weather that day was pleasant and we were happy to wait for it.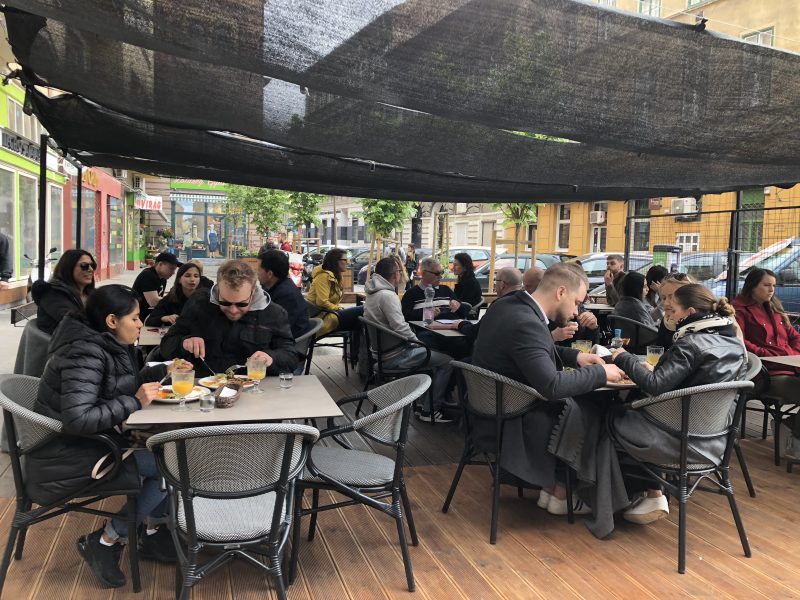 In the end, we were seated outside the covered terrace as the inside is actually with limited space. Waiters are very friendly and speak good English.
The menu was full of choices and the ability to add or substitute extras. Moreover, STIKA also provide delicious gluten-free option. There is a good range of Eggs Benedict or full breakfasts at reasonable prices. We ordered the STIKA breakfast set, served with orange juice and coffee.
Great Place For Coffee Lover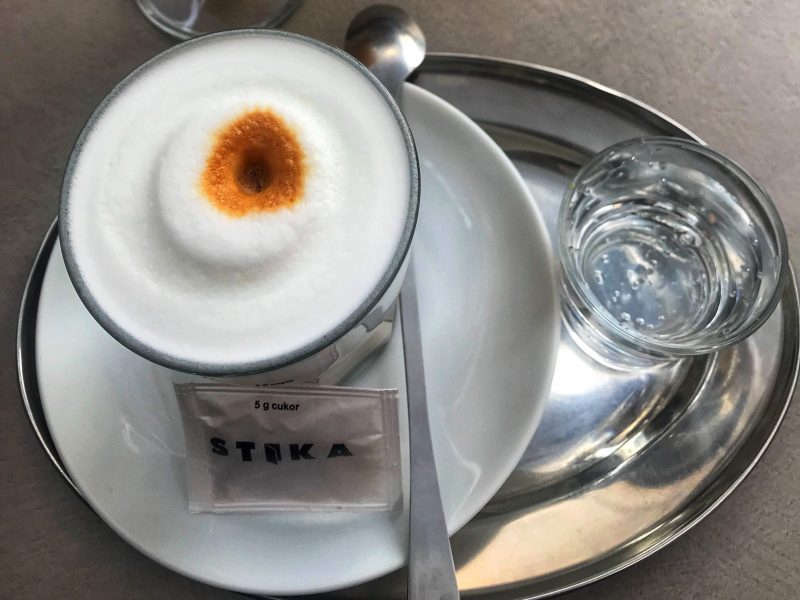 For coffee lovers, don't miss to try the best coffee in Budapest. There is a wide range of drinks coffees, hot chocolates, fresh juices, pressed juices and more. Coffee can be ordered in a variety of milk alternatives like soy or almond milk at no extra cost!
The drinks came first before our food. I enjoy my cappuccino on a pleasant morning.
All Day Breakfast Set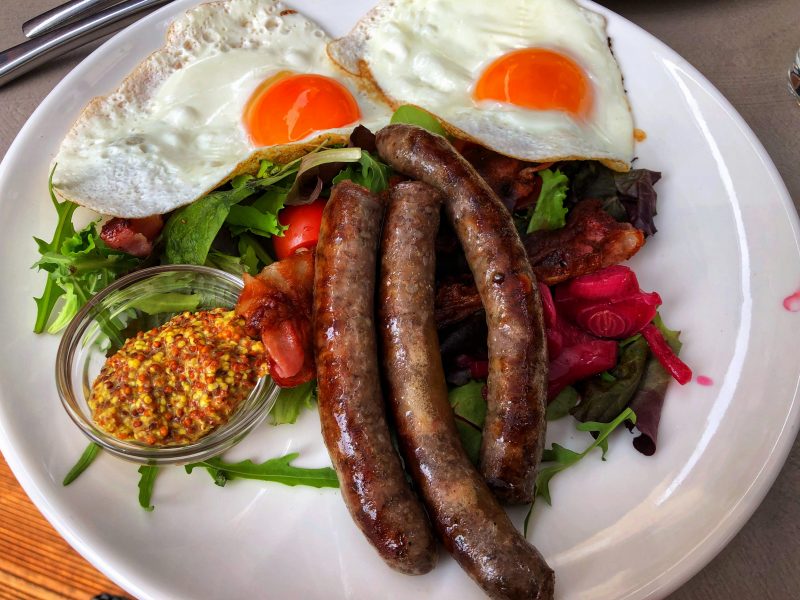 Next, our food was served. The breakfast set was served in two egg selection, bacon rashers, sausage, and refreshing salad. And you won't be disappointed by the tasty sunny side up eggs.
The salad was simply baby lettuce and other greens, tomato cuts in light dressing. It was so refreshing and fresh. Besides, we also add on ordered fluffy pancakes doused in maple syrup for extra.
Poaches To Perfection Egg Benedict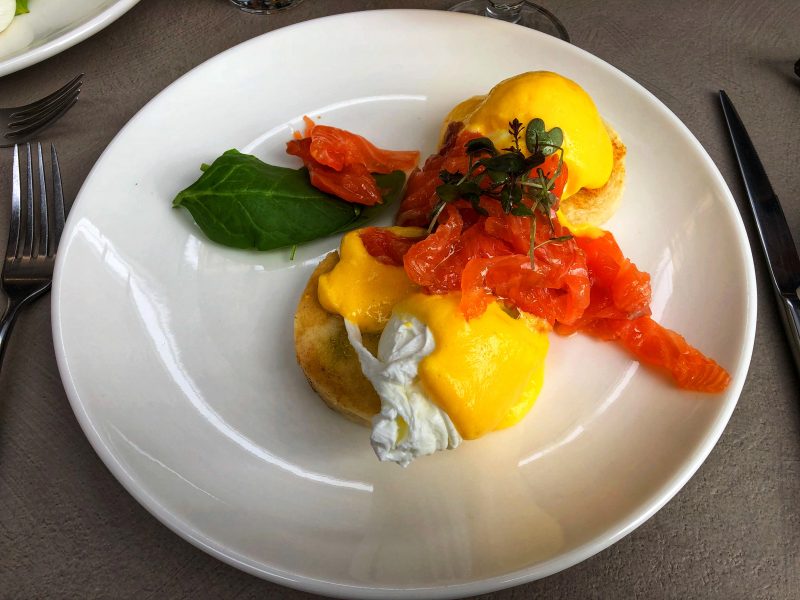 If you are looking for the perfect eggs benedict, STIKA is the place. You can choose the classic or crispy benny; benny with avocado, salmon, or beef. My friend choose the smoked salmon benny and it is the highlight of our breakfast.
The eggs were in dark orange, poached to perfection and it was exceptionally good!
Best Breakfast Restaurant In Budapest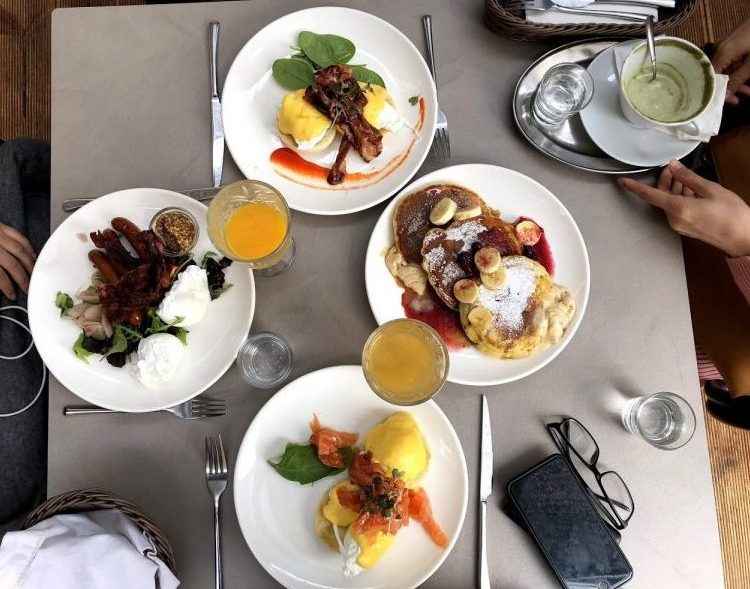 STIKA is the best place for breakfast in Budapest at a great price for the quality of food. If you are rushing for time, skip the STIKA as the waiting time is long. That is to say, STIKA is the slow comfort ambiance of the cafe and make it special for breakfast.
In short, would recommend visiting here for lovely food and service.
Looking For Others Food Option?
To sum up, don't miss out on the chance to try on the foods in Budapest, especially in the relatively low-priced Eastern Europe. During our three day itinerary in Budapest, we enjoy our time visiting famous attractions and try on many local street food and tasty Hungarian cuisine in a classy restaurant.
Check out our travel blog and other food review in Budapest: