Last updated on September 23rd, 2023
We spend three nights at D8 Hotel Budapest and highly recommend its comfortable rooms and reasonable price. Situated nearby the Danube bank, the location is central and very close to many top attractions. Exceptional value for money!
During our Central Europe trip, Budapest is one of our favorite cities for 2 weeks. There are so many options for places to stay in Budapest that choosing is quite difficult! Although most of the areas are connected with a metro station, it was still a headache to choose the best hotel to stay in Budapest that suits our budget and most importantly easy for us for getting around.
Glad that we found D8 Hotel Budapest that perfectly suits our budget and requirement. It is a 3-star superior boutique-style hotel located near the Danube river, the heart of the Budapest. The trendy comfort room enlightens our visit to Budapest.
If you want a great hotel in a nice part of the city, you won't go wrong with this one. Read on below on our D8 Hotel Budapest Review.
My Stay at D8 Hotel Budapest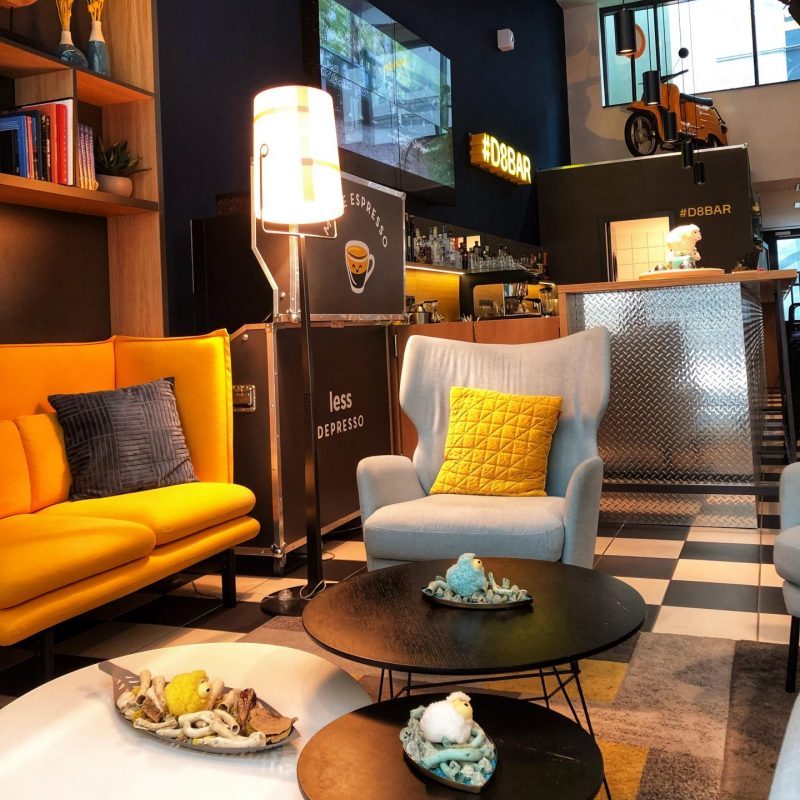 When we first walked into the hotel, we were amazed by the lively and buzzing hotel lobby. The lounge is decorated in great standard with a modern funky style. Has the feel of a cool start-up for our Budapest trip!
The reception staff could speak good English and happily assist with every question from us. We had a pleasant check-in experience. They help keep our luggage without any additional charge so that we could wandering around before our check-in time.
Travel Tips:
When looking for the best price and biggest selection of hotels in Budapest check prices for
Best Hotel from Booking.com
. We found they are the best option and have a great cancelation policy.
Family Room with Two Seperate Room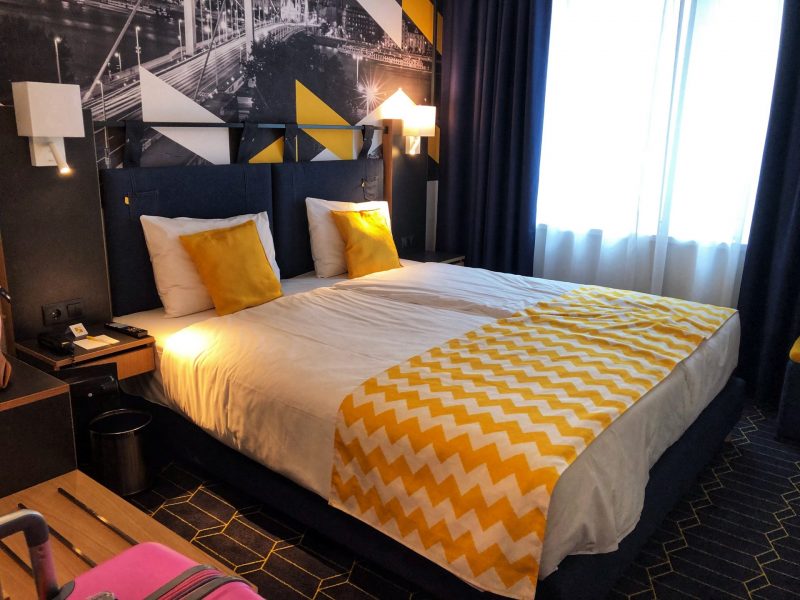 Newly opened, so all the facilities in the D8 Hotel were very new. We booked a family room for 4 adults and it is separated by two different rooms with two queen size beds.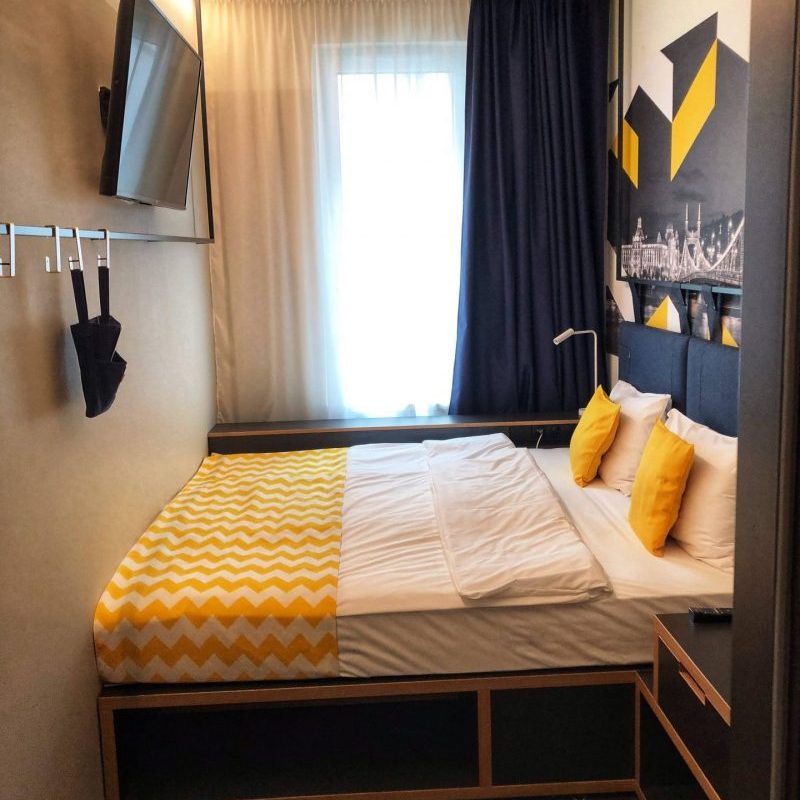 The size was slightly smaller so it furnished in a smart way to make you feel comfortable. The organization of the interior is optimal and they are very clean and feel comfortable. We got no complaints as it is a standard sizing room for a hotel in the heart of the city. It couldn't be in a better location especially with the price pay!
Our room overlooked to an inner courtyard connected to the breakfast room.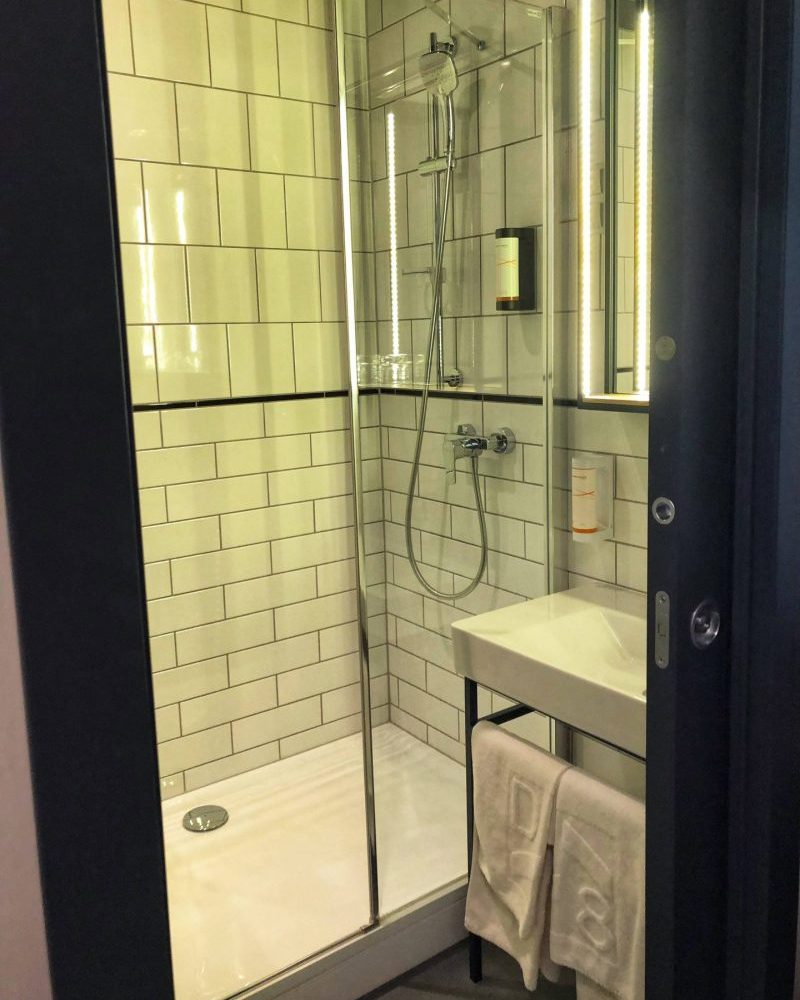 The bathroom is also in great sizing and compact with everything that you need for a big hot shower. The water pressure was just perfect!
Budapest D8 Hotel: Once we dropped off your luggage, we can start to explore and strolling along the Danube bank. Moreover, lots of restaurants and eateries within walking distance.
Strategic Location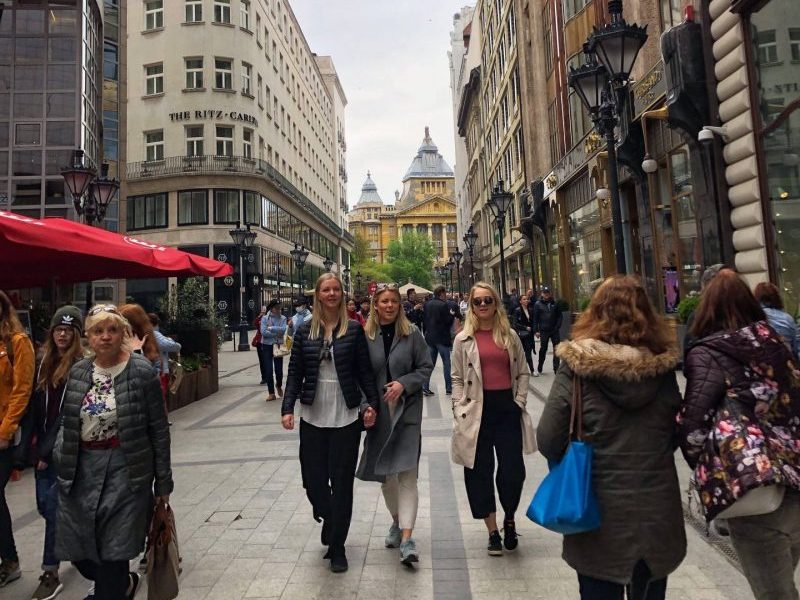 The location is truly amazing. It is located 2 minutes walk to Vorosmarty Square and the surrounding shops, 5 minutes walk from the Széchenyi Chain Bridge, and within 10 minutes walk of a number of other prime tourist locations. Easy to reach by 100E bus from the airport with a little walk to the hotel.
The perfect location is really a great plus and we can get to everywhere in town by a simple little walk or by taking any kind of transportation.
Dining Area and Breakfast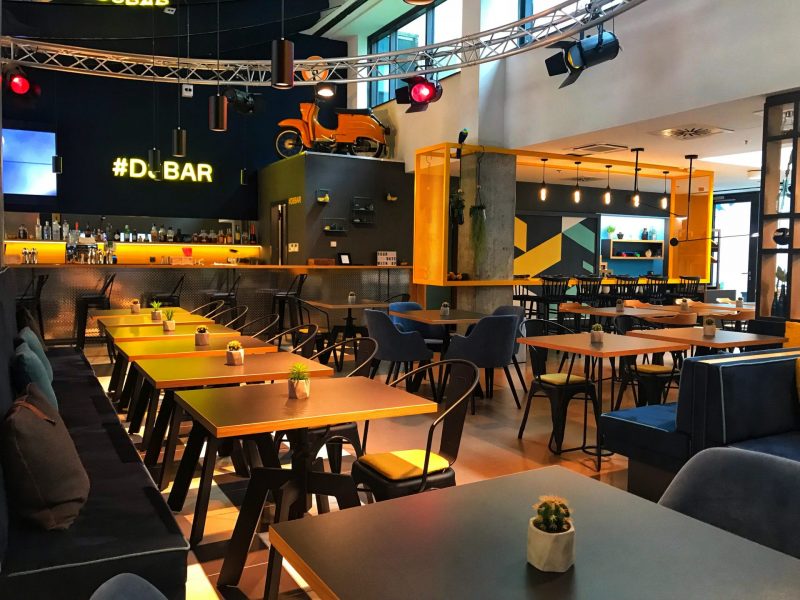 The bar and gathering spaces were so inviting too. There is a coffee machine for free espresso, hot coffee, or cappuccino for free which we appreciated a lot. It was very relaxing to have a coffee at the lounge after a walk in Budapest city.
Such a cool and chill place to hang out with friends and family.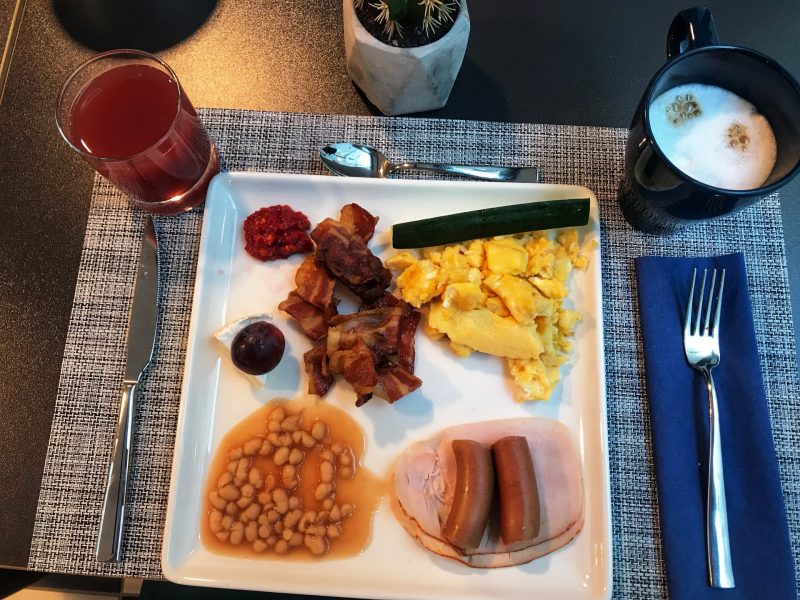 There are great selection of restaurants for food nearby. But we booked for the breakfast during our last day before depart to next destination. The buffet breakfasts offered an incredible variety and unlimited supply of foods and very little cost.
We had the fresh juice with the continental style food such as hotdog sausages, bacon, scrambled eggs. and the pastries. The cereal with milk make for a complete breakfast. Everything is fresh, well presented with the great drink.
There are a pancake maker which we seldom see this at other hotel. The dining area was spacious with indoor area and also a greenery outdoor area which open during Summer.
D8 Hotel Budapest Review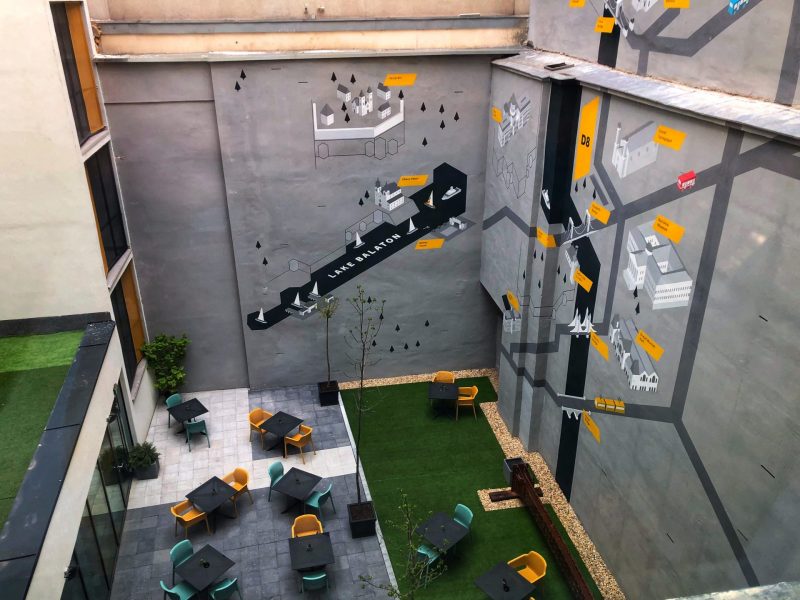 All in all, we highly recommended D8 Hotel Budapest for your stay in Budapest. A great clean room which neat amenities. Although the room is slightly smaller, it worth the penny for the price pay. It is important to note that D8 Hotel is not a luxury hotel, but a mid-range one, with everything you'll need with exceptional value. In short, Budapest was truly fantastic, but this little gem made our trip even more memorable. A great hotel and it would definitely stay here again!
Nowadays, D8 Hotel gained popularity among travelers. Book early before the rooms get sold out. (Check Best Price now)
For more Budapest hotel in another neighborhood, feel free to read on our accommodation guide:
Where To Stay in Budapest [4 Best District in Budapest]
In case you need more travel inspiration, free feel to read through our Budapest itinerary: Top 18 Things To Do In Budapest.
Find out where and what to eat when visiting Budapest: The Must Eat Food Guide in Budapest.