Last updated on September 23rd, 2023
Enjoy a bowl of handmade reimen (cold noodle) in Beppu to release from warm after soaking in hot spring. Best food in Beppu when looking for what to eat in Beppu.
Reimen or cold noodles (冷麺) is one of the popular food in Beppu. Unlike other Japanese noodles such as soba or ramen, reimen's noodle is thicker and chewier. Normally reimen is made by handmade from buckwheat flour. Served in cold soy-based broth with cabbage-based kimchi, it is the best food to relief for summer heat by a bowl of Beppu style cooling noodles.
Reimen was first introduced in the late 1950s in the Korean peninsula and then made its way to Japan. It was advanced and altered into a uniquely Japanese style. Today, Beppu reimen is one of the popular noodle dish and loved by the locals. It's the perfect dish to cool down after soaking in hot springs.
Due to its popularity, there are quite several Reimen specialty shops in Beppu. We visited the most popular reimen shop in Beppu, Rokusei and had a bowl of tasty cold noodles. This Beppu food blog will share with you on my food experience in Rokusei Beppu, one of the best food to try on when looking for where to eat in Beppy.
Rokusei 六盛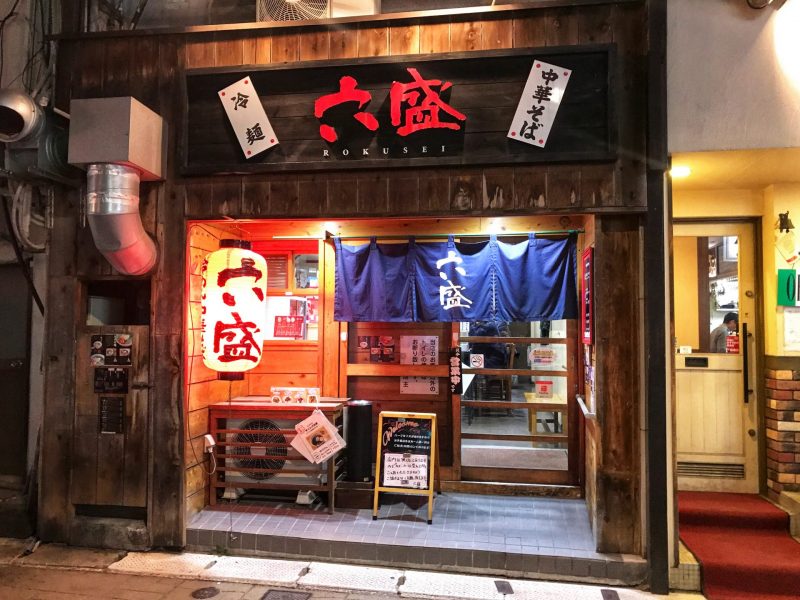 Located in the busy street in Beppu, Rokusei (手のべ冷麺専門店 六盛) is about 3 minutes walk from Beppu station. Although Rokusei Beppu does not have a very long history, but gain its popularity and become one of the most famous reimen shops in Beppu.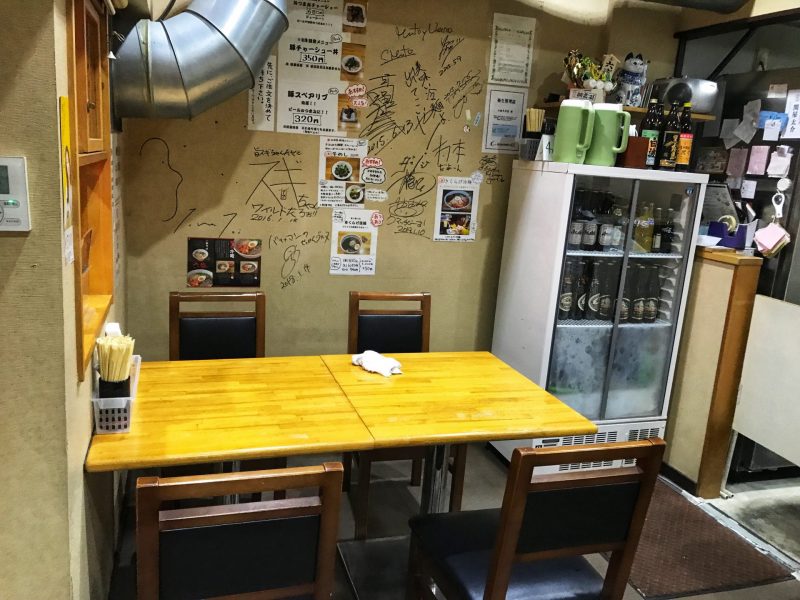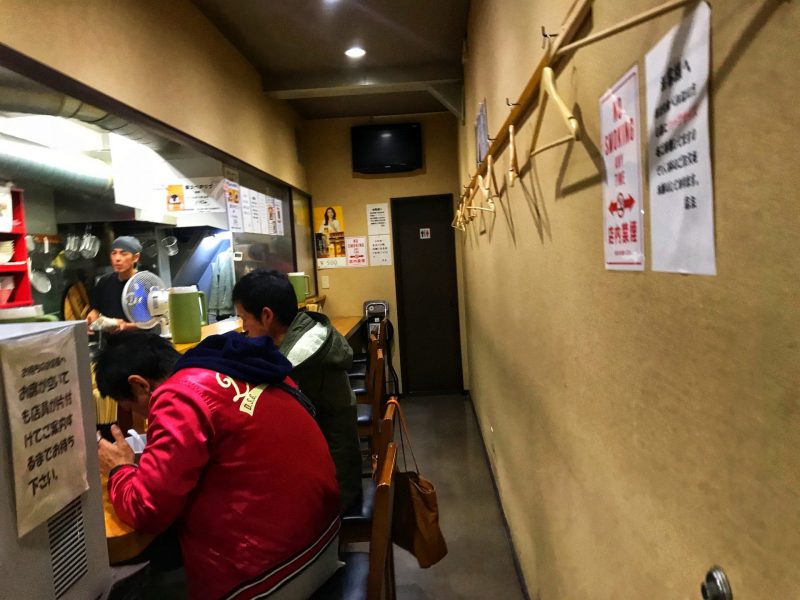 We walked to Rokusei Beppu and decided to have a cold noodle for late dinner after soaking in the hot spring. Similar to most of the ramen shops in Japan, Rokusei Beppu has counter bar seating for solo travelers and few tables for group. While only two of us, we choose to seat in the counter bar seating.
The food menu was ready with picture and price display. It was not too difficult to order as everything was well listed. Besides the cold noodle (reimen), you may also opt for hot noodles (onmen) and some other Chinese style noodles.
The price was very reasonable and ranging from ¥800 to ¥1,200 for a bowl of noodle soup. Just choose from regular, large or half-size noodle. Consider one of the great options when looking for the best cheap eat in Beppu.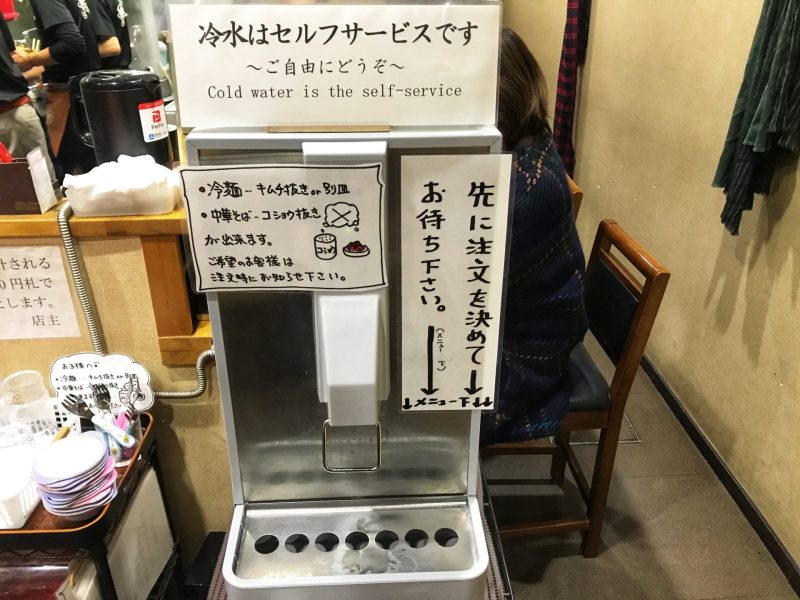 We ordered the most popular Rokusei reimen at ¥790. Free drink was available with self-service in Rokusei Beppu.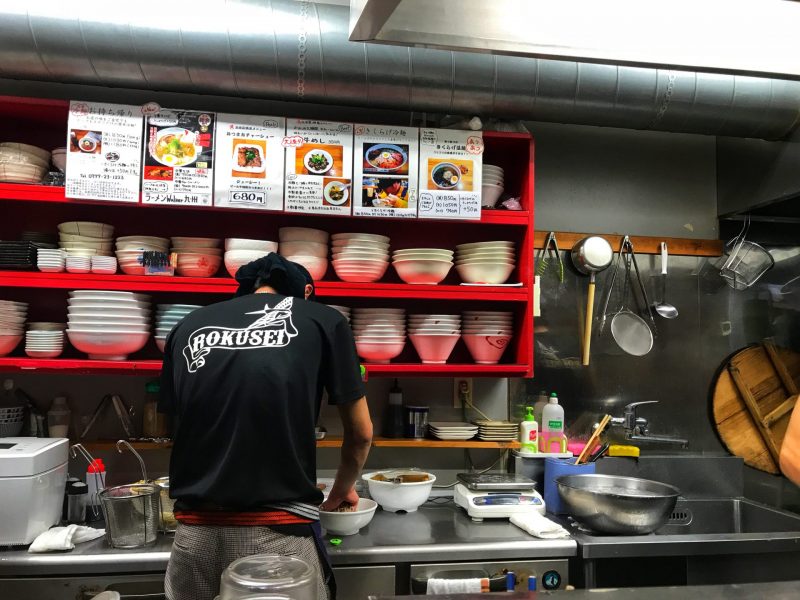 While waiting, it was a fun experience to see the chef preparing the handmade cold noodle in front.
Reimen From Rokusei Beppu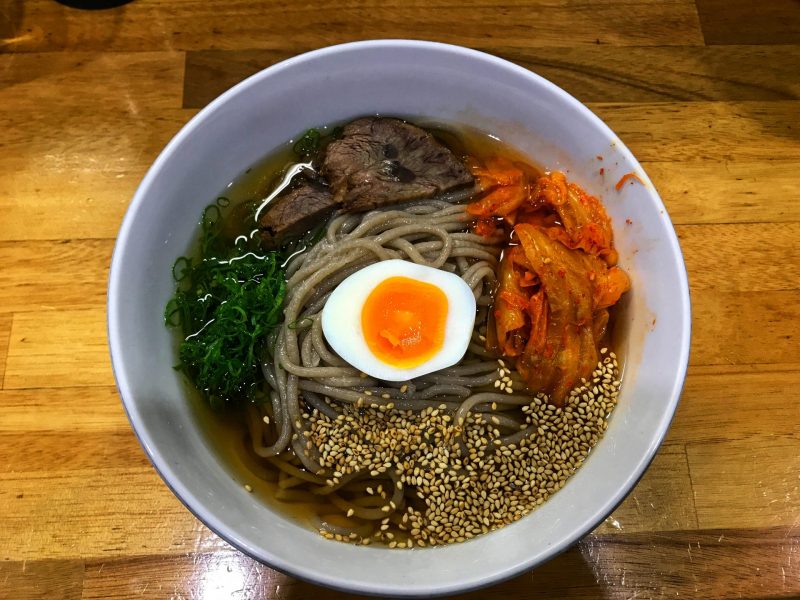 Without a long wait, our reimen was served. The big bowl of reimen came with kimchi, few slides of grilled pork and the perfectly–boiled egg topping.
Although we seldom taste on reimen, it was not a bad thing though. The noodles were hand-made and very chewy. It was full of texture and goes well with the tasty broth. It was ultra-refreshing and does chill us up from warm.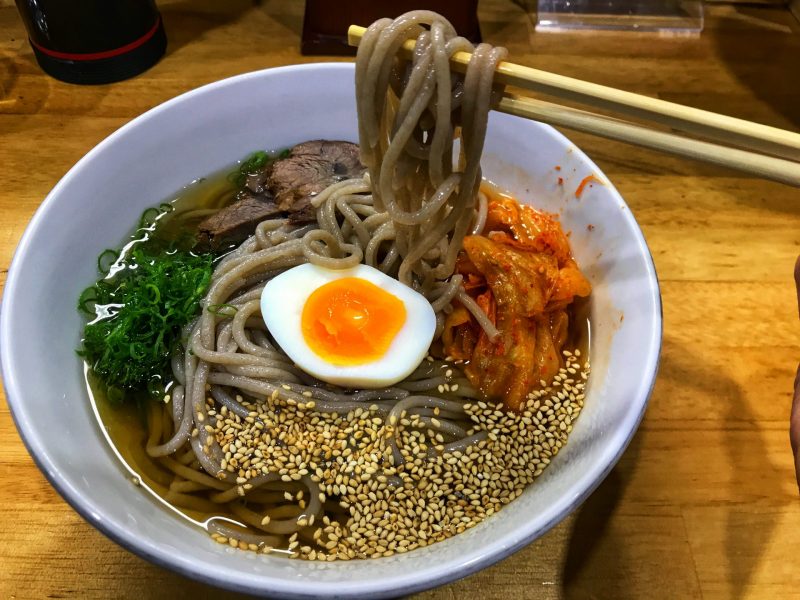 The char siew also taste good and full of flavor. Together with green onion, sesame seed, slightly spicy and sour kimchi, this bowl of Beppu reimen was full of different flavors. A unique reimen experience in Rokusei Beppu.
We finish our bowl of reimen in less than 15 minutes. It was a satisfying meal in Rokusei Beppu and highly recommended.
Getting to Rokusei Beppu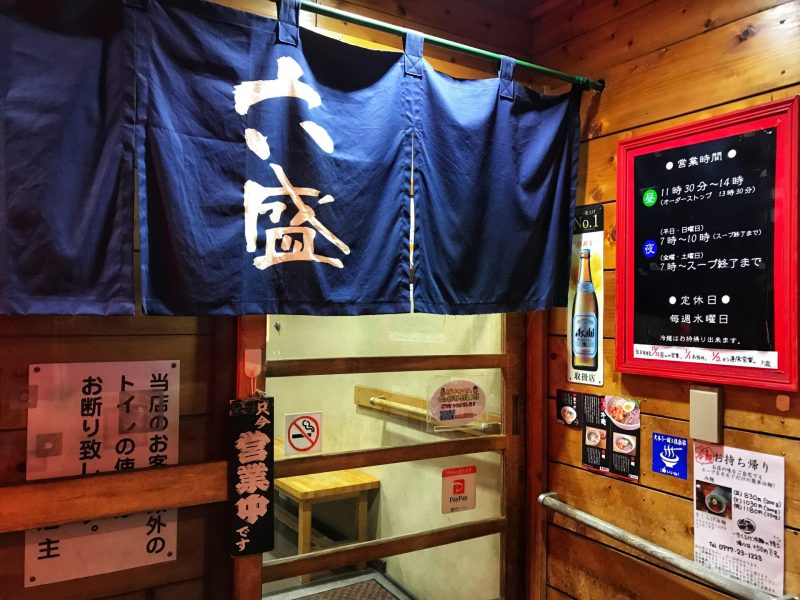 This reimen specialty shop, Rokusei Beppu has two branches in Beppu city. It is one of the best places for lunch and dinner when looking for what to eat in Beppu. A popular shop in Beppu and can be packed with people during peak hours.
Getting There:
Main store: 7-17 Matsubaracho, Beppu, Oita 874-0946, Japan (15 minutes walk from Beppu Station).
Kitahama store: 1 Chome-2-28 Kitahama, Beppu, Oita 874-0920, Japan (3 minutes walk from Beppu Station).
Opening hours: From 11:30 to 14:00 (last order 13:30) and reopen at 18:00 20:00 or stock runs out. Closed on Wednesday
Expected to pay: ¥700 to ¥1,200 for a bowl of noodle
Official Website: https://www.6-sei.com/
Lastly, looking for any inspiration for the best food in Beppu? Continue to read on our Beppu itinerary and food guide. We have listed down some of the best food that we tried on if you are looking for what to eat in Beppu.